eHarmony
See 5 reviews from members for eHarmony.
Launched in 2000, eHarmony is a dating website wich gives members in-depth tools to get to know themselves as individuals and within a couple. Looking to meet more single women or single men thanks to matching process? Read more below.
eHarmony presentation

eHarmony is a dating site for serious relationships and affinity with a matchmaking system. eHarmony use a scientific approach (thanks to his CEO Dr. Neil Clark Warren) to match highly compatible singles. eharmony's matching is based on using its 29 criteria (ages, ethnicities, national origins, religious and political beliefs,…) to match couples based on features of compatibility found in thousands of successful relationships.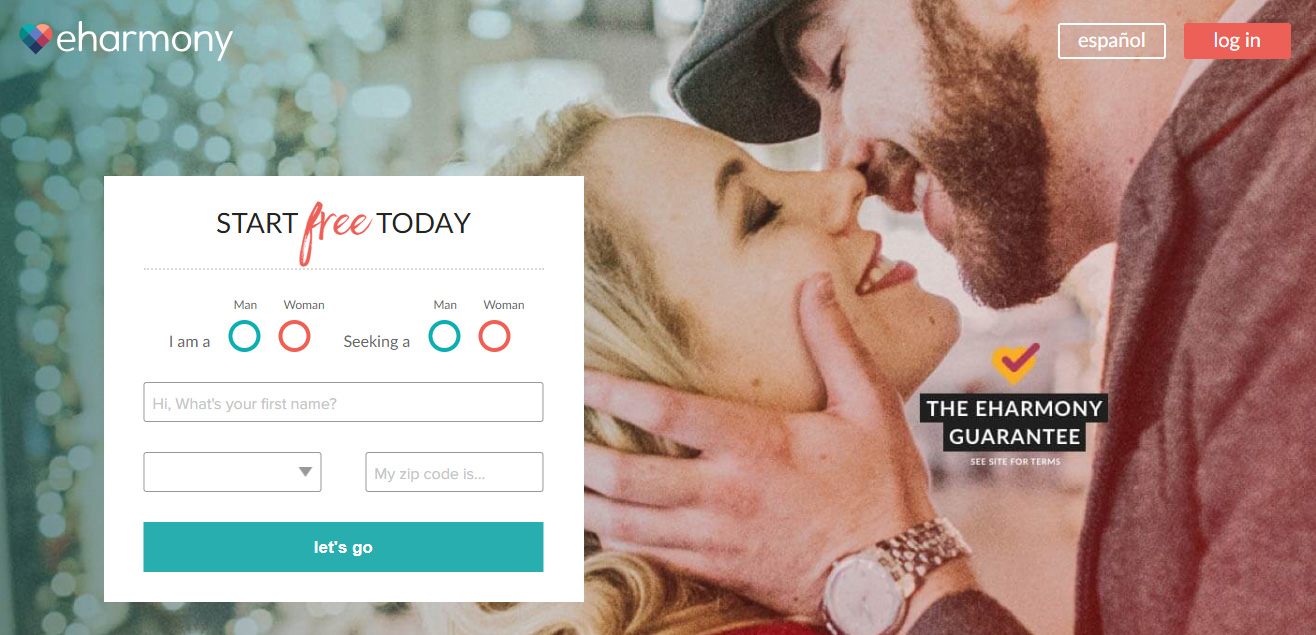 When you register on the dating site, you have to answer to about 70 multiple choice questions. Some question are easy to answer like "what would you do if…?" or "What are you passionate about?" but some are more like "Rate your emotional stability", or "What are three things you're thankful for?".
You must respond with the most honesty, it's important to have truly match singles. eharmony compatibility quiz take at least 15-20 minutes to fill, it can be longer if you really take your time. eHarmony success is based on this matching system.
eharmony Free
Free register at eharmony is a good way to test the potential of this dating site without membership.
Free profile creation
Personality test & analysis
Send smiles / like
Messaging other users (chatting)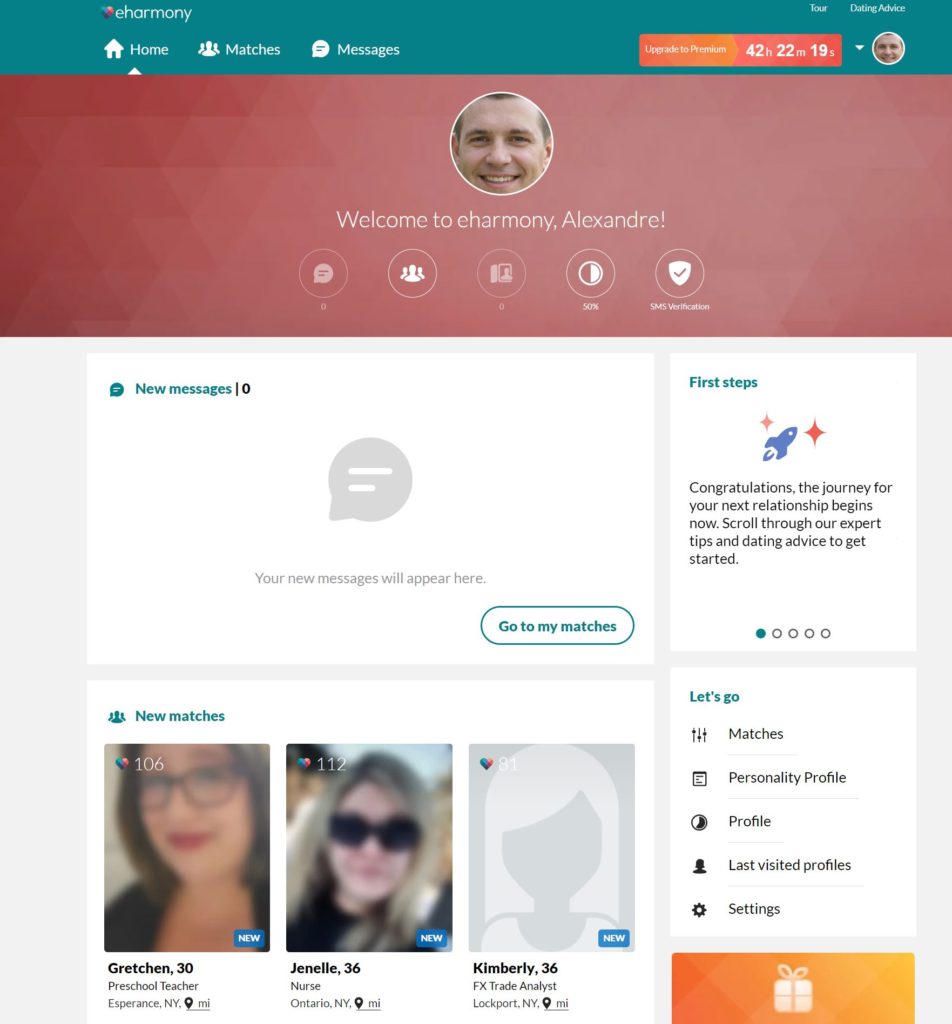 Costs and Prices 2022
How much does it cost? If you want to enjoy eHarmony premium features, take a look at the prices of the eHarmony subscriptions, without discount:
Pass 24 months : $25.90/month – $310,80/year
Pass 12 months: $35,90/month – $430.80/year
Pass 6 months: $55,90/month – $670.80/year
12 months membership is the cheapest option.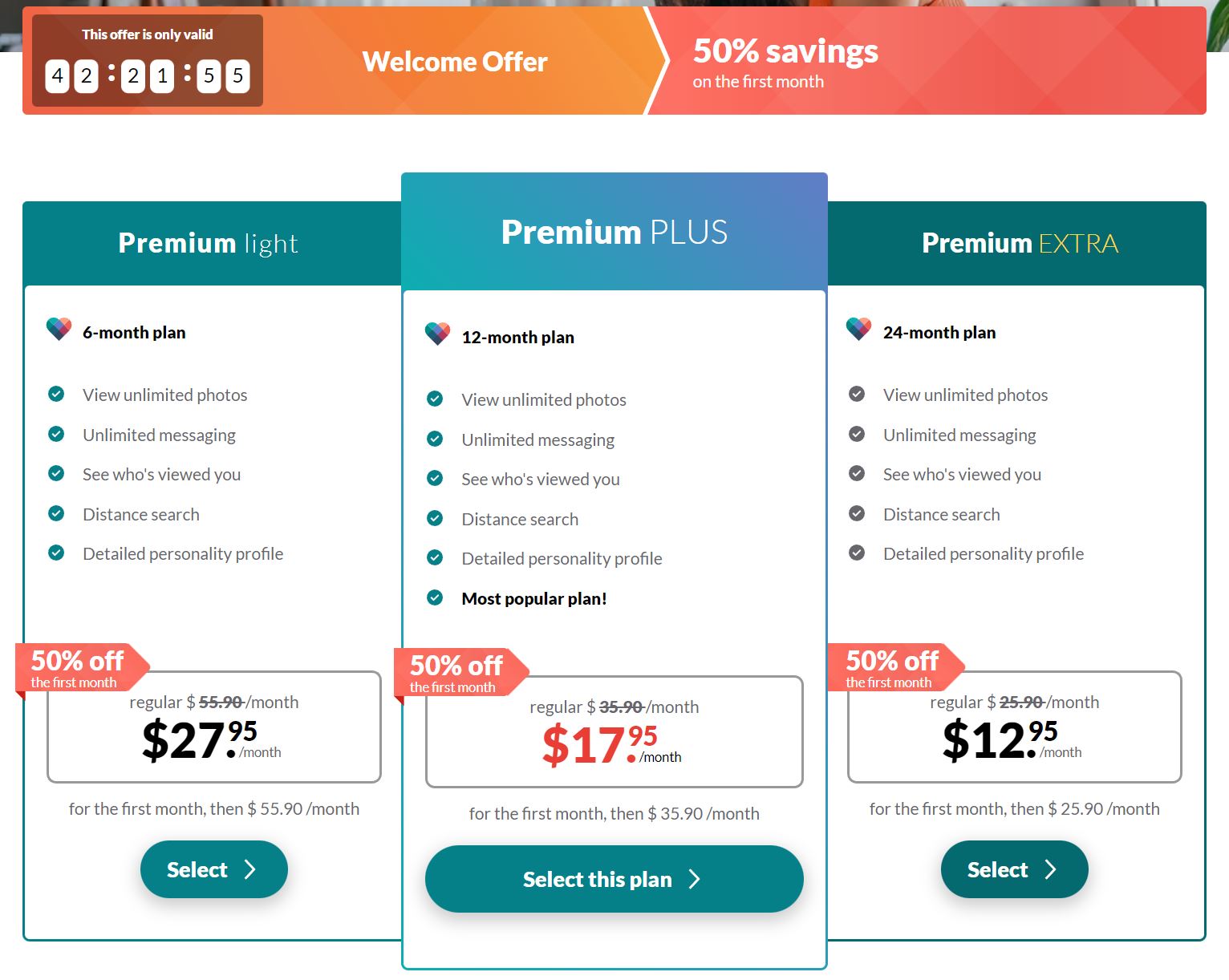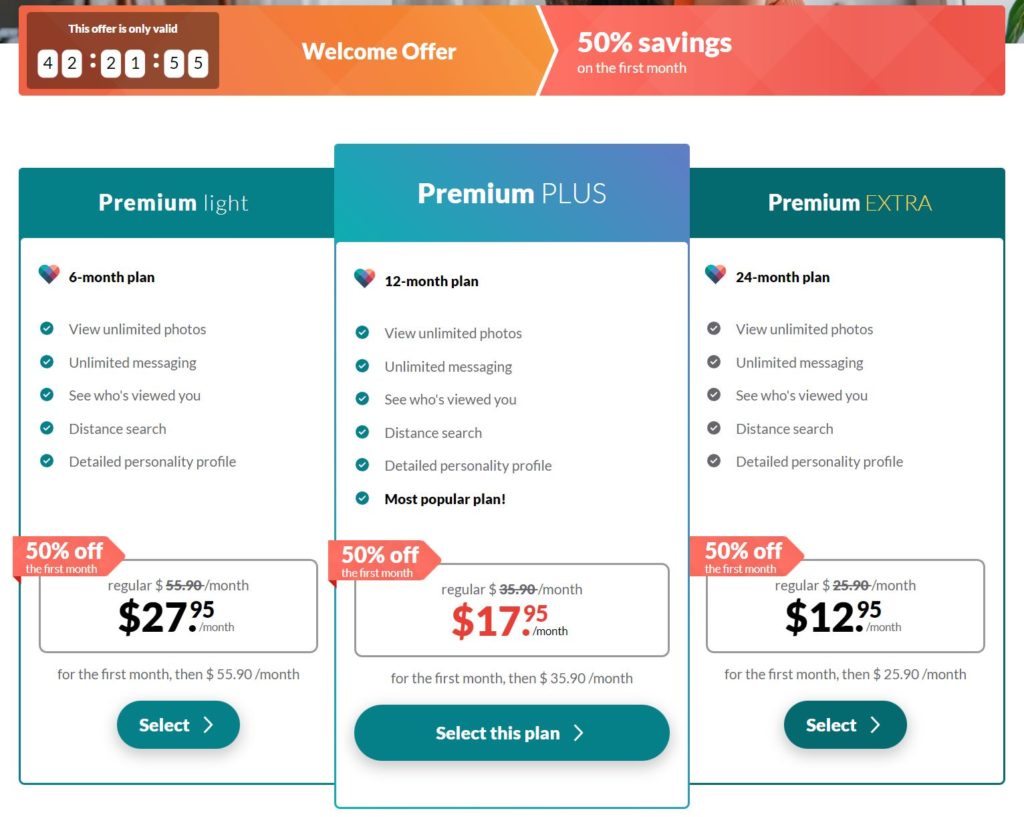 The eharmony subscription is above average dating sites. Sometimes he propose promo code or coupon. For example, 50% off for the first month.
eHarmony dating app
You can meet singles with eHarmony mobile app. This app allows you to review, communicate and manage your matches from anywhere.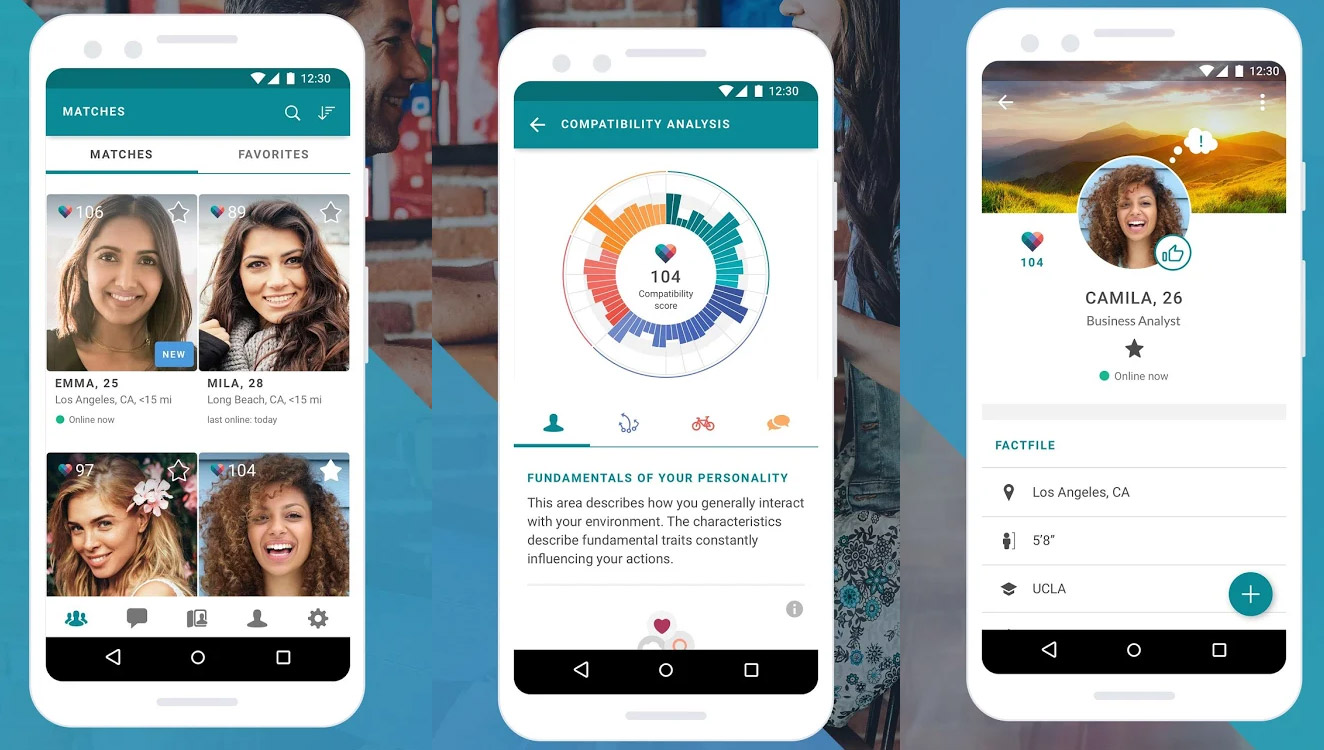 You can download this mobile dating app on Apple Store and Google Play Store.
eHarmony free trial
Join and create your free account at eharmony. With your eharmony free trial account you dont need credit card to create a profile and browse and search singles.
Our review on eHarmony
Looking for love? Want to meet people? eharmony offers a high-end dating service thanks to his matching process. This is a dating site for singles seeking for a serious relationship and finding love without compromise.
The eharmony algorithm is very advanced. Subscription prices are above average to provide only quality profiles. See our eHarmony reviews.
how to send messages on eharmony without paying?
With a free eharmony account it is not possible to send messages without paying.
It is however possible to send messages without paying during the 3-Day eharmony which is usually during the holidays. This is only possible on a few weekends during the year.
what is a high compatibility score on eharmony?
the eharmony platform proposes to make you meet compatible singles thanks to an algorithm. All singles must answer several questions when registering. The platform will then propose you compatible singles with a score. The eharmony score goes from 60 to 140 (the maximum). If a single has a score of 140 it means that you are perfectly compatible.
5 reviews from eHarmony members
From newest to oldest
eHarmony
Kim

opinion -

July 23, 2021

at 8:56 am

I register on eharmony few day ago, take time to fill all question and I have a lot of match ranked by highest score to lowest. I sent messages to the top 10 and I wait answers now. I hope they have a paid membership like me…

teresita

opinion -

January 15, 2020

at 10:59 am

eharmony is an excellent online dating site for single people like me who want to meet someone with the same values.

admin

opinion -

January 12, 2019

at 11:20 am

Hello Pat. Do you have check your spam mailbox?

Pat

opinion -

January 12, 2019

at 11:19 am

Hello! I just create my account on eharmony but I never received the email, so I can't login. Somebody can help me ?

Ashley

opinion -

January 2, 2019

at 6:21 pm

I search how much eharmony cost on google and there is so many prices! Prices on this website are good. It's 18,95$/month for 12 months. You can find promotional codes or coupon on the web and can save 20%. About eharmony, I think it's a good dating site, special for christian.
Participate by rating eHarmony dating site
In addition to leaving a comment below, you can rate the dating site (provided you have tested eHarmonym) by giving it stars. Optional if you haven't tested the site.
Give your opinon about eHarmony