Is eharmony suitable for seniors?
By Alexandre (admin), last updated on August 17, 2023
When you're a senior citizen over 60, you're just as entitled to a new and beautiful love story. As you read in our eharmony review, this is probably the most suitable dating platform for finding love. But is it suitable for seniors?
Why choose eharmony rather than another specialized site for seniors?
That's the question we have to ask ourselves. There are already many sites for seniors, such as OurTime, SilverSingles and SeniorMatch. On the other hand, eharmony is not directly aimed at seniors.
And yet, eharmony has some strong arguments.
Compared to the services mentioned above, eharmony remains the most popular platform, with the most members. So you're almost certain to find senior singles near you and, just as importantly, new members to discover on a regular basis.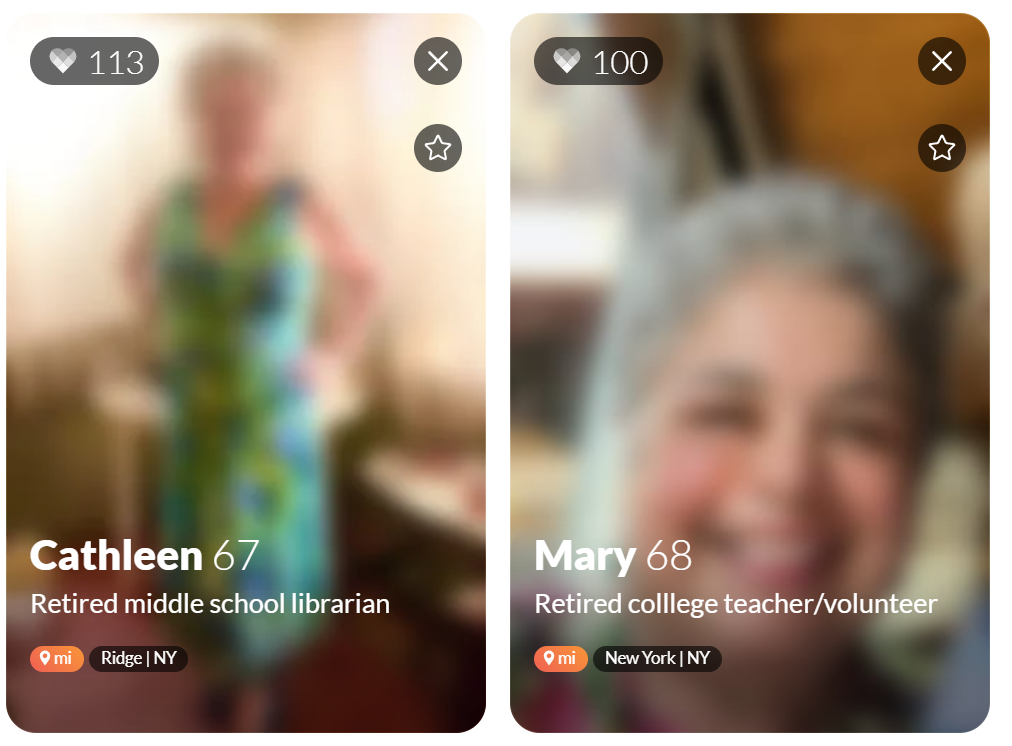 In our opinion, eharmony is also the platform with the best compatibility algorithm. Its algorithm will suggest compatible profiles either because you have affinities, but also because you can complement each other. That's what's important!
How to display only senior members?
They'll be displayed automatically! When you register on the eharmony site, you'll be asked to enter your age. It will automatically suggest members who are 10 years older and 10 years younger than you.
Let's say you enter 64 when you register. The site will display profiles between 54 and 74. If you think this is too broad, you can change this setting in your account. In our example below, we've set it for 60 to 70.

Is the application easy to use?
When we talk about dating apps, you probably think of people younger than you who meet people on Tinder, Bumble or other…
Well, eharmony also has its own dating app. And it's really easy to use!
With the same log-in details as the website, you can use the eharmony app on your Android phone or iPhone. It offers the same features: matches, favorites, messaging…
So why use the app at all? That depends on the user. Some will prefer to take the time to go to the website to discover all the profiles on the big screen, open several tabs, etc. Others will appreciate the experience of an application that lets you discover profiles from the comfort of your sofa, your bed, on the move…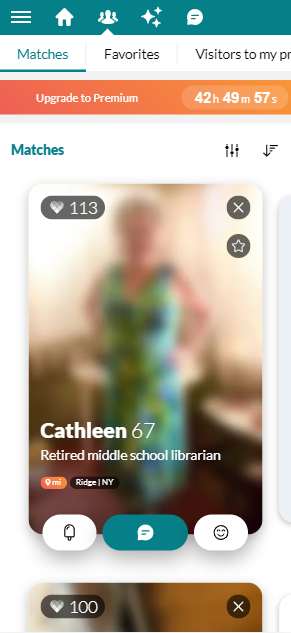 Still, the app has one major advantage over the website. You'll be immediately alerted when your profile is visited or liked, and even better, when you receive a message.
Is eharmony suitable for Christians?
First of all, let's remember that 65% of American adults identify themselves as Christian. So this is a very important market for dating services, to the point that specialists such as Christian Mingle and Christian Café, to name but a few, boast over 10 million members!
Eharmony's popularity is bound to attract Christian singles. It's the platform with the most American singles. So it's safe to assume that at least one out of every two members is Christian on eharmony.
If religion is very important to you as a couple and you only want to meet Christian singles like yourself, eharmony will only show you the singles you want.
In fact, when you register, you can tell us that you're a practicing Christian and that religion is important to you. The algorithm will take this criterion into account to show you only singles who match your expectations.
And if you really want to make sure you only get Christian singles, you can set the algorithm to filter by religion. Note that this option is only available to premium members who have paid a subscription fee.

How much does eharmony cost?
As we've just seen, to meet people on the website or the app, or to filter by religion, eharmony will suggest you take out a subscription.
The eharmony platform is a dating service that is neither the cheapest nor the most expensive. Prices for eharmony subscriptions range from 6 months to 24 months, with rates from $35.90/month to $65.90/month excluding promotions.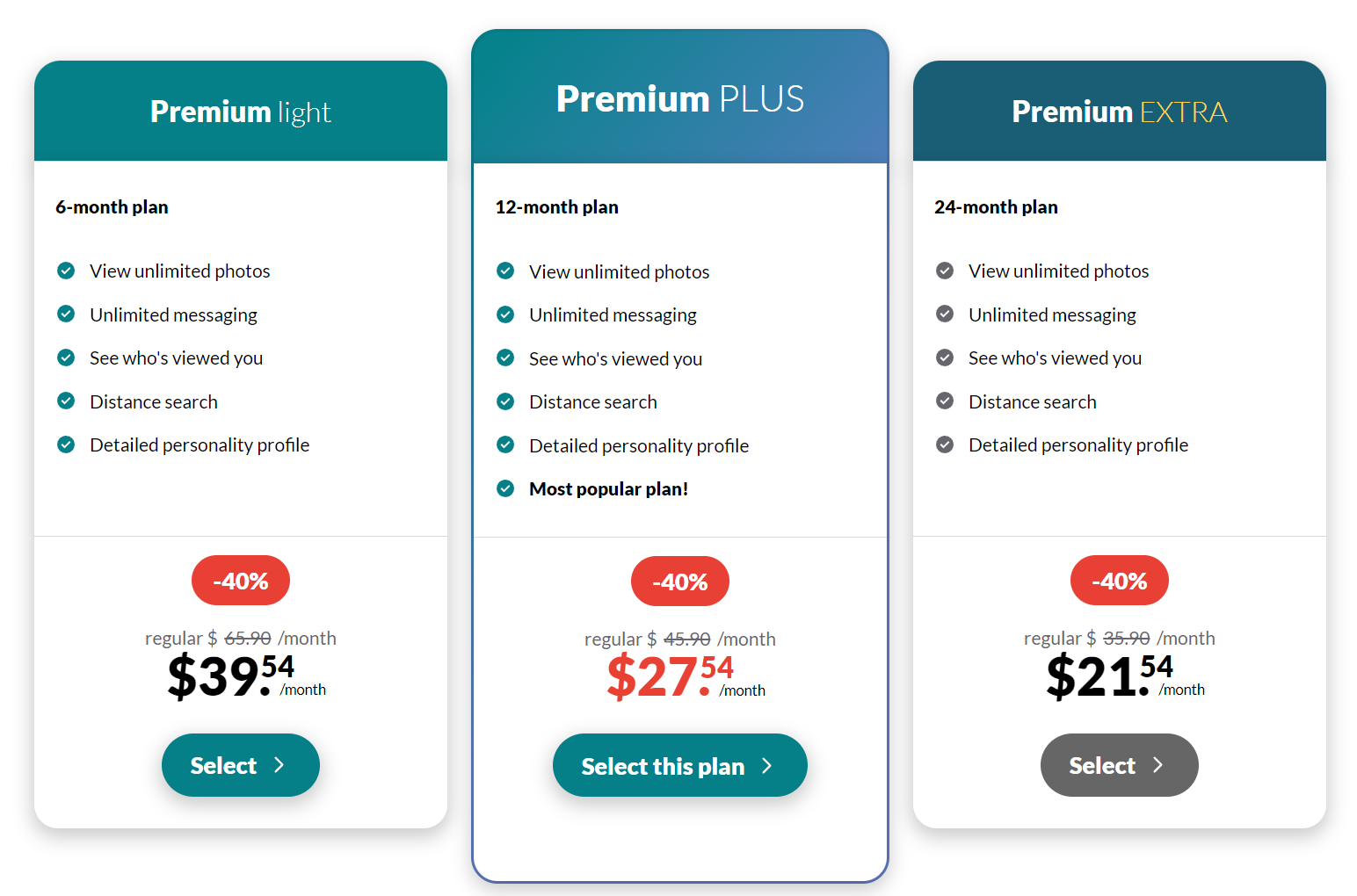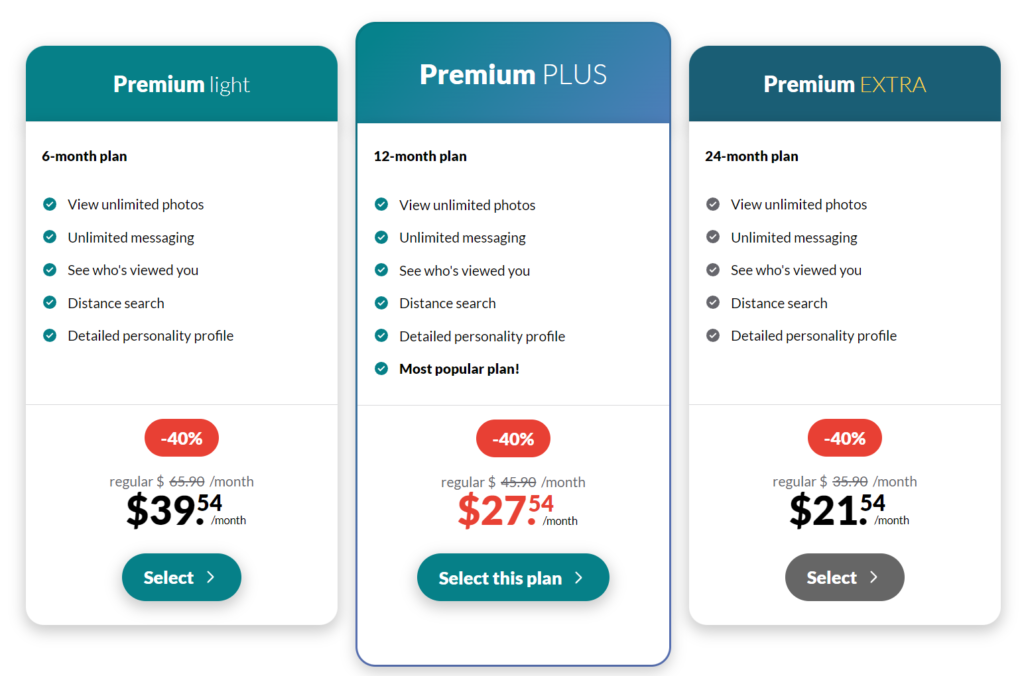 This is a major investment for some, which is why the site regularly offers promotions on its subscription prices.
To our knowledge, there are no preferential prices for seniors.
Can I try it for free?
You now know almost everything about eharmony: its popularity with seniors, its features, the application, Christian members and how much it costs…
Are you tempted, but a little reluctant to subscribe? No problem!
You can try eharmony for free. In other words, you can sign up, take the personality test and see the matches proposed by the site. What you won't be able to do for free is view photos and contact members, except on special weekends.
Even though you won't be able to contact users or see their photos, the free version is still interesting because, with no commitment, no credit card and therefore no payment, you'll be able to see for yourself how many people online near you are compatible with your personality. The idea is to convince you to take out a membership so you can contact them and start talking. And maybe this will be the start of a new relationship?
About the author