Is eharmony suitable for Christians?
By Alexandre (admin), last updated on August 17, 2023
In the USA, around 65% of adults claim to be Christians. Online dating platforms have seized on this statistic to create dedicated services, the best known of which is Christian Mingle.
But you don't have to register with a dedicated service to meet other Christians. Eharmony is a case in point.
Eharmony is a dating service for singles looking for serious relationships and love. After having tested the service and made our opinion on eharmony, we can tell you that it's even the best for dating.
Although the service is open to all religions, it can be configured to display only Christian users.
Can christians find love on eharmony?
Are you looking for a partner who shares your Christian faith? If so, you might want to try eHarmony, the dating site that matches you with compatible singles based on your religious views and other criteria.
eHarmony was founded by Dr. Neil Clark Warren, a Christian psychologist who wanted to help people find lasting love. He developed a compatibility test that measures 29 dimensions of personality, values, and beliefs. One of these dimensions is religious views, which allows you to indicate if you are Christian and how important it is for you to date someone who is also Christian.
When you take the test, eHarmony will use its algorithm to find the best matches for you among its millions of members. You will be able to see how compatible you are with each match on various aspects, including religion. This way, you can avoid wasting time on people who don't share your faith or respect your values.
eHarmony is not just for Christians, though. It welcomes people of all backgrounds and beliefs, as long as they are looking for a serious relationship. In fact, eHarmony has helped thousands of couples get married and stay married. According to a CNN interview with Dr. Warren, a survey of 20,000 eHarmony married couples found that only 3.9% had gotten divorced, compared to 6.9% of typical U.S marriages.
So if you are ready to find your soulmate, give eHarmony a try. You might be surprised by how well it works for you. Online dating is the new norm of dating, and eHarmony is leading the way with its platform and algorithm.
How to get only Christian users
The first, simplest and free method is to indicate your religion when registering for eharmony. The number of possible religions is impressive. In our case, we've entered Christian.
During the registration process, eharmony will ask you whether religion is important to you and whether it should be important to the person you want to meet. If you set all the sliders to very important, then the site will only suggest Christian singles.

the second method, is not free. In other words, it is only available to those who have taken out an eharmony subscription for a period of 6 to 24 months. With this premium subscription, you'll be able to configure advanced search filters.
By going to Matches then Match Preferences, you can set up to have only singles of the religion of your choice. For example, Christian. And it doesn't matter what you entered when you registered.

And there you have it, with these two methods, cumulative or not, you have an eharmony perfectly suited to Christians.
And if you're a user of the eharmony app, rest assured, it's also possible to configure it to have only Christians. Open the eharmony app and in your profile, enter that you are a Christian (if you didn't already do so when you registered). In the same way, you'll be able to filter after religion, at match level, as long as you have a premium subscription.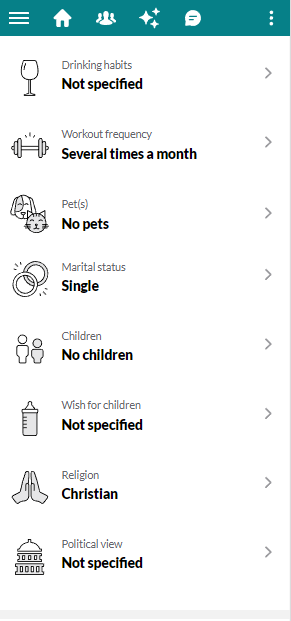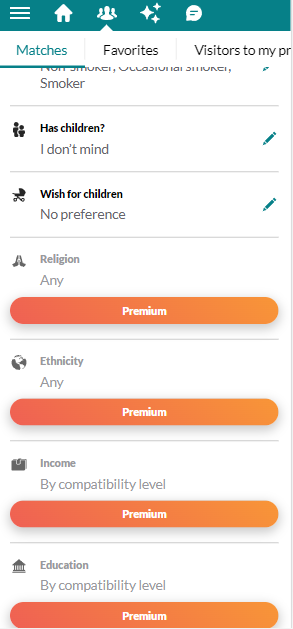 And if you're a Christian and a senior, does eharmony work?
Yes, it is always recommended to use eharmony if you are a Christian, senior, looking for a new serious relationship.
Thanks to its popularity (over 10 million active users), you're bound to find seniors on eharmony.
All you need to do is configure the site so that it displays Christian singles over the age of 60. You can do this by configuring your search criteria.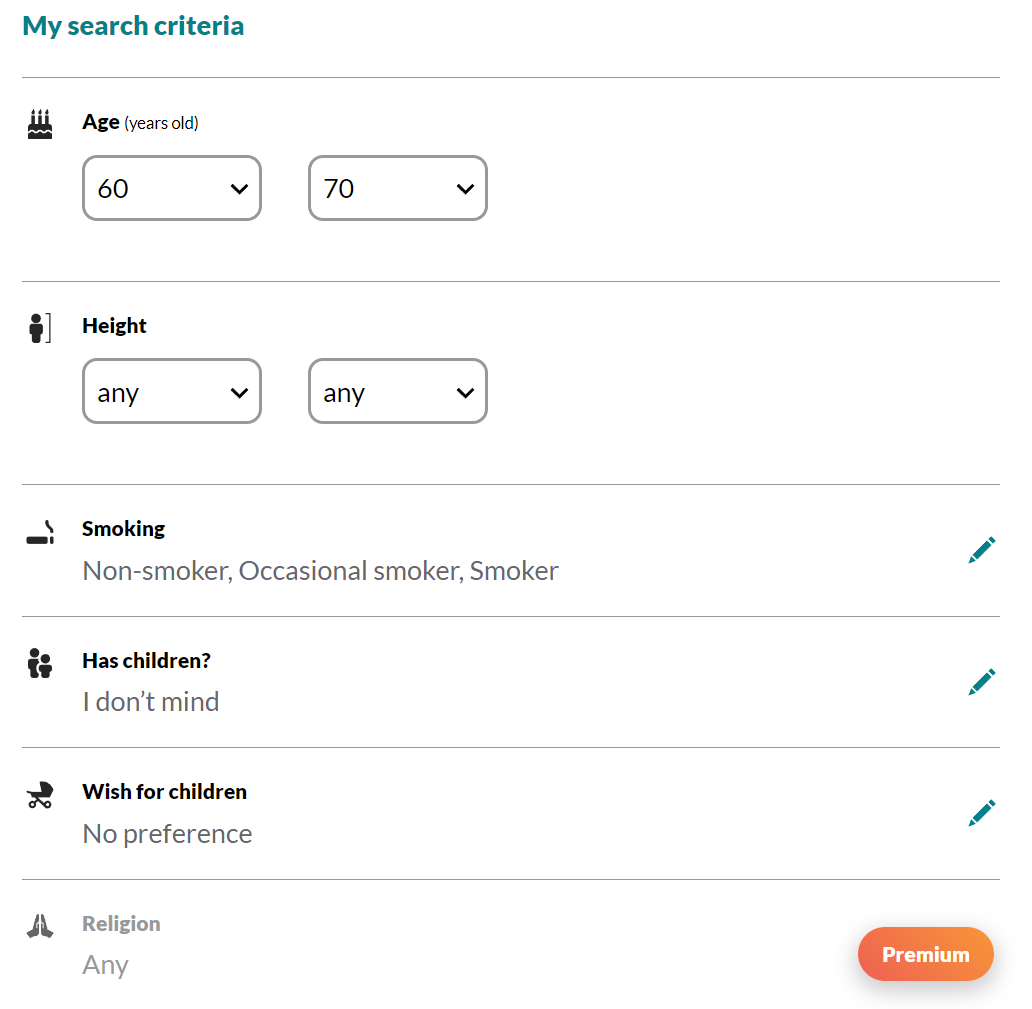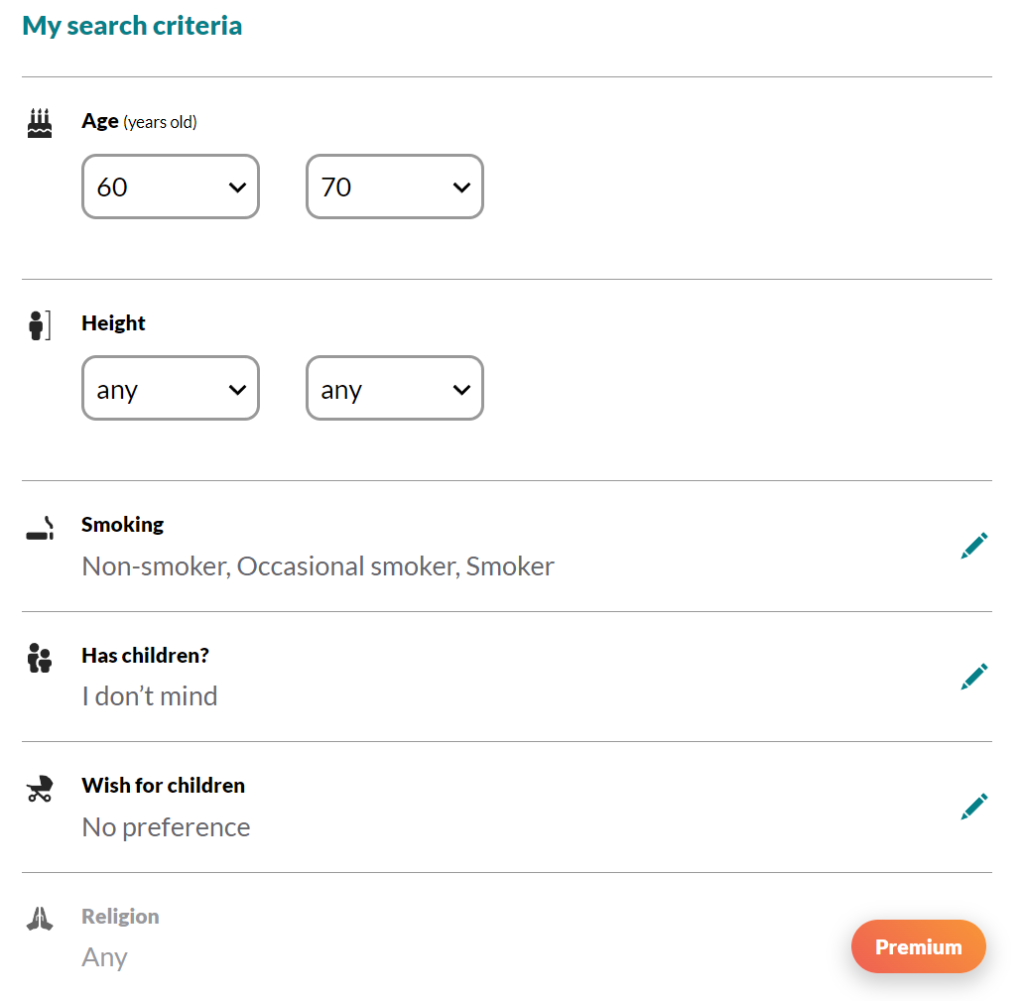 In age, for example, select 60 to 70, and in religion, enter Christian. Eharmony will now only show you compatible Christian singles in your area. In our case, several profiles matched our search, with high compatibility rates!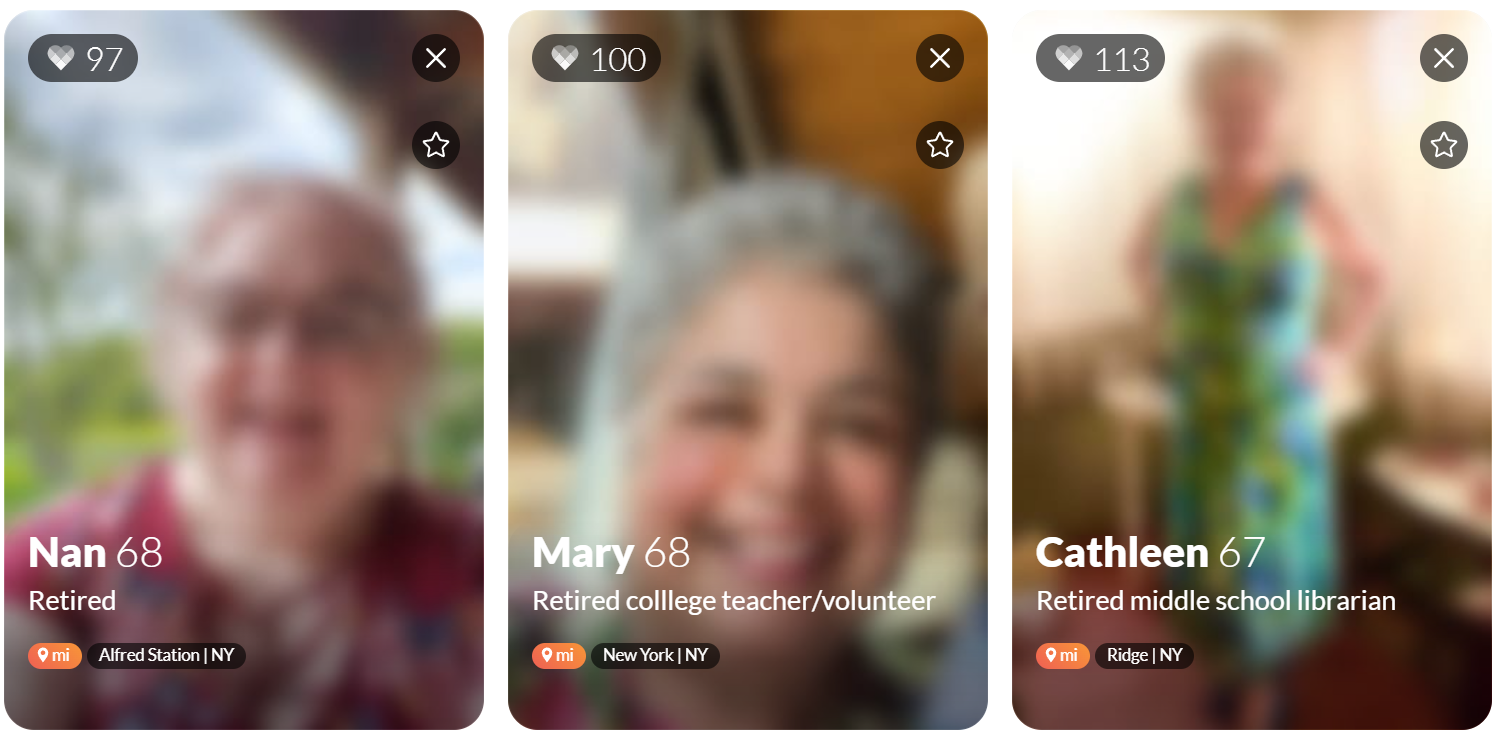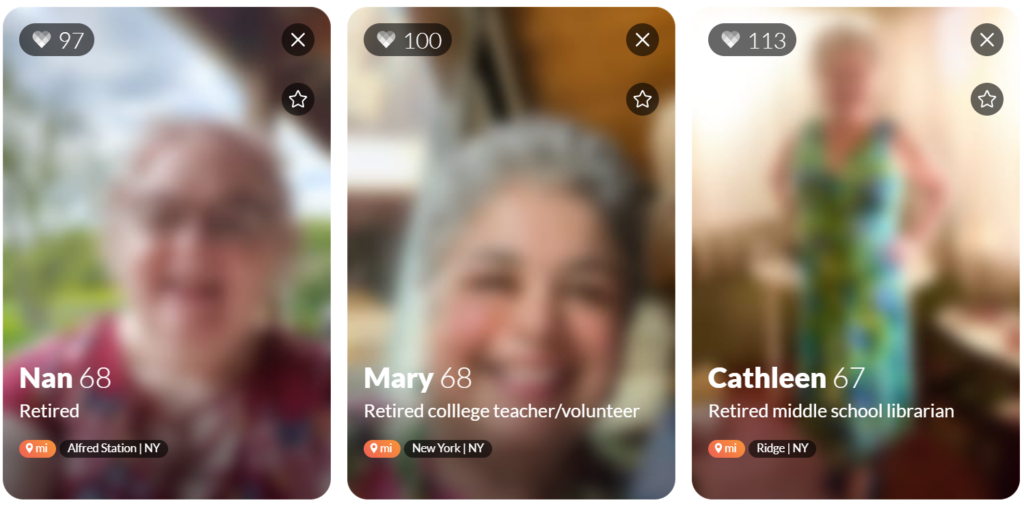 Try eharmony for free
Are you a single American Christian looking for a beautiful, serious relationship with someone who shares your passion for religion?
Then you should register with eharmony to give yourself a chance to meet that person. For a risk-free trial, you can try eharmony for free, as registration is free and requires no credit card.
With the free trial version you can complete the personality test, create your profile and view the profiles of users who have a high compatibility rate with you. What you won't be able to do is view the photos of these users and send them messages. For this, you'll need to take out a subscription at a later date. If you're not convinced, you're free to unsubscribe.
About the author