Best dating sites and apps for Over 50
By Alexandre (admin), last updated on March 30, 2023
Are you single and over 50 years old? Tired of loneliness, you want to get back together to live happy days and share the daily life with someone?
Dating services are particularly adapted to the over 50s because there are simply more and more singles over 50.
According to the PEW Research Center study, 28% of 50-64 year olds are single, and even 36% of those over 65 are single. Still according to this study, 50% of the 50-64 year olds want to get back together!
If you are a single person over 50 years old, it is time to register on a dating site or application. We have listed the best dating sites for over 50s, but also the free ones and those reserved for Christians.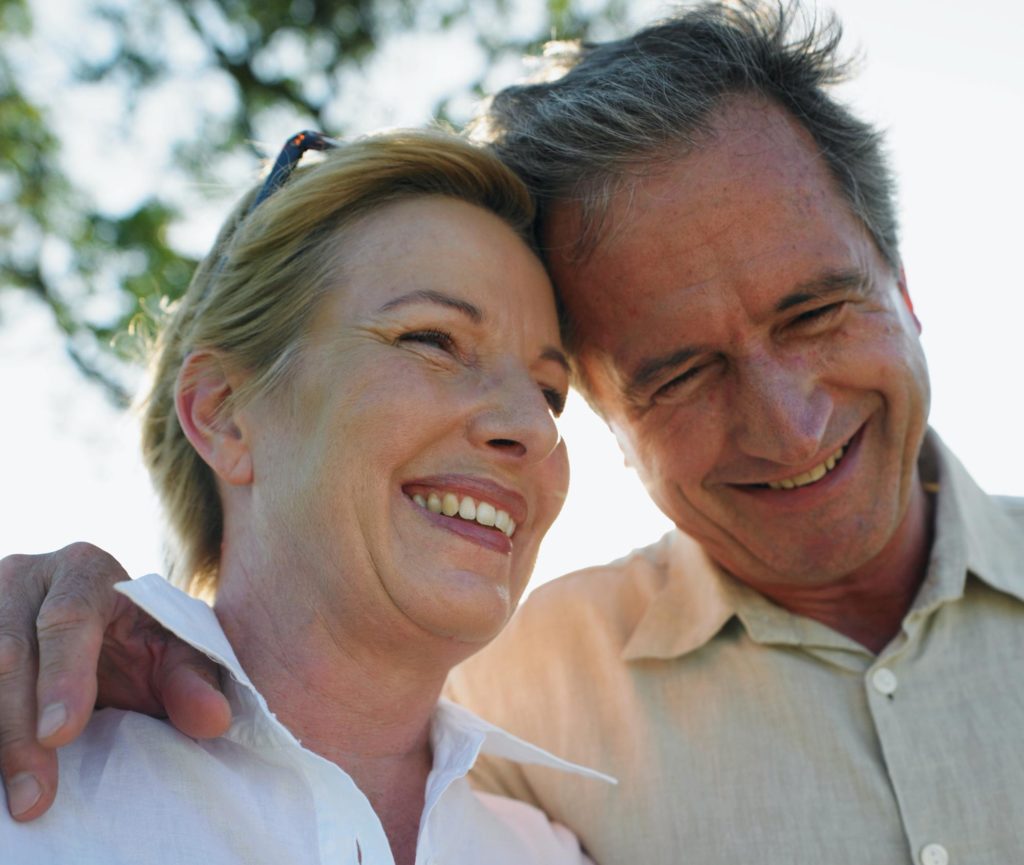 Best dating sites and app for over 50
You will see that in this ranking there are dating platforms reserved for people over 50 and others for all ages. And yes, when you're over 50, you're on the verge of being considered a senior. However, you can date a 35, 40, 45 years old person when you are 50 years old. If you register on a dating site reserved for seniors, you will not have singles under 50 years.
1. eharmony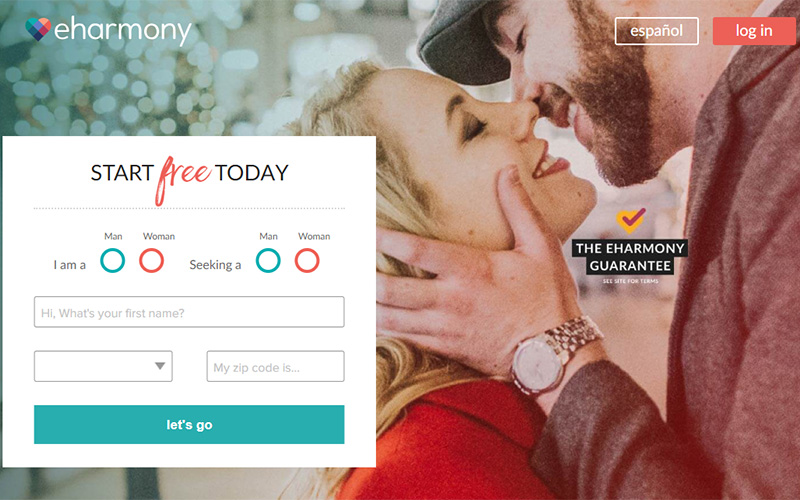 eharmony is one of our favorite dating platforms. It is a dating site, also available as an application, which allows you to date people in love thanks to a personality test and a compatibility algorithm.
Thus eharmony will propose you every day profiles of singles who can be compatible with your interests, your hobbies, your aspirations.
We like this site because in addition to proposing relevant profiles, it is also popular and therefore has a large user base. And that's important!
It is not reserved for people over 50 years old, you will have on eharmony members from 20 years old to over 65 years old.
2. Silver Singles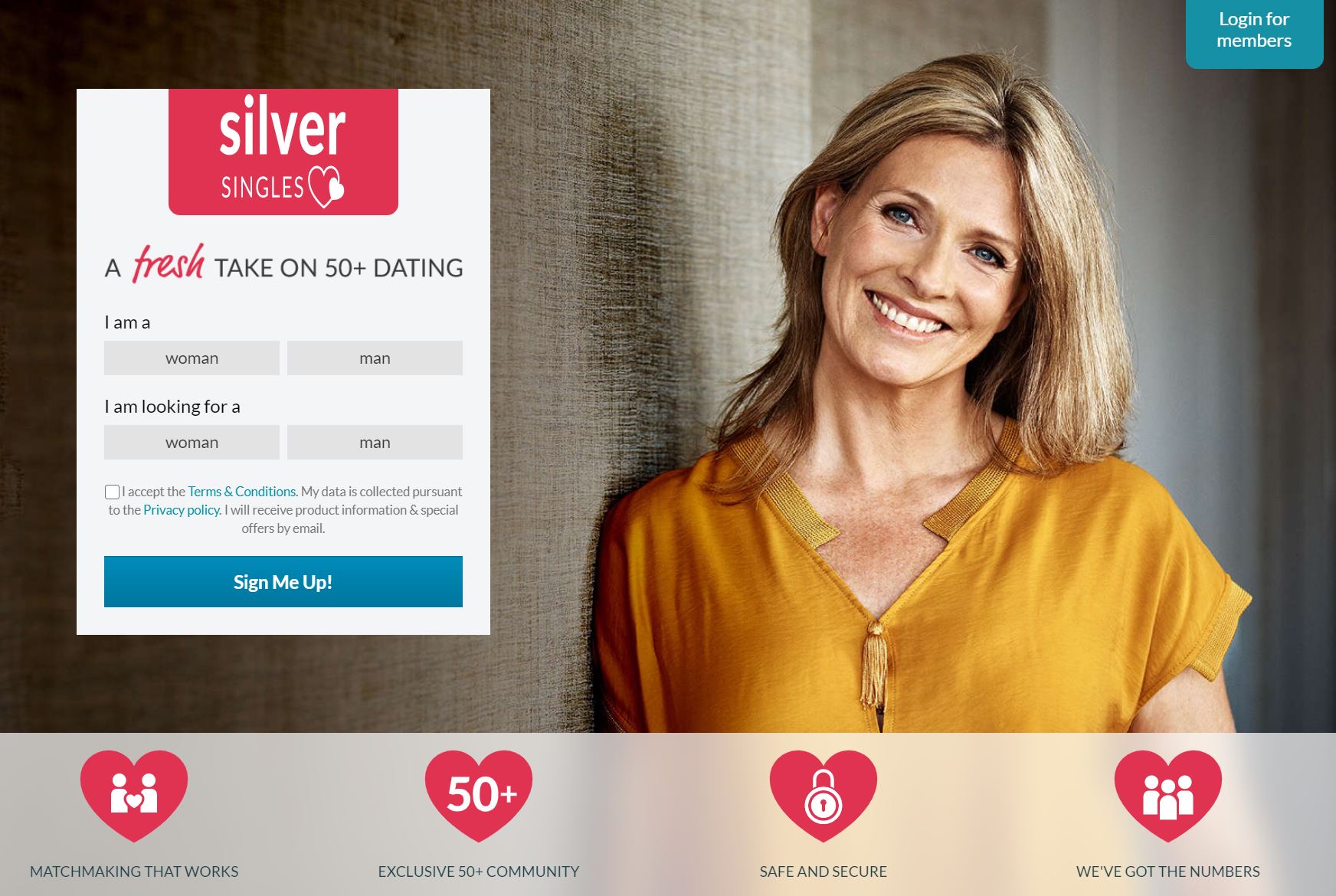 On the same principle as eharmony, Silver Singles offers to meet singles looking for a serious and lasting relationship. It also offers a personality test and a compatibility algorithm in order to propose you compatible singles.
The difference is that SilverSingles is reserved for singles over 50 years old. So it can be a good alternative to eharmony if you only want to date singles over 50.
3. Elite Singles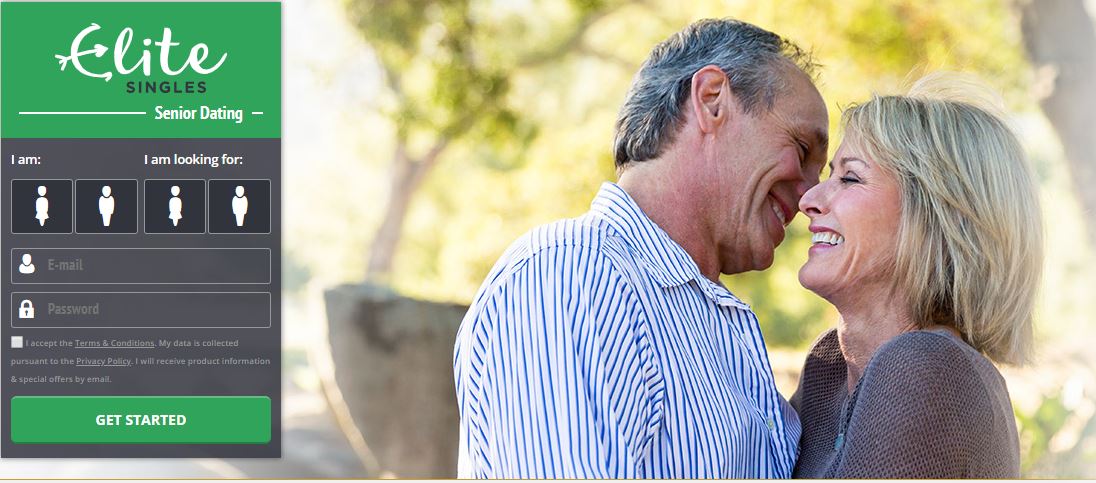 Elite Singles is also a good alternative for dating.
It is intended for singles in the CSP+ category, i.e. singles for whom work is an important part of their lives and with an above-average income level.
In addition to that, it also proposes to make quality dating thanks to a personality test and a compatibility algorithm.
It is therefore an interesting dating service if you consider yourself as a single person over 50 years old, CSP+, who wants to make quality dating with other singles like you.
4. Zoosk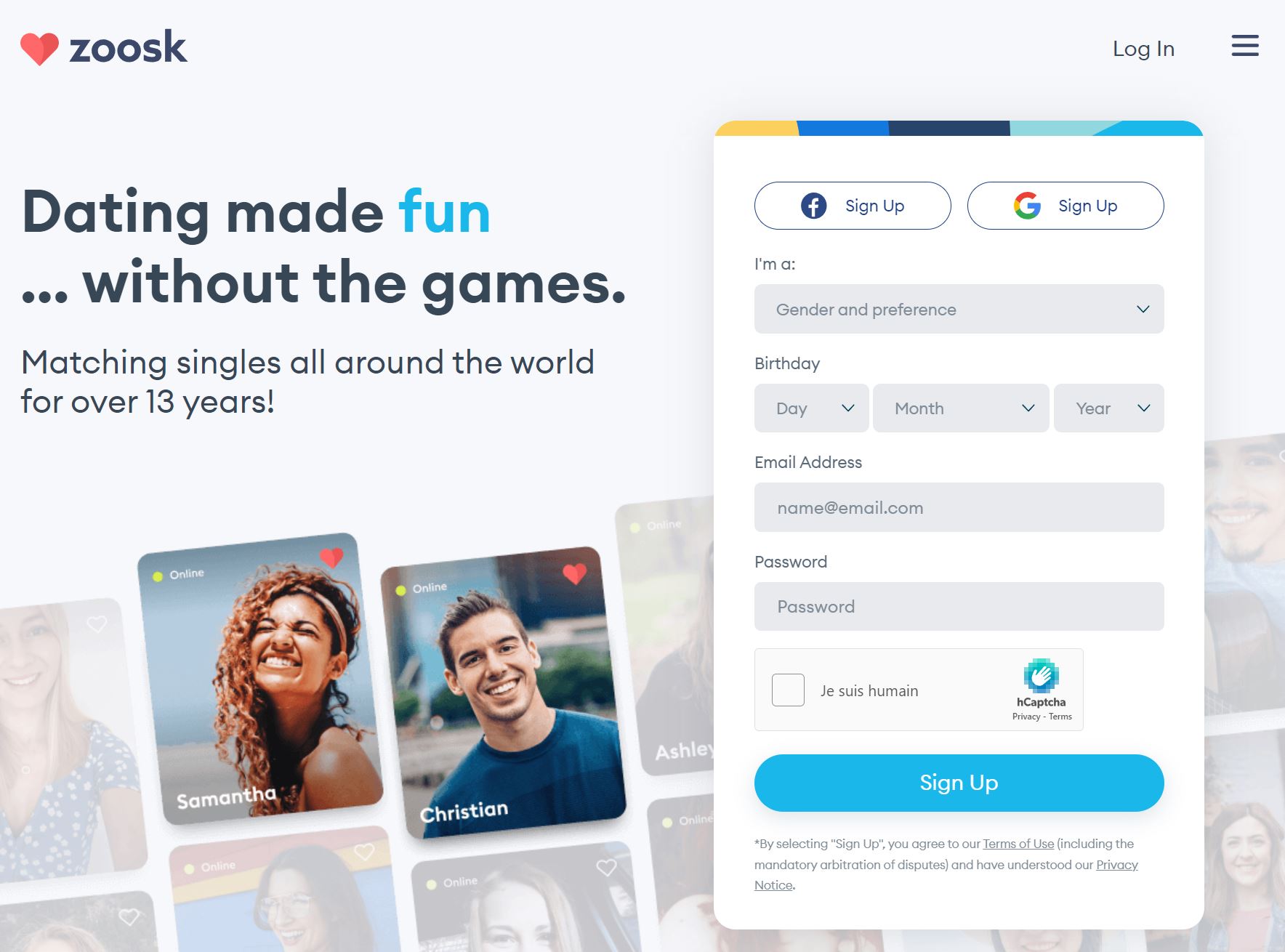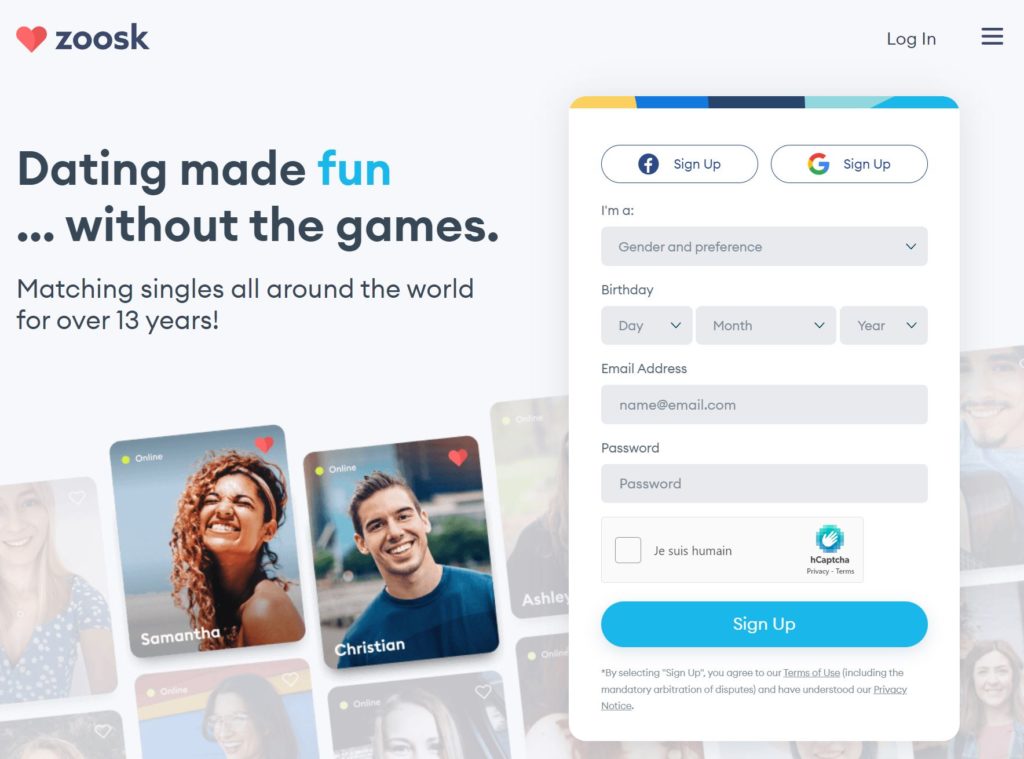 Zoosk is a dating platform for more casual relationships. That is to say that you want to get into a relationship without first looking for the love of your life. These are not one night stands though.
On Zoosk, the features are rather simple and the platform favors geolocalized dating, with singles near your home.
This is a dating service to try if that's the type of relationship you're looking for.
5. Match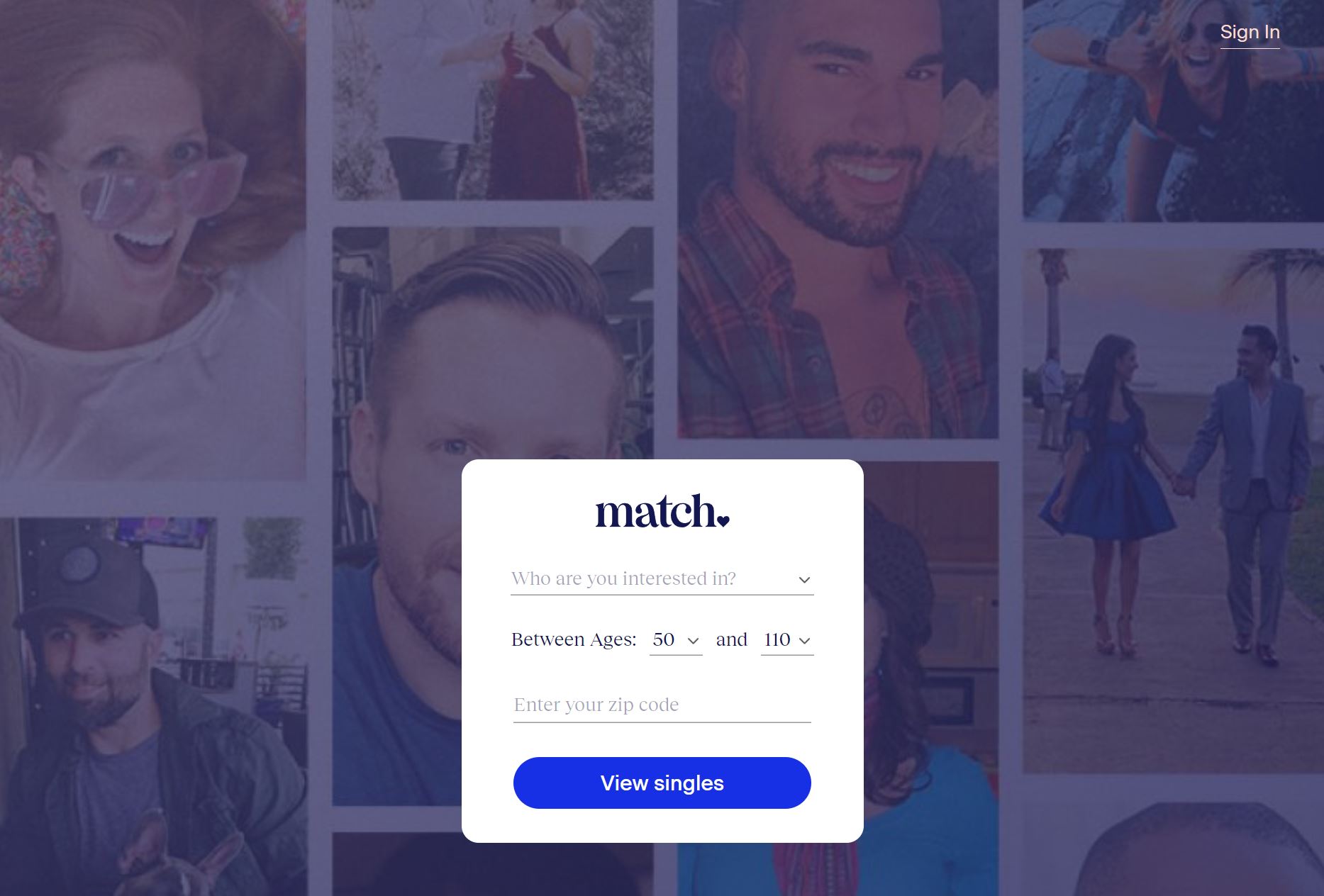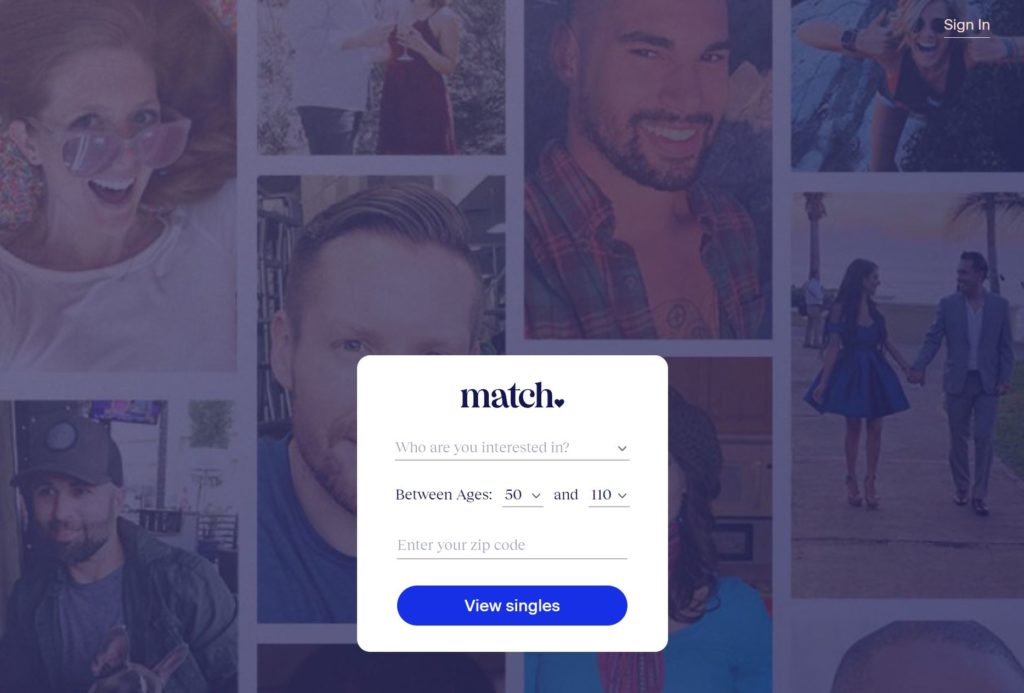 It is one of the historical actors of online dating: Match. On Match, you will find many singles looking for a serious encounter.
There is no personality test or compatibility algorithm. Instead, Match relies on its popularity to offer a maximum of quality profiles, close to your home.
There are singles of all ages on Match. If you are looking for a serious relationship and want to get as many offers as possible, Match may be a service to consider.
6. Bumble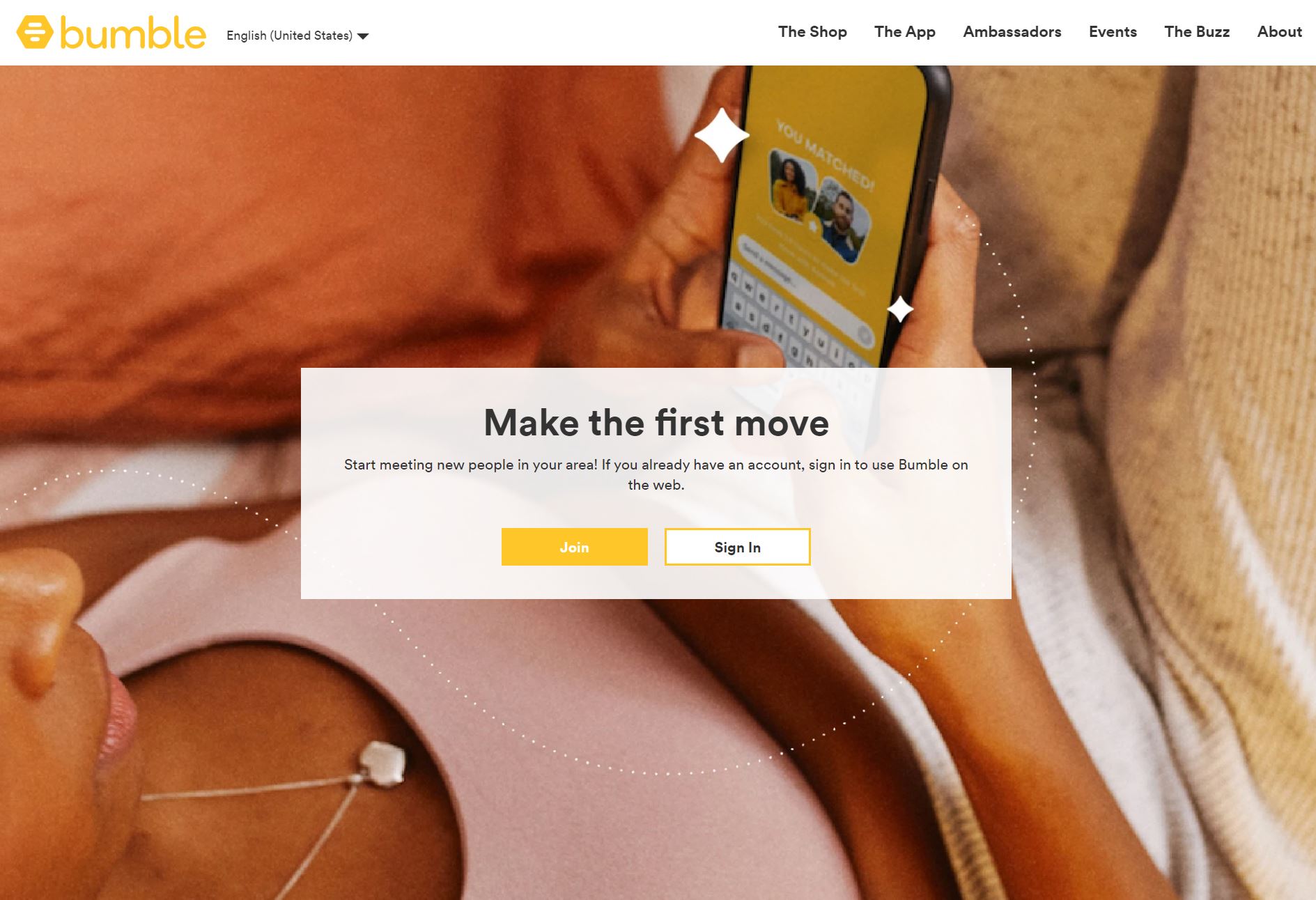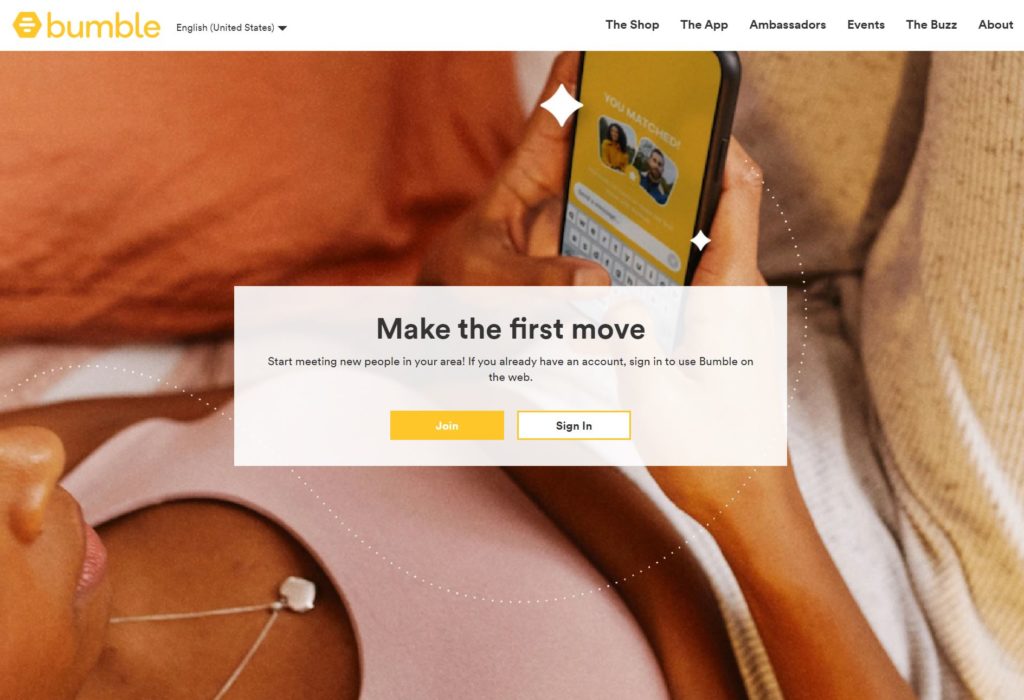 If you're a connected person and always on the lookout for the latest tech trends, then Bumble may be for you.
It's the latest trendy dating service for singles looking for a serious date.
What makes Bumble different from other services? On Bumble it's up to the women to write the first message. There must be a reciprocal like between two members for there to be a match. The woman then has 24 hours to write the message to the man.
If you find this concept interesting, you can try Bumble.
7. OurTime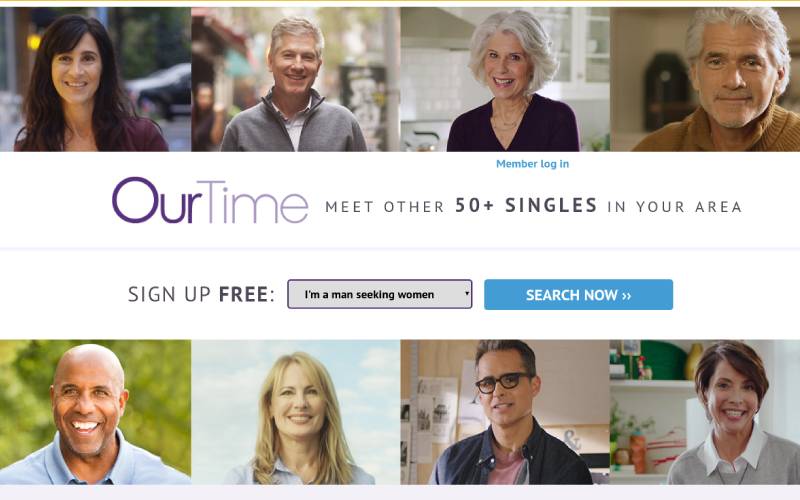 OurTime is Match's dating service dedicated to singles over 50. Same principle as Match, on OurTime it's about offering you a maximum of quality singles near your home.
This platform owes its success to its popularity. If it is only ranked 7th it is not that OurTime is bad, it is just that it does not really bring anything different from the other sites and applications on this list.
We can say that you can try OurTime if you want to date only users over 50 years old and you want a maximum of quality proposals near your home.
8. Senior Match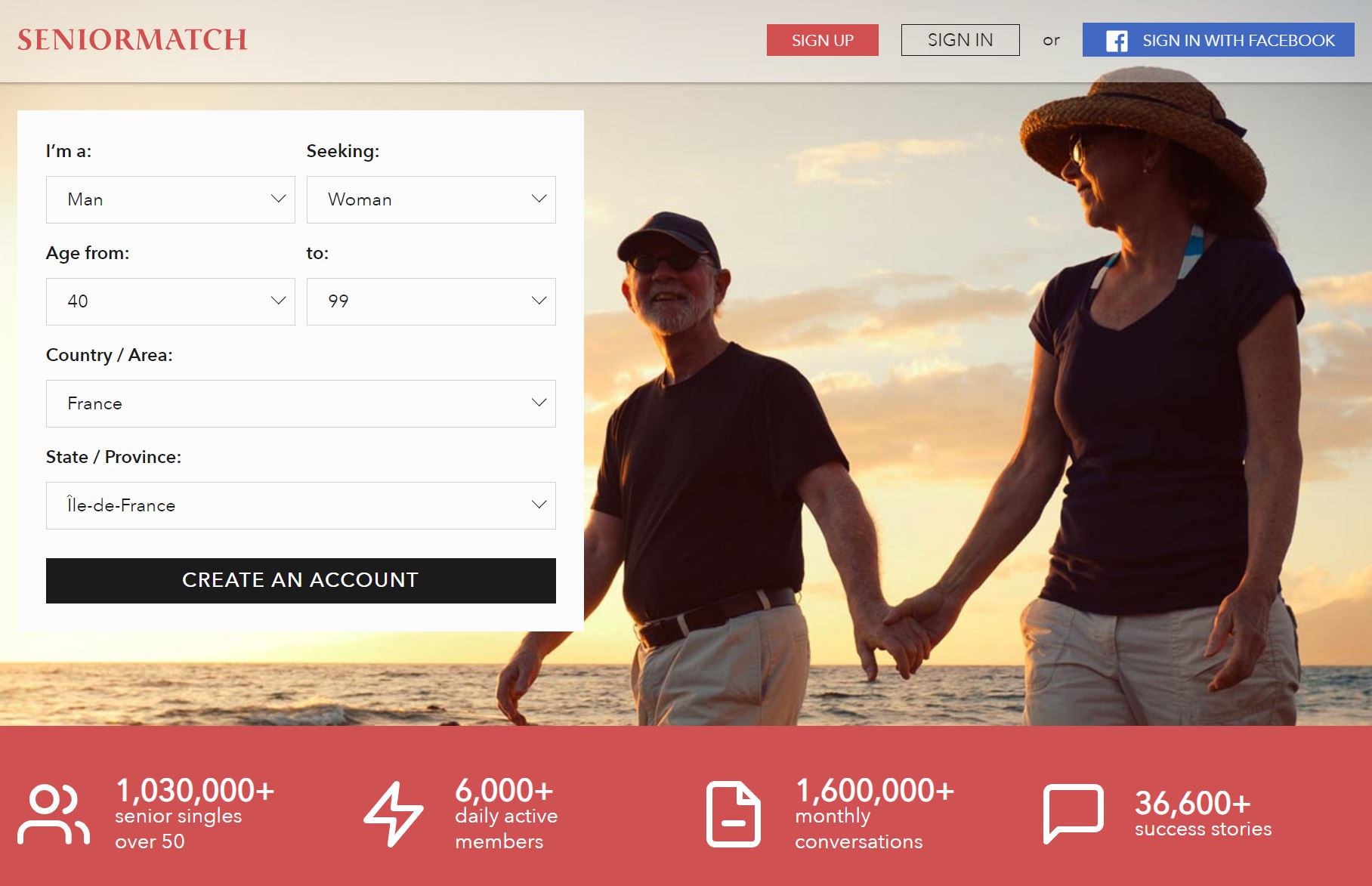 Because we need to talk about all dating services, we can also mention Senior Match, a dating service dedicated to singles over 50.
We can classify this Senior Match site as OurTime, that is to say a site that wants to offer you a maximum of profiles of people over 50 years old near your home.
The difference of SeniorMatch is that it is possible on this platform to meet people to find a love relationship, but also friends just to accompany the daily life, make activities or even travel.
9. Coffee Meets Bagel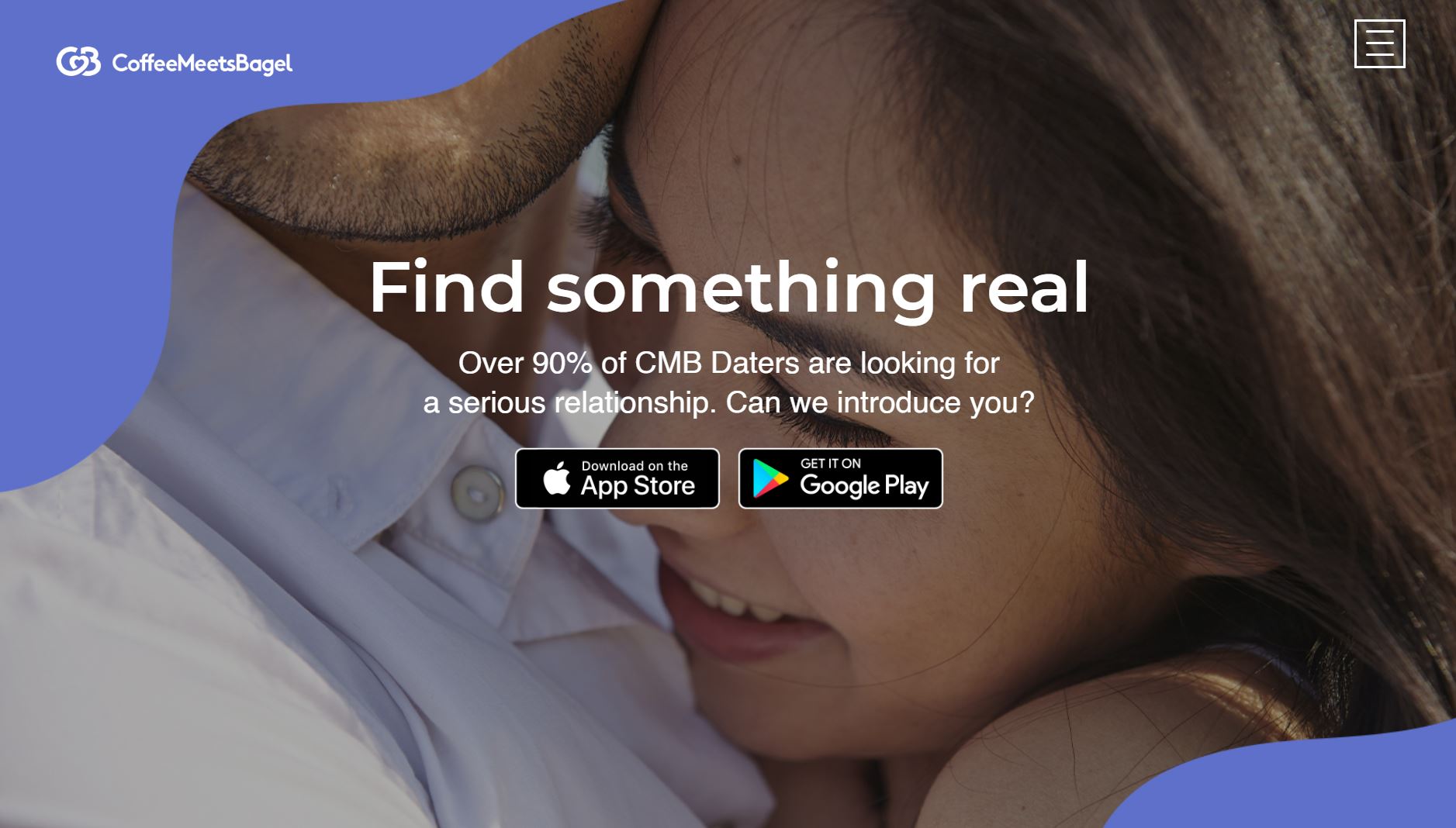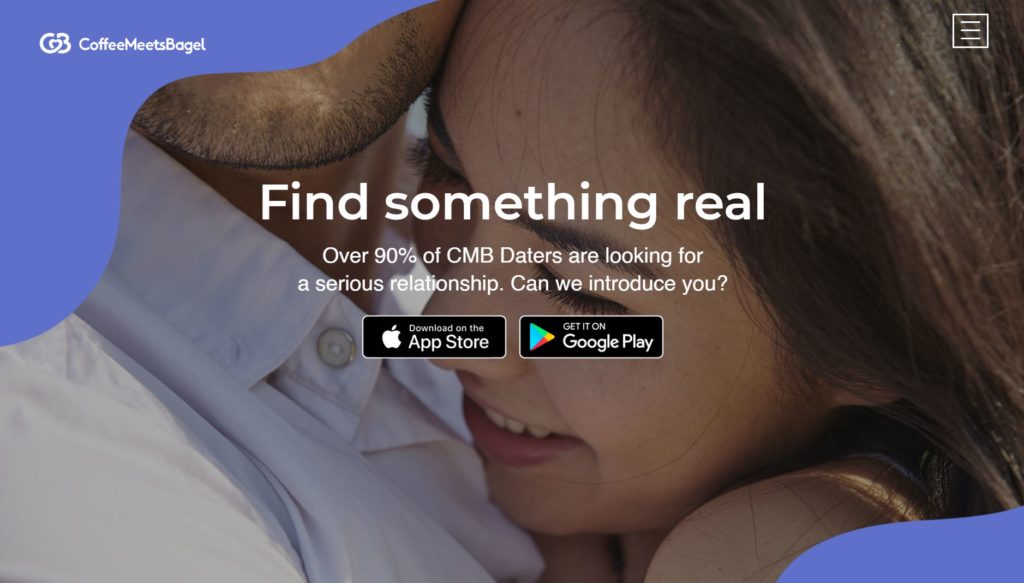 Coffee Meets Bagel is not a site reserved for the over 50's but it still deserves your attention.
Its concept, to propose you once a day a profile which is compatible with yours. You can of course search for profiles by yourself but the idea is that you two profiles are reciprocally proposed in order to invite you to chat. Second particularity of the concept, the messaging is limited to 7 days. So you have 1 week to get to know each other and meet if you wish.
So Coffee Meets Bagel is no time to lose to make good datings.
Totally free dating sites for over 50
You are over 50 years old and you don't have enough money to pay a subscription? Or it is out of the question for you to pay a single dollar for online dating.
1tense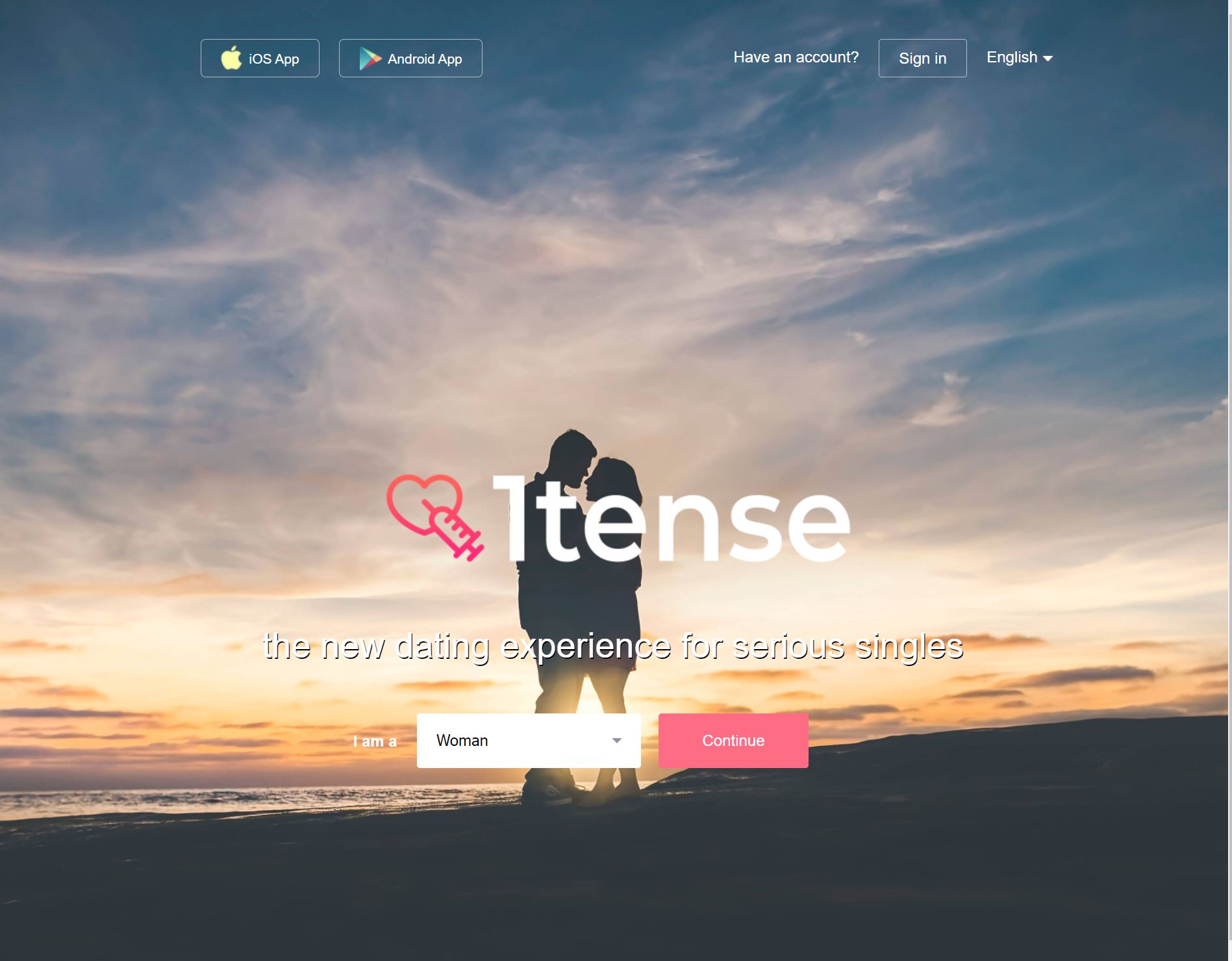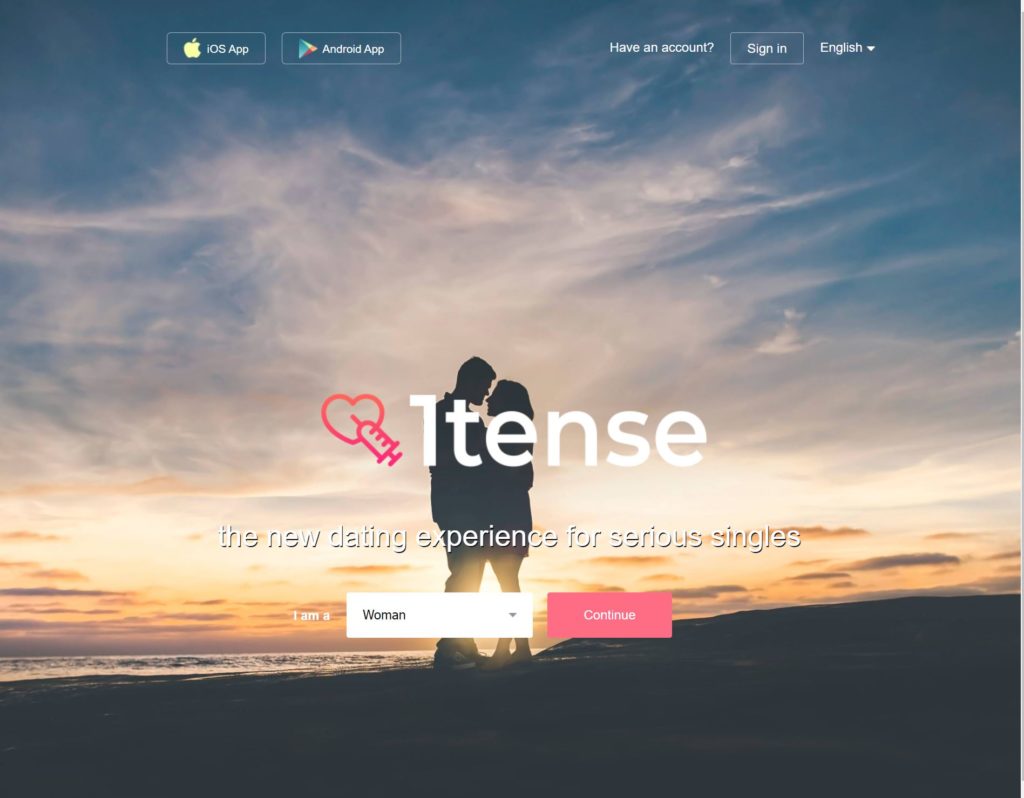 The reality is that there are few or no 100% free dating services for people over 50. The only service we can suggest is 1tense, a 100% free dating service for 18 to 65+ year olds looking for a serious relationship.
On 1tense, you will never have to pay to send or read messages, the site is really 100% free.
The platform has fewer users than other dating sites and applications at the moment but you should give it a chance, it doesn't cost anything!
Christian dating sites for over 50
You are single and for you the Christian religion is part of your daily life? There are dating services where other users like you give an important place to religion in their life.
Chrstian Mingle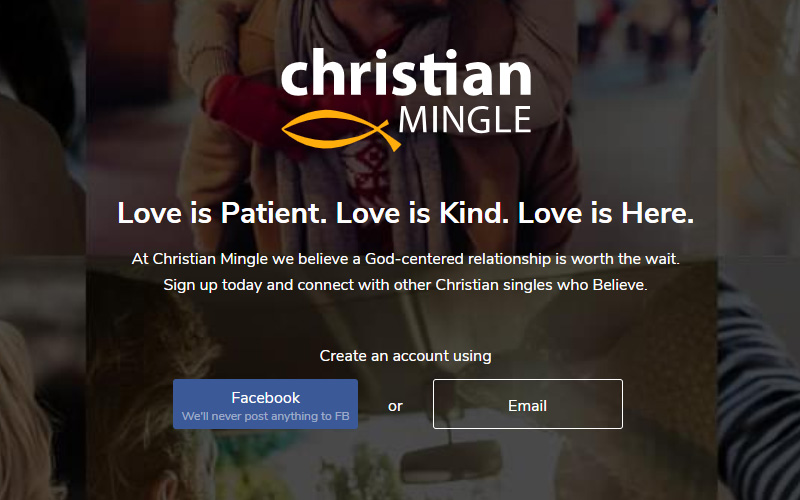 Christian Mingle is the number one site for Christian singles looking for a serious and loving relationship.
It also offers a personality test and a compatibility algorithm to match you with singles who are compatible with your lifestyle.
In addition to that, there are many singles over 50 years old on Christian Mingle. So a good choice if you're looking for the best online dating site to meet christian profiles over 50.
Christian Cafe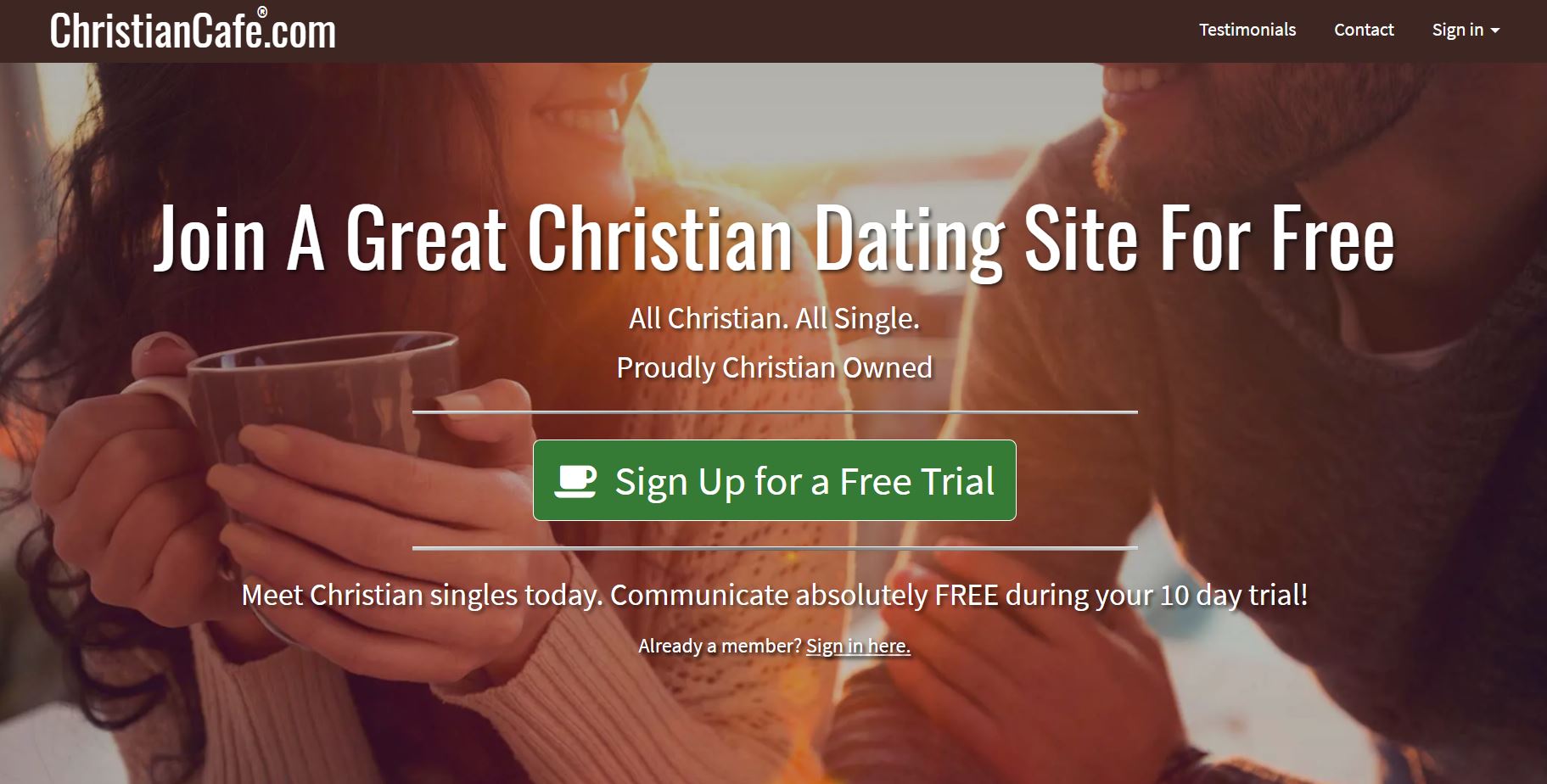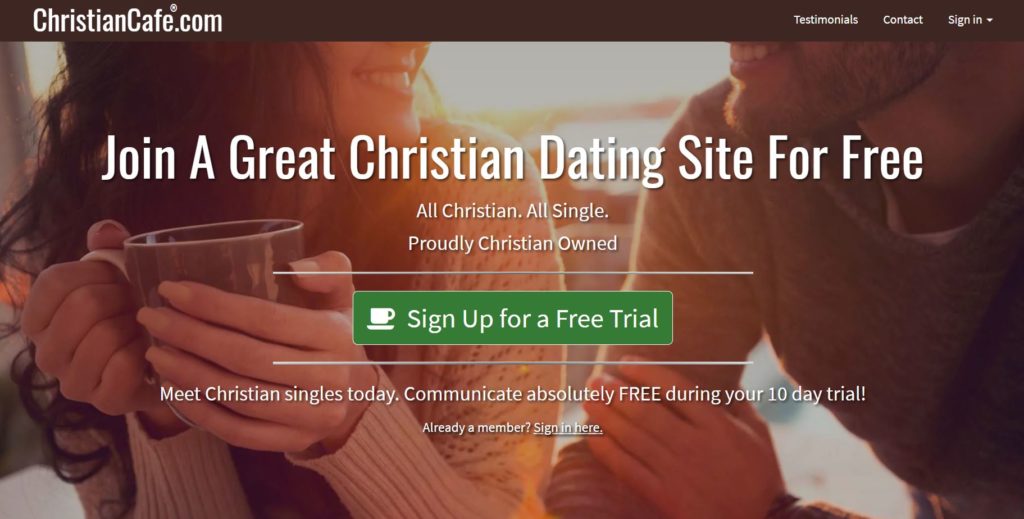 How not to talk about Christian Café, a dating site that doesn't necessarily give a good impression when you don't know it and yet, full of quality.
Already, thanks to a complete and detailed registration form, the profiles on this site are of high quality. Then, the moderation is very vigilant of false profiles. And finally, there is a trial period to use the site for free during 7 days.
So yes Christian cafe is less popular than Christian Mingle, but it still deserves your attention if you want to meet other Christian singles.
Looking for friends?
You are over 50 and looking for new friends. You are not looking for a romantic relationship and want to come out of isolation, meet new people who could share your hobbies, go out together, and why not make friends? There is only one friendly dating site: Senior Friend Finder!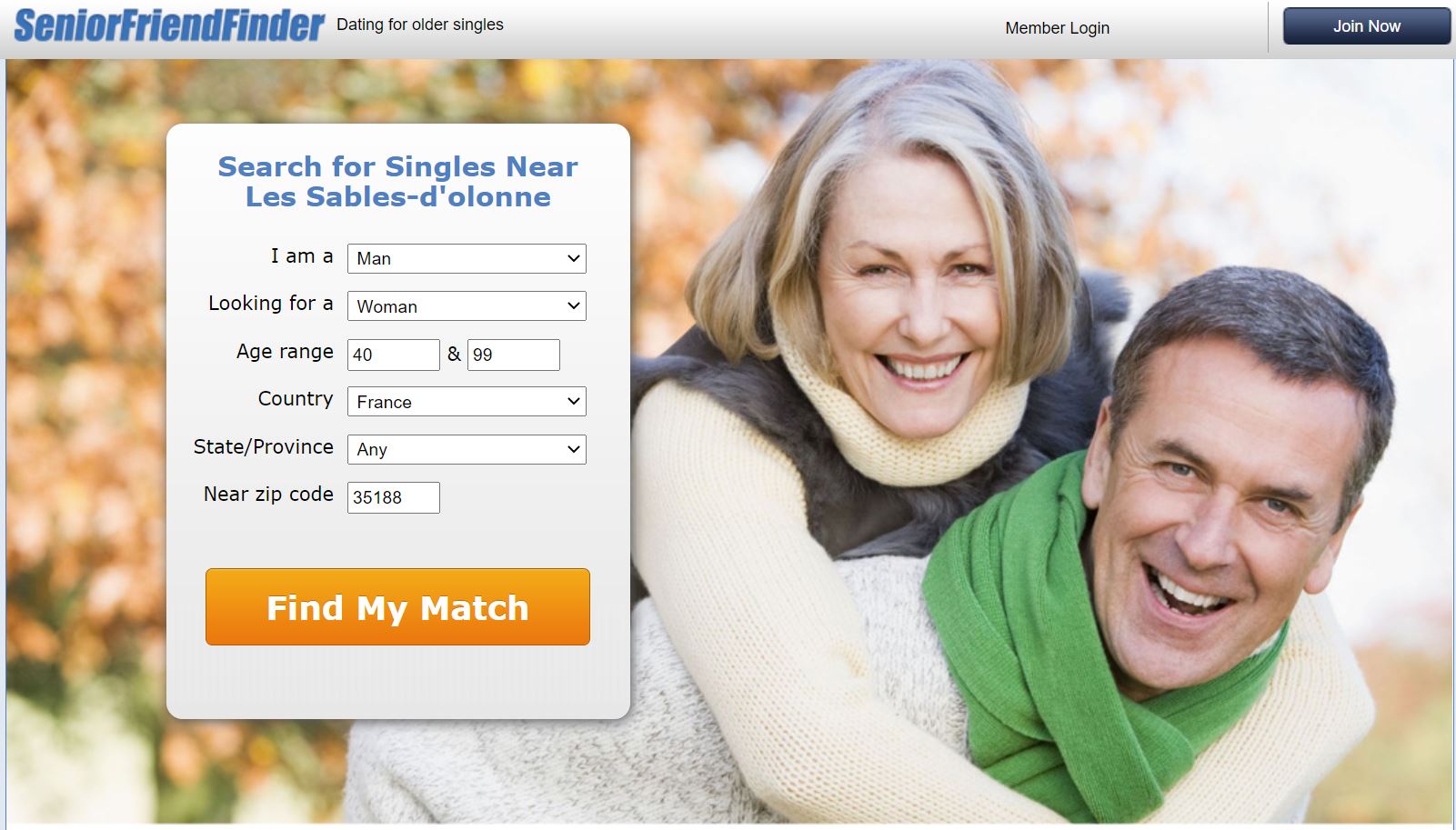 SeniorFriendFinder is a friendship dating sites for senior, to meet new people and to do activities. Registration is free if you want to test the site. A subscription will then be mandatory if you want to participate in the activities. It is possible to meet great people there.
What do 50-year-old men and women want?
Whether you are a single man or a single woman, you are not looking for the same thing in love relationships at 50 years old as at 40, 30 and even less 20 years old!
The vast majority of the time, at 50, we know what we want and especially what we do not want. We are ready to make more compromises on certain unimportant things, but no compromises on things that we know will affect the quality of the future relationship.
In short, at 50, whether you are a man or a woman, you are much more mature, more experienced and a little less fickle.
About the author