The Ultimate Zoosk Review for 2023: Pros, Cons and Tips
By Alexandre (admin), last updated on May 25, 2023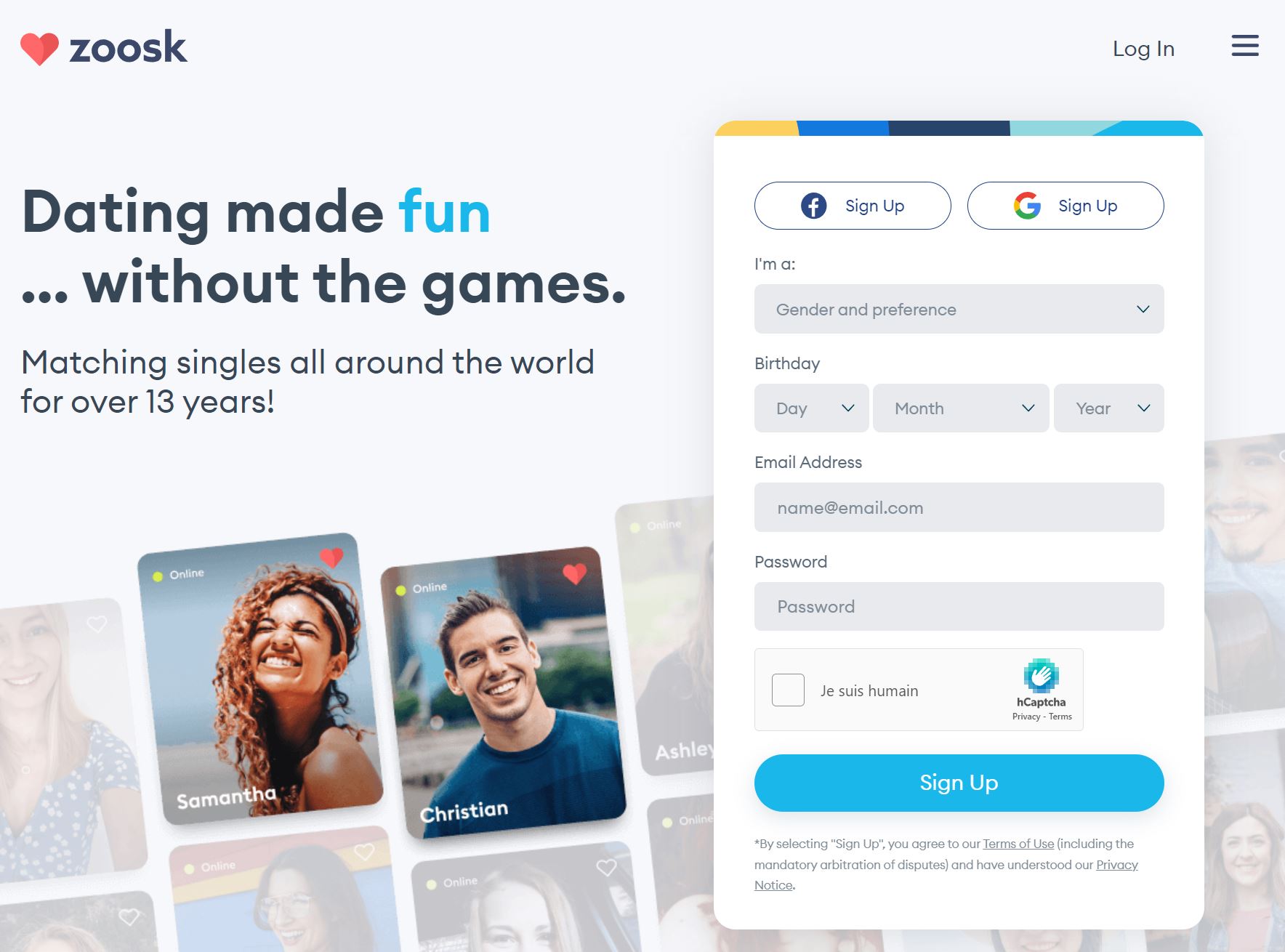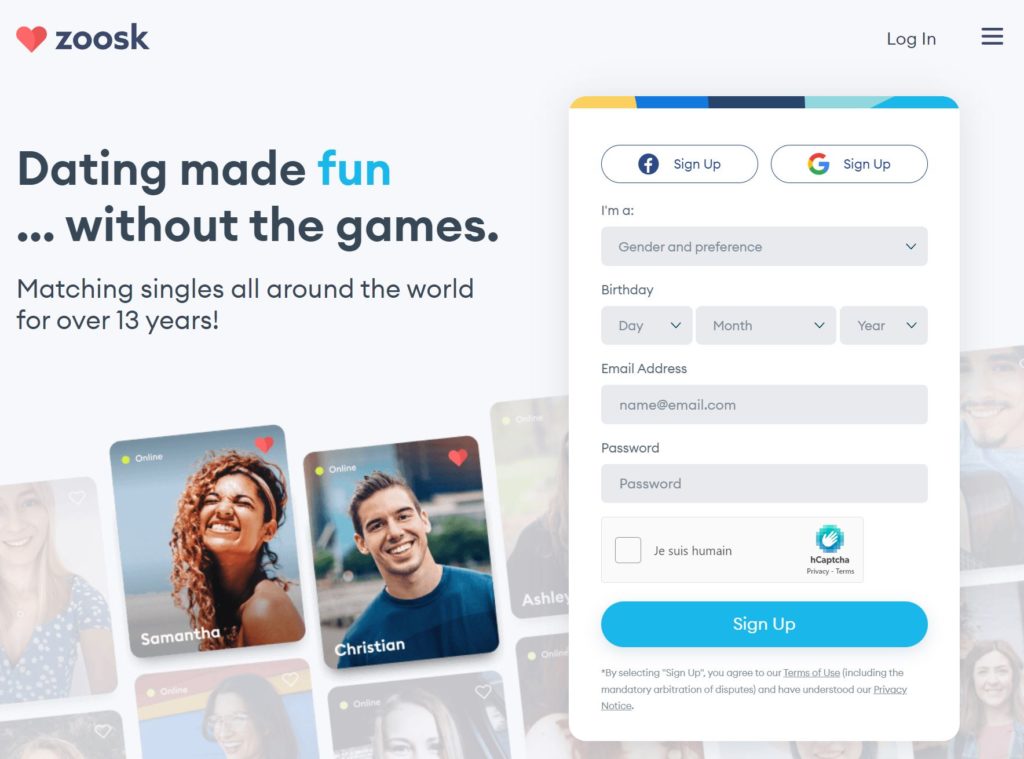 Overall rating
Pros
✅ easy & free registration
✅ many singles
✅ good features
✅ we didn't get spammed with emails with fake visits
✅ subscription prices in the low average.
Cons
❌ need to paid since 2015 to send and receive messages
❌ There may have been over 30 million users since the beginning, but this is not the actual number of active members today.
Launched in 2007 Zoosk is an international dating site which announces one goal : to help peope connect. Zoosk owes its strong growth to social networks like Facebook, Bebo, Hi5 and MySpace. It also offers for some years applications for Android, Apple iOS and Amazon. Zoosk is a great fit for casual dating, finding a serious relationship.
Want to sign up for zooks? Want to know if this is the right dating platform for you? All you need to know about Zoosk bellow. Are the customers happy with it? Is the Zoosk dating experience really fun? All information bellow : presentation, free services, premium, costs, app, free trial and our review.
Zoosk presentation

Well designed, Zoosk allows millions of singles nearly to the place where you live to get in touch and why not, find the soul mate. Thanks to a rapid success, Zoosk has built a community of 50 million members (called Zooskeurs) across more than 40 countries in the world, with 35 million user accounts just for USA. Million new messages are sent daily.
Zoosk is a dating site where registration and profile viewing are free but also allows its members to buy premium options to offer virtual gifts (to show interest) or to subscribe to a premium subscription to respond to a private message.
Zoosk is a good dating site for love, flirt and chatting with single people. There is no specificities like christian dating, senior dating, etc. The vast majority of Zoosk members are between 20 and 50 years old. If you are over 50, check out our Zoosk Senior page.
Signup
Creating a Zoosk account is fast, easy and free. On a computer, it will ask you for your email, a password, your date of birth and your city. You can speed up registration using an existing Facebook or Google account.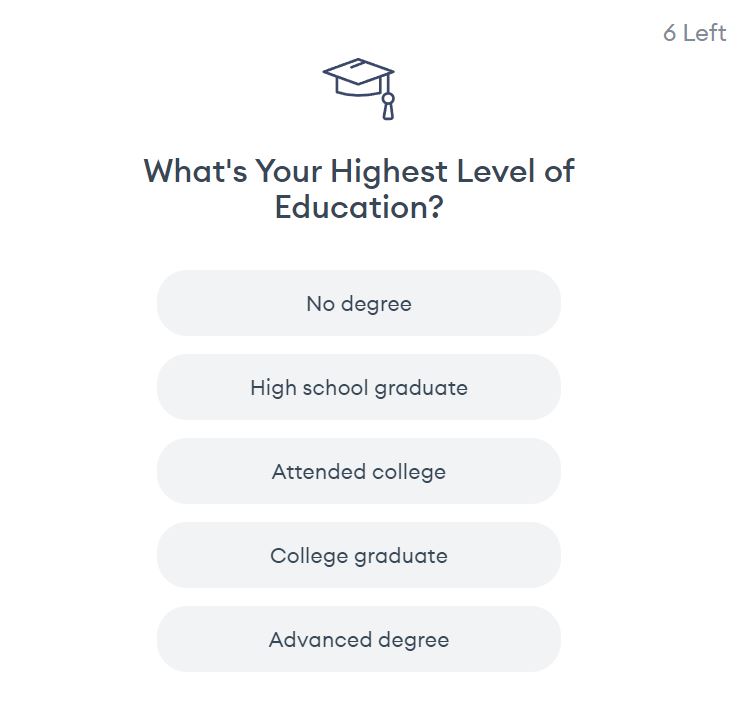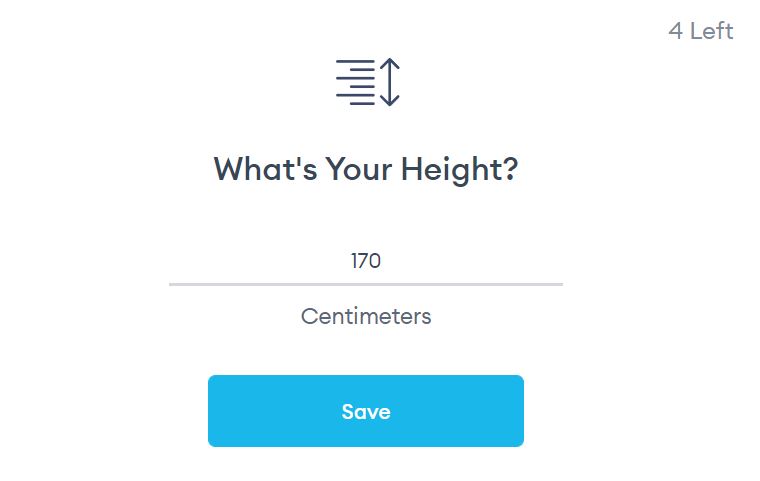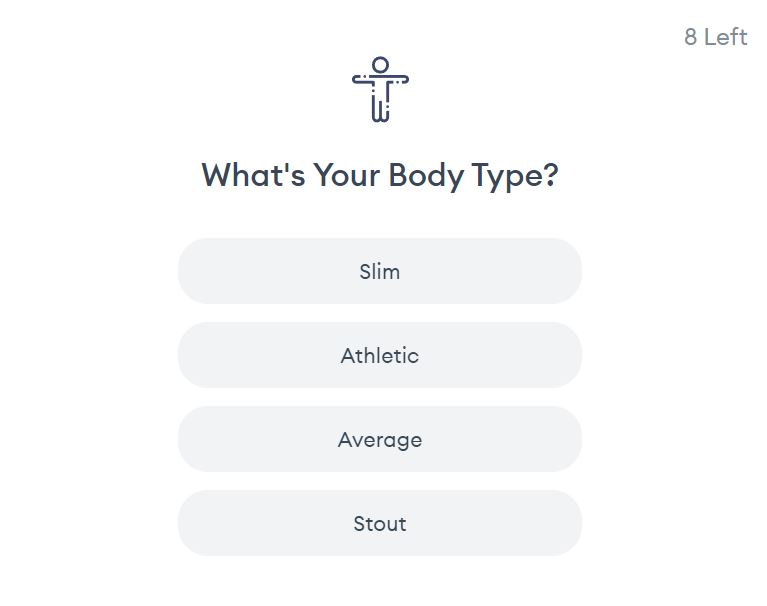 Once your account is created, Zoosk will ask for more information about you: education, height, body type… and a picture of you! Stopwatch in hand, registration will take no more than 5 minutes.
The more detailed information you provide when you register, the more complete your profile will be and the more likely you will be contacted. This is because Zoosk's compatibility algorithm and users like complete profiles.
Rest assured that if you do not provide all the information requested during the registration process (except the mandatory ones), you will be able to modify / add them later in your profile.
Zoosk features
We are now connected to the Zoosk homepage. On this homepage, the dating site offers you to like, send a smile or even a message to a selection of singles who may match you according to certain criteria like location, hobbies, etc.
You also have a menu that offers a search engine to find all the singles on the site with filters.
A carousel menu that offers the same functionality as Tinder, namely the possibility to like or not a profile according to a photo. It help to easily connect people and is the best ways to see your matches quickly.
The Online Now menu to see only connected members. An interesting menu if you have a subscription and want to chat without waiting with the singles connected at the same time as you.
The mailbox. The connections menu to see the favorites. The views menu to see who has seen your profile.
And finally the SmartPick menu is a great way to know the reciprocal "matches".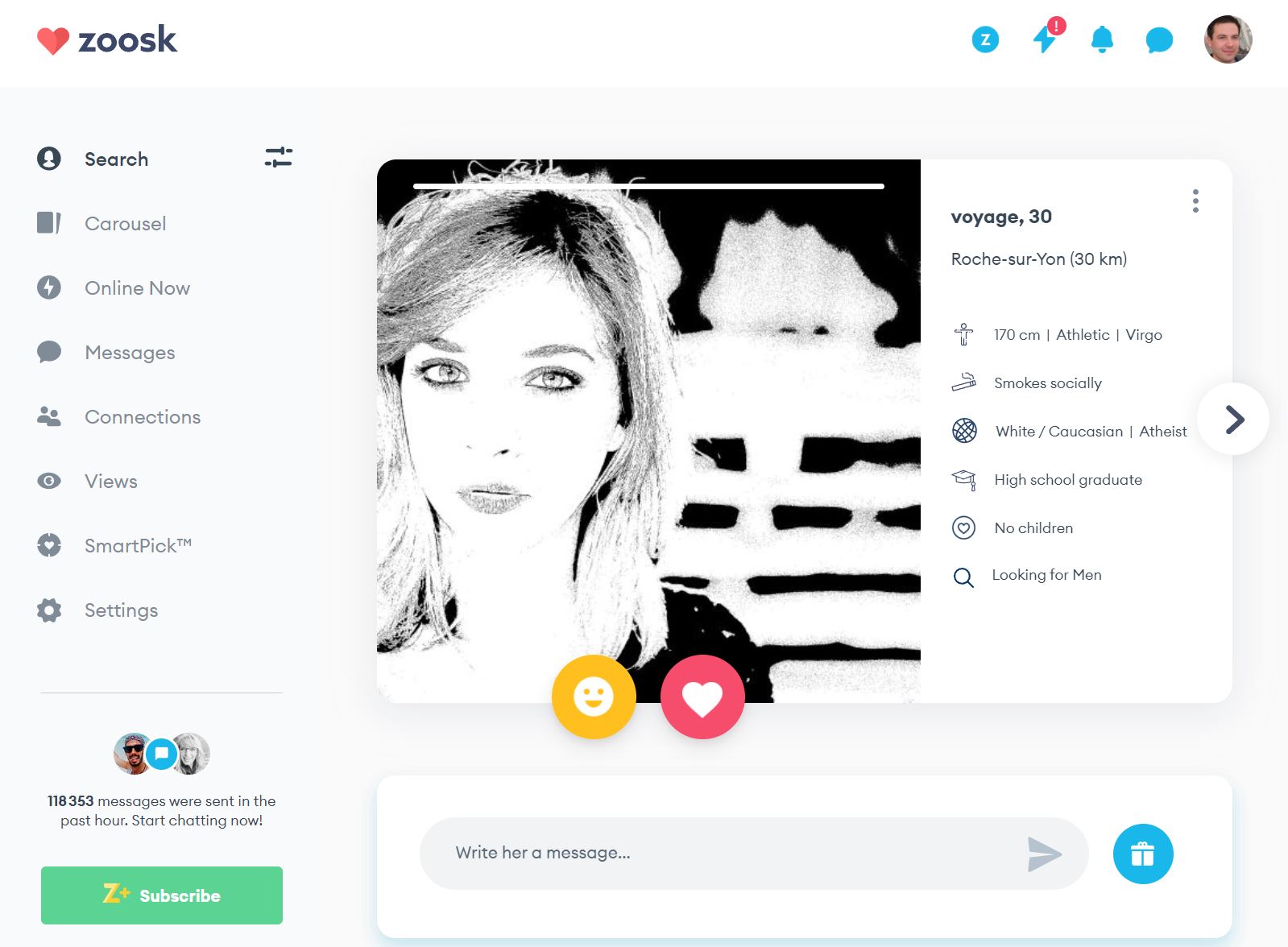 In short, the Zoosk dating service offers a wide range of features including the essentials that you would find on other dating sites and applications. One of the great things about Zoosk is that they regularly release new features. For example, they have recently started to display on a single's profile whether he or she has recently logged in. Small details but very useful to facilitate the datings.
Another strong point of Zoosk, this is not a features but, we found very few profiles that seemed fake (photo already seen, description with photos, private message that asks to contact by snap or whatsapfake profiles and no fake visits. This may seem surprising as there are testimonials from users on the internet who say that zoosk is full of fake profiles. This is not what we have found. Moreover, if all these users say that there are only fake profiles, when they themselves are profiles, what are they then? In our opinion, there are rather inactive profiles, hence the usefulness of the "recently logged in" feature, which makes it possible to sort them out.
What kind of members and relationships do you have with Zoosk?
Let's get to the concrete part that interests the many single readers of our site: what kind of members there are on zoosk and what kind of relationships can we expect?
What's special about Zoosk is that you won't have a classic singles list where you go through all the profiles one by one.
Based on your search criteria, Zoosk's algorithm will suggest singles who are recently online or connected, geographically close and compatible with your interests.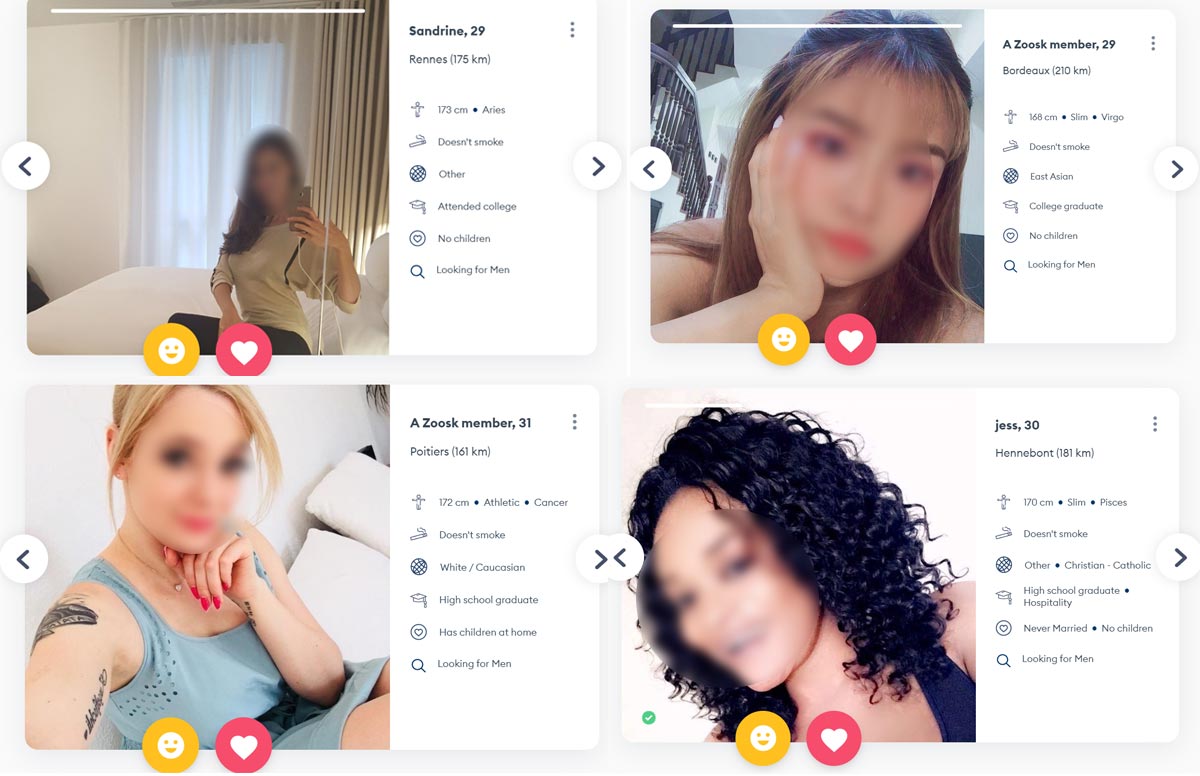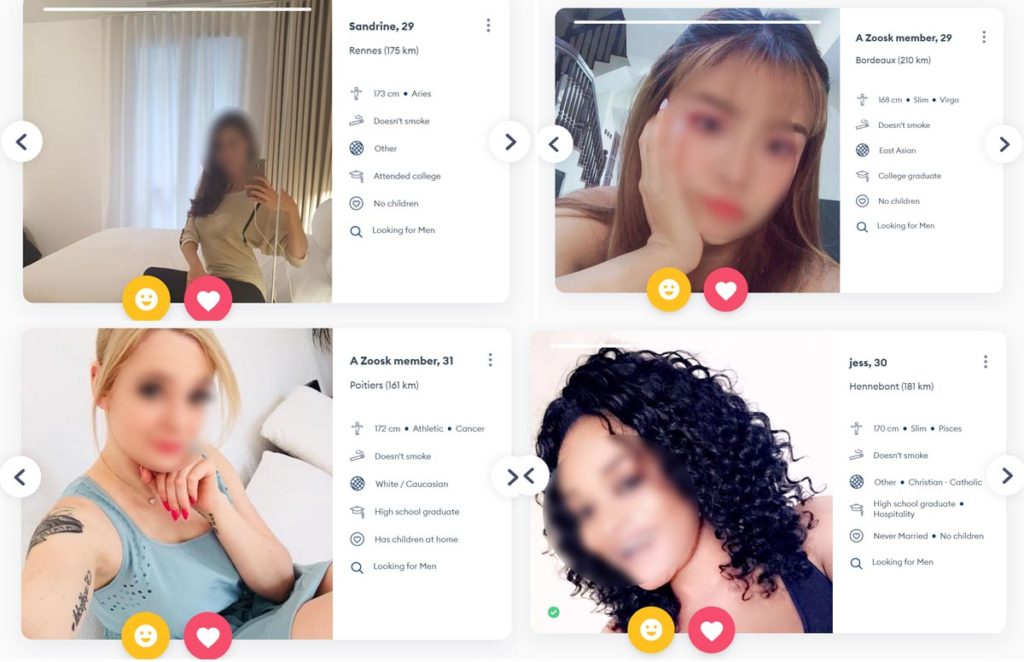 Just like a dating application like Tinder, Zoosk will show you profiles one by one where you can see the photo, age, city, height, and other information like cigarette, studies, children…
Here no long ad you will have to say, based on this information, if you like this profile (by sending a smile or a heart), and you can also send a short message.
Most of the members of Zoosk are between 25 and 40 years old and are looking for a serious relationship, but the way of contacting the members is more like a quick dating.
In any case, the profiles are of high quality and it is very easy to start a conversation.
Free Services
You can register for free at Zoosk, without credit card. It's a good way to test the dating site. With a free Zoosk account you can :
Registration and creation of a dating profile with photo and description
Start searching for singles
Send an unlimited number of messages and winks
View the thousands of Zoosk profiles in your area
Discover by mail who has viewed your profile
See if a person was recently online on their profile
Fee based Services (premium)
Is Zoosk dating site free? The answer is no. There are fee based services. Until 2015 it was possible to send and receive messages for free. But as the company Zoosk was losing money for several years, they made this feature, like the majority of dating sites, paid.
Below is the list of Zoosk features available with a paid account.
Receive an unlimited number of messages and winks
Respond to unlimited messages
Chat live with other Zooskeurs
Find out who viewed your profile
You can also pay for Zoosk coins for exemple to send virtual gift to other Zooskeurs or having some option like be invisible, promoting yourself to other members with Boost or getting delivery confirmations on messages.


With a paid membership, you can also use SmartPick feature to discover matches based on compatibility. Another feature called Carousel works just like Tinder with a swipe-style method.
Zoosk Costs
You can register for free at Zoosk, without credit card. With a free acccount you can send winks, view profiles, discover who has viewed your profile. But, since 2015, a subscription is required to send and receive messages. So, as for many dating services, you will have to take a premium offer to have all the paid features.


There are two paid options at Zoosk : membership & coins. All zoosk costs bellow..
Membership Prices
Below, all the prices for Zoosk membership by month.
1 month : $34.95 / month
3 months : $24.95 / month
6 months : $14.95 / month
12 months : $14.95 / month
Zoosk coins
Zoosk coins costs :
180 coins for $19.95
480 coins for $39.95
1800 coins for $99.95
The price of the subscription is in the average of the dating services. Neither more expensive nor less expensive. On the other hand, Zoosk is one of the only services to offer a virtual currency called Coins
The 6-month subscription is the most attractive financially and gives you enough time to use the Zoosk dating site and dating application to make several matches. Take a look at all Zoosk costs and prices.
You can save money on those subscriptions with Zoosk Promo Codes and Discount.
Zoosk Dating App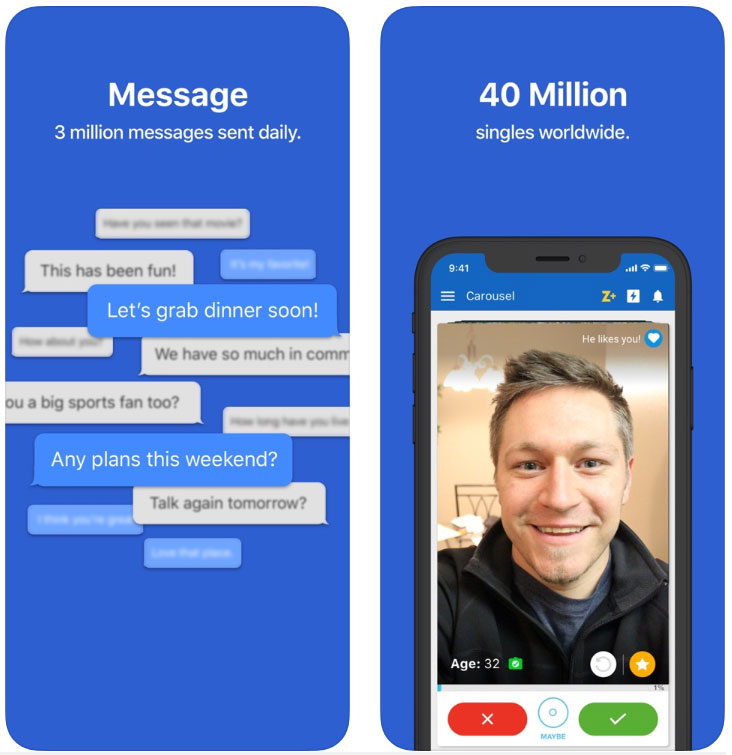 Zoosk App is available on Apple App Store and Google Play Store. You can download dating app and use the same account as on the website. Thanks to the app you have Zoosk in your pocket and you can meet singles everywhere at everytime !
The Zoosk application is of course especially interesting if you have paid a subscription. Otherwise you will receive messages in your smartphone, without being able to answer them. Frustrating! The ergonomics of the application is well done and, for some time, a "match" system, like Tinder, is possible. This helps to meet single people nearby only based on age and photo. Other big advantages about Zoosk App it's the video feature.
Zoosk free trial
You want to try Zoosk dating website experience for free before taking out a subscription?
You can try Zoosk for free without credit card : account creation, profile creation (with photo, …), search singles, carousel, who is online now (a new feature), and view zoosk members profiles.
If you want to discuss with other Zoosk members (send messages), you have to take a membership. It's not possible to answer to private message for free.
Pros
✅ easy & free registration
✅ many singles
✅ good features
✅ we didn't get spammed with emails with fake visits
✅ subscription prices in the low average.
Cons
❌ need to paid since 2015 to send and receive messages
❌ There may have been over 30 million users since the beginning, but this is not the actual number of active members today.
Registration

Quality of members

Features

Popularity

Subscription prices
Verdict
Is Zoosk a good dating site? Since 2007 Zoosk has been able to gather a large number of serious members and its design makes navigation and search profiles very simple. Moreover most profiles are active and it is therefore easy and fast to contact another Zooskeur.
However since the boom of the launch thanks to the social networks in 2007, many members have deserted this online dating site. Zoosk seems to be more successful in Canada than in USA. Despite this, there are a significant number of users who appreciate the zoosk service and the spirit of the site. The site indicates that several million messages are exchanged every month. So even if it is not the most popular dating site, it's a good dating service and it is still worth a try. Especially with the free trial. You could find a partner with Zoosk.
Like on all dating services, there are scammers so be careful.
Comments Rating
( reviews)
Zoosk FAQ
Zoosk vs Elite Singles
If you are between 18 and 40 years old and want to meet as many singles as possible, for casual or serious relationships, choose Zoosk! Learn more about Zoosk vs Elite Singles.
Are there fake profiles on Zoosk?
We found very few fake profiles, asking for money, on Zoosk which is a good thing.
Is Zoosk better than Tinder?
Tinder and Zoosk users are looking for the same kind of relationship. The advantage of Tinder is that it is partially free and possible to send messages for free. The advantage of Zoosk is that the profiles are a bit more qualitative and complete.
About the author