SilverSingles Review 2023: The Senior Dating Game Changer ?
By Alexandre (admin), last updated on July 26, 2023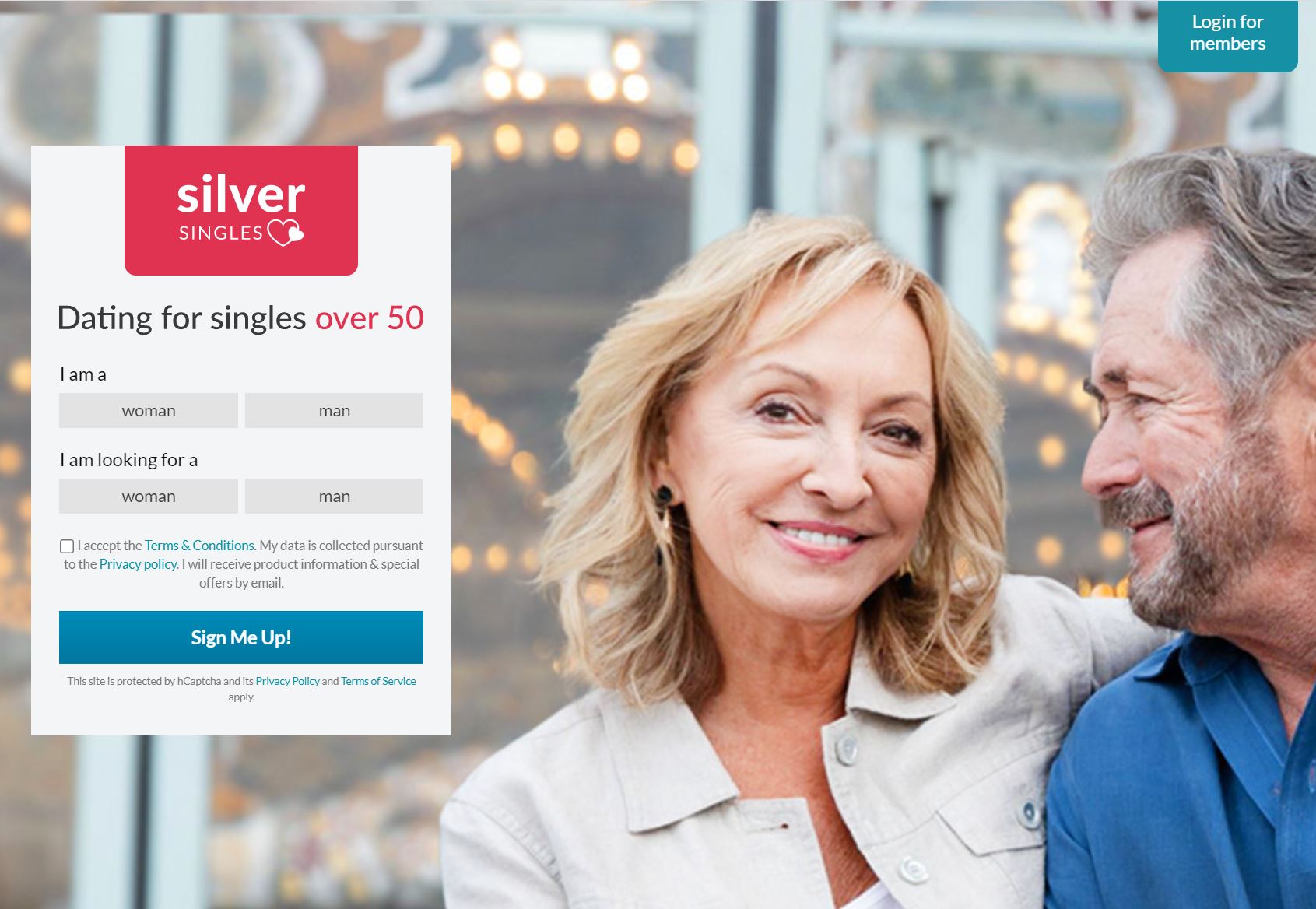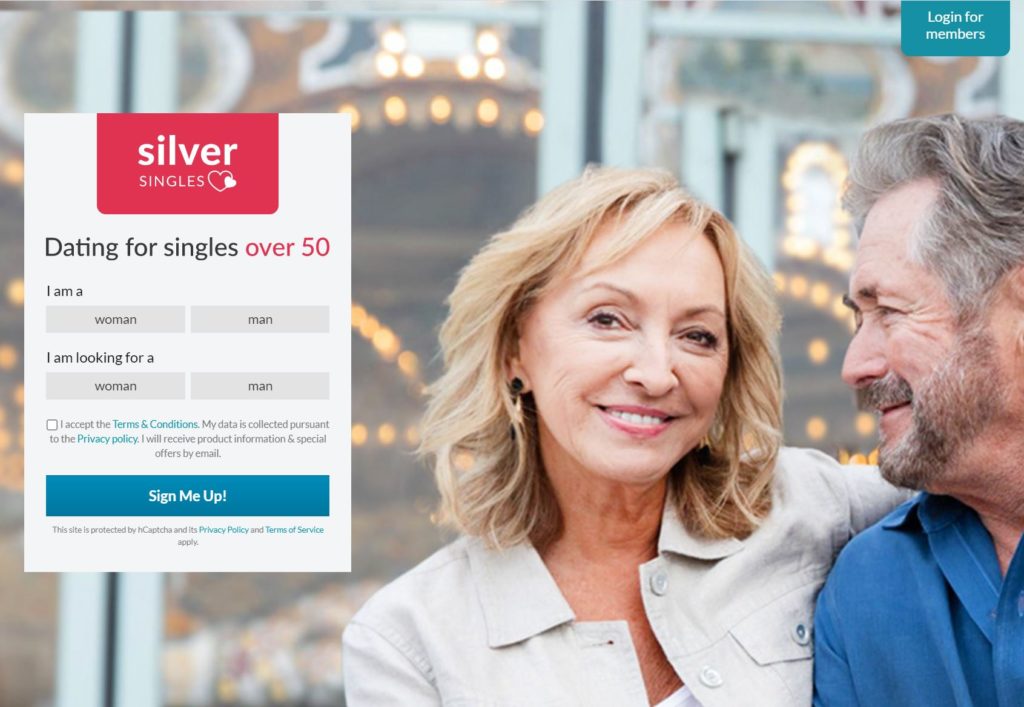 Overral rating
Pros
✅ Reserved for people over 50 years old
✅ Good profiles of singles over 50
✅ Powerful personality test and compatibility algorithm
✅ Attractive subscription price
Cons
❌ Fewer members than on other more popular platforms
❌ Minimum subscription 3 months
Silver Singles is a matchmaking dating sites for over 50 singles looking for serious relationship and love.
It proposes to connect compatible singles through a personality test and a compatibility algorithm. Every day, Silver Singles will propose you new Matches.
Ready to make quality encounters with people over 50? Interested, you want to learn more about this dating site? Want to know if SilverSingles is worth it? Read our full review of SilverSingles below.
SilverSingles registration
Silver Singles is an online senior dating site which is distinguished by its compatibility test system. Dating services with personality tests are very popular with the target group of singles looking for a serious and loving relationship. It will save you a lot of time as the site will suggest singles who might be compatible with you. We are here more in the slow dating, all the opposite of the dating applications that propose you to liken a maximum of single on the sole basis of a profile picture.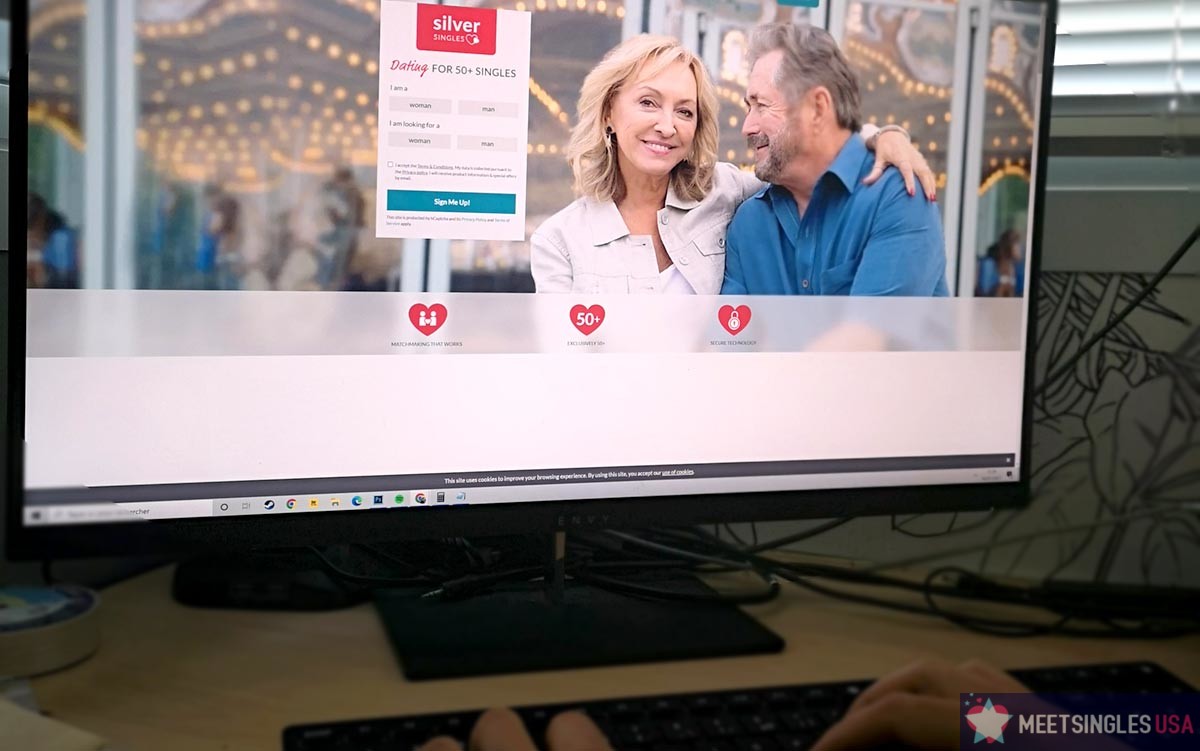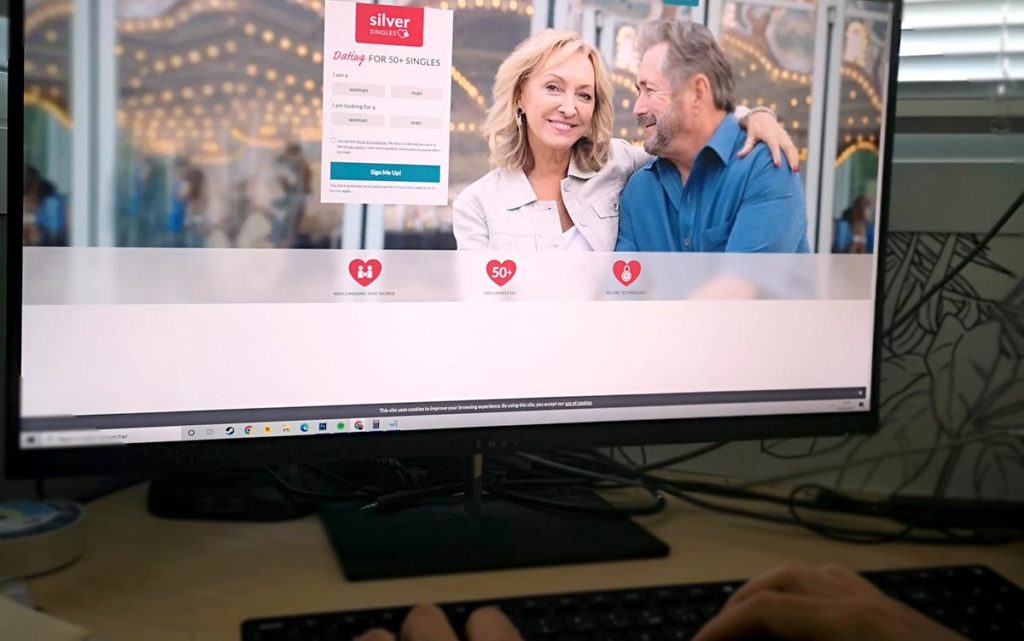 We logged on to the site to create an account for this test. Registration was easy, but time-consuming!
When registering for SilverSingles, a personality questionnaire (personality test) which contains a total of 125 questions, should be completed. These questions deal with the concrete and sometimes more spiritual aspects of life. How do you see life as a couple, are you rather organized, what are the priorities in life, etc.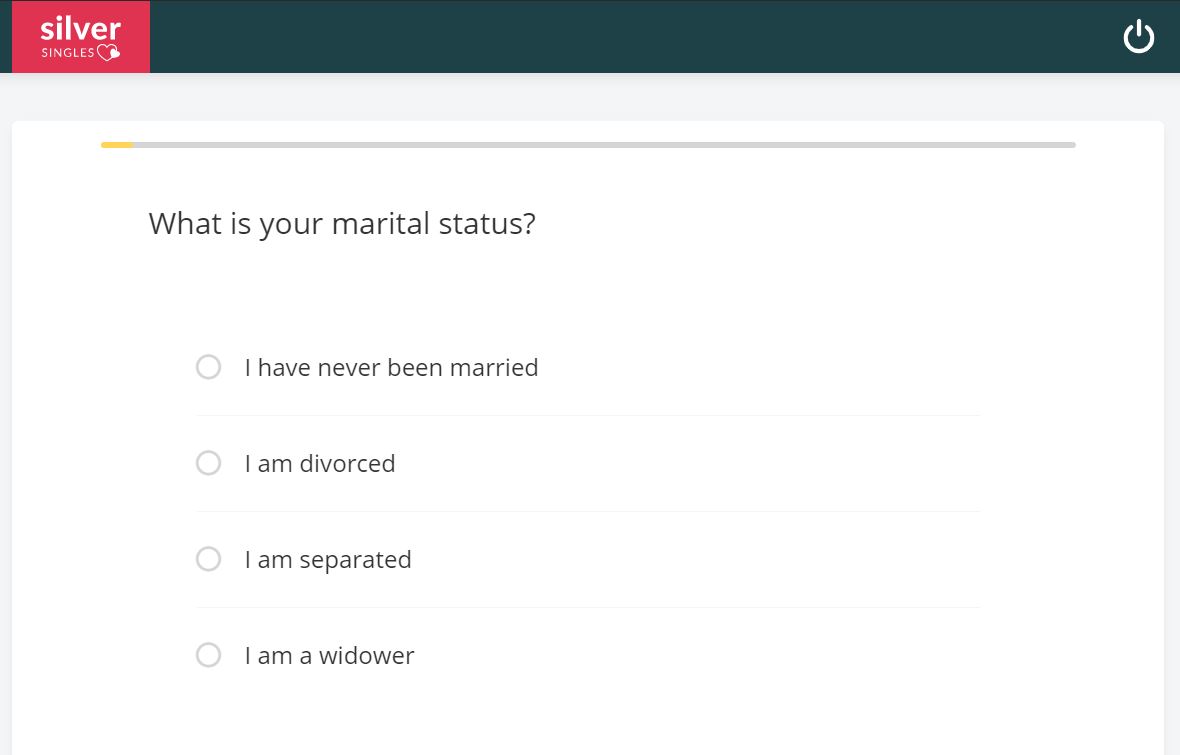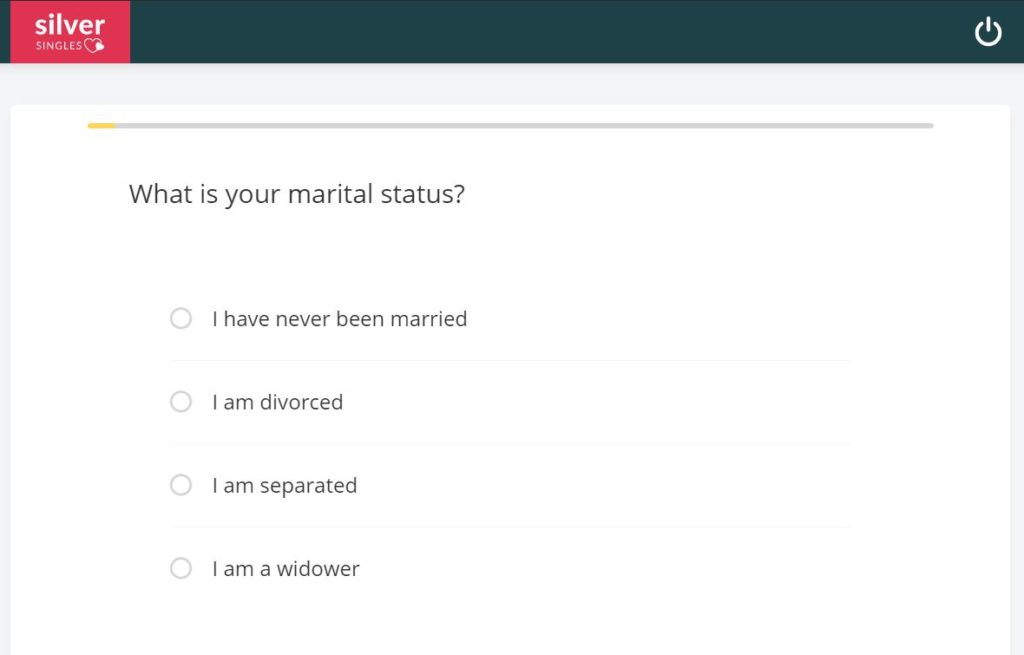 You can change some of your answers after registration. However, be sure to set aside 20 minutes of your time to take this test. At the end of registration, the dating site will suggest singles which are potential matches with the highest compatibility score.
In addition to offering singles with the highest compatibility score, the dating site allows singles over the age of 50 to be searched using a search engine. You will be able to customize the search for users according to many criteria: age, distance, lifestyle, etc.
It will then be possible to view user profiles and send them messages regardless of the compatibility score (although it will be displayed for information).
SilverSingles Free Trial (called Basic membership)
Now that the presentation is done, we have tested SilverSingles in free version and here is what we think about it.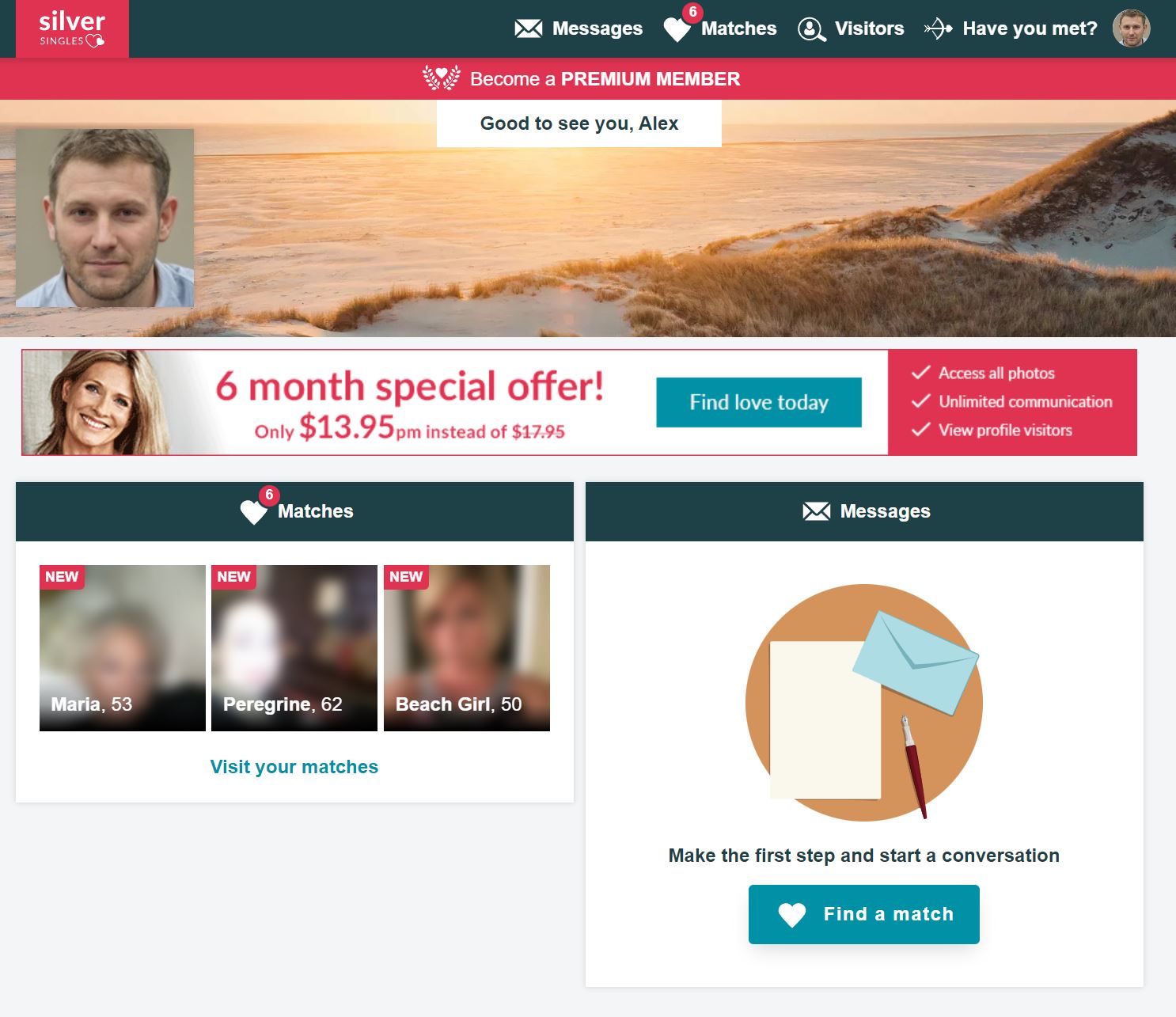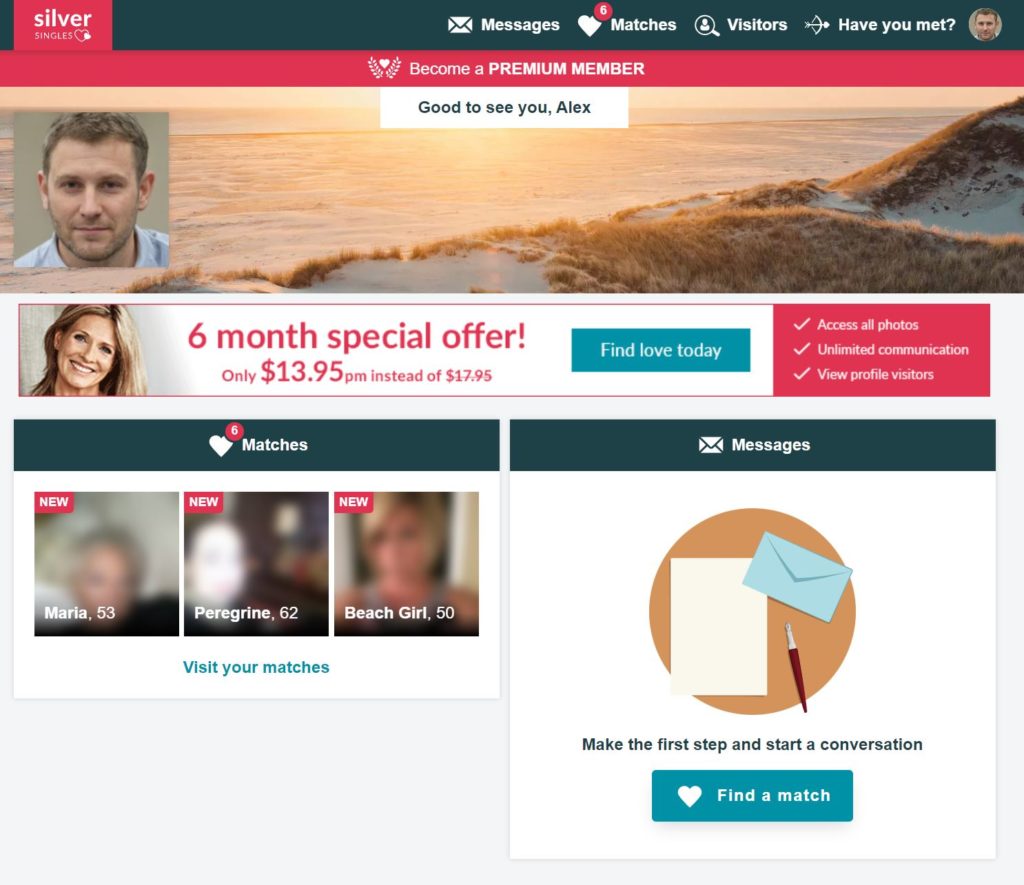 The SilverSingles website is extremely easy to use. You can register and test SilverSingles for free. They call it Basic membership. You can take the time to complete the entire personality test for free.
At the end of the registration a subscription will be proposed but it will be possible to pass it to use SilverSingles for free. With this free trial, you can:
Free profile creation
Personality test
See matches and search singles
Send likes and smiles
Singles suggestions (have you met?)
After the personality test and the creation of the profile, you can access the SilverSingles homepage. On this page you will find the matches you are invited to visit. You will also be able to see your messages if you have received any and your visitors if you have any.
To customize the search, click on the Matches tab and a number of filters will be proposed. Then set your dating preferences and SilverSingles will help you find that special someone.
With the free version, you can try their compatibility tool to find compatible singles over 50 who live near you.
Learn more about SilverSingles Free Trial.
SilverSingles Premium Membership, mandatory?
You will quickly realize that the free version of SilverSingles has its limits. The first and most limiting point is that the photos are blurred. And the second point is of course that you will not be able to send messages.
This is quite normal, SilverSingles assumes the fact that it is a paid dating service. If you are attracted by the free version of SilverSingles, with for example many quality singles to contact near you, then a Premium subscription is worth considering.
After trying Silver Singles for free, below the features offered by the Premium subscription.
View personnaity profile
Matchmaking results
Read receipts for messages
Chat with singles
See all profile visitors
View all member photos
Use the mobile app
Unlimited communication
With this Premium membership, you will be able to live the whole SilverSingles experience and finally contact and meet singles.
So the answer to the question is yes. If you want to meet and chat with other members, you'll need to take out a subscription – there are no exceptions.
SilverSingles Costs
As you can imagine, a premium subscription means a premium price!
SilverSingles offers several premium subscription rates: a light, a classic and a comfort. They are available with a 3, 6 and 12 month commitment. This means that if you take a 6 month subscription, you will have to pay for the 6 months in one go.
The SilverSingles cost are:
3 months : $22.95/month
6 months : $13.95/month
12 months : $11.95/month
The 6-months subscription offers a pretty good deal especially if you are seeking a longtime membership.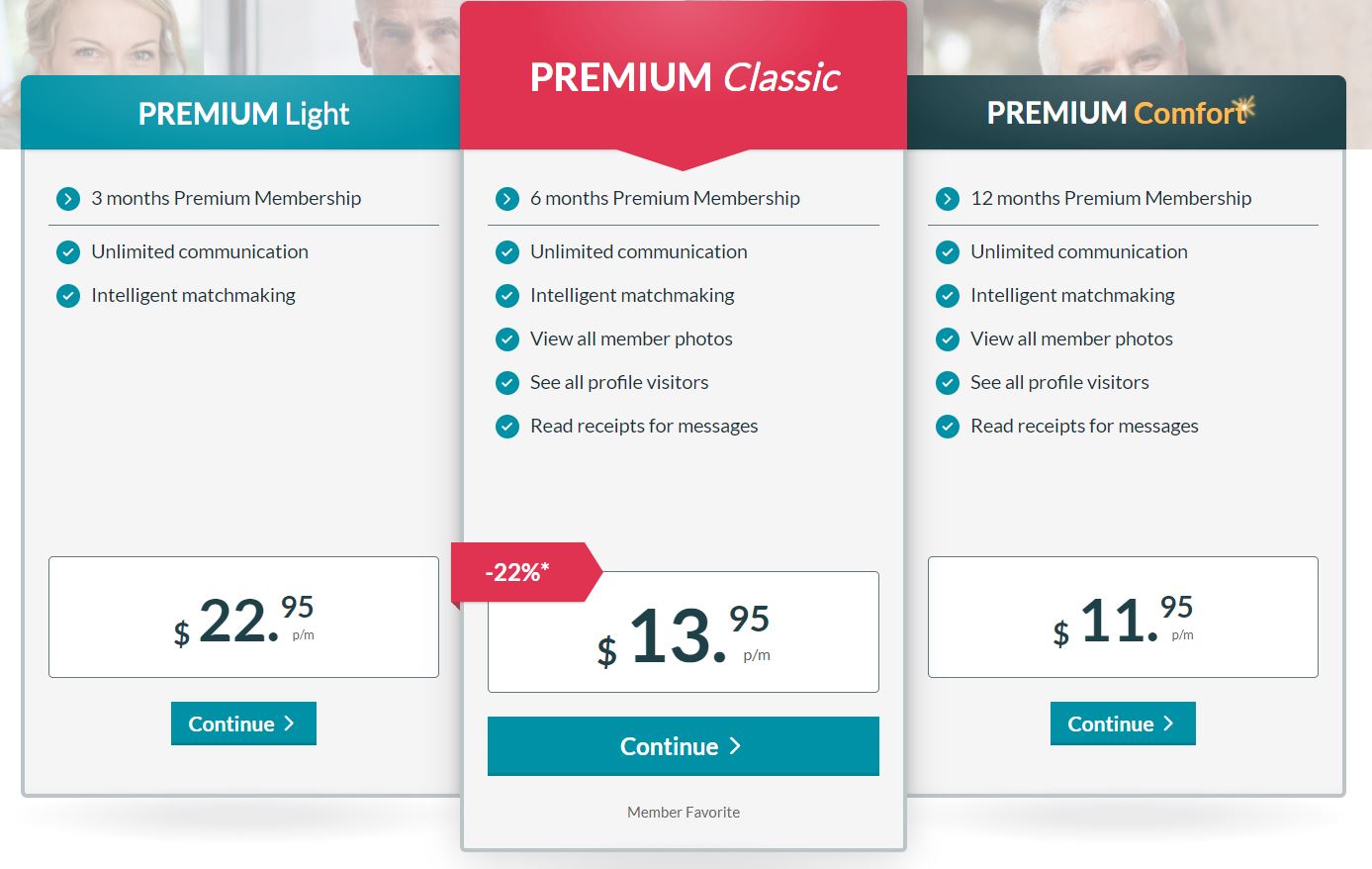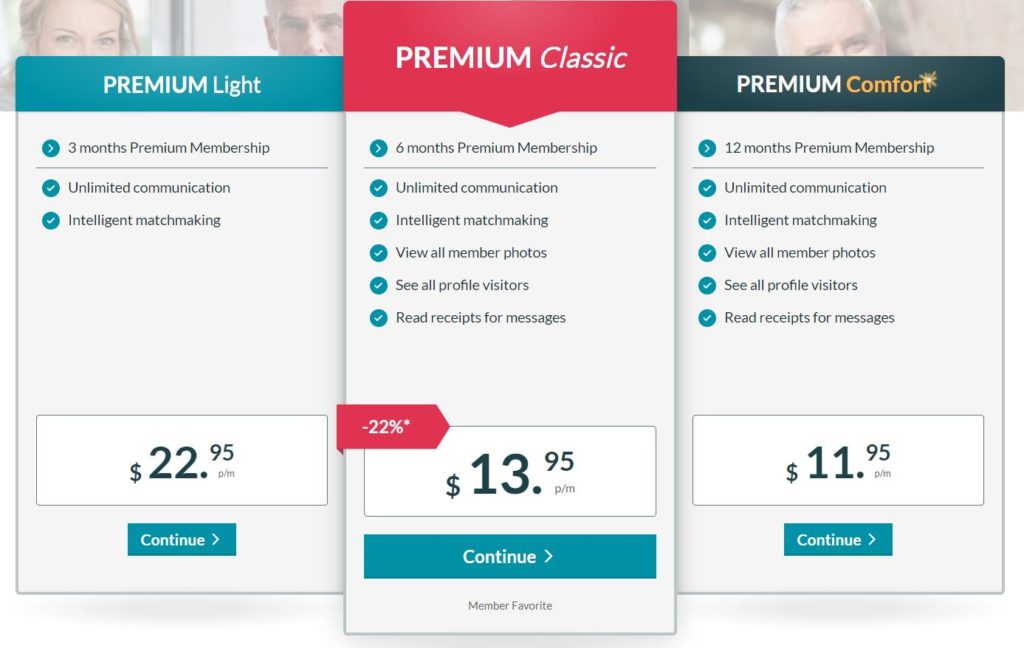 Compared to other dating services either for seniors or with personality test, SilverSingles offers interesting prices.
Note that subscription prices may vary depending on your profile: age, gender, but also depending on current promotions.
If you don't have a promotion on the price of the SilverSingles subscription, it may be interesting to wait a few days or weeks for the site to offer you a promotion by email or the next time you connect to their interface.
Learn more about Silver Singles costs.
SilverSingles App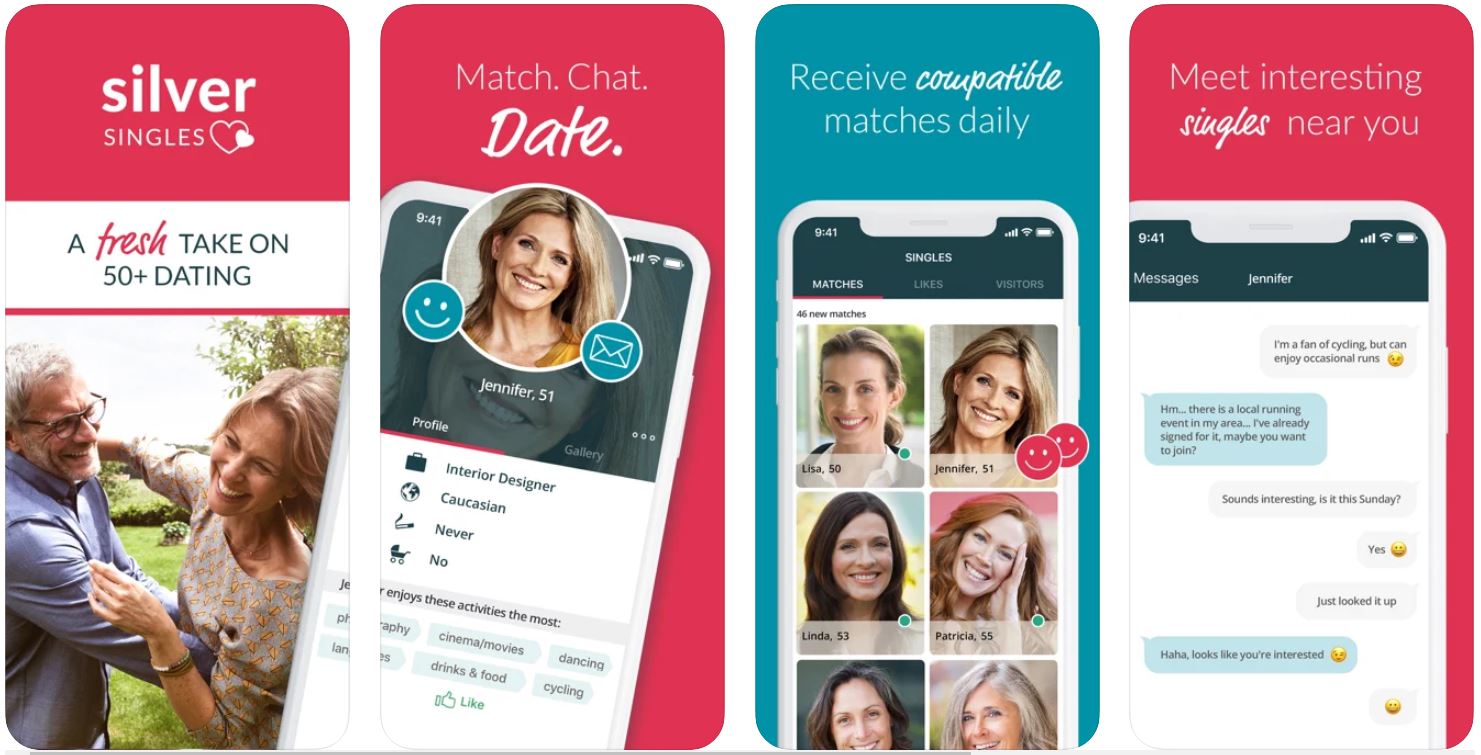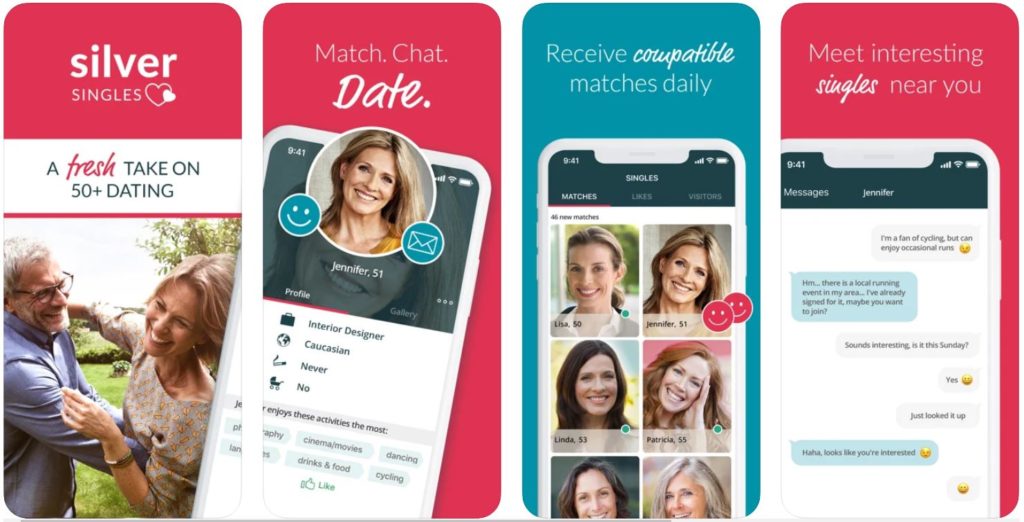 For the most connected of you, always glued to your smartphone, the SilverSingles application may interest you.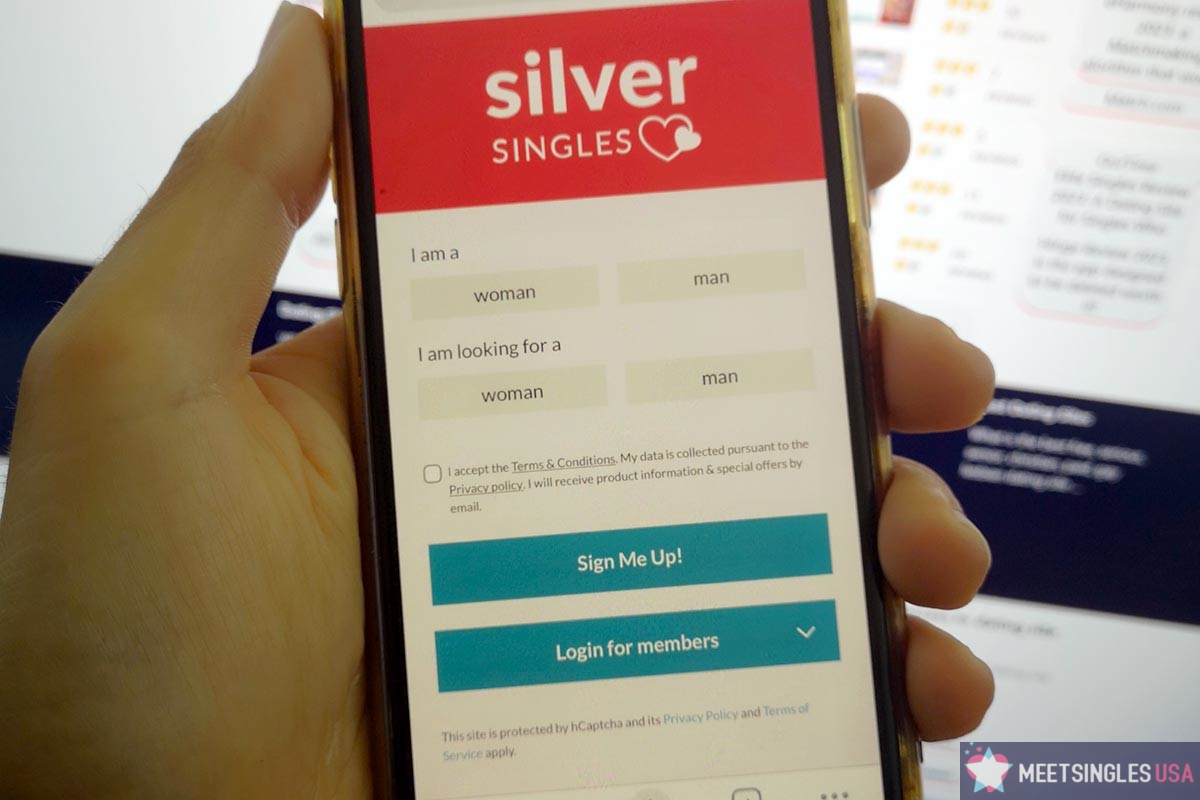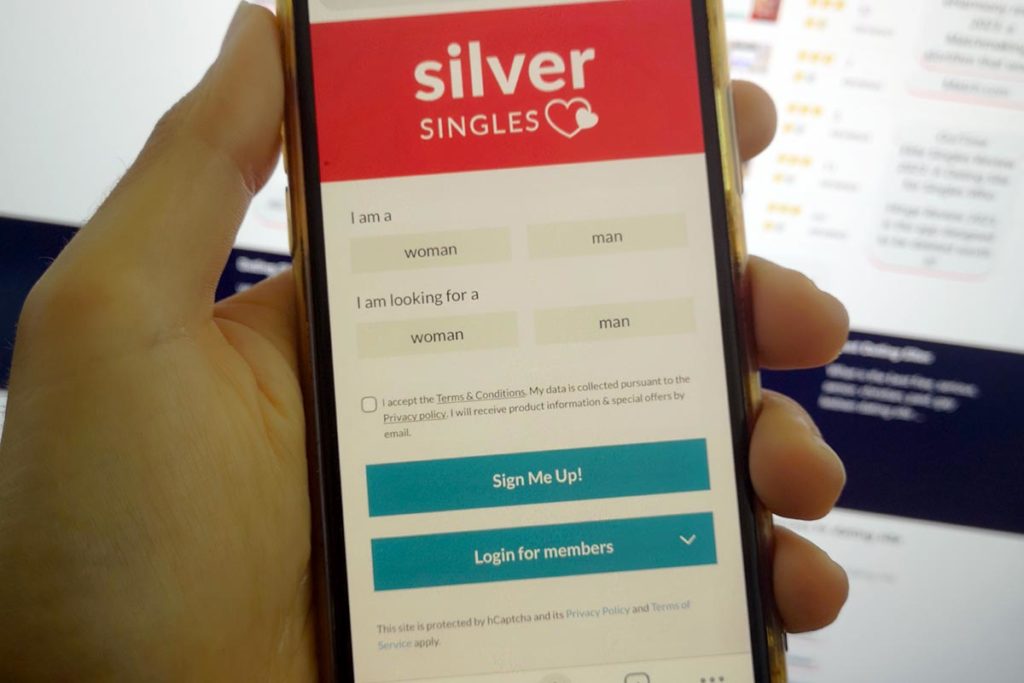 It's perfectly possible to use the application with the same account as the dating site. It is exactly the same features as the dating site but on your smartphone. You can even connect to the website without using the application, as it is mobile-compatible.
There are a few advantages to using the SilverSingles app: you receive notifications of visits and messages in real time, you can be reactive and respond immediately to a message received, you can also search and view profiles from anywhere.
You can create an account directly on the app or use the same account as on the dating site.
Our experience
You know almost everything. But in the end, does it work? Is it worth it?
We created a rather complete, high-quality profile and in less than a week we had several visits to our profile and, most importantly, 4 smiles, which are the equivalent of likes.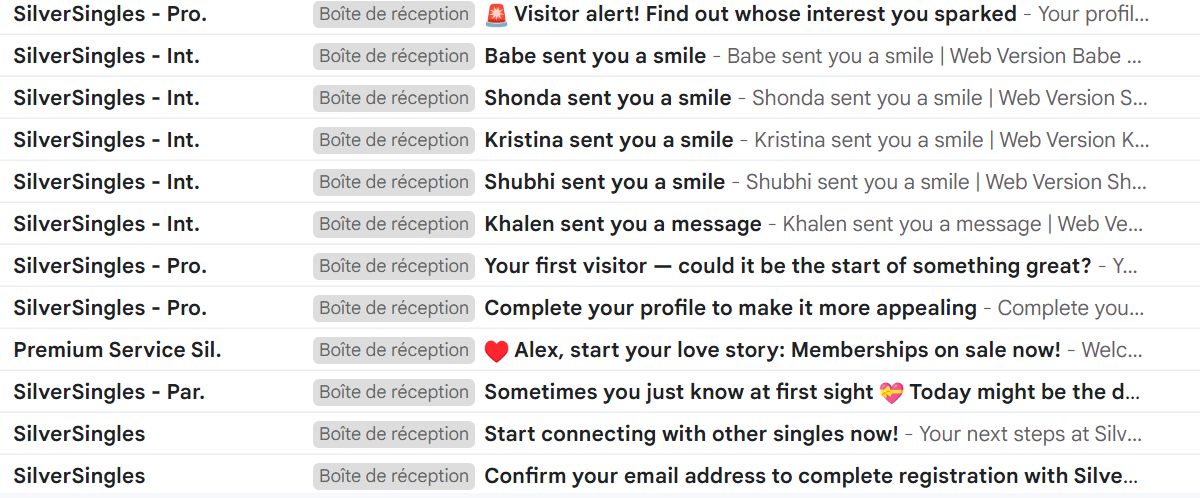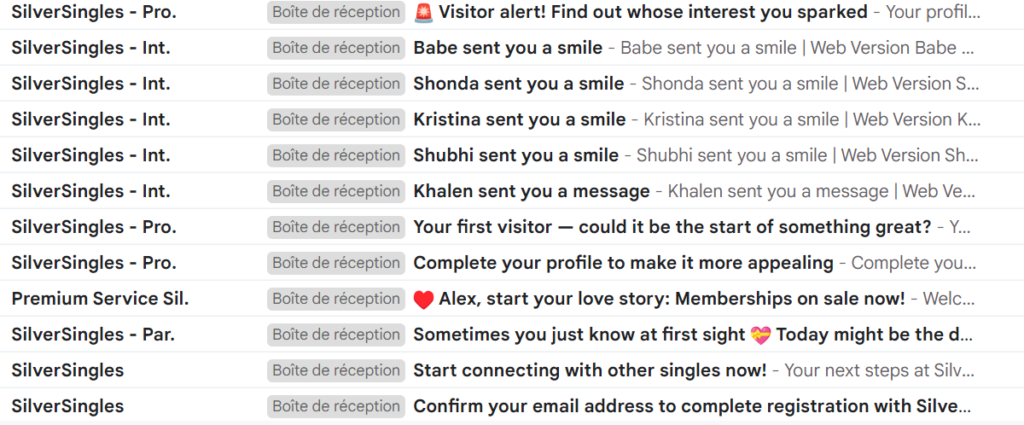 That's potentially 4 singles who like our profile and are just waiting to be contacted.
So yes, SilverSingles works. The difference is that, unlike Tinder, where you get a dozen likes a day, SilverSingles focuses on quality rather than quantity. If you have 4 singles liking your profile in 1 week, they're all compatible thanks to the personality test and therefore 4 potential soulmates.
The rest of the story is up to you!
Registration

Interface

Profile quality

Popularity

Features

Subscription price
Verdict
Is SilverSingles the best dating site for people over 50? Is it worth the money?
SilverSingles is a compromise between the dating site OurTime wich is a over 50 dating site and Elite Singles wich is a matchmaking dating site.
SilverSingles is for singles over 50 who want an affinity dating site. The subscription price is higher than the average for dating sites to ensure quality members and service.
You can test OurTime first and supplement with SilverSingles. Both offer free registration.
More reviews in comments bellow.
Comments Rating
( reviews)
Pros
✅ Reserved for people over 50 years old
✅ Good profiles of singles over 50
✅ Powerful personality test and compatibility algorithm
✅ Attractive subscription price
Cons
❌ Fewer members than on other more popular platforms
❌ Minimum subscription 3 months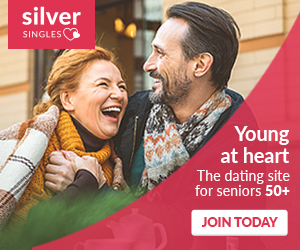 SilverSingles FAQ
Does SilverSingles have fake profiles?
Like many dating sites, there are sometimes fake profiles on SilverSingles. As this is a serious dating site, the profiles are deleted over time. nevertheless, it can happan that you find sompe profils with fake photos or descriptions. However, there are fewer fake profiles on Silver Singles than on free dating sites.
Does SilverSingles have a free trial?
Like most online dating services. SilverSingles offers to register and try its site for free. Most of the features are free except for a few. So there is no 100% free trial, but it is possible to try the site without paying.
What is better SilverSingles or eHarmony?
SilverSingles and eHarmony are two different sites although they have one thing in common: the personality test. On SilverSingles you will only have singles over 50 years old while on eharmony you will have singles from 25 to 60 years old. SilverSingles is better than eharmony if you are over 50. If you are just 50 years old, eharmony may be worth considering because of the larger membership.
Why are the pictures blurred on SilverSingles?
The photos are blurred on SilverSingles because you are using the free version of the site. The platform deliberately blurs the photos so that you take a premium subscription. With this subscription the photos will not be blurred anymore.
Can you browse silversingles for free?
Yes, as with most dating services, you can browse SilverSingles members' profiles for free. You just won't see their picture and you won't be able to contact them.
What is better SilverSingles or OurTime?
OurTime and SilverSingles are both dating sites for seniors. The major difference between the two is that SilverSingles offers a personality test with a compatibility algorithm while ourtime does not. OurTime also has more members than SilverSingles. It's up to you to choose between quality and quantity of members.
SilverSingles alternatives
Appears in guides:
About the author