Christian Cafe
By Alexandre (admin), last updated on May 21, 2023
You believe in God and faith is important in your daily life and for your relationship? ChristianCafe is a leading online Christian dating Site that specializes in connecting Christian singles from across the globe (United States, Canada, the UK, Australia, South Africa, New Zealand, across Europe). The dating service has been matching Christian singles since 1999 – and, it's Christian-owned. So, it's Christians matching Christians.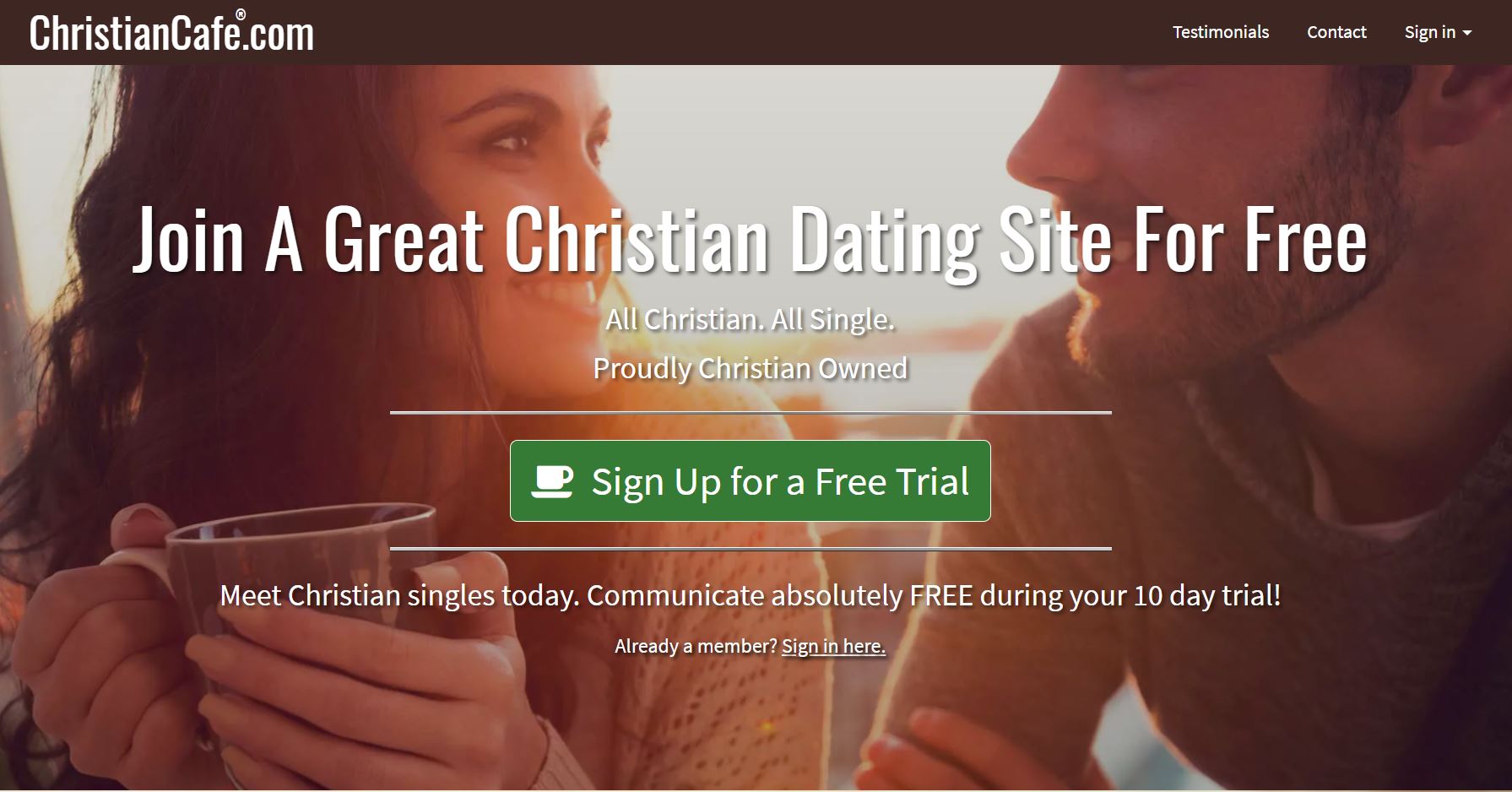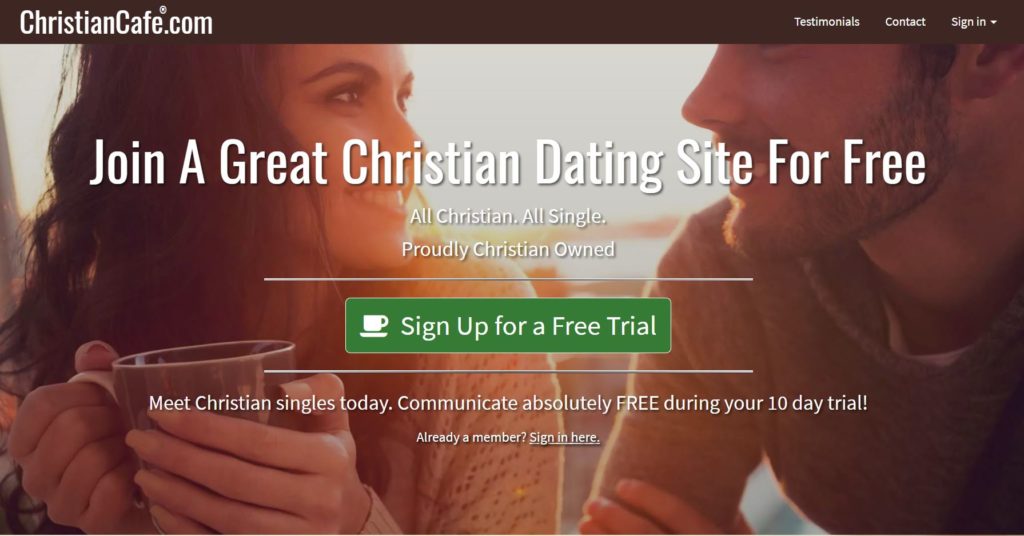 Overview
Registration on Christian Café is fast and free. You fill in a nickname, an email, your city, your gender and your birthday. You will then receive an email with an auto-generated password.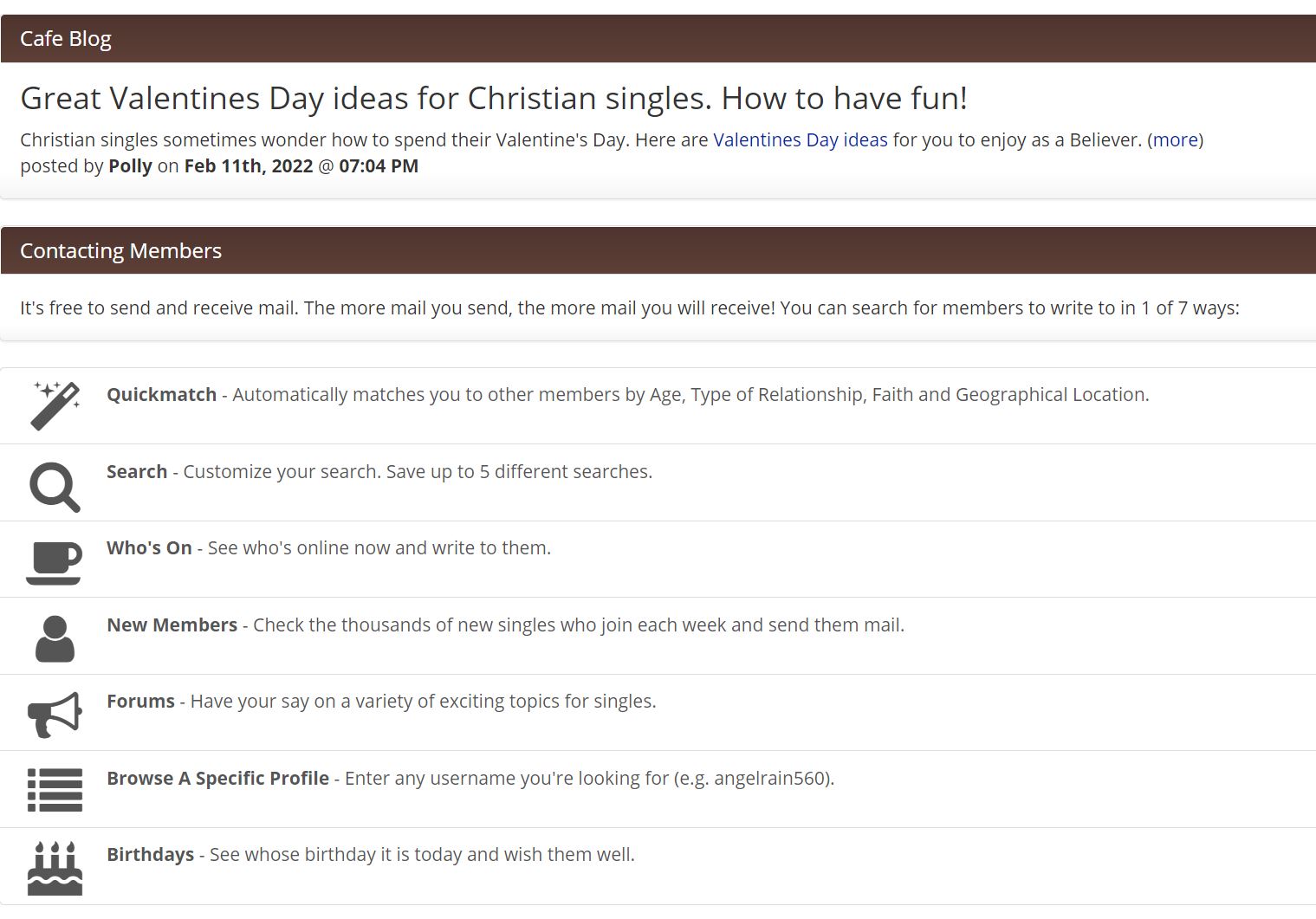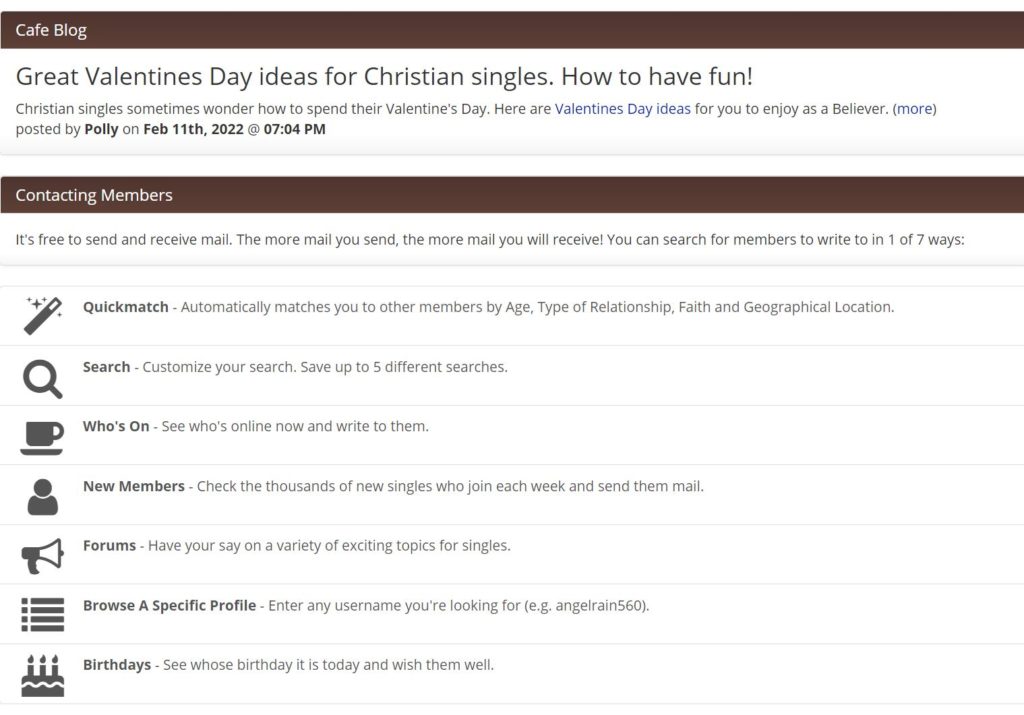 At your first connection, several information will be requested: appearance, times, children, studies, lifestyle… All of these allow you to find profiles of people who share similar convictions as yourself. Once this is done, you will have direct access to the main features of the site: member search, profile consultation, mailbox, etc. The Christian Café team looks at the profiles of all members to ensure a good quality.
You will quickly find on this site serious singles, of all ages, and for whom the Christian religion is important. The good thing is that with the free trial period, you will be able to contact many singles as soon as you register. You will be able to view profile ads, photos and maybe exchange your first messages.
Free features
When you sign up for Christian Café, you get a free 7-day trial. It allows you to use all the features of the site except for a few like sending personal information (email, phone, ..) and there is a limit of 50 messages per day.
When the free trial is over, you will only have access to the free features :
change your profile
search engine for singles
view profiles
Christian Cafe Membership Pricing
A subscription allows you to send up to 75 messages per day and to communicate personal information such as your email and phone.
How much Christian Cafe cost?
1 month : $39.97 / month
3 month : $19.99 / month (total $59.97)
6 month : $14.99 / month (total $89.97)
12 month : $9.16 / month (total $109.97)
You can paid Christian Cafe Membershop with Credit Card, Paypal, Check, Moneygram or Western Union.
Learn more about Christian Cafe Membership Costs.
App
Christian Cafe is also available on your phone. Apps for Android and iPhone iOS smartphones are available in the appstore and play store.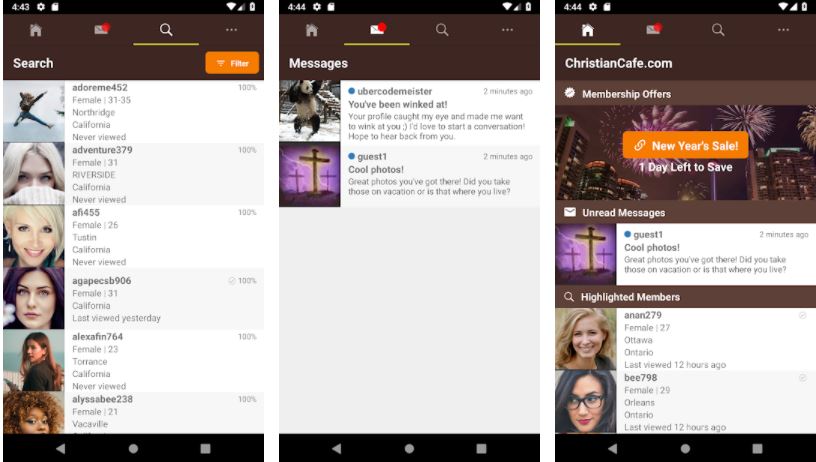 The application allows you to access the main features of the site: mailbox, search engine and editing your profile. A small plus for the application, it allows you to see who are the singles nearby.
The interface is very simplistic (feels like it was made 10 years ago) and offers just what is needed in term of features. This can be a hindrance for some users (bugs are regularly reported) but it does the job.
Christian Cafe Free Trial
Want to try Christian Café? Take advantage of our 7-day free trial offer. It can also be transformed into 10 free days (7+3) if you enter 3 photos in your profile.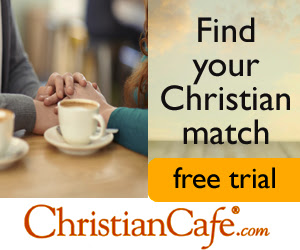 Quick Review
Faith and values are important for you in relationship? We have tested many dating services and Christian Cafe is a good surprise and it works. You could find your happiness on this dating site.
👍Pros : Registration is easy and fast, the members are of good quality with complete profiles, there is a 7 days free trial and the subscription price is not very high.
👎Cons : There are not many faults to find with this dating service. Maybe the interface is a bit old (both on the website and on the application) and the fact that there are more members in some states: Illinois, Virginia, Tennessee, Georgia, Florida, Texas, Colorado…
Least give the free trial at Christian Café a try. If you find that you love it, awesome. If it's not for you, there are plenty of other great Christian dating sites you can try.
Readmore: our Christian Café Review
You can leave your opinion or ask a question about Christian Café in comment bellow.
About the author
3 reviews from Christian Cafe members
From newest to oldest
Christian Cafe
dan

opinion -

November 10, 2022

at 8:44 am

I have been comparing the two sites Christian Mingle and Christian Café for a long time. Well, Christian Mingle probably has the advantage of being a nicer site, with more members, a better application, etc…. but there are also many members who don't have a subscription and don't answer you. Besides, the free trial of Christian Mingle does not allow to communicate with singles. While Christian Café, whose interface is less well done, has perhaps also a little less singles but the profiles are of quality with a lot of information and the free trial allows to contact singles. Both sites are certainly very good, but I have a small preference for the "smaller" Christian Café.

Rob

opinion -

May 5, 2022

at 9:15 am

I have had a lot of experience with dating sites, including the most famous ones. For a long time I didn't want to register on Christian Café because I found the site too "old" in terms of interface and features. Finally I gave it a chance and I am not disappointed. Although the interface on the computer as well as on the application could use a little paint, it is easy to use. The trial offer allows you to try all the features without restriction and there are some really interesting members. So in the end, a good surprise, Christian Café deserves to be more known.

Alexander

opinion -

April 5, 2022

at 8:13 am

In my opinion a very good dating site to find love with christian singles. Real profiles, affordable subscription, available customer service.
Participate by rating Christian Cafe dating site
In addition to leaving a comment below, you can rate the dating site (provided you have tested Christian Cafem) by giving it stars. Optional if you haven't tested the site.
Give your opinon about Christian Cafe