Over 60 senior dating sites
By Alexandre (admin), last updated on January 12, 2023
You are single, you are over 60 years old, and you want to meet people for maybe just friendship or more to find a new partner and why not love ?
The more the years go by, the more difficult it is to meet new people in everyday life. The social circle is always the same and does not give the opportunity to meet new people.
That's why online dating services are particularly suitable for people over 60 years old to get out of loneliness.
Which over 60 Senior dating site choose? Thanks to our expert in dating services, we have selected the best ones for people over 60.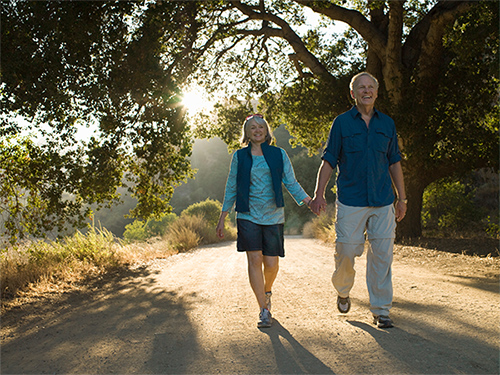 The 5 best dating sites for people over 60
Below we are going to offer you the best dating sites and apps for people over 60. They are all good and all have specificities: high-end, Christian, friends… So you can choose the one that best fits your expectations, thanks to the information we provided. Dont worry, they are all easy to use!
1. Silver Singles
SilverSingles service specializes in high-end dating for singles over 50. You will find in this platform many quality members.
The reason for this quality is that SilverSingles imposes a personality test at the time of registration in order to have a very complete profile and to be able to propose you compatible members. Another important point is that SilverSingles' subscription fee, which is a little higher than other dating platforms, allows you to have only really serious and committed singles.
Registration with SilverSingles is free, as is the personality test and the member search. However, you will need to take out a subscription if you want to have a conversation with other members of the site.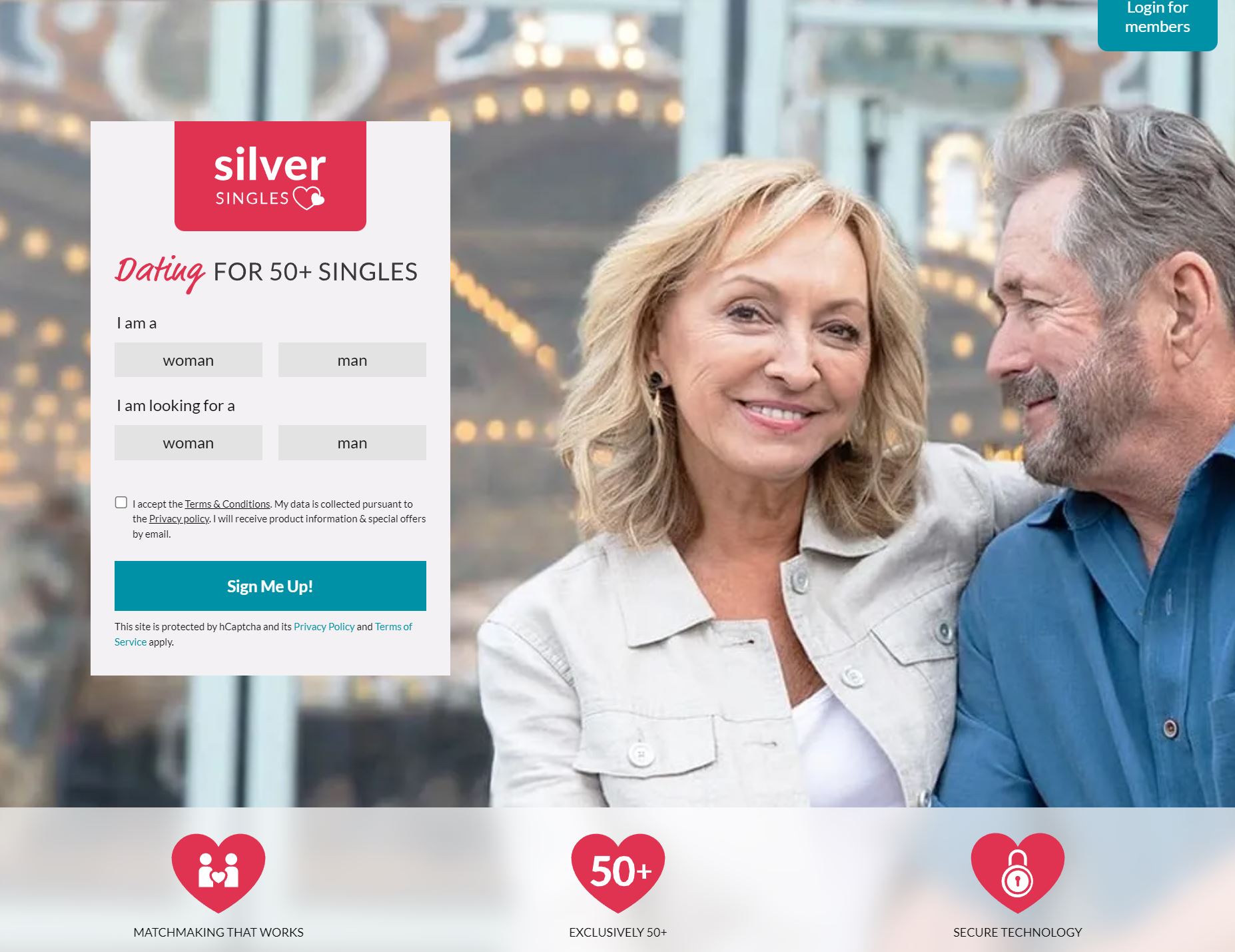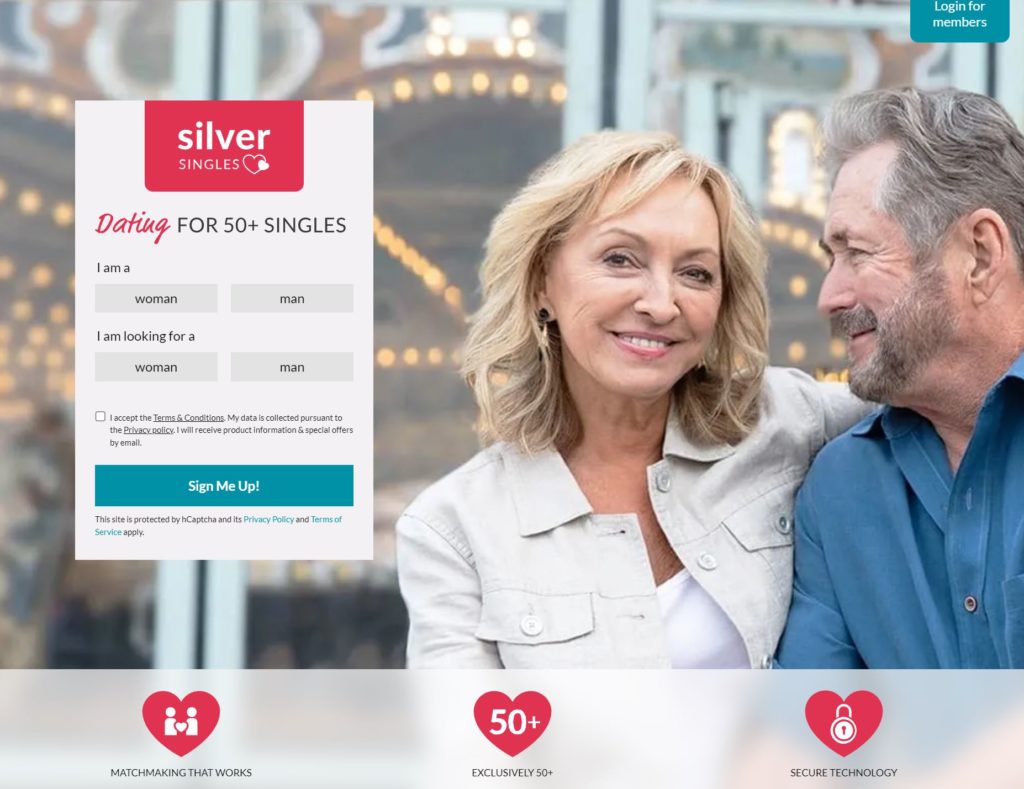 2. OurTime
How can we not talk about the inevitable OurTime since it is one of the first dating services for people over 50. Available in the US, Canada and the UK, it is the most mainstream dating service for the over 50s.
OurTime offers a huge pool of single members over 50 who are looking for a serious relationship. While it is not innovative in its features, it is the most affordable subscription rate.
Joining OurTime is free, as is finding members. You can chat with premium members for free. To have a conversation with other members you will have to buy a subscription.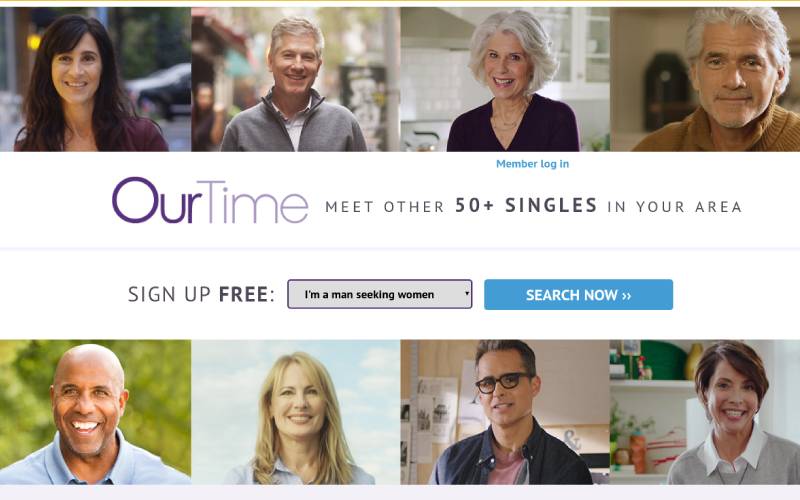 Attention, the design between the UK version and the North American version of the site is different, but it is the same platform.
3. Eharmony Senior
Eharmony is the leader in serious dating in English-speaking countries. It offers at registration an advanced personality test that allows to propose you compatible members using an algorithm developed by the dating platform.
Eharmony is clearly a premium dating service and, even if it is not dedicated to the over 50s, it has a large number of senior members. All you have to do in the search filters is to set the parameters to have only profiles over 50 years old to get the profiles you want.
Even if it is not dedicated to seniors it is clearly a site that we recommend if you are looking for a serious partner. Registration is free, you will have to take a subscription to chat with other members.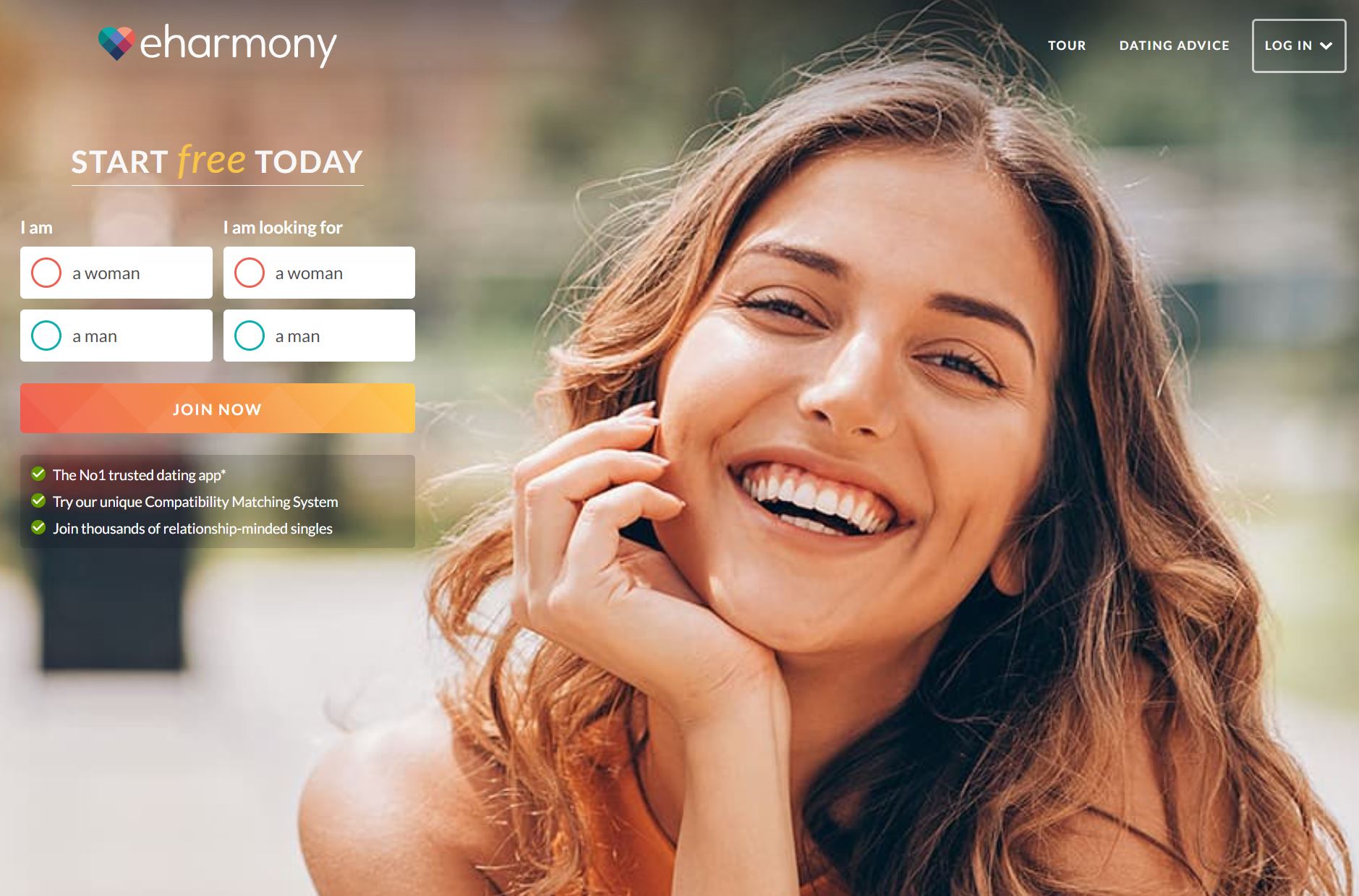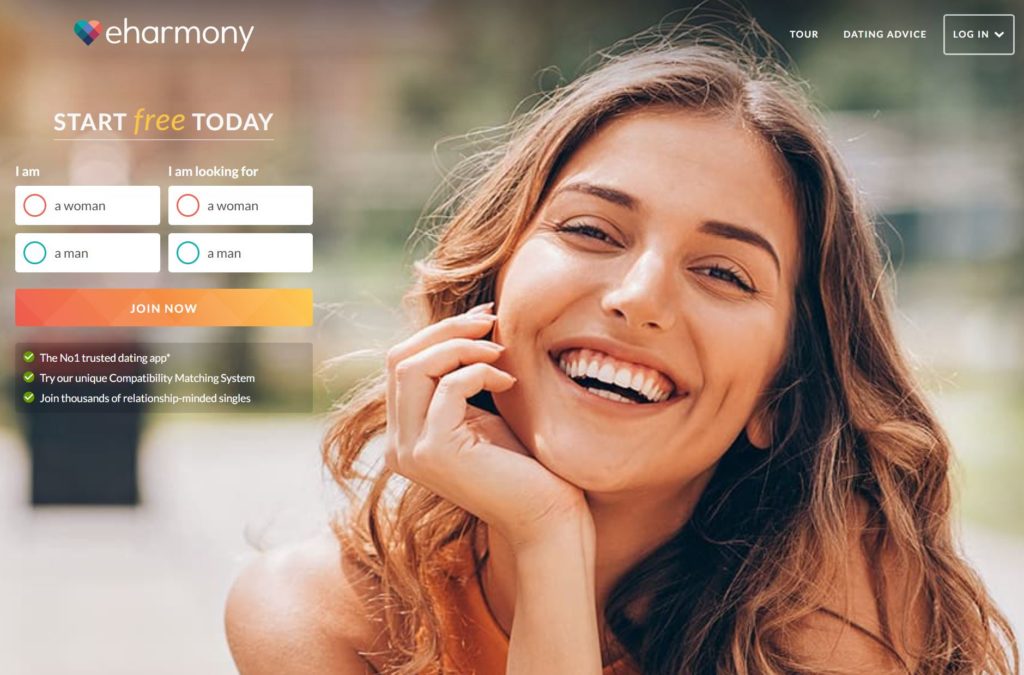 4. Christian Mingle
If you are a Christian and for you religion is important in your relationship then you should definitely turn to a Christian dating site like Christian Mingle.
Christian Mingle is the leading English-speaking dating site for Christians. On this site you will find singles of all ages who are practicing Christians. You can also specify the denomination: Orthodox, etc.
We have tested and there are many members over 50 years old on this platform. You just have to specify in the search parameters the minimum age you are looking for and Christian Mingle will show you only the profiles of people over 50 years old near your home.
Registration to Christian Mingle is free as well as the search for members. You will need to purchase a membership to chat with other singles.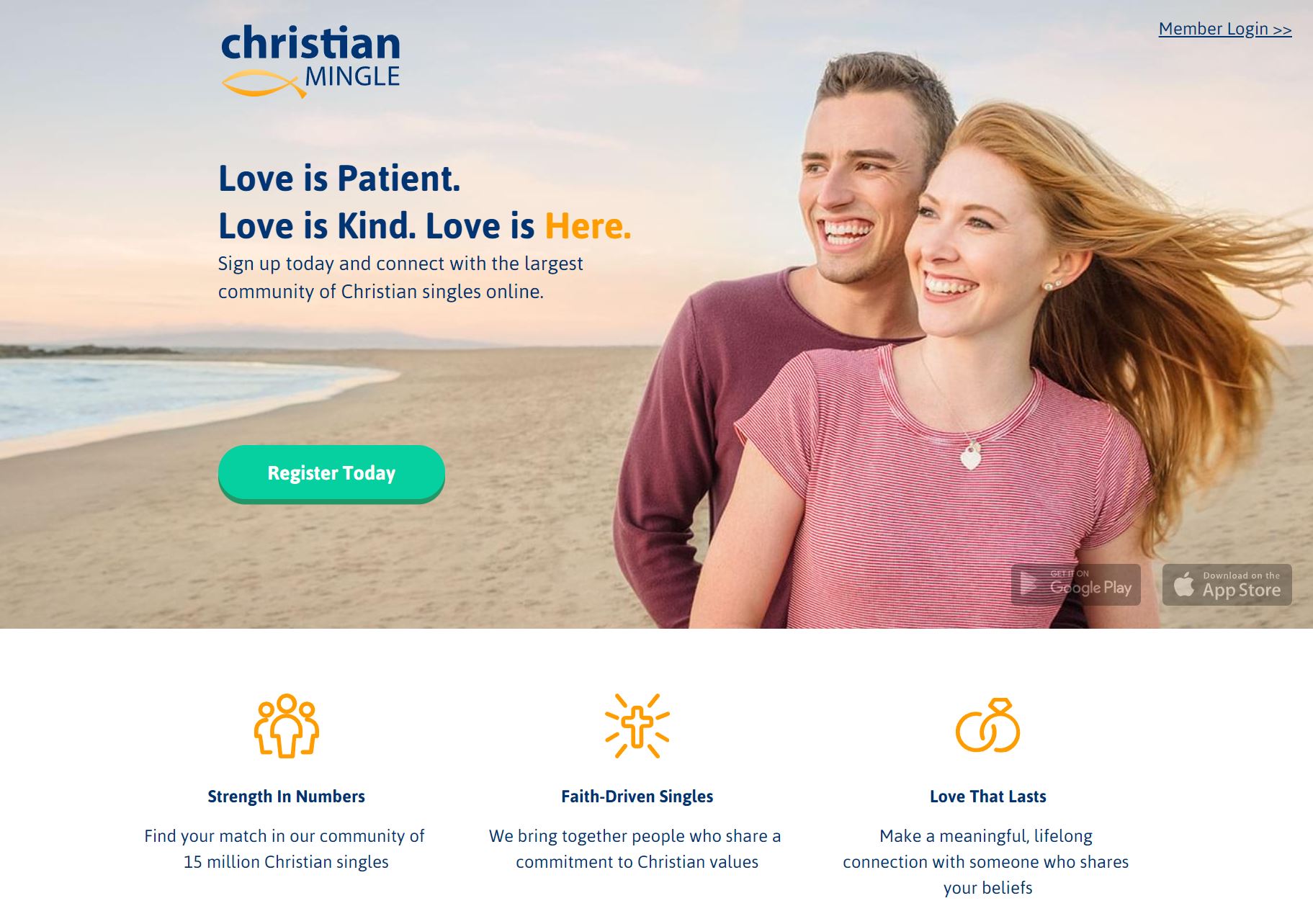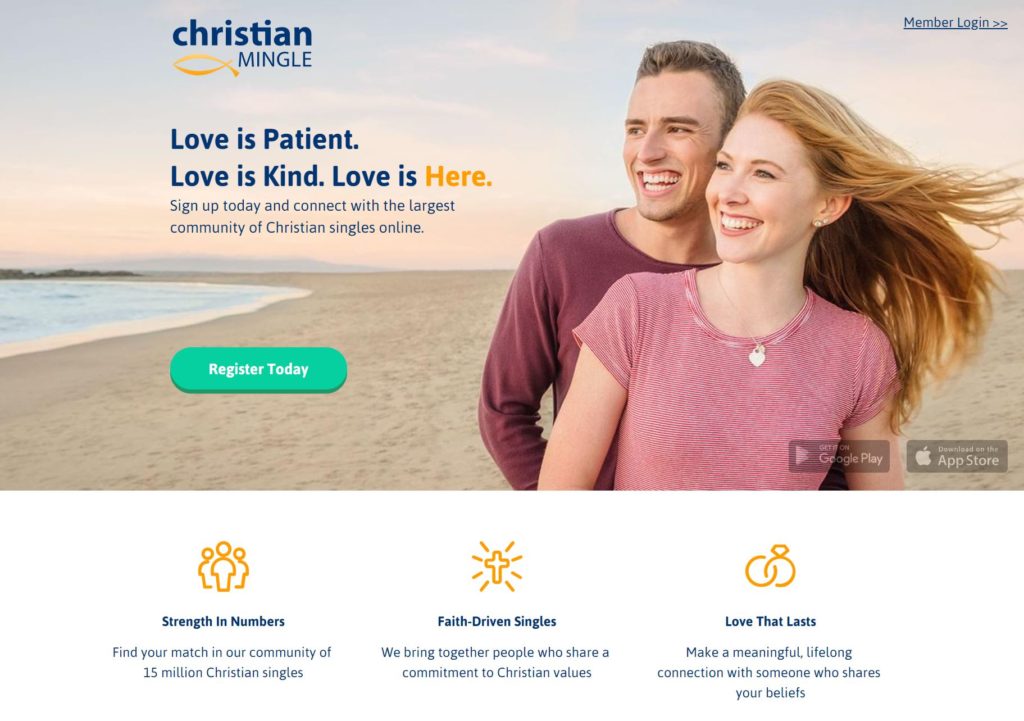 5. Senior friends date
If you are not at all looking for a new partner and love but rather friendship to get out of loneliness, then you can try Senior Friends Date.
It is the only dating service for friendships for people over 50. If the interface is a bit outdated, it has the merit of offering many members and being free thanks to the display of advertising.
As usual with 100% free dating services, we recommend you to be wary because it is on these platforms that there are the most fake profiles (even if it is not the case for all of them) and therefore the risk of scam.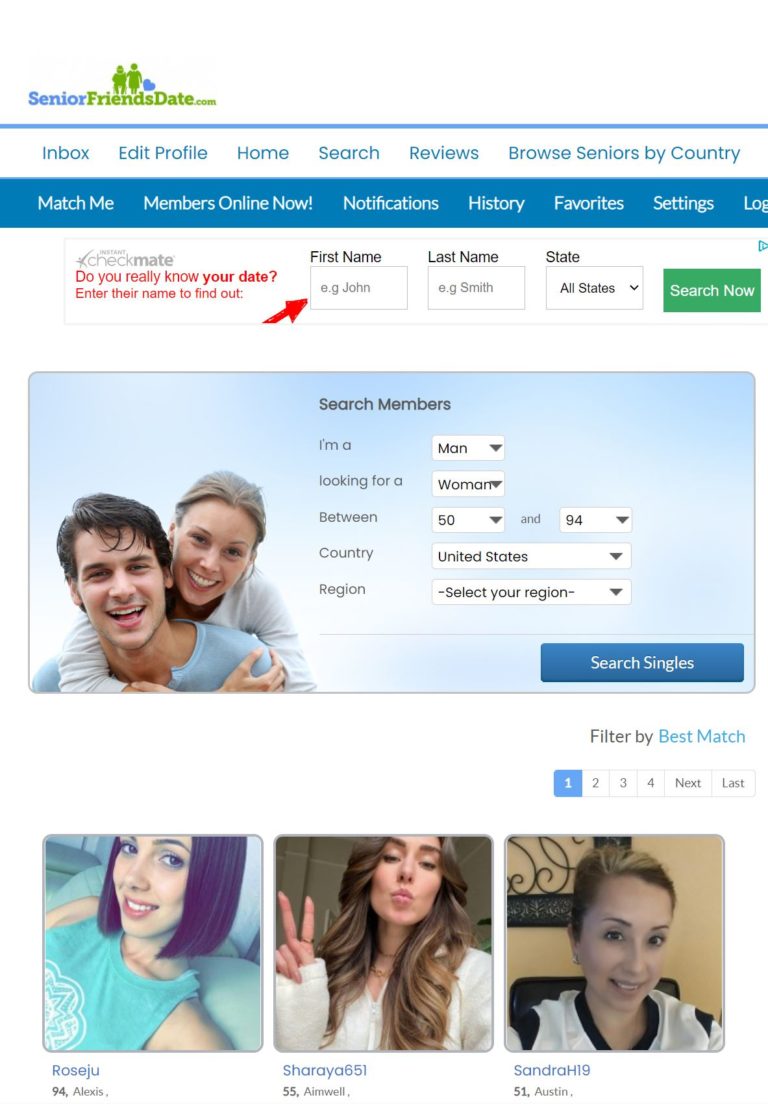 What is the best free dating sites for over 60 seniors?
There are some free sites for over 60+ which are free but we do not recommend them, specially for seniors : there are many scammers on them.
Tips for successful dating over 60
The tips we will give you below are valid for all dating services.
To succeed in dating on these platforms you need: good photos, a good ad and a complete profile.
post good photos: if dating services ask for at least one photo, we recommend putting at least 3. Try to put photos that show you off. No photos in the dark, in the back, too close, too far…
how to make a good ad: if you are not inspired start by saying who you are, what drives your life, why you signed up on this dating service. Then express what you are looking for in your future partner (with realistic expectations of course).
have a complete profile: dating services will usually ask you to share your hobbies, a sport you play or watch on TV, readers, favorite movies, diet, in short, try to tell as much as possible about yourself in order to maximize your chances of appearing in the site's search engine.
About the author