Best Free Christian Dating Sites & Apps 2023
By Alexandre (admin), last updated on March 16, 2023
You've read everything on our page about the best dating sites for Christian singles but what interests you most are the 100% free sites where you can date people without paying?
Free dating sites are not numerous and those for Christian singles, even less.
We're going to tell you all about free Christian dating sites and apps. Some are 100% free, others partially with paid options, and still others with free trial before subscription.
In any case, you can find singles for whom the Christian faith is important All are available in dating site and dating application.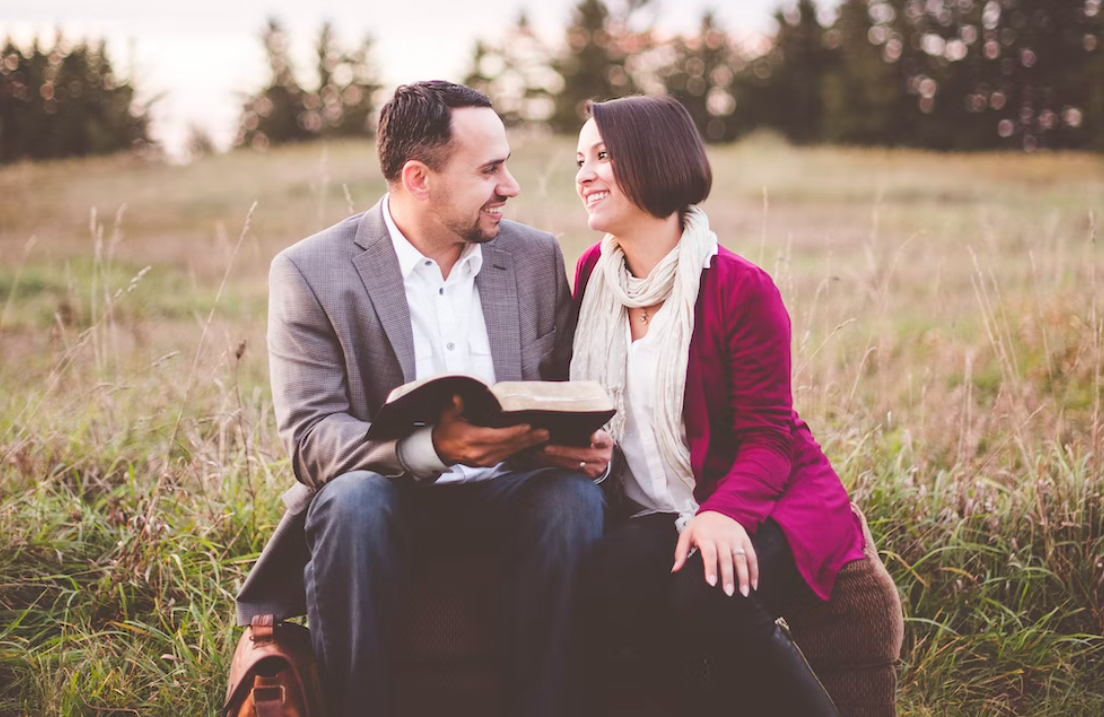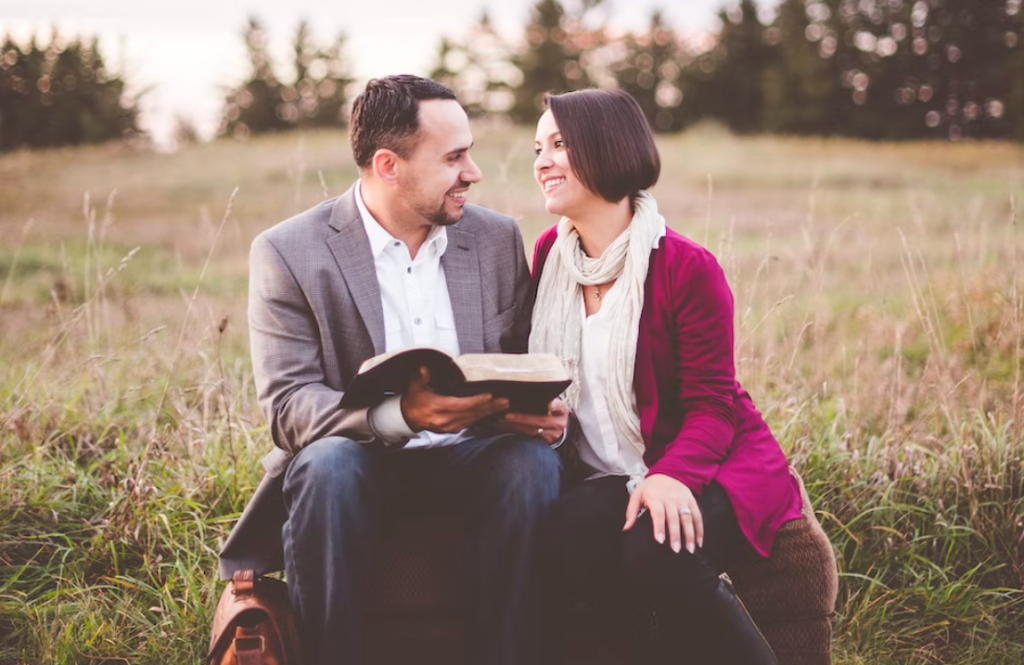 1. Christian Café
We tell you right away, Christian Café is almost 100% free.
It is a dating site for Christian singles who are looking for a real and serious relationship.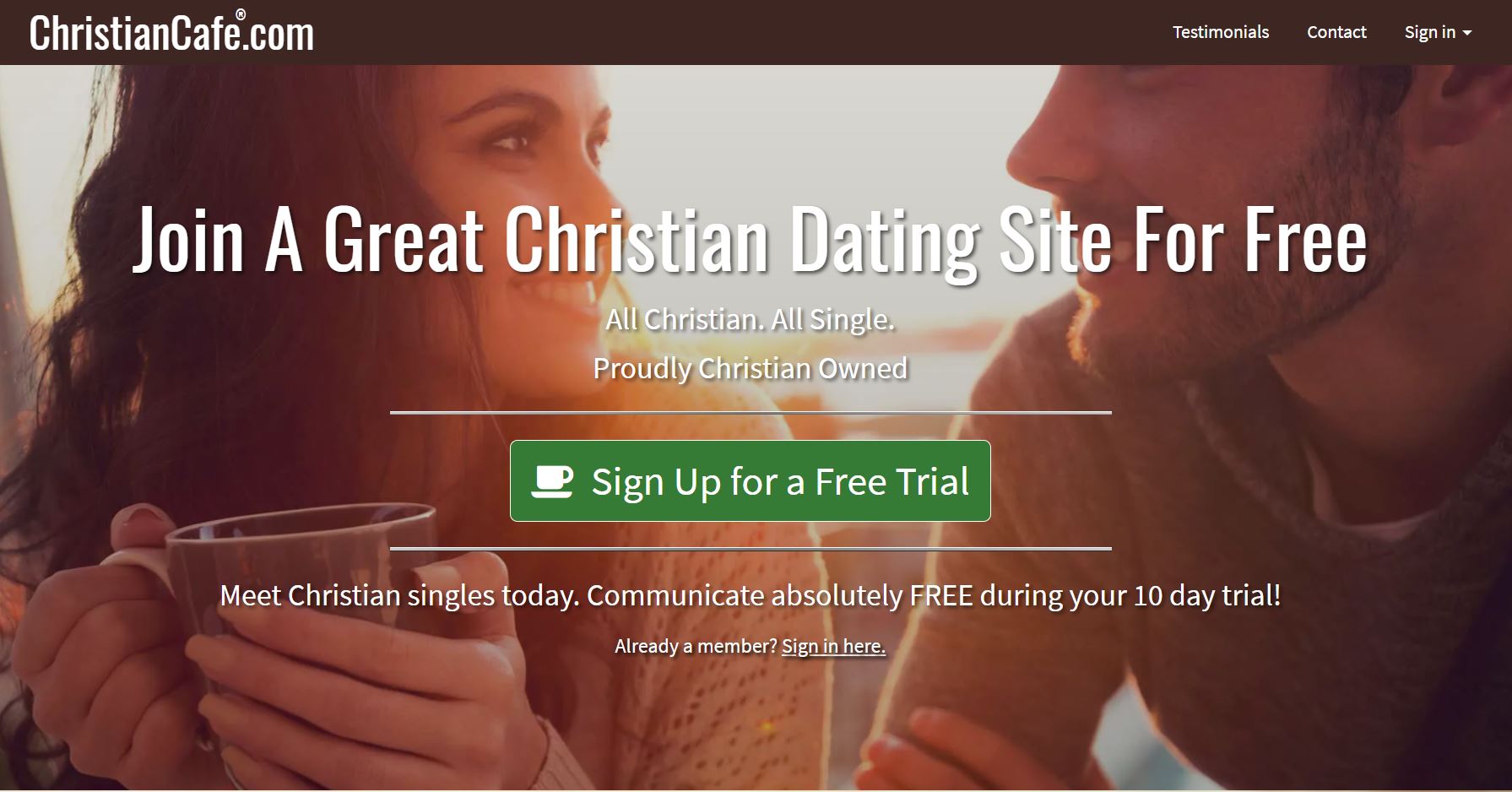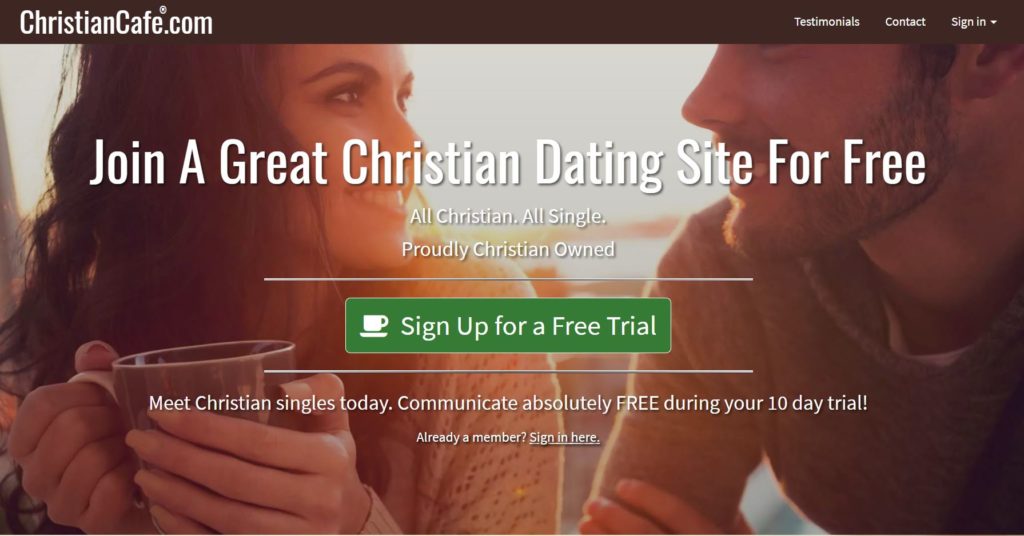 The reason it's almost 100% free is that when you sign up, you get to try out 100% of the features for 7 days, and even up to 10 days if you put more than 3 photos in your profile.
It is for us number 1 of free christian dating sites because, it has a significant number of singles including many who register every day, the profiles are very complete (when registering, a lot of personal information is requested), the moderation is very active and old inactive profiles are deleted.
The only weak point of Christian Café is perhaps its interface which is not at the level of a Christian Mingle, but it is not the same level of play because the latter is much more expensive.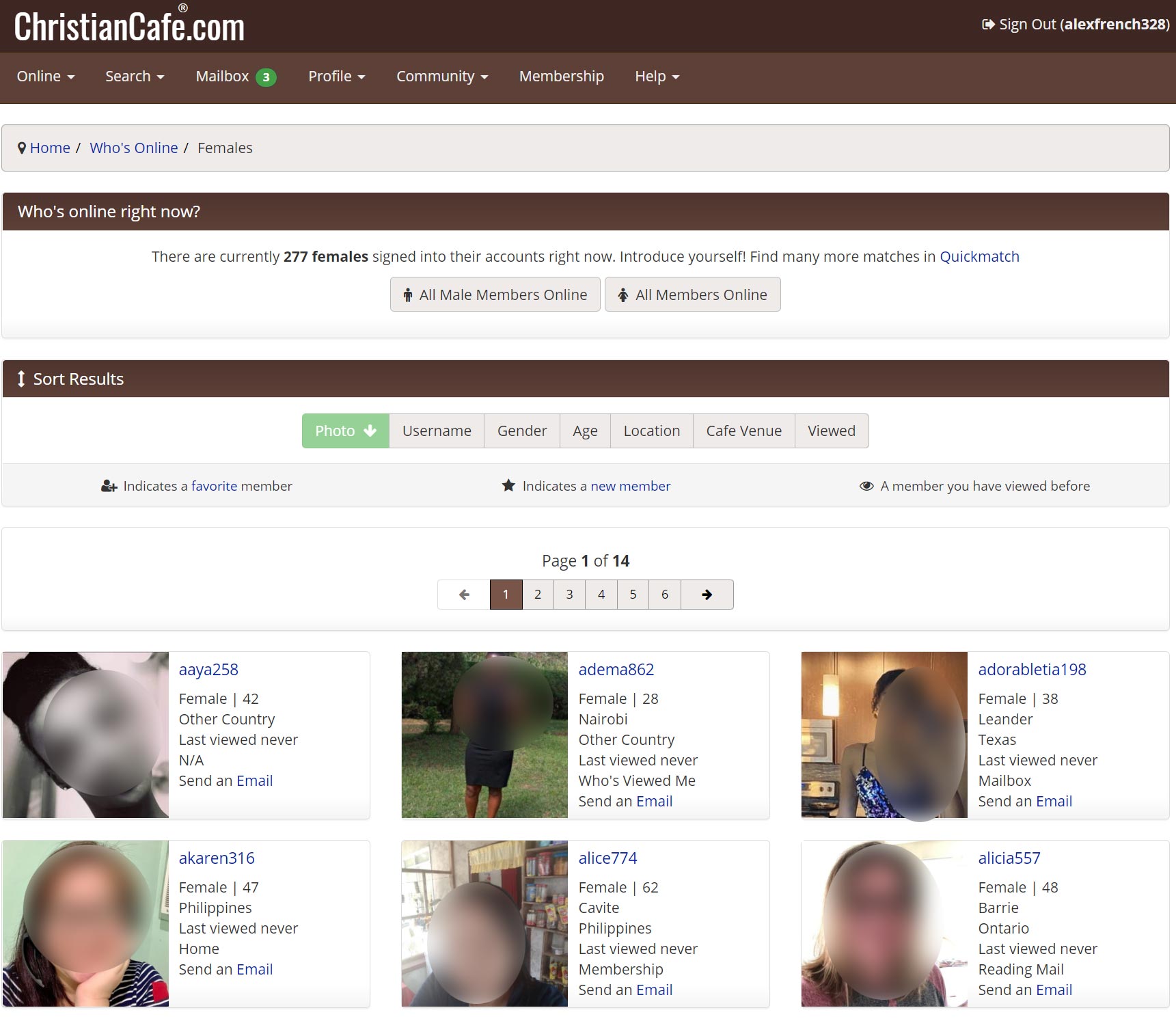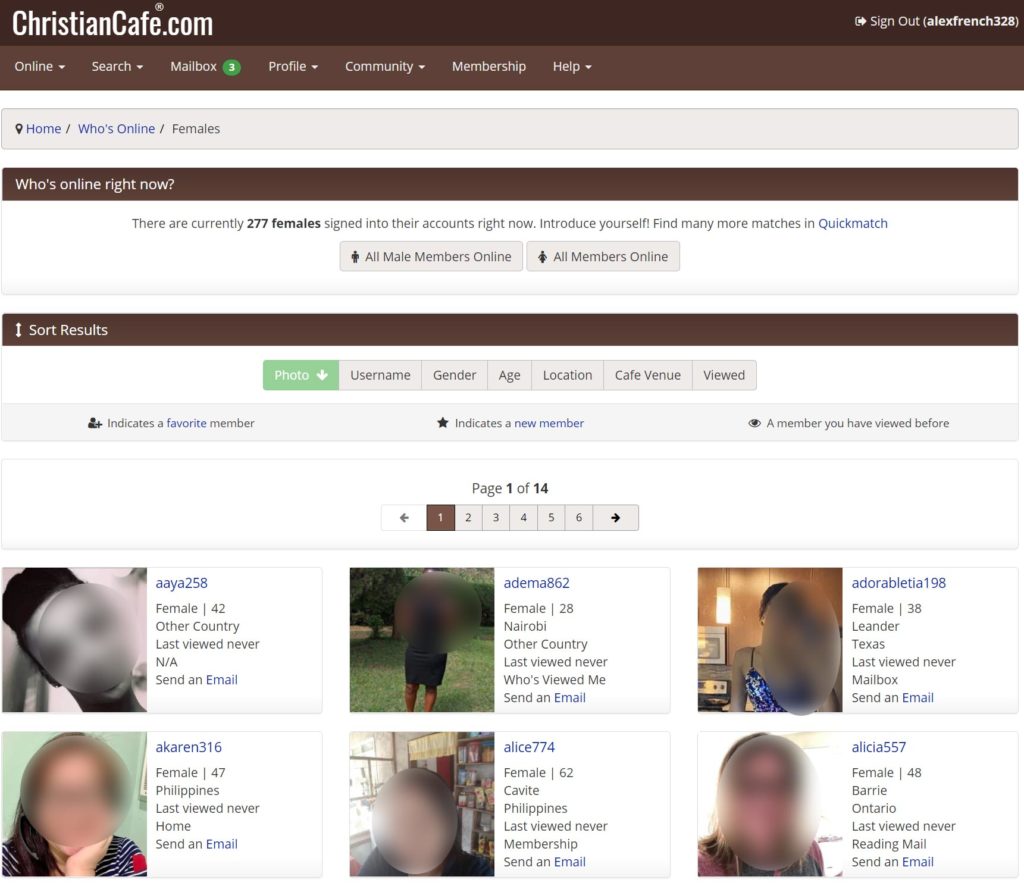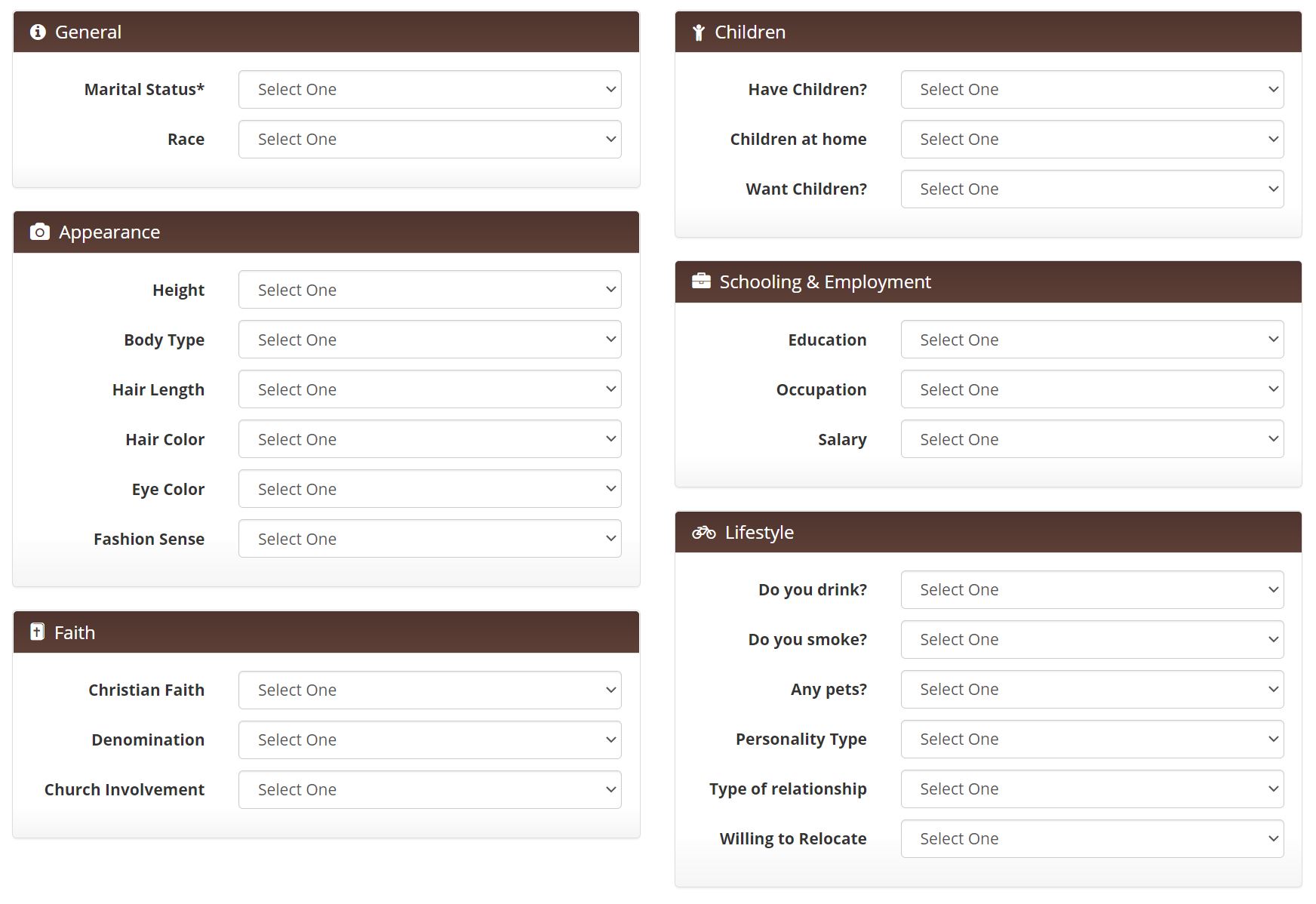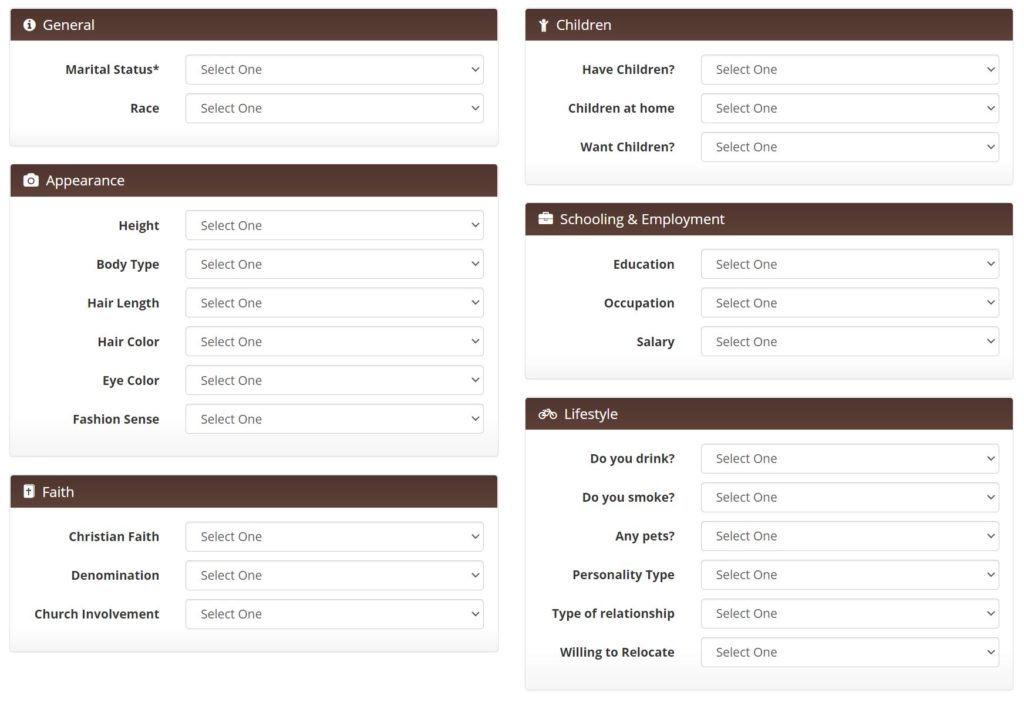 If after the 7 or 10 day trial you are not convinced, you can switch to a free account which still allows you to search and view profiles.
If you are looking for a free Christian dating site, you should try Christian Café first.
2. CDFF (Christian Dating For Free)
If you really and solely want a 100% free Christian dating site, you should try CDFF for Christian Dating For Free.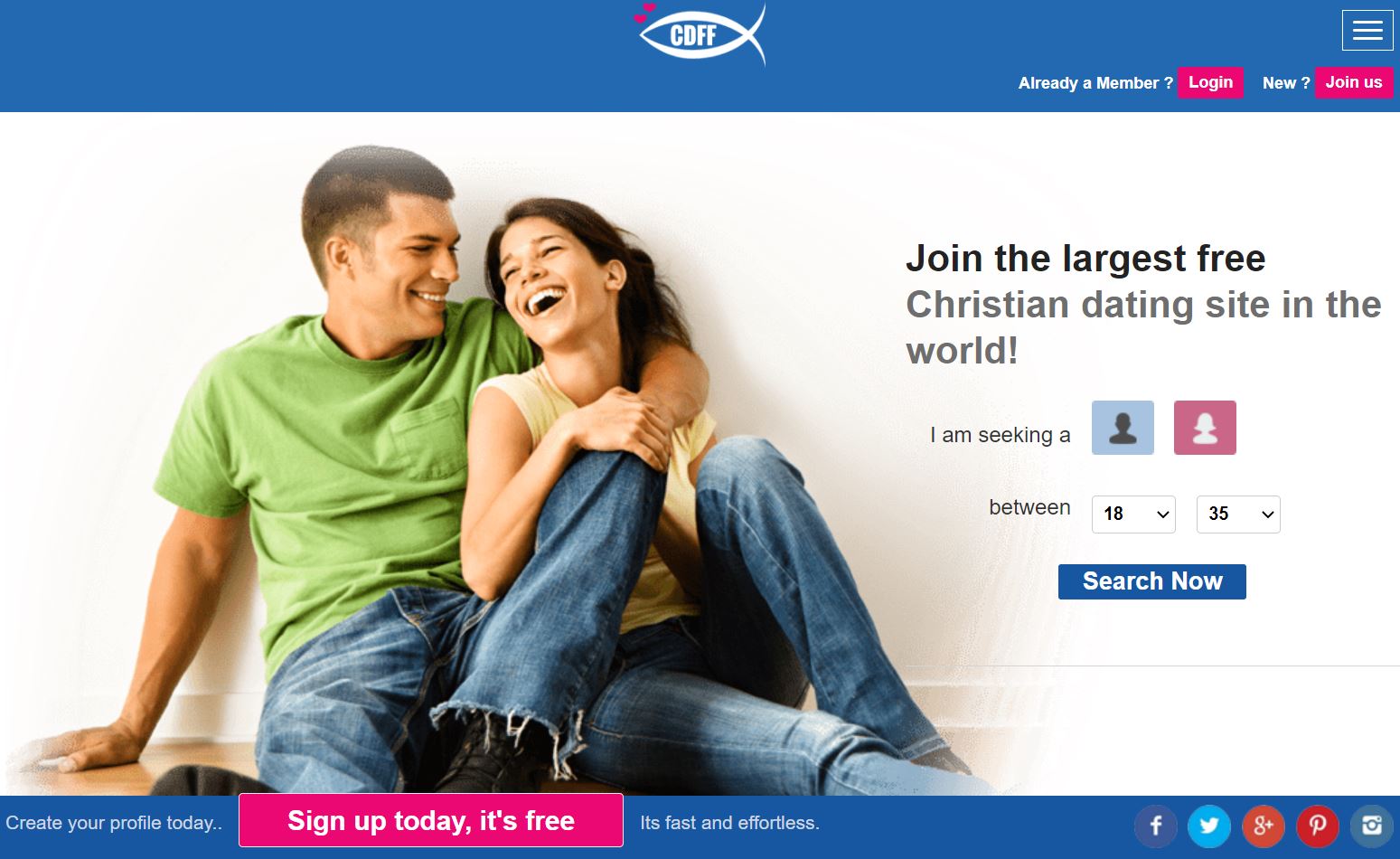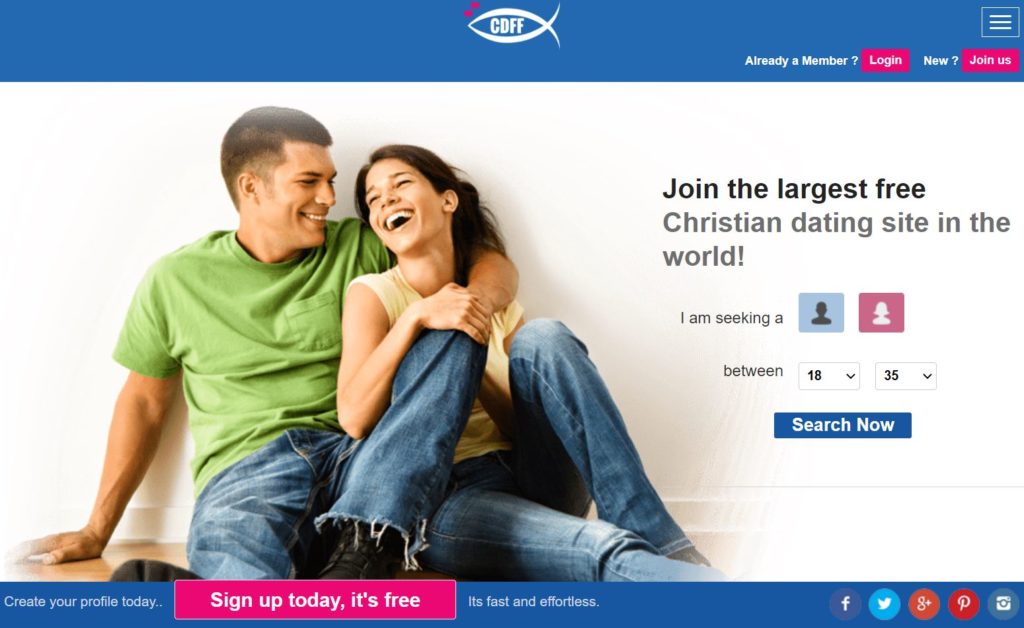 Already, this dating service allows you to view singles' profiles without registering. This is an advantage if you want to do your curious without creating an account, it is also a disadvantage because when you create your account, it will then be publicly visible.
To send a message to a member you will have to register.
When you register, you will be asked questions like the name of your church, your practice rhythm, if you want children, etc. You can of course fill in a personalized ad text but not everyone does.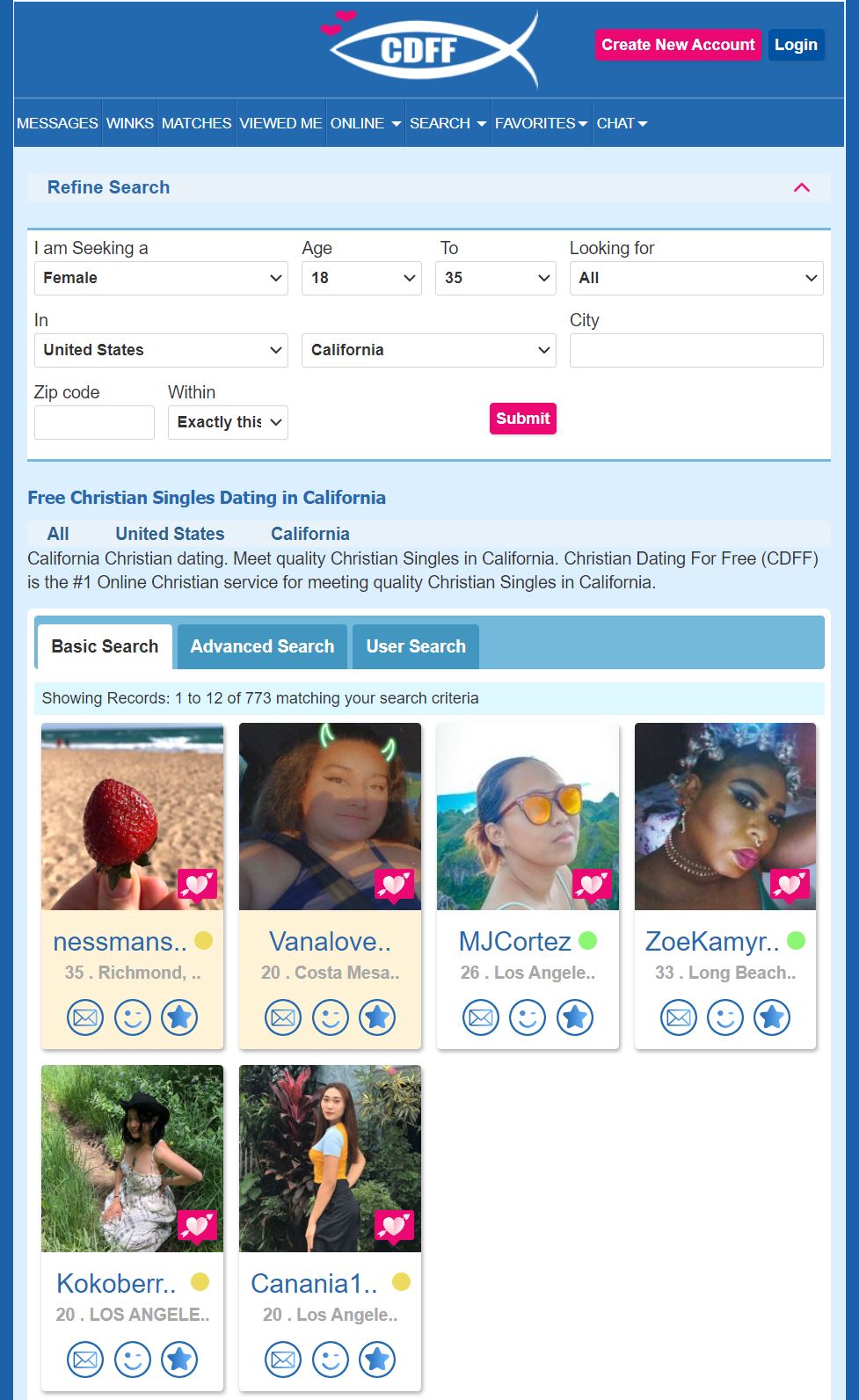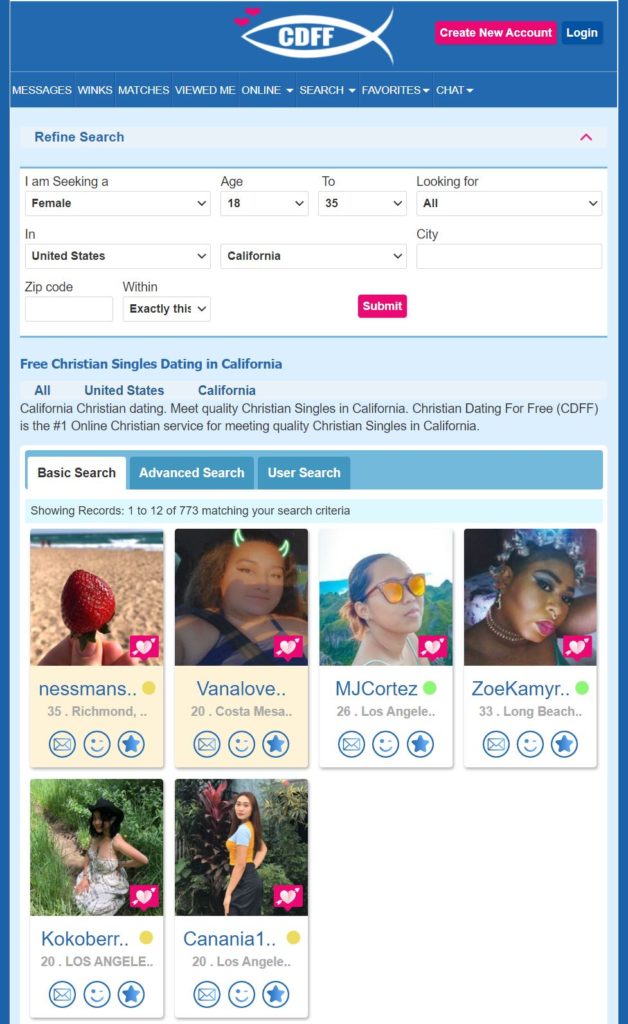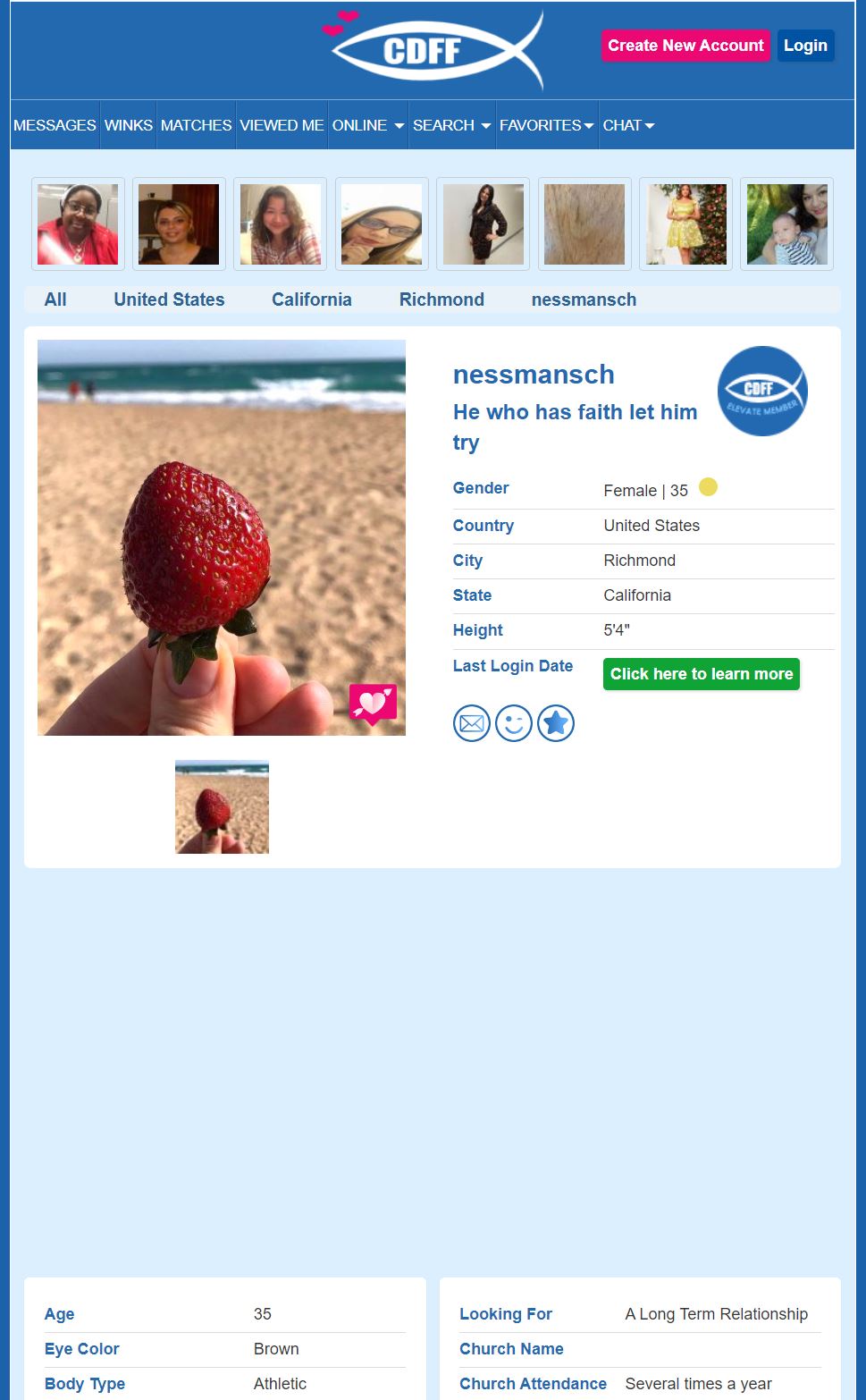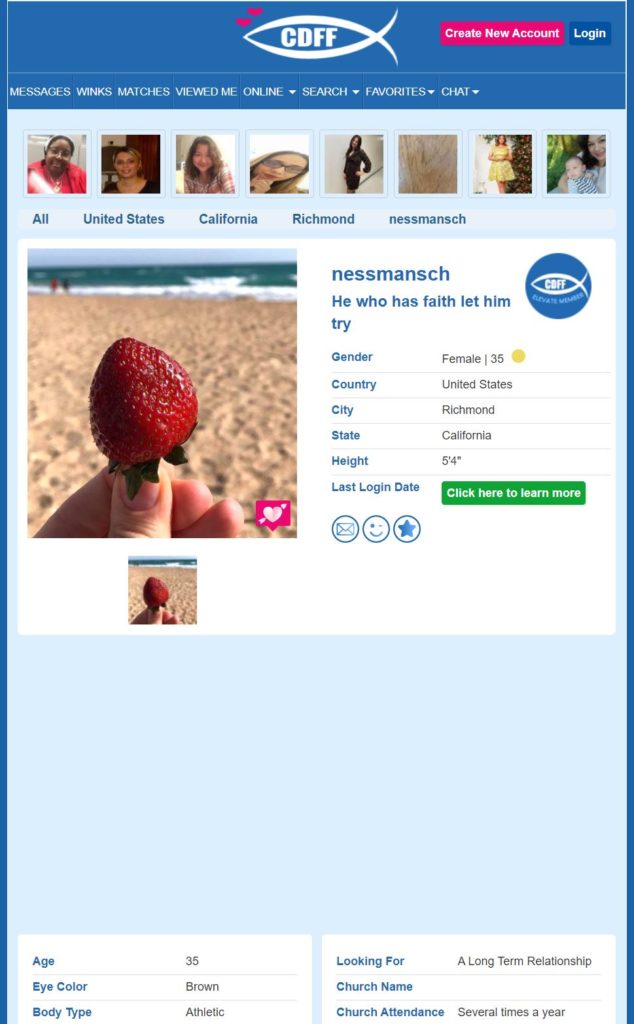 The interface is simple but effective. You can with an account send a message, send a wink or bookmark a profile.
An application exists for android and iphone and allows you to access all profiles from anywhere.
The only weak point is that, even if the number of members is important, it is still less numerous than on other dating sites. For example, the number of female members between 18 and 35 years old for California is 700. This may seem like a lot but California is big, not all profiles will please you, some will be inactive… you'll be done quickly. Another weak point, while the moderation is active, some profiles do not have a photo with the face but landscapes, flowers, fruits … it's a shame.
But try it, you never know, it's 100% free dating site!
3. Christian Mingle
Christian Mingle is probably the best dating service for Christians looking for a serious date. It is the site that offers the most members in number and quality.
When you register, it offers a personality test in order to propose you singles compatible with your interests, aspirations, etc.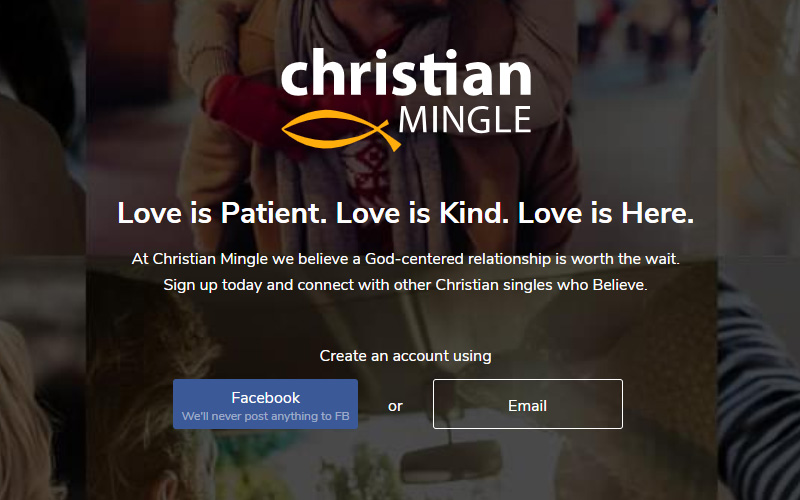 On Christian Mingle it is possible to create an account for free and to access the interface with member search and user profiles, with unblurred photos.
On the other hand the site is not 100% free since it proposes a premium subscription in order to access certain functionalities such as messaging.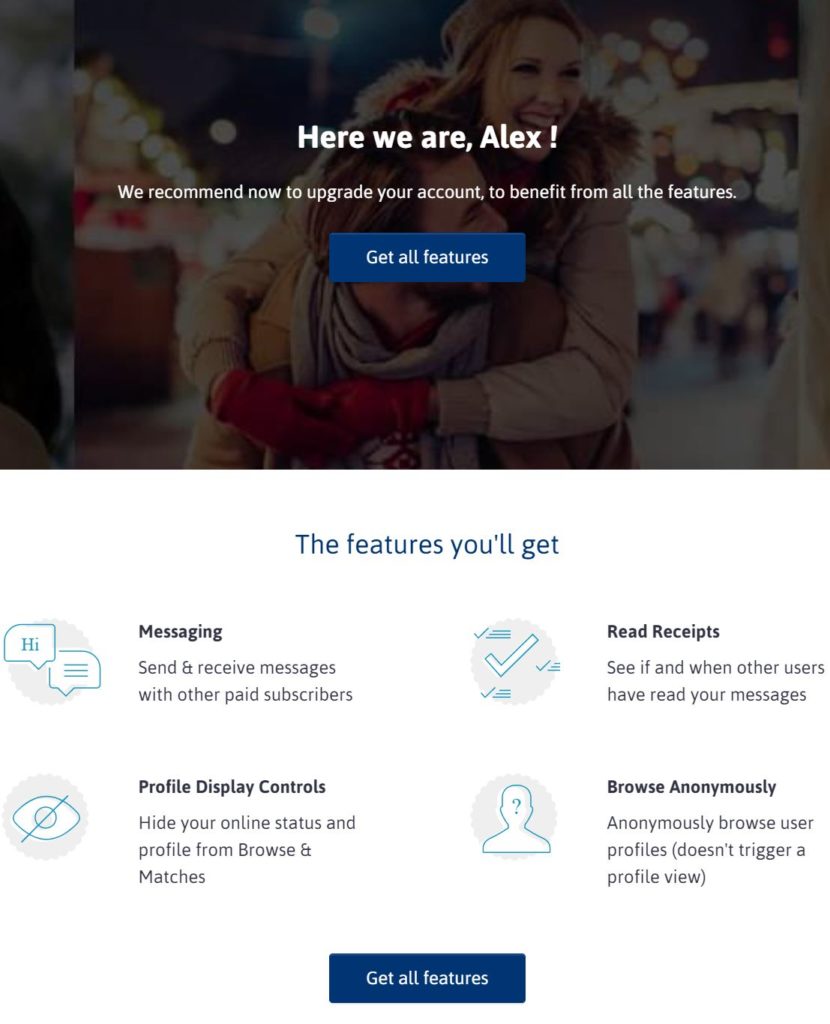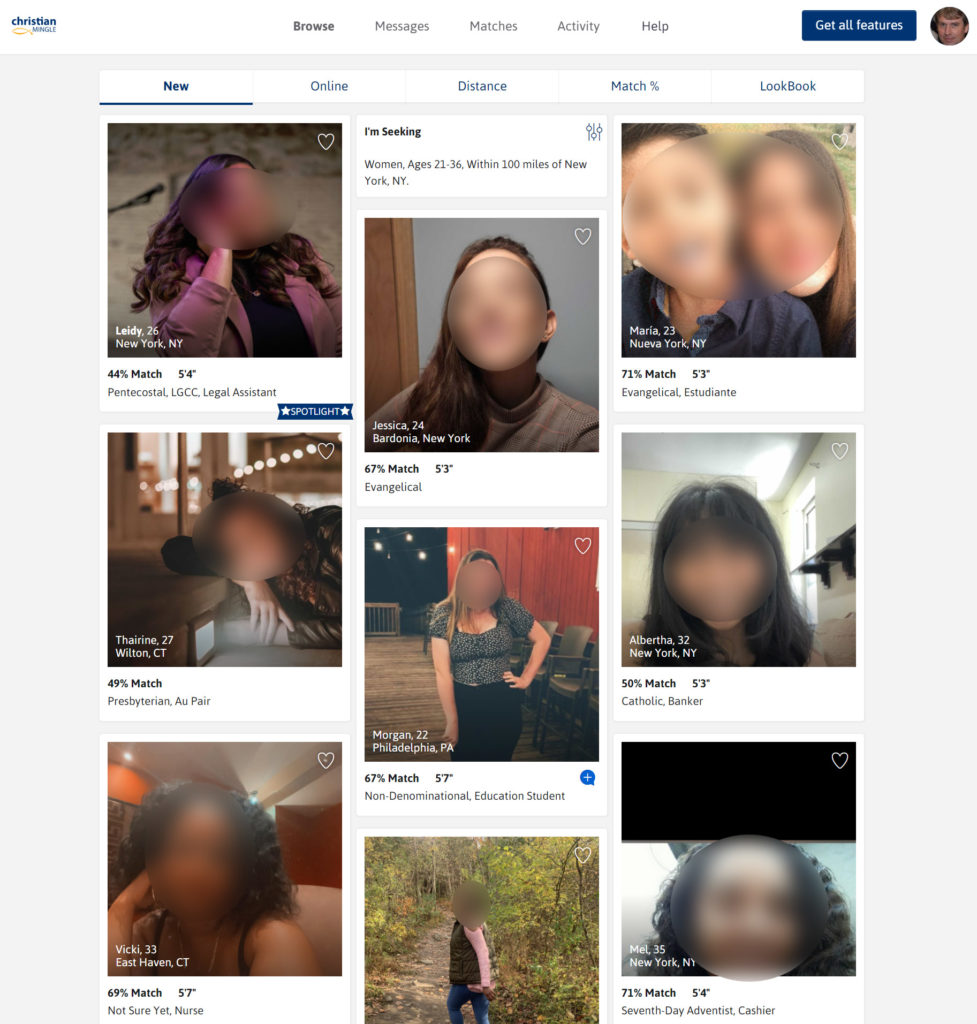 4. eharmony christian
Eharmony is the most popular dating site for serious relationships in the USA. It is possible to meet other Christians since there is a window to have only singles of this religion.
As for Christian Mingle, Eharmony offers a personality test at registration to make sure you meet quality singles.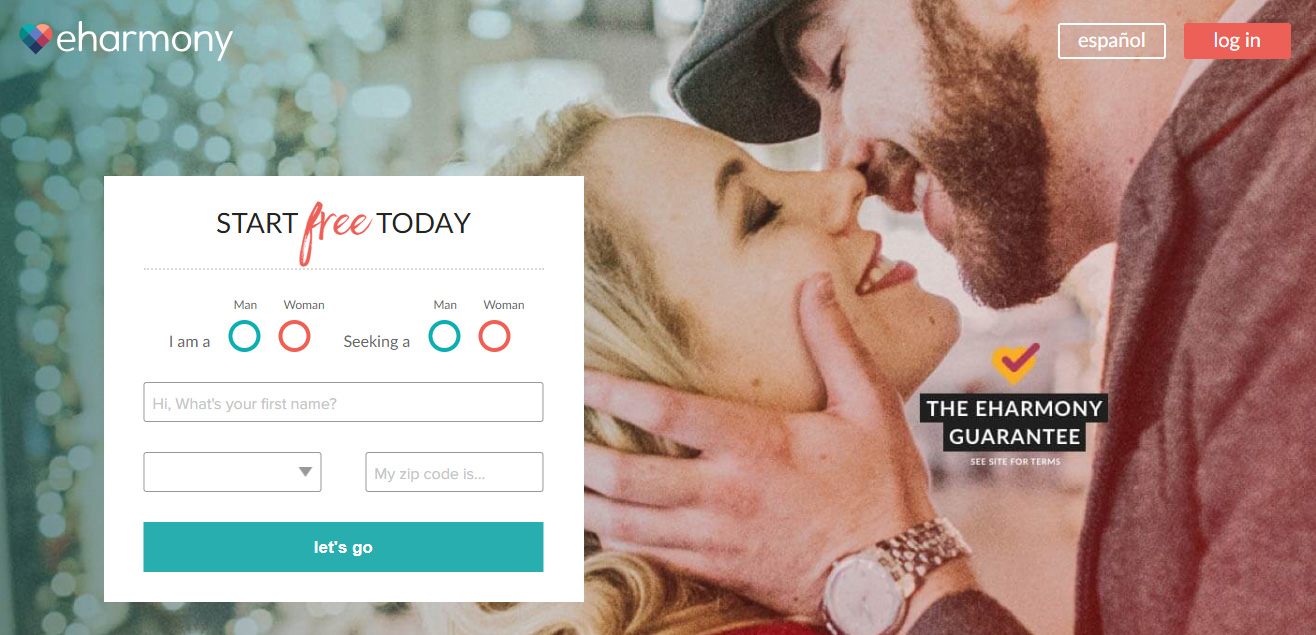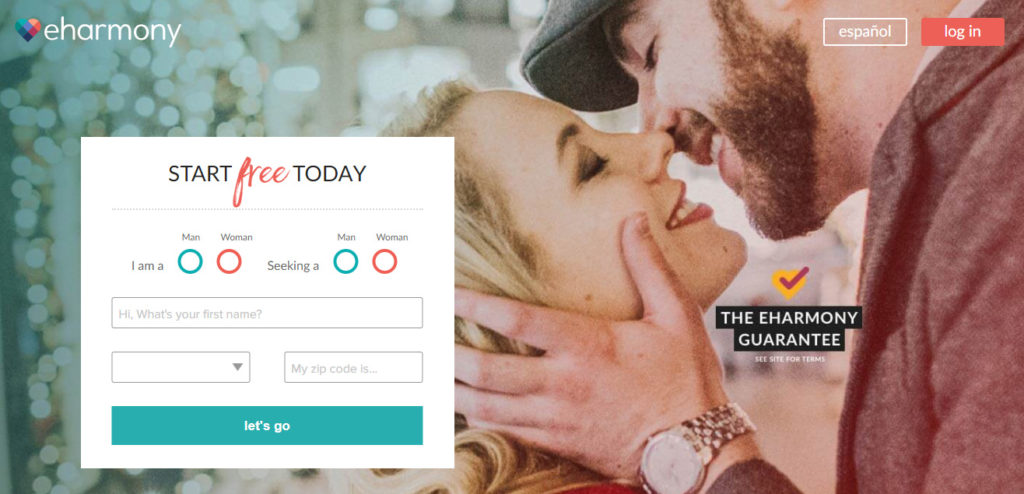 Registration to eharmony is free of charge and you can also take the personality test for free. Also, the profile search is possible for free in order to check if there are interesting profiles near you.
Nevertheless, eharmony is not totally free since you will have to take a subscription in order to be able to chat with other members of the site.
5. Catholic Match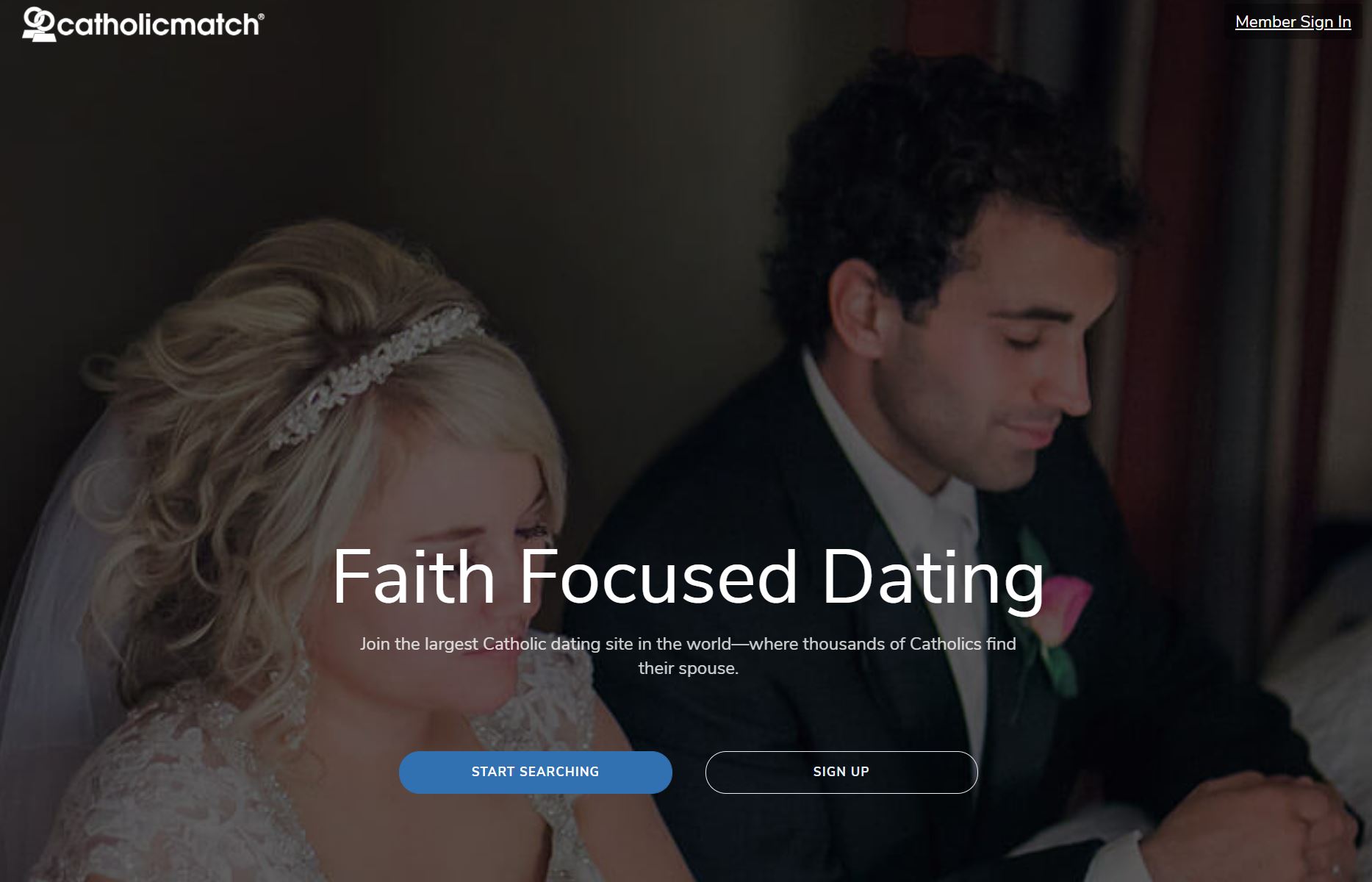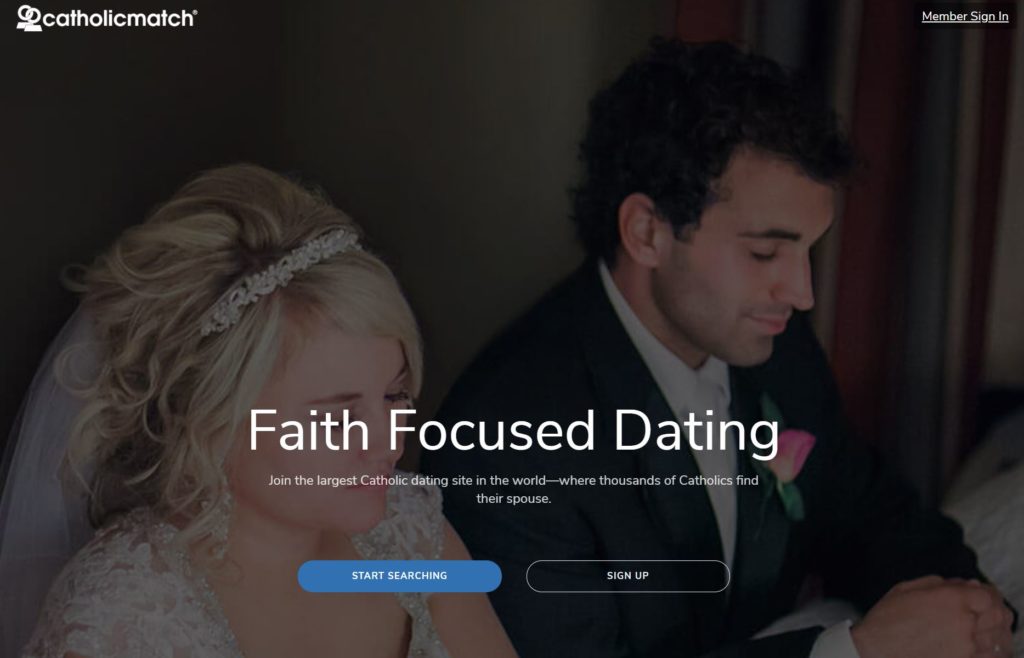 Catholic Match is another dating site for Christian singles. It is an international dating site, which means that you can meet singles from all over the world. This is a good thing because the Christian faith is international!
Just like Christian Mingle and Eharmony, Catholic Match offers affinity dating with a personality test.
Here too, registration and the personality test are free, but you will have to take a subscription to chat with other members.
If it is last in the ranking it is because it is a little known site, with few members and no smartphone app.
About the author