Christian Mingle Review
By Alexandre (admin), last updated on May 21, 2023
Christian Mingle is an important Christian dating site in the USA, with more than 12 000 00 members and 20+ years of online matchmaking experience. You can meet single men and women for whom faith is important.
But is it a good dating service? How is the registration process? Do you meet interesting singles? Is it worth the subscription ?
We answer all these questions below, with our full review of Christian Mingle from registration to de-registration.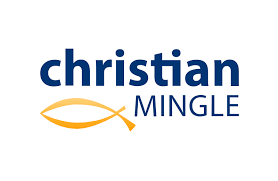 Registration steps, should not to be neglected
On a dating site as on a dating application, everything starts with the registration. This step is sometimes long and yet should not be neglected because it can condition the efficiency of the dating platform and therefore increase your chances of making good matches.
First, to join Christian Mingle, you have to respect all registration steps. The registration is very quick and easy. About 5 minutes for us.
Personnal information : first name, last name, birthday date, city where you live ;
Add photos : one ore more, not mandatory ;
More detailled information : height, martial status, religion, chruch attendance, kids, level of education ;
Your description : some lines about you ;
What are you looking for : to help christian mingle to find the best matches ;
Common interests : sports, activites, entertainment, travel, music, eats and drinks.
By giving all those informations when you signup, you will have more relevant profiles. If you have answered some questions quickly or incorrectly, Christian Mingle may offer you profiles that are off the mark.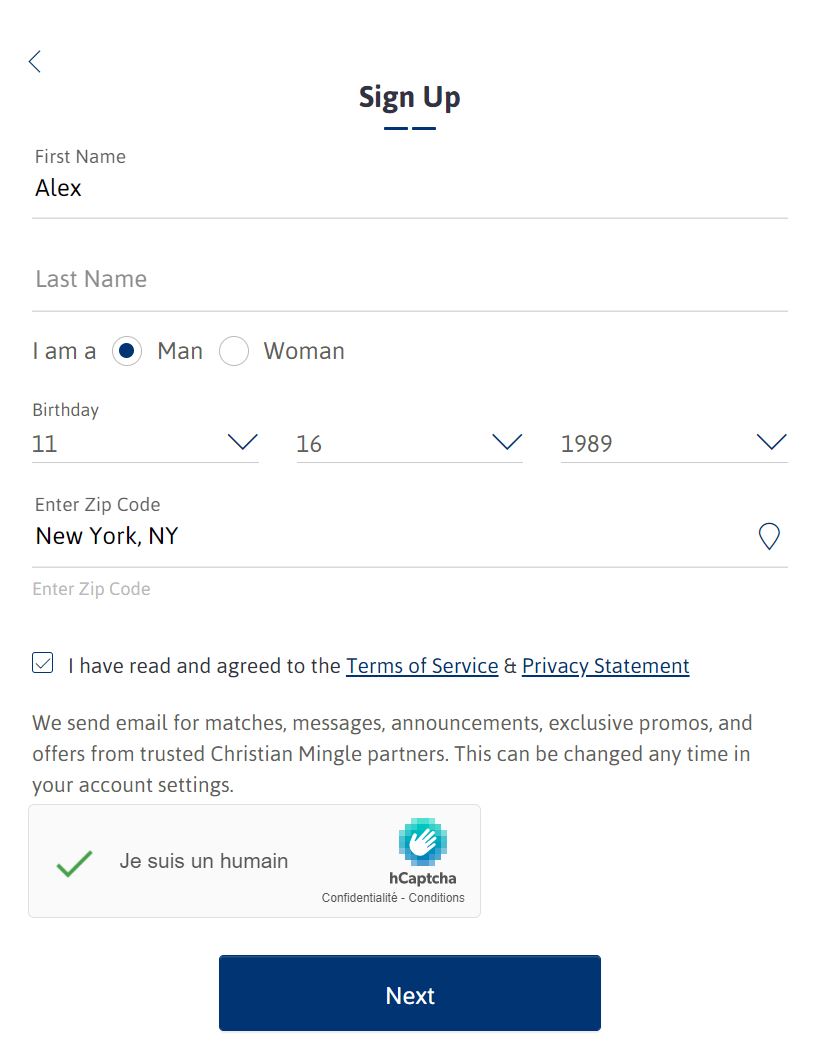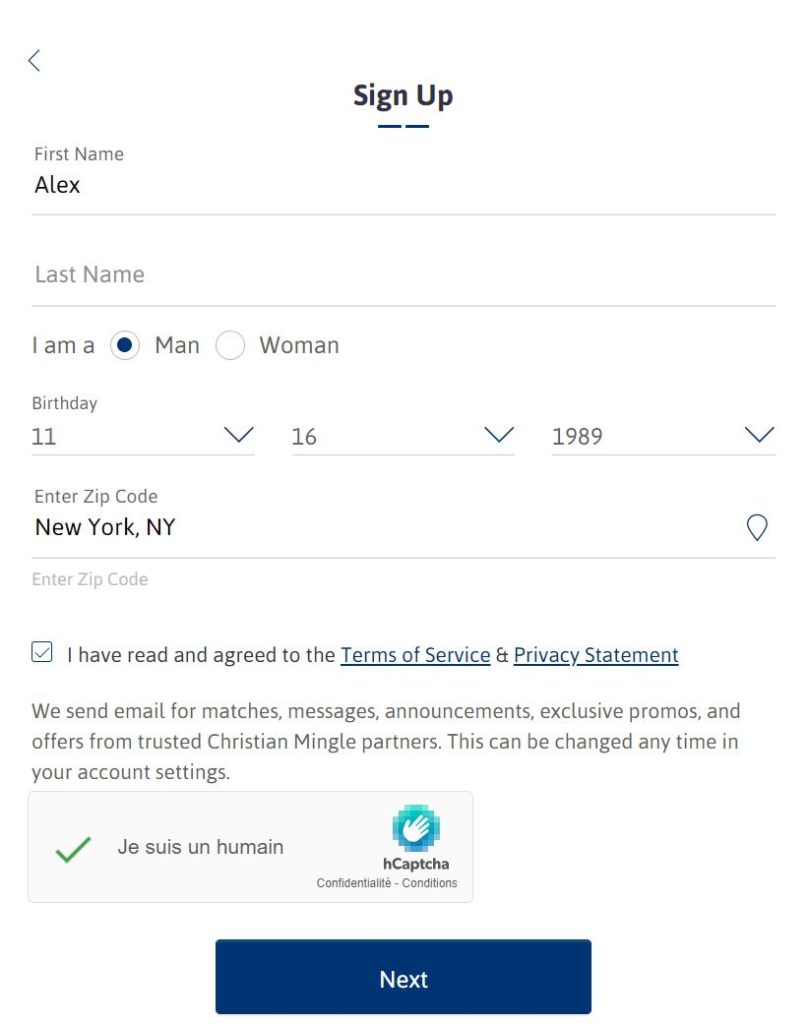 Do not worry, if you hesitate, it is quite possible to modify this information after registration.
Paid a membership? Not mandatory !
At the end of the registration, Christian Mingle suggests Premium membership that you take out a subscription and presents the additional features that you will have thanks to it.
Send & receive messages with other paid subscribers
See if and when other users have read your messages
Hide your online status and profile from browse & matches
Anonymously browse profiles
It's not mandatory!
You can skip by clicking Get All Features and, on the next page, click on Bring me back button.
You access to Christian Mingle Free Trial, without credit card, thanks to this trick.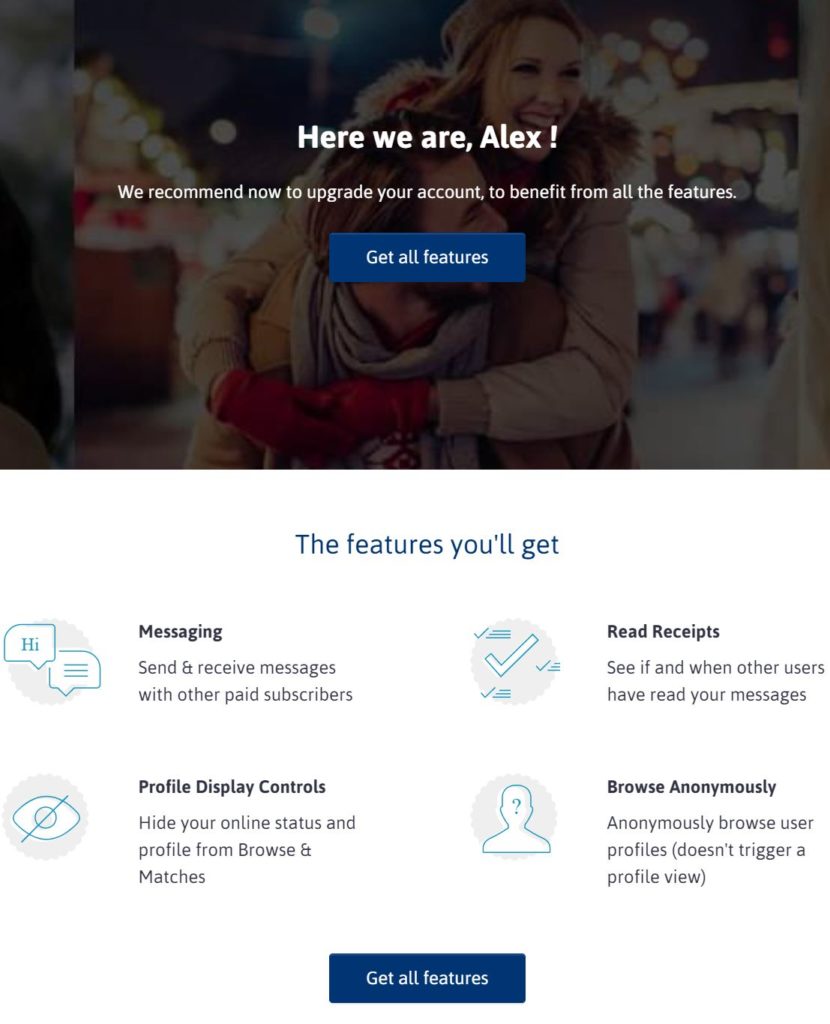 So of course you can if you want take a subscription when you register, but there are few members who do that. Simply because testing the site for free allows you to verify that there are interesting profiles of singles suggested by the dating platform. Once this information has been validated, it is possible to consider taking out a subscription.
Browse all profiles (a lot of profiles!)
You can now browse all Christian Mingle profiles. There are some filters to know to efficiently search for profiles:
new profiles : last Christian Member Profiles
online profiles from your city and nearby.
by distance : the singles closest to you.
Match % : the most compatible singles profiles according to your common interests.
lookbook : tinder system like, christian mingle select a profile and you say cross or heart.
Christian Mingle's interface is very easy to use. It making things easy for people looking for love.
In our case, we appreciate that there are hundreds of womens profiles compatible with our research.
We even received several email alerts from singles interested in our profile. A good point!
Be reassured, the photos are not blurred. We blurred the photos of the members ourselves for our test.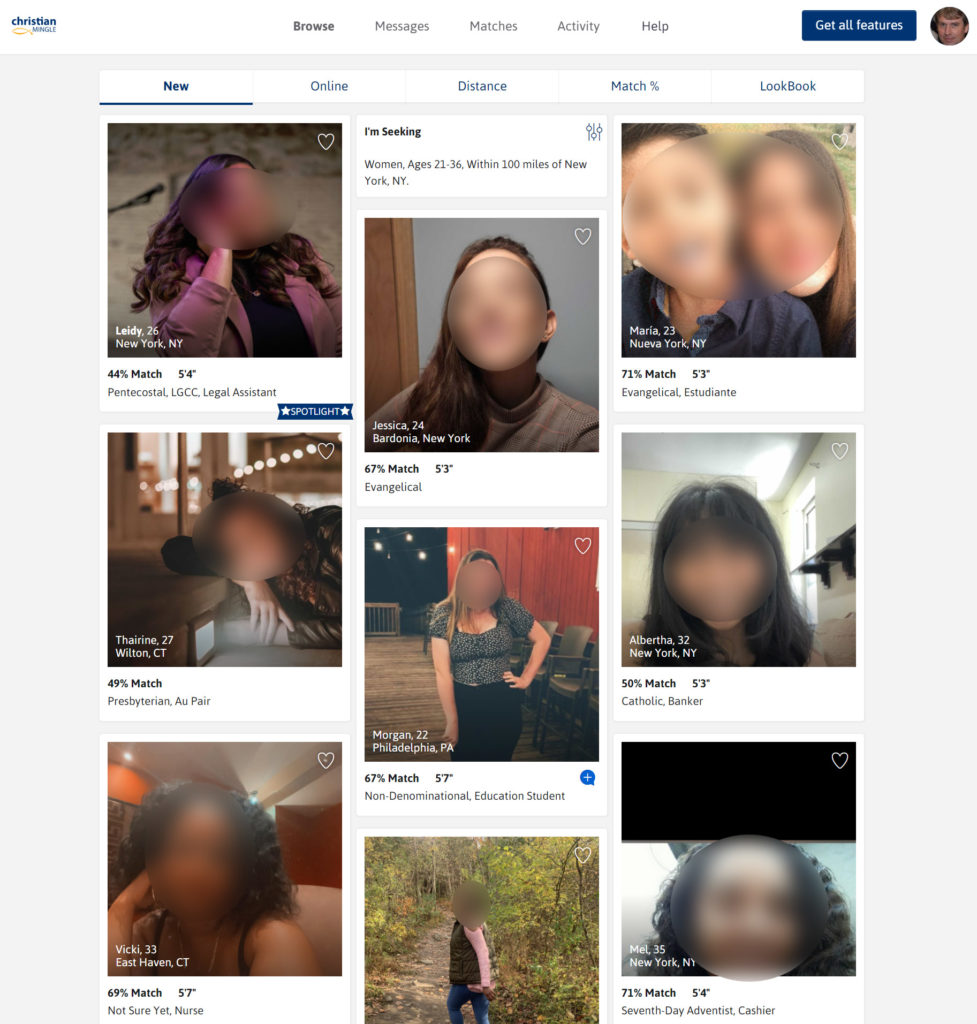 Christian Mingle, is one of the best dating platforms because it is one of the only ones to offer so many profiles in quantity, while maintaining a good quality. This is not something we have seen with all dating services (like CDFF). And yes, quality has to be paid for!
See singles profiles and activities
You can visit all Christian Mingles profiles for free.
On a profil, you can see a picture, send a like or a wink. To send a message and to see more than one picture, you have to paid a membership.
You can also see a short description and interests.
Our recommandation is to send like and wink to interesting singles. If you have one or many aswers, taking a paid membership could be relevant.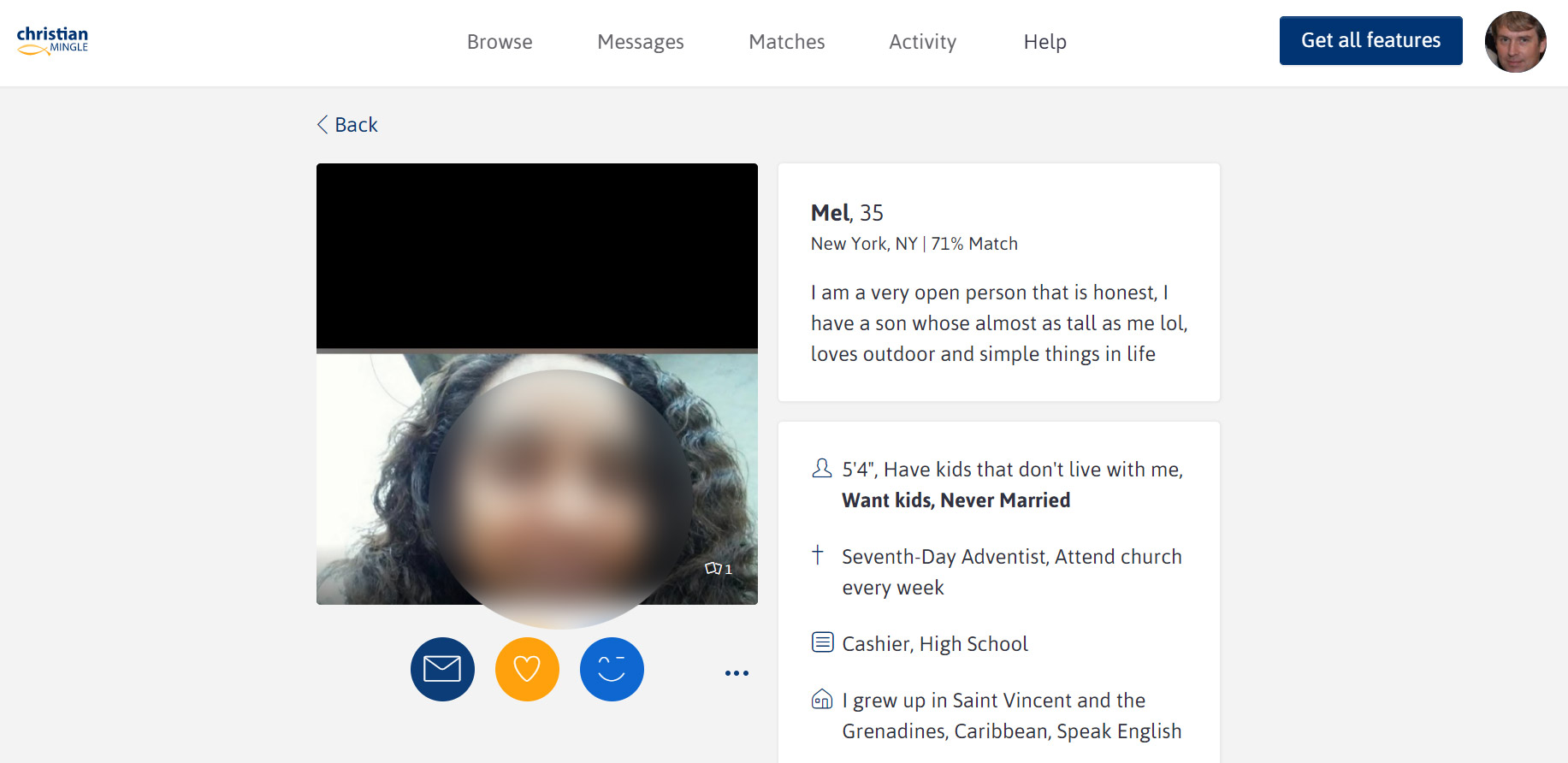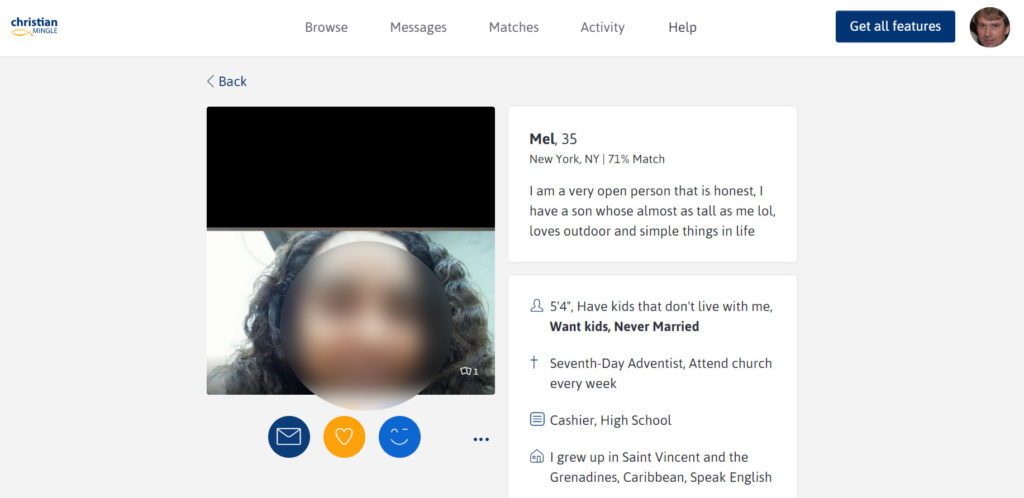 Each time you visit a profile, it receives a notification. When you send a like or a wink, it also receives a notification. All these notifications increase your chances of getting a potential return from the member either by a like or a wink, or even better, with a message (in this case it would be good news and you should be reactive).
The more winks and likes you send to interesting profiles, the more you mathematically increase your chances of getting a return. This is the ideal way before sending a message because it is better to get a like in return before taking the time to send a message.
If you get a like or a wink in return, be sure to take the time to browse the member's profile to send a first personalized message!
Christian Mingle Premium Membership
Do you have a profile that arouses interest? Have you spotted a lot of singles who responded to your likes and winks?
It may be worth considering taking out a Christian Mingle Premium subscription.
Christian Mingle subscriptions prices are calculated according to the profile. Prices can therefore vary by a few dollars.
In our case, the 6 month subscription is the most interesting. Payment is secured by credit card.
Spotlight option
Spotlight is paid premium feature available on the Christian Mingle site and app. This add-on allows you to boost your profile to show up more frequently at the top of other members' Browse results.
30 Day Spotlight : $14.99
7 Day Spotlight : $6.99
1 Day Spotlight : $2.99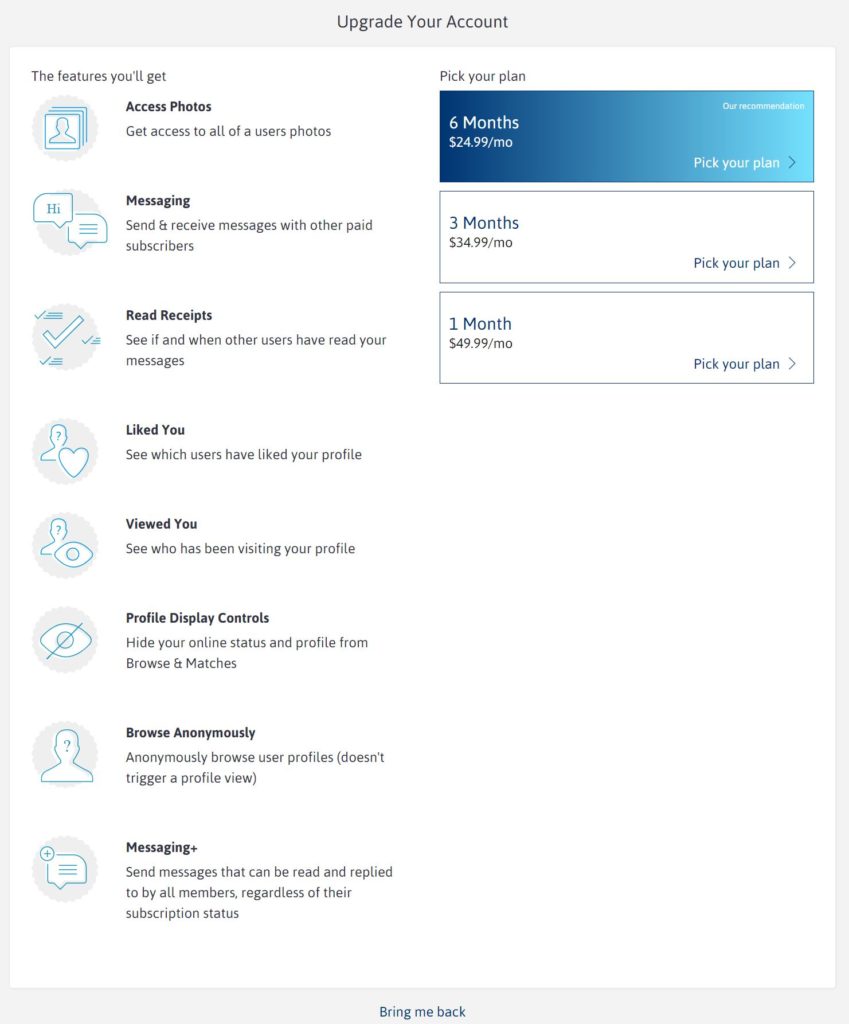 From our experience, it is better to take the 6 months subscription because, even if you don't use it every month, you will win on several points:
by not being in a hurry to send a lot of messages in a short period of time and risk being clumsy
miss a member who would have signed up later
benefit from a preferential subscription price
Manage subscription and delete profile is easy
Have you found love? Or you no longer want to be registered with Christian Mingle?
Whatever the reason, it is very easy to unsubscribe from Christian Mingle service.
If you have a paid subscription, you must first go to your account, and click on Manage Subscription.
Once you have terminated your subscription, you can delete your Christian Mingle account by clicking on Profile Display Settings.
Thats it!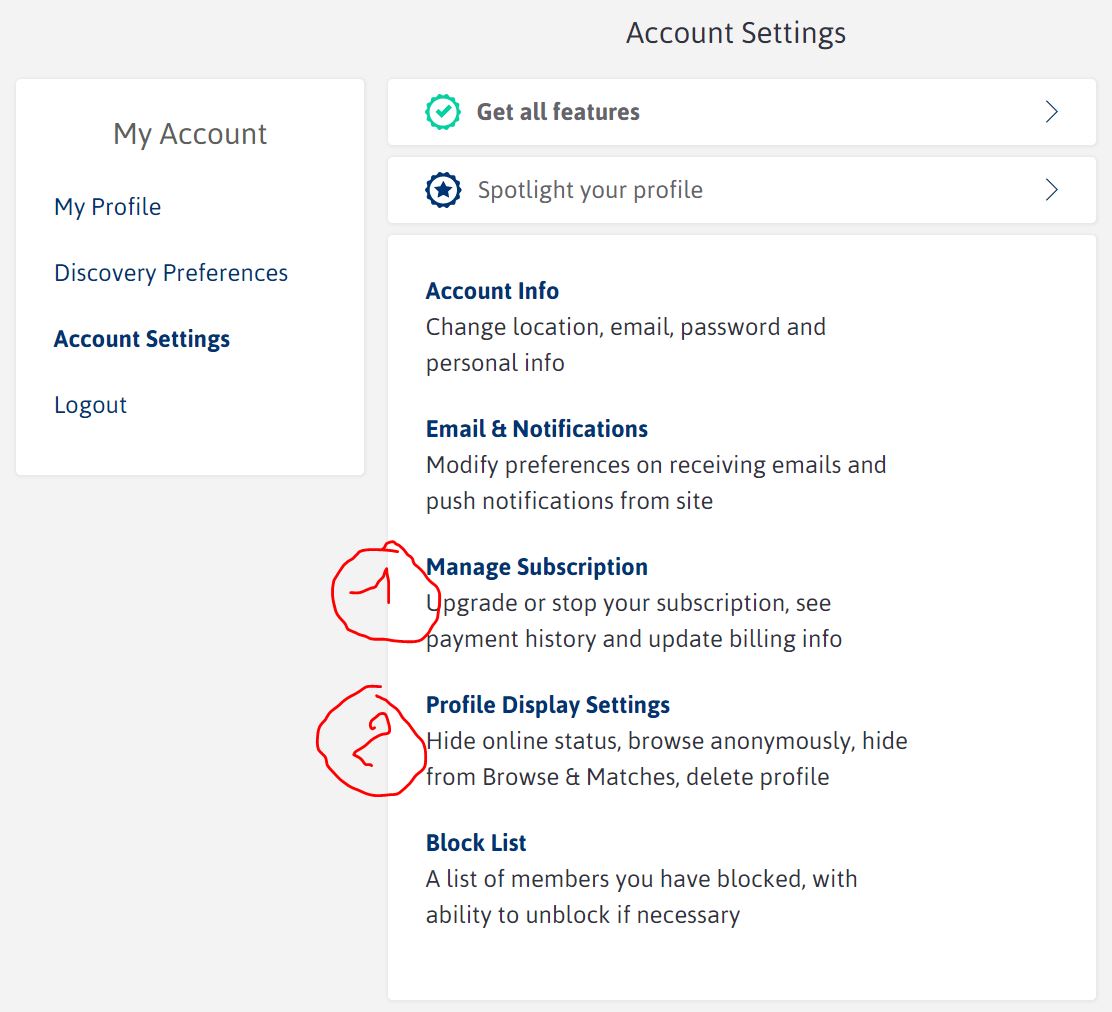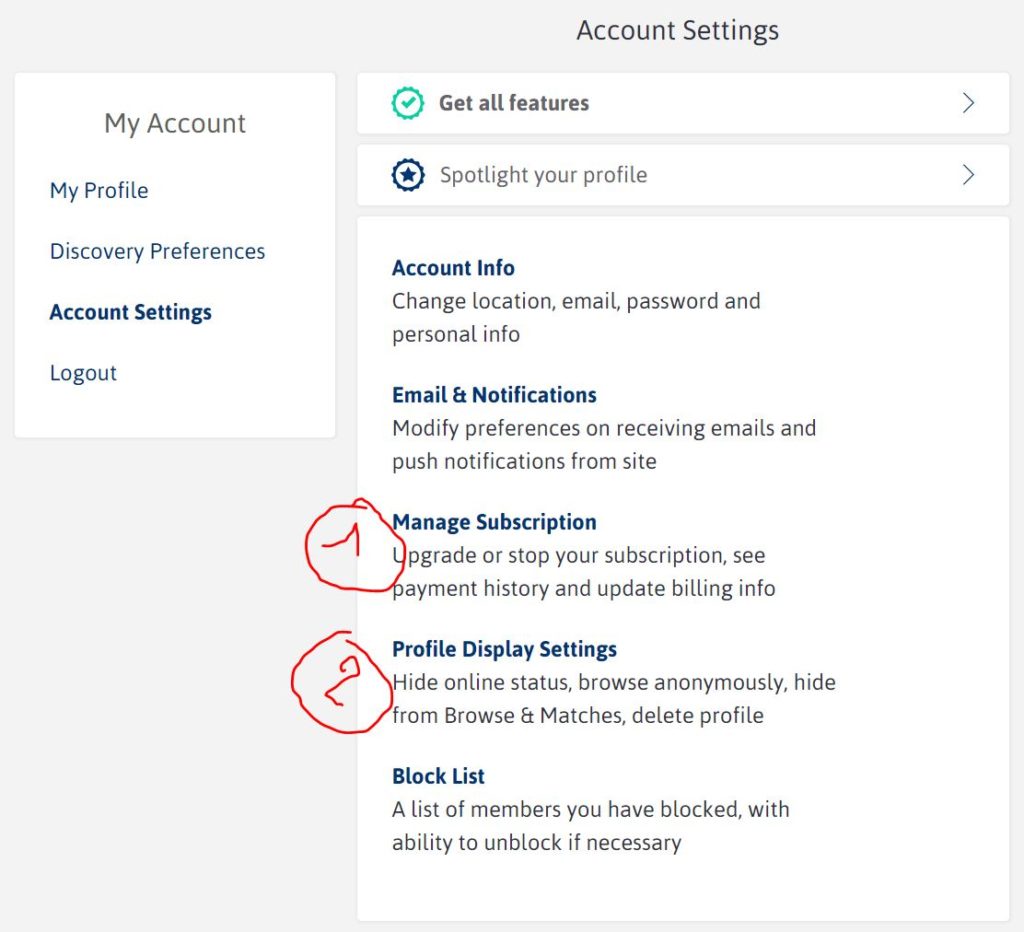 The fact that you can manage your subscription and delete your account easily, without it being hidden or having to contact someone by message or phone is very reassuring and allows you to take out a subscription calmly.
ChristianMingle App
Christian Mingle dating website is also available in app, Android and iOS.
Very easy to use, you can either create a new account from this application or use an existing account that you have created on the Christian Mingle website.
The interest of using the Christian Mingle application is to be reactive when a single contacts you or to be able to consult the list of singles from anywhere.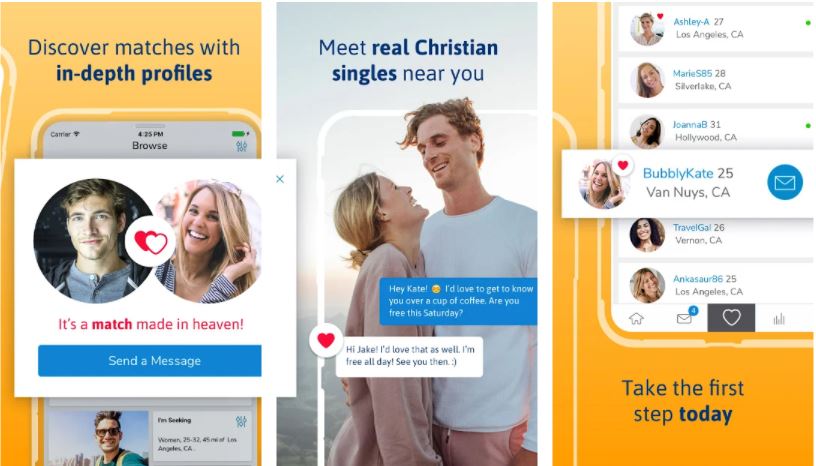 Personally I prefer to use the service Christian Minge on computer because it allows me to have the profile pictures in bigger size, I can open several profiles at the same time on the browser tabs and take the time to read them well. Dating applications are generally more reserved for quick meetings like Tinder, Badoo, etc.
Conclusion: Christian Mingle is a Complete and Trusted Site for Singles
Christian Mingle is definitely a good dating site and a great option for singles Christians for whom religion is important in a relationship.
Registration is quick and easy, the number of profiles is high quality, the subscription price is reasonable and it is easy to test the dating site without paying and then unsubscribe if necessary.
Christian Minge also has some important processes in place to detect and suspend fake profiles. A good point!
If you accept the fact that you'll need a subscription to chat with other singles members, Christian Mingle is the best dating service for Christians.
⭐⭐⭐⭐⭐
Need to make your won opinion? Want to try Christian Mingle for free?
About the author