Best dating sites and apps for over 30
By Alexandre (admin), last updated on July 13, 2023
You're over 30 and this comes as a shock to you?
You're still single, so you may be thinking it's time to settle down and find someone for a more stable, lasting relationship.
It's perfectly normal – it happens to everyone, men and women alike, as they pass the age of 30. If you're not yet looking for the love of your life (though), you still want to try and find someone with whom you can spend more time as a couple.
If you're reading this, you're probably wondering whether a dating site or app can help you do just that. The answer is yes! These services are very popular with the over-30s.
Best dating sites and apps for over 30 by popularity
Below, we'll suggest some very different dating services depending on what you're looking for. There are popular sites and apps that you've probably already heard of, and others that you haven't. They don't all offer the same thing, but they do have one thing in common: a lot of singles over the age of 30 are registered with them.
So which one should you choose? You can trust us, we've tested them all. Follow the guide!
1. Tinder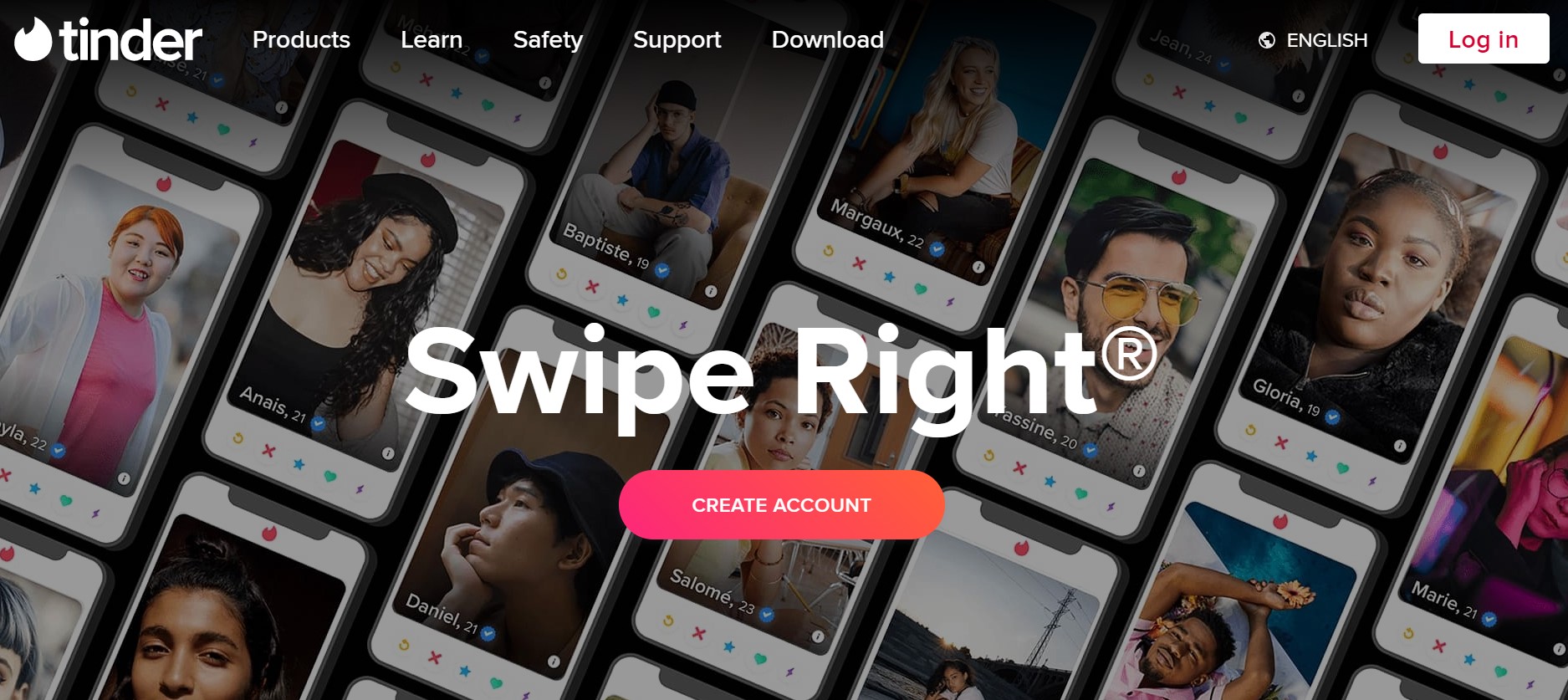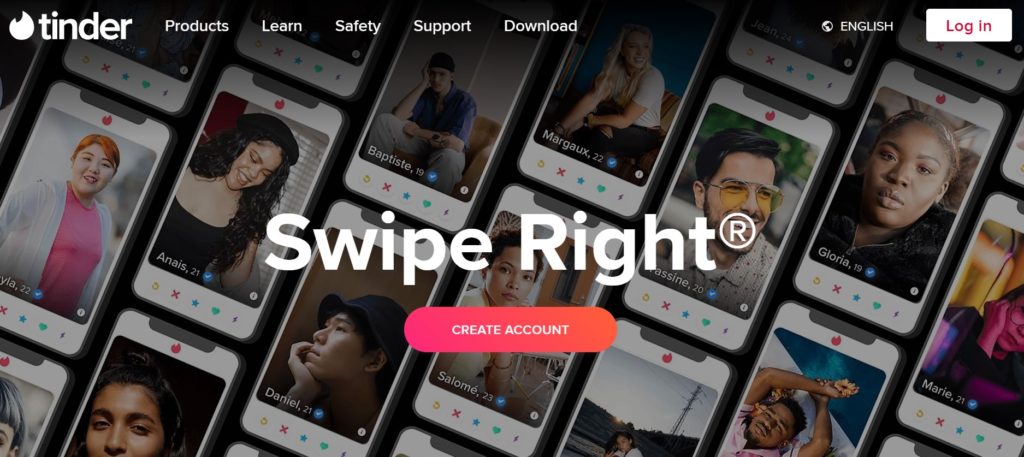 Who hasn't heard of Tinder? Unless you live in a cave on another planet, everyone knows someone who's tried the Tinder app. Even the Amish have heard of it!
But let's get back to the basics. Tinder will show you singles one by one. Based on their photo, age and location, you'll be asked whether you like them or not. If you like them, you'll have to wait for the other single to like your profile in return. If they do, you'll have a match and can start chatting.
Who is Tinder: very popular with the 20-40 age group, this app has a reputation for being more for casual, short-term relationships. Nevertheless, some people have found love too. It's worth a try if you don't want the hassle of filling in a personality test and just want to chat with people you like physically.
2. Bumble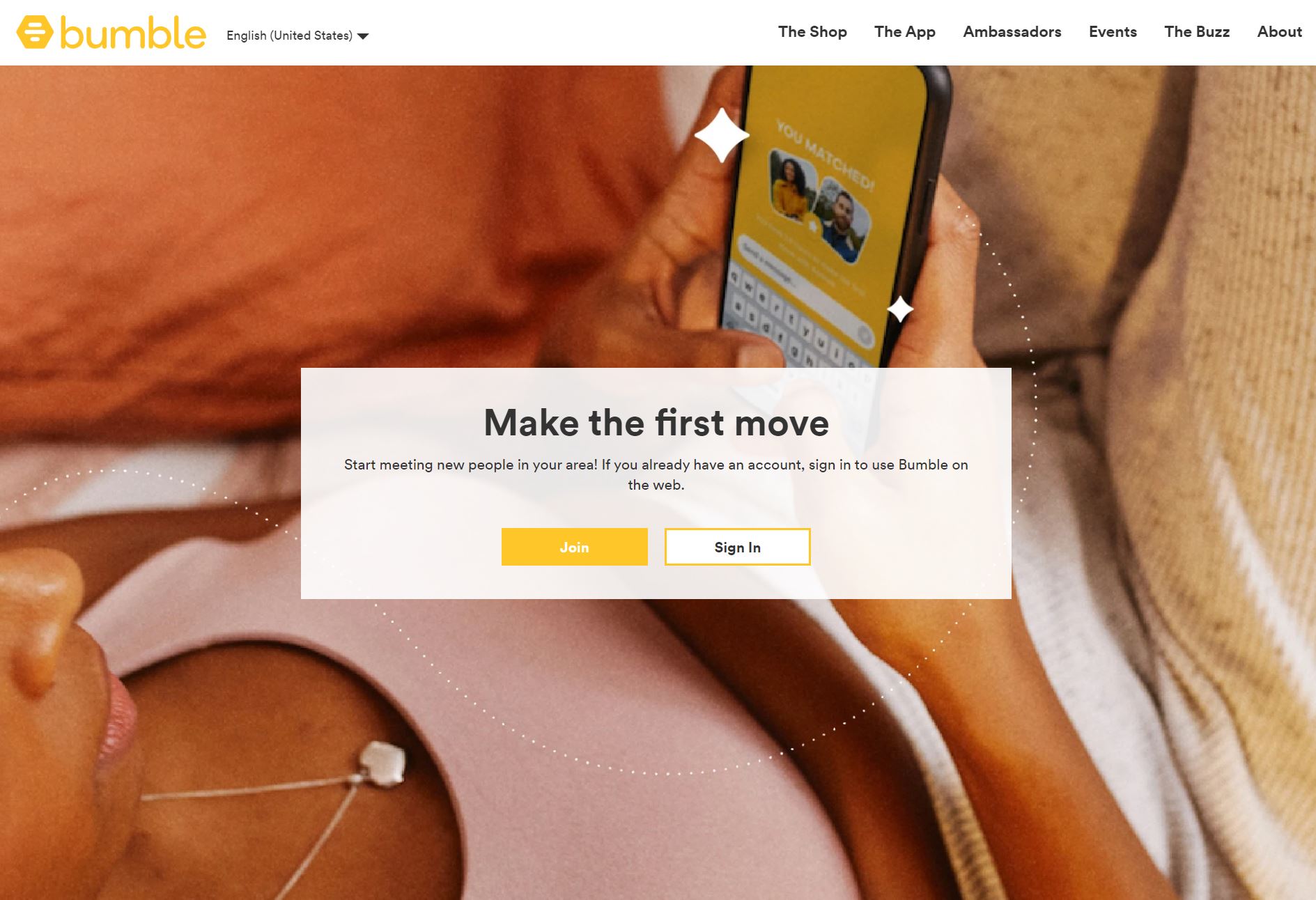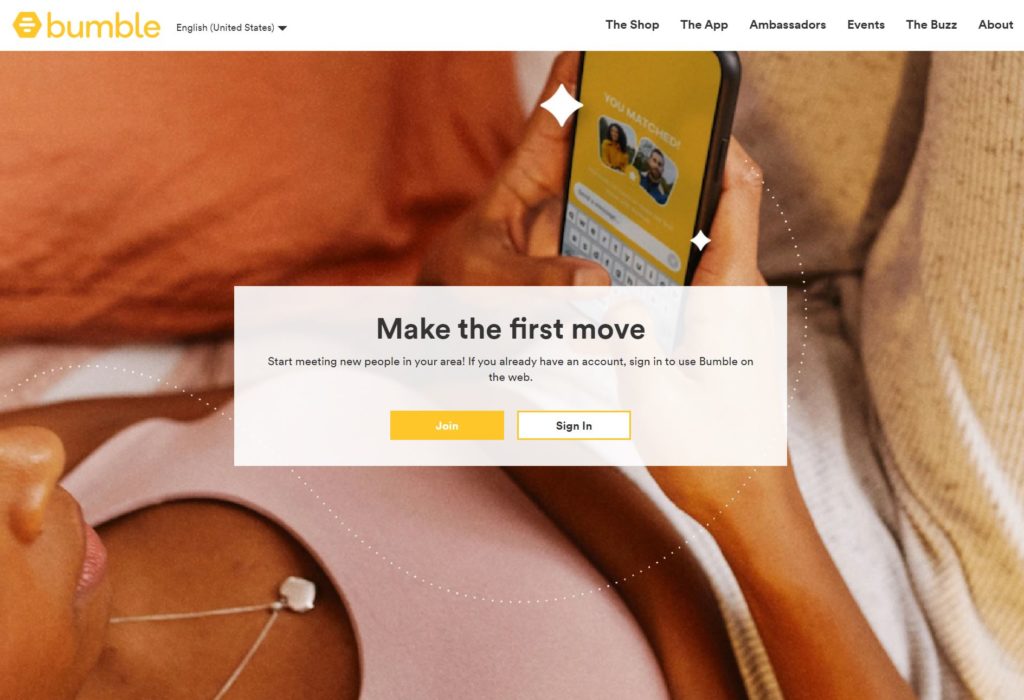 Bumble is the app we call the anti-Tinder. Firstly, because it was created by a former Tinder executive, but also because this time it's aimed at singles looking for a serious relationship.
It's also a very popular app, downloaded millions of times by singles in their 30s and 40s.
However, Bumble has adopted the same codes as Tinder, i.e. the principle of suggesting nearby singles whom you can either like or pass, depending on their photo. On Bumble, it's up to the woman to write the first message, to avoid cyber-stalking. Gentlemen, you'll have to make an effort and have the best possible profile to be the lucky one for these ladies.
3. eharmony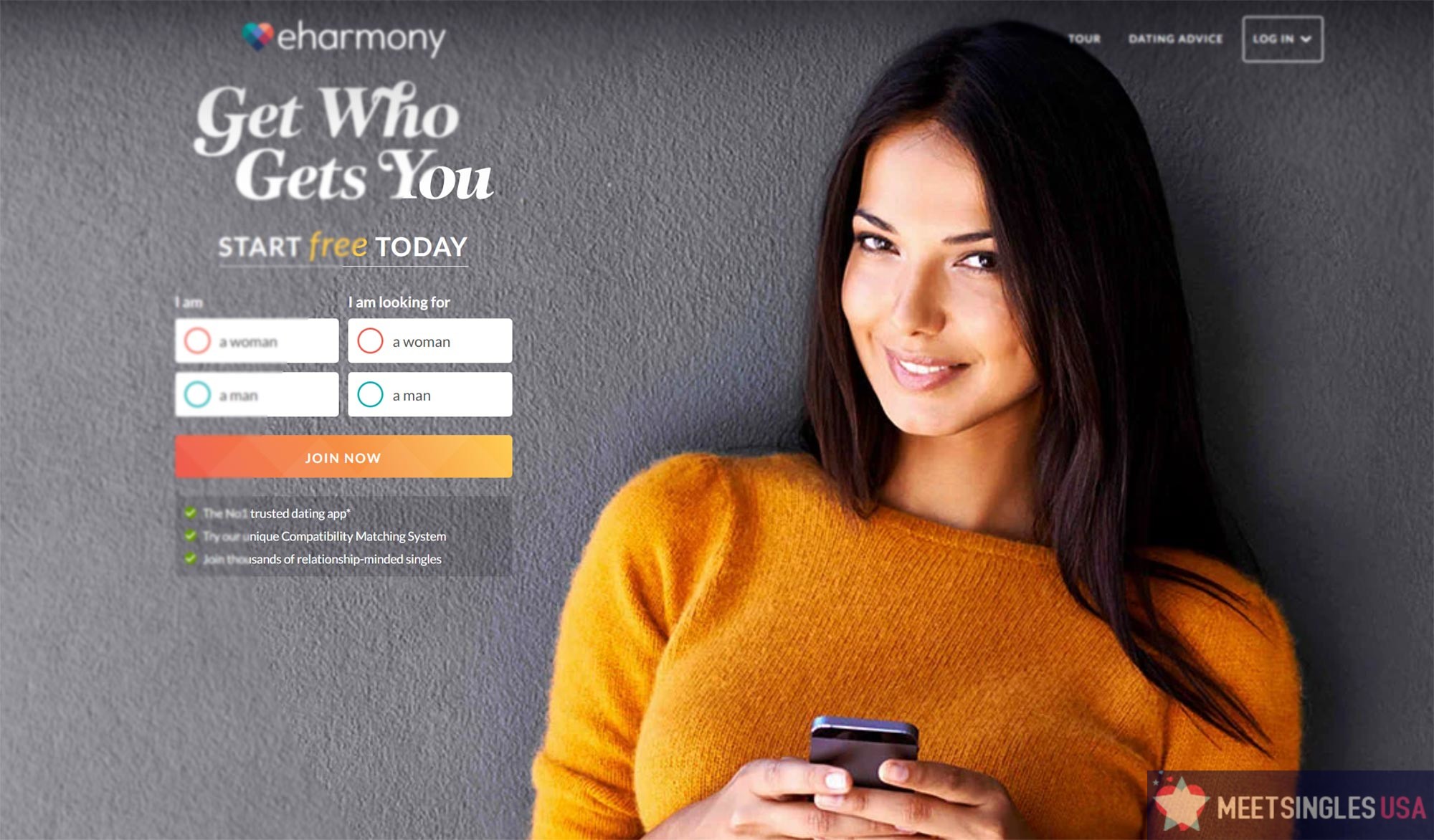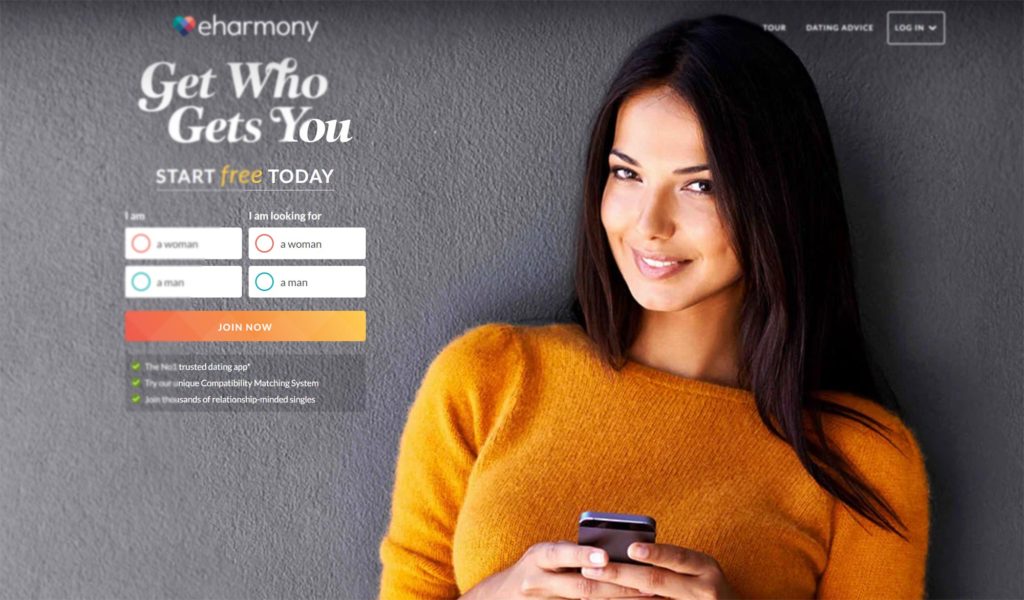 eharmony is our favorite dating service. However, we only ranked it 3rd because it's simply less popular with the over-30s than Tinder or Bumble.
In fact, eharmony is used more by the over 40s and 50s. However, more and more singles over 30 are using eharmony, and this is something we encourage.
This service is the exact opposite of Tinder. On eharmony, everything starts with a long personality test. The aim? To match you with singles who are compatible with your values, your aspirations, your hobbies, your desires… The platform will then show you compatible singles with a score. The higher the score, the more compatible the person will be. You can even see the details of your compatibility.
Let's be clear, eharmony is for singles over 30 who are looking for a serious, lasting relationship and love.
4. zoosk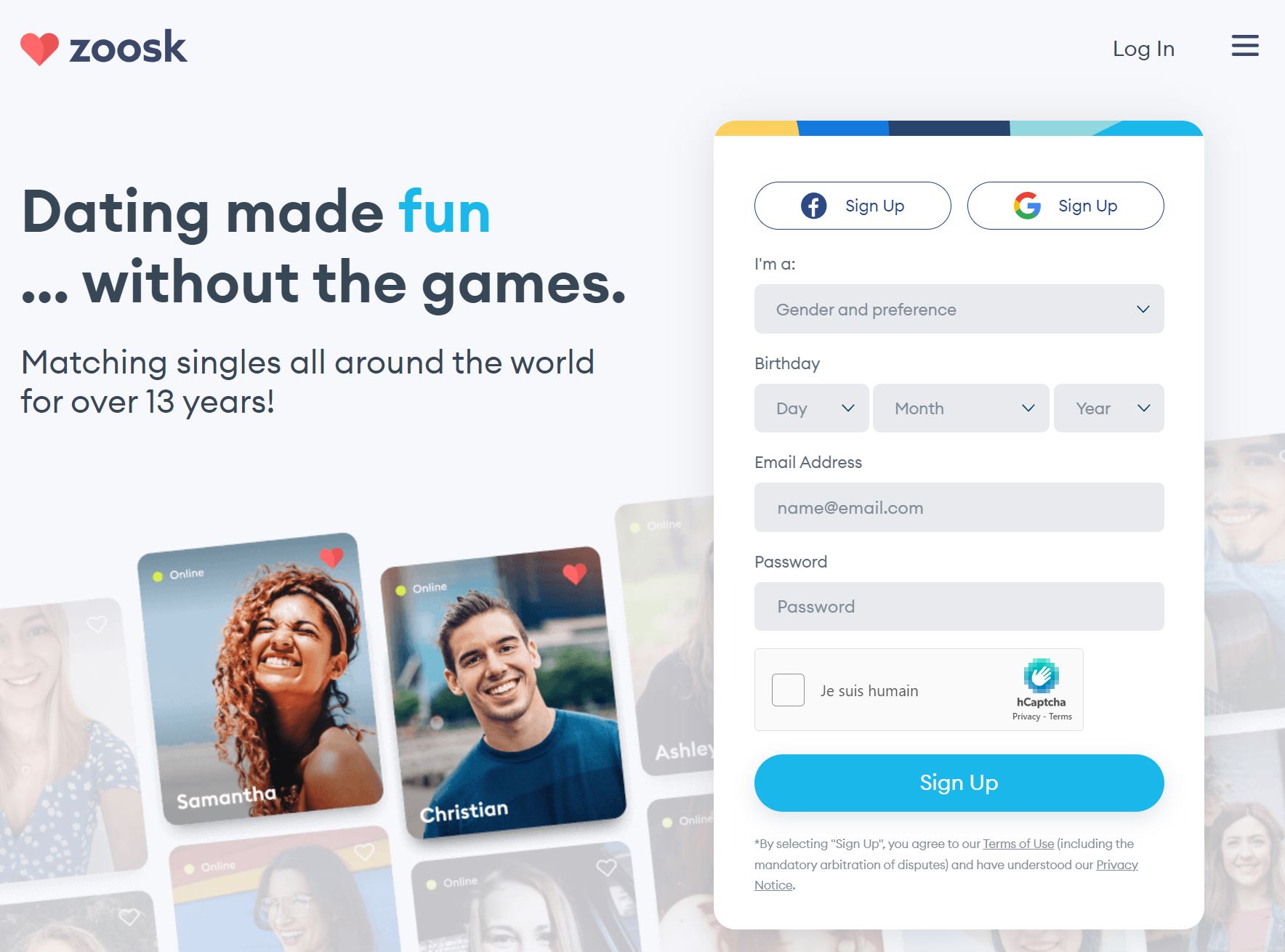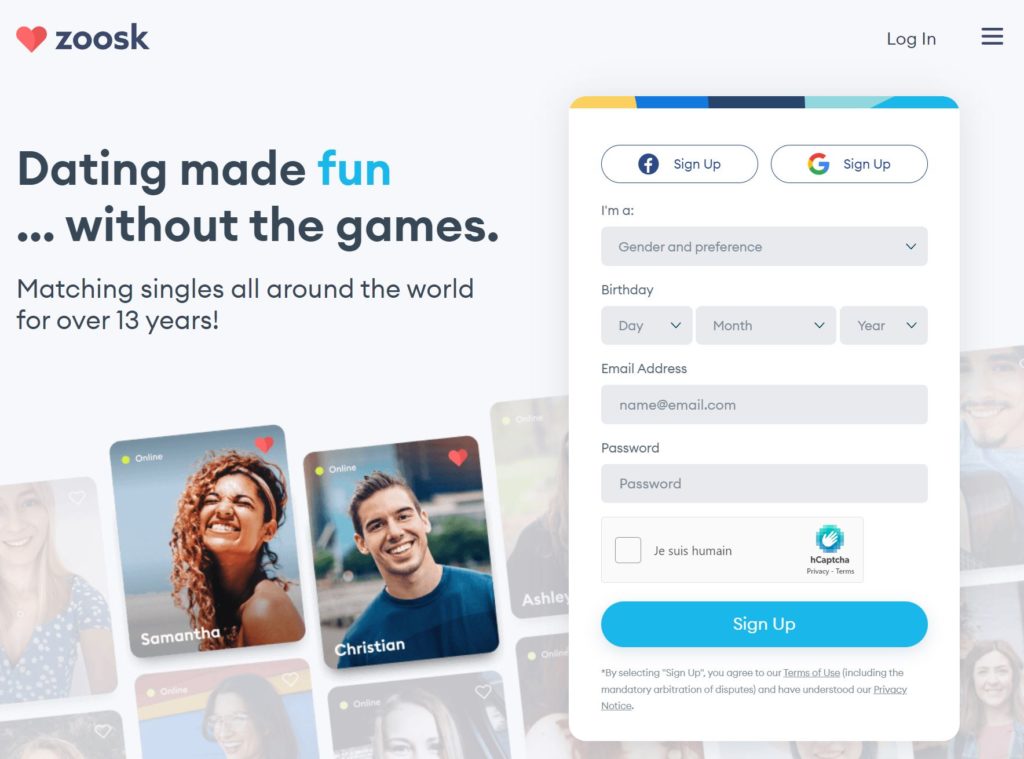 Fourth place goes to Zoosk. And yes, this dating service is very popular with the over-30s. For us, it's a site with the spirit of Tinder but the functionality of a dating site.
On Zoosk you can meet people for both casual and serious relationships. You can manually search for singles by location, offer virtual gifts, and more. However, Zoosk has also taken on some of the swipe functionality of Tinder if you're looking for like-and-match dating.
If you don't want to commit to a subscription, you can buy credits to communicate with other members.
5. hinge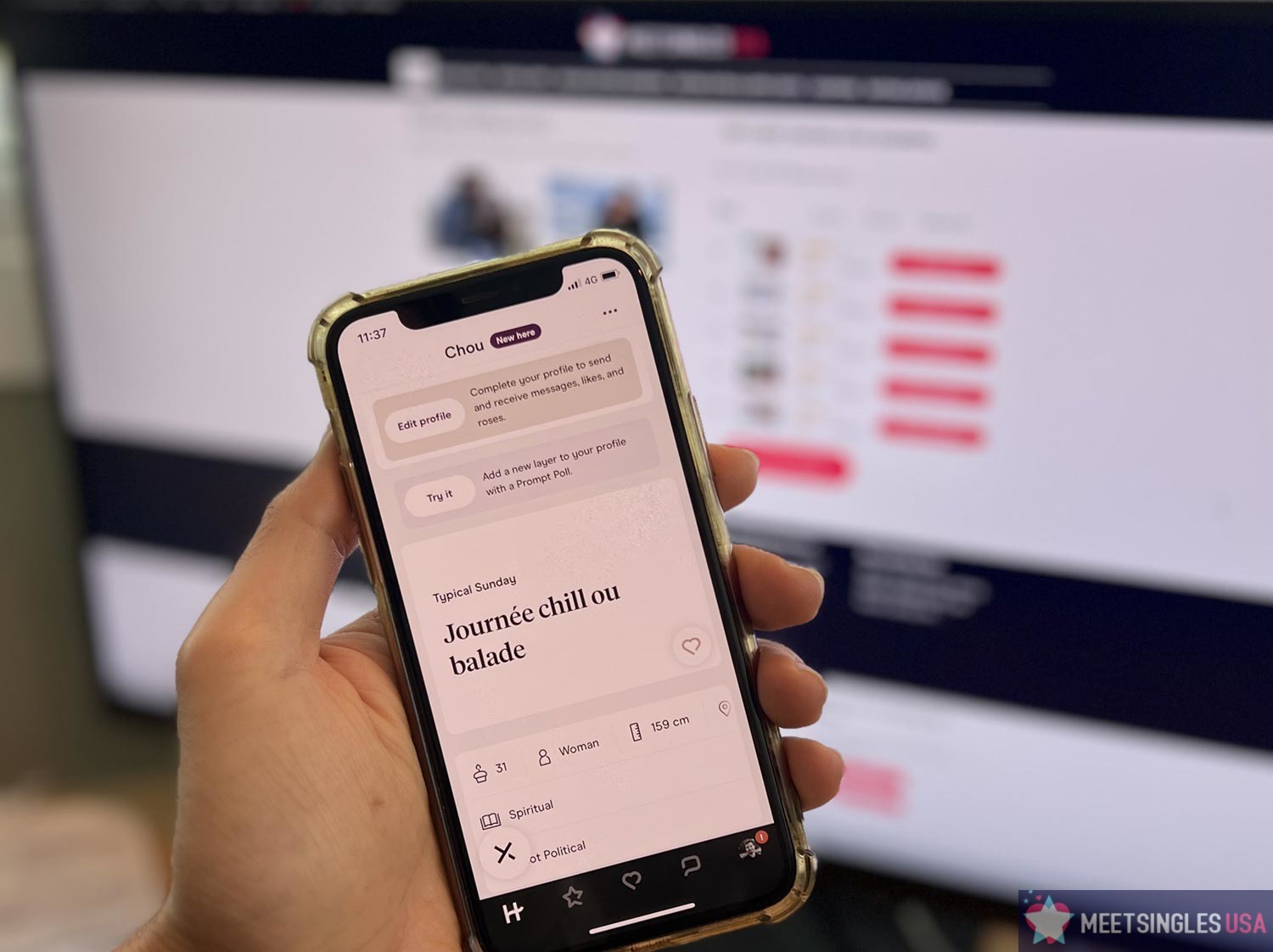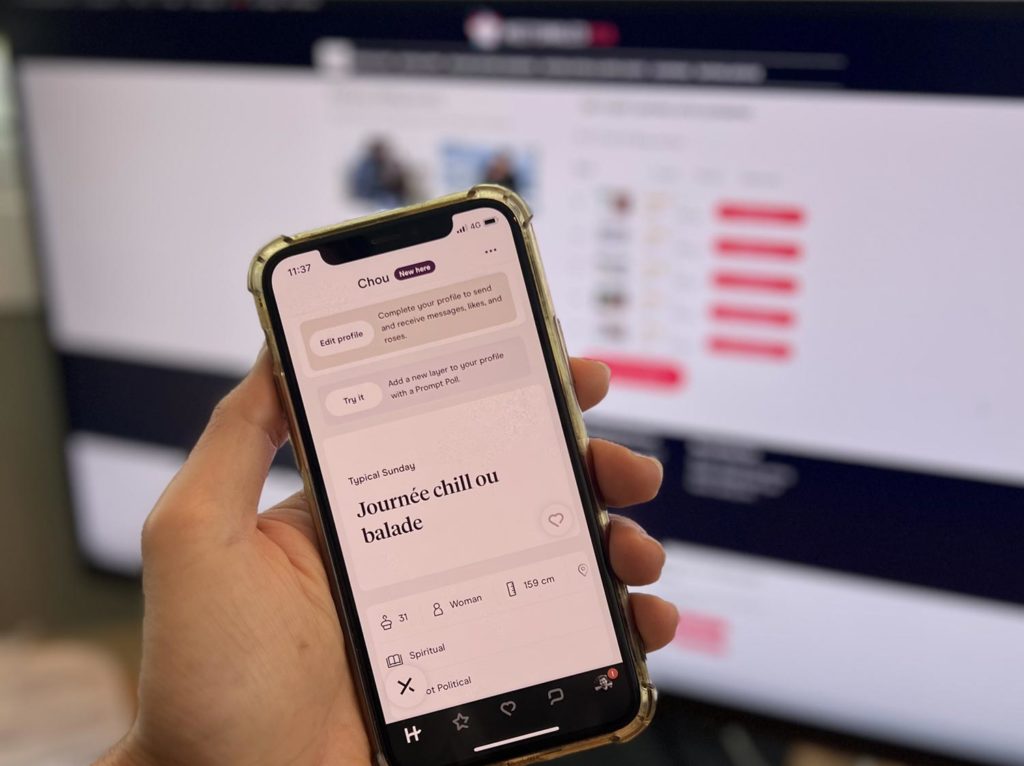 Ah Hinge is an application we've tested and really liked! It presents itself as the dating app created to be deleted.
In total opposition to Tinder (yes, still Tinder), this app is designed for people over 30 looking for a serious relationship. Registration requires you to complete a short personality test, the features are interesting, such as telling whether you like someone by the tone of their voice (why not), and the profiles are of high quality.
Clearly, Hinge, only available as an app, is made for singles over 30 and csp+. For us, it's a direct competitor to eharmony, except that eharmony is far more popular at the moment.
6. coffee meets bagel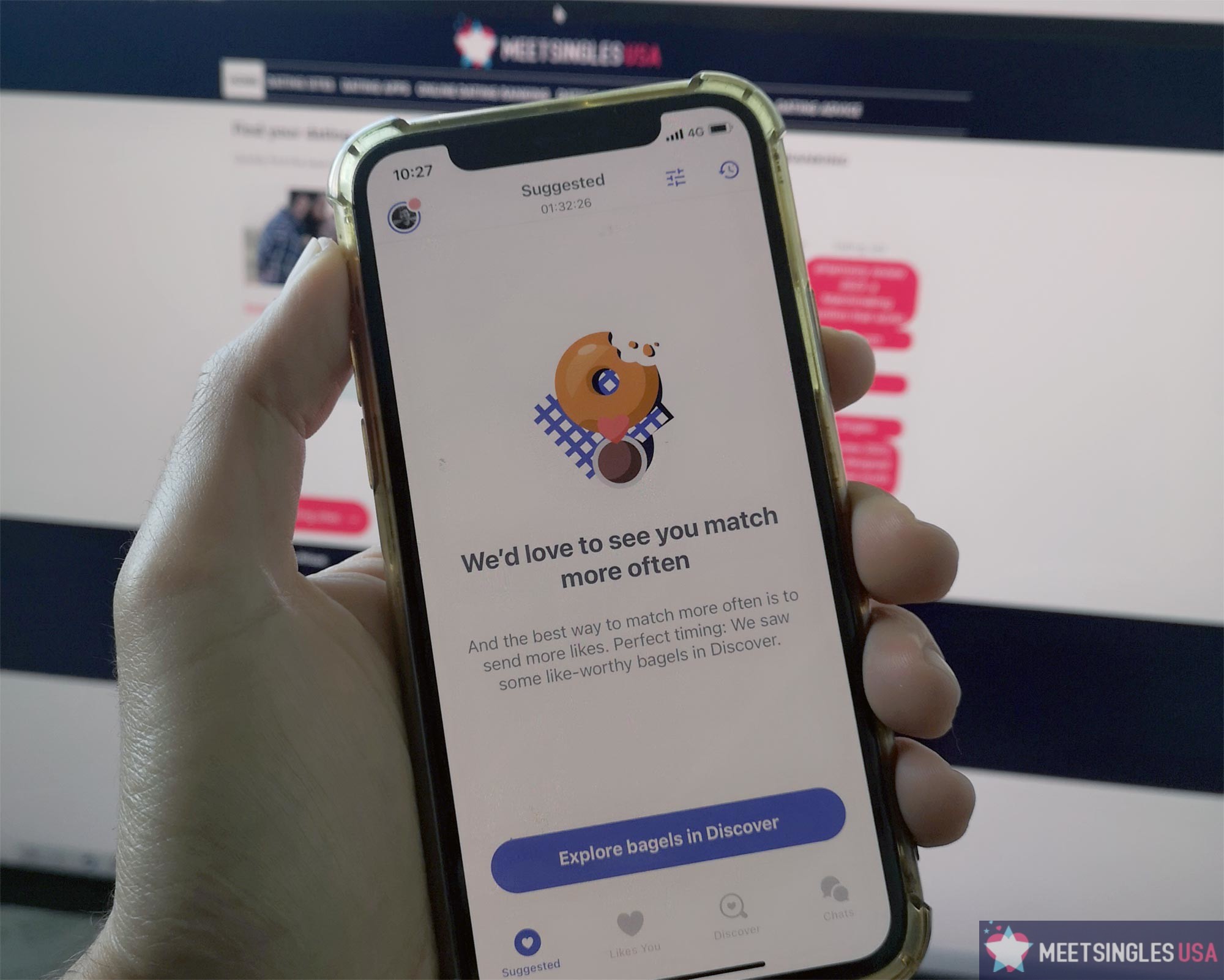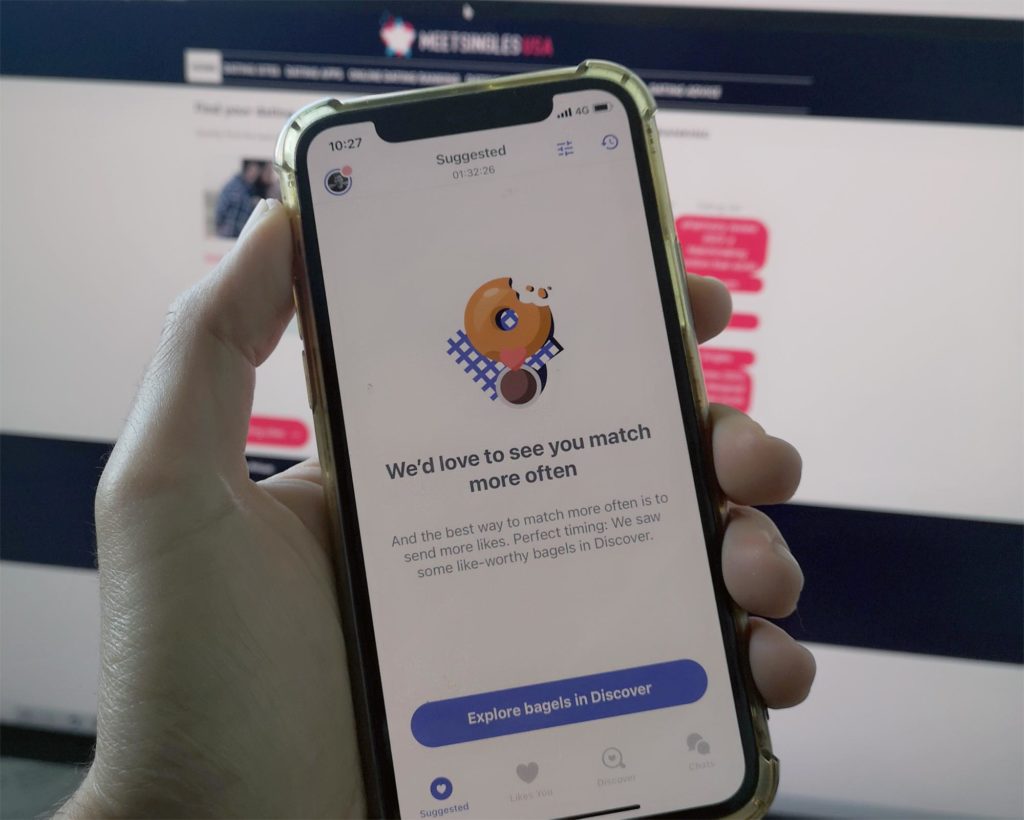 For a bit of fun for serious dating, we can recommend coffee meets bagel. The idea behind this site is to meet people by affinity.
Profiles are suggested near you and, if you like the profile, you can send flowers (equivalent to likes). These flowers cost you coffee beans (equivalent to credits).
The app will give you credits from time to time, but if not, you'll have to buy them.
The beauty of coffee meets bagel, beyond its quirky side, is that if you find someone you like, you'll have 1 week to chat with them. After that, the chat is blocked. This forces singles to decide whether or not to meet. In short, a fun application for serious dating.
7. 1tense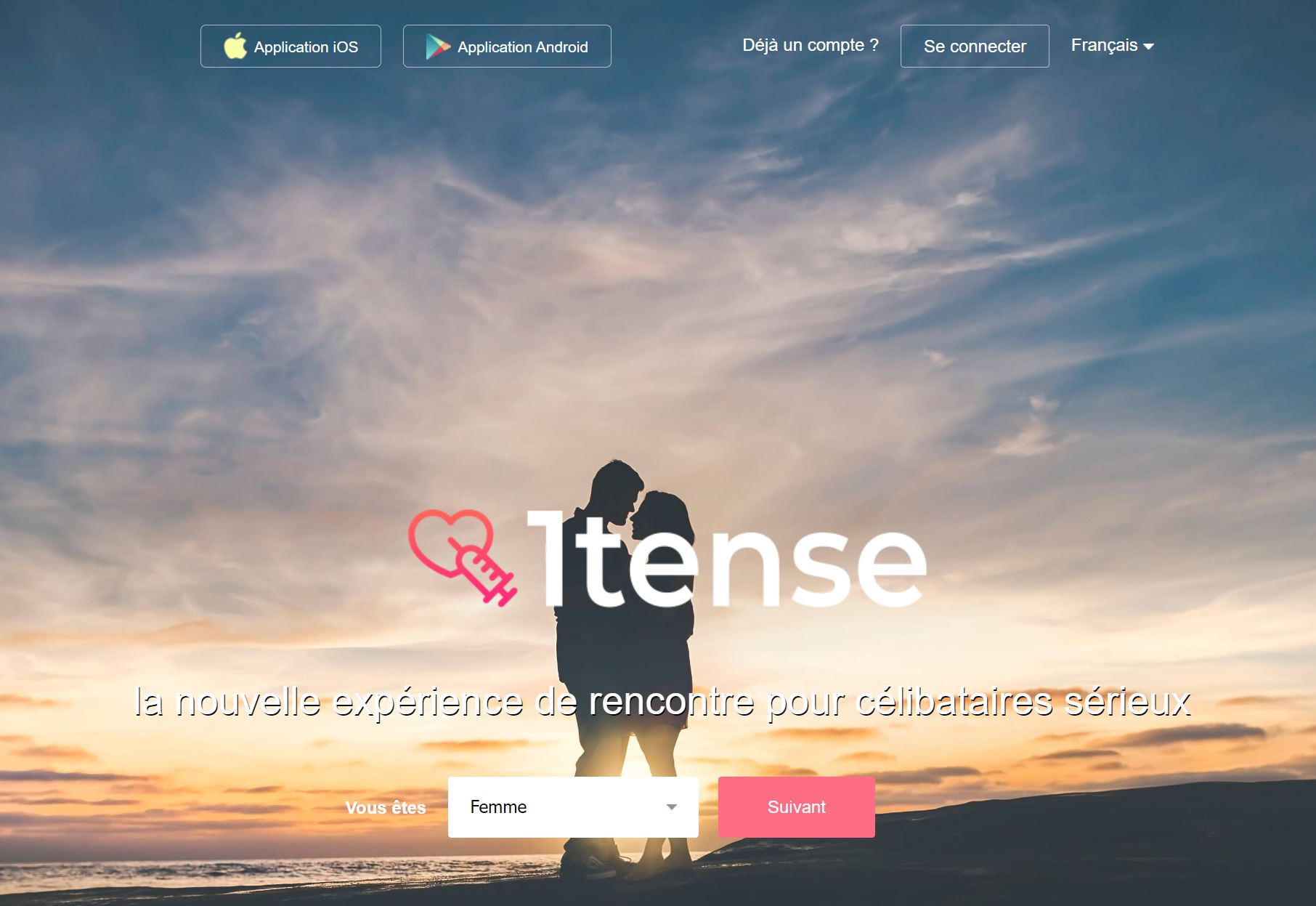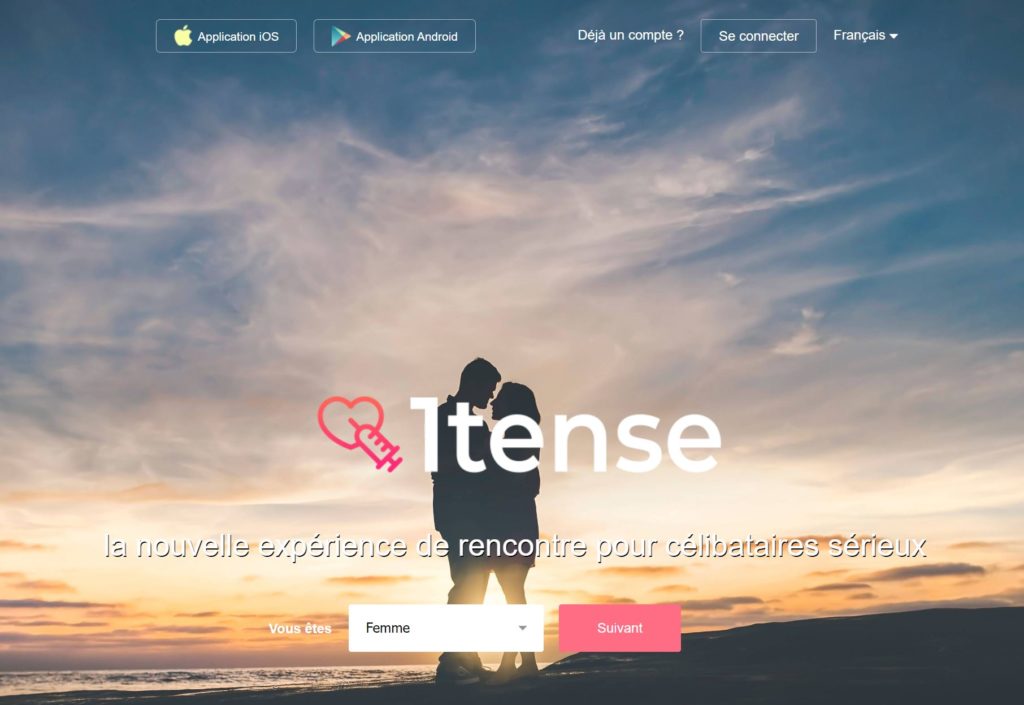 You probably don't know the 1tense dating service. It's the only 100% free dating service for singles looking for a serious relationship.
On this site, there's no blocked functionality, no paid options – everything is 100% free. Currently available only as a dating site and Android app, it's gaining in popularity every month. It deserves to be better known and it may not yet be the site where you'll find love, but if you're not willing/able to spend a dollar on dating, it's worth a try.
8. okcupid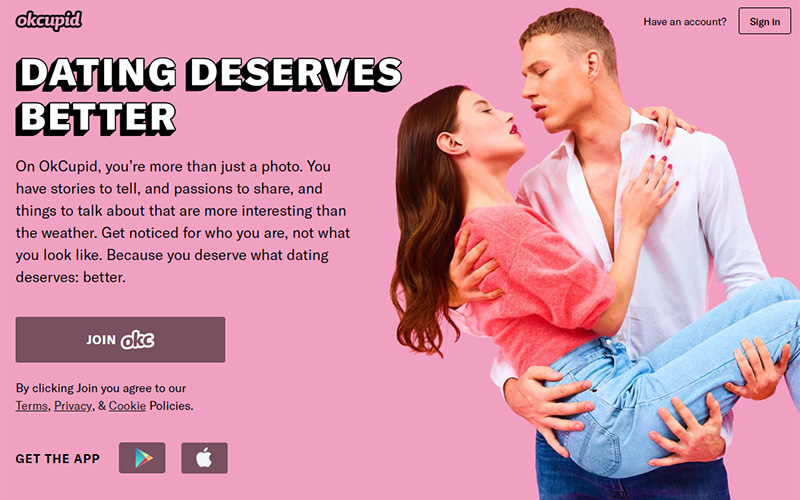 Another site we liked to test and on which there are many singles over 30 is okcupid. While we thought this site was only for casual relationships, or even just one-night stands, the reality is that okcupid is for all types of relationships.
Indeed, when you register, you indicate what you're looking for, as well as your lifestyle, eating habits, etc., and okcupid will then offer you several tabs with compatible singles according to different categories: recommended, match, online, new registrants, etc.
We liked this site a lot because of its functionalities, its internet and its members who have well-furnished profiles. The free version, although limited, is interesting. Worth a try!
9. christian mingle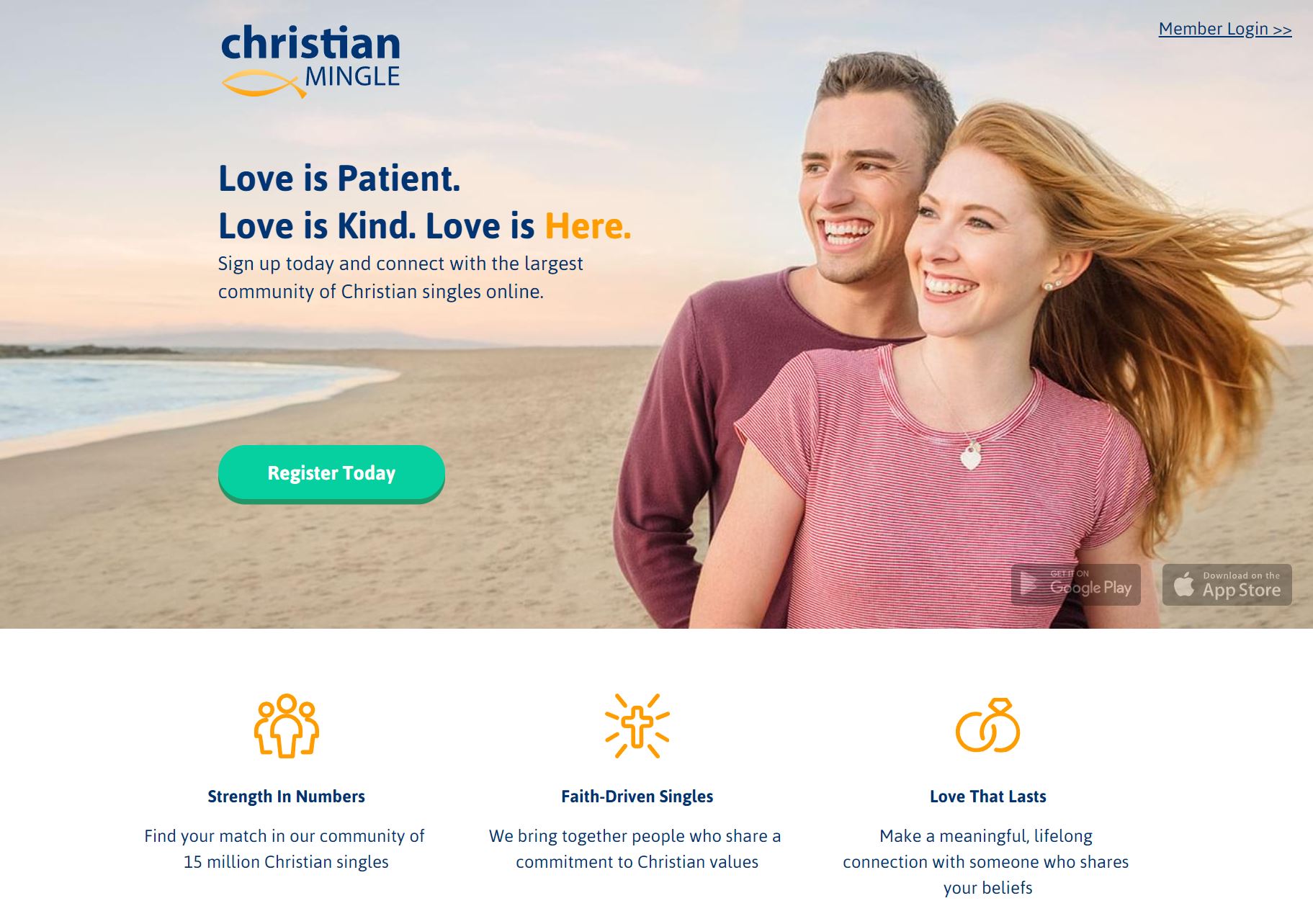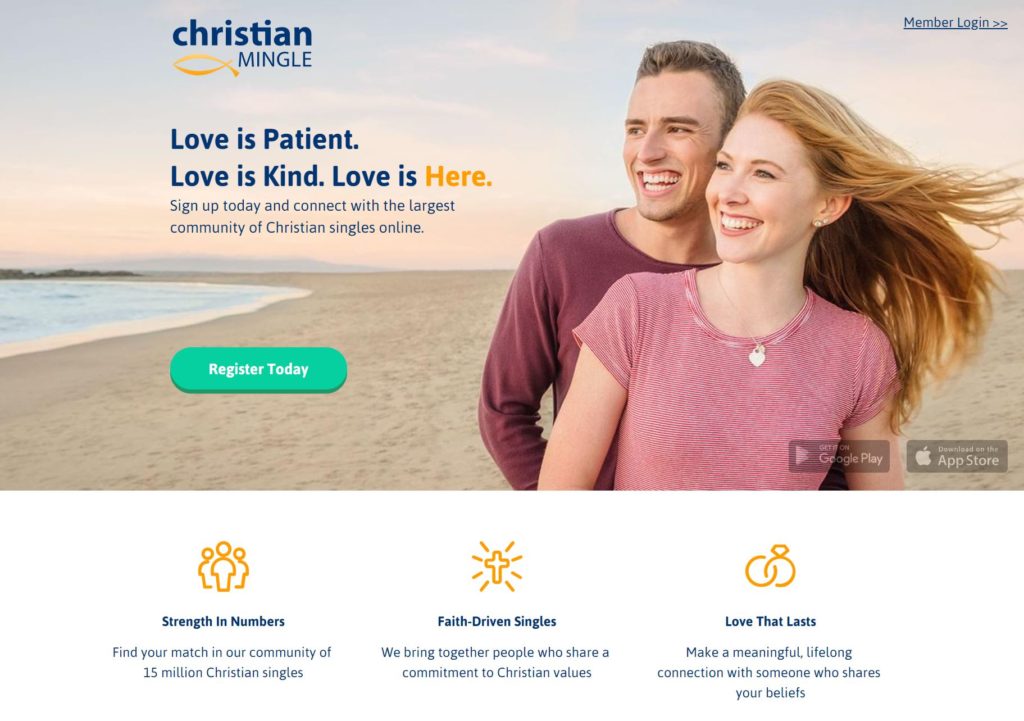 To close this ranking, a site no less interesting for singles over 30 years old so religion is important: Christian Mingle.
On this leading dating service for Christian singles, you'll find only people looking for a serious relationship.
So there are singles from 20 to over 50, but this is a very serious dating service, with committed singles, and if you're over 30 and want to meet someone who shares your faith in God, this is definitely the site to join.
This is the end of our ranking. As we've already told you, all these dating sites and apps are good for the over-30s. It all depends on the type of relationship you're looking for.
If you'd rather see a ranking from best to worst, check out our ranking of the best dating sites and apps.
Best dating apps for serious and long term relationships
Now that we've talked about all our favorites for the over-30s, it's time to focus on those for singles who want to find the right person for a serious relationship.
And yes, apart from a few die-hards, many thirty-somethings want to settle down with someone who will accompany them through their daily lives, their happy moments or their sad ones.
So we're going to give you our top 3 sites for a serious, lasting relationship.
1. eharmony
Without hesitation, we put eharmony in first place. It's the most serious, the most complete and the most popular site for all future lovers. We're not going to go into its many qualities, but in a nutshell: compatibility score, serious profiles, subscription that obliges you to have only singles committed to finding love.
2. hinge
We hesitated a bit between hinge and coffee meets bagel, but in the end Hinge is the service that also offers affinity-based dating, has a large number of members and is perhaps less complex and conceptual than coffee meets bagel with its credit, flower, coffee bean system… in short, Hinge is perfect if you're looking for love on a dating app.
3. 1tense
To round off the top 3, we propose an atypical alternative: 1tense. A dating site that's truly 100% free and aimed at singles who want to meet others looking for a serious relationship. You'll find members from 20 to over 70, from all over the world, but at least it's totally free.
Do people in their 30s use sites or dating apps?
People over 30 are definitely using dating apps. But dating sites aren't dead yet.
According to the curve below, since 2004, there has been a steady increase in demand for dating apps in the USA. For dating sites, in red, demand is declining, but still returning to 2010 levels.


This is due to the ease of access to dating apps: easy to find, install and create an account.
There are, however, two major differences we've noticed in terms of behavior. The majority of people who install dating apps are curious or want casual relationships. Those who register on dating sites, especially those with personality tests and compatibility algorithms, want a long-term relationship.
We see this, for example, with Hinge, a serious dating app that's trying to break into the mainstream, but isn't quite as successful as Tinder. Why is this? Because Hinge doesn't have the same target audience as Tinder users, who we call quick dating.
So yes, people over 30 use dating sites and dating apps en masse, but not necessarily for the same purposes. It's up to you to choose sides!
About the author