Tinder
See 1 reviews from members for Tinder.
The dating application Tinder has become in a few years the leader in smartphone dating app. Note that the Tinder app is also available as a computer dating site.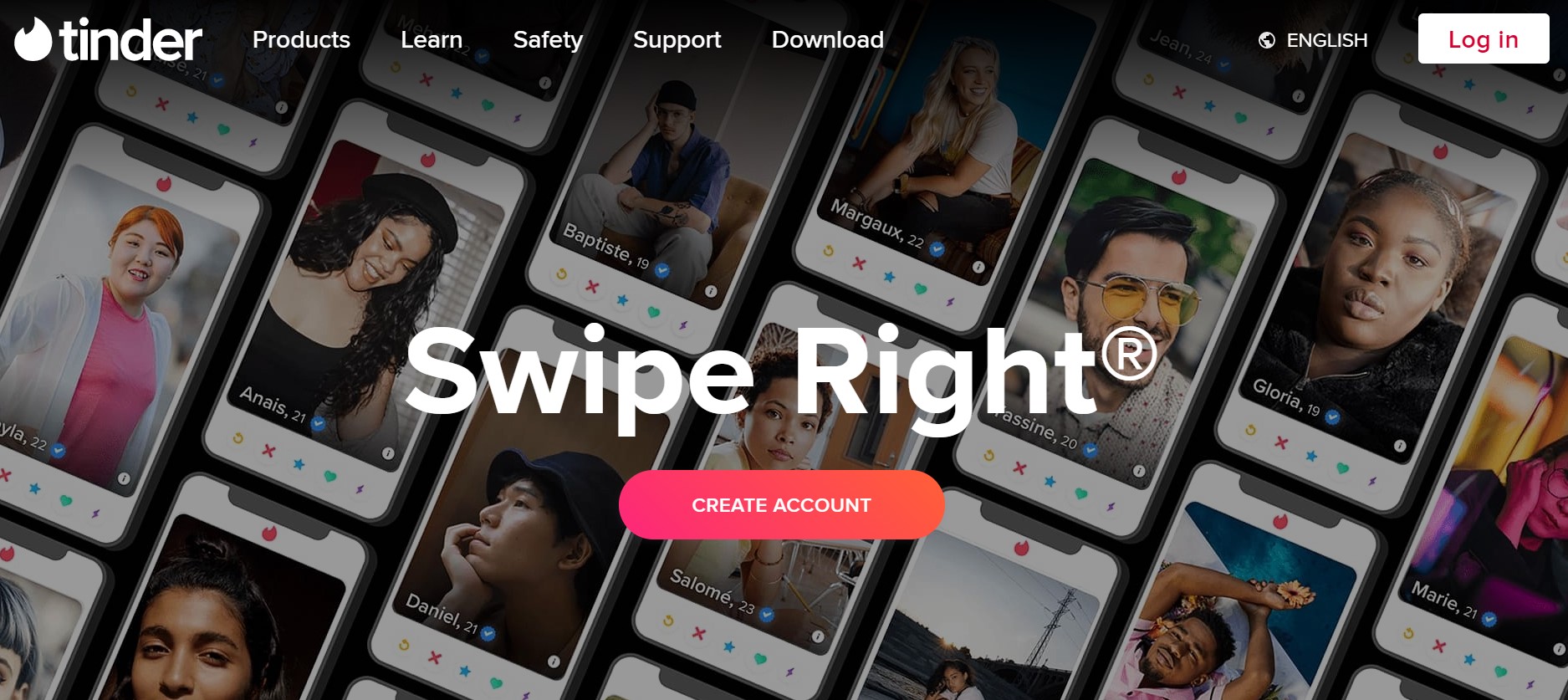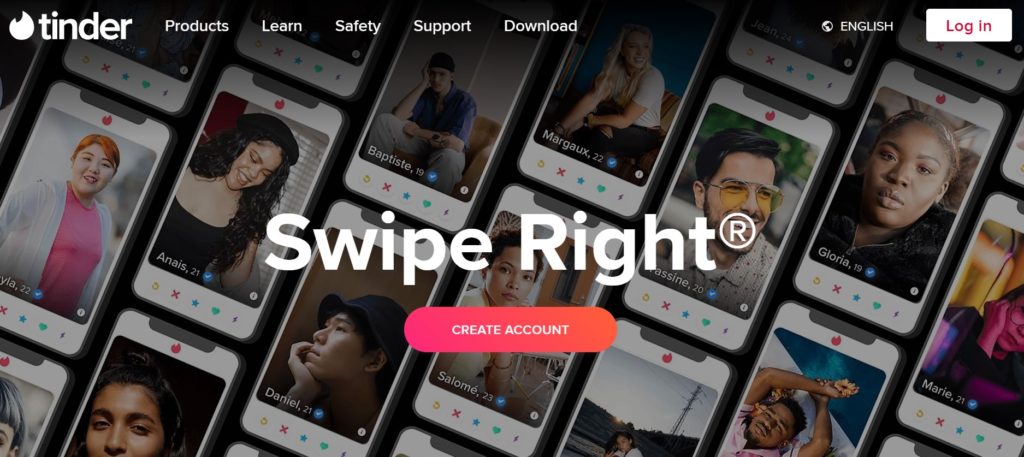 The principle of Tinder is to meet singles nearby and, just on the photo, to make a SWIPE (finger movement on application or computer mouse to pass the photo to the right or to the left) on the photo of a man or a woman to say if you are interested or not by this single. If in return the single says he is interested by swiping on your photo, then it "matches" and Tinder puts you in touch. You can find relationships, but many singles have also found love and even friends on Tinder.
Tinder claims over 340 million users and over 55 billion matches across 190 countries worldwide to date.
Tinder Free
The success of the Tinder application, beyond its simplicity of use, is that it is possible to exchange for free with singles… within a certain limit! With free Tinder you can :
Create an account;
Create a profile (photo, description, etc.) ;
Make SWIPES;
Exchange by private message;
1 Super Like per day.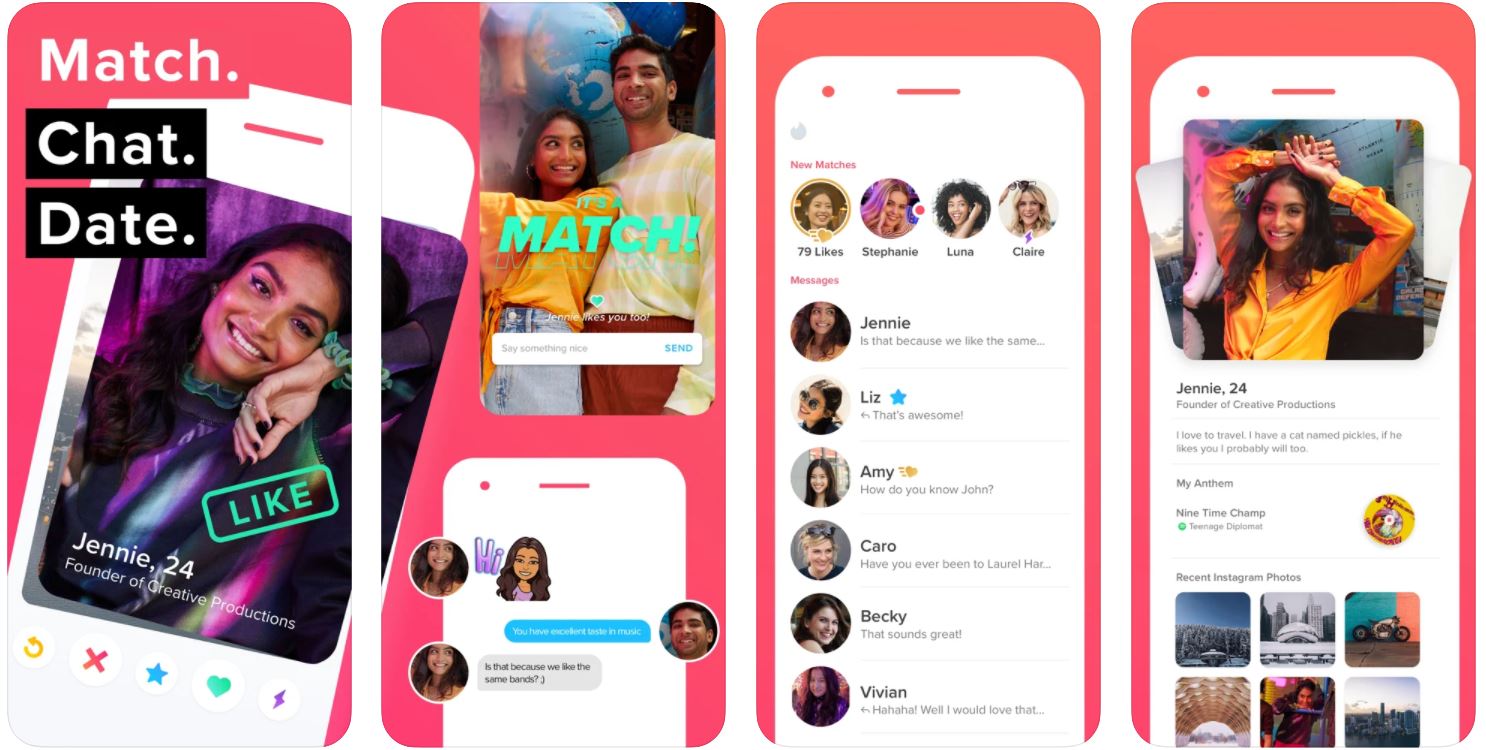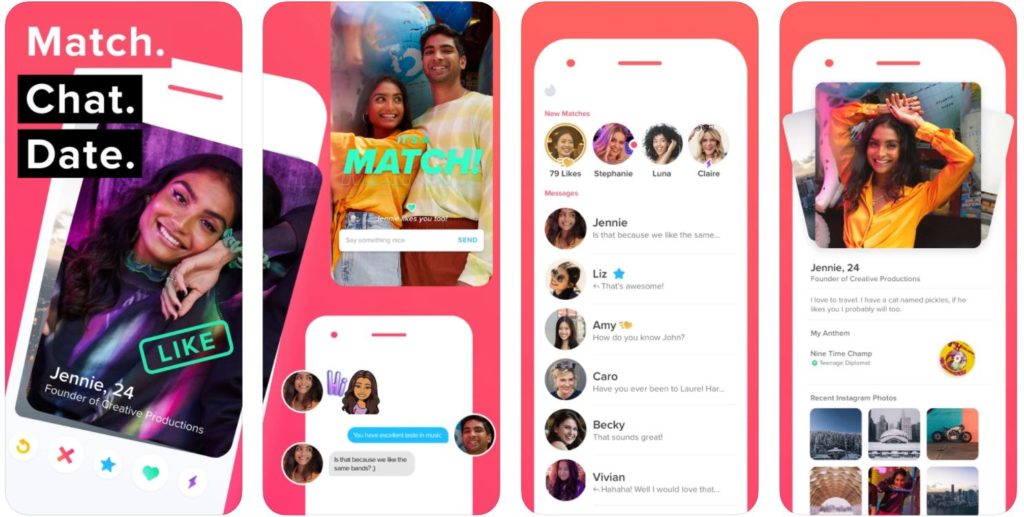 Free Tinder offers the vast majority of its features for free, so it is possible to meet people without paying.
In return for this choice, Tinder free will display advertisements.
Learn more about Tinder Free.
Tinder + / Gold / Platinium subscription price
The Tinder application has paid offers called Tinder +, Tinder Gold and Tinder Platinum. The prices of the subscriptions can vary depending on the country, age (under or over 30), gender, number of matches…
The price of a Tinder subscription can go from $1.67/month to $19.99/month.The only way to know the price of the subscription for you, is to sign up for free on Tinder.
| Features | Tinder Free | Tinder+ | Tinder Gold | Tinder Platinium |
| --- | --- | --- | --- | --- |
| Match. Chat. Meet. | X | X | X | X |
| Unlimited Likes | | X | X | X |
| Unlimited Rewinds | | X | X | X |
| Hide Advertisements | | X | X | X |
| 5 Super Likes a week | | | X | X |
| 1 Free Boost a month | | | X | X |
| See Who Likes You | | | X | X |
| New Top Picks every day | | | X | X |
| Message before Matching | | | | X |
| Prioritized Likes | | | | X |
| See the Likes you've sent in the last 7 days | | | | X |
Try Tinder on PC
As explained above, while Tinder has been most successful as a smartphone application, it is entirely possible to use the Tinder dating site on a computer, whether PC or Mac, as a traditional dating site.
You can create an account either with Facebook or with a phone number (because yes, the idea of Tinder is that it can be used on a computer as well as a smartphone application and therefore it is the phone number that serves as an identifier).
Our Opinion on Tinder
It is possible to make all types of encounters on the Tinder application, it is well known. The idea is to get into a relationship and more if affinities. Tinder's competitors are not Match but rather Badoo or Bumble. Nevertheless, Tinder claims that it is possible to make serious date on its site, with testimonials and marriages to prove it.
Tinder is therefore a good dating platform, reliable, serious, which will allow you to meet people for free or for a small fee with many singles nearby.
Tinder is worth trying if you are not in a hurry to meet someone. You can make a date with singles for a hookup dating, a serious dating and a casual dating.
Appears in guides :
1 reviews from Tinder members
From newest to oldest
Tinder
Sophia

opinion -

January 12, 2022

at 9:34 am

Tinder is a good dating app for casual dating. It's ok for me but if you are looking for a serious relationship, Tinder may be not for you. tinder's strength is that it is the most popular application with the most members. The strong point is that it is possible to meet people for free. And subscriptions are cheap if you want more features. In short, from my point of view Tinder is a very good dating application.
Participate by rating Tinder dating site
In addition to leaving a comment below, you can rate the dating site (provided you have tested Tinderm) by giving it stars. Optional if you haven't tested the site.
Give your opinon about Tinder