Zoosk Senior: how it can help you to find love after 50
By Alexandre (admin), last updated on July 26, 2023
Are you over 50 and want to know if Zoosk is a suitable dating service for seniors? Are there many users over 50 on this platform? Zoosk is not the first dating service you think of when you want to meet people after 50. However, many seniors register every day on this site and are online to meet new people.
We tested for you Zoosk in Senior version and we tell you everything: how to find zoosk senior profiles, zoosk membership, free features and our review.
How to find seniors on Zoosk
First, as with all other singles, you will need to create a free account on Zoosk.
You have created your account on Zoosk and now you want to find singles over 50 on Zoosk. To do so, click on the image on the right of the search tab.


You will then have access to advanced search options. On the new screen you will be able to choose the age range of singles you are looking for.
In the case of Zoosk Senior, we have set the age range to 50 to 78. It is not possible to do more than 78 years old.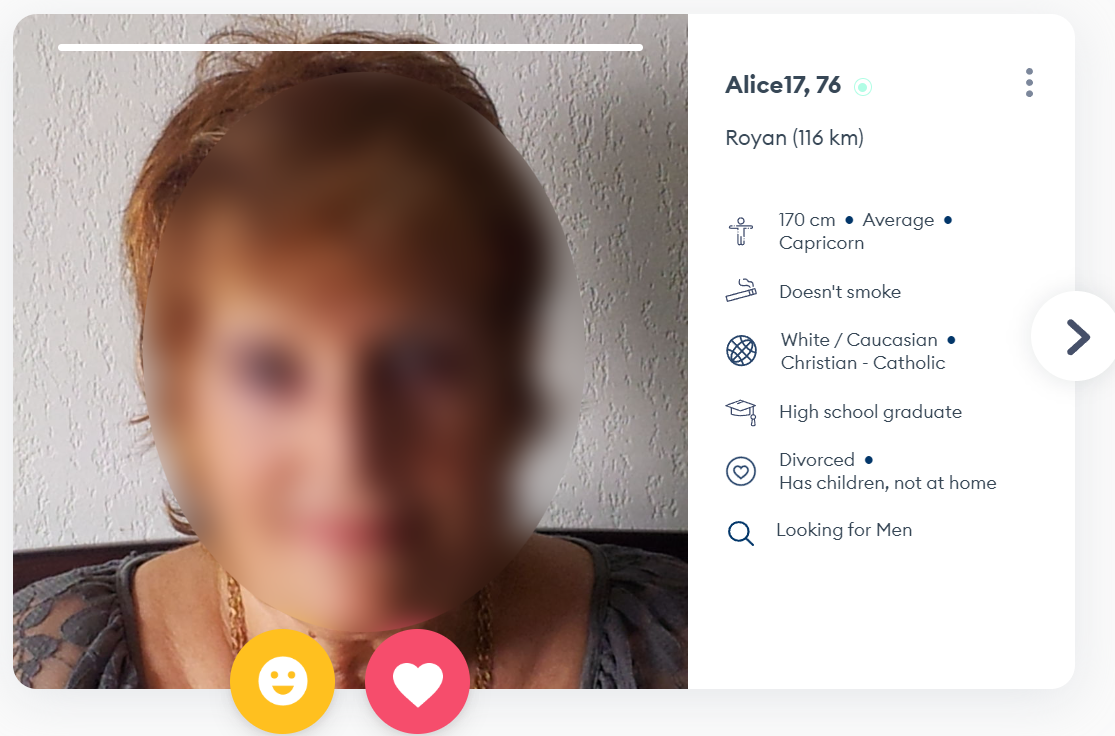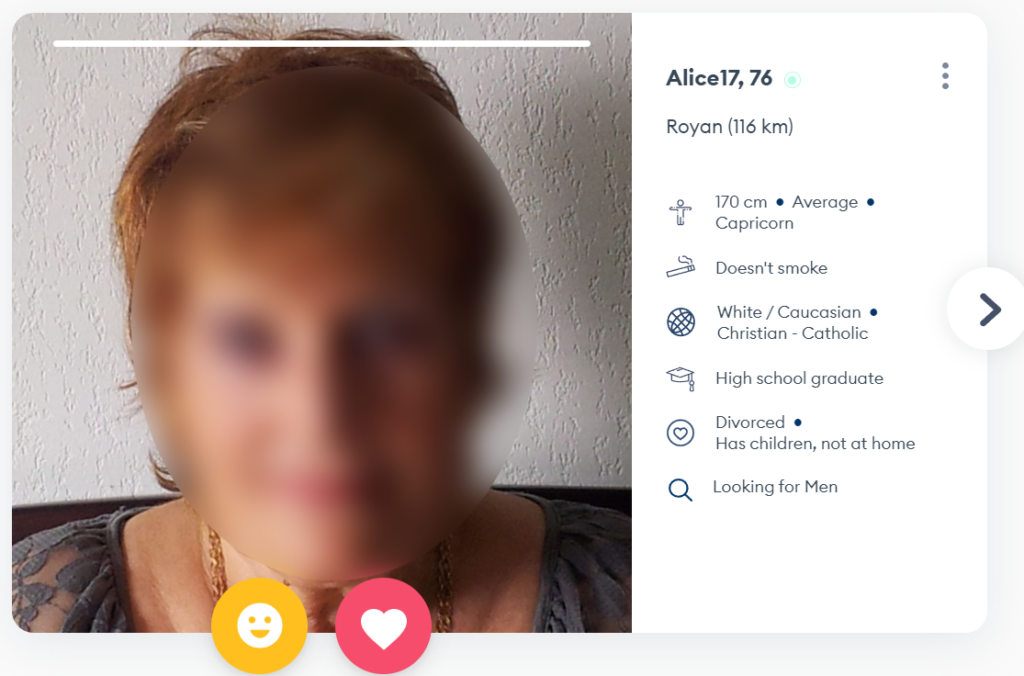 And good news, Zoosk does find singles over 50. However, it must be recognized that, compared to dating sites specialized for senior, Zoosk has a small database of members over 50 years old. According to our test, it is possible to find singles within 15 miles (30 km), but sometimes you'll have to travel over 62 miles (100 km) to find more.
Zoosk Senior Cost
Zoosk works with a subscription system and virtual currency. If the subscription is optional at the time of the inscription and for the global use of the site, it allows all the same a major functionality of Zoosk: the instant messaging.
The price of the Zoosk Senior subscription is the same as for Zoosk Cost. There are no special offers for seniors.
Pass 12 months : $14.95 / month
Pass 6 months : $14,95 / month
Pass 3 months : $24,95 / month
Pass 1 month : $34,95 / month
The longer the subscription period, the better the price. Note that if you take for example a 6 months subscription, you will have to pay the 6 months in one payment.
Unsubscribing is easy and can be done from the customer account. Here again, it is important to note that if you cancel your subscription after 2 months, the unused months will not be refunded.
Zoosk Senior Free
Ok but then, what is it possible to do on Zoosk for free?
As with most dating services, you can create a free account, fill in your profile with content, browse singles' profiles using the search engine.
You also have access to the Carousel feature which proposes compatible singles that you will have to like or pass according to a photo, age, city, in the same way as the matches of the SWIPE feature of Tinder. If the like is reciprocal then there is a match and you will be invited to enter the conversation.
In order to demonstrate all the free features of Zoosk Senior, we have made a video.
Then, to contact singles you will have to take a subscription. Unless the single has a Premium account. In this case you will be able to contact them for free.
Tips for successful dating
You know how Zoosk works, you may have even created an account. Now how can you significantly increase your chances of dating other singles registered on this platform?
First of all, you need to have a successful profile. You may be over 50, but seduction is not just for the young. Display your most beautiful photos, make an ad that tells more about you and what you are looking for and fill in everything that Zoosk allows to know about you: hobbies, aspirations, etc.
Then don't send mass non-personalized messages to all the other users, it's the best way to not get a response, at worst to have your Zoosk account blocked.
Select a few singles who really caught your eye and then carefully review their Zoosk profiles. See what they are looking for, what they like, what they don't like. Based on this information, send a personalized message of a few lines.
Some examples:
Hi, I'm [name] and I'm new to Zoosk Senior. I saw your profile and I was impressed by your [interest/hobby/occupation]. How long have you been [doing/enjoying/working on] that?
Hello, I'm [name] and I'm looking for someone who shares my passion for [interest/hobby/activity]. I noticed that you also like [interest/hobby/activity]. What do you like most about it?
Greetings, I'm [name] and I'm a fan of [movie/book/music genre]. I saw that you have a similar taste in [movie/book/music genre]. What is your favorite [movie/book/song] and why?
Trust us, with a good profile and a personalized message, you'll do better than 80% of other Zoosk users.
Is Zoosk Senior worth it? Our quick review
Let's say it right away, Zoosk is not a dating service specializing in people over 50 and it is probably not the best senior dating site.
However, Zoosk is a good casual dating site, with a simple and fun interface, an offer to contact premium singles for free and it still has a few hundred thousand users worldwide, including people over 50 years old.
It is also a site that is very popular with singles who are used to social networks. By the way, if you are a big user of your smartphone, you can use the dating app with the same account as the website.
This platform is designed for senior citizens looking to meet new people without the fuss, whether for friendship or romance.
So, if you are between 45 and 60 years old and you want to meet casuals with singles over 50, and you don't mind the distance, Zoosk may be for you. To learn more, read our full Zoosk review.
Zoosk Senior alternatives
If you are really looking for a specialized site for the over 50's and you think that Zoosk will not suit you, we can offer you the following alternatives.
About the author