The best free dating sites and apps for serious relationships
By Alexandre (admin), last updated on March 23, 2023
Are you a single man or woman looking for a serious relationship?
Ready to use a dating site or application but not to pay for dating?
There are hundreds of dating platforms. Some are 100% free, others freemium and others paid. It's hard to find your way around unless you test them all one by one…
That's why we have listed and classified the best free dating sites and applications for singles looking for a serious relationship, and where it is possible to send messages for free.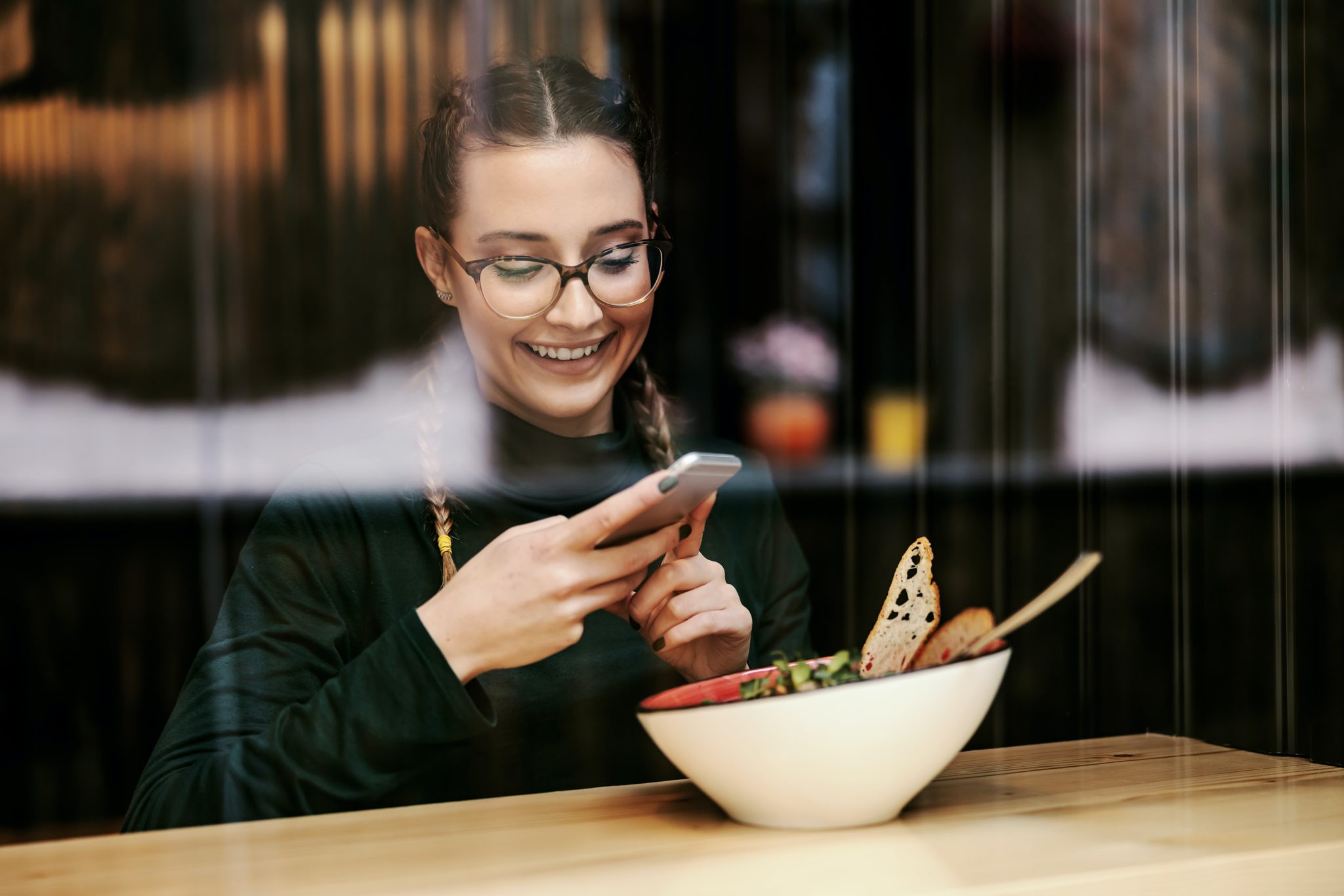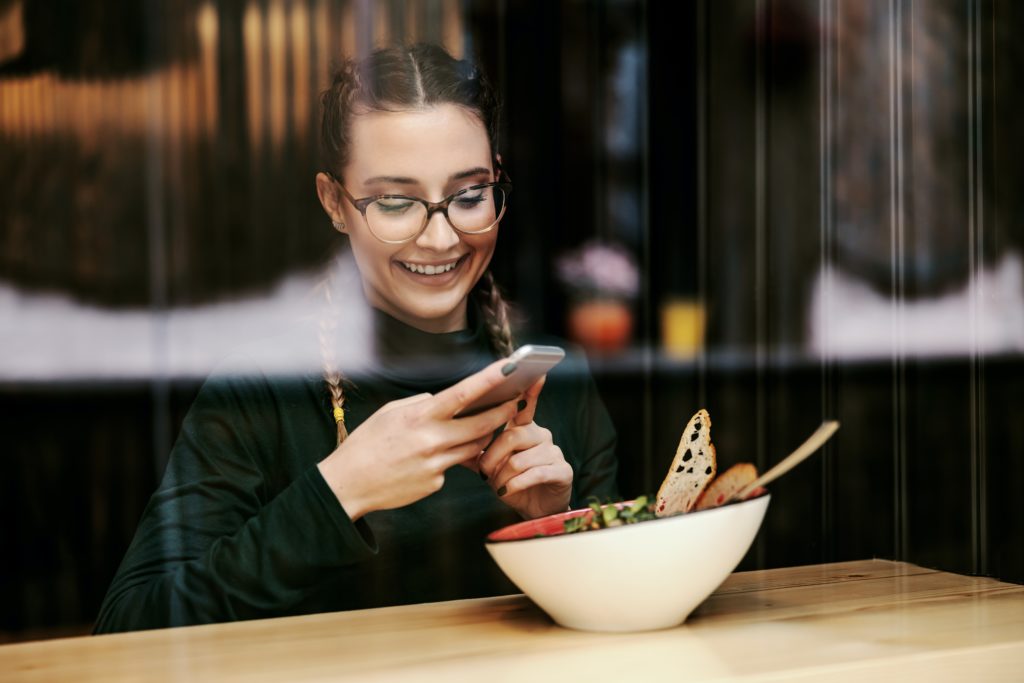 What are free dating sites and apps
As you may have noticed, almost all dating sites and applications claim to be free. Then when you sign up, you are sooner or later asked to pay! Disappointing…
The reality is that yes almost all dating sites and applications offer free registration. That is, you can create your account for free, sometimes search for profiles and that's where it ends.
You then have 3 categories: totally free dating sites with no limits, dating sites where it is possible to send messages for free with paid options, and dating sites with free trial.
Below we will tell you about the totally free dating sites and apps and those where it is possible to send messages for free, with paid options.
Best free dating sites for serious relationships
Below are the dating sites and applications where you can send messages without paying. You will not find in this list services like Match, Eharmony or Zoosk where it is mandatory to take a subscription to send a message.
1. 1tense
The dating service 1tense (pronounced intense) is a newcomer in the online dating market. It simply offers to meet singles looking for a serious relationship.
The features are classic: profile searches, compatible members, etc.
Available on computer (website) and on Android, there is not yet an application for iPhone.
Pros: Truly 100% free with no paid options. Reactive moderation when a member is reported.
Cons: no innovative features. No iPhone application.
Is 1tense really free? Yes 100%!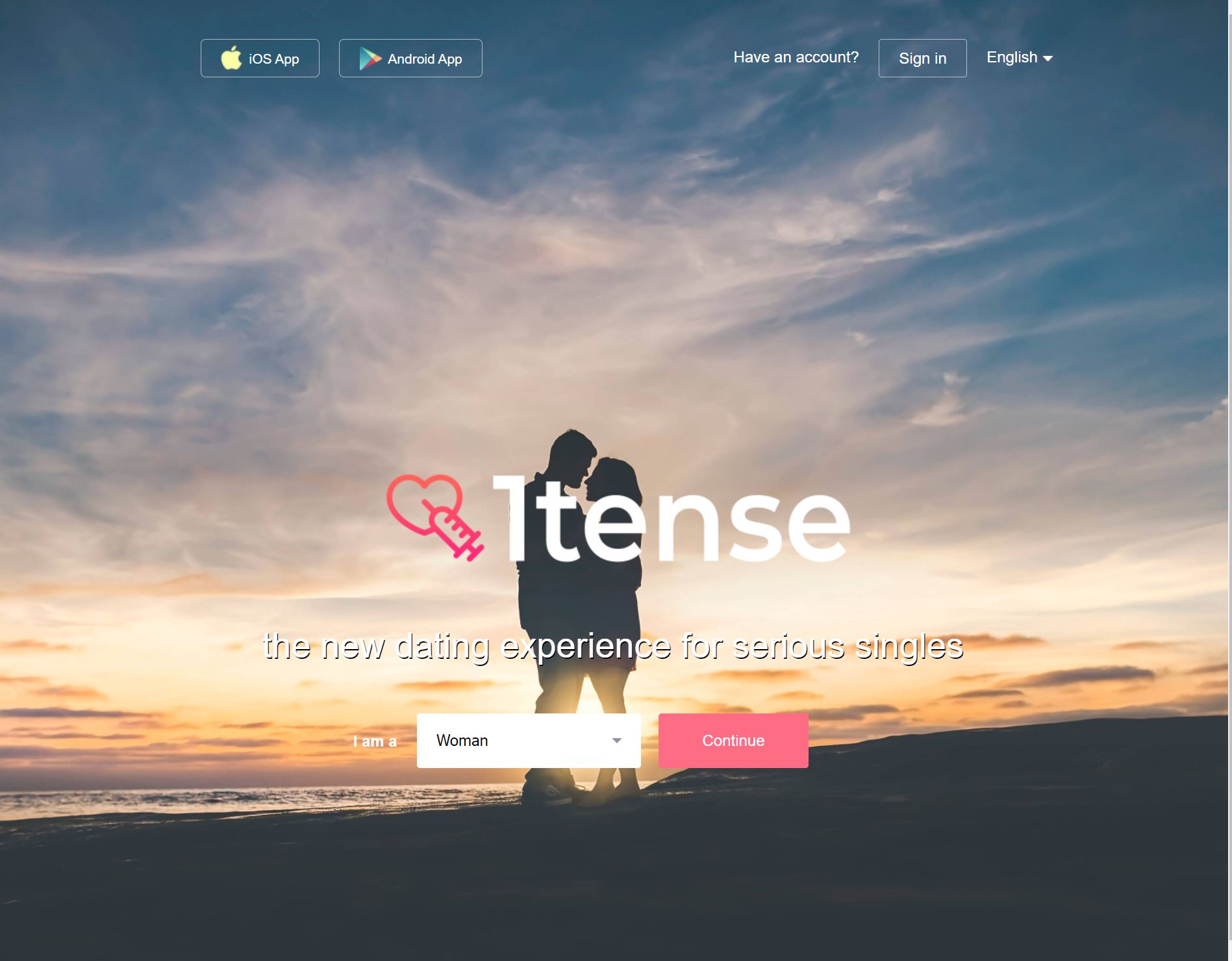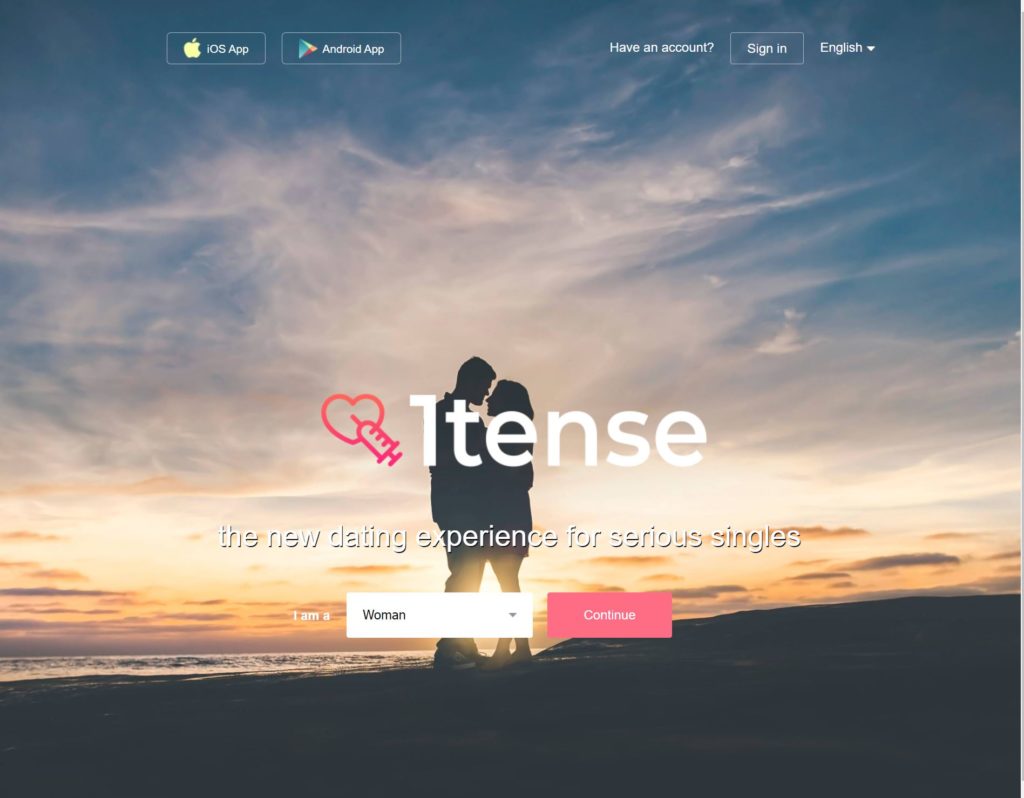 2. Tinder
Who doesn't know Tinder, the world's leading dating app? In less than a decade, Tinder has made a place for itself on the smartphones of millions of singles.
It is Tinder that has democratized SWIPES and matches. Of course, Tinder is not only for serious relationships, but many singles have found love there.
Pros: millions of users, easy to use, possible to send messages for free if you have a match.
Cons: not only singles looking for a serious relationship.
Is Tinder really free? it is possible to send and receive messages for free on Tinder if there is a reciprocal link. For more features you will need to take out a subscription.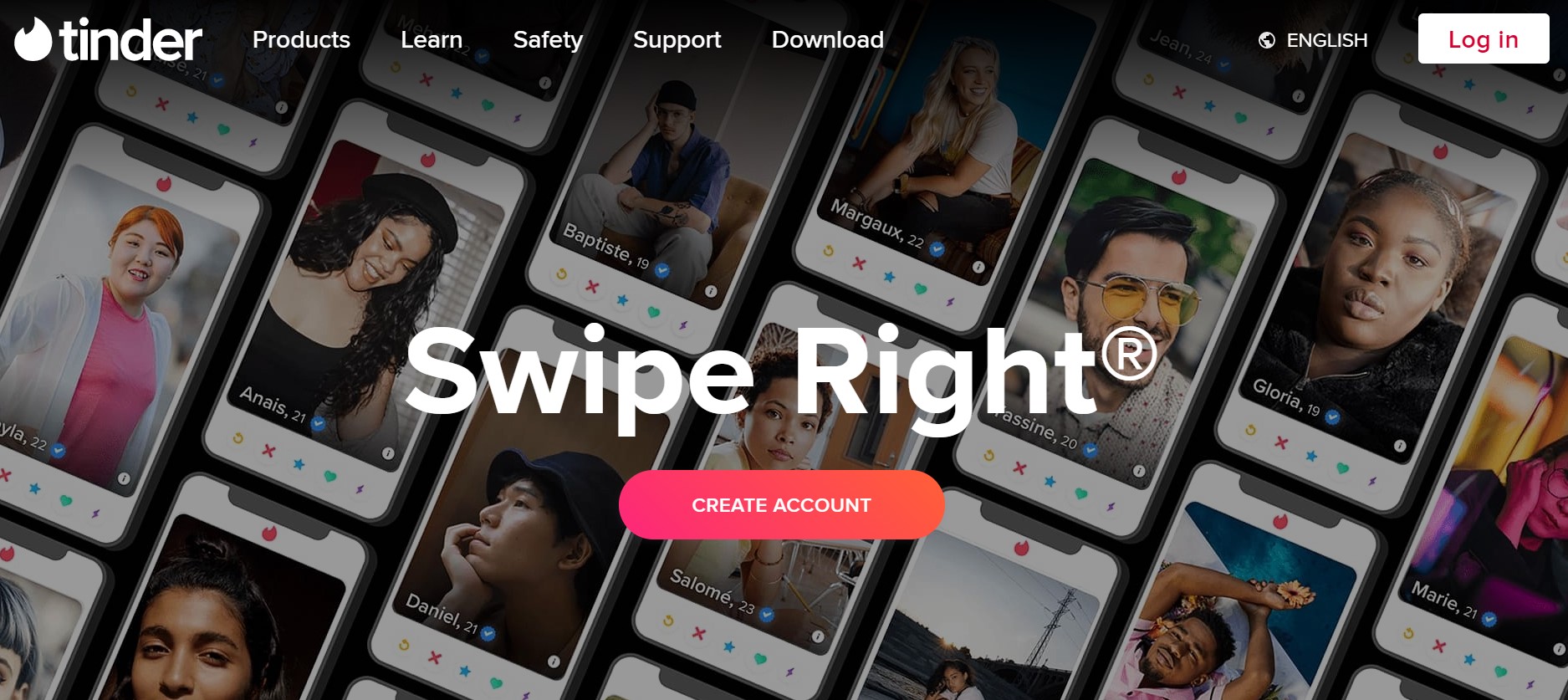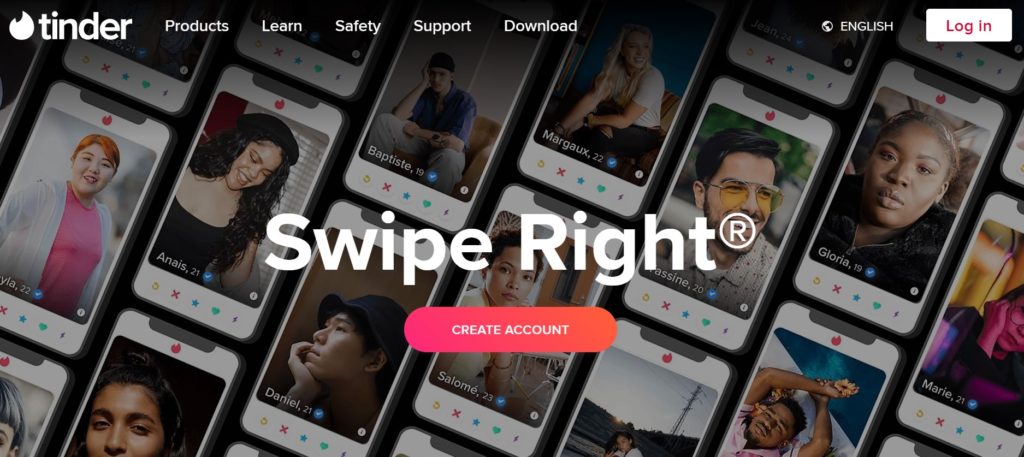 3. POF
Plenty of Fish, aka POF, is a well known dating service in North America, both in Canada and the USA. It offers singles the opportunity to meet people with the help of a personality test.
It is possible to use most of the features for free, including sending messages, thanks to the posting of ads.
Pros: Serious dating service, with serious singles, where it is possible to make love matches.
Cons: No real negative point, maybe the service is less popular since the arrival of a certain Tinder.
Is POF really free? It is possible to send messages for free. The subscription allows you to put forward your profile so that it is seen more and to have no more ads.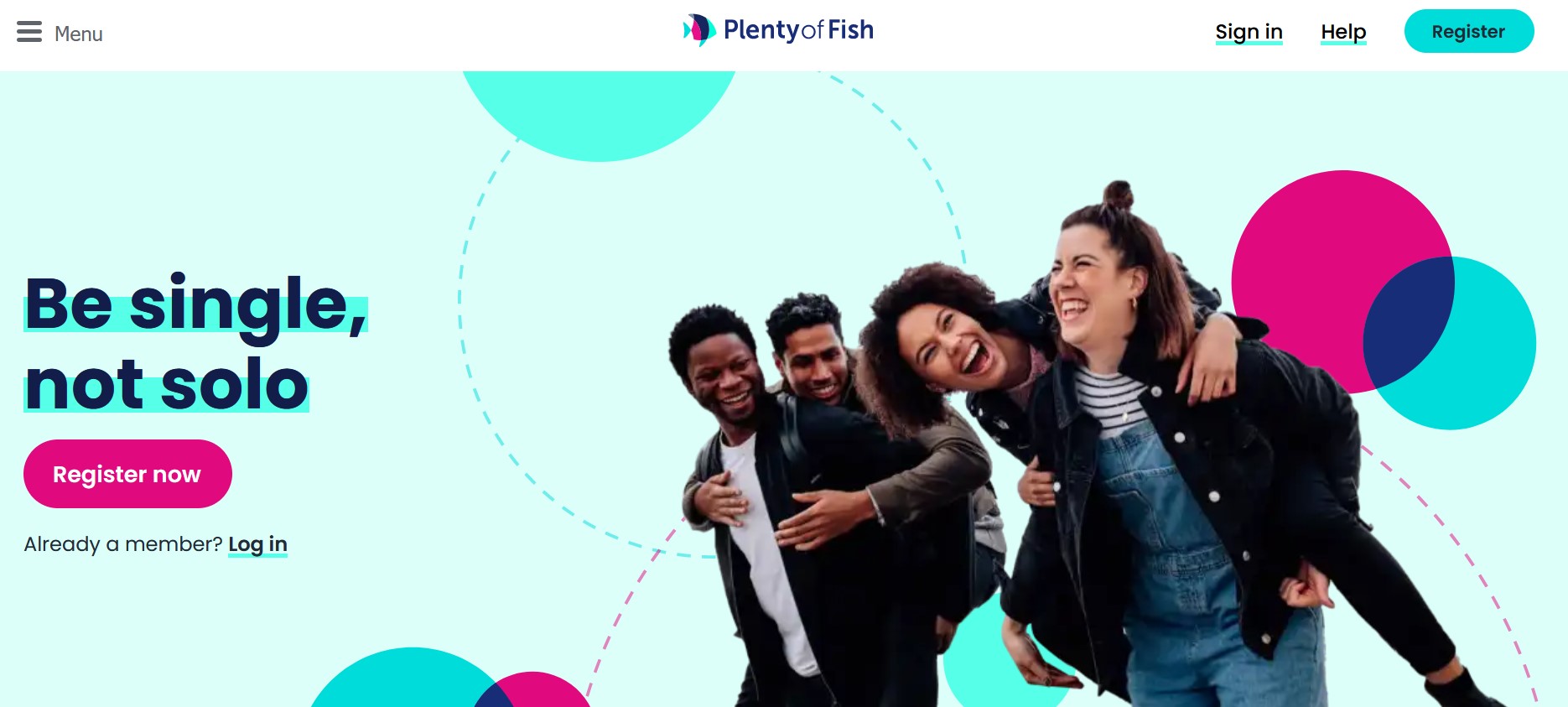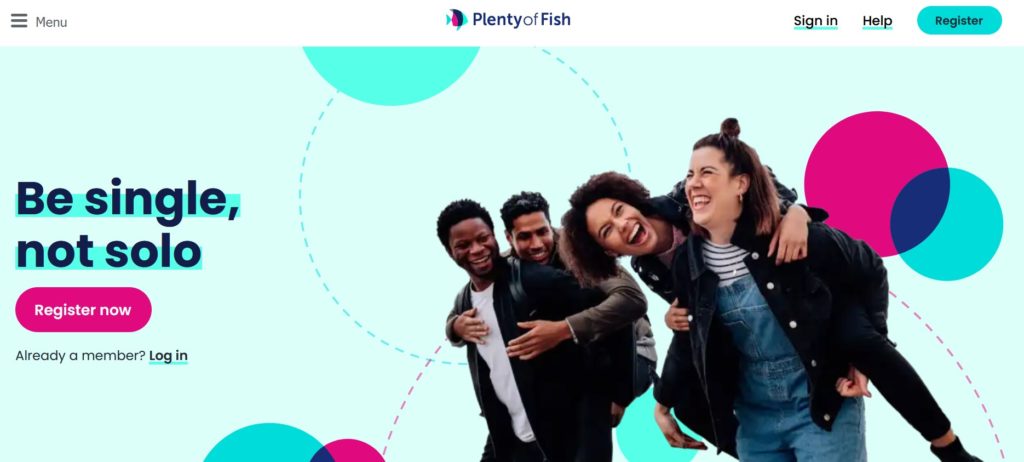 4. Bumble
Bumble, or as we like to call it in the editorial office, the anti-Tinder! Yes, Bumble is the direct competitor of Tinder because it is aimed at the same target and was created by a former Tinder executive!
On Bumble, you register only to meet serious people. The difference with Tinder: it is up to the woman to write the first message.
Pros: Bumble is gaining popularity and users every year, it is really aimed at serious dating and is a good alternative to Tinder and Hinge.
Cons: It does not yet have the popularity of the best and therefore has fewer members. As it is the women who write the first message, the experience can be frustrating for some men.
Is Bumble really free? It is possible to write to a member for free as long as you have a reciprocal like (match). It will be necessary to take a subscription to have more SWIPE and have your profile highlighted.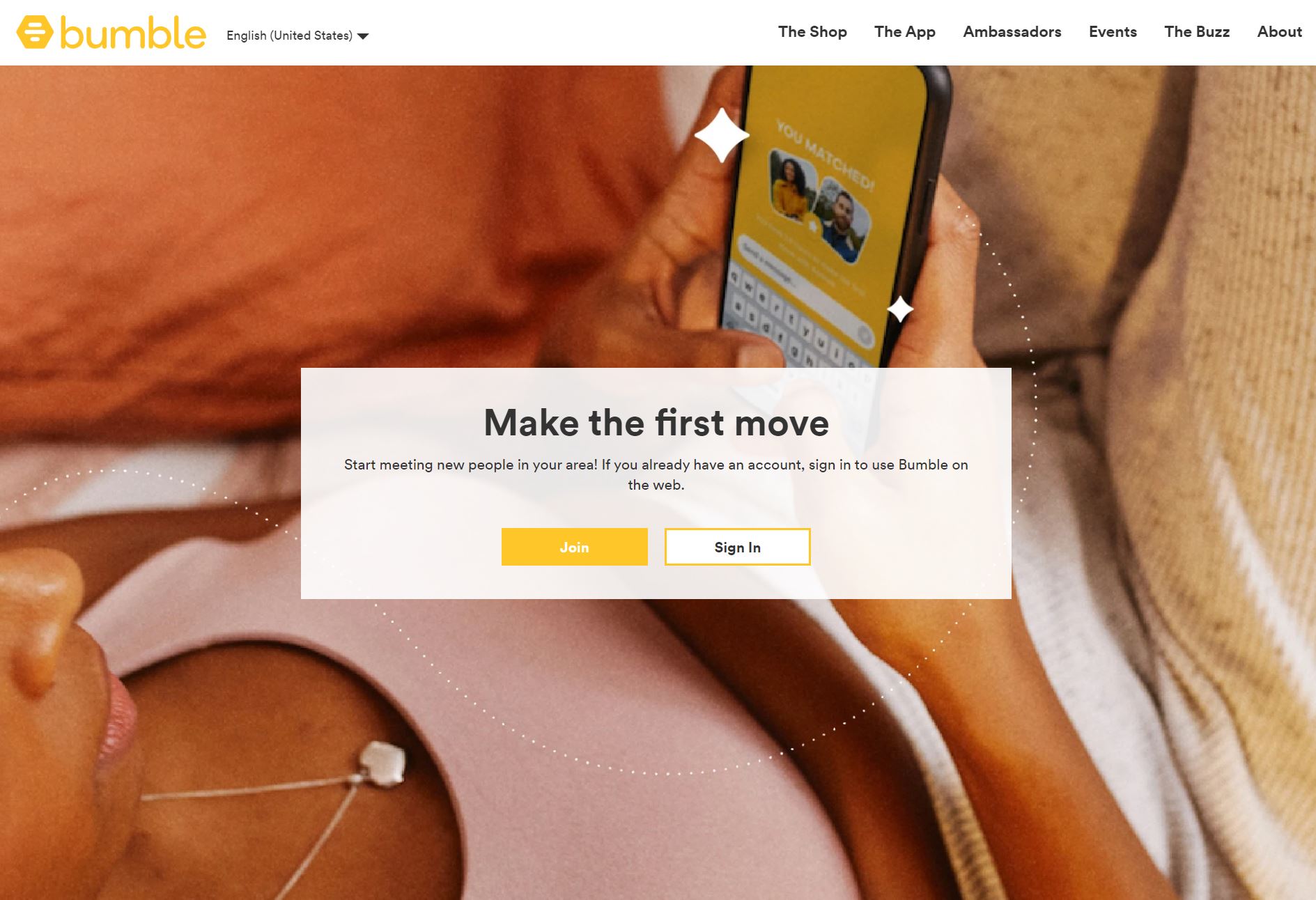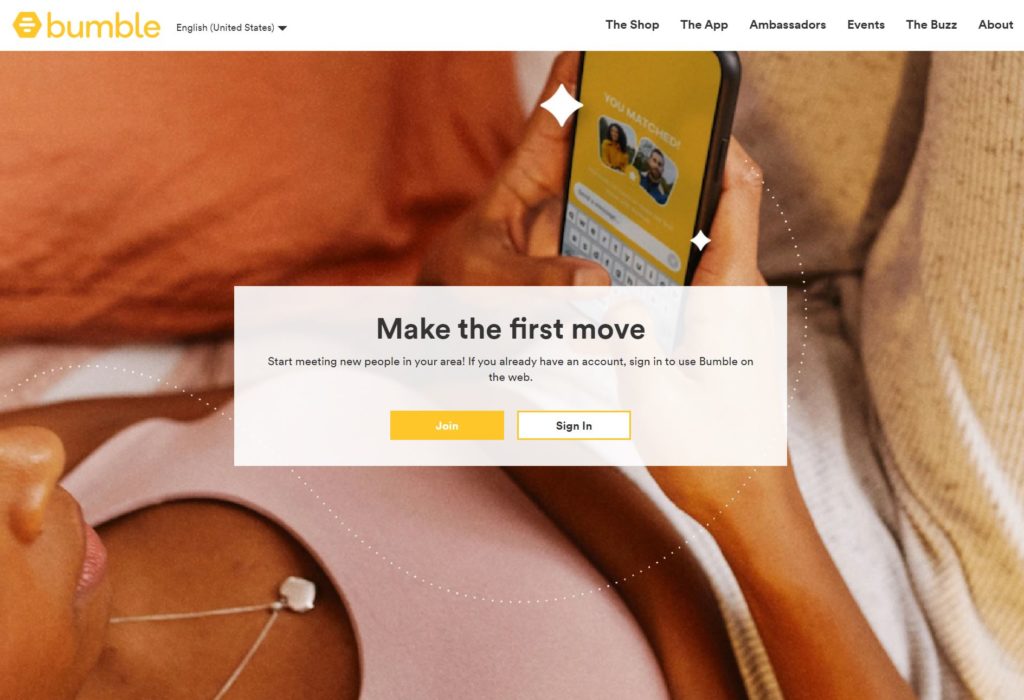 5. Hinge
Hinge is the up-and-coming dating app that wants to become the Tinder of serious relationships with a slogan: the dating app made to be deleted.
On this dating application, halfway between Tinder, Match or eharmony, only registered singles looking for a serious date.
Pros: Original dating application, a little different from the others, with mostly high quality singles profiles.
Cons: Hinge can be a bit difficult to use at the beginning, quite demanding when creating a profile (6 photos mini), it is not yet as well known as the best apps.
Is Hinge really free? Yes, it is possible to chat with singles for free as long as you have a mutual match.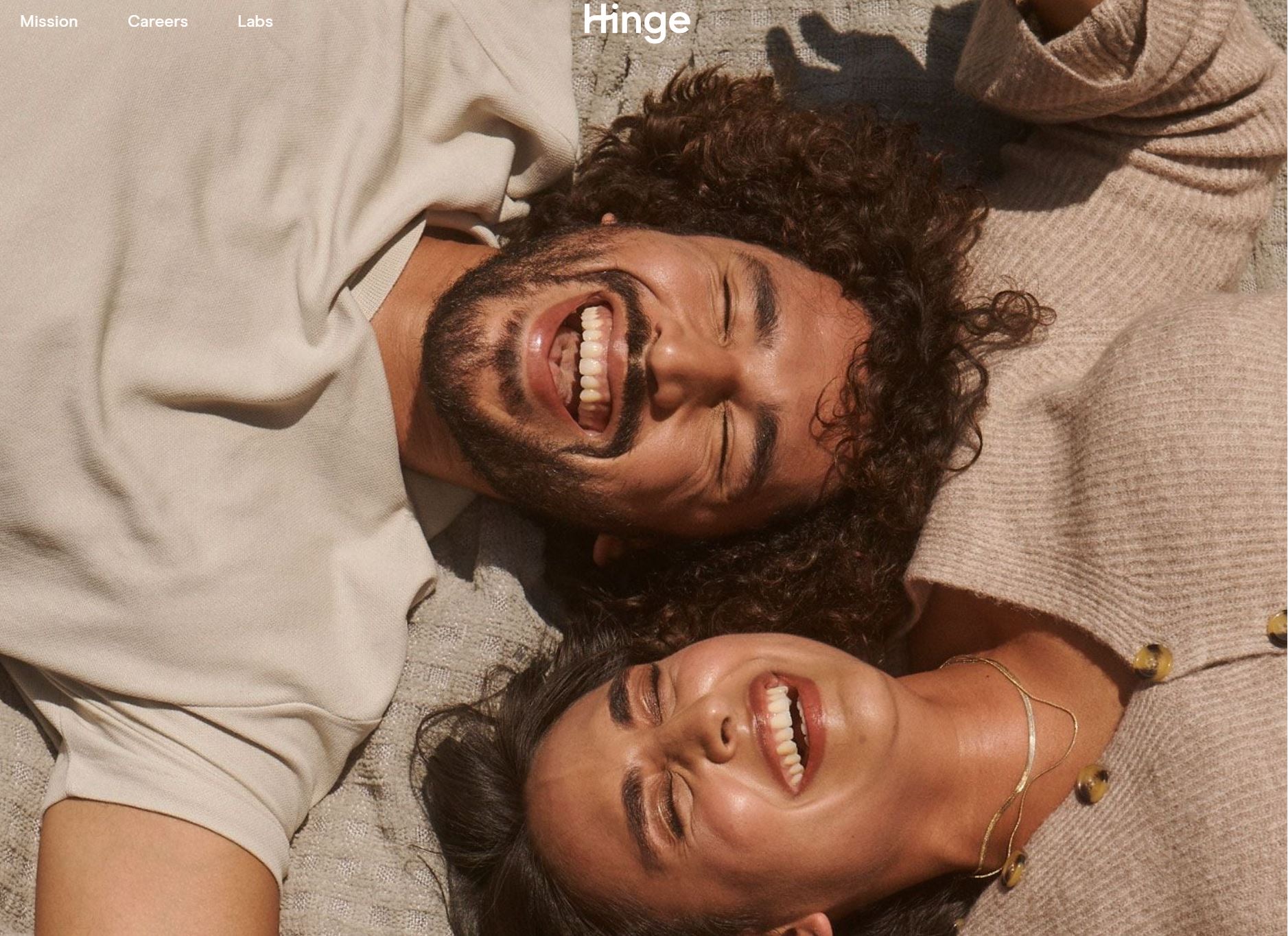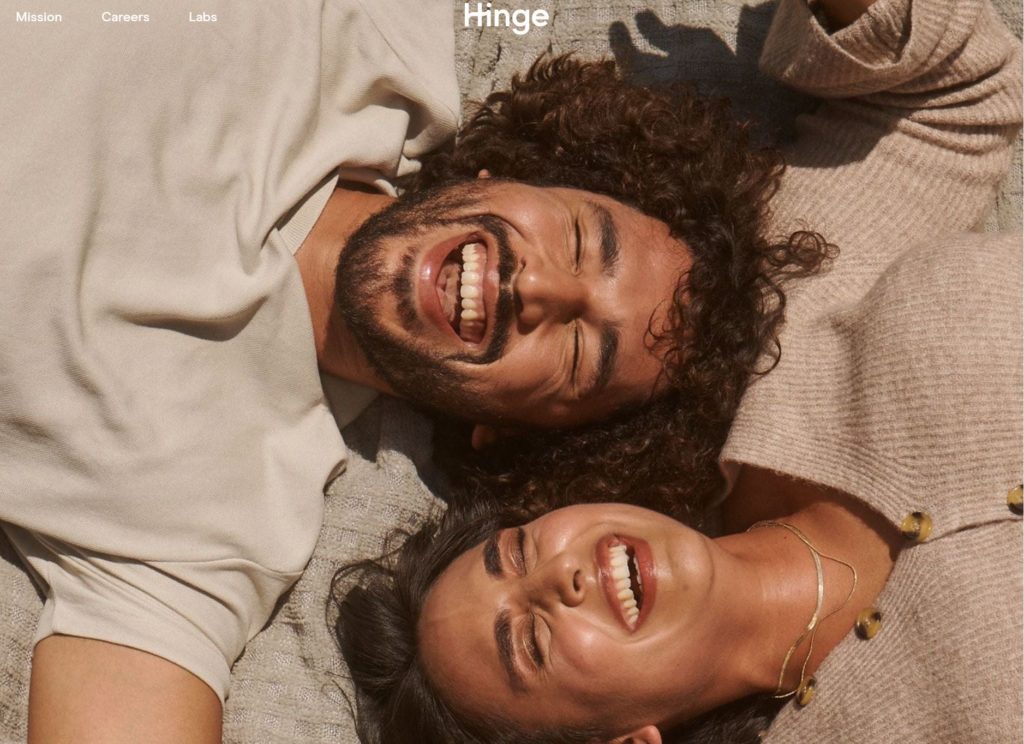 6. OkCupid
Okcupid is a really cool dating site. You might think it's only for casual dating but it's not. If you want to do serious dating, it is possible.
The platform especially offers a Discover feature that allows you to find compatible singles according to several criteria: age, distance, country, interests, etc. The profiles are generally of good quality.
Pros: A dating service a little different in its approach to make you meet singles you wouldn't have thought of.
Cons: The limit of like years the free version comes very quickly.
Is Okcupid really free? Yes you can meet and chat with singles if you have a mutual like.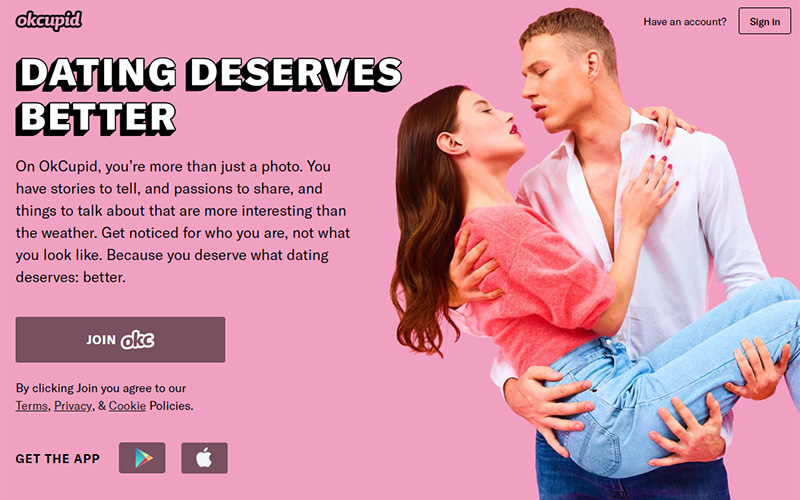 7. Coffee meets bagel
Coffee Meets Bagel is a dating service that focuses on quality rather than quantity. It is the application that will propose you every day a limited number of pre-selected matches.
So you don't have to do SWIPEs or manual profile searches, you just have to take the time to study the suggested profiles to know if you should follow up or not.
Pros: may be one of the only dating services that offer a limited selection of profiles to focus on quality over quantity. You are almost certain that your profile will be seen by other members.
Cons: In the free version you will not have the possibility to go back to see an old profile or to customize your preferences.
Is Coffee meets Bagel really free? Yes, Liking/passing and chatting with suggested matches, are free to use.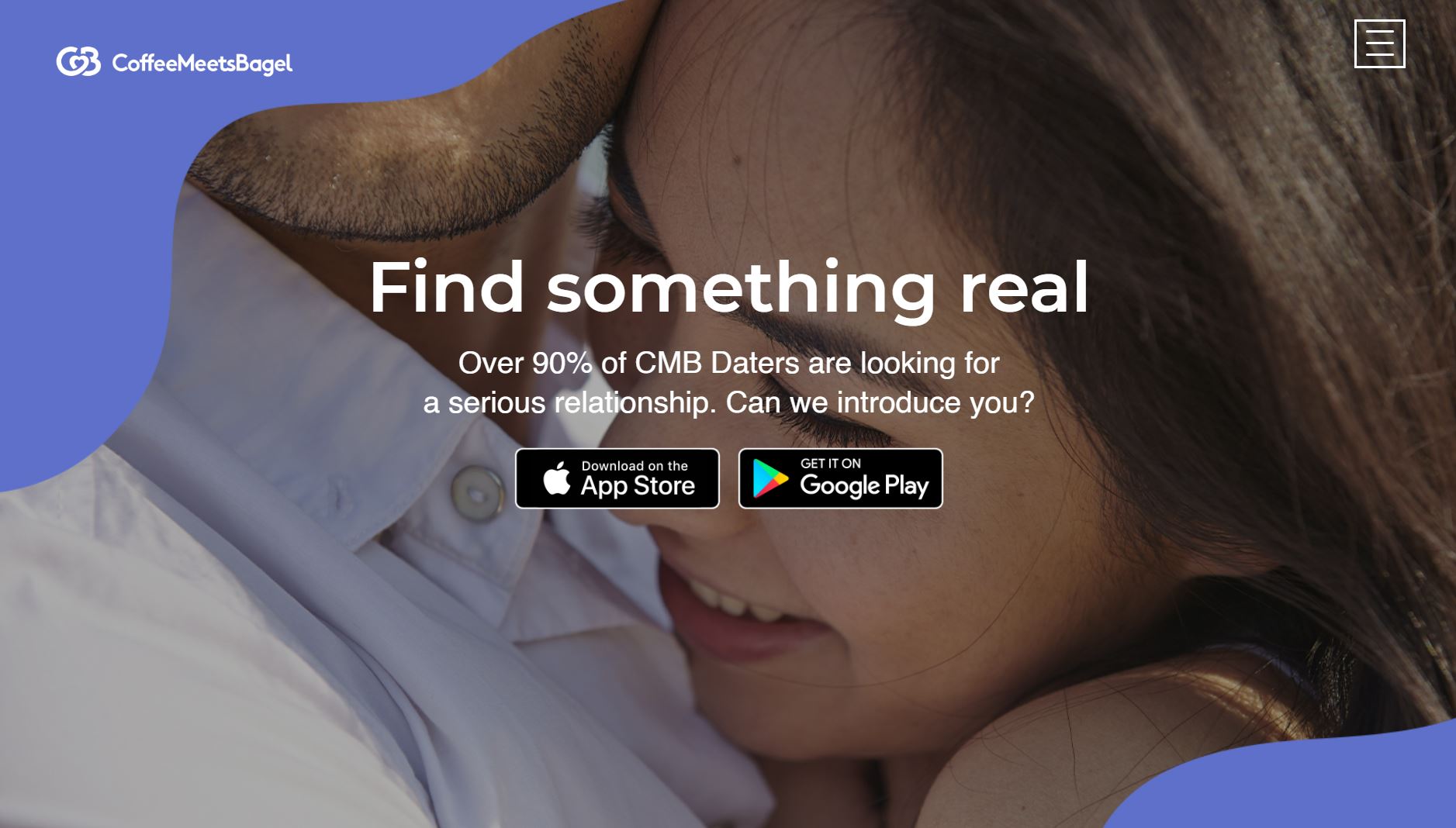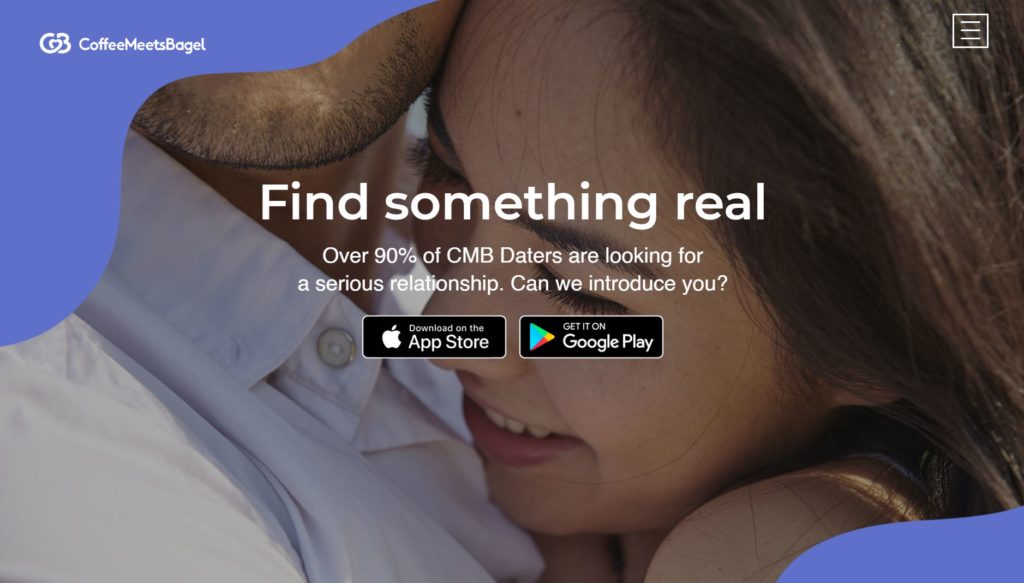 How to choose the right free dating site or app for you
That's a lot of dating sites and applications that we have selected here! And you will be able to chat for free on each of them, great!
But, aren't you going to register on all of them? It's time to choose. Here are some tips to choose the right dating service for you:
Do you want it to be popular or very specific?
Can it be 100% free or are you willing to be restricted by some paid features?
Do you want the latest trendy app or the one that has already proven itself?
Ask yourself these few questions above, they will help guide you to the best choice. Because honestly, even if we made a ranking, all these sites and applications are good!
Why use free dating sites and apps?
The ultimate question is now: why use a free dating site and not a paid one? There are two main reasons for this.
The first reason is that when you use a free dating site or app, it is because you are new to online dating and you don't want to make any mistakes.
The second reason is that you simply can't pay a subscription. Generally a subscription is about 20$ per month, it can represent a budget too important for many singles.
There are still advantages to using a paid dating site: more features, more active moderation with less fake or curious profiles, or more engaged singles.
About the author