Spark Networks: revenues still down in 2022
By Alexandre (admin), last updated on April 7, 2023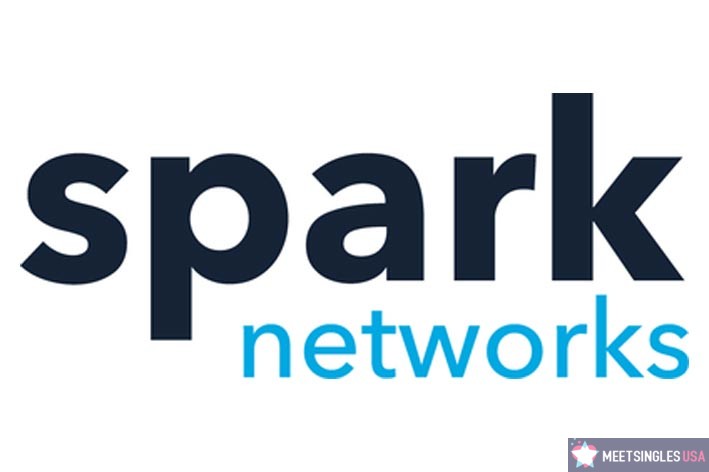 After Match Group and Bumble Inc, it's the turn of spark networks to share the figures of its group. And the announcement is not very good because for the second year in a row the turnover is down. It is $ 187 million in 2022, against $ 216 million in 2021.
In addition to a declining turnover, the group is also losing money, with a $ 44 million loss in 2022. This is a big blow after already losing $68 million in 2021.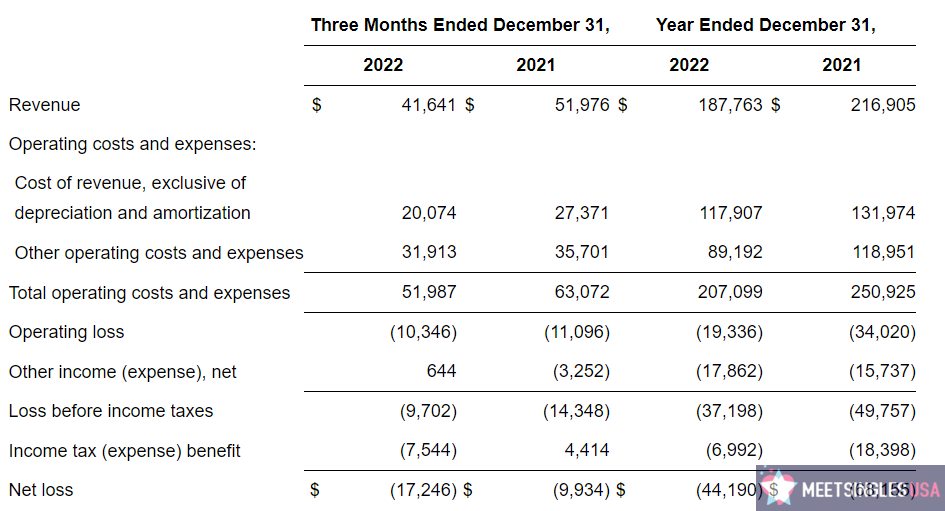 Chelsea Grayson, CEO of Spark Networks said on the announcement of these results:
I am pleased to announce that I have accepted the Board's request to become the permanent CEO of Spark.

During the strategic review, it became clear that Spark is much more than Zoosk. While Zoosk has strategic value as a mass-market dating site, we also have a base of quality affinity brands (including EliteSingles, SilverSingles, eDarling, Christian Mingle and Jdate) to invest in outside of Zoosk that are in demand by a large base of paying subscribers globally.

Our non-Zoosk businesses represent nearly 50% of our total revenue and many of our non-Zoosk brands have some of the best returns on capital in our portfolio. Going forward, we have identified several areas where we believe the company can significantly increase profitability and strengthen around a lower revenue base with a well-diversified collection of meaningful key brands, with the goal of significantly improving adjusted EBITDA margins.

Fundamentally, improving profitability is our top priority. We are targeting at least a 50% increase in adjusted EBITDA in 2023, or $28 million in adjusted EBITDA. Going forward, we plan to accelerate our debt repayment with additional free cash flow. Our long-term goal is to achieve and maintain adjusted EBITDA margins of 25-30%, consistent with industry averages.

Chelsea Grayson, PDG de Spark Networks
In summary, Spark network has overextended and underinvested in Zoosk over the last few years, even though it is the least profitable brand of the group. Yet Zoosk is the direct competitor of Tinder at Match group or Bumble at Bumble Inc. The latter two manage to be profitable unlike Zoosk. The brand image of Zoosk does not seem as attractive and the remuneration model is not very viable. However, it would be enough to copy the business models of Tinder and Bumble and invest in a more aggressive communication to have results … As a reminder Zoosk had been bought by Spark networks in 2019.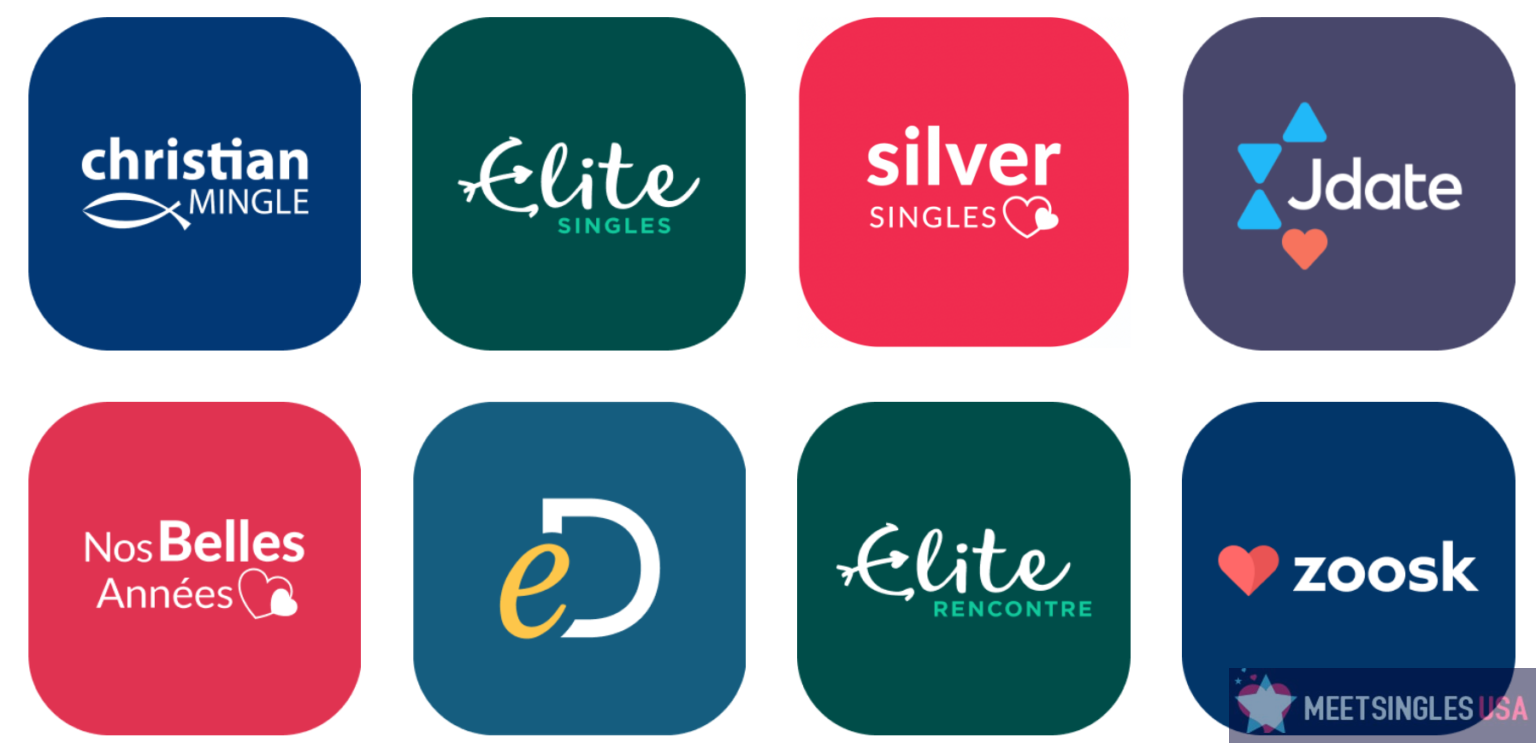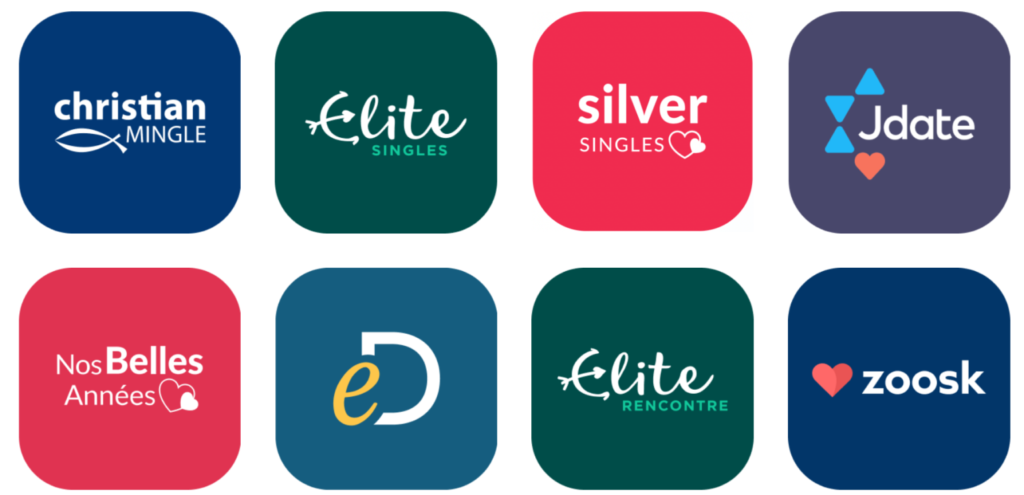 As for the other brands yes, Elite Singles, Silver Singles, Christian Mingle, and Jdate are certainly more profitable but they remain niches. It will be difficult to reach the volume that was possible with Zoosk. Especially since Christian Mingle and Jdate are already known to be references in Christian-Jewish dating. There is little room for them to grow.
In our opinion, Spark networks needs to change the branding and business model of Zoosk to provide an answer to Tinder and indeed focus on SilverSingles as the competitors OurTime have some success and are very profitable. We will also have to make a choice one day between Edarling and Elite Singles which are brands that cannibalize each other.
We need to act quickly and with more foresight because, on the other hand, in the online dating market, Bumble Inc and Match Group are announcing record figures in 2022 with $903 million in sales for the former and $3.2 billion for the latter.
About the author