Elite Singles vs Match: Which One Wins?
By Alexandre (admin), last updated on May 12, 2023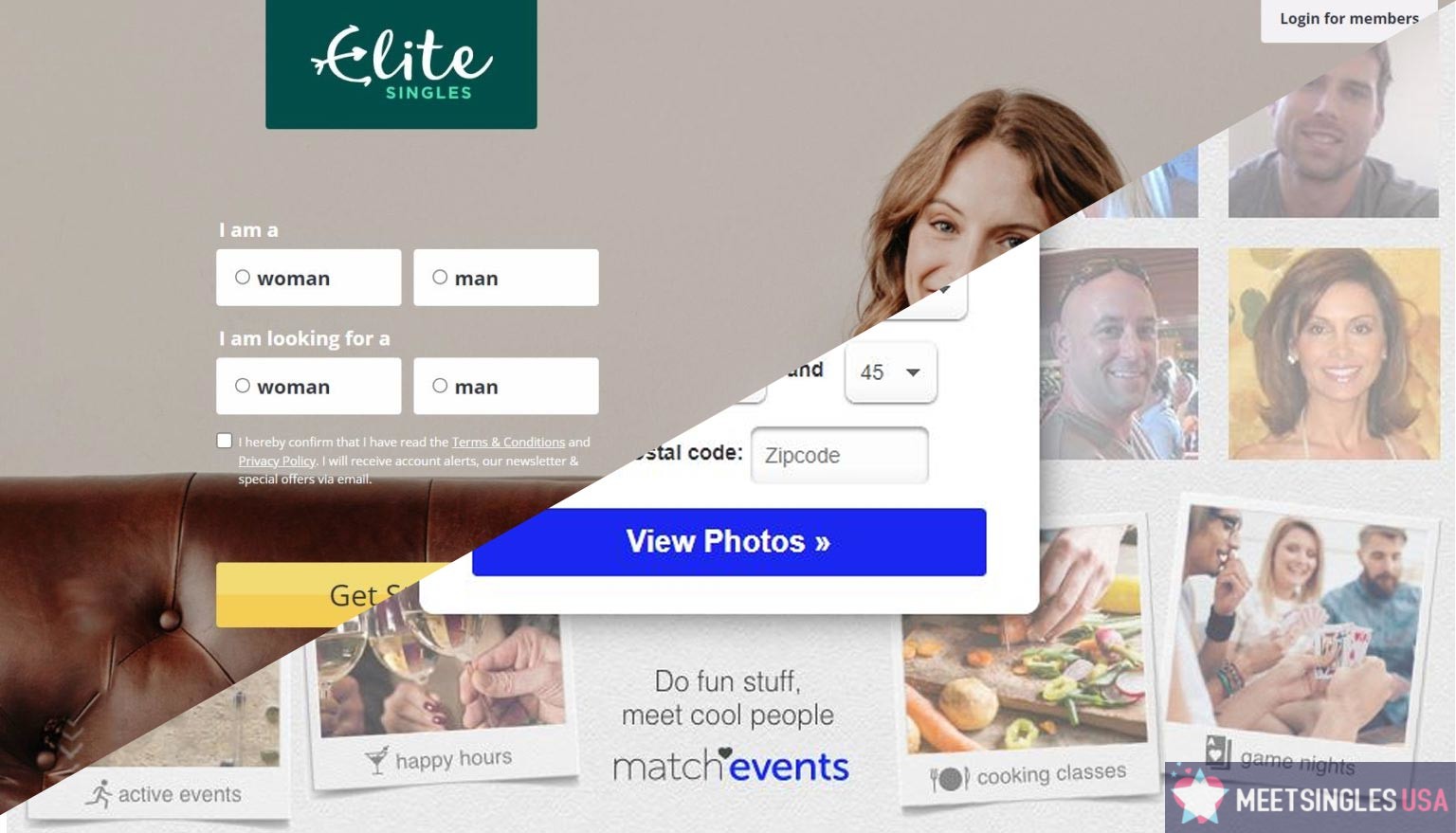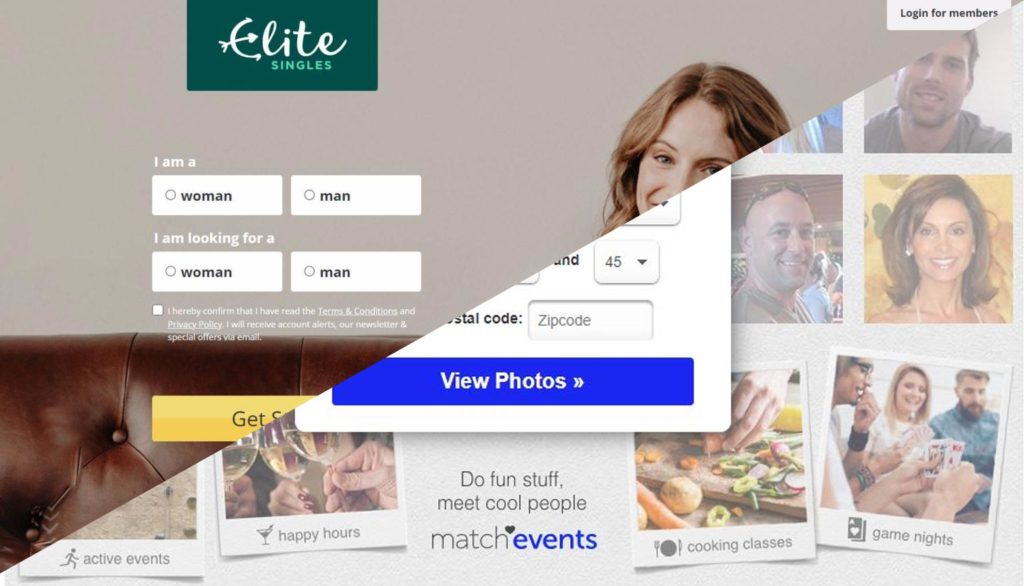 Many of you are asking the question: Elite Singles vs Match, which one to choose?
You've already seen the Elite Singles reviews, the Match reviews and you can't decide between the two dating platforms.
We'll help you decide between the two dating services using objective criteria: features, type of singles, popularity, subscription costs and free trial offers.
Features: Elite Singles
Elite Singles and Match are quite different in terms of functionality. While the classic features of a dating service are similar, others are exclusive to Elite Singles.
The Match service offers a very traditional way to meet people. You create your profile with photo, ad, hobbies, etc. Then, the site will propose you the online profiles, the last created profiles and it will be up to you to manually search for the profiles of singles that interest you. Of course, the search engine has advanced filters that allow you to refine the results.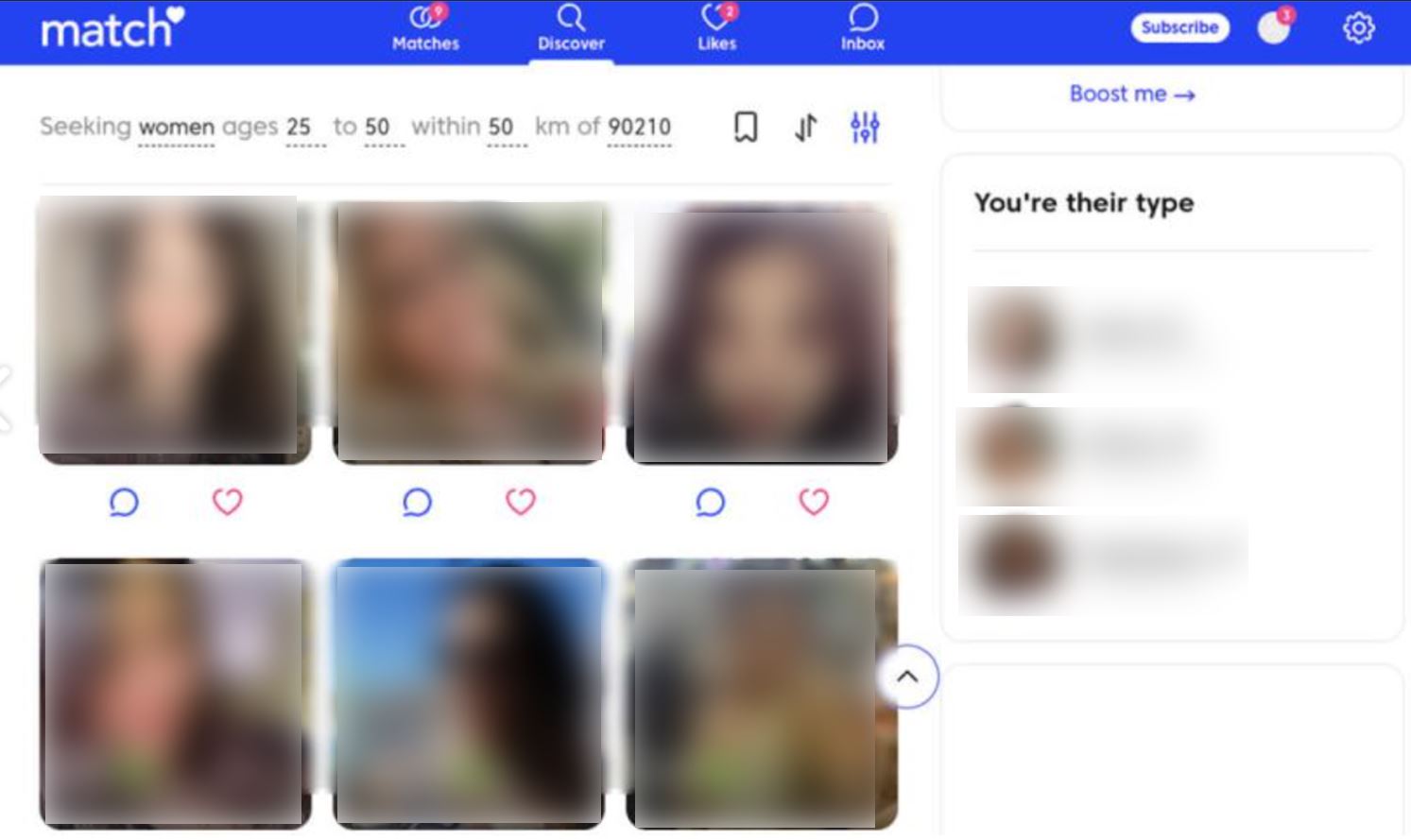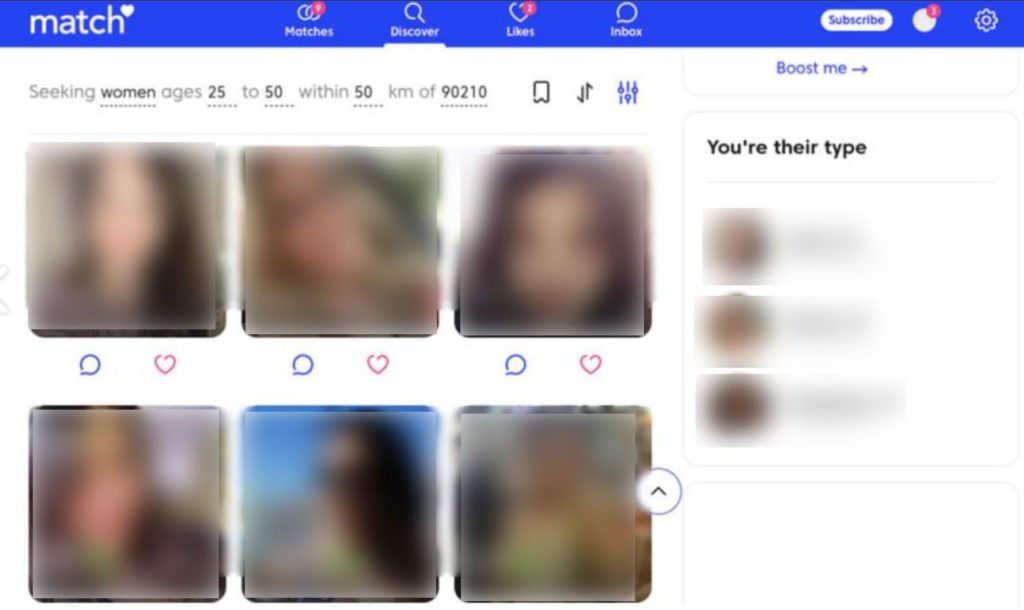 The Elite Singles service requires you to fill out a personality test upon registration. This lengthy personality test will then allow Elite Singles to suggest profiles that are compatible with your affinities, aspirations and hobbies, according to a score. You can of course, if you wish, search for singles' profiles manually and sort the results according to a compatibility score.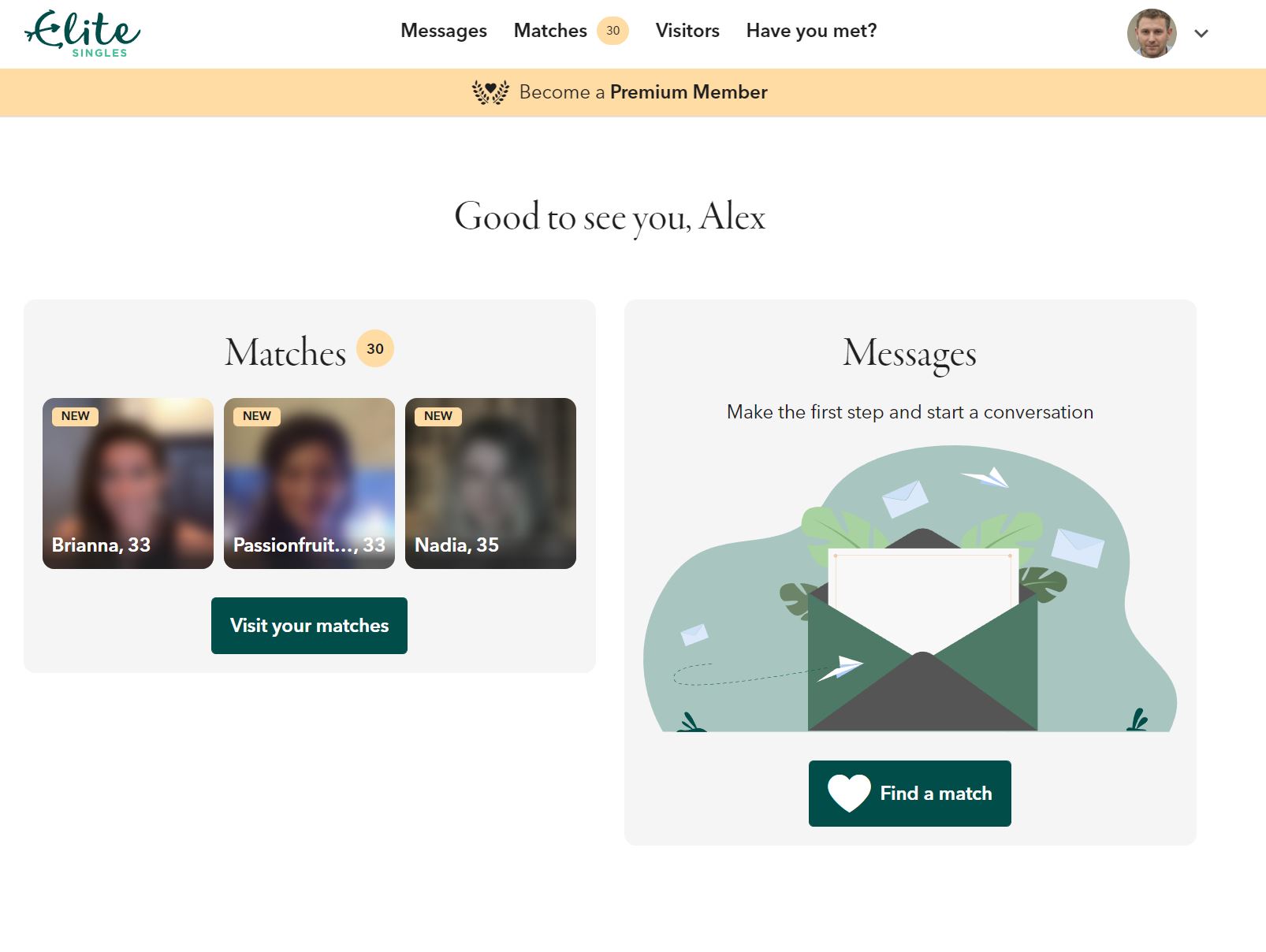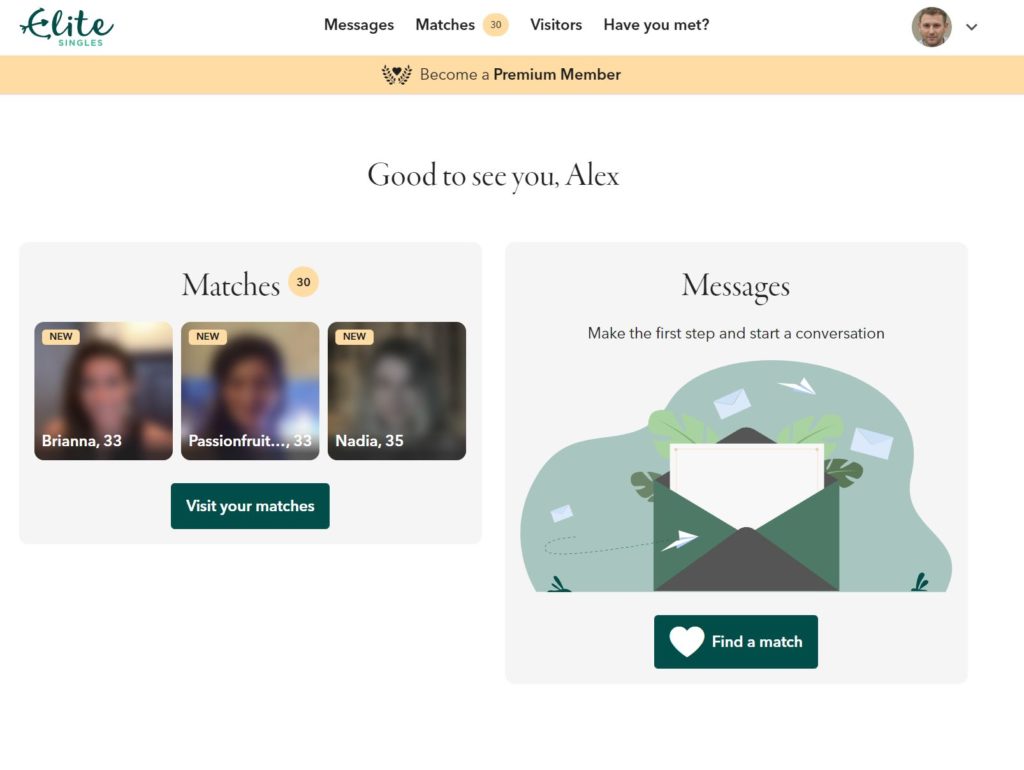 In terms of functionality, Elite Singles wins.
Types of singles: Depends on what you are looking for
Again, regarding the type of singles, Elite Singles and Match make the difference.
Match is a dating service that could be described as mainstream. That is to say that it offers all types of singles, of all ages, all religions, all ethnicities, all professions. The only common point of all these singles is that they are looking for a serious relationship.
Elite Singles is a premium dating service for educated and/or career-minded singles. You'll find singles between the ages of 30 and 50 for whom career is an important part of their lives. They are called the CSP+.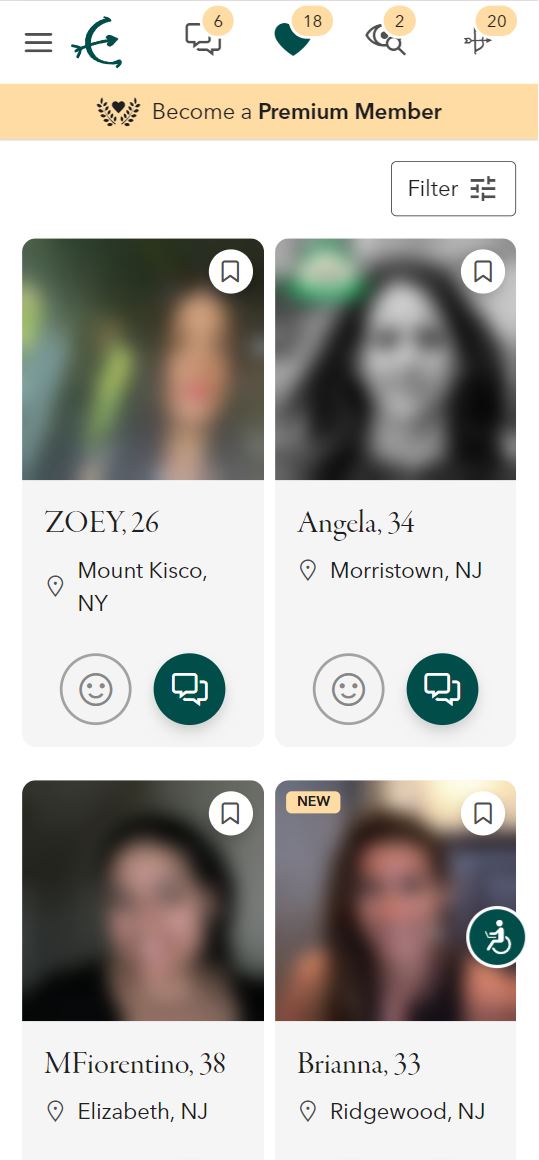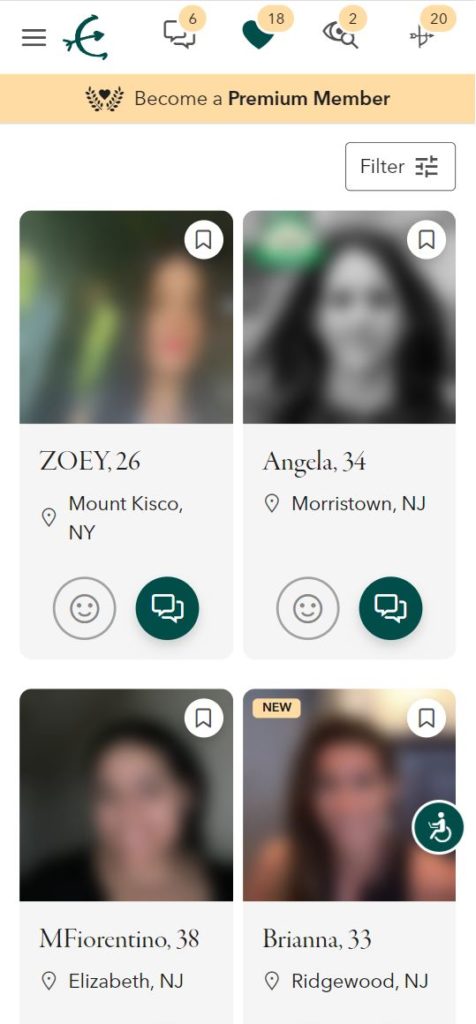 Popularity: Match
If there is one thing that match is unbeatable, it is its popularity!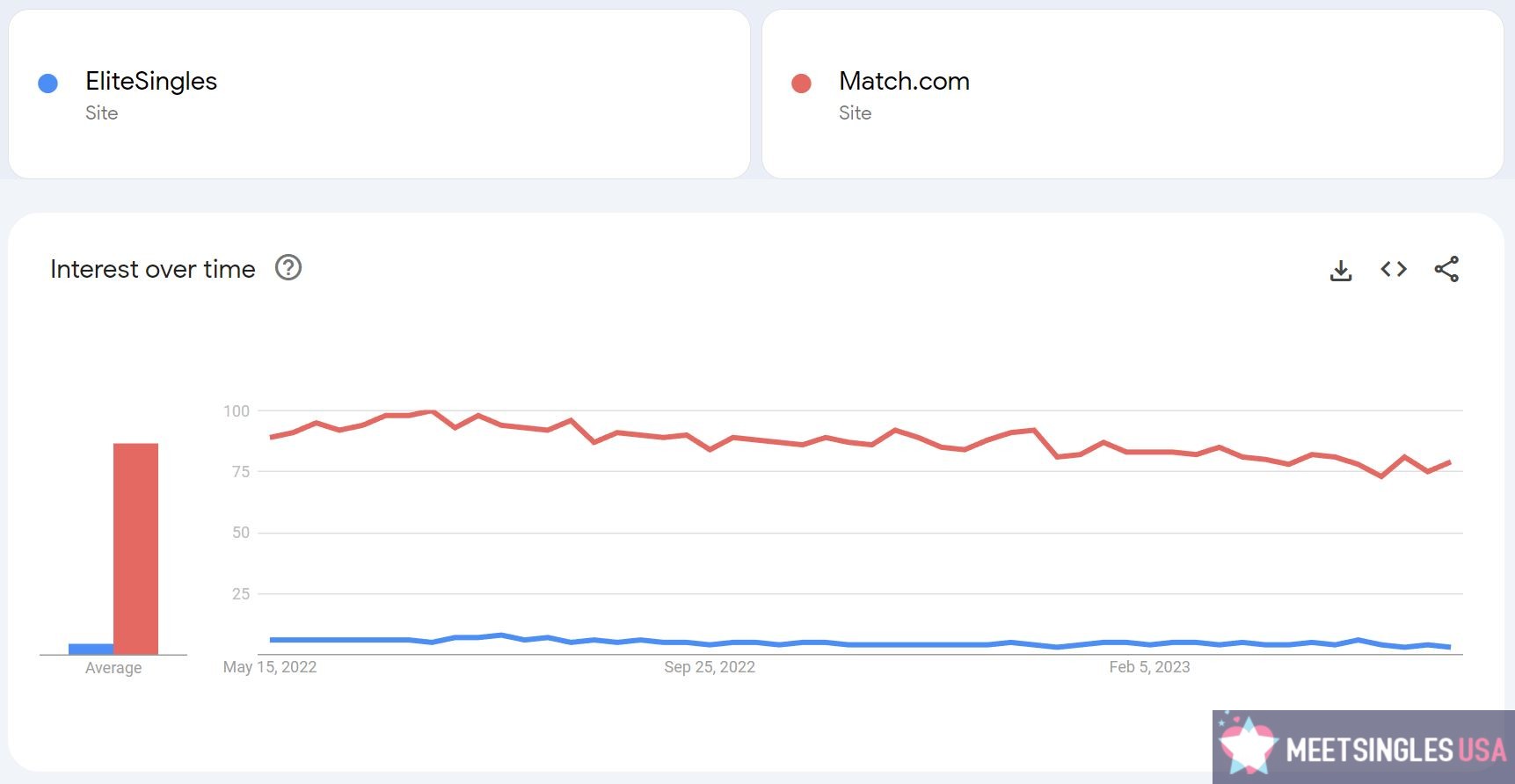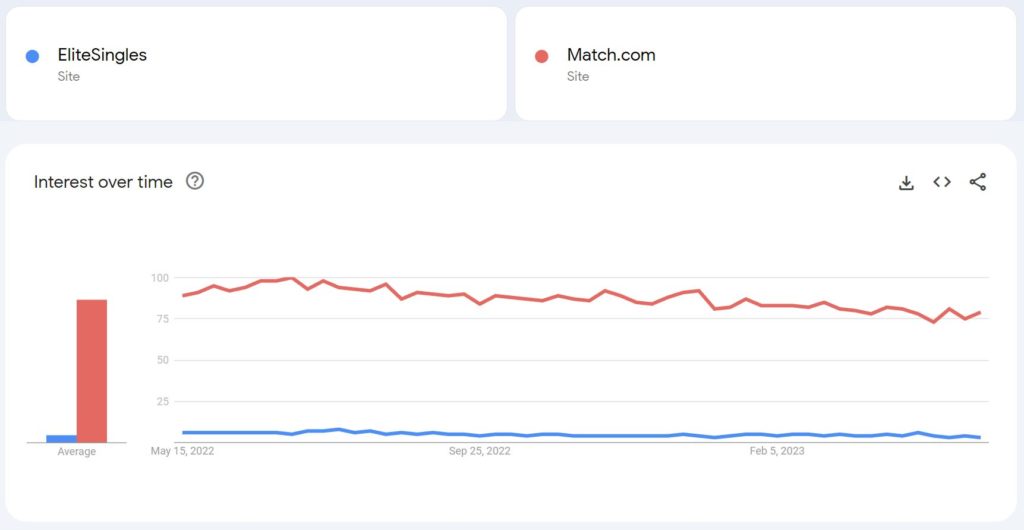 And yes, Match is one of the oldest online dating services. It is, after Tinder perhaps, the one with the largest user base.
When we compare the popularity of Match and Elite Singles, we see that out of every 100 users, 10 will go to Elite Singles and 90 to Match.
This is normal, as we said Match is a mainstream dating service that caters to everyone while EliteSingles is more of a niche dating service that focuses on quality rather than quantity.
Subscription prices : Match the cheapest
Who says mainstream site on one side and niche site on the other, says subscription costs very different!
In both cases, Elite Singles and Match are dating sites that have free registration, but both offer subscriptions to take advantage of all the features like the most essential of all: chatting with other users.
| | Match | EliteSingles |
| --- | --- | --- |
| 3 months | $12.99/month | $37.95/month |
| 6 months | $9.99/month | $21.95/month |
| 12 months | $7.99/month | $19.95/month |
In both platforms, the subscriptions offered range from 3 to 12 months. As you can see, Match is the cheaper of the two.
It is voluntary on the part of EliteSingles to be more expensive in order to only attract members who are invested in finding compatible singles and with a generally higher than average income level.
Free trial : Match
While both dating services are paid, they both offer a free trial
In both cases, you can register for free, create an account and a profile and search for singles. You will also be able to view profiles and like the ones you are interested in.
In both cases, you will not be able to contact these singles for free, read the messages received or see who has liked or visited your profile.
Where Elite Singles loses the duel against Match is that Elite Singles blurs the photos in the free trial version. That's a shame! Match wins this game.
Conclusion: which one do you choose?
So, conclusion? Who is the best between EliteSingles and Match?
| | Elite Singles | Match |
| --- | --- | --- |
| Features | win | loss |
| Types of singles | equality | equality |
| Popularity | loss | win |
| Costs | loss | win |
| Free trial | loss | win |
If we look at the summary table, it is Match who wins the duel. It is the most popular, the cheapest and offers the most free features.
However, we will put a reserve on the fact that it depends on what you are looking for!
If you are just looking for a serious relationship regardless of the job, the income level, and the quality of the profiles, then Match is for you!
If you are a more demanding, career-minded single and prefer quality over quantity, Elite Singles is for you.
About the author