Elite Singles Free Trial
Elite Singles is a premium dating service for singles who are demanding in life as well as in love and who prefer quality over quantity.
You find yourself in the concept and want to use the dating website Elite Singles for free? If registration for Elite Singles site is free, you have to pay a subscription to access more advanced features such as real-time messaging or private messages.

Is Elite Singles free?
Elite Singles is a high-end dating site.
Like all dating services (or almost) it offers to register for free on its site, to create an account, to fill out the personality test. You will even be able to view other singles' profiles for free.
But that's where it ends, if you want to chat with other singles, you'll have to take out a subscription.
So Elite Singles has free registration, but the site is not 100% free.
If you see this page it is that you are still looking for a way to use all the features of Elite Singles for free. However, the promotional offer to use Elite Singles for free for several days (3 days free trial for example) no longer exists.
How the Free Trial Elite Singles works
As explained below, you can register to Elite Singles for free without any credit card.
To use Elite Singles for free, just create a new Elite Singles account. If you already have your account with your created profile, you should create a new one, with a new email address.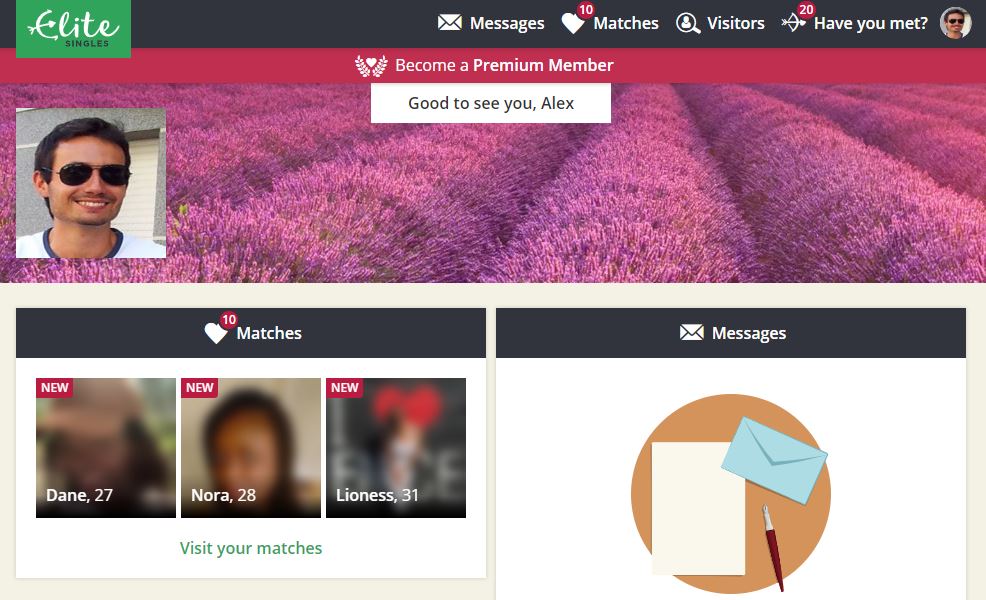 After, you can, still for free, complete the personality test, see matches and search singles and send likes and smiles. But remember, if you want to read receipts for messages or an unlimited communication, you have to pay a subrsciption.
It is still a good way to test the dating service.
You can see for free if there are interesting profiles near you. You can see the matches with the compatibility scores, you can also see if new compatible members succeptibles to you are proposed regularly. In short, the free version of Elite Singles allows you to check if it's the right dating service for you, before taking out a subscription.
is Elite Singles free for men or women?
A long time ago, some dating services offered free service for women and charged a subscription fee for men. This was done to promote parity in the number of men and women but also to have only serious men who could contact women.
This is no longer the case today, there is no dating service that offers a free site for women or men, Elite Singles included.
There is no specific offer for men or women to use the entire Elite Singles site for free.
Try Elite Singles for free
Now you know everything about the Elite Singles free offer.
Think this premium dating service is for you? Are you a single person who is demanding in life and in love, who prefers quality encounters rather than quantity?
Then try the Elite Singles free trial offer!