Dating sites for attractive singles
By Alexandre (admin), last updated on August 24, 2023
Are you a single man or woman who considers yourself to be above average looking? Are you fed up with all those dating services with profiles of singles who don't appeal to you physically?
There are dating services for physically attractive singles. We've tested a few, and here's our selection!
Elite singles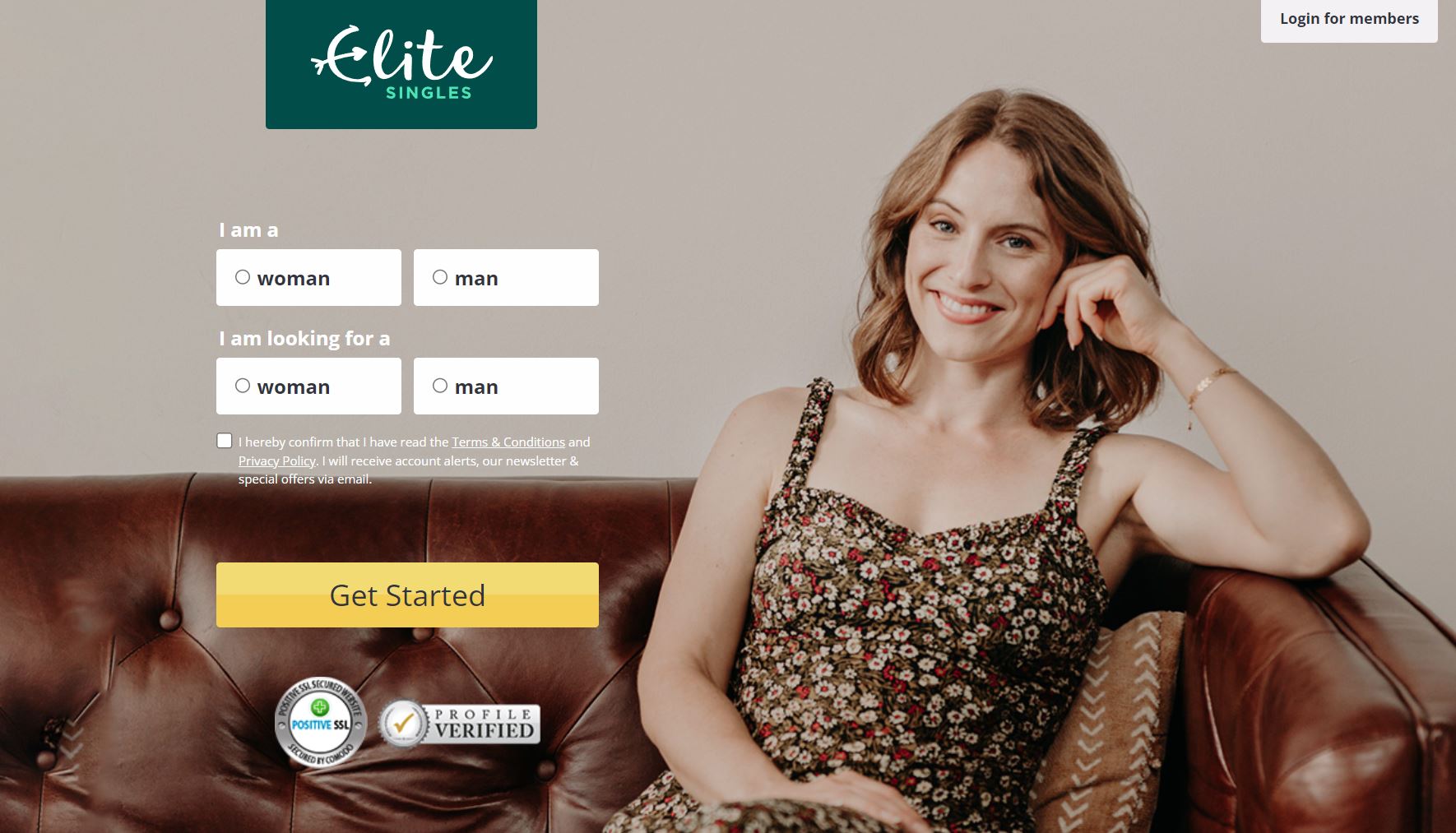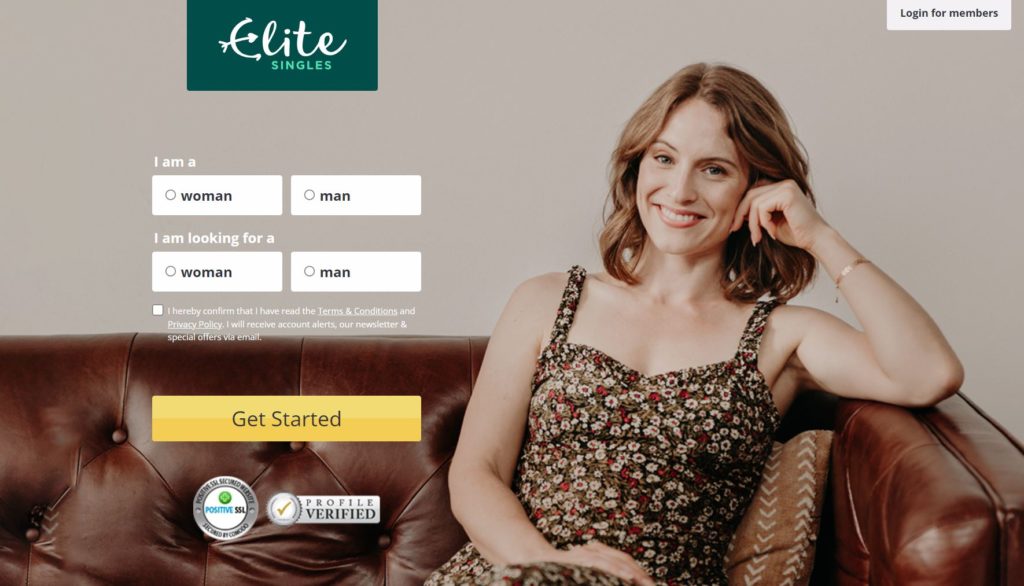 Elite Singles dating service, often ranked in the top 10 best dating sites, is for demanding, ambitious singles who know what they want.
On Elite Singles, you'll be given a lengthy personality test when you register. In it, you'll be asked questions about your looks and the looks of the person you're looking for. You can then say that you consider yourself above average in terms of attractiveness, and that you only want singles like you.
The compatibility algorithm will then use a number of criteria to suggest singles who are compatible with your choices. On top of that, Elite Singles is for educated, career-minded singles. On this serious dating site, you'll also find only singles looking for a real relationship.
If you identify yourself well with this site, it may be worth reading our full Elite Singles review to find out about its strengths, weaknesses and price.
MillionaireMatch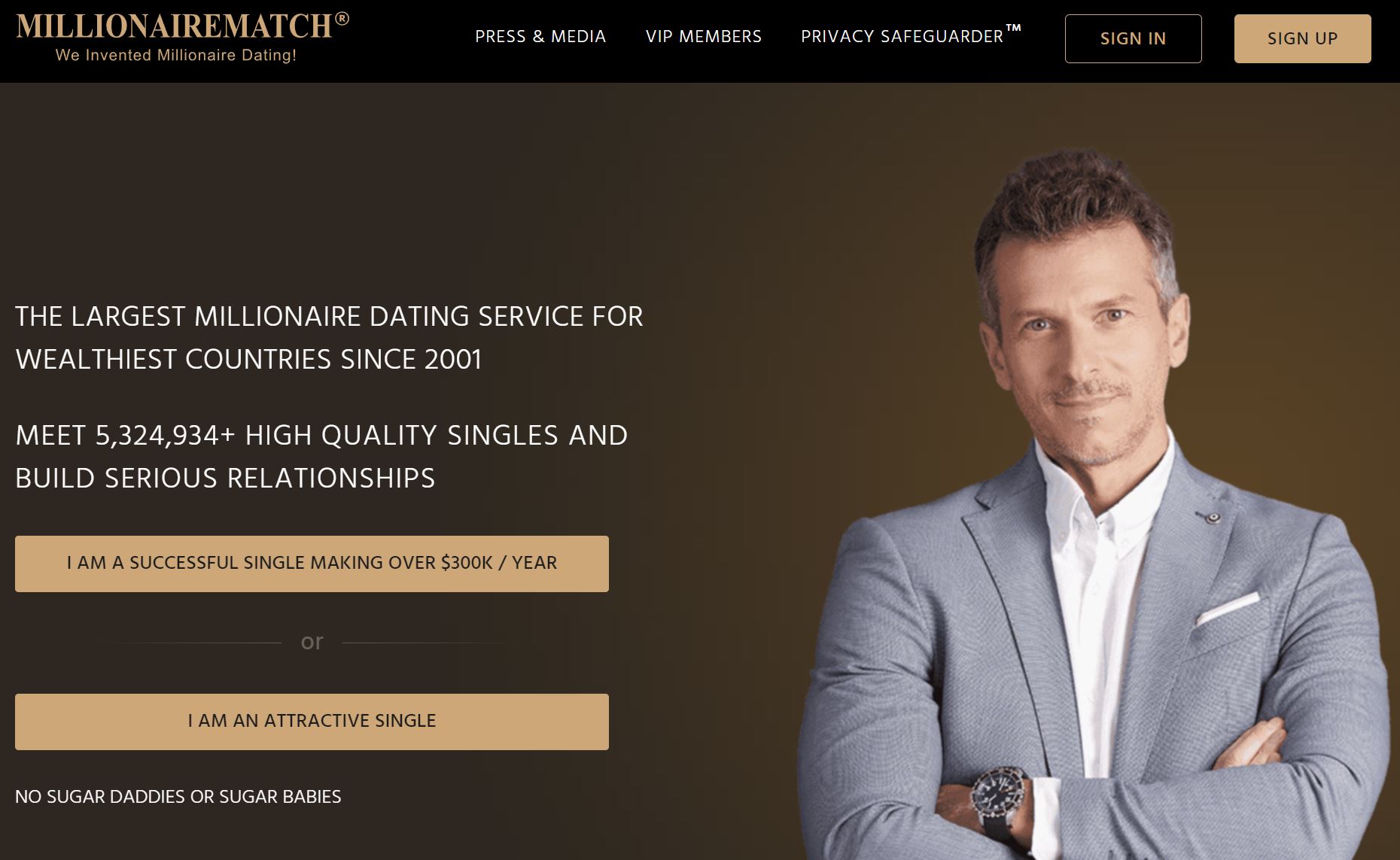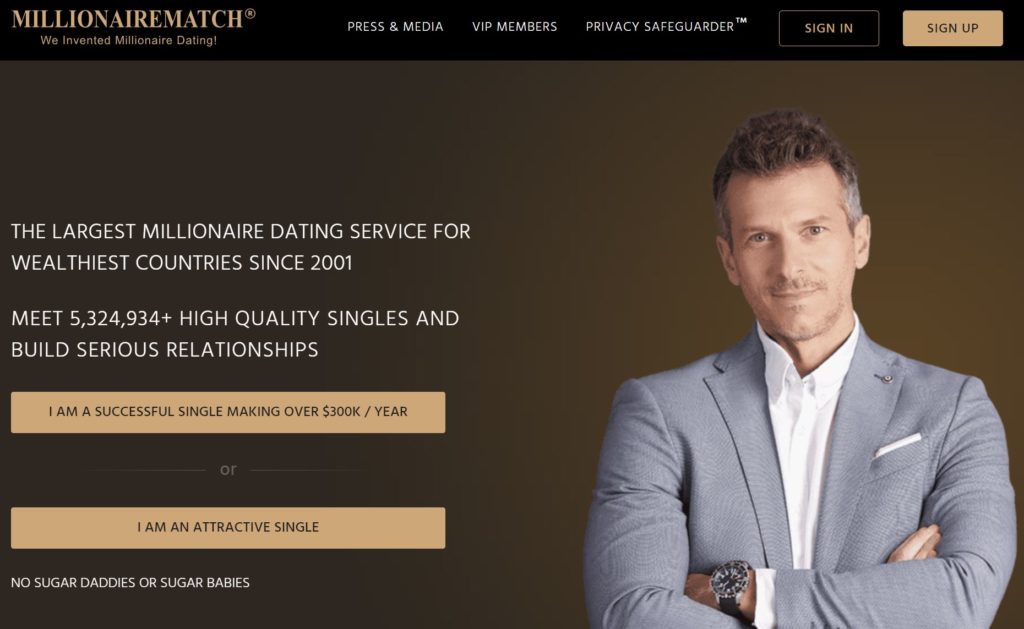 We tested MillionaireMatch with a great deal of apprehension and prejudice. We thought it wasn't serious! But we were wrong.
MilllionaireMatch is a very high-end dating service for ambitious singles with above-average incomes. It boasts millions of members worldwide, including the USA.
What's interesting is that you can sign up either by specifying that you earn over $300000/year, or that you're an attractive single. One doesn't preclude the other. But if you'd like to meet other attractive singles, or meet new ones, then this is the ideal service. As you'd expect, this is a paid dating service. If this wasn't the case, the site would have too many curious visitors.
The reassuring thing about MillionaireMatch is that you can have profiles certified by ID and photo, and you can even have millionaires certified by taxable income. So it's a very serious service, especially if you want to meet and, why not, marry an attractive and/or wealthy single!
If this dating platform sounds like a good fit for you, we invite you to read our full MillionaireMatch review, where you'll discover the steps involved in signing up, the positives and negatives, and the prices.
Seeking Arrangement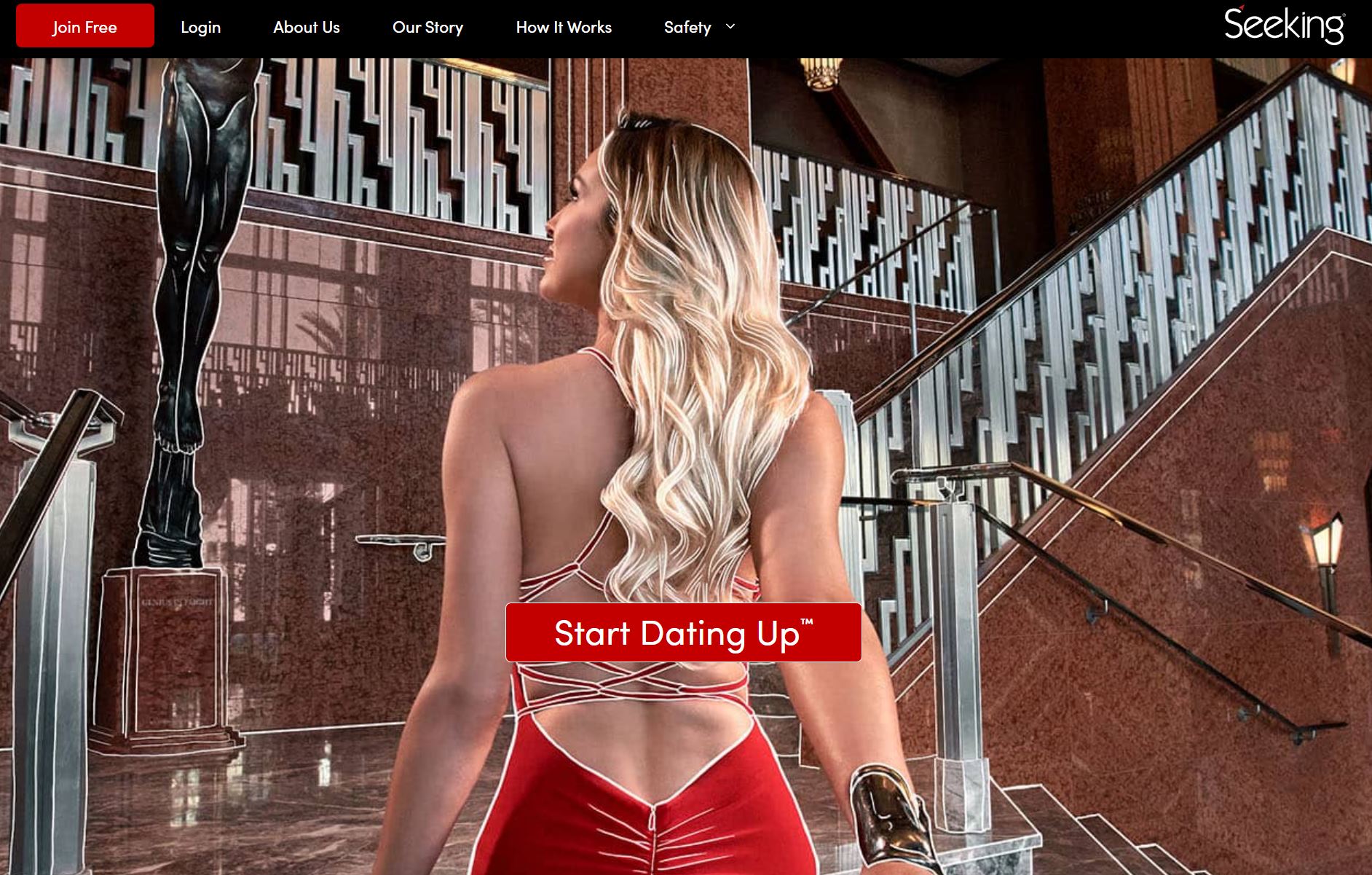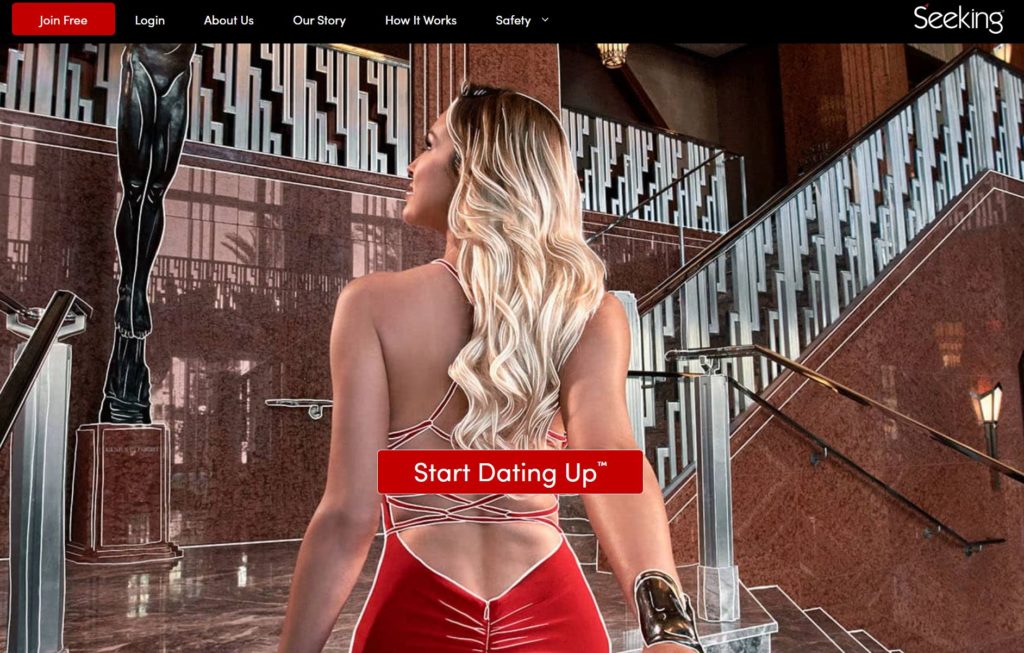 Another dating platform in the same genre is Seeking Arrangement. A dating service that this time isn't just for millionaires, but for those who are attractive and have a good income.
As Seeking makes clear, it's all about connecting beautiful people with the financially well-off. Of course, it's perfectly possible to be both!
When you register, you can specify what kind of relationship you're looking for: finding love, a life of luxury, a discreet relationship, marriage, and so on.
You might think that Seeking is similar to MillionaireMatch, but Seeking is much cheaper and not just for people with an income of over $300,000/year.
If you think Seeking could be right for you, please read our full Seeking review to learn more.
None of these sites are 100% free
One possible reason is that these sites want to offer a quality service to their members, and this involves significant costs. For example, these sites may need to verify members' identity, photo and income, offer advanced compatibility algorithms, provide efficient customer support, guarantee data security and confidentiality, and so on. These services come at a price, and sites may choose to pass them on to members in the form of subscriptions or fees.
Another possible reason is that these sites want to attract serious, motivated members who are willing to invest in their partner search. Indeed, these sites are aimed at demanding, ambitious and selective singles, who don't want to waste their time with profiles that don't suit them. By charging for the service, sites can weed out the curious, the fake profiles, the scammers, etc., and keep only those members who have a genuine interest in finding love, a life of luxury, marriage, etc.
A final possible reason is that these sites want to differentiate themselves from other free or low-cost dating sites, which are often saturated with advertising, spam, unwanted messages, and so on. By offering a paid service, these sites can position themselves as high-end, exclusive and prestigious sites, offering a unique and enjoyable dating experience to their members.
How to meet rich and attractive singles
If you are looking for a dating site for attractive singles, you might be interested in our other content about dating sites for rich, millionaire and attractive singles.
In this content, we review the best dating services and apps that cater to successful and wealthy singles who want to date each other or find attractive partners. We compare the features, prices, pros and cons of each service and give you our honest opinion. Whether you are looking for a serious relationship, a casual fling, or a sugar arrangement, you will find the right service for you among many options: Millionaire Match, Seeking, Elite Singles, Raya, The League and Luxy.
About the author