Best dating sites and apps for rich, millionaire and attractive singles
By Alexandre (admin), last updated on August 24, 2023
You are a rich woman or man, even a millionaire, and you can't find single people who have succeeded like you?
You are an attractive singles and you want to date successful singles to live a luxury lifestyle?
CEOs, entrepreneurs, professional athletes, supermodels, lawyers, celebrities, influencers… there are dating services reserved for you. We've researched, tested and ranked them.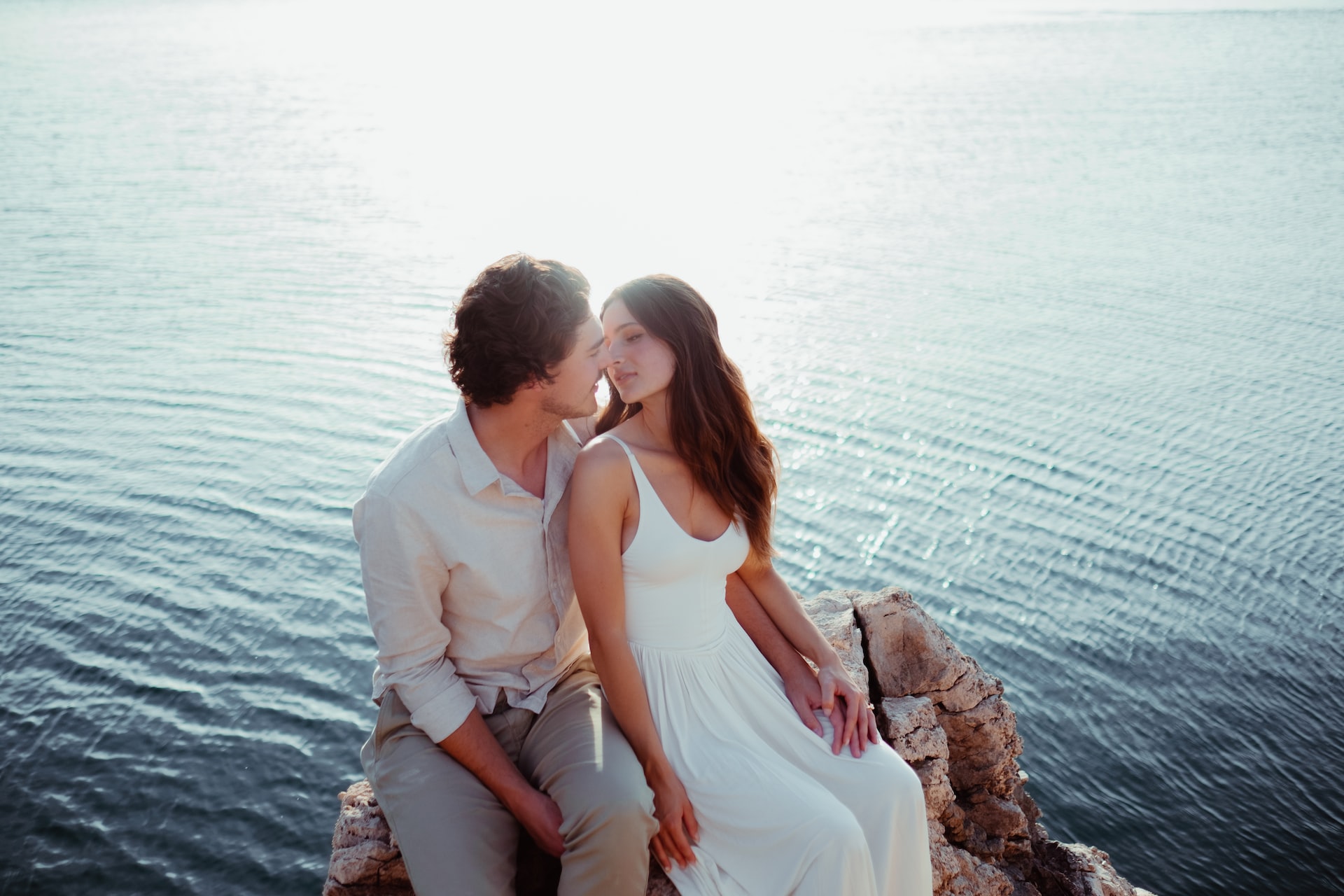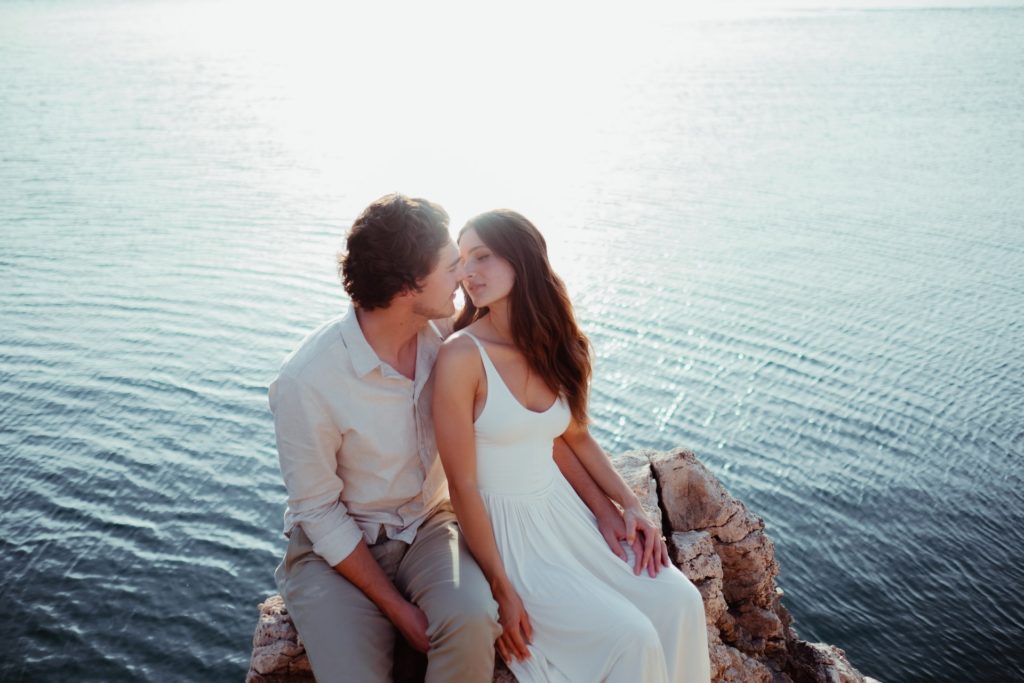 1. MillionaireMatch
This is our favorite dating site for rich and successful singles: Millionnairematch. It's the only dating service that offers to connect you with other rich or physically attractive singles. A service that makes it clear that it's not about finding sugar daddies or sugar babies but serious relationships.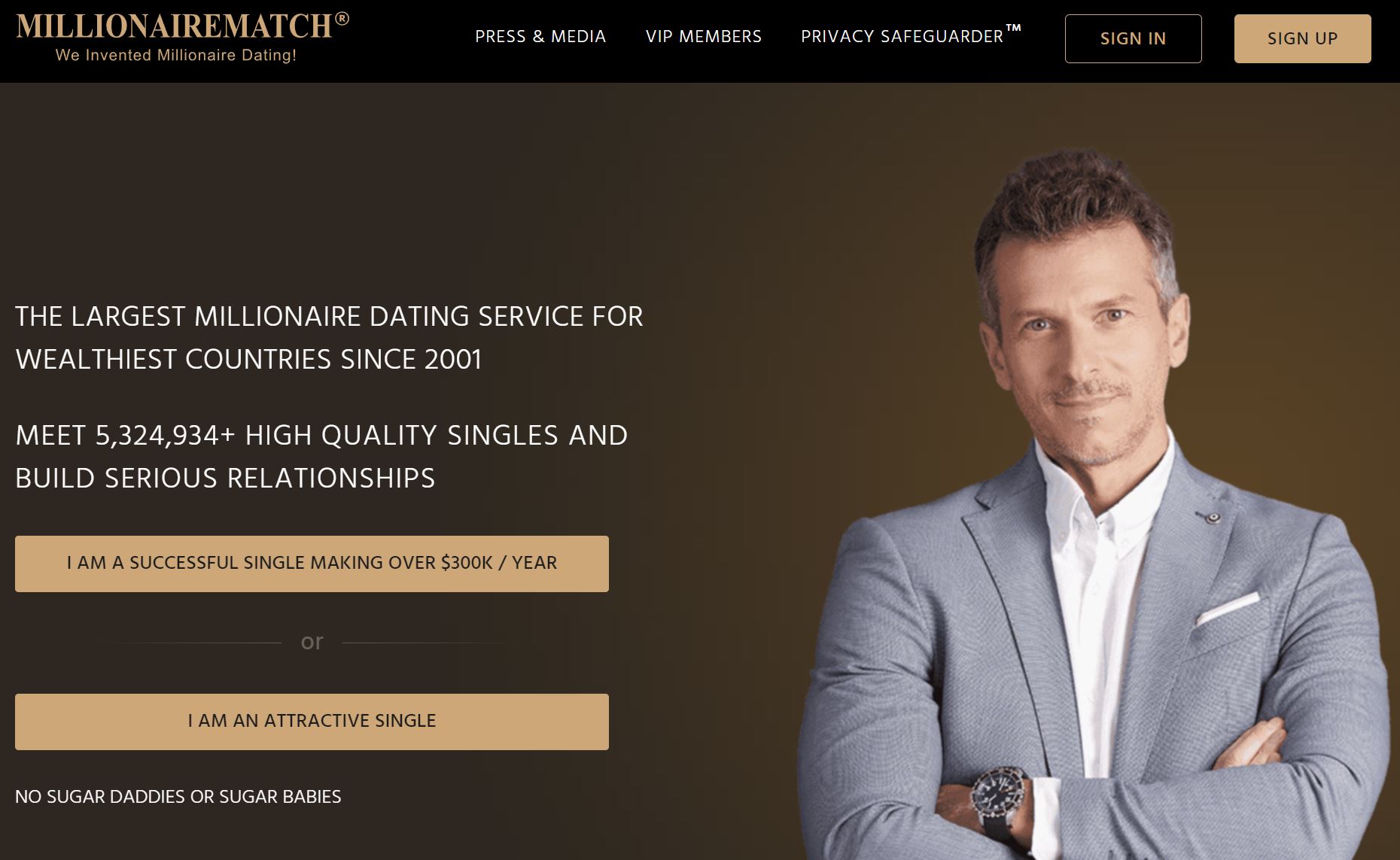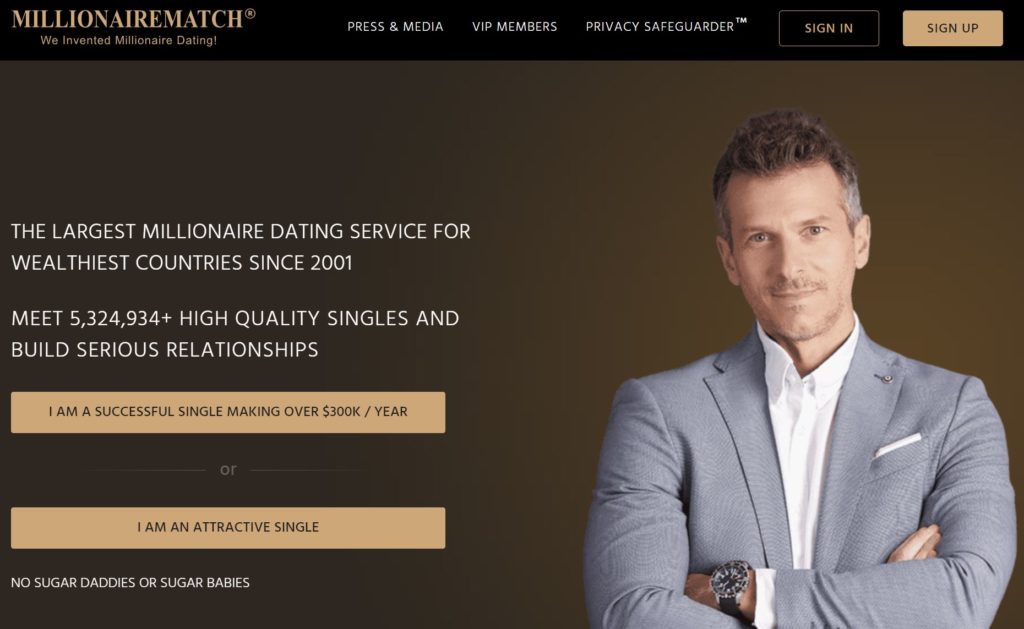 Created many years ago, MillionaireMatch has quickly distinguished itself for offering dating with successful and wealthy singles (a level above high-end dating sites) and also because they don't want suggar daddies and sugar babies.
It is a dating site that caters to CEOs, entrepreneurs, investors, athletes, supermodels, influencers and other celebrities who want to date each other. To guarantee the quality of the service the subscription price is higher than elsewhere and it is possible to have a certified profile.
MillionaireMatch is a successful site as many celebrities and business people testify about the fact that they are well registered on this site for dating. The service is available in the US, Canada, UK and Australia.
👍 We like: A real dating site for successful people that does not only offer sugar daddies or sugar babies but certified profiles of rich singles. A certified profile must have its income and identity papers verified. These are real profiles!
👎 We like less: This is not really a weak point but a warning, anyone can join but upon registration the lowest income level is less than $300,000. It is really about dating very rich people. If you are just curious and you don't fit the profile, you may not get a response.
💵 How much it costs:
1 month : $100/month
3 months: $80/month
6 months: $65/month
2. Seeking Arrangment
Do you want to make quality encounters and you have no time to lose because you are a very busy woman or man? Then take the time to check out Seeking Arrangement : the dating site for Attractive and Successful people.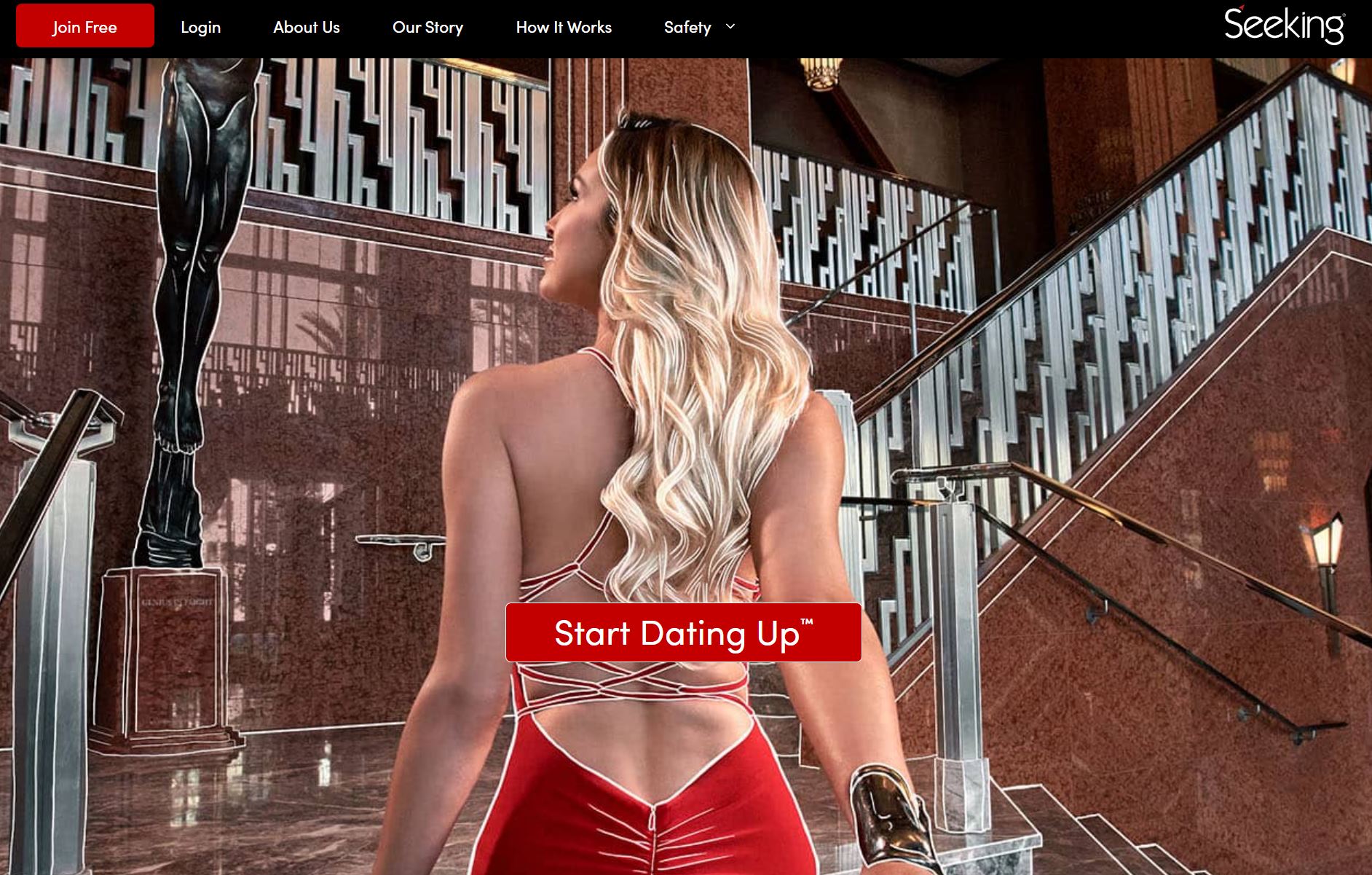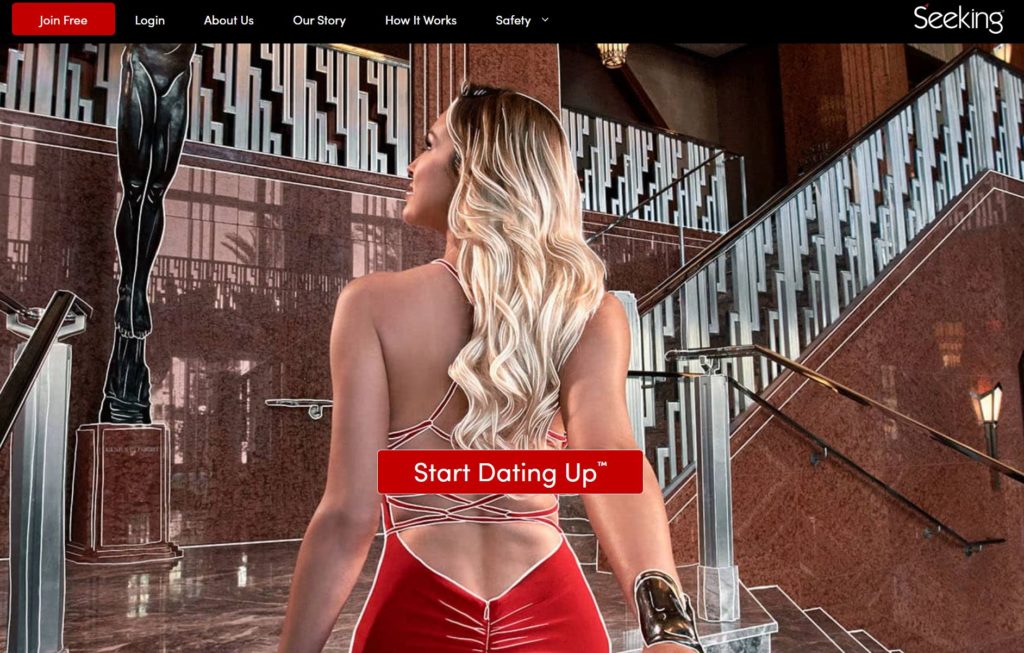 Seeking arrangement is one of the first dating services to have launched a dating platform for discerning singles looking for high-end dating. Although everyone still calls this service Seeking Arrangement, it was renamed to Seeking a few years ago. The success in numbers: presence in more than 100 countries, more than 40 million members since the beginning, about 1 million messages per day and more than 40,000 new photos per day. It makes your head spin!
👍 We like: A proven dating site that connects successful people with attractive people. A service that accepts sugar babies and sugar daddies. The subscription is also cheaper than average. Seeking offers such an incredible number of members.
👎 We like less: These are more casual and less long-term relationships for marriage.
💵 How much it costs:
1 month: $19.99/month
3 months: $15/month
3. Elite Singles
Elite Singles is the premium dating service for educated singles looking for a serious relationship.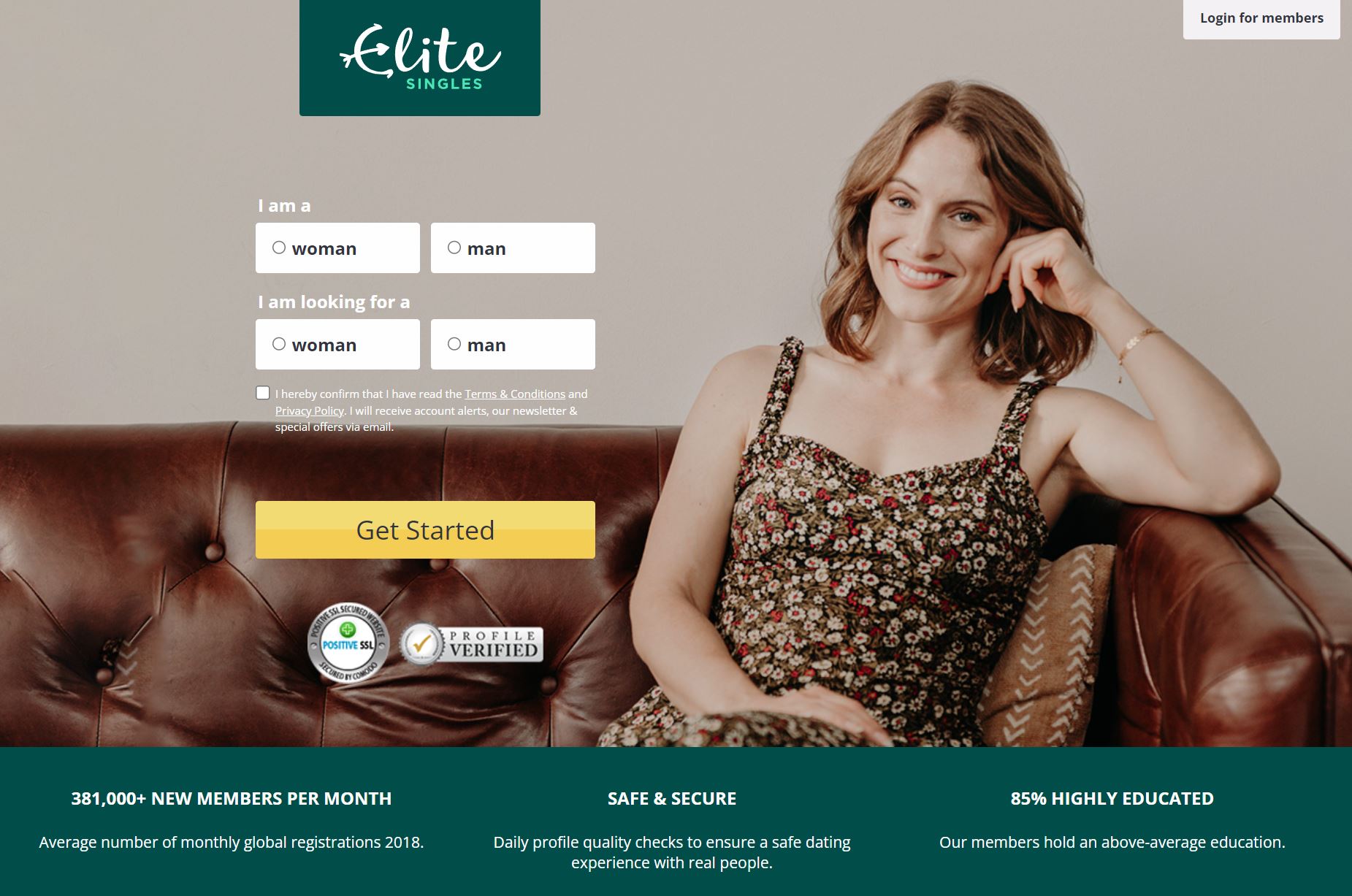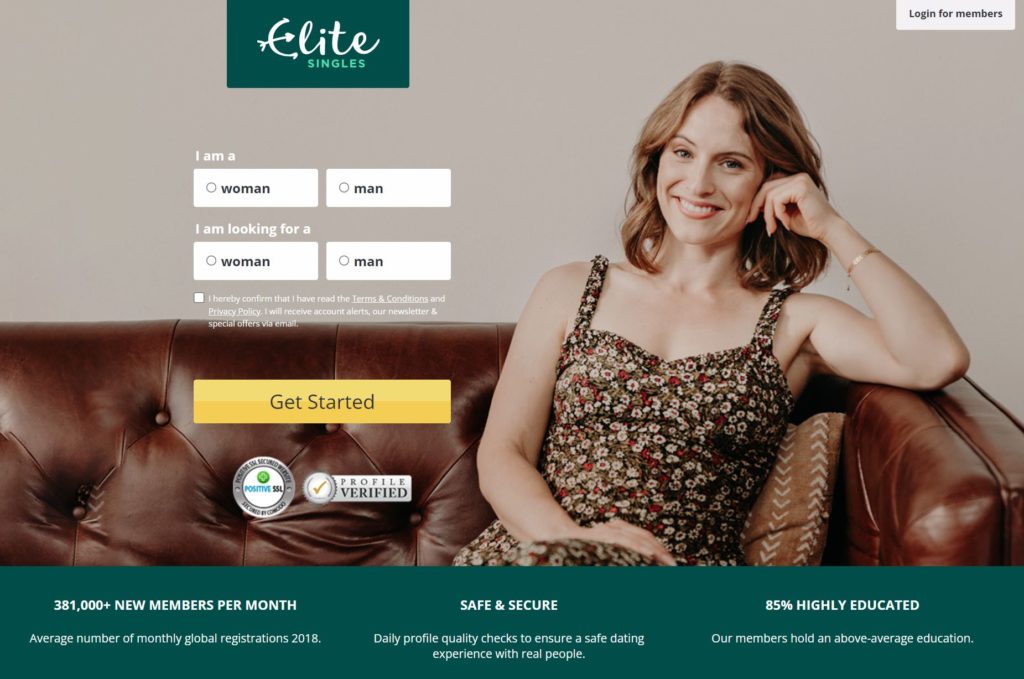 A popular service means a lot of members, and that's almost the most important thing.
When you sign up, Elite Singles will have you complete a personality test in order to match you with compatible singles using its compatibility algorithm. Everything is taken into account: religion, hobbies, income level, family, …
It is the best dating service for professionals between 25 and 50 years old.
Registration to Elite Singles is free, you will then have to take a subscription to chat with other members.
👍 We like: If you are looking for an educated singles, Elite Singles is the site for you. You won't necessarily have millionaire singles on Elite Singles, but many of them are rich or very well off financially. It's popular and it's exactly what you're looking for.
👎 We like less: No real weaknesses except for the subscription fee which is a bit more expensive than traditional dating sites but in the average of high-end dating services. There are no millionaire people on this site.
💵 How much it costs:
3 months: $37.95/month
6 months: $21.95/month
12 months: $19.95/month
4. Raya app
Raya is the application that is regularly talked about because it is the one that is used by many singles to date with celebrities. It is of such interest that there is a very large waiting list for this application, which is ten times bigger than the number of users of the application.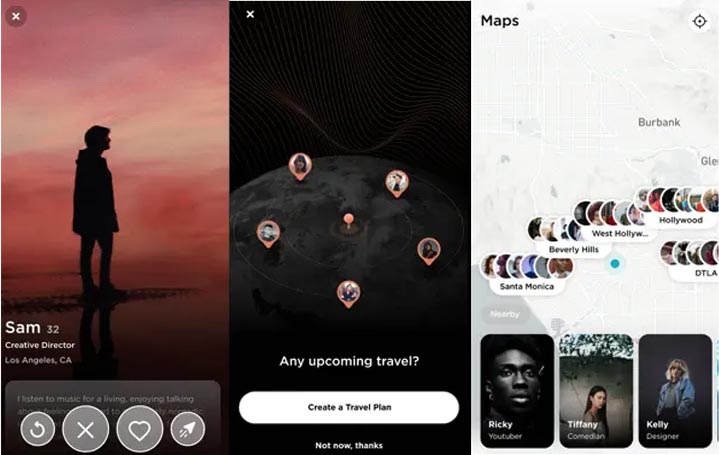 Many users sign up and wait for weeks or months to be accepted. To be accepted quickly, it is preferable to be sponsored. In our case it took 1 month and a half to be accepted and this is because we contacted the platform to tell them that we wanted to test the application and make an article of opinion.
To be accepted on Raya, the platform would check your instagram account and your results in Google to verify that you are an influential person. The screenshots of the application are forbidden because they must not leak on the internet under risk of suspension of the account.
👍 We like: a very select dating application especially for celebrities. If you are lucky enough to be accepted then you will belong to a vip club of Raya application members.
👎 We like less: An application that is more about superficiality rather than serious dating with other celebrities or rich people. Waiting list too long.
💵 How much it costs:
5. The League
A new kind of dating service, The League is like the Tinder of serious dating for educated singles.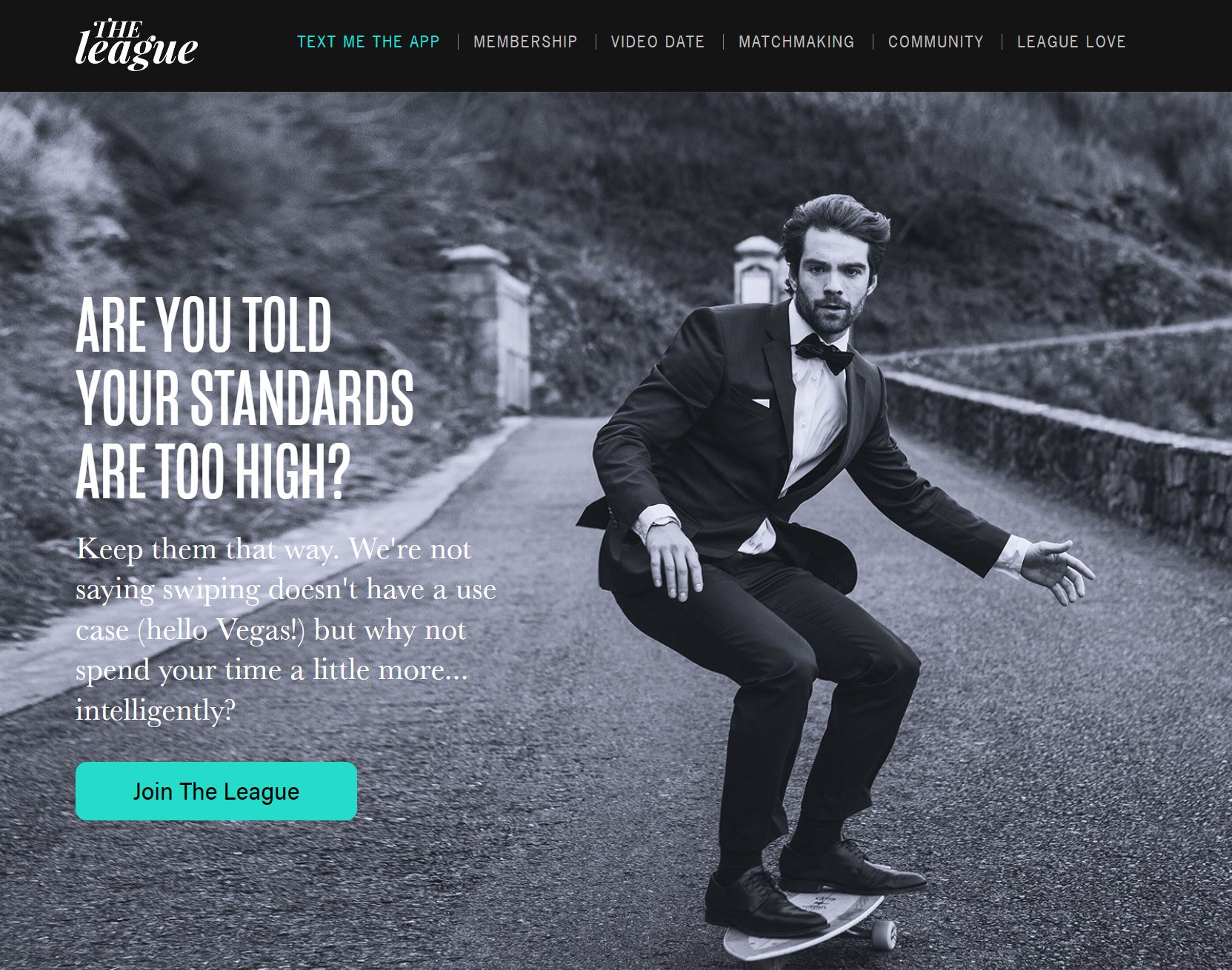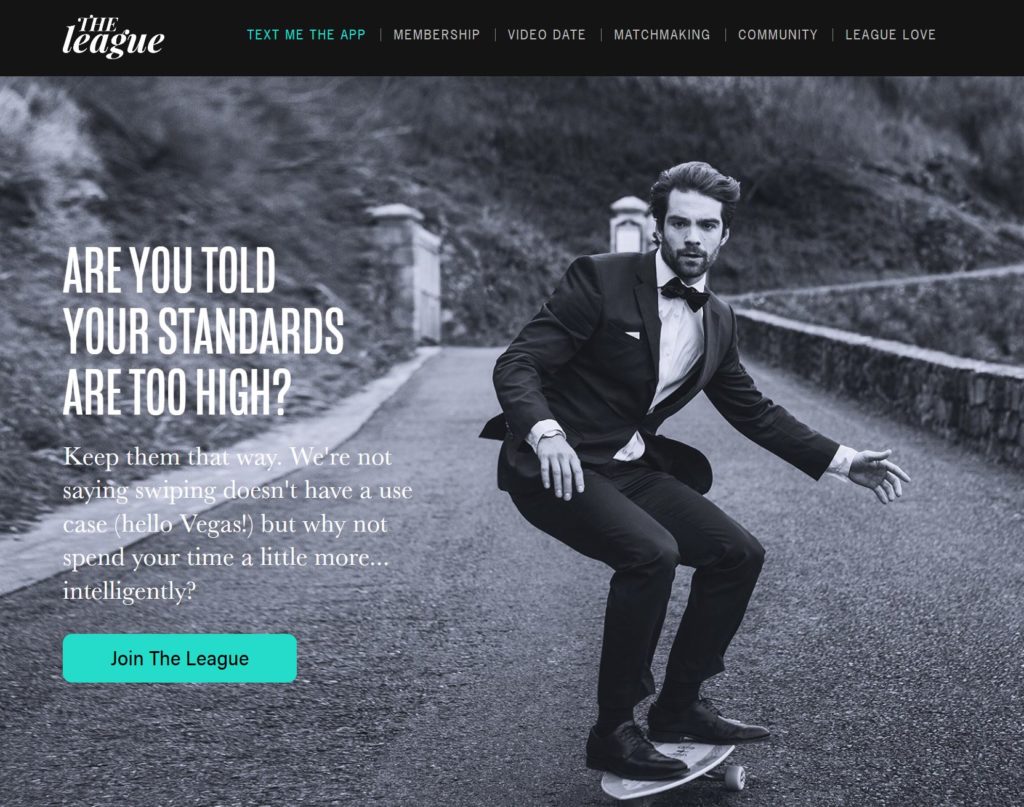 When you sign up, you fill in a short questionnaire to find out more about yourself and then, just like on Tinder, The League platform will suggest compatible singles and you can either like or pass. Another specialty of The League is that you can link a Linkedin account to give your profile a business aspect.
The League proposes to modernize affinity dating with a Tinder-like operation.
Registration is free but to chat with other members, The League offers 3 levels of profiles: member, owner and investor with less advanced features each time. With the free version of The League you will be on a waiting list. You'll have to buy a subscription if you don't want to wait.
👍 We like: Finally a different dating service that offers the modernity of dating applications but for educated singles. We also like the link with linkedin.
👎 We lile less: An interesting application in theory but in practice is not yet popular enough to offer many new members regularly. The subscription price is high.
💵 How much it costs:
1 month: $299.99/month
3 months: $99.99/month
6 months: $67/month
6. Luxy
Luxy is a dating service created in 2014 that offers elitist and selective singles to meet. Luxy is an alternative service to MillionnaireMatch but less popular… for now!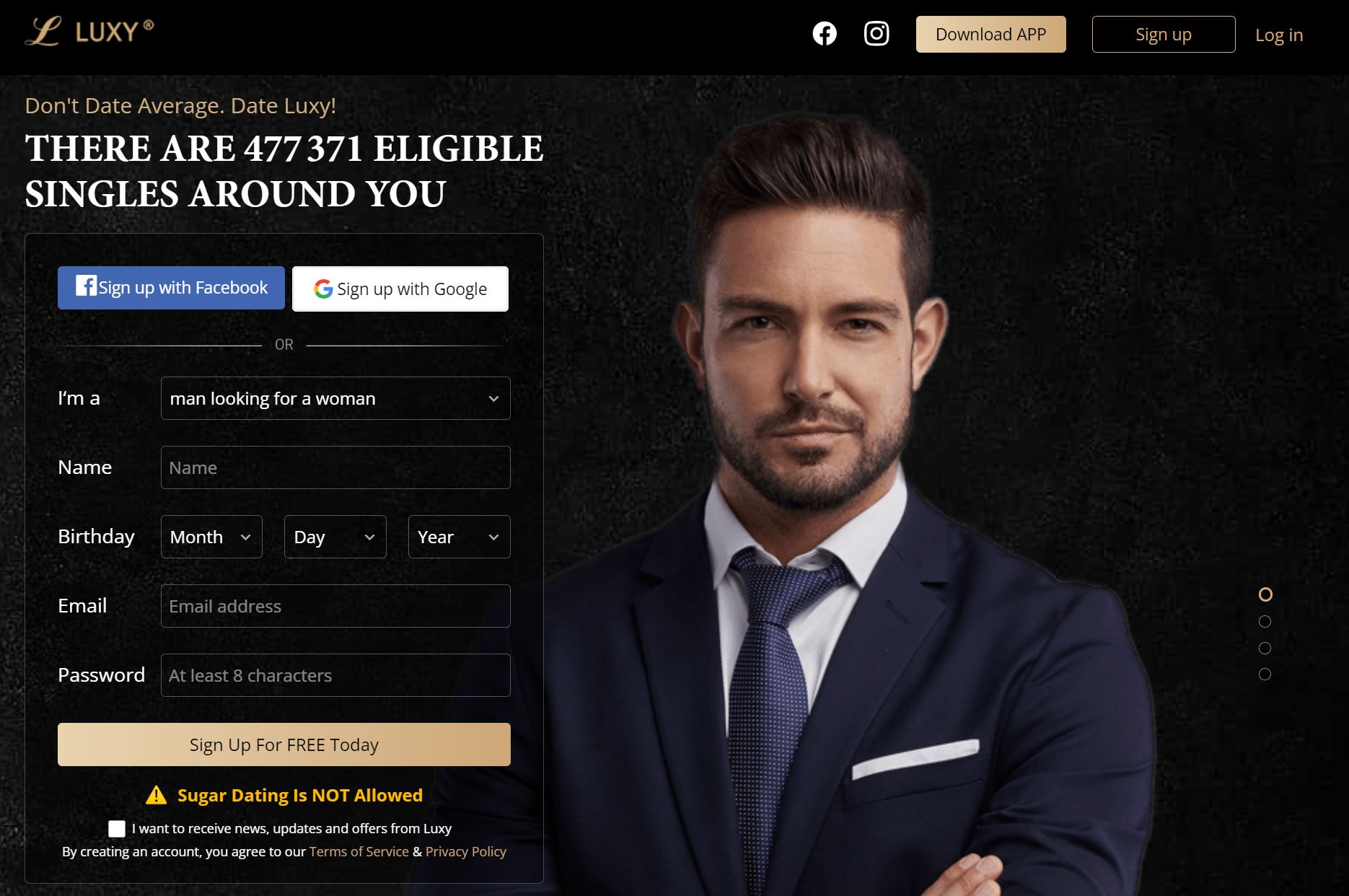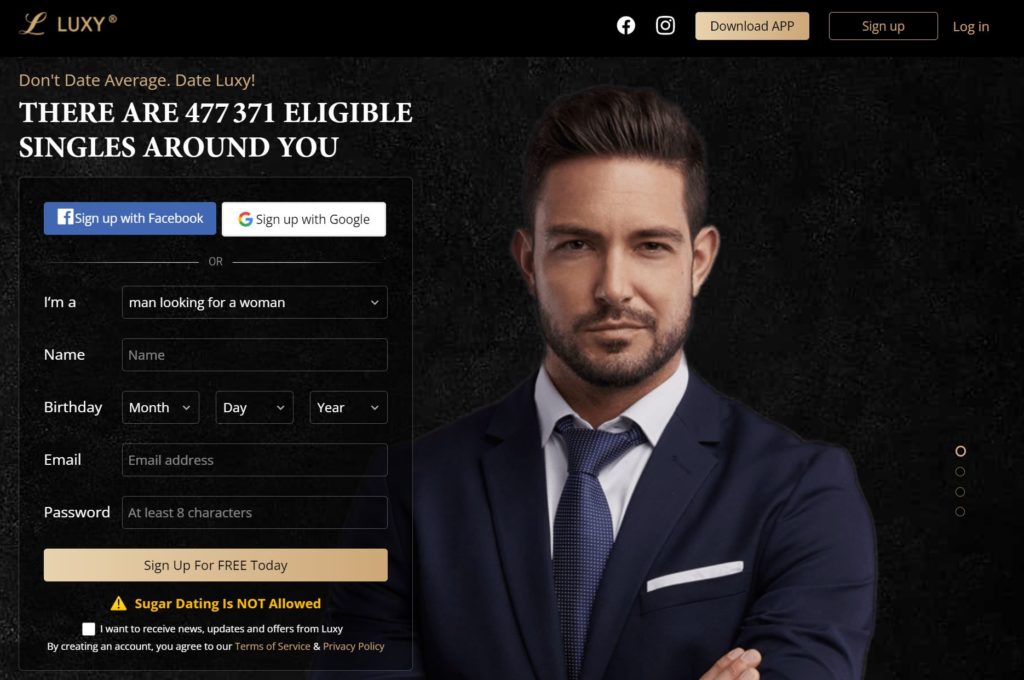 Luxy service is available in dating site and dating application. According to the site, 60% of their members have a verified income of over $200,000 and 41% have a verified income of over $1 million. Sugar daddies and sugar babies are not accepted unlike Seeking.
Unlike the other dating services we tested in this ranking, here the validation by SMS is mandatory to access the dating service. This is a first filter for the curious. Once the phone number is validated, the profile will be verified by the Luxy team and by some members of the platform. You must have a certain number of your to have access to the service.
Luxy is a paid dating service that offers a Black offer and a Platinium offer. The black offer allows you to chat with all members even before a match. The platinum offer allows you to have your profile boosted and highlighted.
👍 We like: A very high-end dating service for rich singles with a first filter by SMS to avoid the curious and a manual validation of the profiles by the team and the members, a good guarantee to have quality profiles. The subscription price remains affordable with the black offer.
👎 We like less: The site proposes to pass the manual validation if you pay. It is not possible to see the details of the profiles or to search for profiles manually until the account is validated. It is therefore not possible to know if the profiles are really interesting before paying which is a pity because other dating services like Seeking or MillionaireMatch allow this.
💵 How much it costs:
1 month Black: $79.99/mnth
3 months Black: $55.99/month
3 months Patinium: $299/month
6 months Black: $41.99/month
About the author