Seeking Arrangement Review: is it really possible to date attractive singles?
By Alexandre (admin), last updated on September 14, 2023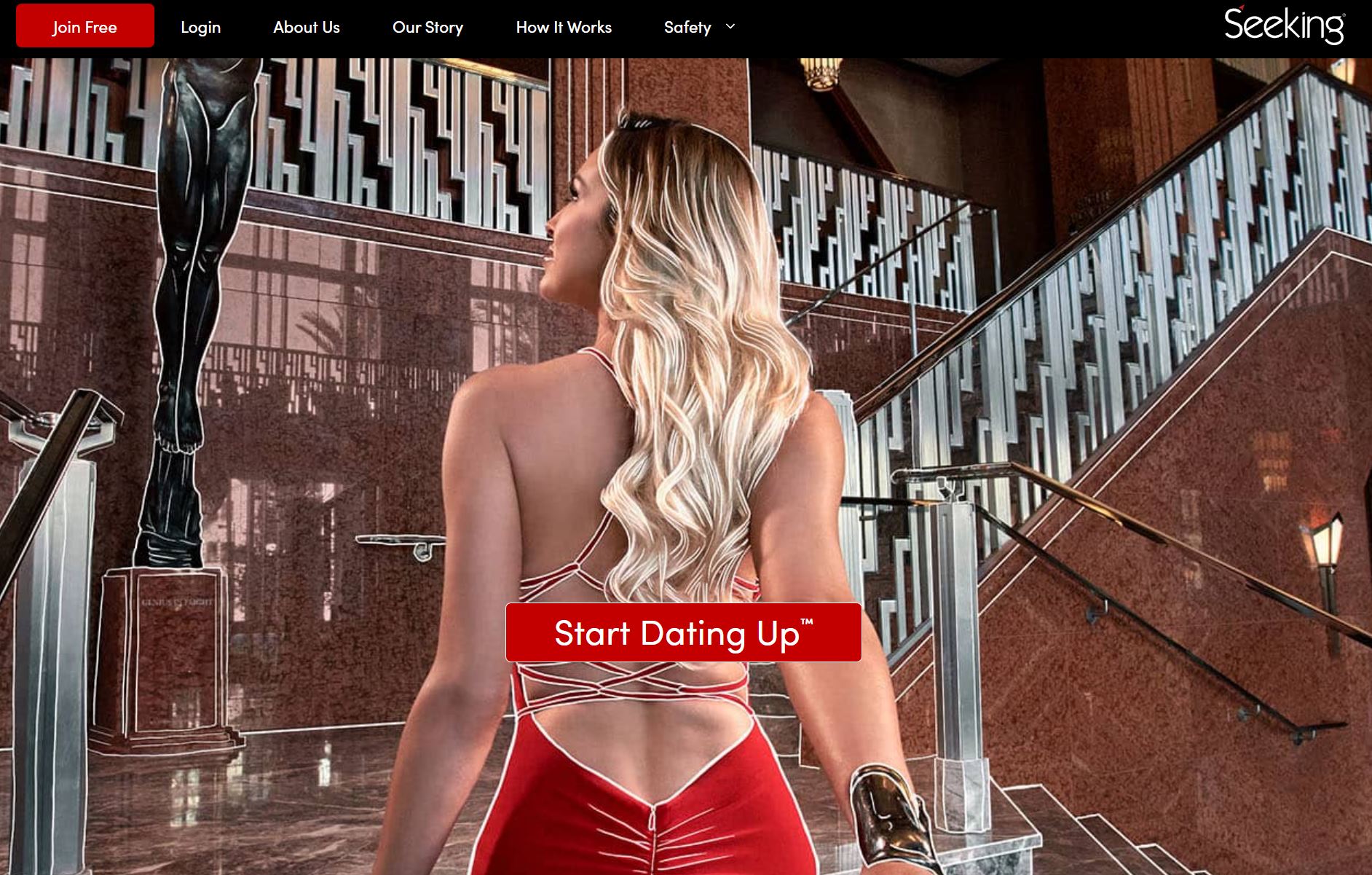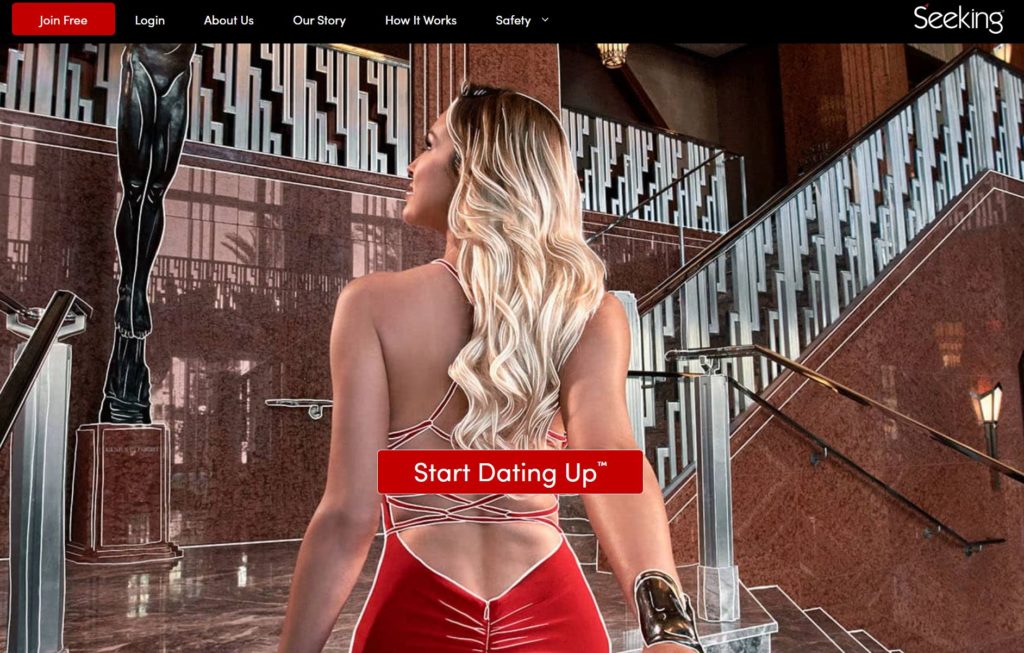 Our rating
Pros
✅ Social networking functionality (Vibe)
✅ for Attractive and Successful people
✅ Free features
Cons
❌ more men than women
❌ more for one-night stands than serious relationships
Looking for a very high end dating service? Do you want to make quality encounters and you have no time to lose because you are a very busy woman or man? Then take the time to check out Seeking Arrangement : the dating site for Attractive and Successful people.
Seeking arrangements is one of the first dating services to have launched a dating platform for discerning singles looking for high-end dating. Although everyone still calls this service Seeking Arrangement, it was renamed to Seeking a few years ago. The success in numbers: presence in more than 100 countries, more than 40 million members since the beginning, about 1 million messages per day and more than 40,000 new photos per day. It makes your head spin!
So does Seeking Arrangement live up to its promise? Is it possible to make quality matches with attractive and/or high income singles? That's what we're going to tell you below.
Seeking Arrangements Free
Even if Seeking is a high-end dating service (see luxury), registration is free and that's good. For this registration, it's rather classic: your gender, your age, etc. You will be asked if you want to meet attractive or successful members.
You will also have to specify what you are looking for: true love, luxury life, discretion, marriage, a free relationship, etc.
In a few minutes you will be registered on Seeking and you will be able to search and view members' profiles.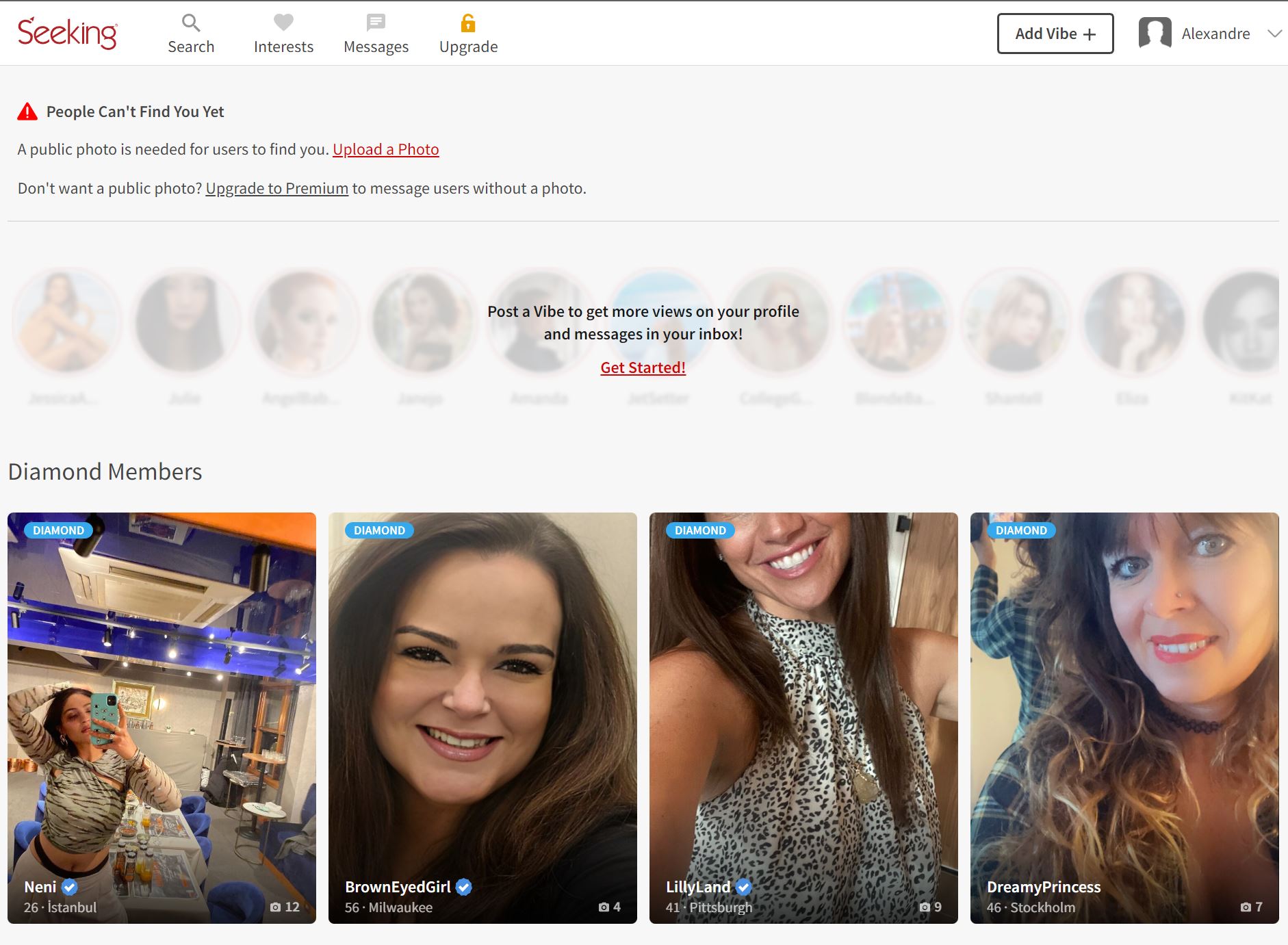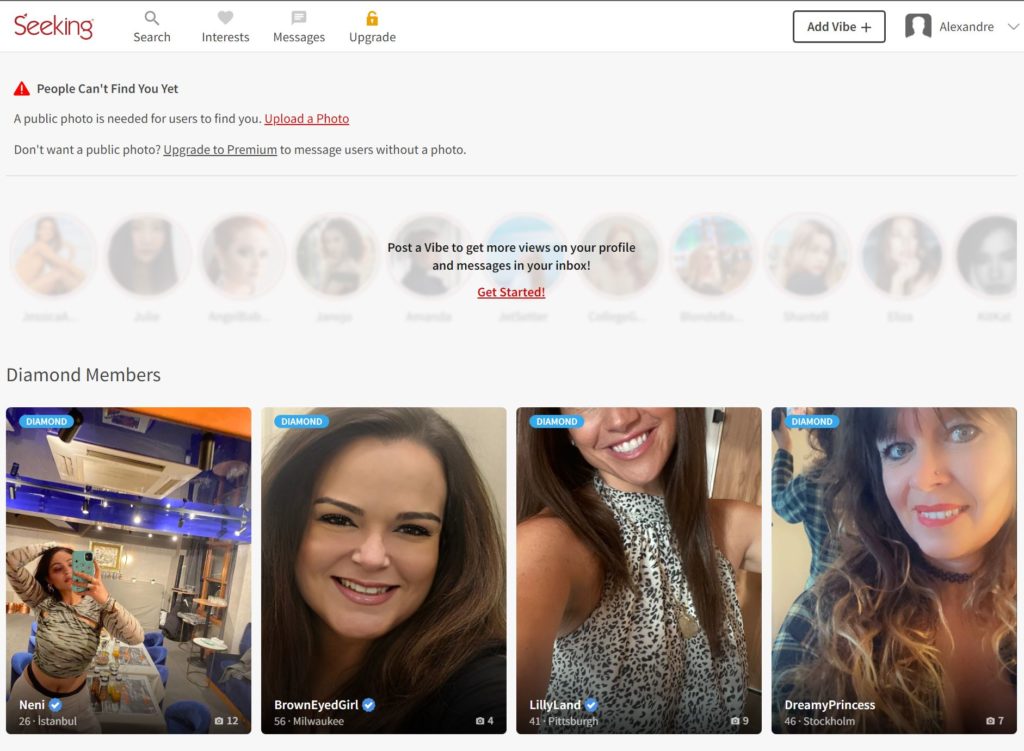 On a profile you will be able to see one or more photos, the recent activity of the member and some information like income.
The free trial at Seeking allows you to see that there are really all types of members, accessible all over the world. Many members advertise a high level of income.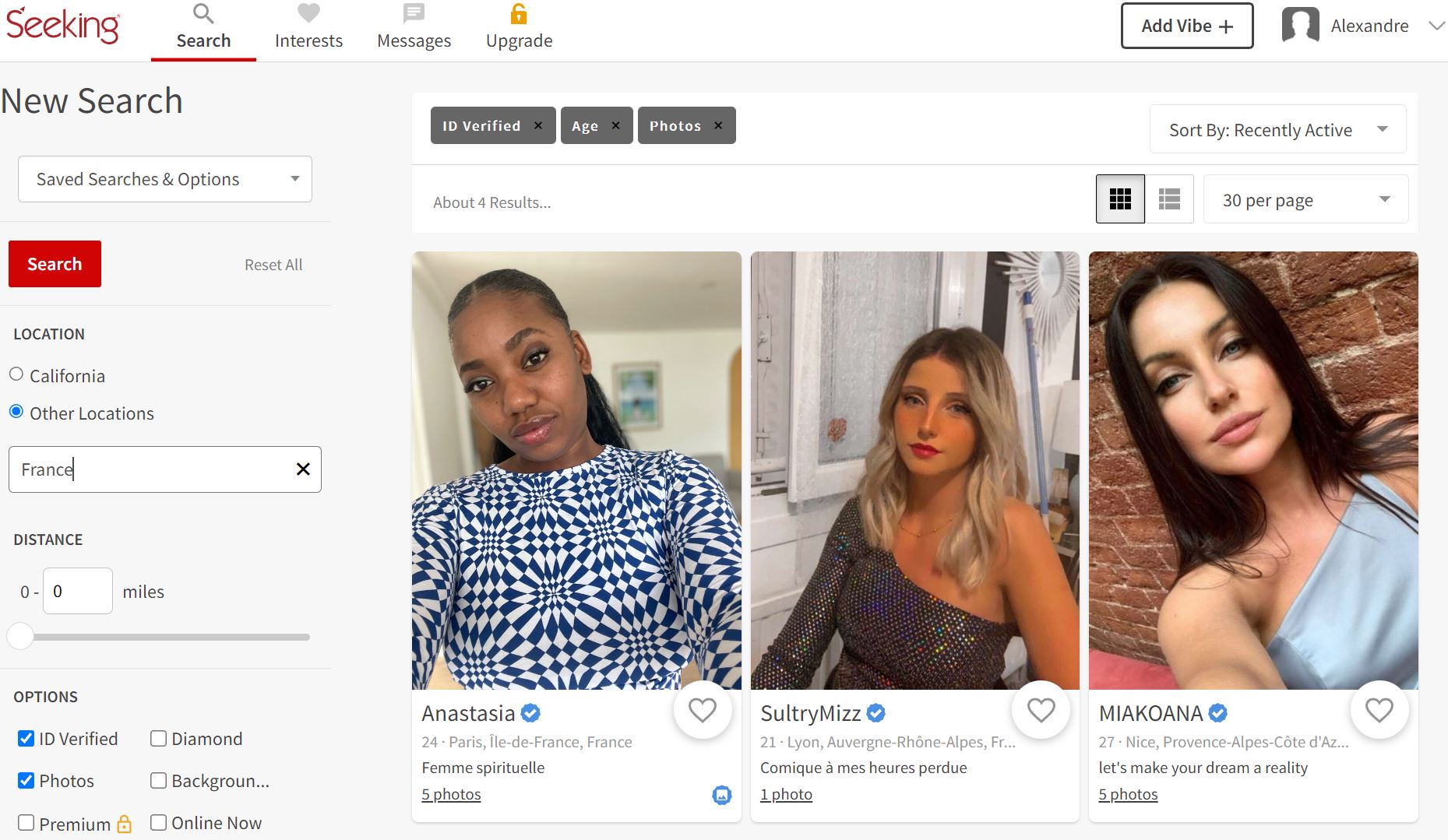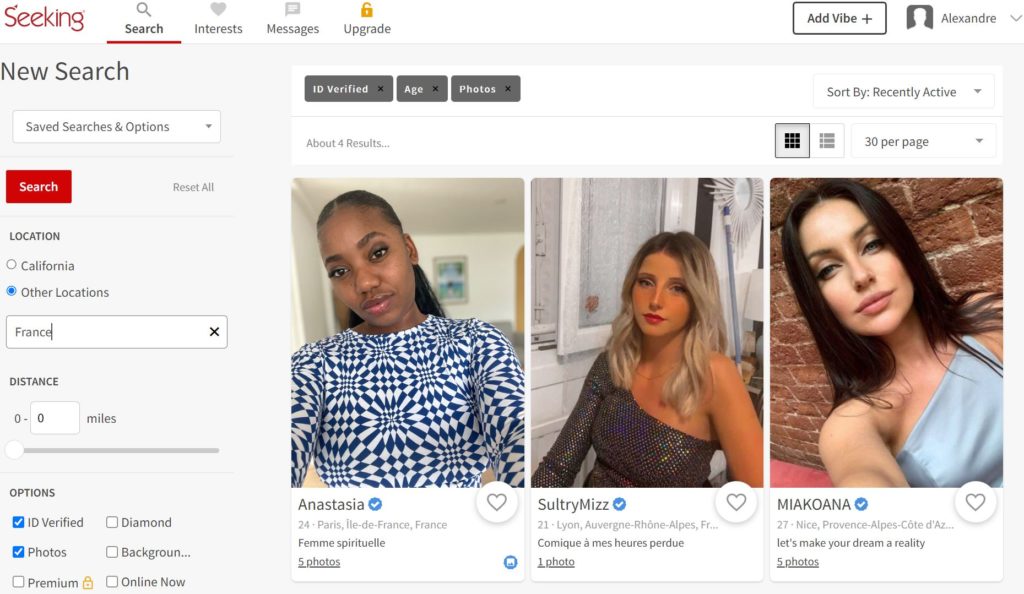 Seeking Arrangement Membership Basic vs Premium
Like most dating services, the free version of the site has its limits. Seeking is no exception to the rule. It is not a free dating site but a paid dating site with free trial. A premium subscription will be quickly offered to you to unlock features.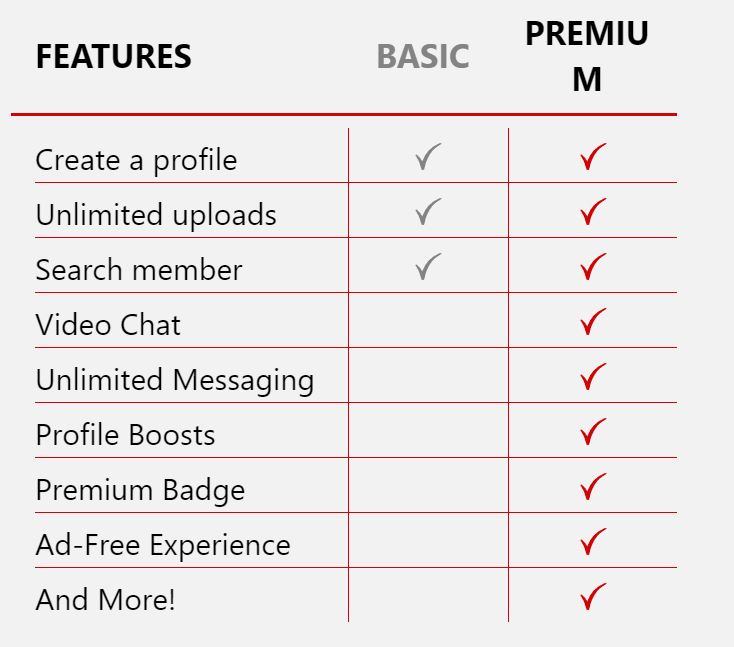 With Seeking Premium you can :
Video chat
unlimited messaging
profile voosts
premium badge
ad-free experience
Seeking Arrangement Cost
Of course, the subscription to Seeking premium has a cost. Here are the costs we were offered when we tested the site.
1 month: $19.99/month
3 months: $15.00/month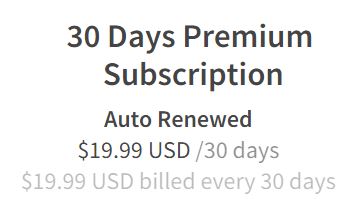 It is possible to pay the subscription in installments, monthly, or all at once. The site is transparent about this and that's a good thing.
The price of the subscription is, in our experience, attractive. We would have liked to see a 6 month subscription, even cheaper, offered.
Seeking regularly launches and tests new features. The latest one, Vibe, works like the story on facebook or instagram. It is about sharing public content for 24 hours, which will then disappear. A really useful feature if you use the Seeking application regularly and have a lot of hits on your profile. It will show that you have an interesting life.
Seeking Arrangement quick review
Seeking arrangement presents itself as a high-end dating service, even luxury, for singles with a high level of income and / or attractive.
This inevitably arouses the curiosity of many people and that is why Seeking offers such an incredible number of members.
The free version already gives you a good idea of the type of member you can find, especially with the search engine, even with the restricted filters.
However, when we push the filters very precisely with, in our case: long term relationship, verified ID, from 25 to 40 years old, on all the USA and well, the number of proposed members reduces considerably.
In addition to that, some members, whether male or female, seem to be registered on this service for hookup dating rather than for serious dating. Other profiles, which could be interesting, have not been connected for several months… There are also many more men than women on Seeking.
To make it quick, we are convinced that it is possible on seeking arrangement to make quality meetings, however the proportion of really interesting members reaches maybe 20% of the proposed catalog.
Pros
✅ Social networking functionality (Vibe)
✅ for Attractive and Successful people
✅ Free features
Cons
❌ more men than women
❌ more for one-night stands than serious relationships
My Seeking Review
Registration

Interface

Profile quality

Popularity

Features

Subscription prices
Verdict
Seeking promises to introduce you to attractive and/or successful singles. In theory, Seeking is a serious site for this purpose, and its interface and functionalities are designed to help singles find their match.
In practice, however, there are far more single men than single women on the site, which means that registered women are inundated with messages. On top of this, some of the women's profiles seem inactive or too good to be true.
We prefer Elite Singles for its success, and MillionnaireMatch for its attractiveness.
About the author