Best Black Dating Sites to meet black singles 2023
By Alexandre (admin), last updated on June 22, 2023
You are a single man or woman and you want to join a dating site or a dating application where there will be other black singles?
You may have many reasons for wanting to meet only black singles. In fact, you may very well be a white man looking for a black single.
Some sites are free, others for serious relationship, some specialized others more generalist. We have compiled the best dating services for black singles by listing, each time, the pros and cons. For all those listed below, click on the button to access the site review.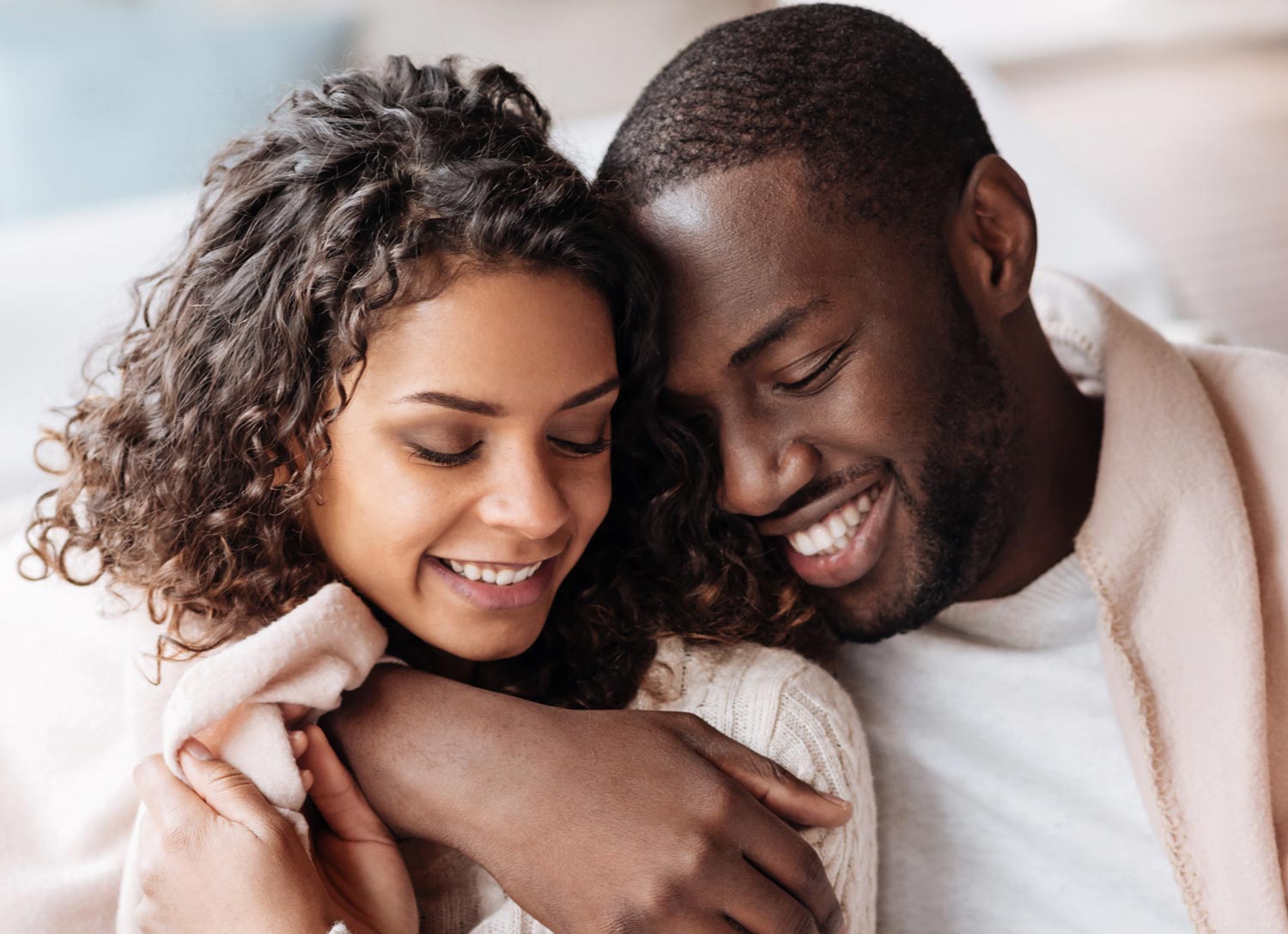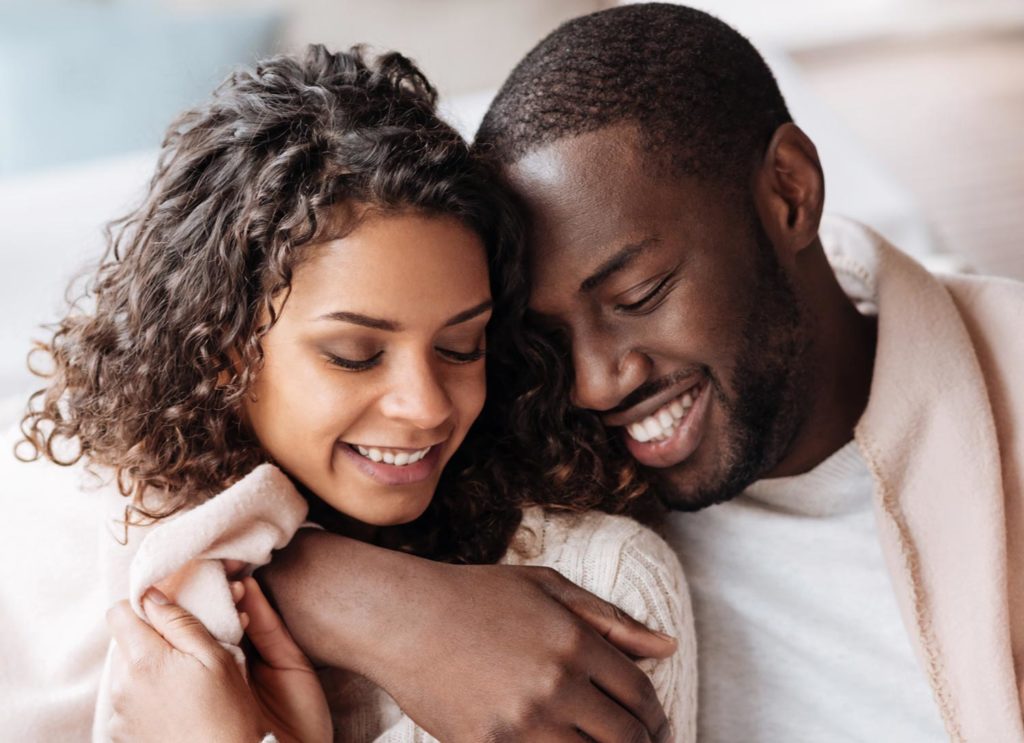 Best Black Dating Sites
Our selection of the best sites for African American singles to meet other black singles.
1. BlackPeopleMeet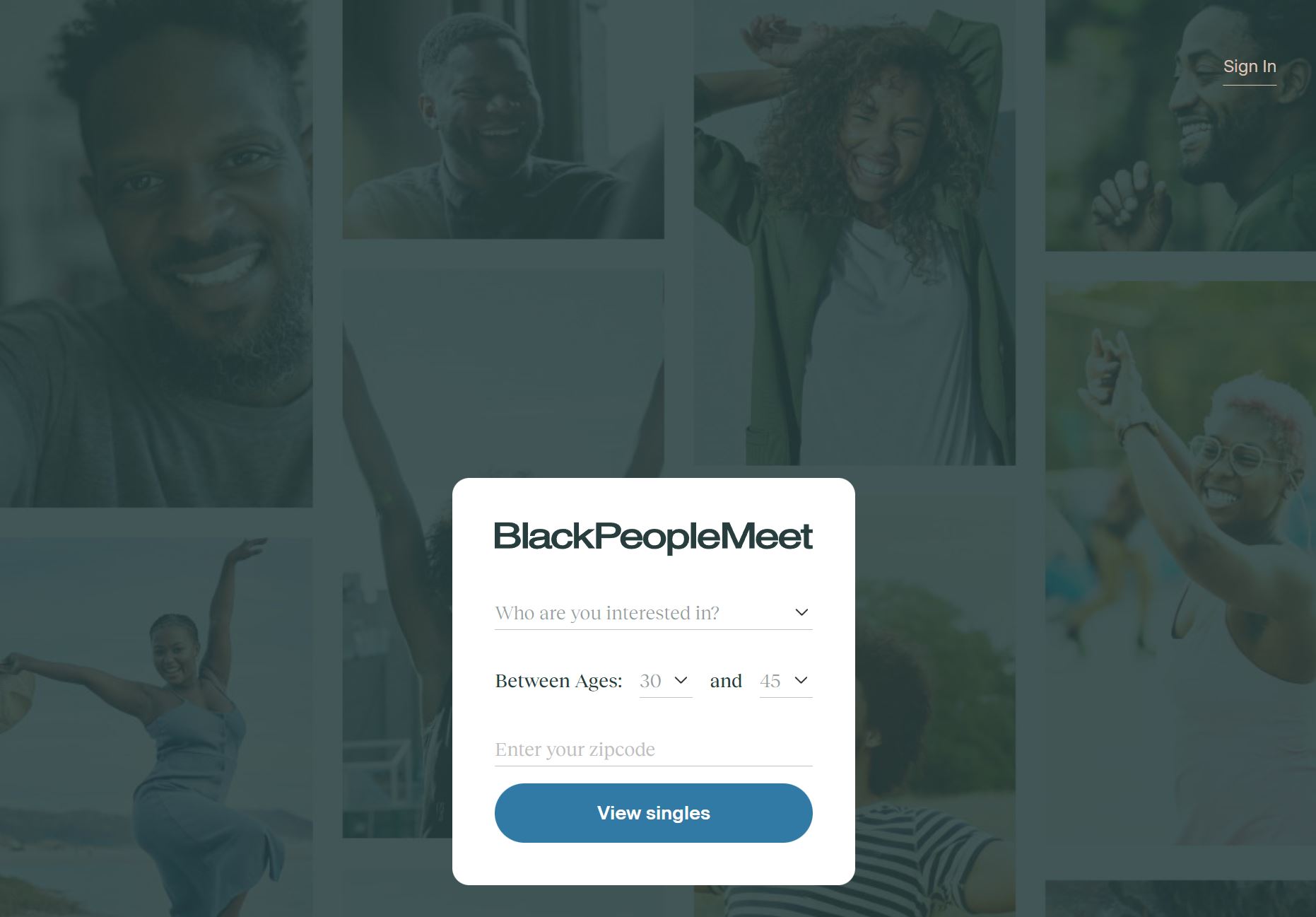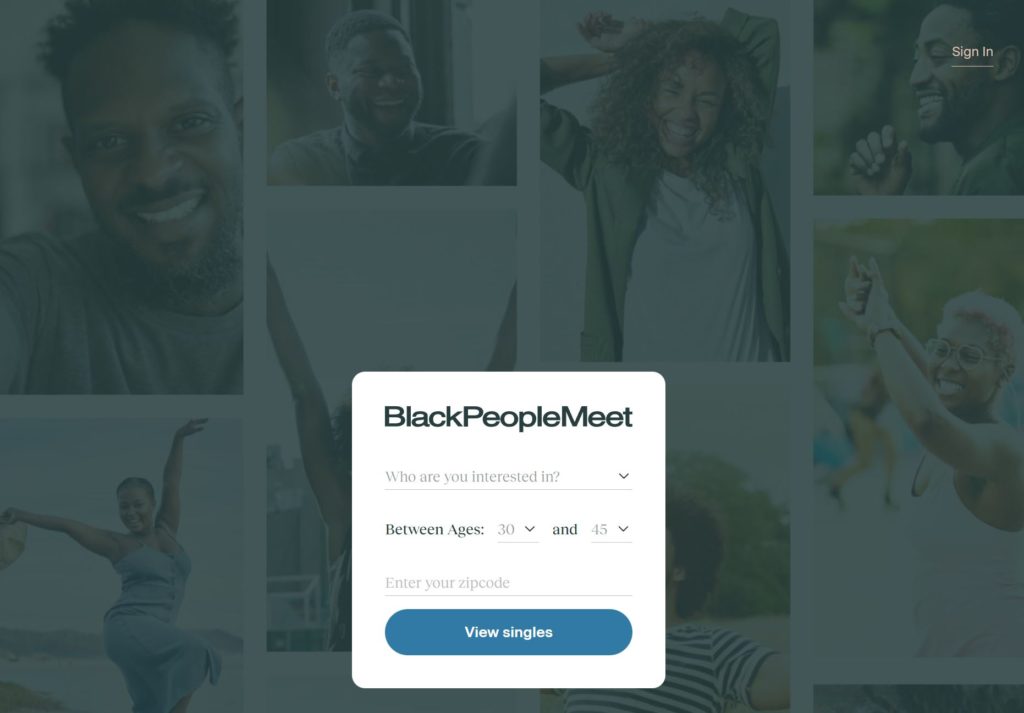 BlackPeopleMeet is the only and best dating site dedicated to black singles. On this site you will only find black men and women singles looking for a serious relationship. While registration is free, you will need to purchase a membership to communicate with other singles. But the latter is very affordable. Even if it does not really offer a compatibility algorithm, BlackPeopleMeet can still, depending on your preferences, suggest singles who may match your search.
Pros
Dating site only for black people
Many quality profiles
Possibility to see all profiles with photo and ad in free version
Also available as app
Cons
Interface a bit old
Less members than other dating sites
2. Eharmony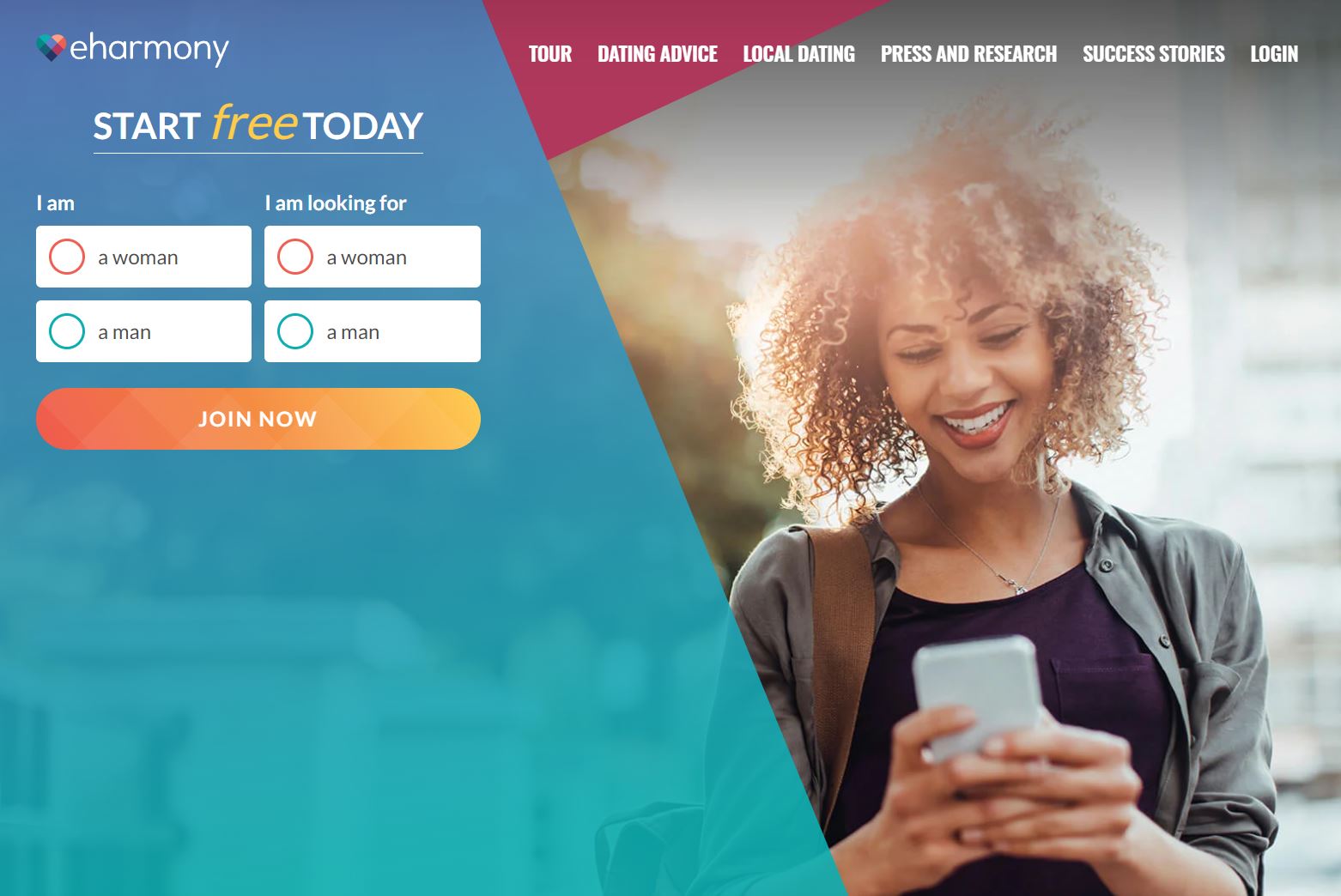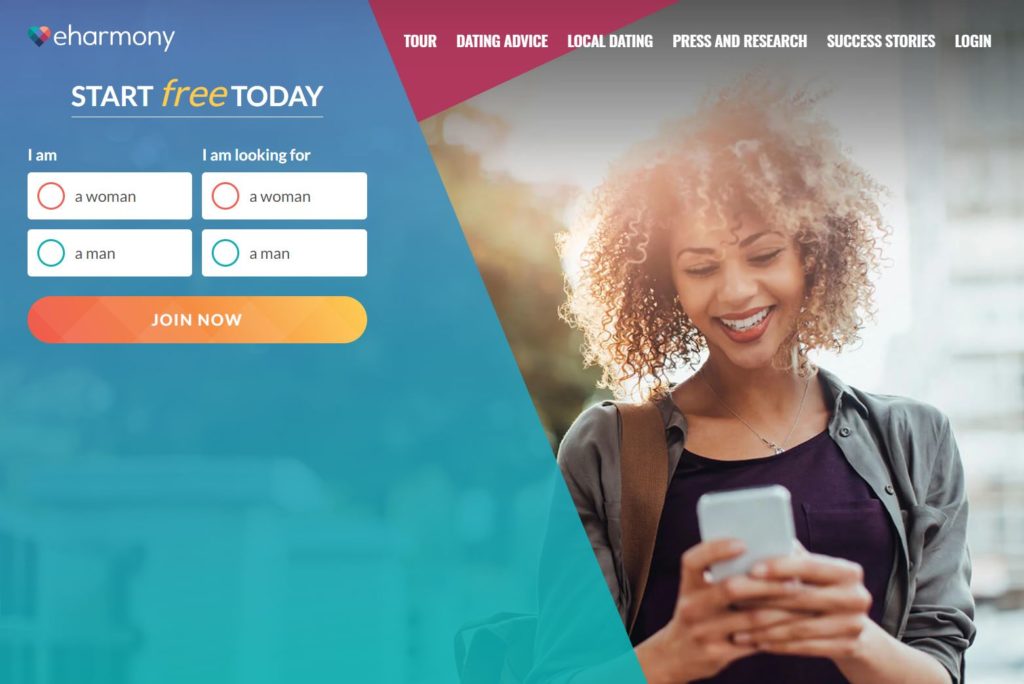 Eharmony is the reference site for singles looking for a serious and lasting relationship. It is the dating site that offers the most profiles of serious singles, looking for real relationship, in English-speaking countries including the USA and Canada. It proposes during the registration a long personality test which allows you to fill in your profile to help other singles to find you but also to suggest you compatible profiles thanks to a compatibility algorithm.
It is perfectly possible on eharmony to fill in your ethnicity and to ask to have only black singles profiles.
Pros
the site that offers the largest number of serious singles
its personality test
its compatibility algorithm
its advanced search engine with many filters
Also available as app
Cons
subscription price not accessible to all singles
3. Zoosk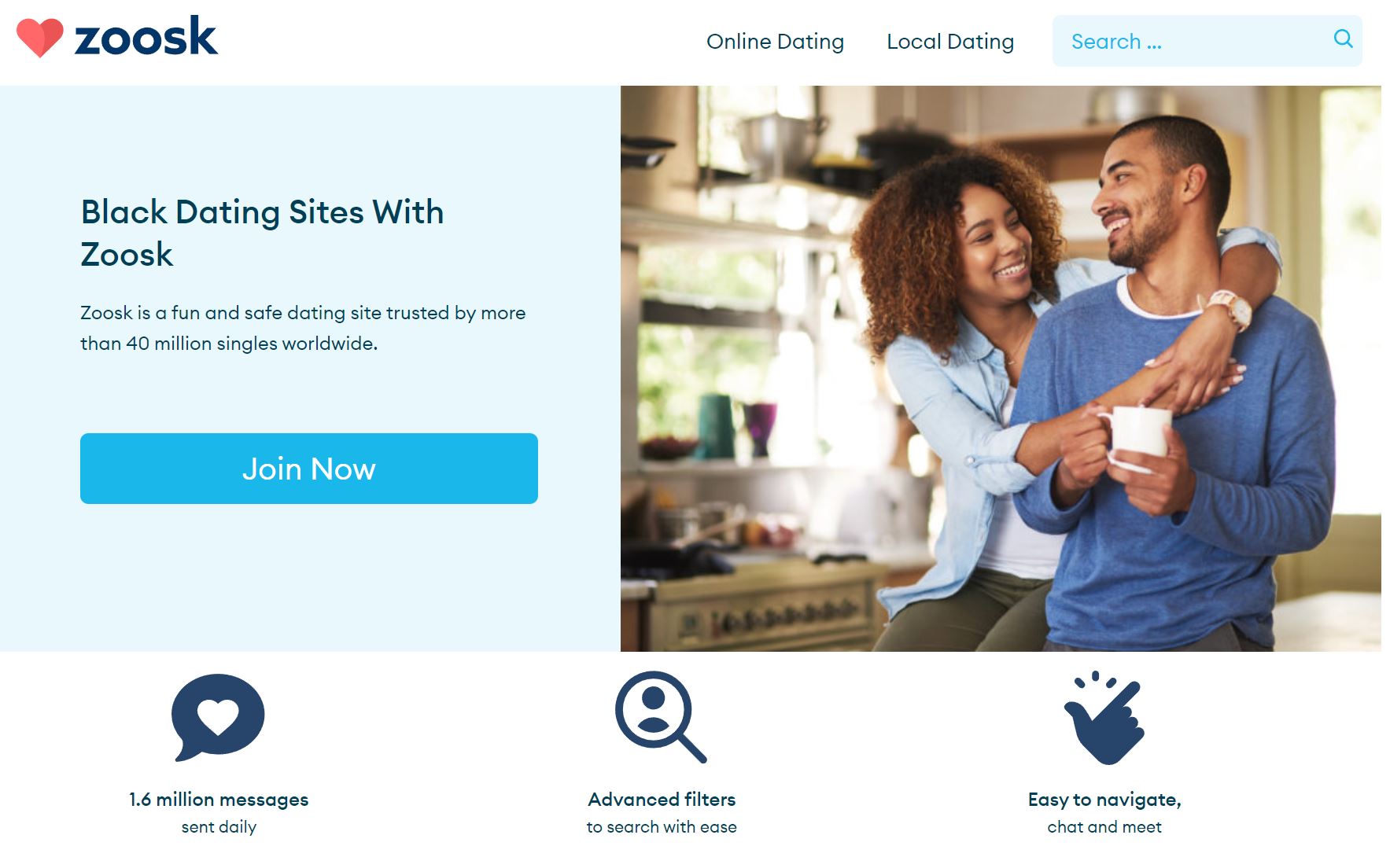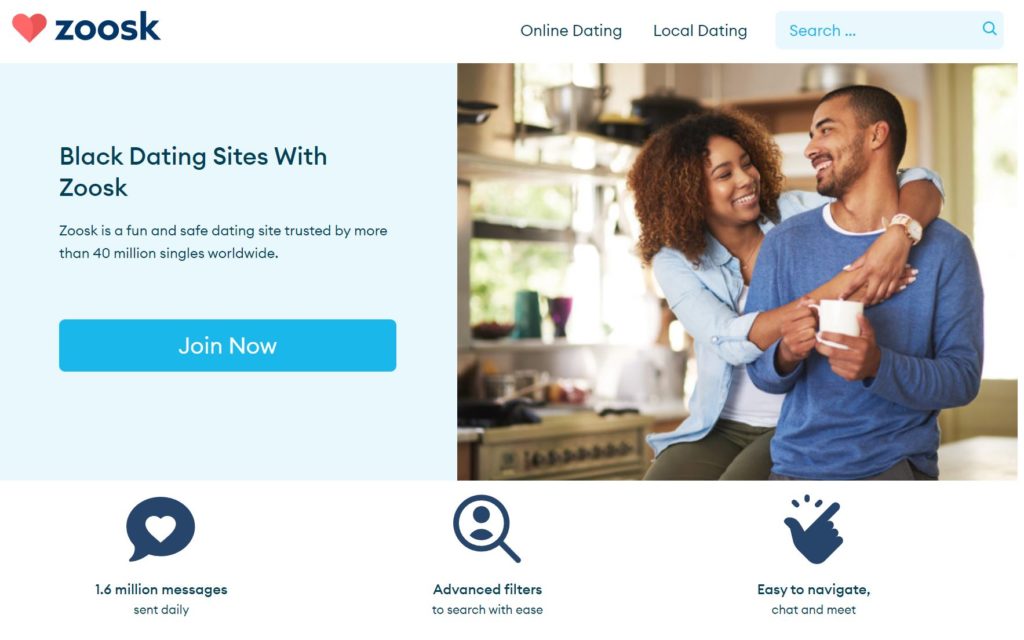 Zoosk is a very popular dating platform in the US and Canada that wants to make serious dating fun. Its interface and features are very easy to access and especially, thanks to its incredible number of members, it is possible to have many singles near your home.
Zoosk also offers the possibility to filter singles by ethnicity so you can for example ask to have only black singles in your matches.
Pros
Millions of users
An easy and fun interface
Advanced features
Also available as app
Cons
Some inactive profiles
Not all singles are looking for a serious relationship
4. Elite Singles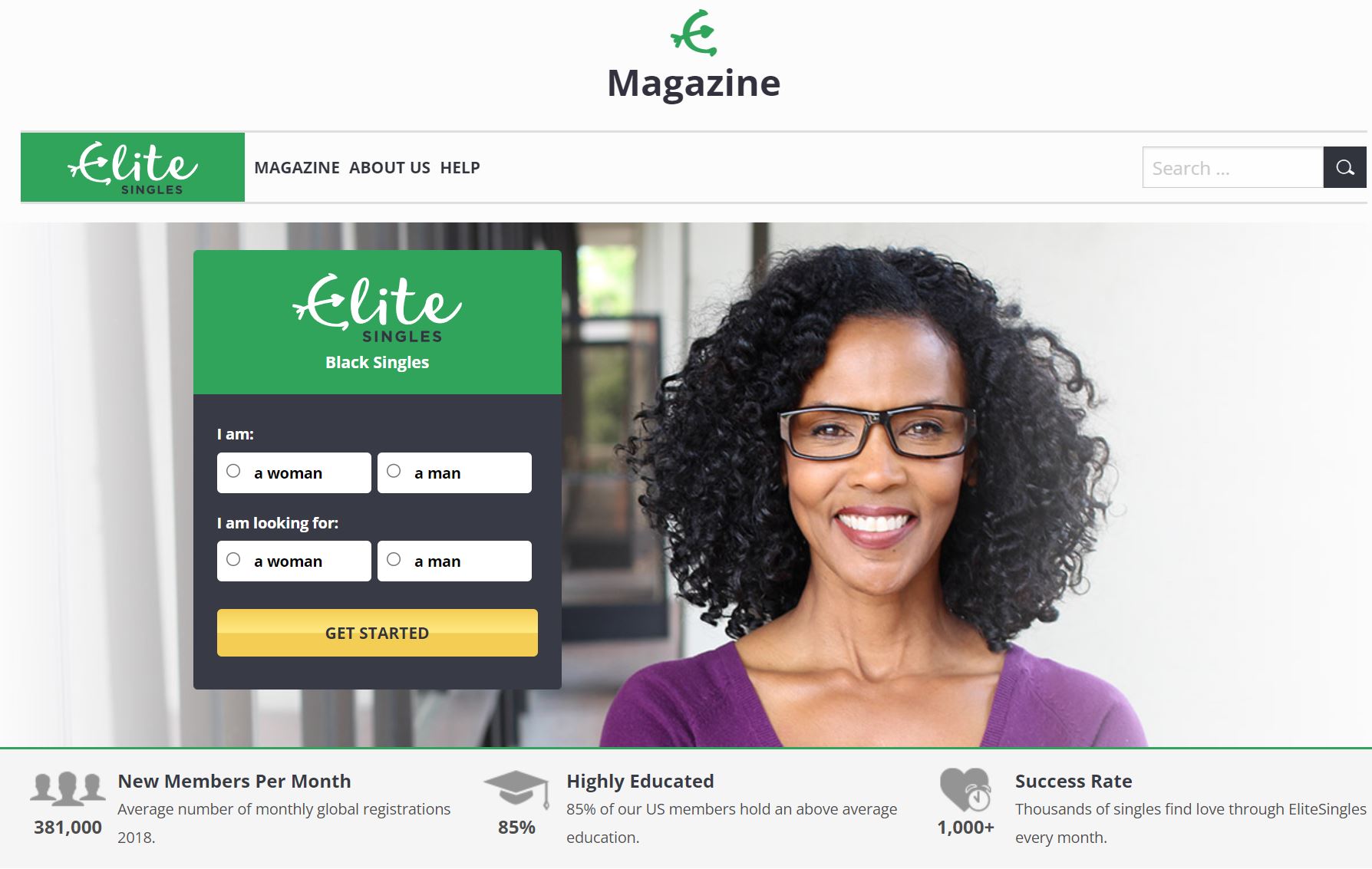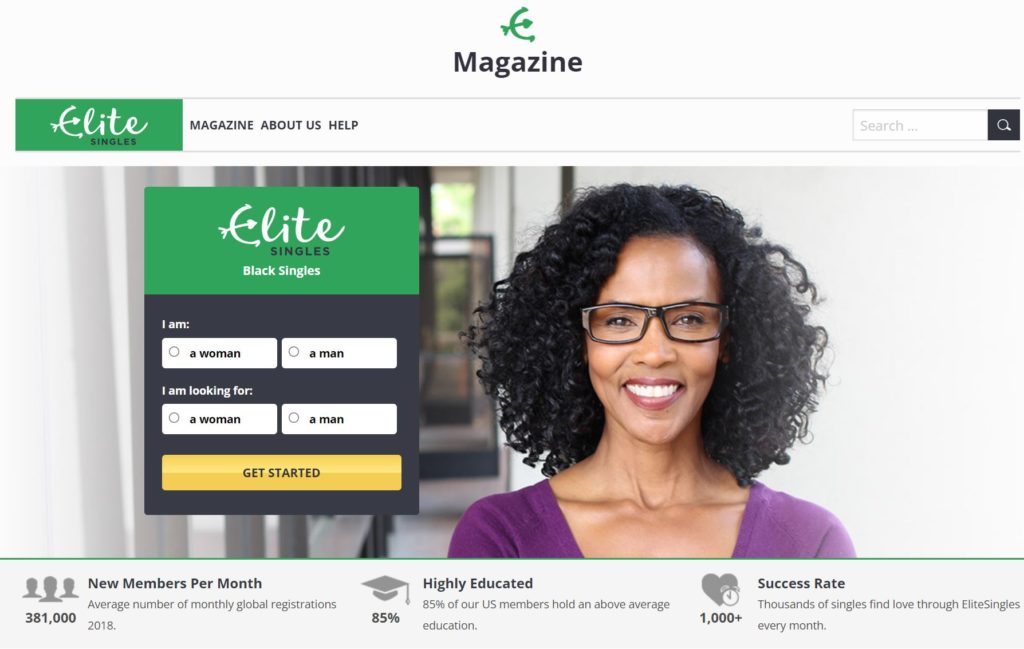 Elite Singles is a dating service for educated, career-minded singles. On this website you will find many singles who are business leaders, entrepreneurs, freelancers, executives, etc. Singles who are often busy with their work and don't have time to go on dates to meet the right person. But they all want a real relationships.
To help these singles, Elite Singles offers a personality test coupled with a compatibility algorithm. Thus, every day, matches will be offered to registered users.
Pros
Powerful compatibility algorithm developed by EliteSingles
High quality profiles
Affordable subscription for high-end dating
Also available as app
Cons
Blurred photos with the free version of Elite Singles
Approximately 20% black singles
5. Match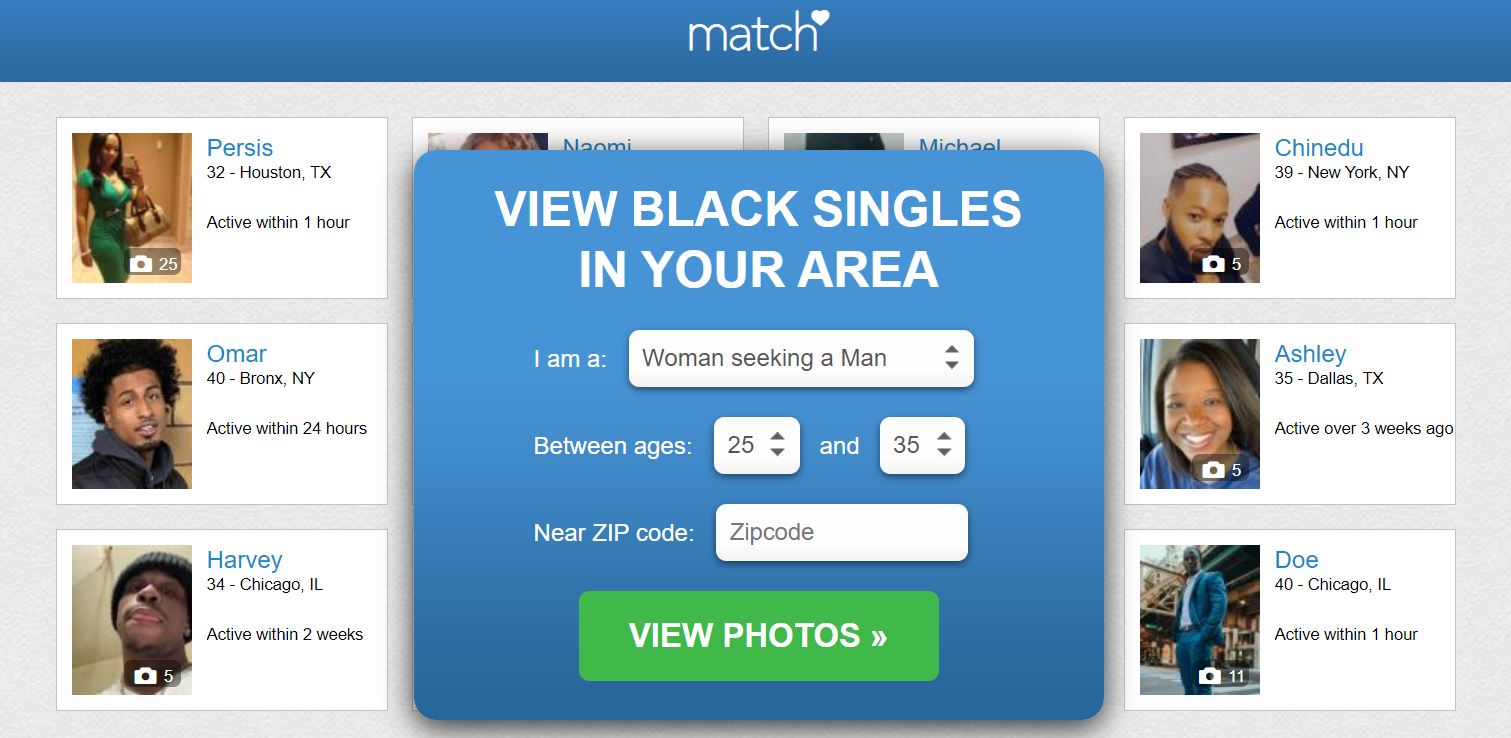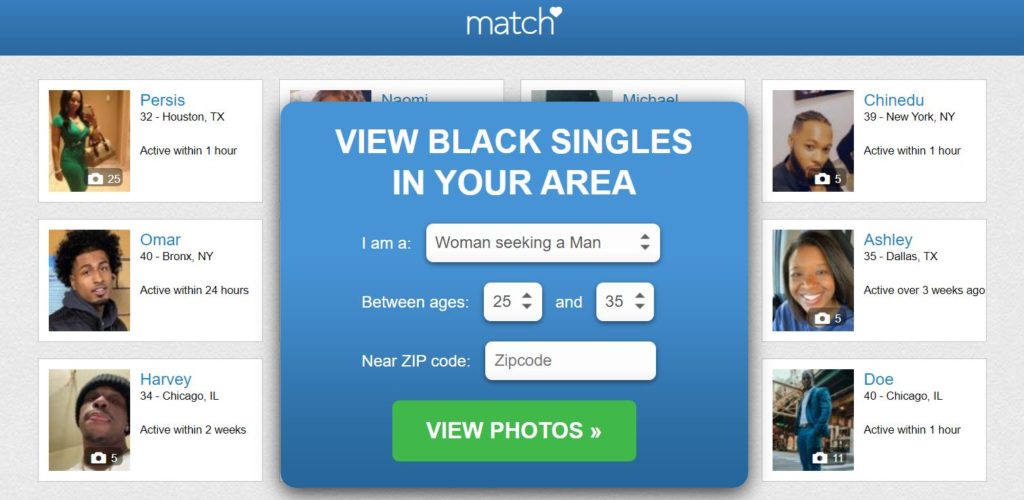 Match is one of the first and most popular online dating sites for singles looking for a serious date. If you are looking for a maximum of singles near you who are only looking for love and nothing else Match may be for you. The site does have an ethnicity filter so you can search for black singles. Apart from that it is a classic dating site in terms of its features.
If you are looking for a dating site that does the job without innovative features and with the best possible price/performance ratio, match is worth a try.
Pros
Popular dating site with many members nearby
Affordable subscription price per month compared to others
Also available as app
Cons
Dating site with classic features
6. BlackCupid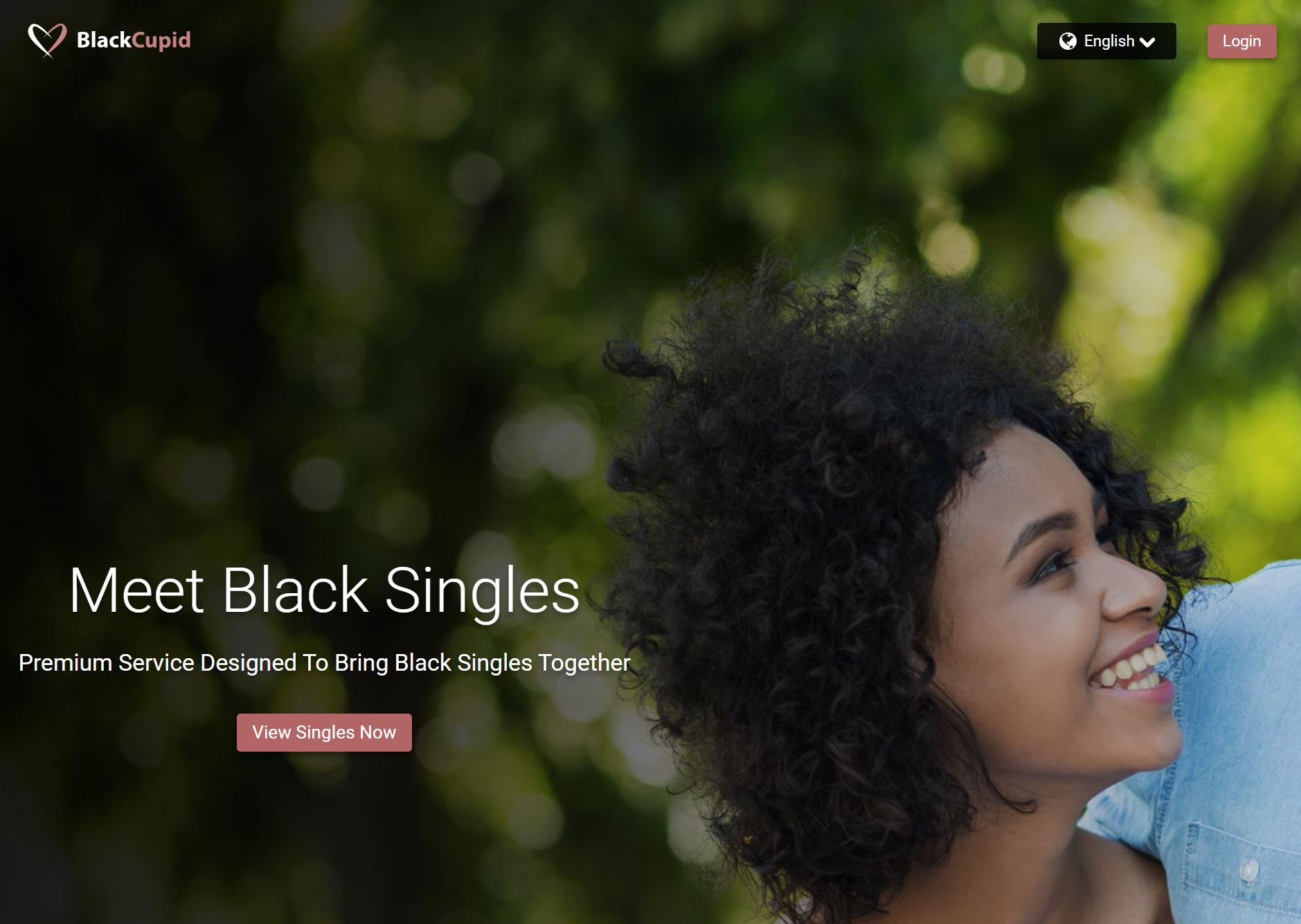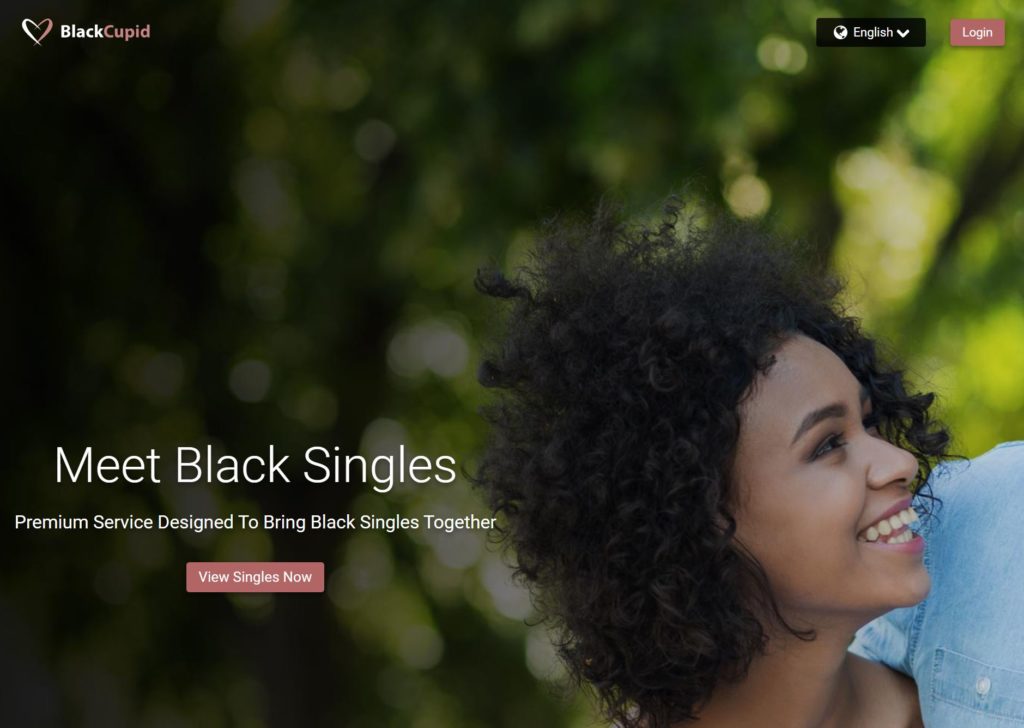 BlackCupid is a dating site owned by Cupid Media, an online dating specialist. Indeed, the latter owns more than 30 dating services and shares its user base between all its sites to maximize the chances of dating. For example, if you register on BlackCupid and specify that you are vegetarian, your profile will also be published on their site for vegetarian singles. If you are over 50 years old, your profile will also be shared on their site for seniors. Last example, if you are a Christian, your profile will also be published on their ChristianCupid site.
This is BlackCupid's recipe for success and it allows them to have a very large diversity of black singles.
Pros
Only black singles
Many member profiles
International dating site
Cons
Profile that can be found on other dating sites
No iPhone application
Why register with a black dating site?
These sites and apps have a lot of features and benefits that make them stand out from the rest. They have many high quality black singles in different age groups, so you can find someone who matches your preferences and expectations.
Some of them also give you the option to filter for interracial dating if you are interested in dating someone of a different ethnicity. Others have room to share your culture and personality on your profile, so you can showcase what makes you unique and attractive.
They have security and proactive support to protect you online, so you can feel safe and comfortable while using their services. They also invest in growth of their brand to attract more singles, so you can have more options and opportunities to find your perfect match.
Free Black Dating Sites
Are you looking for a dating site for black celibates where you can chat for free?
The vast majority of dating sites and applications, while free to join, require you to pay a subscription fee when you want to send a message to another user. They call it a premium account.
Some dating services still allow you to send messages free of charge under certain conditions.
BlackPeopleMeet : From what we've been able to test, BlackPeopleMeet lets you send a limited number of messages per day, free of charge, to profiles selected by the platform, called Top Picks.
1tense : Quite simply, it's a 100% free dating service where you can send and receive unlimited messages. The only drawback is that it's not a black-only site.
Tinder : you may not know it, but Tinder can be used as a website. With the free version of Tinder you can communicate for free with members for whom there has been a Match (reciprocal like). Weak point here too, it's not just for black people.
POF : when we tested the site, we noticed that it was possible to send and receive a limited number of messages per day. Again, this isn't just for black people.
Facebook Dating : If you didn't know, Facebook also offers a free dating service. Only available on the social network app, it lets you chat for free with suggested singles for whom there has been a Match.
If registering on a free dating platform is more important than a platform reserved for black singles, you might be interested in our page dedicated to free dating services. Otherwise, the only platform that offers black singles to send a few messages for free is BlackPeopleMeet.
Best Black Dating App
Do you prefer to meet people from your sofa or outside your home? Dating applications have the advantage of allowing you to be responsive when a single person visits your profile, likes your profile or sends you a message.
On a app, you can also browse all user profiles from anywhere to pass the time. The vast majority of dating sites are available as apps. All you need to do is download the app in question and log in with the same credentials as the website.
The same ranking applies to dating apps for black singles. Dating apps available on Android and iPhone for black singles are:
BlackPeopleMeet
Eharmony
Zoosk
Elite Singles
About the author