Best Free dating apps
You are a single woman or a single man, you want to meet people to find a new partner? You are looking for the best dating app and you don't want to pay to meet people?
Since the democratization of smartphones, dating applications have become popular at the expense of dating sites.
Today there are hundreds of dating applications on the google play store and apple app store. Some are reliable, others should be avoided. Some are totally free, others make you think they are free and force you to pay.
Check out the best free and reliable dating apps of 2022 below.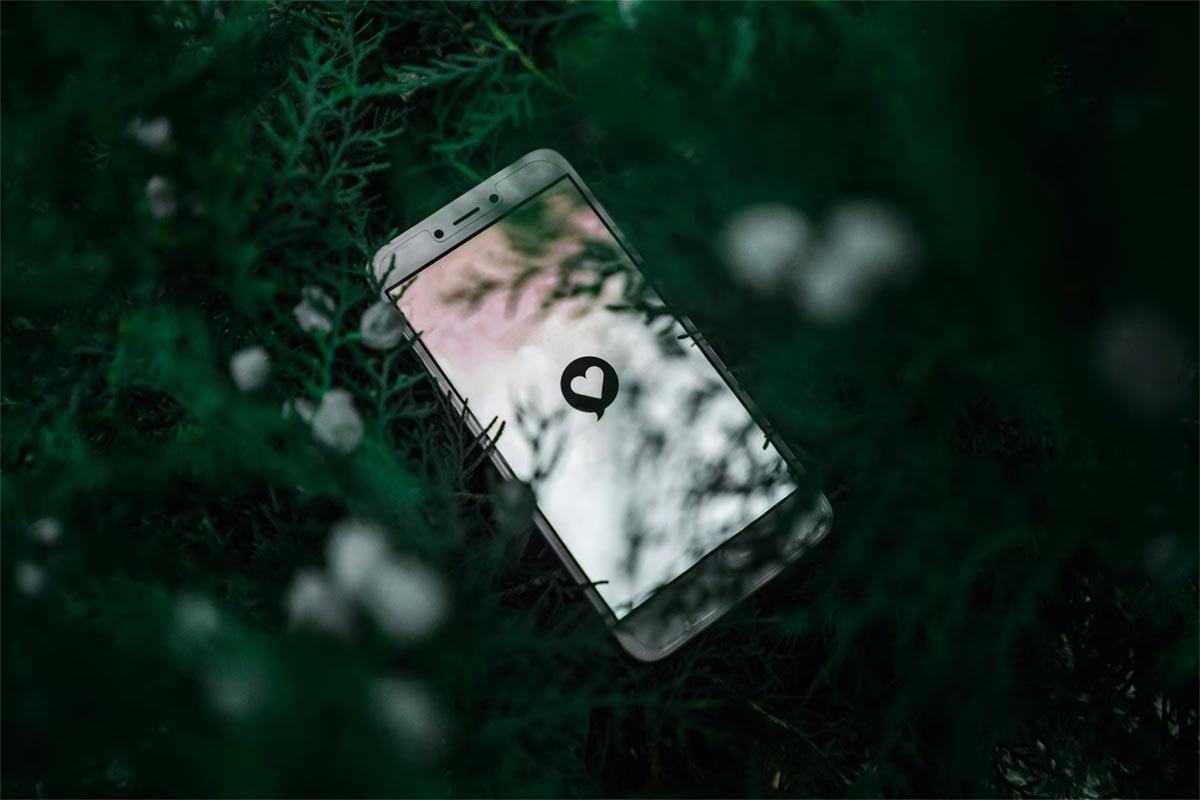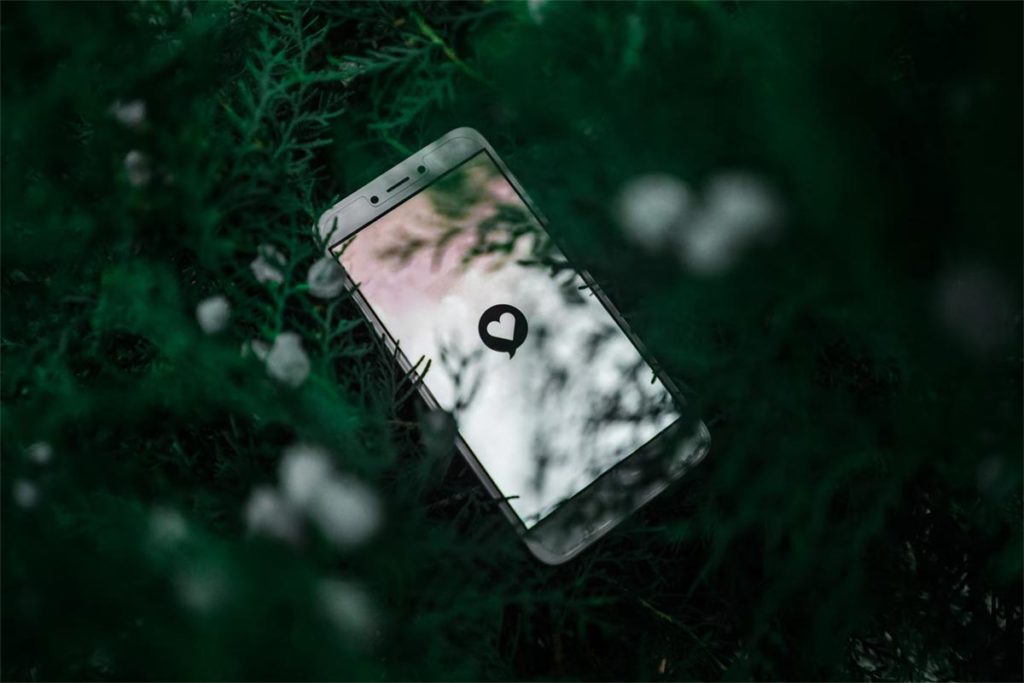 Below are the best free dating apps 2022
There are hundreds of dating apps in the Apple AppStore and Google Play Store. Here is our ranking of the best free dating apps. Some are partially free (which is still possible to contact members for free) and others are 100% free. They are all reliable.
1. Tinder
How not to start the ranking with the inevitable dating application Tinder. Used by millions of members worldwide, Tinder connects you with other singles based on photo. With a swipe (finger movement to the left or right), if a single has a photo that interests you, you like it. If not, you pass. If it's mutual, there's a match and you can chat.
With free Tinder you get one superlike per day. A superlike means the other person is very interested in you. There is a premium version of Tinder that offers more features, it is optional.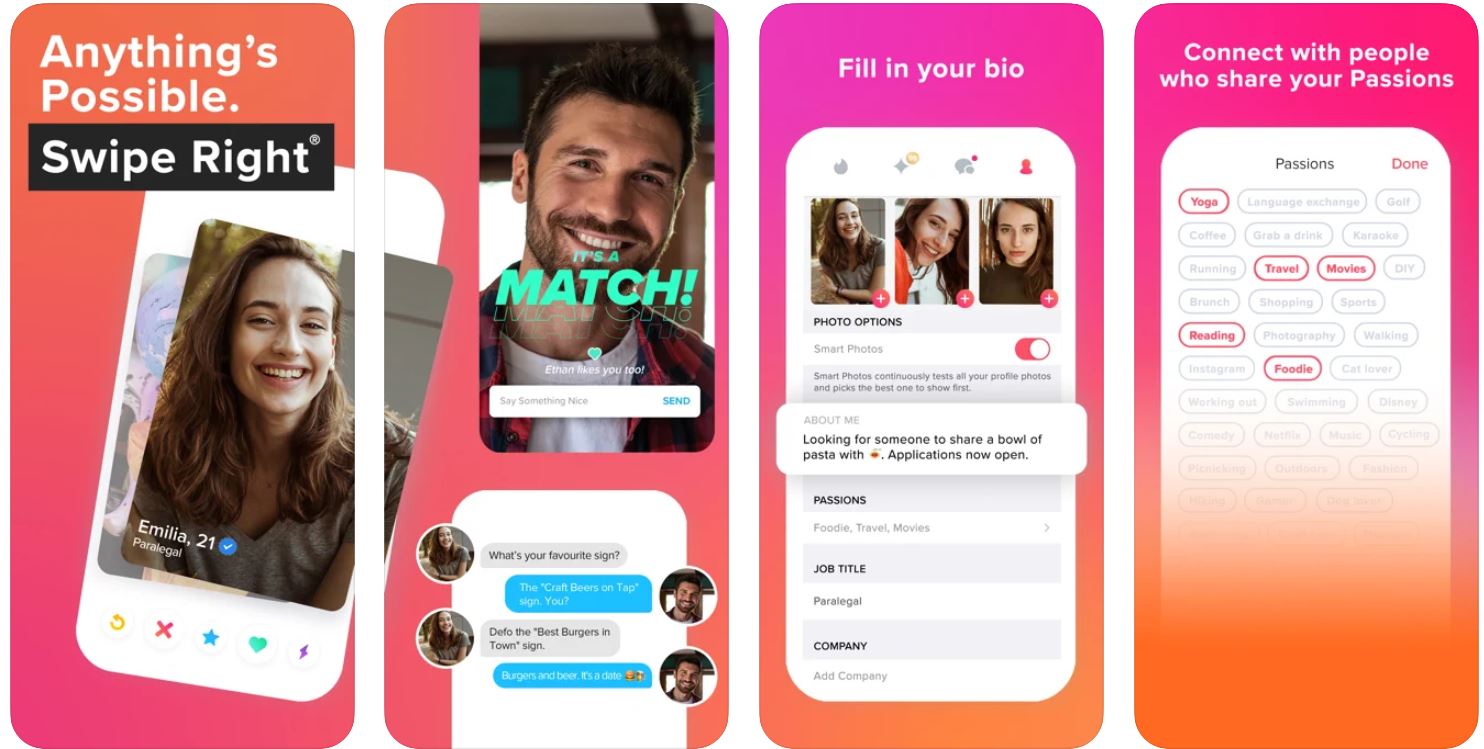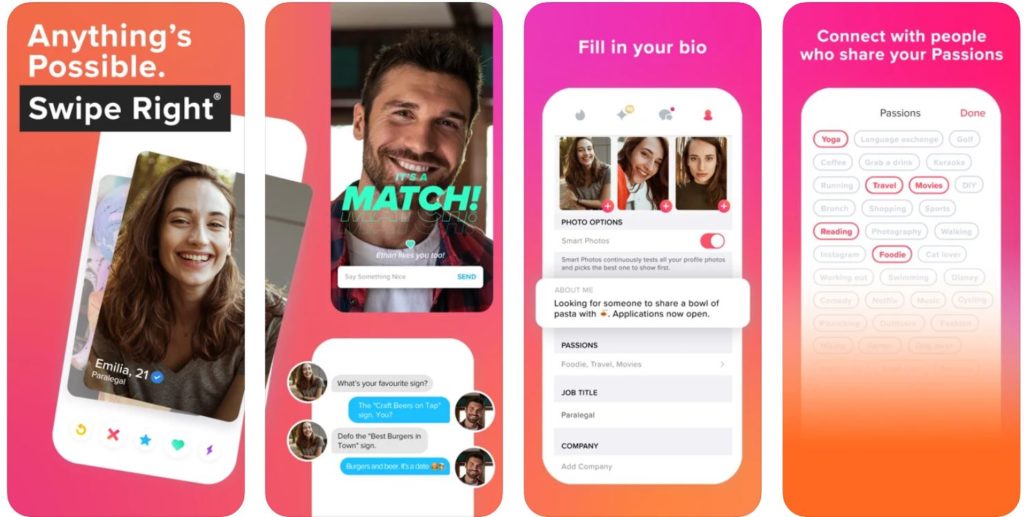 2. Bumble
In second place the Bumble application. It was created by a former co-founder of Tinder and the creator of Badoo. This announces the color! Within a few months of its creation it has become a very popular dating application.
It works like the Tinder application with one difference, on Bumble it is up to the woman to write the first message. A premium bumble offer is available and optional.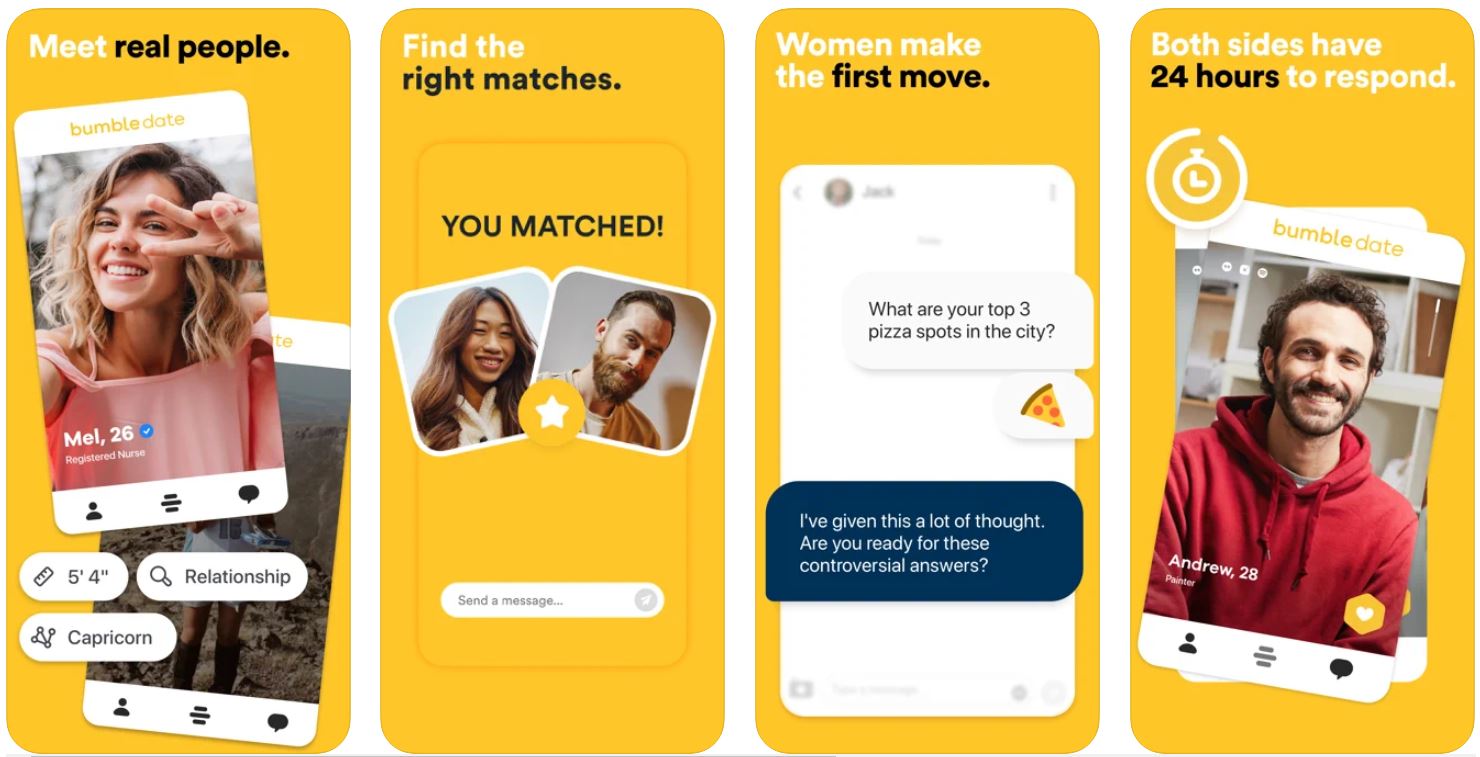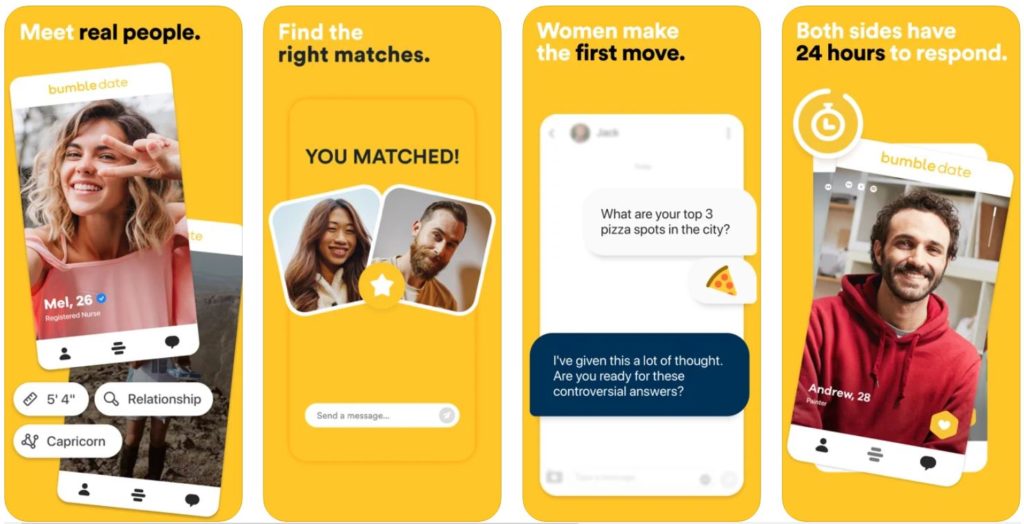 3. Badoo
One of the most popular dating sites on the planet, Badoo is also a widely used dating application. It offers to meet people for friendship, fun meetings but also serious meetings. It is used by millions of users worldwide.
With a free Badoo account you can search for singles and contact them to chat.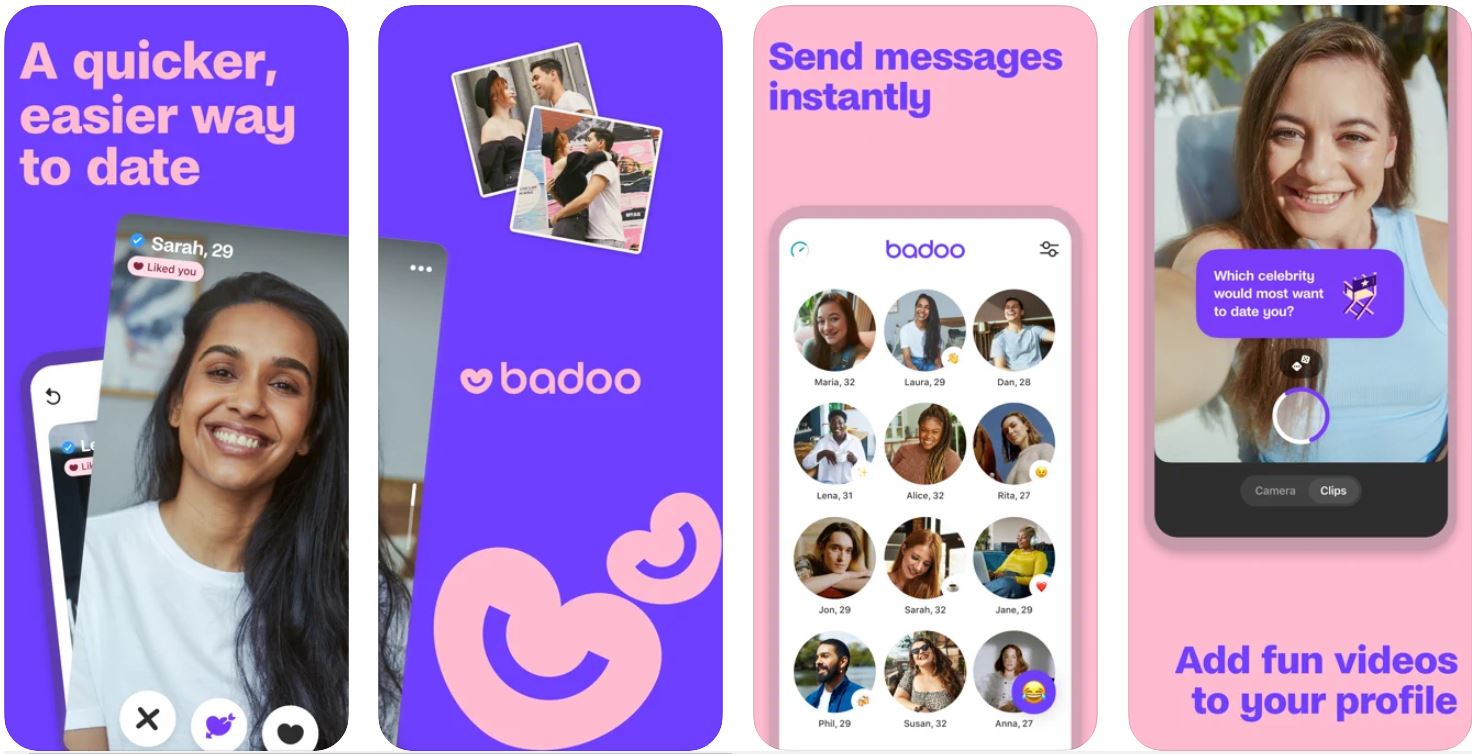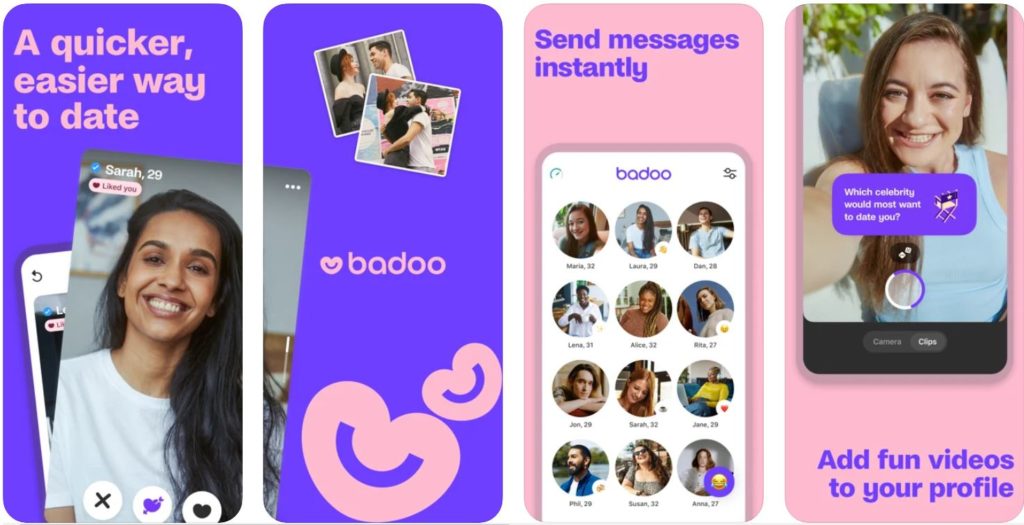 4. POF
POF, for Plenty Of Fish, is a Canadian dating application available worldwide. It proposes to meet people for friendship but also serious dating in a relaxed atmosphere.
With the POF application you can read and write messages to others for free. If you're looking for a hookup or even casual dating, POF is the dating app for you.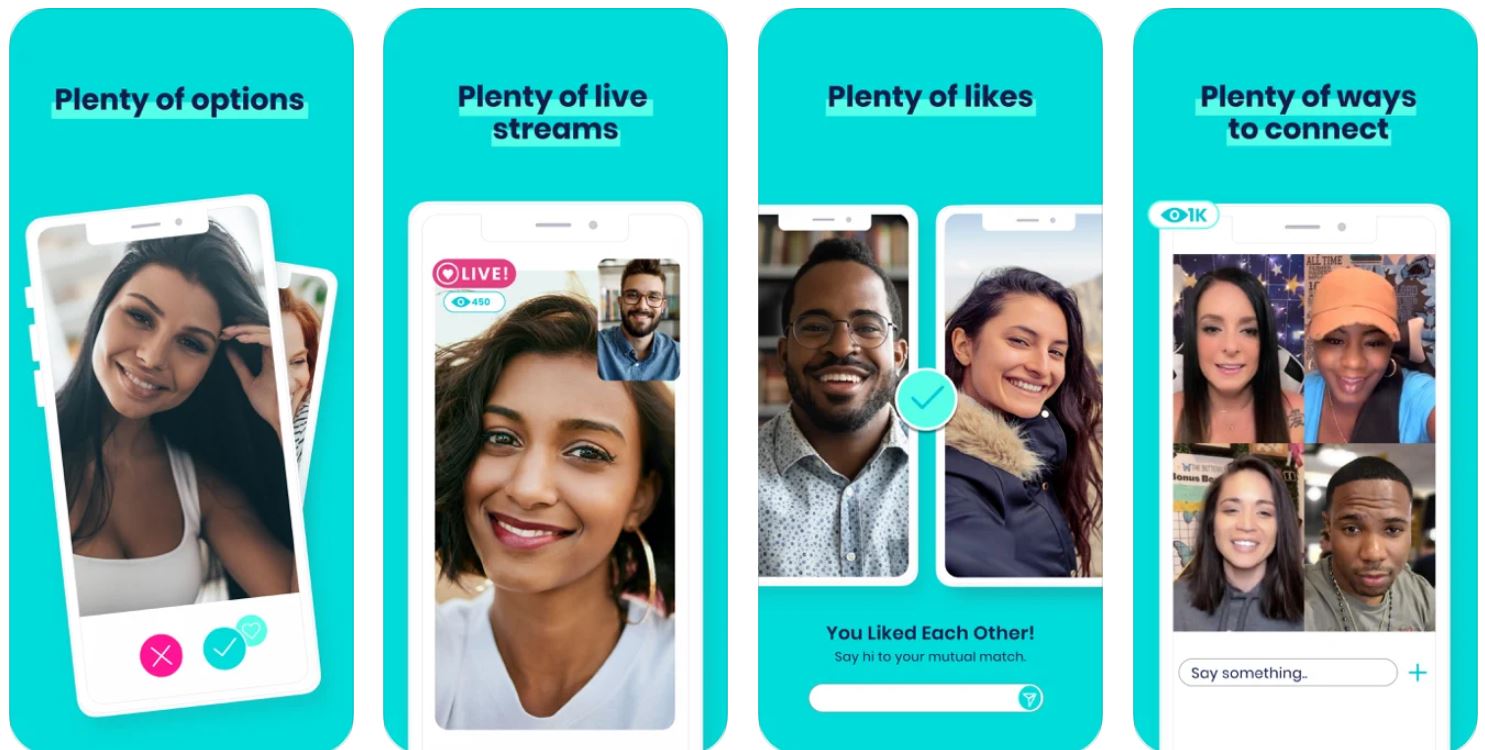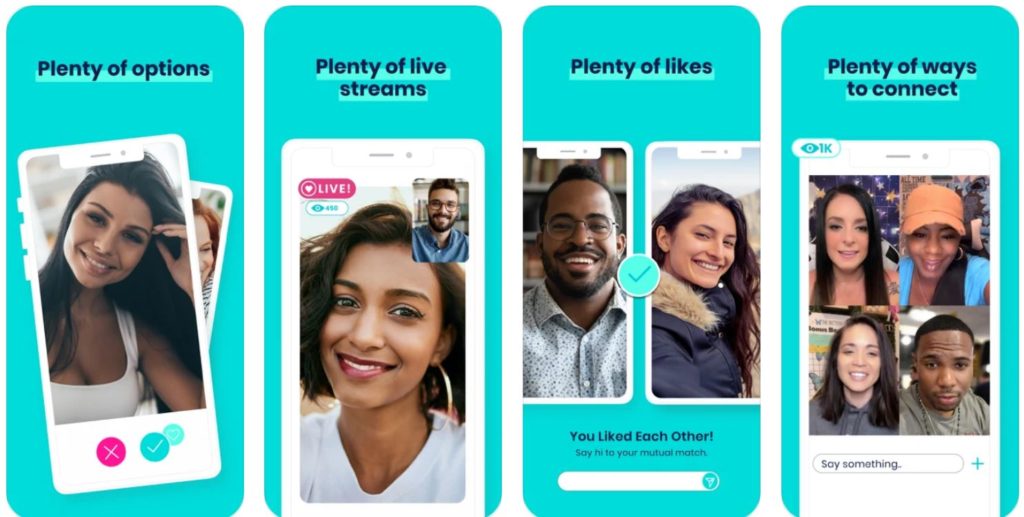 5. 1tense
1tense, pronounced intense, is a new dating application for singles who want a serious relationship. It does not yet offer the same number of profiles as other dating applications but if we place it in our top 10 it is because this application is 100% free, there is no paid option or subscription so there is no risk that your credit card will be asked at one time or another.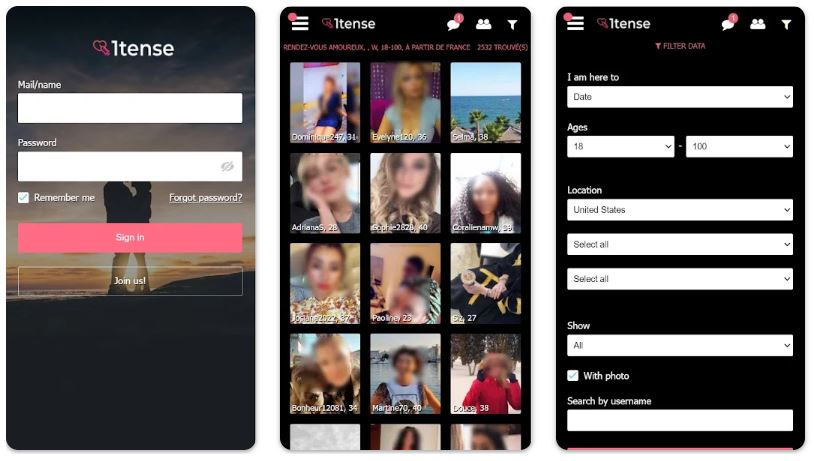 6. okcupid
The okcupid application is for single men and women who are looking for a new partner for a serious but also casual relationship. It is one of the first dating apps because created in 2012. It stands out because it is possible at registration to choose between 22 genders and 13 sexual orientations. Okcupid uses a powerful algorithm to match you with singles who share your interests. It is possible to chat for free with other singles on okcupid. Some features are not free.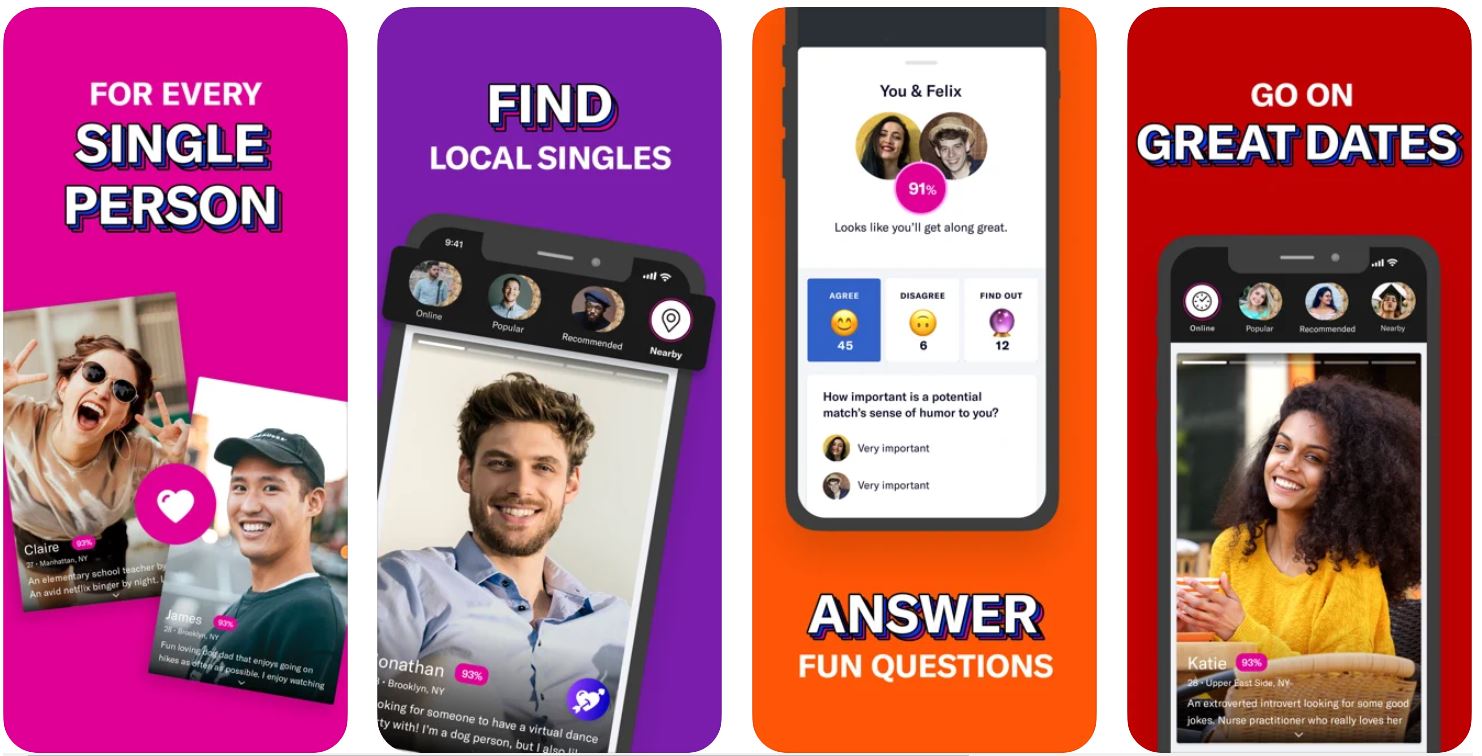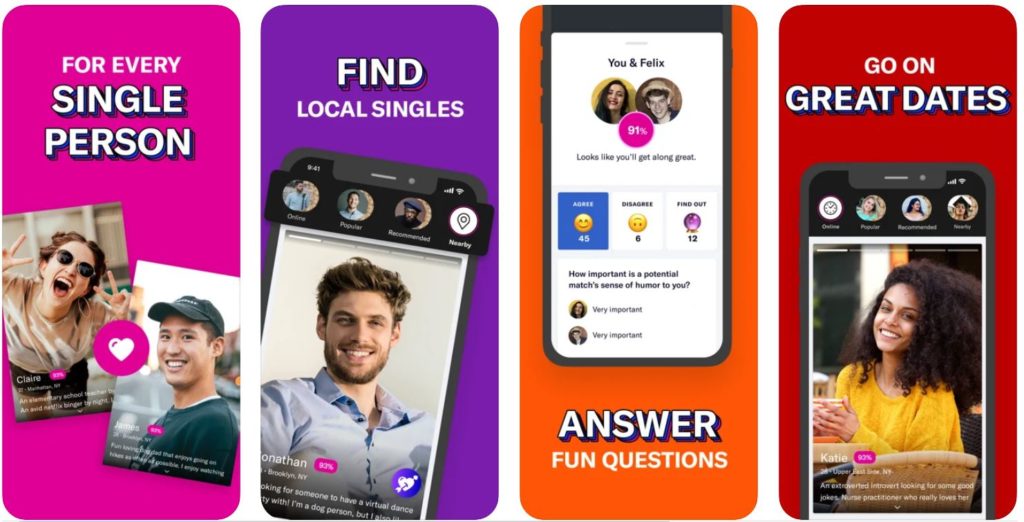 7. hinge
Hinge is a dating application… destined to be deleted according to its creator! The objective is to make you meet singles by privileging the voice rather than the written word. Thus you can on hinge send voice messages to discuss with other singles, and this for free.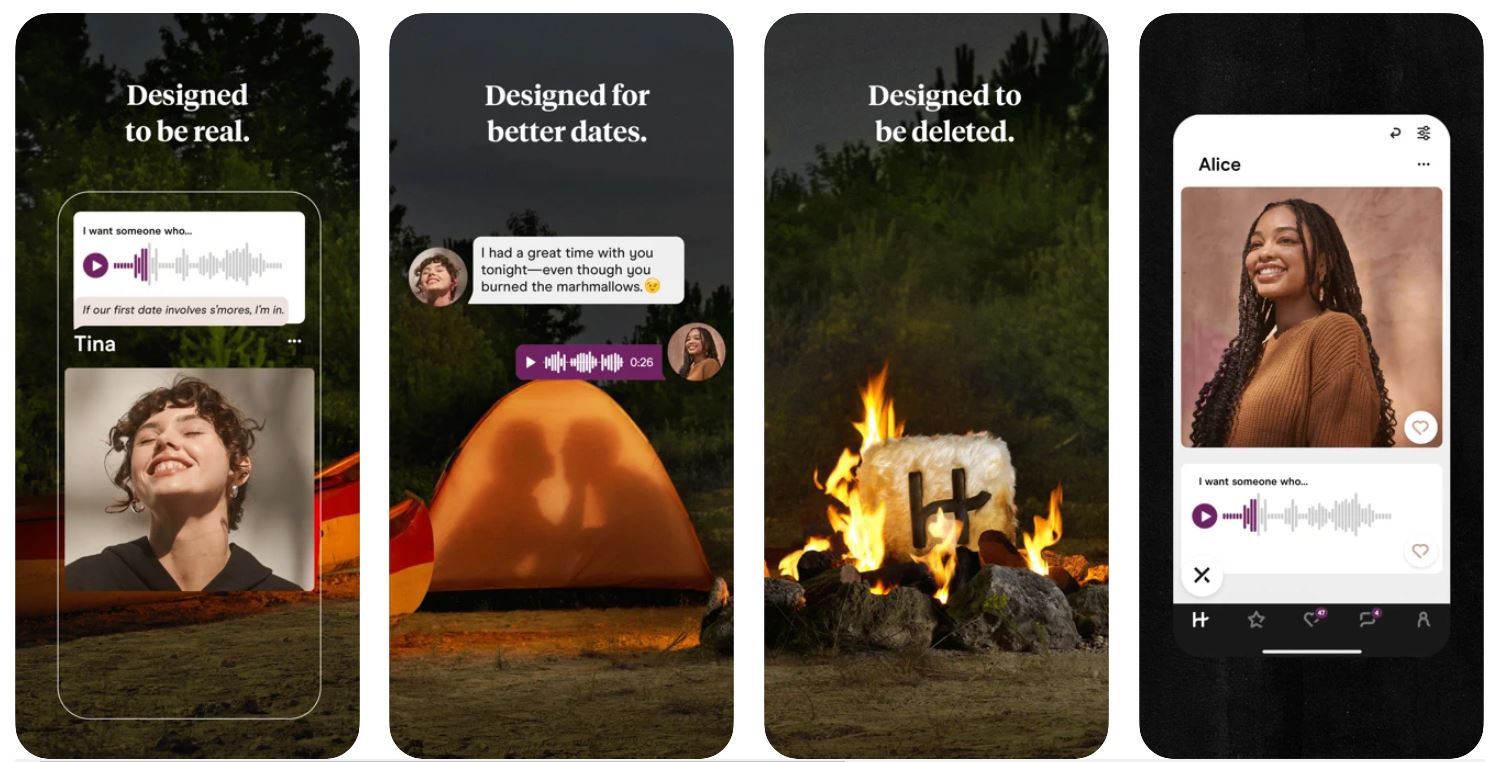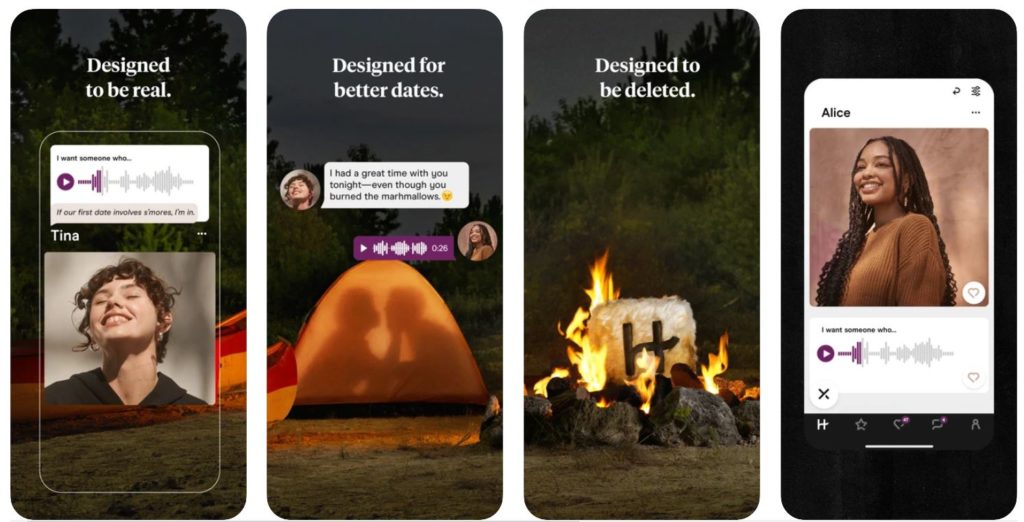 8. Facebook dating
To close the ranking, the Facebook Dating! Indeed, the social network also offers free online dating. For this you can use the same facebook account that you already use to use the social network. Facebook dating could have more success nevertheless mixing dating and social network where you have your friends, family or professional relationship does not seem to work. Facebook Dating avoids matching you with your existing Facebook friends, but you can use common interests and Facebook groups to find potential matches.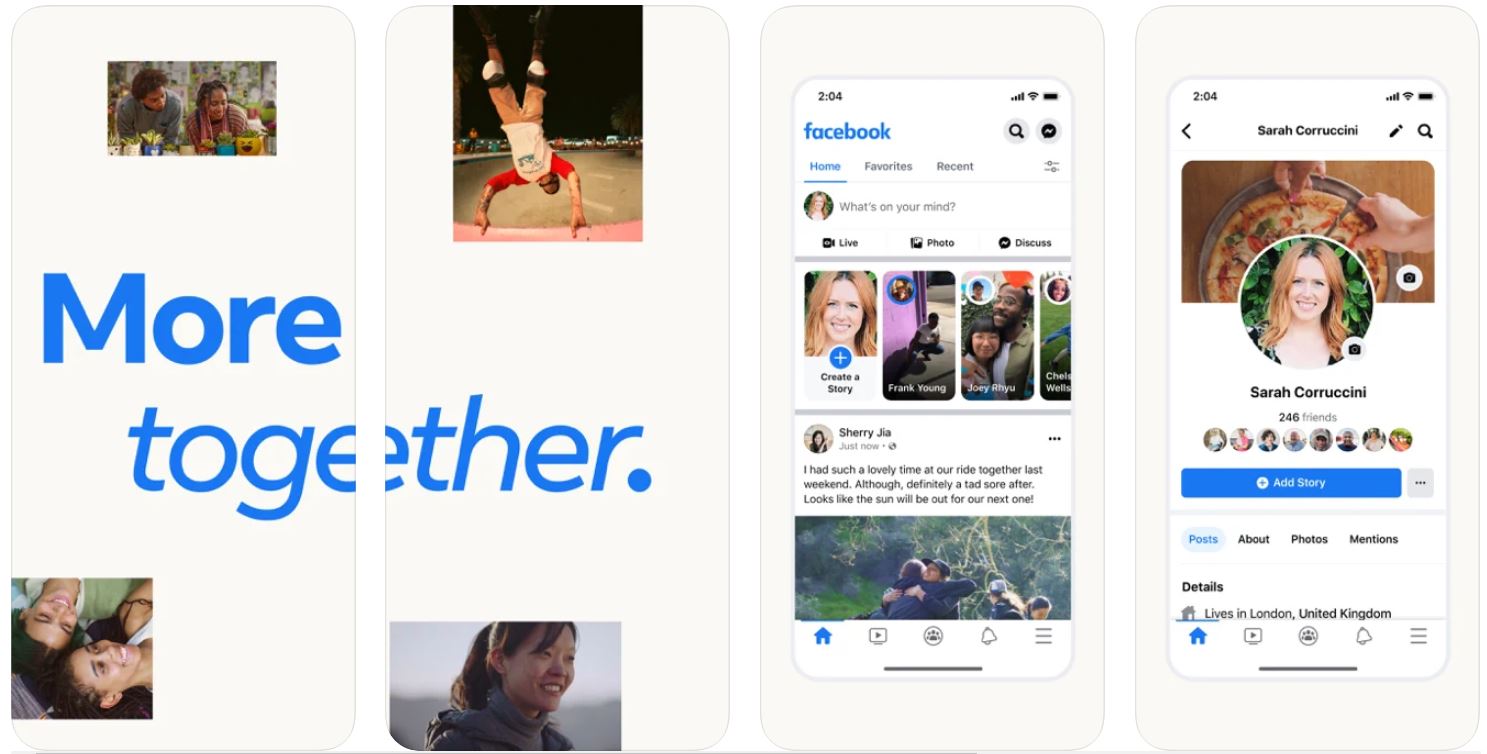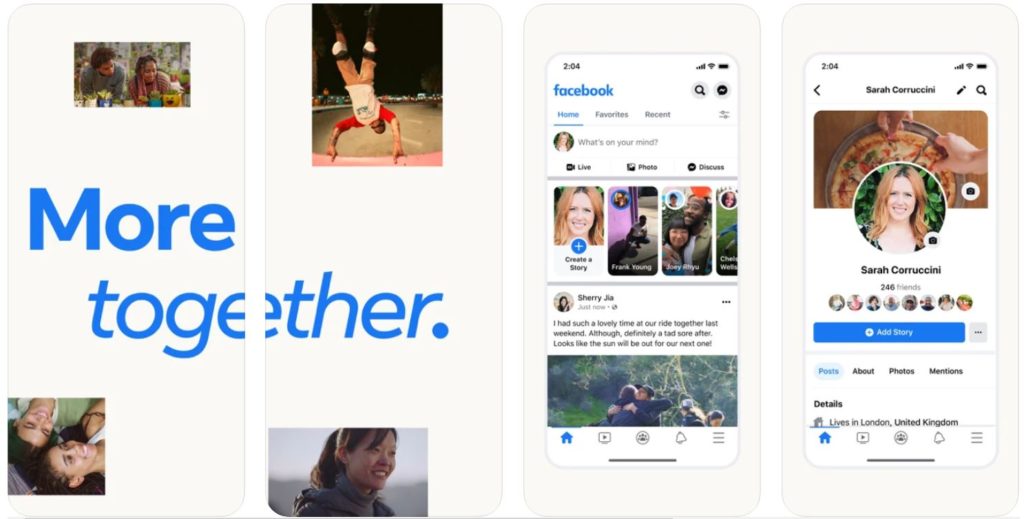 Free dating sites
In addition to free dating applications, you can also try free dating sites. Some dating services are available in applications and dating websites, so you can use the same account. To learn more about the best free dating sites, check out the dedicated page.