Best Free Dating Apps without payment for Apple & Android – 2023
By Alexandre (admin), last updated on July 26, 2023
Do you want to meet people from your smartphone and tablet but don't know which app to install?
You can download hundreds of apps from the appstore and play store. And they all promise to be the best! But are they really?
As soon as you read the reviews, all too often users are disappointed, because the app advertised itself as free, only to discover after creating an account that it's not.
We've heard your complaint: we've listed below all the best apps that let you chat with other singles without paying!
Some applications are 100% free and don't require a credit card, while others are partially free, i.e. you can chat without paying, but some options have to be paid for. We'll specify this for each app.
Below are the 9 best free dating apps 2023
There are hundreds of dating apps in the Apple AppStore and Google Play Store. Here is our ranking of the best free dating apps. Some are partially free (which is still possible to contact members for free) and others are 100% free. They are all reliable.
1. Tinder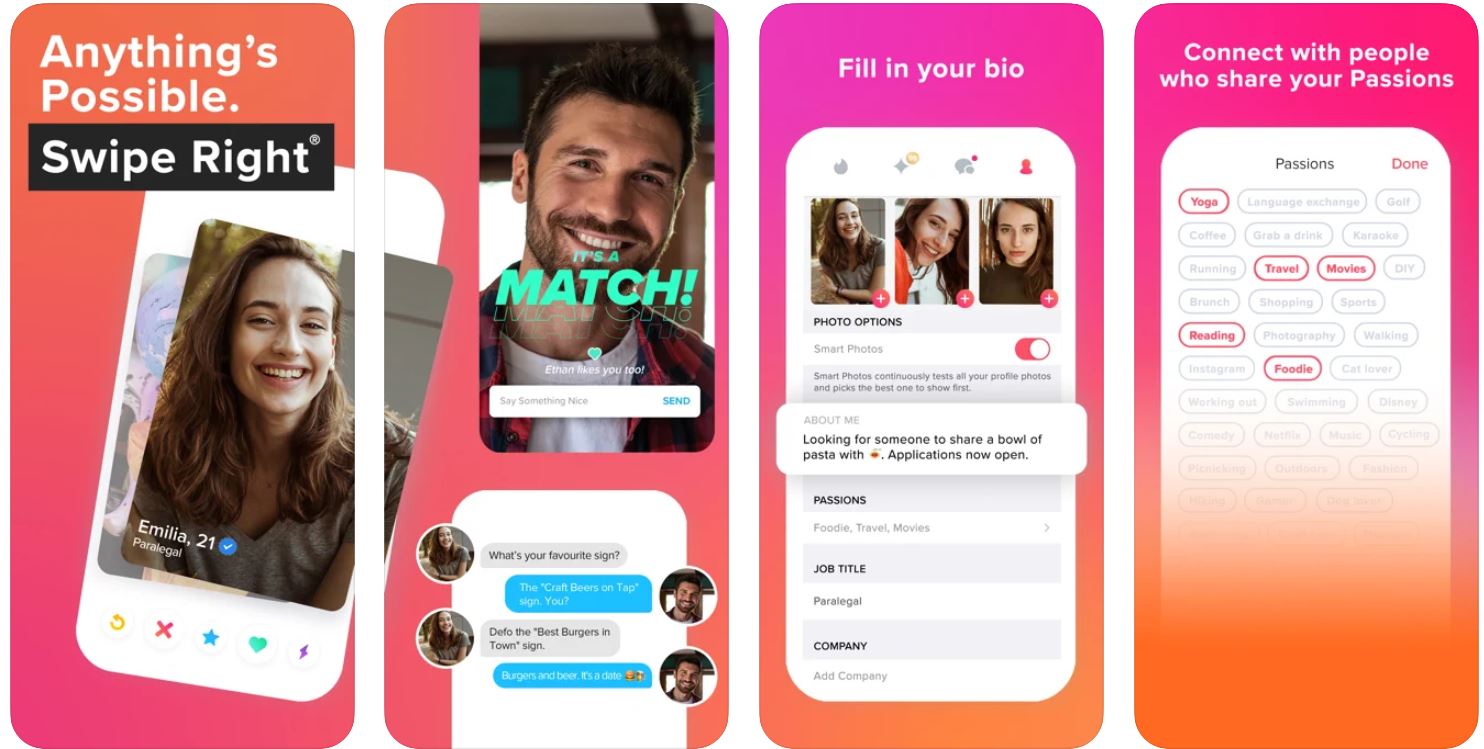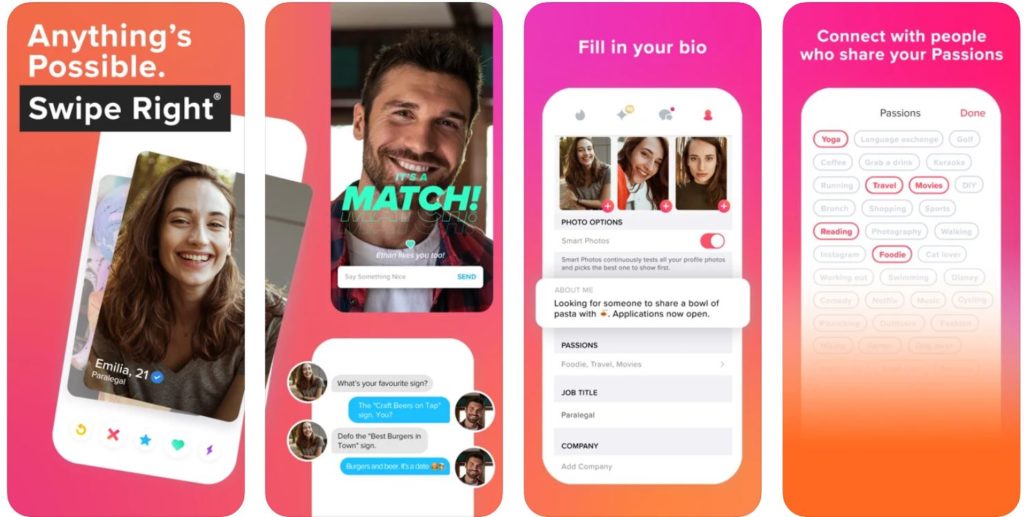 How not to start the ranking with the inevitable dating application Tinder. Used by millions of members worldwide, Tinder connects you with other singles based on photo. With a swipe (finger movement to the left or right), if a single has a photo that interests you, you like it. If not, you pass. If it's mutual, there's a match and you can chat.
With free Tinder you get one superlike per day. A superlike means the other person is very interested in you. There is a premium version of Tinder that offers more features, it is optional.
Tinder dating app has over 75 million users over the world.
❤️ What we like: Tinder is the application that democratized casual dating on smartphones. It is proven that it is possible to make one or more encounters quickly thanks to this application.
😒 What we like less: It is not at all an application for serious dating, for example if you are looking for love.
💵 Is it really free? Yes, it really is possible to chat with other singles on Tinder without paying. To do so, you'll need to wait for a Match, i.e. a reciprocal like. However, Tinder has a subscription that gives you access to an essential feature: seeing who's liked your profile. It saves time and helps you get more matches.
2. Bumble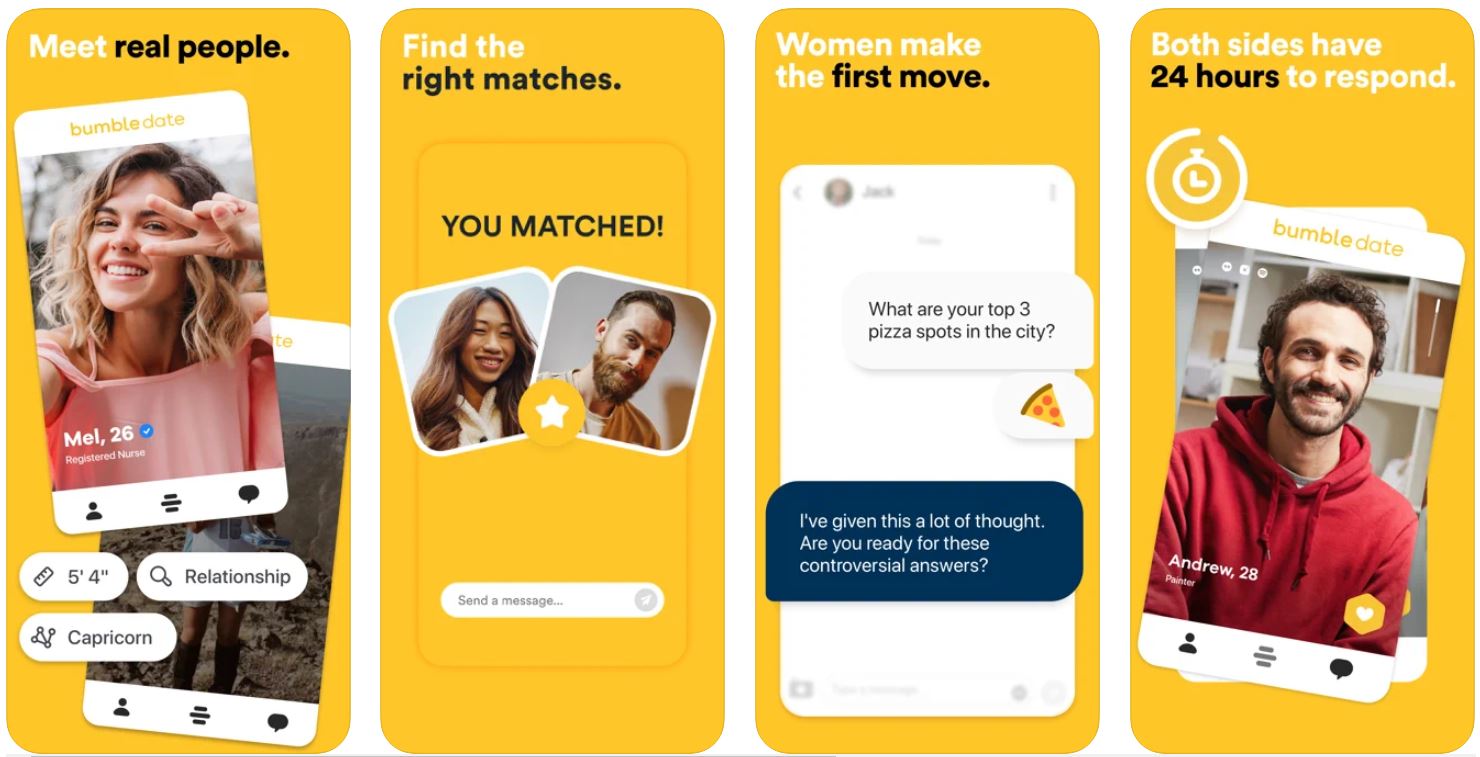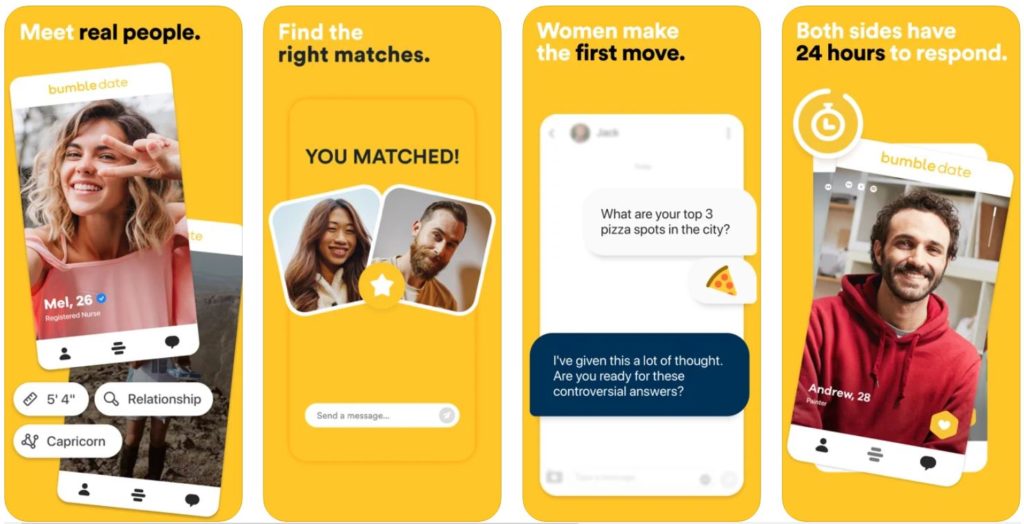 In second place the Bumble application. It was created by a former co-founder of Tinder and the creator of Badoo. This announces the color! Within a few months of its creation it has become a very popular dating application.
It works like the Tinder application with one difference, on Bumble it is up to the woman to write the first message. A premium bumble offer is available and optional.
Bumble dating app has over 42 million users over the world.
❤️ What we like: A serious dating app that "empowers" women.
😒 What we like less: Even if there are some differences, it is a bit similar to Tinder in its functioning.
💵 Is it really free? Yes, as with Tinder, you'll have to wait until you've got a Match before you can chat for free on Bumble. The difference is that here it's up to the woman to write the first message. Bumble has paid options to see who's liked your profile, and for men, SuperSwipes to put you in the spotlight.
3. POF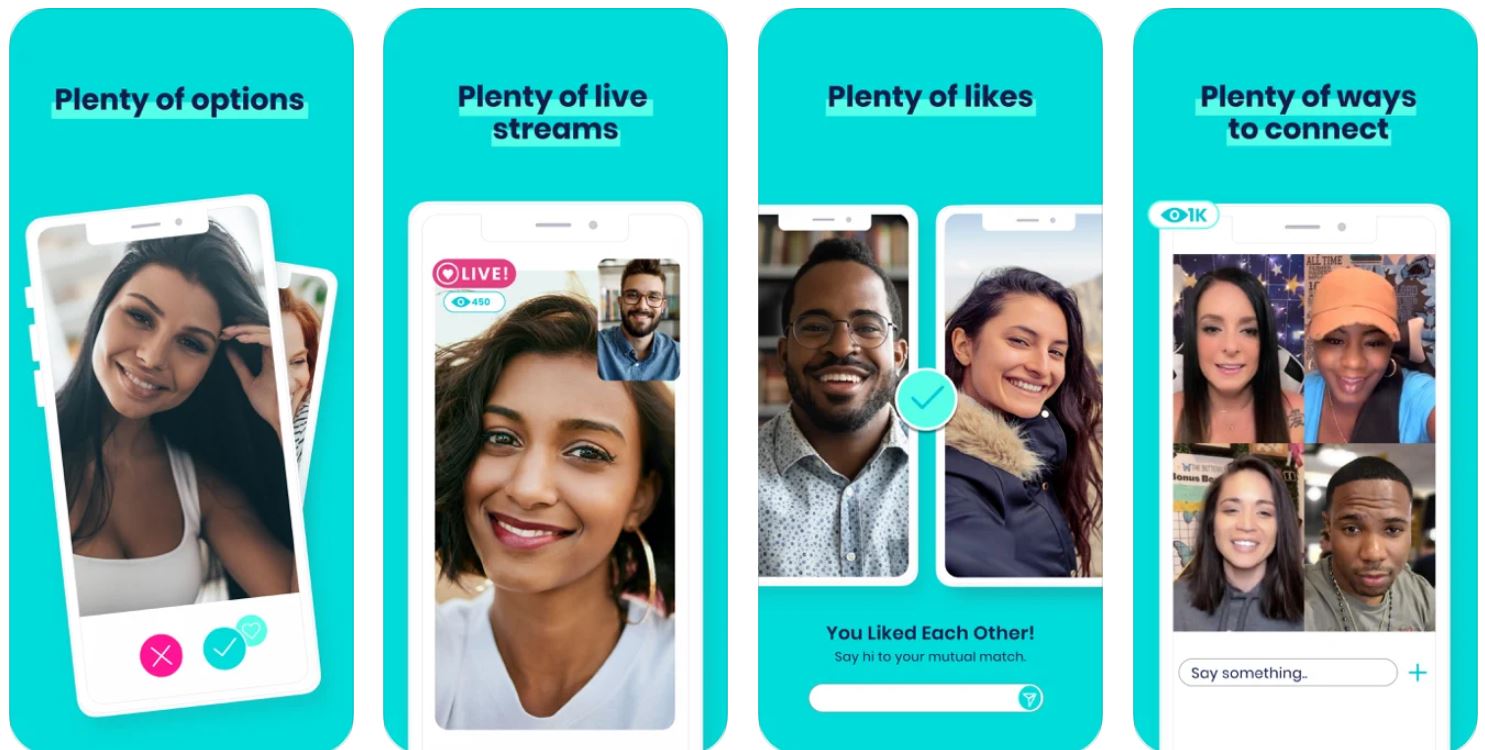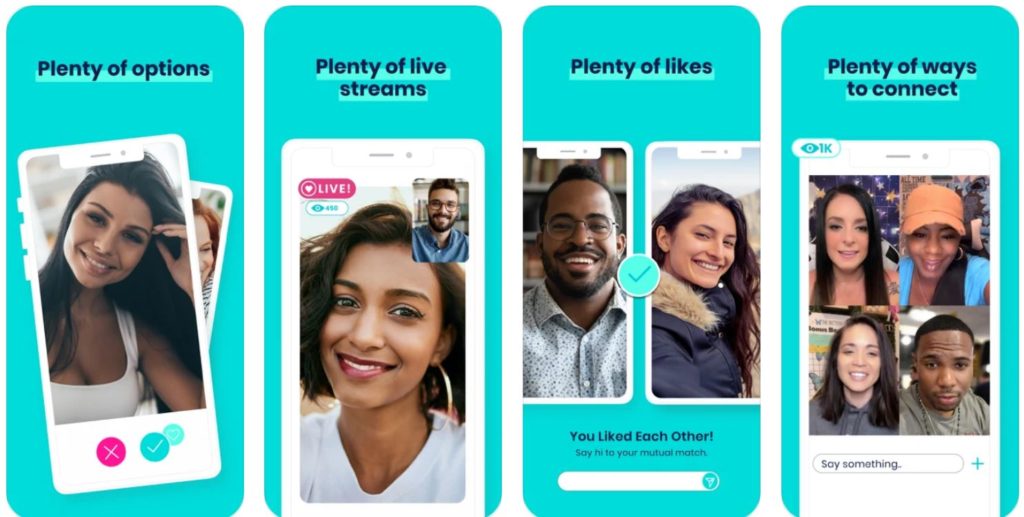 POF, for Plenty Of Fish, is a Canadian dating application available worldwide. It proposes to meet people for friendship but also serious dating in a relaxed atmosphere.
With the POF application you can read and write messages to others for free. If you're looking for a hookup or even casual dating, POF is the dating app for you.
POF dating app has over 4 million users over the world.
❤️ What we like: a dating application that deserves to be better known because it is very fun to use with many free features.
😒 What we like less: Sometimes there are not enough members nearby.
💵 Is it really free? Yes, POF lets you chat with other members for free. An optional subscription is available to, for example, highlight your profile, see who has seen your profile, or have your ads removed.
4. 1tense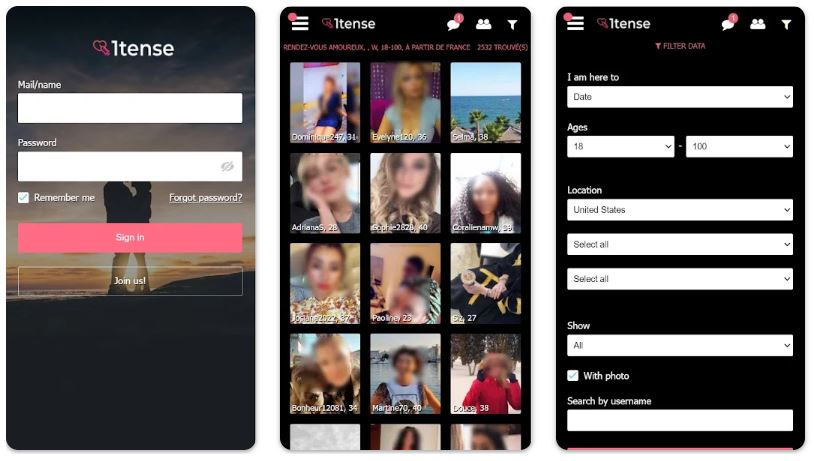 1tense, pronounced intense, is a new dating application for singles who want a serious relationship. It does not yet offer the same number of profiles as other dating applications but if we place it in our top 10 it is because this application is 100% free, there is no paid option or subscription so there is no risk that your credit card will be asked at one time or another.
1tense dating app has over 100 000 users over the world.
❤️ What we like: A 100% free dating application available in many countries. There are no paid features.
😒 What we like less: There is only one android application for the moment. The application still lacks a few members.
💵 Is it really free? Yes, the 1tense application is 100% free.
5. okcupid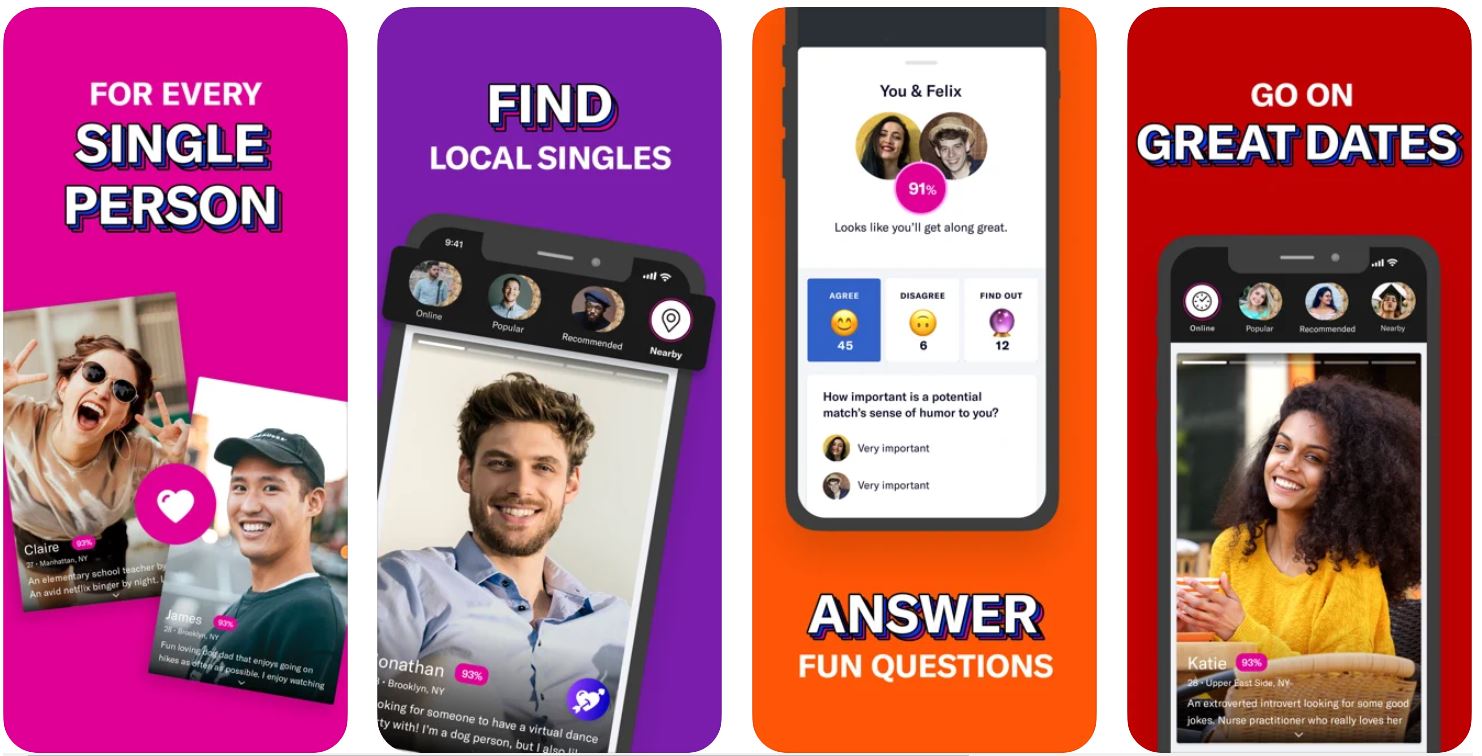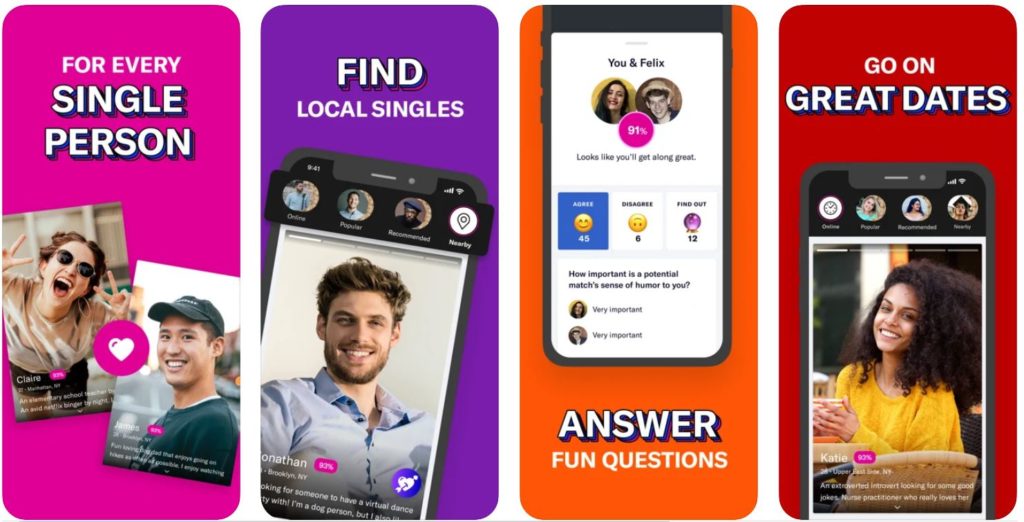 The okcupid application is for single men and women who are looking for a new partner for a serious but also casual relationship. It is one of the first dating apps because created in 2012. It stands out because it is possible at registration to choose between 22 genders and 13 sexual orientations. Okcupid uses a powerful algorithm to match you with singles who share your interests. It is possible to chat for free with other singles on okcupid. Some features are not free.
Okcupid dating app has over 10 million users over the world.
❤️ What we like: A dating application for serious or casual relationships that is really different because it is more advanced in terms of affinities. For us okcupid is the number 1 alternative to Tinder.
😒 What we like less: Less popular than Tinder so less members. But otherwise not really flawed.
💵 Is it really free? As with other applications, you can only chat if you have a Match, i.e. a reciprocal like. OkCupid also offers a subscription for an unlimited number of likes per day.
6. hinge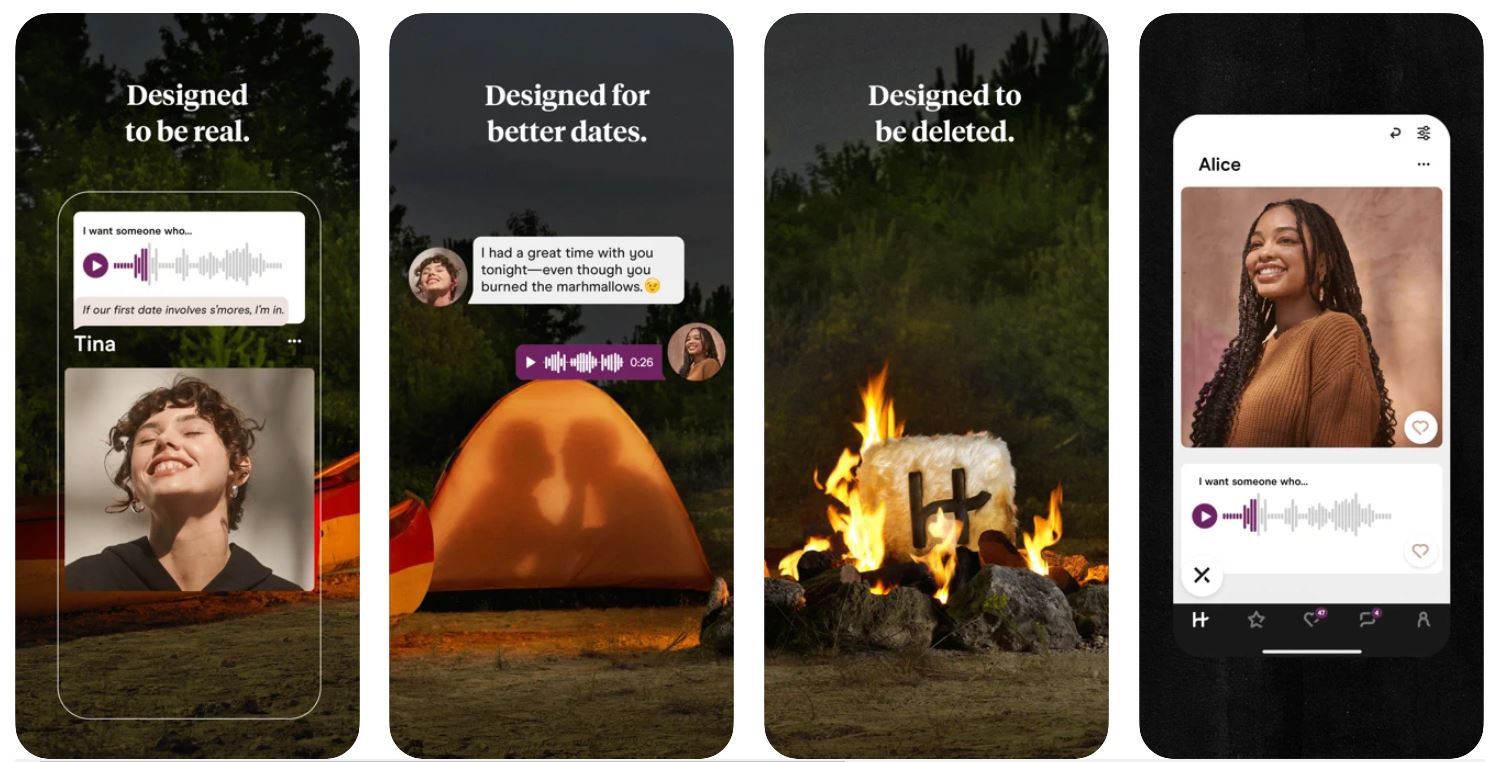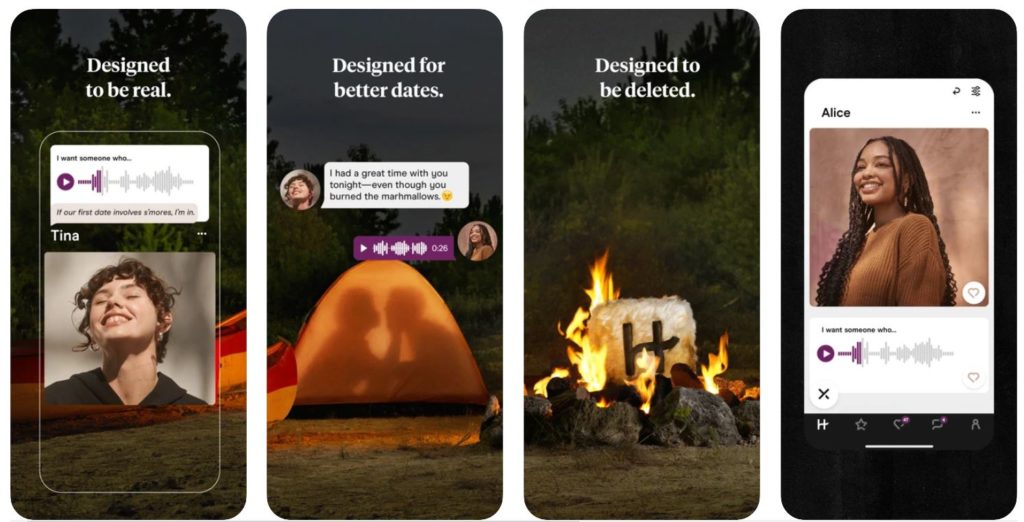 Hinge is a dating application… destined to be deleted according to its creator! The objective is to make you meet singles by privileging the voice rather than the written word. Thus you can on hinge send voice messages to discuss with other singles, and this for free.
Hinge dating app has over 6 million users over the world.
❤️ What we like: The concept of the application whose fight is to make you meet someone and then delete the app.
😒 What we like less: A conceptual application therefore of niche where you will find members who adhere to this concept but which is less popular than the tops of our ranking.
💵 Is it really free? Yes, you can send messages to other members free of charge, provided you have a complete profile and a reciprocal match.
7. Facebook dating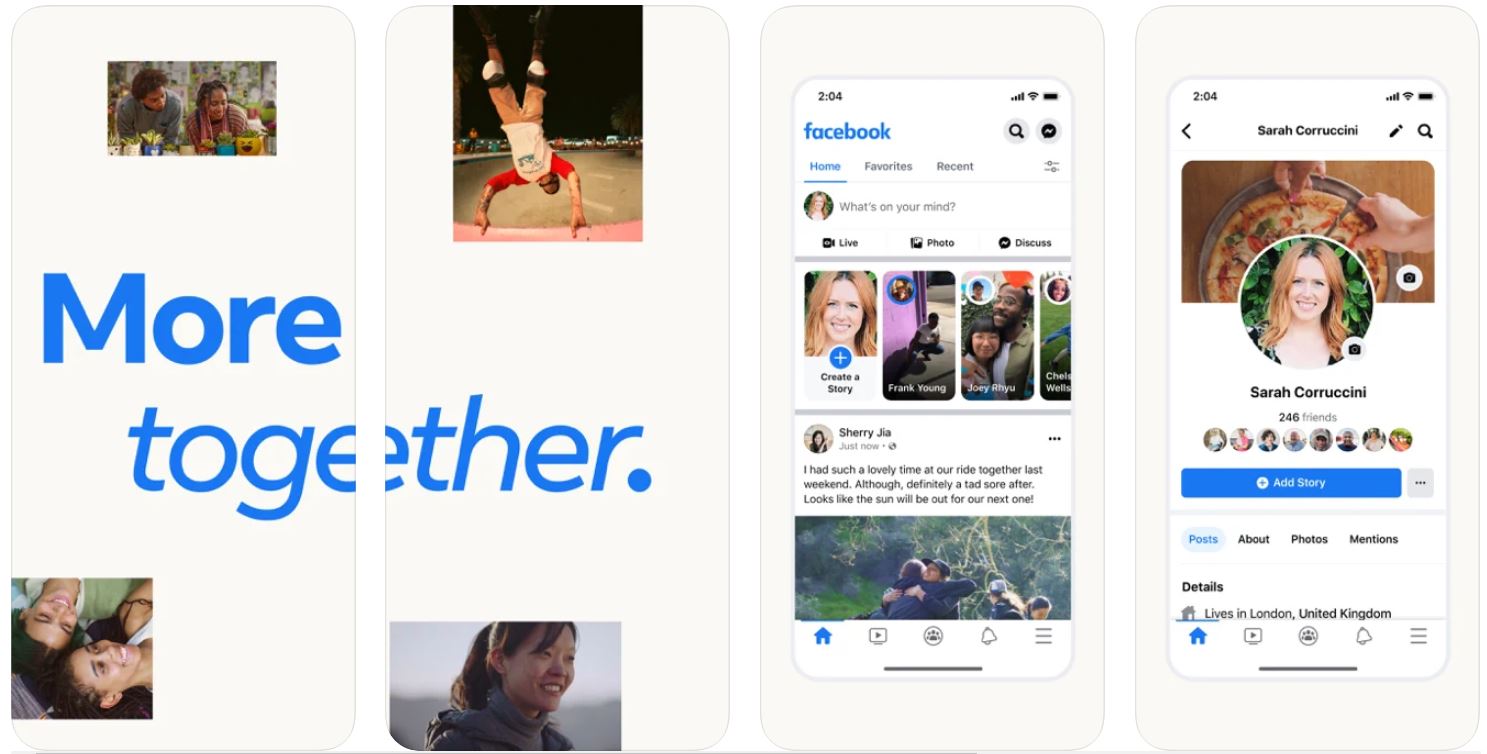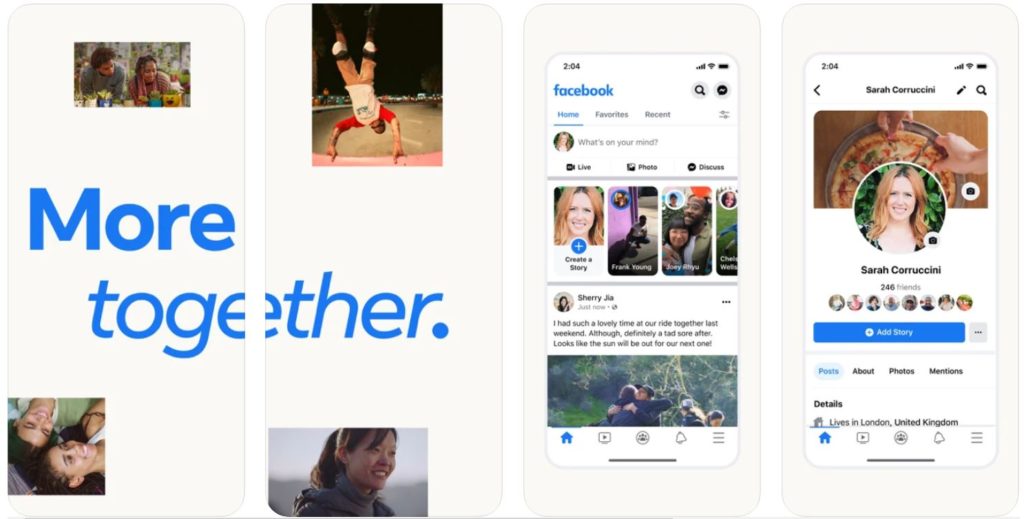 To close the ranking, the Facebook Dating! Indeed, the social network also offers free online dating. For this you can use the same facebook account that you already use to use the social network. Facebook dating could have more success nevertheless mixing dating and social network where you have your friends, family or professional relationship does not seem to work. Facebook Dating avoids matching you with your existing Facebook friends, but you can use common interests and Facebook groups to find potential matches.
Facebook dating app has over 1.5 million users over the world.
❤️ What we like: You can use your facebook account to meet people, no need for a new account.
😒 What we like less: Facebook dating is a bit of a flop, not many users want to use facebook for dating.
💵 Is it really free? Yes, just like the social network, Facebook Dating is free and is financed solely by advertising.
8. Badoo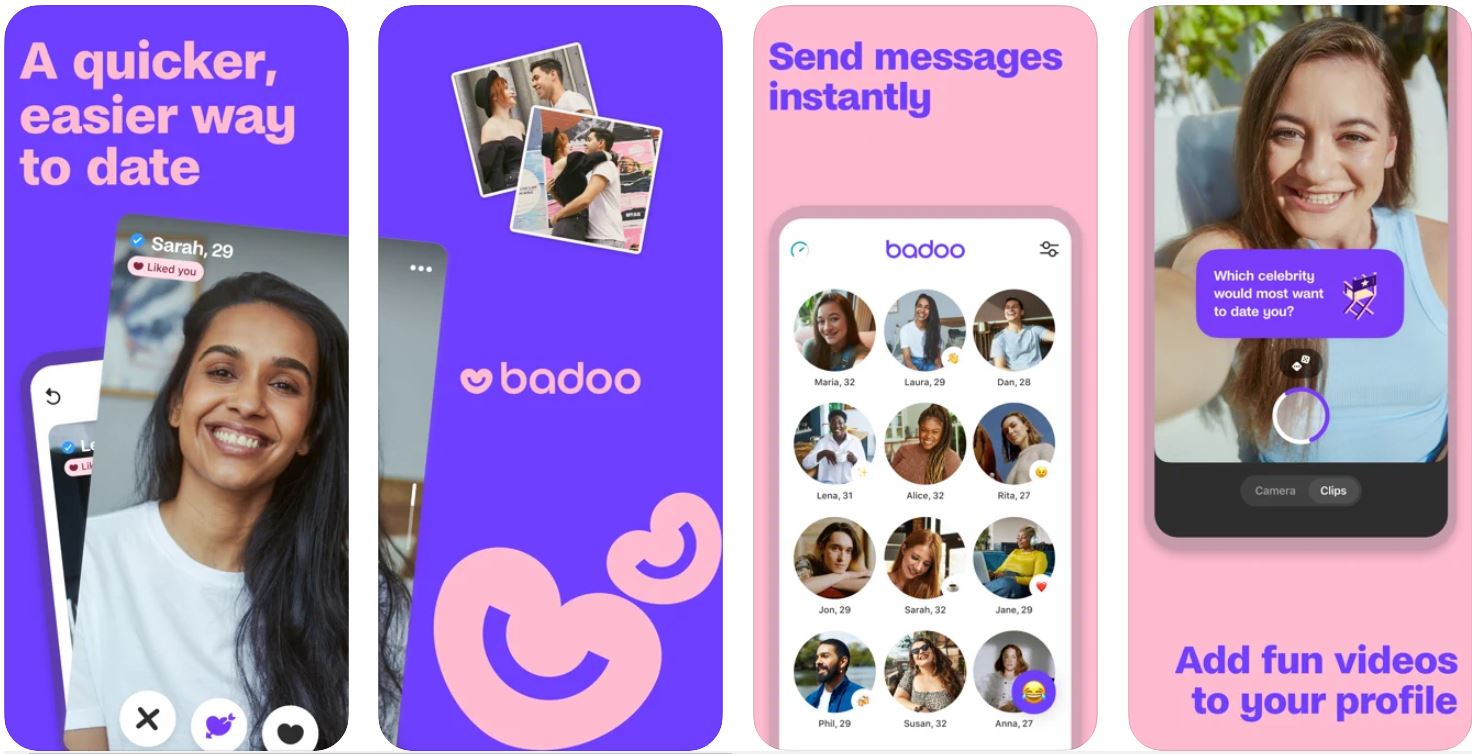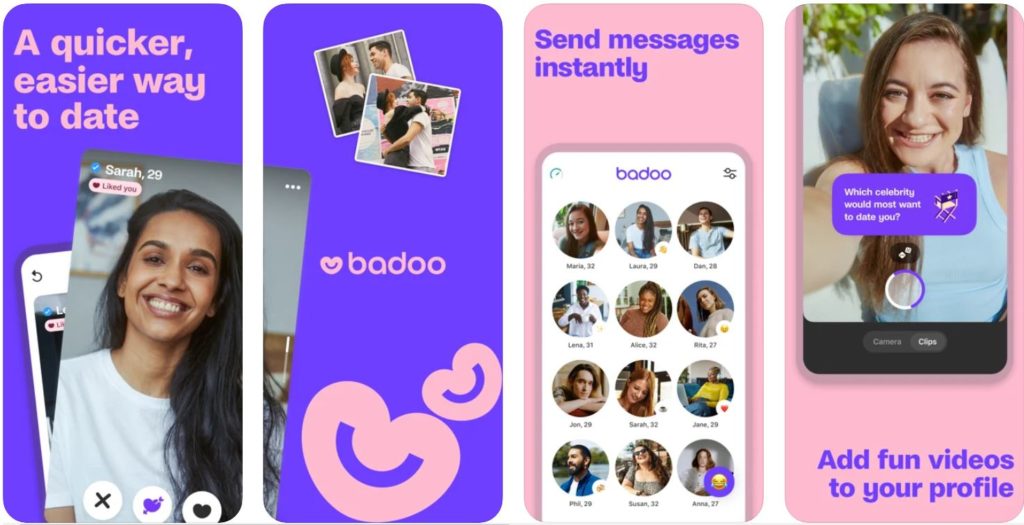 One of the most popular dating sites on the planet, Badoo is also a widely used dating application. It offers to meet people for friendship, fun meetings but also serious meetings. It is used by millions of users worldwide.
With a free Badoo account you can search for singles and contact them to chat.
Badoo dating app has over 60 million users over the world.
❤️ What we like: the dating application that was there before everyone else before a huge number of international users.
😒 What we like less: badoo has often been criticized for not being conscientious enough when it comes to moderating profiles. Some profiles are inactive, some are fake, some are rude.
💵 Is it really free? Almost! At first, it's not possible to chat with other members without a premium account. But with a little trick, you can. Just complete the unsubscribe procedure and Badoo will offer you the chance to test the premium version for a few days.
9. Mingle2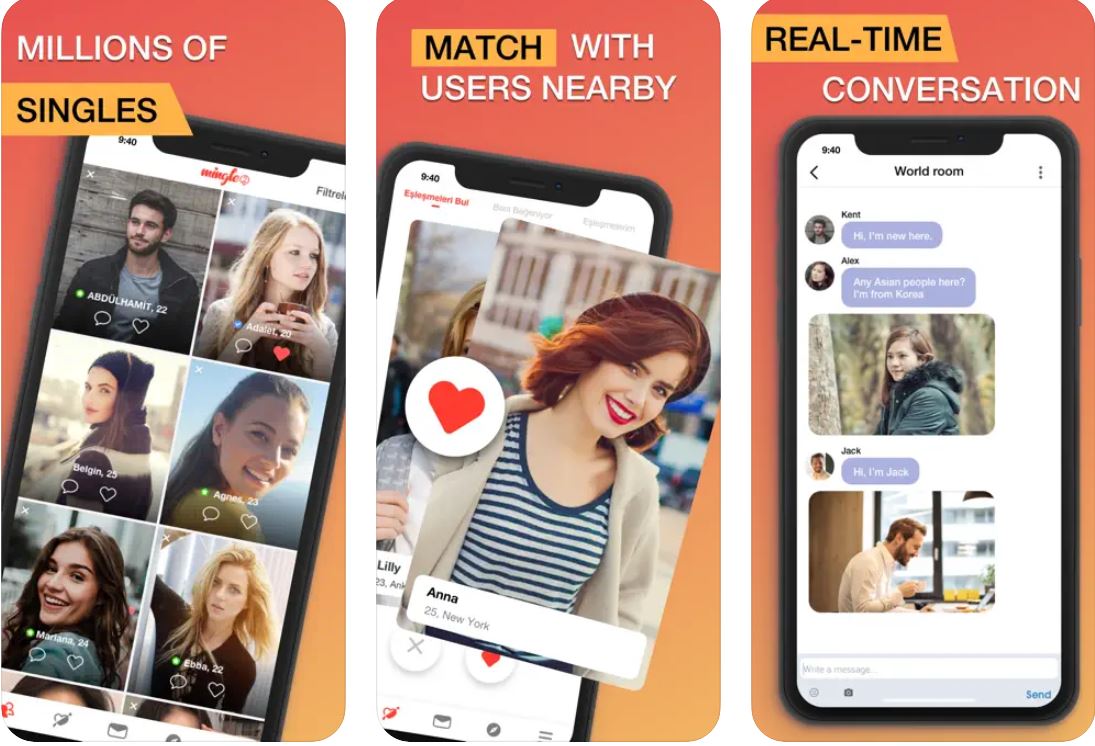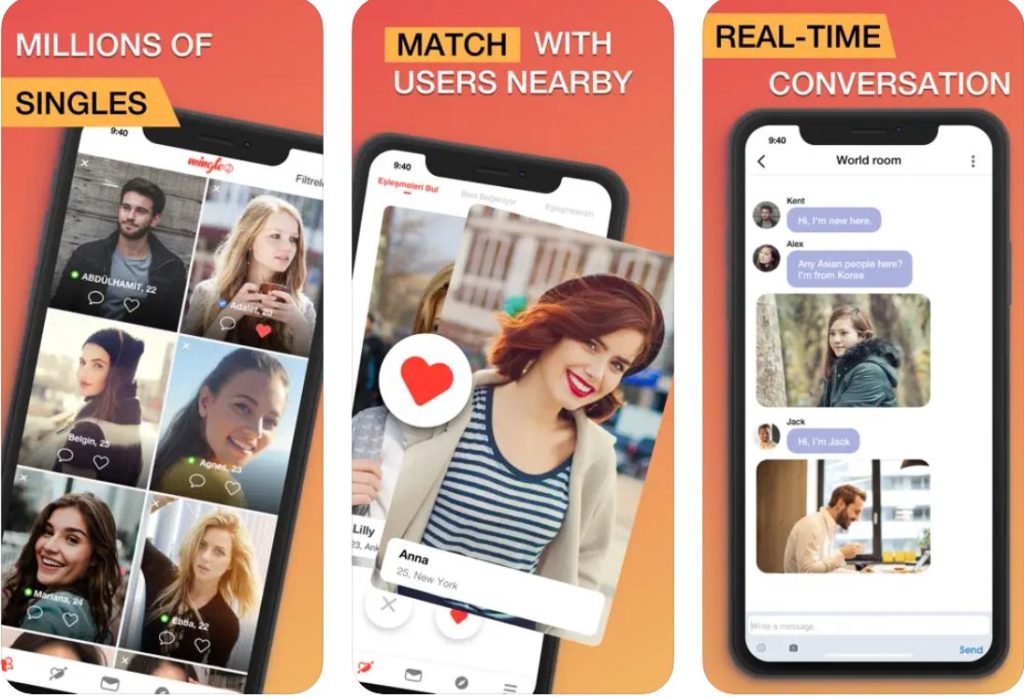 In the same principle as other dating applications on this page, Mingle2 offers to meet singles nearby for fun or serious relationship. Mingle2 offers basic features of dating services but also advanced features like live video.
It is possible to search and chat with members for free with Mingle2.
A Mingle2 premium offer is proposed and optional but it allows you to see who has liked you, to have an invisible mode, to have an acknowledgement of receipt of messages, to have a boost of your profile, to have no more ads…
Mingle2 dating app has over 12 million users over the world.
❤️ What we like: And one last dating app that allows you to meet people for free. It offers almost all the features of the paid ones, it works well.
😒 What we like less: Would deserve to be more popular, an alternative to 1tense. A premium membership is proposed for a better experience.
💵 Is it really free? Mingle2 was known for being 100% free. Over the years, however, the site has gradually become a pay-per-call site, as you now need "corners" to chat with other members. Although the site offers free corners for certain actions, this is limited and you'll need to buy them to really enjoy the app. This is why Mingle2 comes last in the ranking.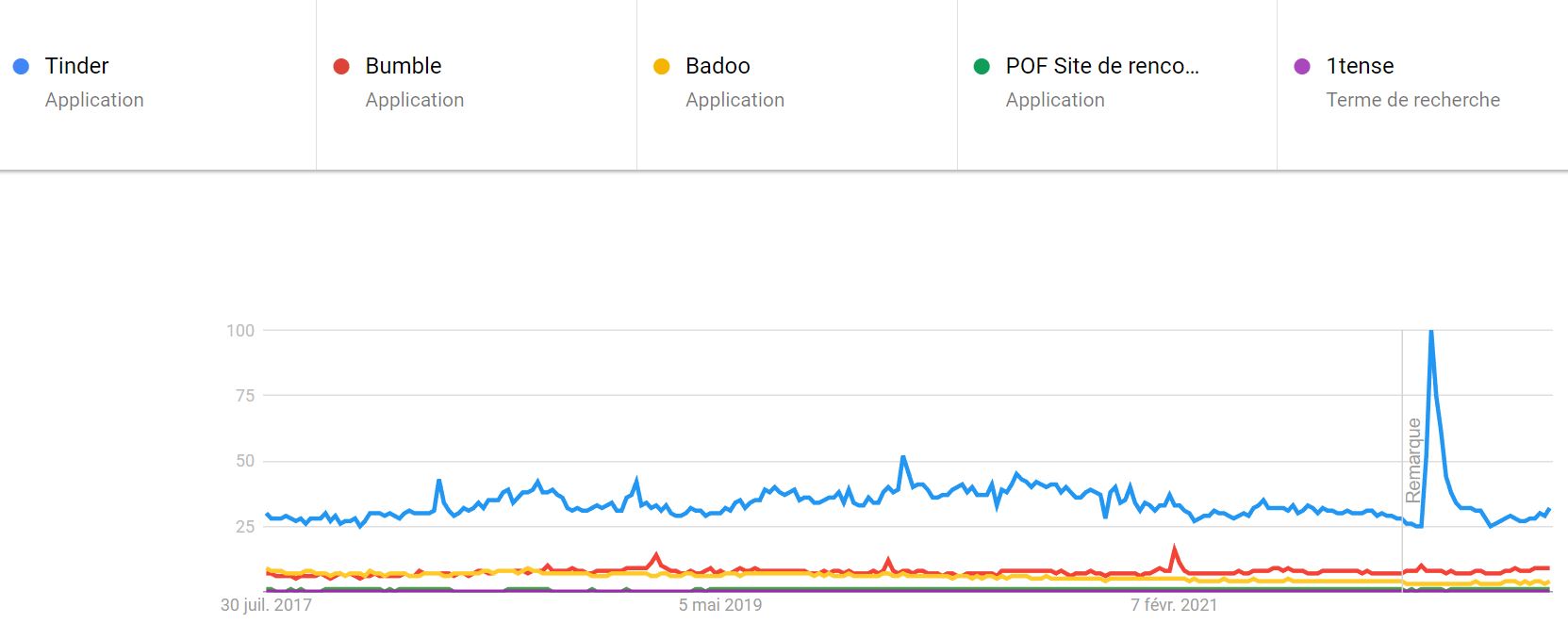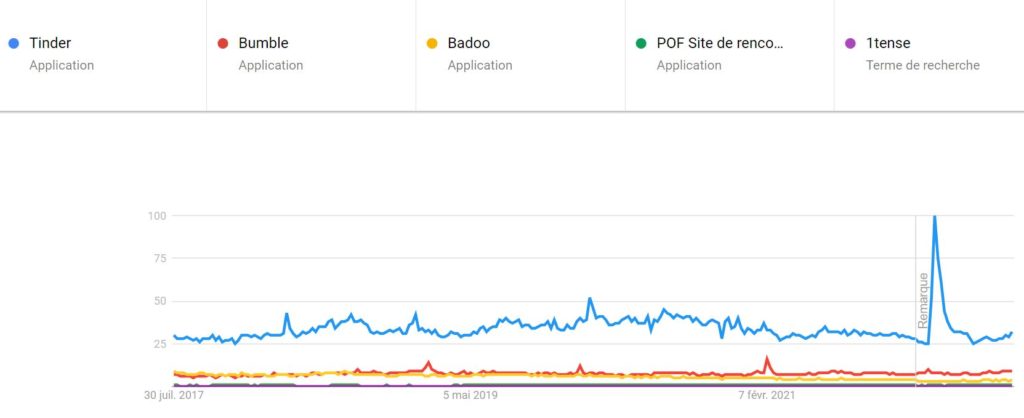 Best true 100 % free dating apps without payment
There are many so-called free dating applications, but in reality, almost all of them offer paid options and features.
To our knowledge, there are only two 100 % free dating applications: 1tense and Facebook Dating.
1tense, new, for serious relationship and 100 % free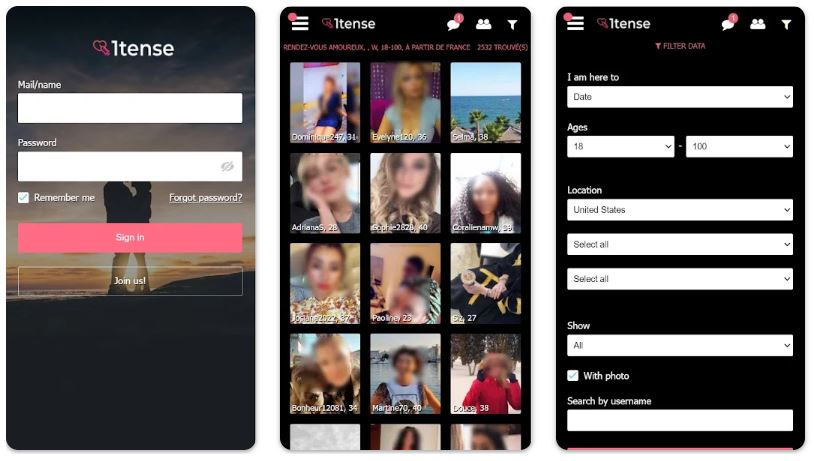 1tense (pronounced intense) is a new dating application that in a few years manages to conquer many users. Its strength? Being a 100% free application for singles looking for a serious relationship. On this application, you will never be asked for a credit card
1tense is a truly 100% free dating application with no hidden fees. Thousands of singles are already registered, it costs nothing to try!
Facebook Dating, from the famous social network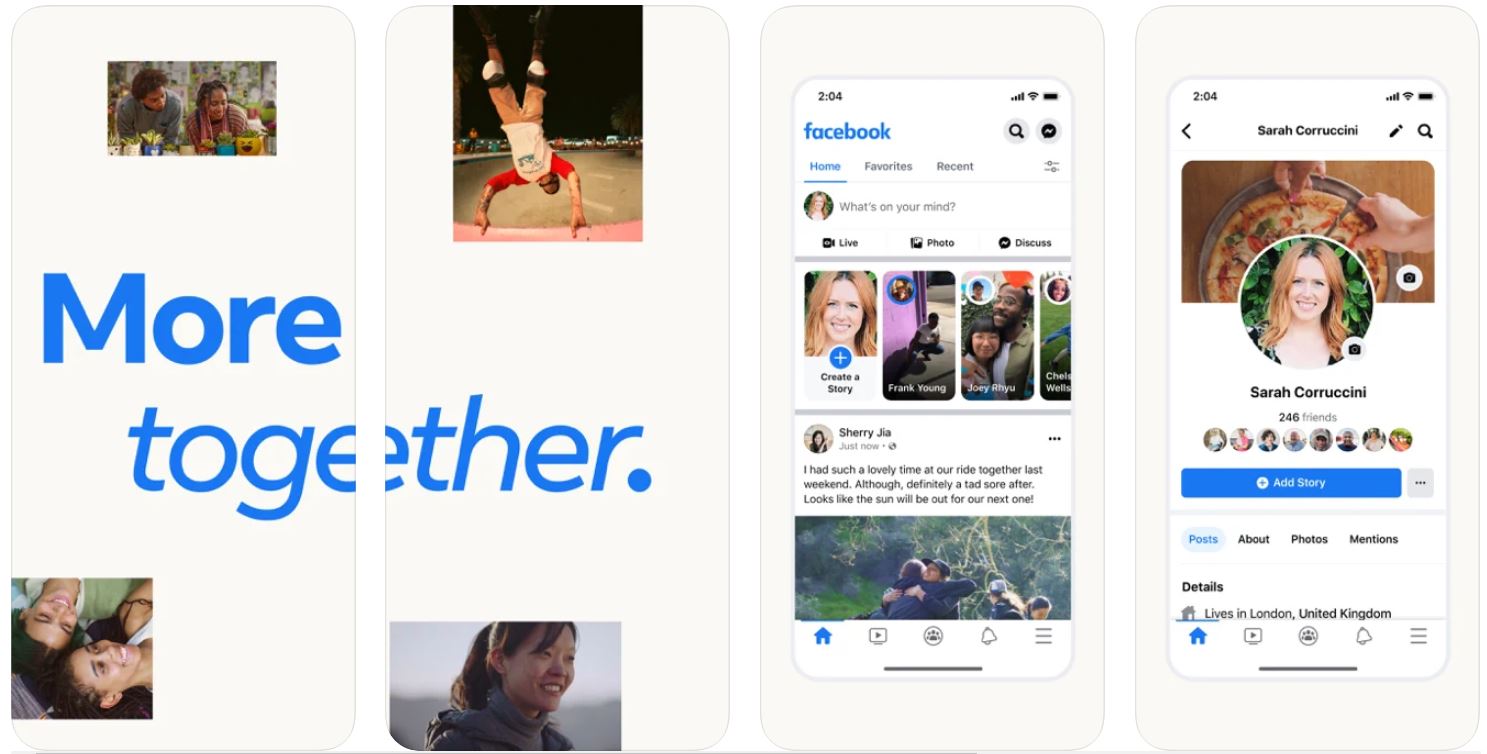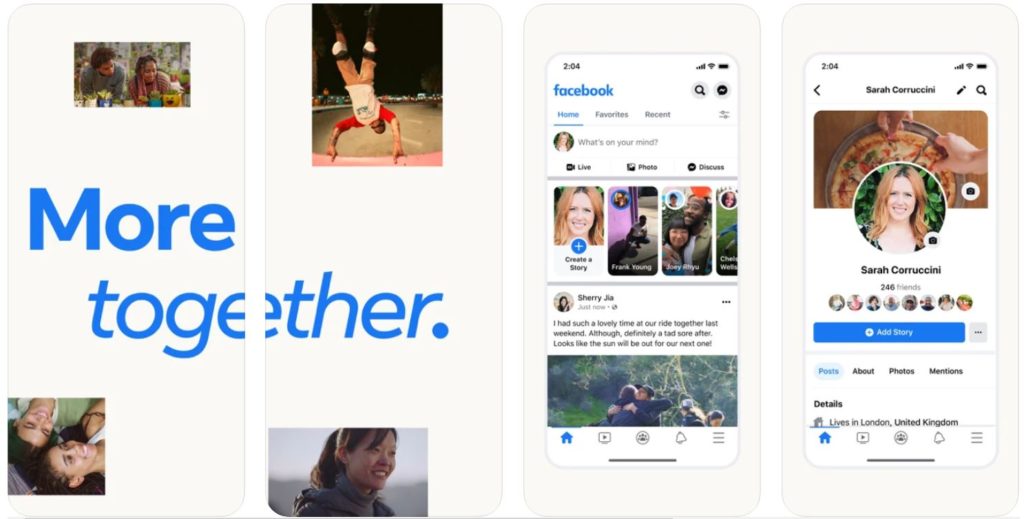 The famous dating site Facebook, which has a huge member base through its social network, thought it would be a good idea to launch an online dating section. This makes it a 100% free dating site, like the social network. Some users are still reluctant to mix social networking for friends and family with dating.
Free dating apps no subscription
Looking for a dating application where you don't have to give an email or a phone number to connect?
There are no dating applications without registration because, for legal reasons, the owner of the application needs to know who is leaving messages in his application.
The solution is to turn to dating sites without registration which do exist.
Free dating apps for seniors
You are over 50 years old, you are a connected senior and you want to meet people from your phone or your tablet?
There are senior dating apps like Silver Singles or OurTime.
However, there are no 100% free dating apps for people over 50. You will need to use a free dating app that has no age limit.
Free dating sites
In addition to free dating applications, you can also try free dating sites. Some dating services are available in applications and dating websites, so you can use the same account.
The advantage of using a dating site rather than a dating application is that you'll have an easier time browsing through several singles' profiles thanks to the tabs in your browser. You will also be able to see the profile pictures in a larger size. Other than that, the functionality will be the same.
To learn more about the best free dating sites, check out the dedicated page.
About the author