SilverSingles costs : all membership prices
You want to subscribe to a Silver Singles membership? SilverSingles is the home of serious dating for 50+ silver singles looking for love and companionship. SilverSingles has lots of great quality matches and is an excellent choice for anyone 50 years.
Still hesitating to join this online dating site for singles over 50? Before you sign up, learn everything there is to know about SilverSingles' premium features and subscription prices.
SilverSingles Paid features
After trying Silver Singles for free, below the features offered by the paid subscription:
View personnality profile
Matchmaking results (based on a psychologist-backed personality test)
Read receipts for messages
Chat with singles
See all profile visitors
View all member photos
Use the mobile app
Unlimited communication
If you dont take a membership, you will not be able to take advantage of the major feature of Silver Singles which is to chat with other singles.
Because, let's be clear, taking a subscription is mainly helpful to exchange messages with other singles.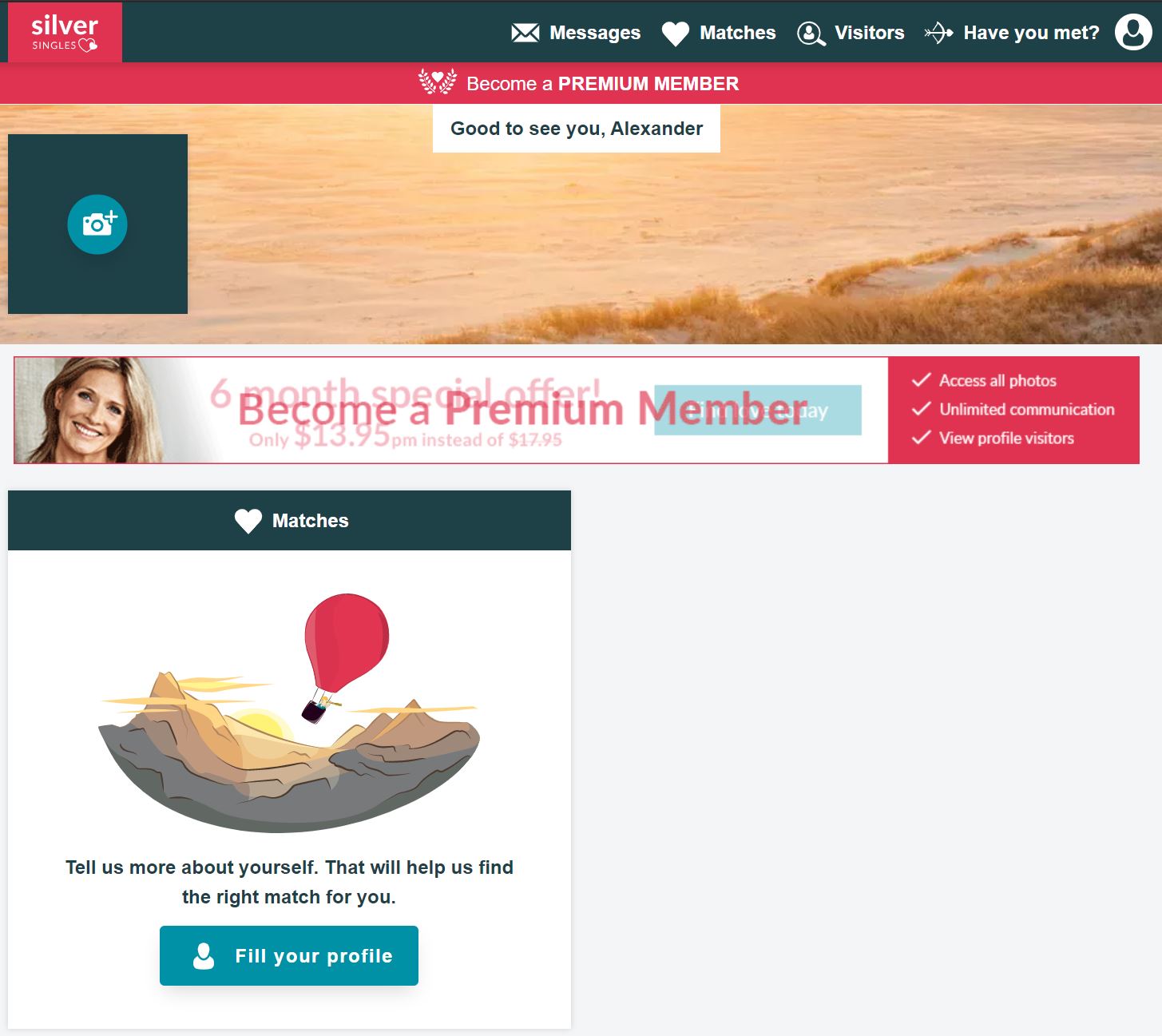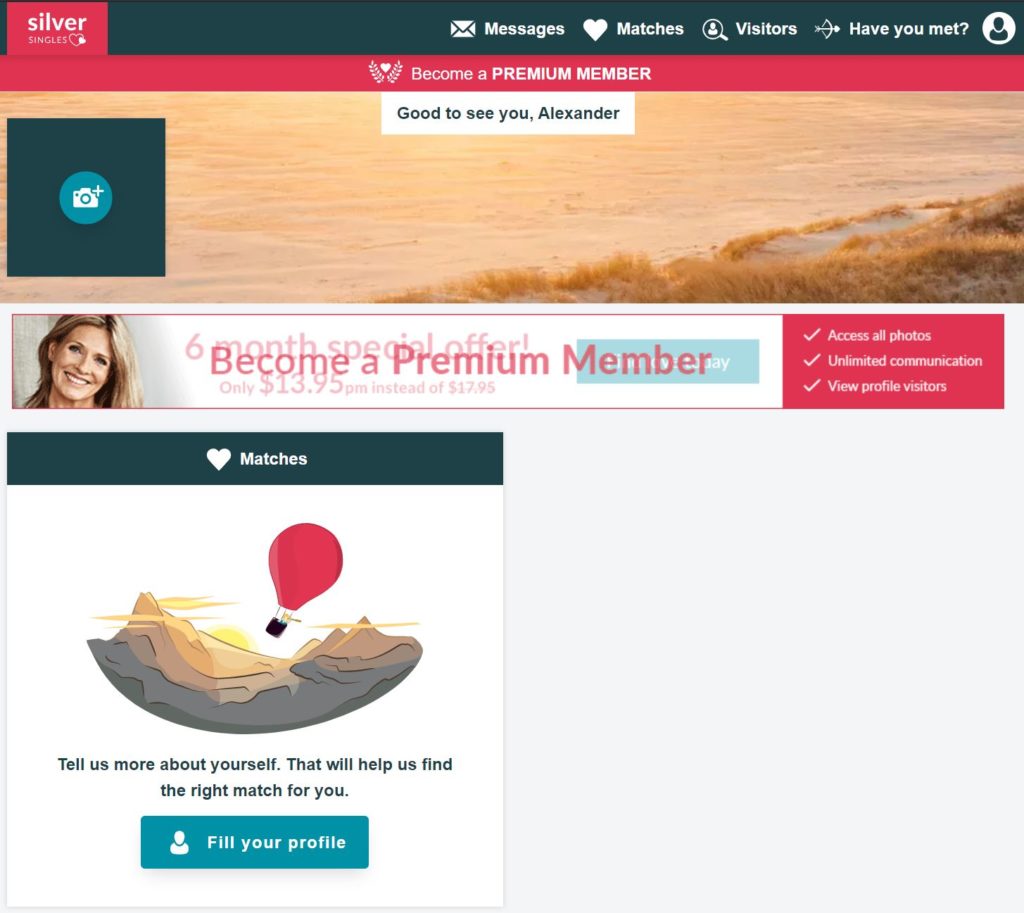 This membership also gives you access to 20 wildcard matches every day.
Do you think you made a mistake in the questionnaire? You want to retake the test? No problem, just contact customer support team.
The customer support team of SilverSingles is genuinely concerned with your satisfaction and success with the use of their online dating service
SilverSingles Membership Prices
SilverSingles Membership are available for a 3, 6 or 12 months commitment.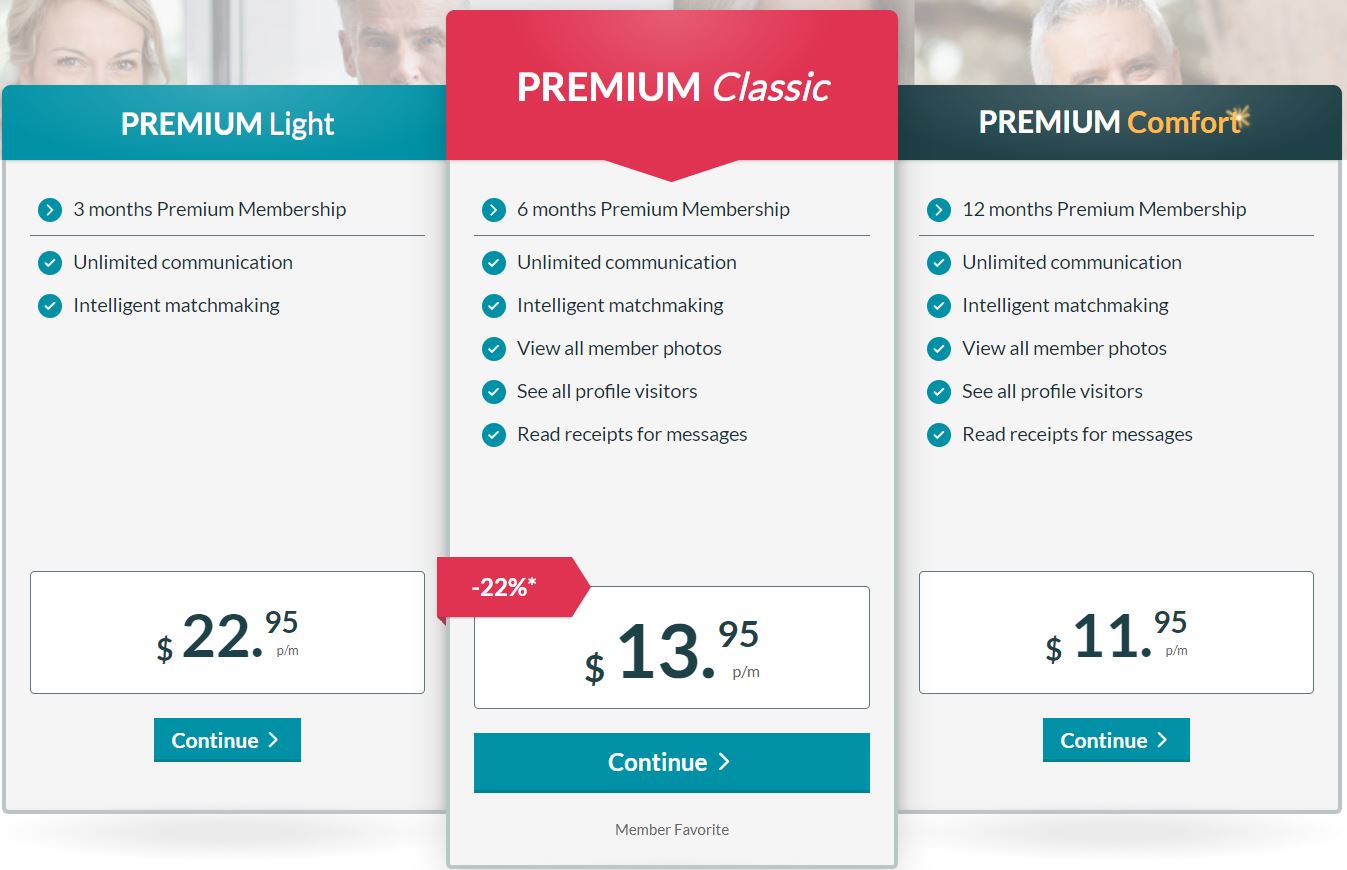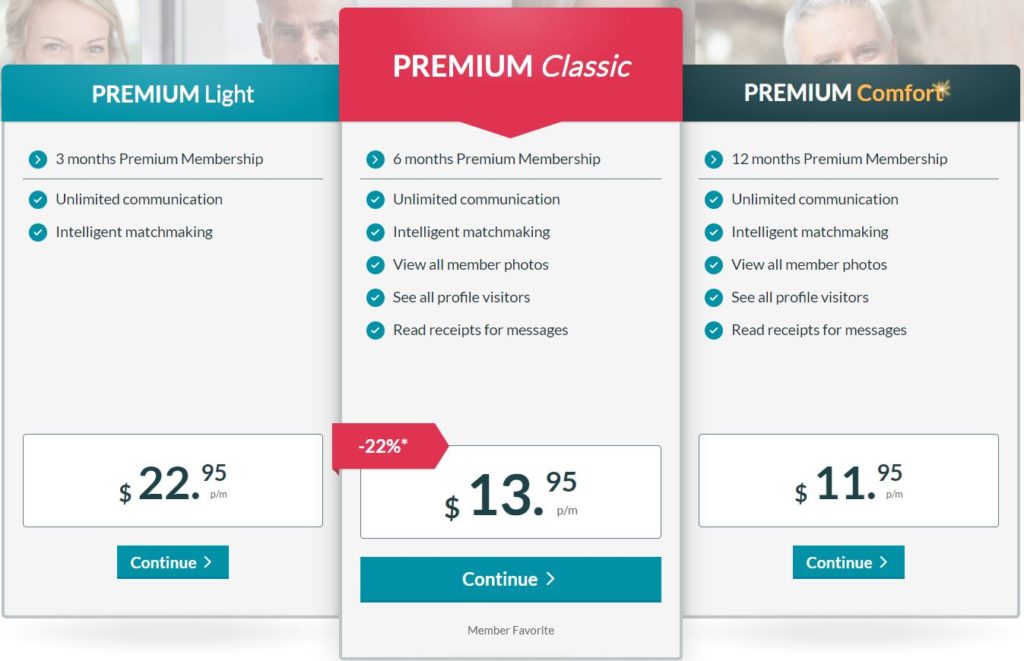 The best choice depend on how long you allow yourslef to find love on Silver Singles.
| | cost by month | total cost | total cost for 1 year |
| --- | --- | --- | --- |
| 3 months | $22.95 | $68.85 | $275.4 |
| 6 months | $13.95 | $83.7 | $167.4 |
| 12 months | $11.95 | $143.4 | $143.4 |
The above prices are without reduction.
As you can see, taking a 3 months membershtaking a renewable subscription every 3 months if you stay 1 year on the Silver Singles site is not interesting.
Some people find a great match their first week of online dating. But, from our experience, you need to invest in a 6 month subscription to find your new partner.
Most members with membership are looking for a serious relationship and a second chance at love.
Silver Singles offers the following payment options: Mastercard, Visa, DIner's Club, Paypal, and American Express.
Unsubscribe membership is easy
Have you found love with a woman or a man over 50? Or you did not find it and you are disappointed? Either way, you can unsubscribe from Silver Singles.
Don't worry, it's really easy to unsubscribe and delete a Silver Singles account. Also when we are over the age of 50. We will help you: just follow these instructions:
Log in to the SilverSingles website with your usual login and password. Then, you just have to go into your account and there is a button to cancel membership and another to delete your account.

Silver Singles free trial
Still hesitating? You want a Silver Singles free trial? Taking a paid membership when you subscribe to Silver Singles is not mandatory. How ? See our trick below :
You try SilverSingles dating site for free : When you create your account, you are asked to answer a personality test of more than 100 questions.
After this test, you will be asked to take out a SilverSingles subscription. You can skip the payment screen by clicking on skip link on the top right of the screen like bellow.
With this trick, you have a free SilverSingles Basic account. With it, you can join the community, search over 50 people who are in the right area for you, and view potential profiles.