Free dating sites and apps for women: find love without breaking the bank
By Alexandre (admin), last updated on April 27, 2023
Are you a single woman looking for a way to date people on a site or app without paying?
Good news for you, some dating services are 100% free for women. Why? To promote the male to female ratio of their service.
However, these dating services do not want to communicate too much about the fact that they are free for women…
We reveal you below the list of free dating services for you women and some of them are paying for men.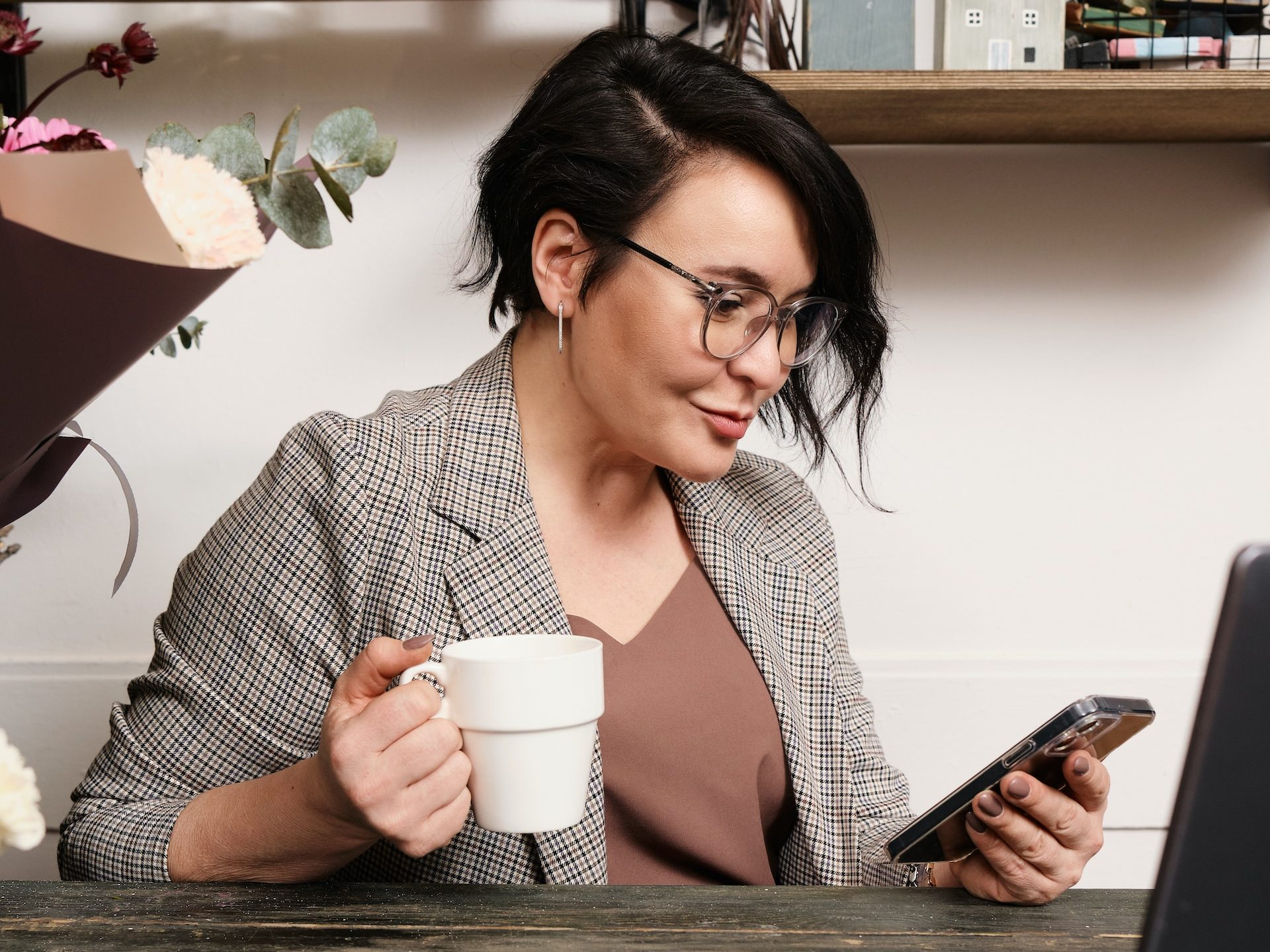 6 best dating sites and apps for woman
Our ranking of the 6 best free dating services for women. They are all good and are taken from our ranking of the best dating sites. We ranked them according to their seriousness, their free features, and their popularity.
1. 1tense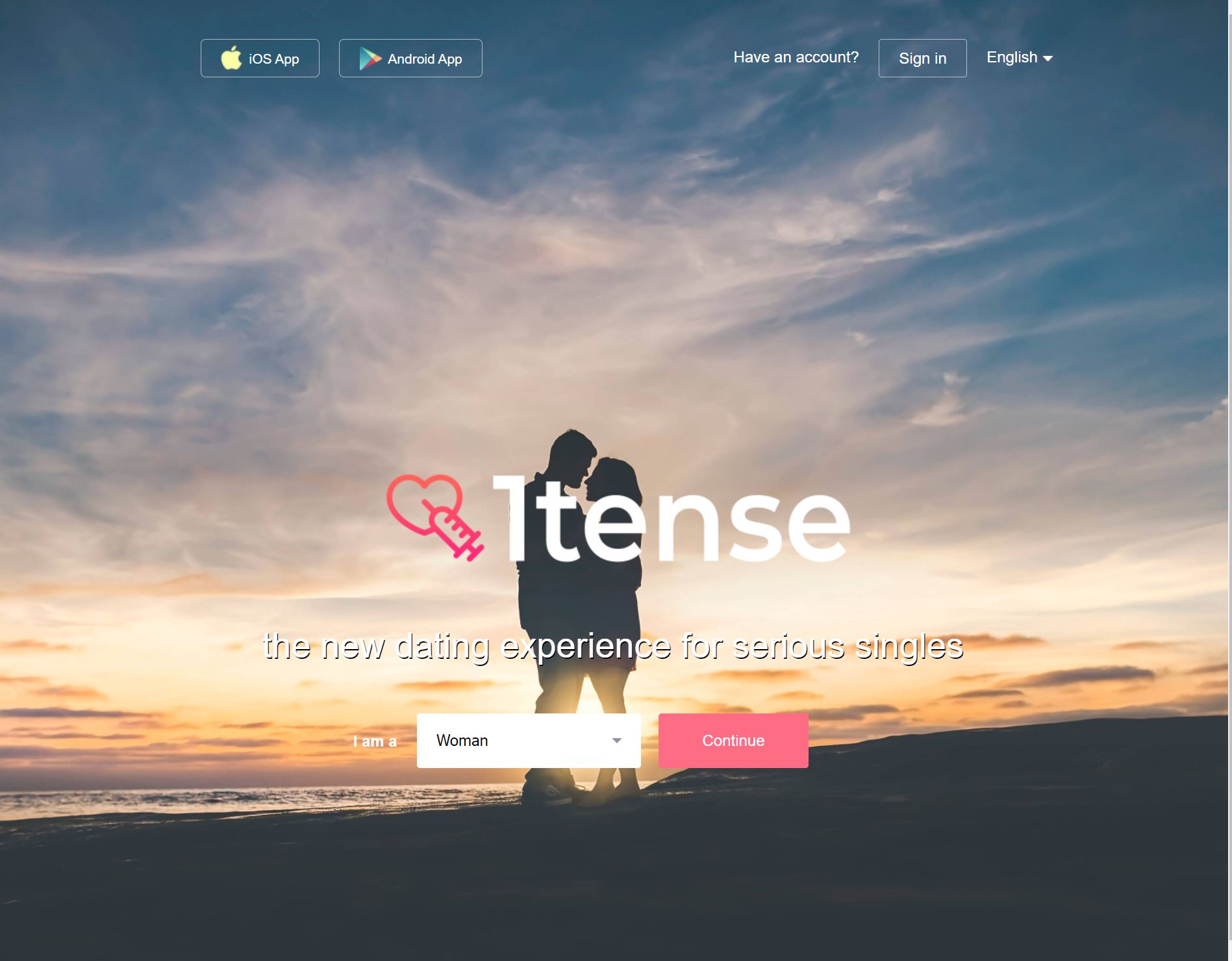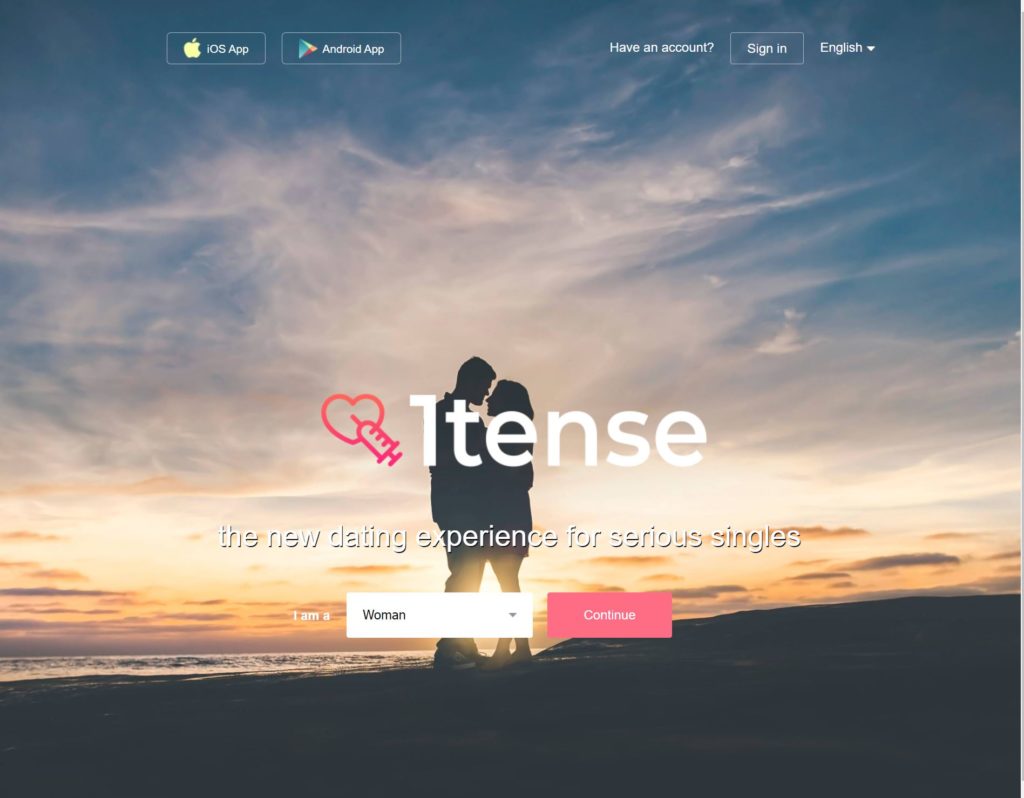 The dating service 1tense (pronounced intense) is not well known and underrated.
However, it is a dating service for singles looking for a serious and loving relationship.
On this site you will find a majority of single men ready to commit to a beautiful and long story.
The features of the site are classic: search for profiles, suggested profiles, match…
Great all of 1tense it is 100% free and financed only through advertising.
It is the number 1 dating site to test if you are a woman looking for a serious relationship and you do not want to pay.
2. Facebook Dating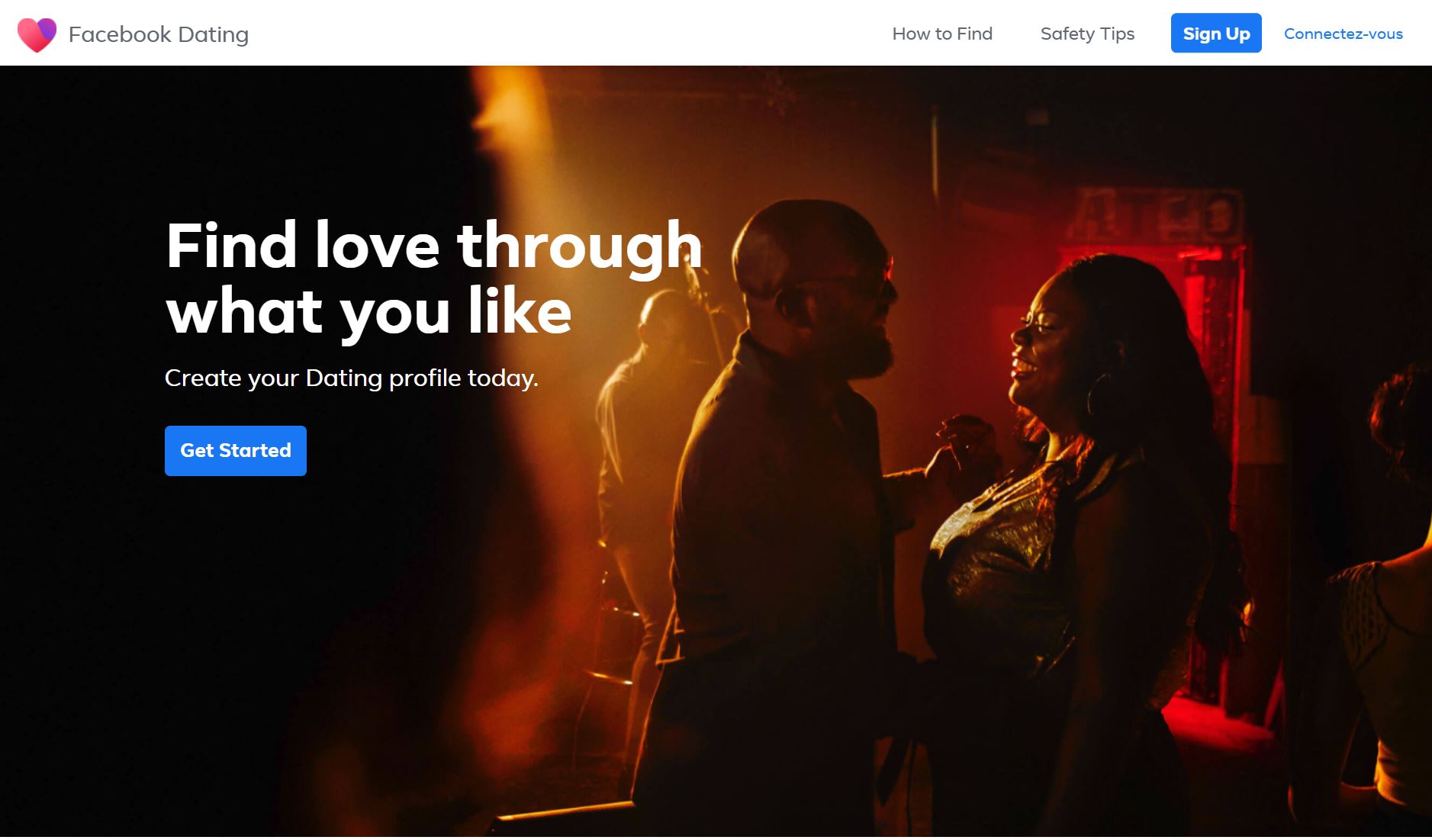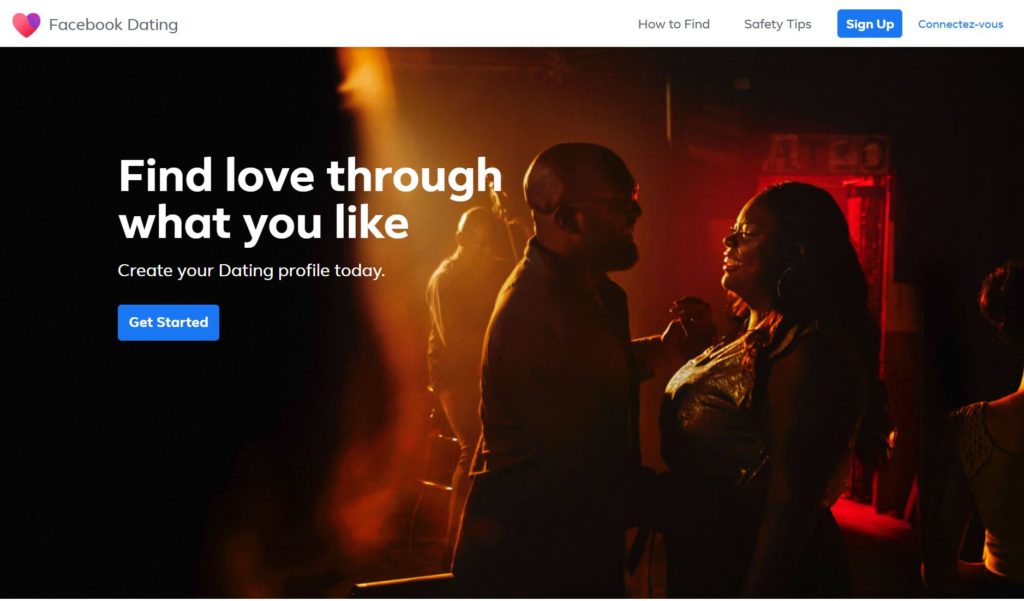 You probably already know Facebook but you didn't know they had a dating service?
Yes, among the many attempts of the famous social network to diversify it has launched its online dating platform.
With its millions of users, for whom it knows, for the most part, the love status, it was easy and obvious to launch.
You can therefore on facebook, by going to the Dating tab, make free meetings.
However, if it is only second in the ranking is that not all members are registered for serious dating, and this also corresponds to a category of users who is active on Facebook and has activated the dating function.
3. Bumble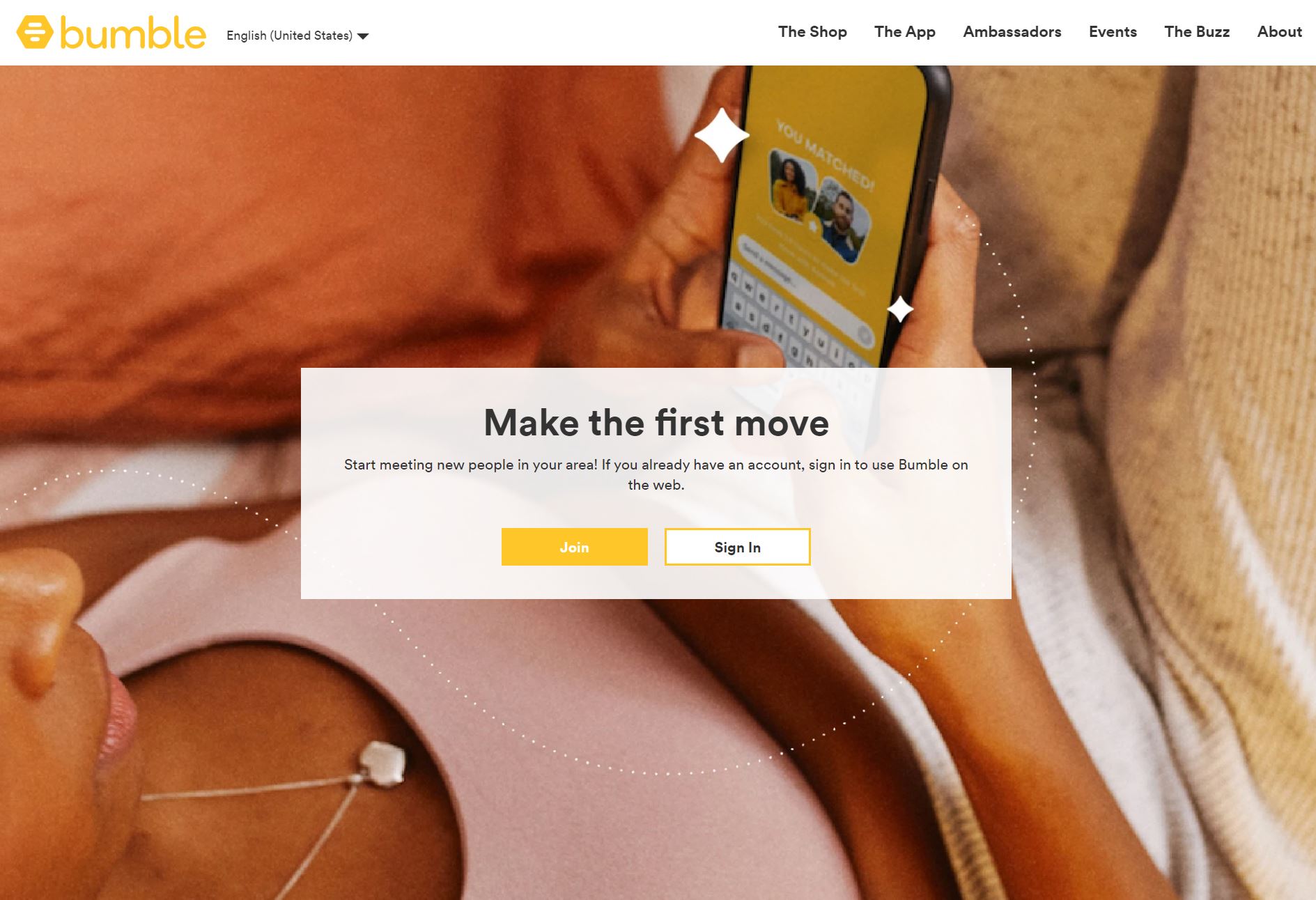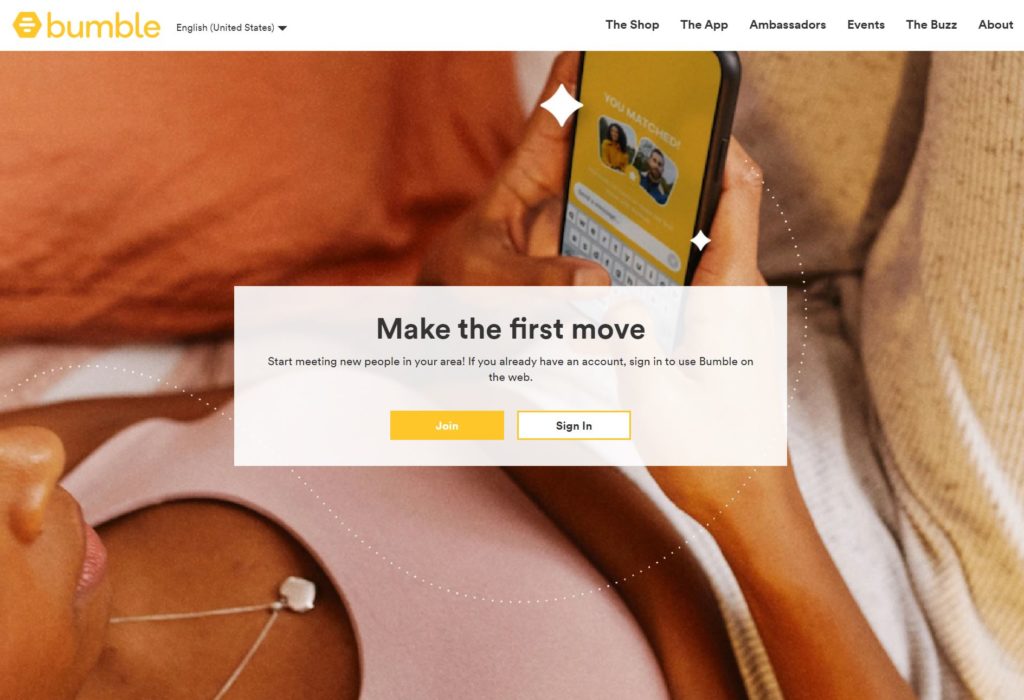 Bumble is the dating service that empowers women. Created by a former Tinder executive, Bumble's goal is to allow women to meet people in a safe and serene way.
Bumble's goal is for women to send the first message.
So men can only try to put themselves forward, visit your profile, like you, to hope to get a response from you.
There is a premium membership for Bumble but it is more interesting for men than for women. Indeed, unlike men, you won't need to make much effort to get noticed since you can choose who to send the first message to.
Nevertheless, as it is not 100% free, that's why we rank Bumble 3rd.
4. Tinder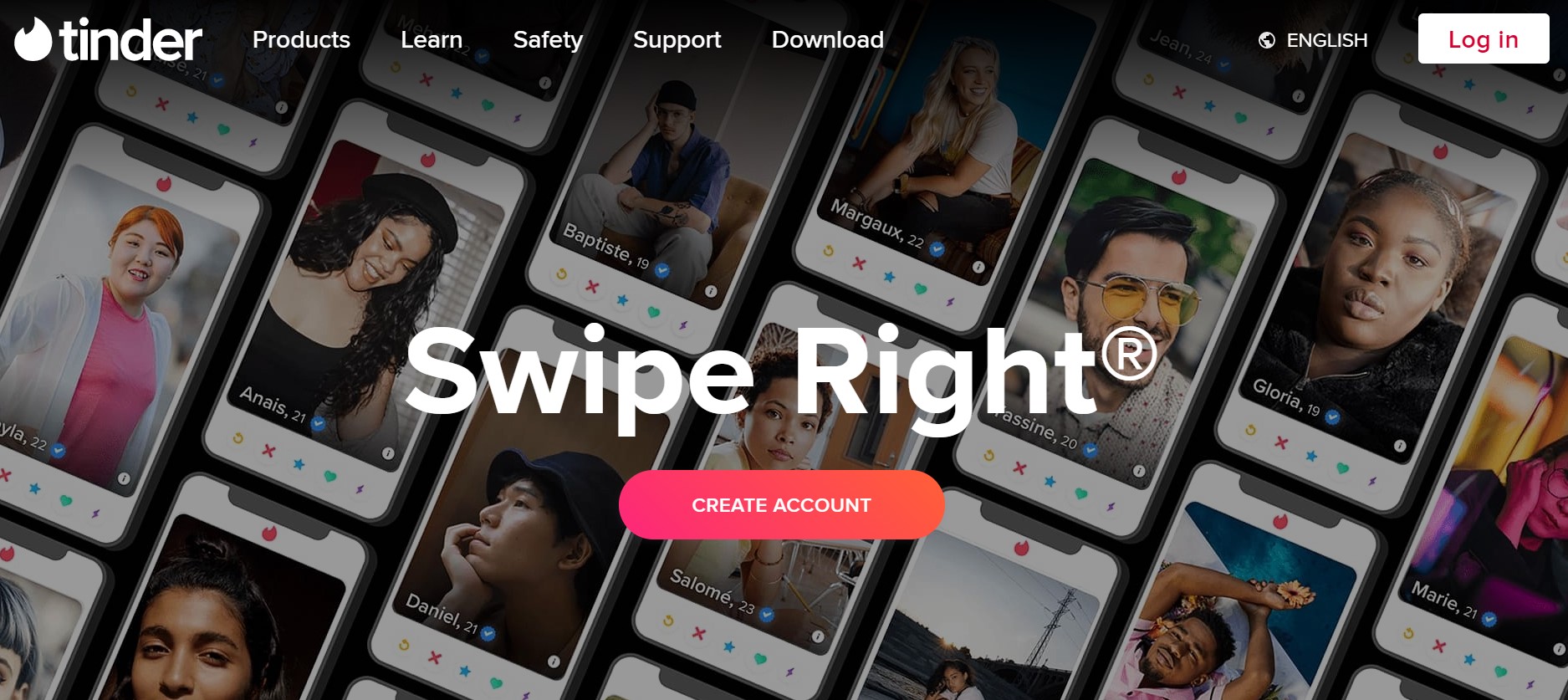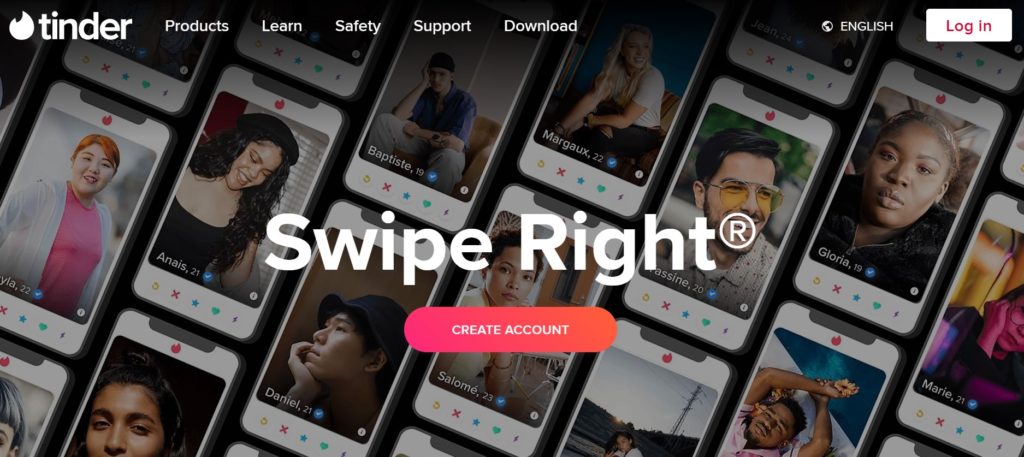 Who doesn't know Tinder, the dating app used by almost every single person in the world.
On this application you will find single men looking for casual encounters but also for serious and lasting relationships.
Tinder can be used for free when you are a woman because all you need is a mutual match to start a chat.
The reason why we rank the Tinder 4th application is because although it is very popular, many men are registered on it looking for a one night stand.
5. Okcupid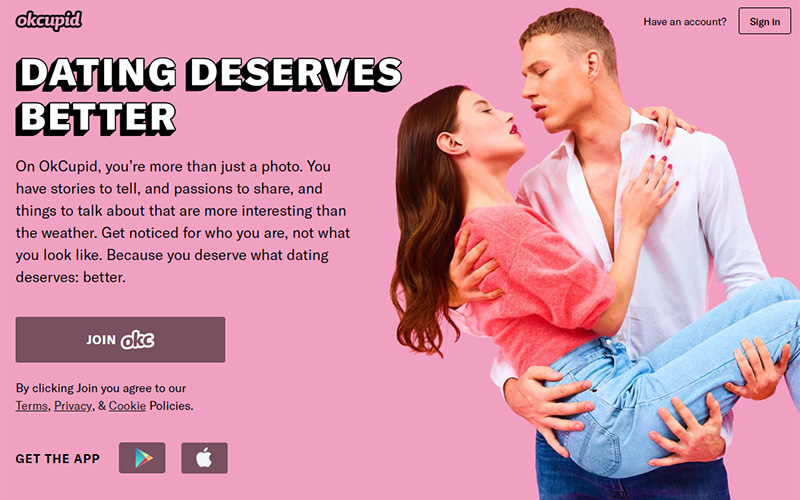 During our test we were positively surprised by Okcupid. Don't be fooled by its name, it is possible on this service to make quality meetings!
On Ok cupid you can meet single men between 20 and 50 years old with very complete profiles.
The strength of okcupid is that, thanks to its questionnaire to fill in when you register, the site will propose singles looking for the same thing as you: type of relationship, religion, politics, work, money, everything is covered.
It is also possible on Okcupid to send free messages to other singles. The free version is only limited in the number of likes you can send per day.
In the end, Okcupid is 5th in our ranking because it is not 100% free and because it deserves to be better known. Nevertheless, it remains a very good dating platform.
6. Coffee Meets Bagel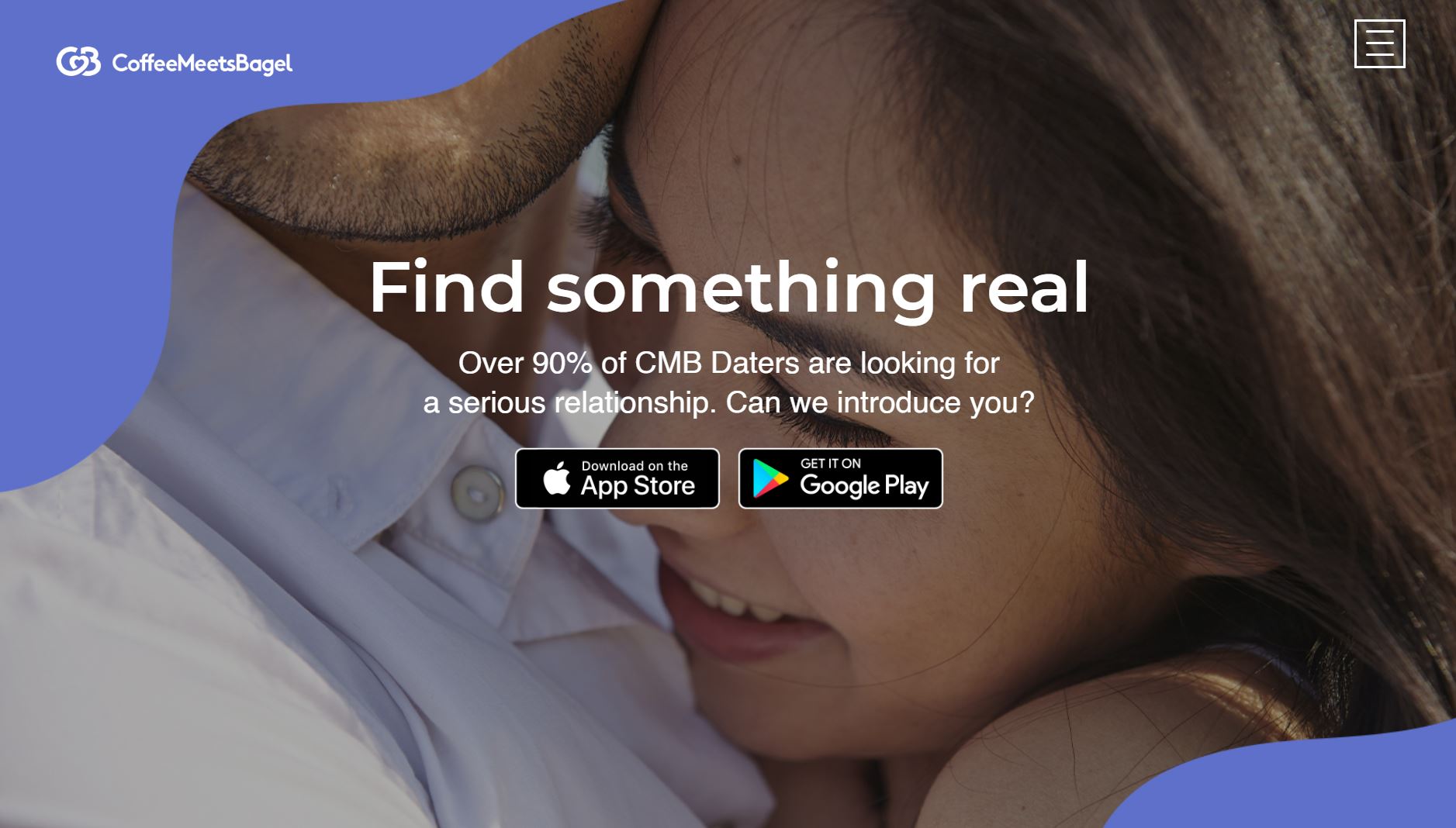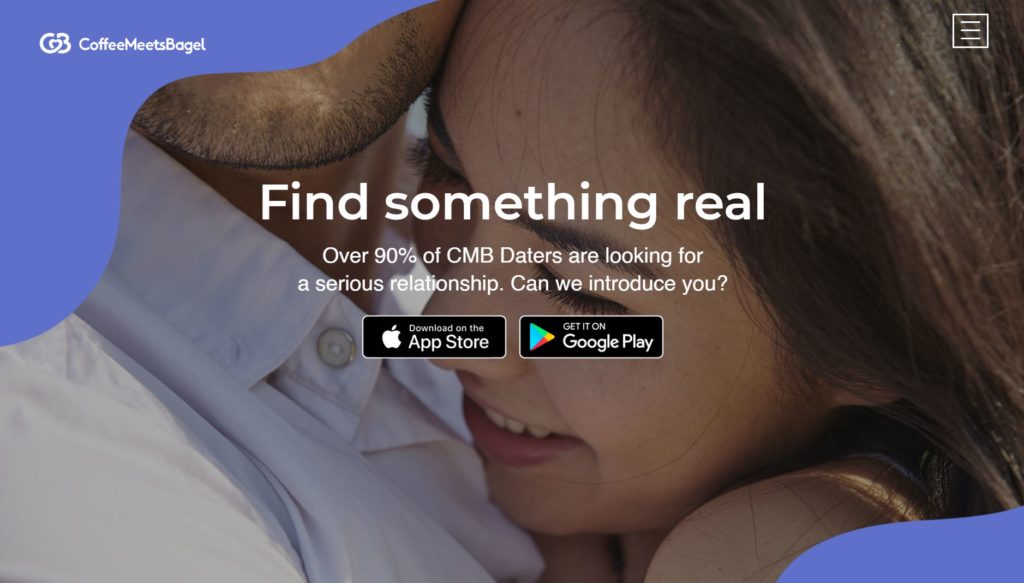 We really like Coffee Meets Bagel. It is a dating application for serious relationships.
The concept is to propose you, once a day, a compatible match. On the other side, the proposed match has also your profile displayed. You then have 24 hours to send a message or not.
Another special feature is that as soon as you send the first message, you have 7 days to exchange your details, after this date the conversation will be blocked.
It is possible to discuss with a reciprocal match for free. What is paid is to send likes to be noticed.
Coffee Meets Bagel is perfect for women looking for a serious relationship who prefer quality profiles to quantity and who want to take their time.
Tips for using free dating sites and apps
Here are some tips on how to use free dating sites and apps effectively:
Be honest: Be honest about who you are and what you're looking for in a relationship.
Use good photos: Use clear, recent photos that show your face and personality.
Be proactive: Don't wait for someone to message you first. Take the initiative and send messages to people you're interested in.
Be patient: Finding the right person takes time, so don't get discouraged if you don't find someone right away.
Stay safe: Always be cautious when meeting someone in person for the first time. Meet in a public place and let someone know where you're going.
About the author