Best Jewish dating sites and app 2023
By Alexandre (admin), last updated on March 9, 2023
Dating singles is already difficult for many people in normal times.
But if you add the fact that for some singles (and this is probably your case) you are looking for a partner who will be compatible with your religious beliefs, it is even more difficult!
In the case of the Jewish religion, you are rather lucky because there are many dating platforms for Jewish singles.
We have selected and ranked the best platforms according to their popularity (number of members), free features, paid features and efficiency.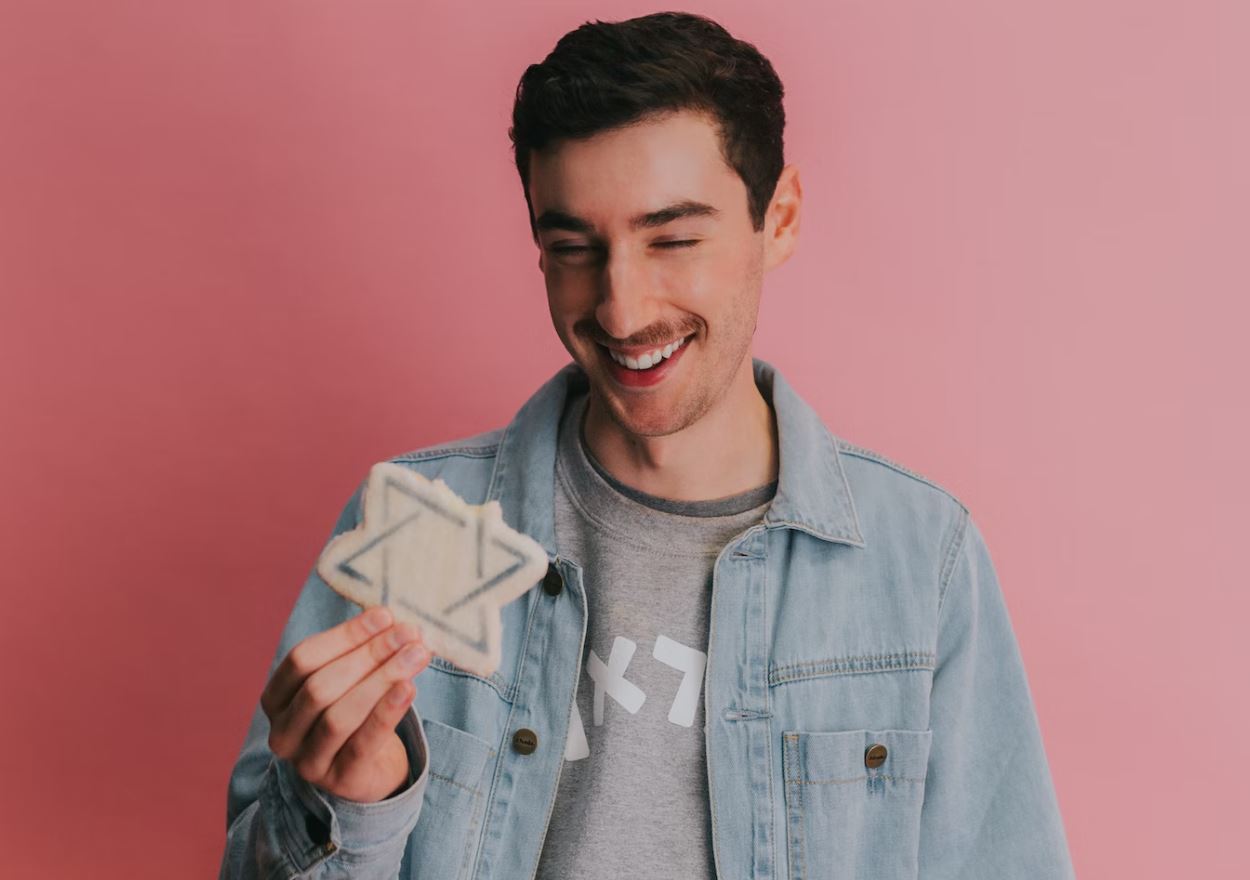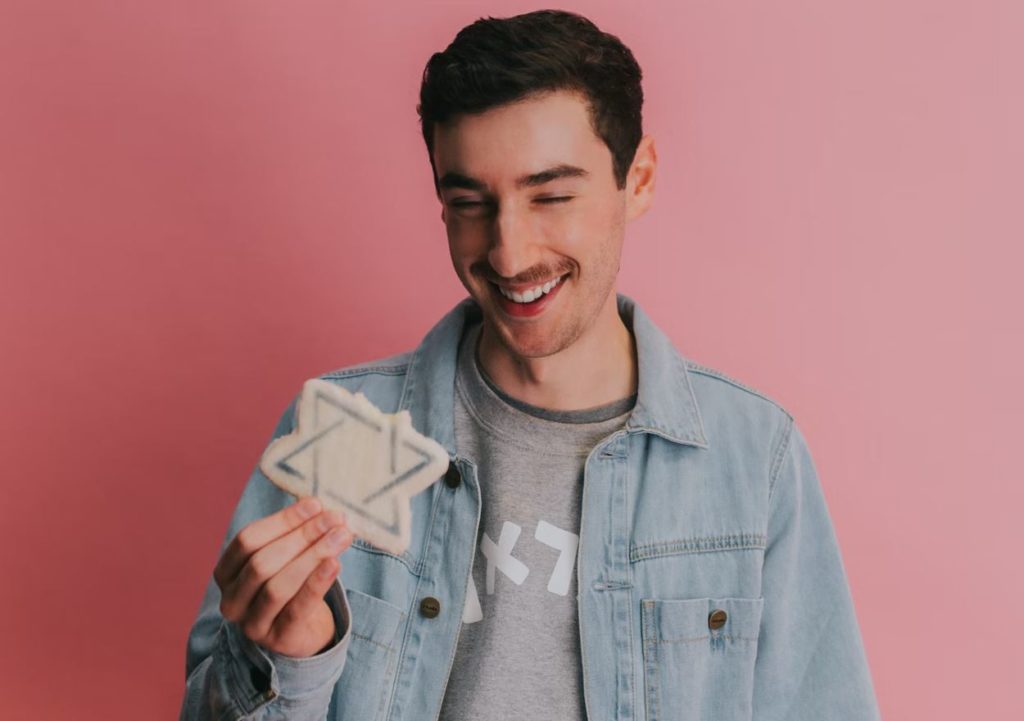 What is the best Jewish dating site?
Among these numerous dating sites and applications, most of them are specialized with only Jewish singles, some are not specialized but allow to filter by religion and are so popular that it is also interesting to list them.
1. Jdate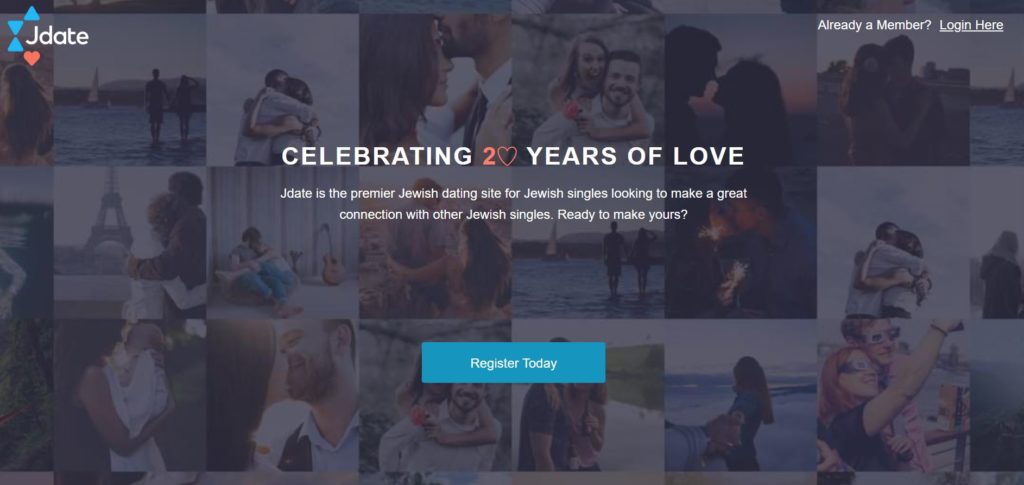 Jdate is the most popular dating service for Jewish singles looking for a serious relationship. When you sign up, Jdate offers you to fill out a personality test in order to match you with singles who are compatible with your lifestyle, aspirations and interests. This site is now more than 20 years old and you are almost sure to find several singles near you.
Pros
✅ Dating site for Jews with the most members
✅ available in dating site and application
✅ personality test and compatibility algorithm
Cons
❌ the limited functionality of the free version
2. eharmony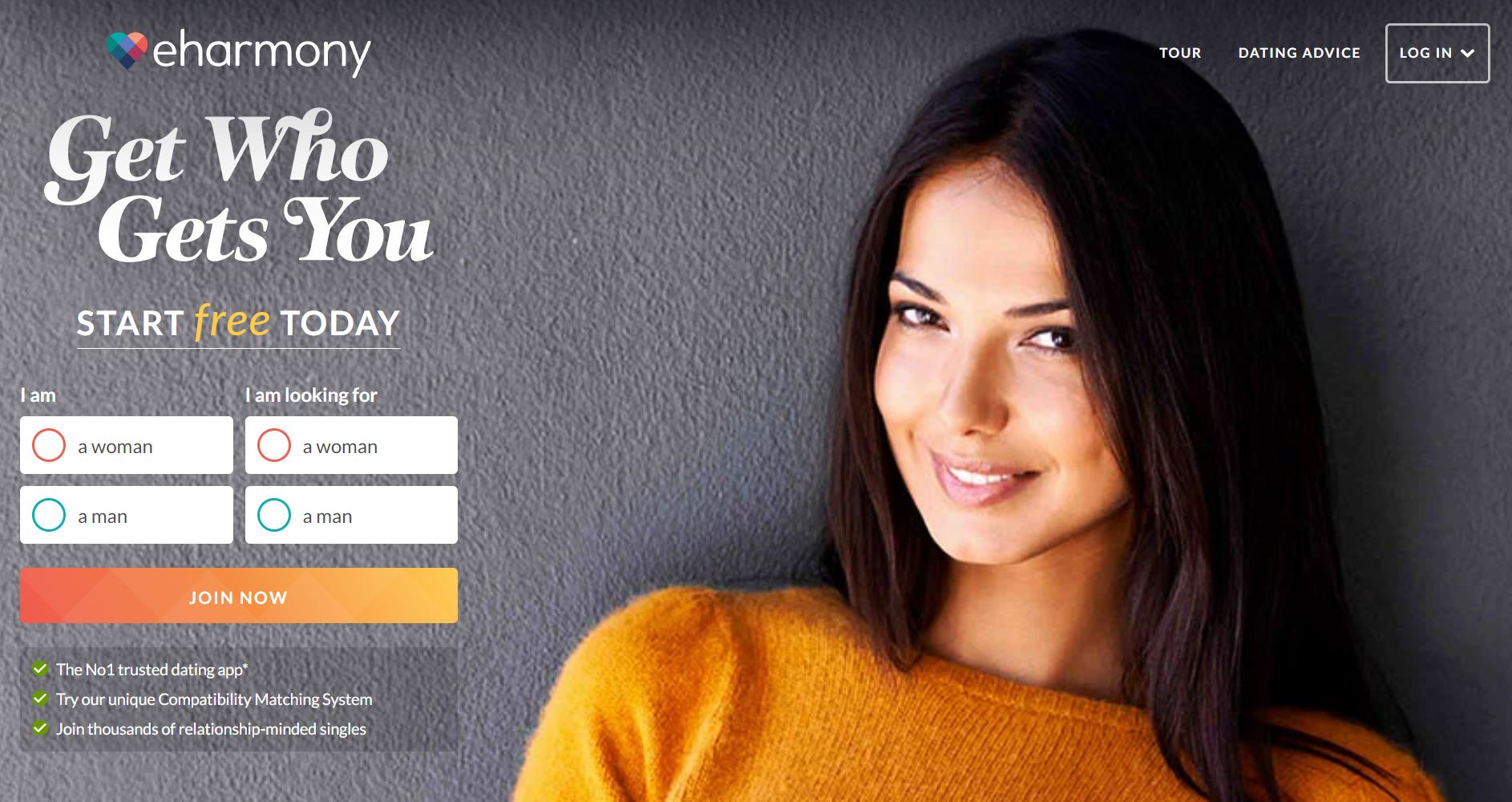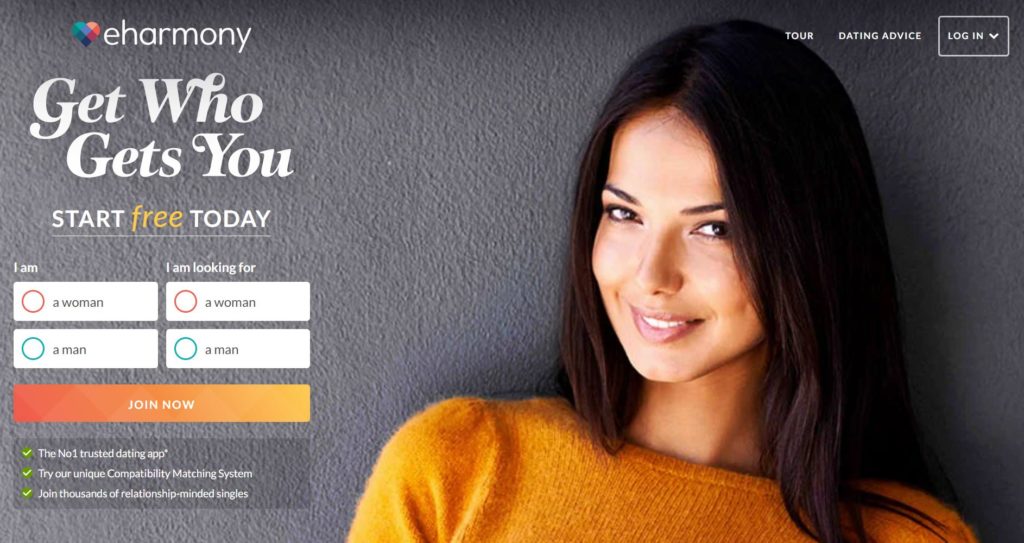 Yes we know, you will tell us that eharmony is not a specialized dating site for single Jews. However, if it is still second in the ranking it is because it probably has the largest base of single users looking for a serious date, and it is possible to filter by religion to have only Jewish singles. Eharmony is therefore a very interesting choice as an alternative to Jdate if you haven't found your match.
Pros
✅ dating site with many serious singles
✅ personality test and powerful compatibility algorithm
✅ available in dating site and application
Cons
❌ is not reserved only for Jewish singles
3. JWed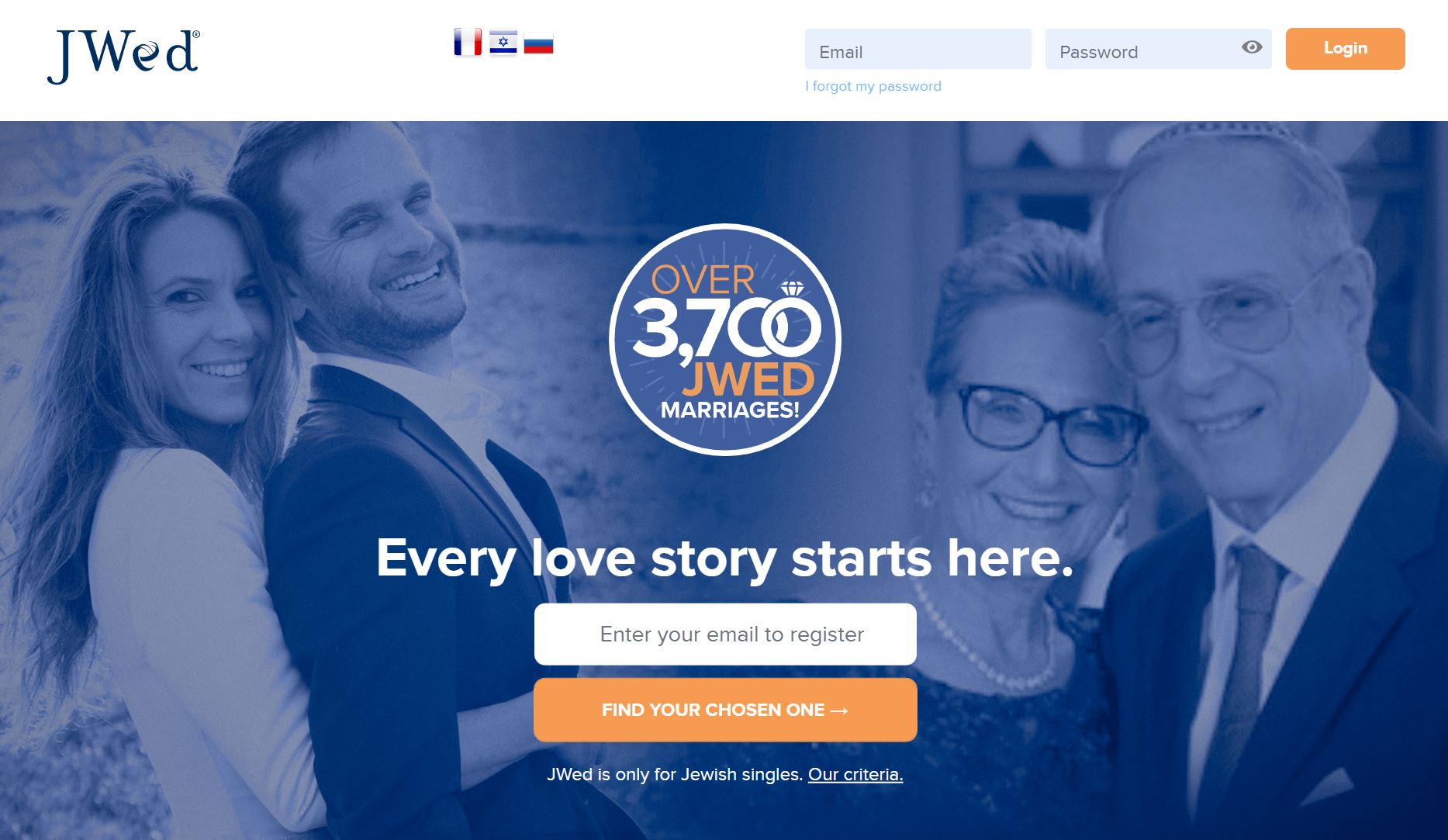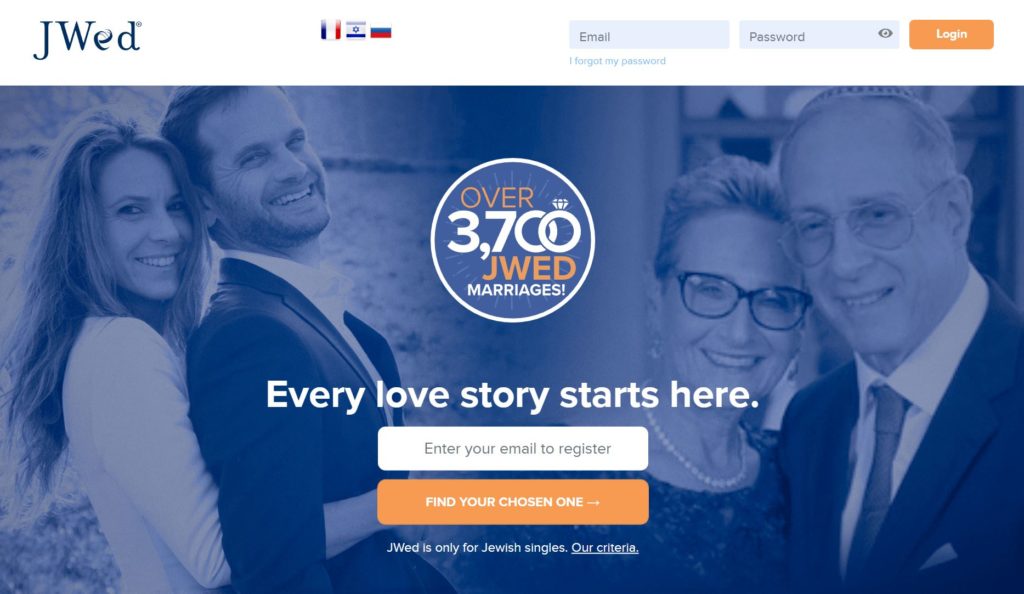 If you are a single Jewish man or woman looking for someone to marry then Jwed is probably the site for you. Indeed, JWed announces it from its homepage, it is a site only for Jewish singles and only for those looking for marriage. On this site only quality profiles looking for marriage, complete profiles with audio intros, verified photos, a customer service that gives advice etc. in short quality and only quality. The curious are not welcome.
Pros
✅ For Jewish singles looking for marriage
✅ Only high quality profiles, no curious or fake profiles
Cons
4. Saw You at Sinai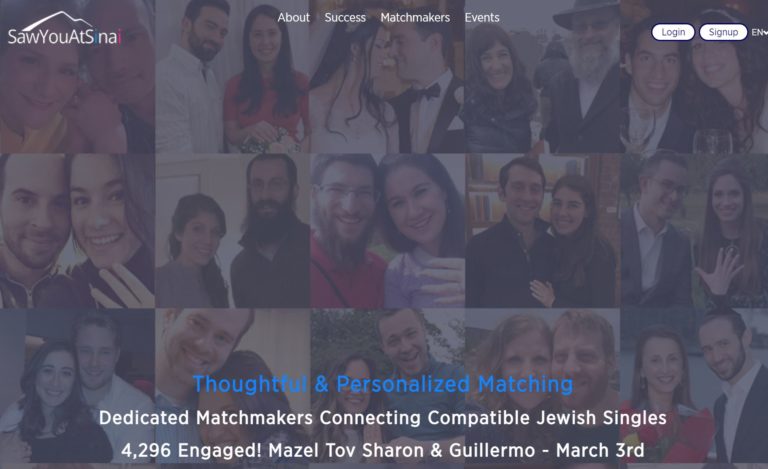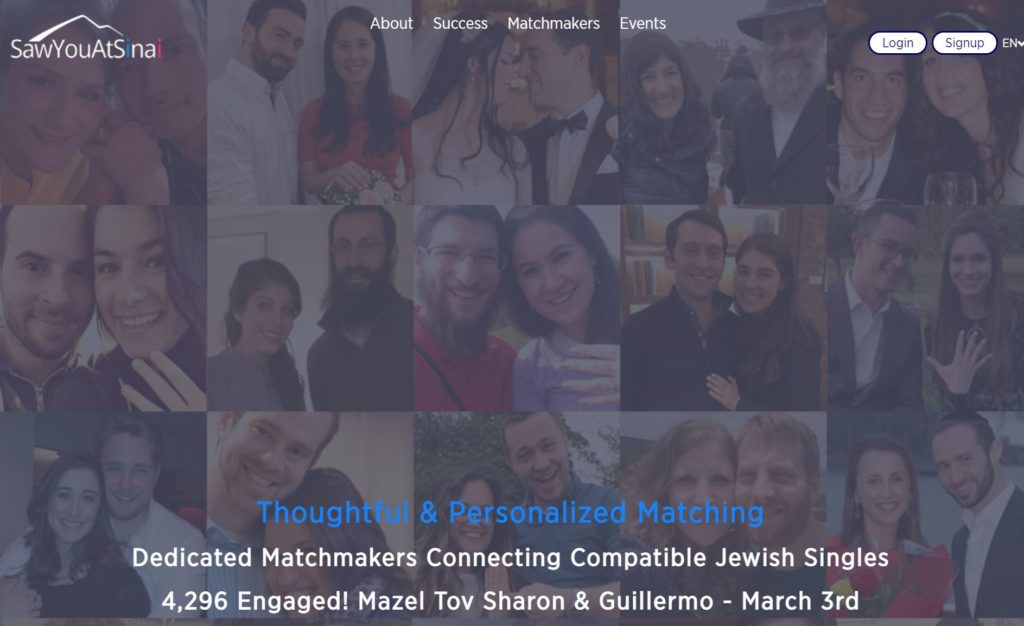 The Sawyouatsinai platform is also a dating platform for Jewish singles who want to find their soulmate. It is an affinity dating site with an affinity algorithm. However, it is a little different from other sites since the site will offer you two compatible profiles according to your location, age and gender. There is no manual search of profiles. Sawyouatsinai is therefore a bit like an online dating agency. It seems to work with many online testimonials of marriages that took place thanks to this site.
Pros
✅ affinity dating platform
✅ dating agency that accompanies you
Cons
❌ no manual profile search
❌ no dating application
5. JSwipe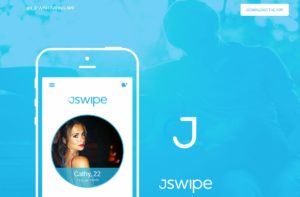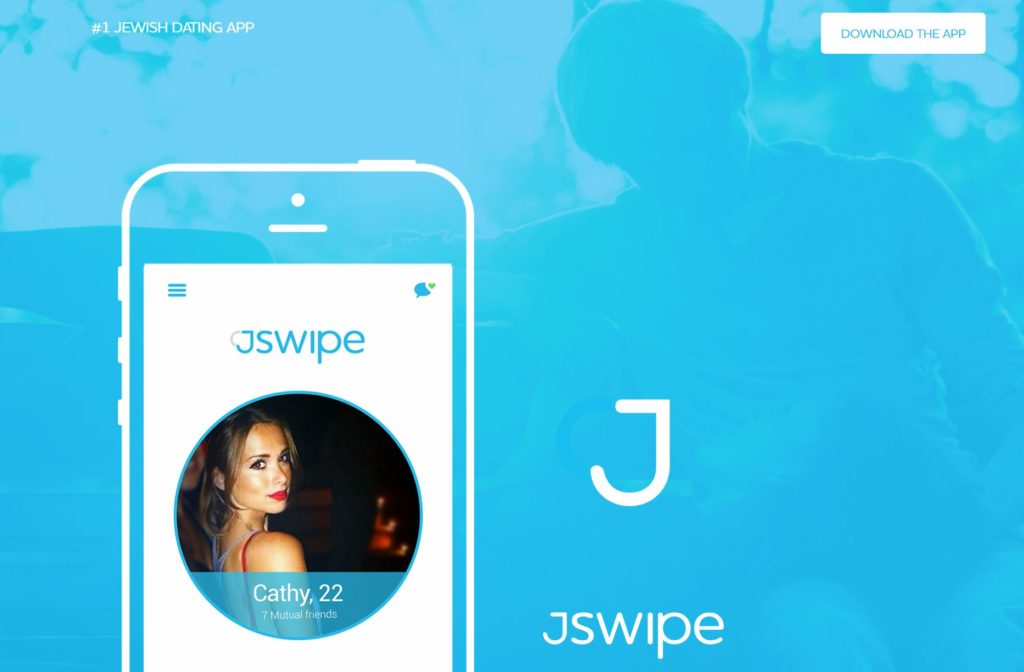 Jswipe, available only as an app, is a dating service for Jewish singles looking for casual encounters. The interface is like a Tinder where profiles will be presented with a photo, and you will have to SWIP to say if you like or if you pass. That's why this application is called JSwipe. It is rather adapted to the young singles adept of fast dating.
Pros
✅ Dating application like Tinder
✅ Effective for fast dating (casual dating)
Cons
❌ Not for serious meetings
❌ Only available in application
❌ We have quickly made the tour of the members proposed in the vicinity
6. POF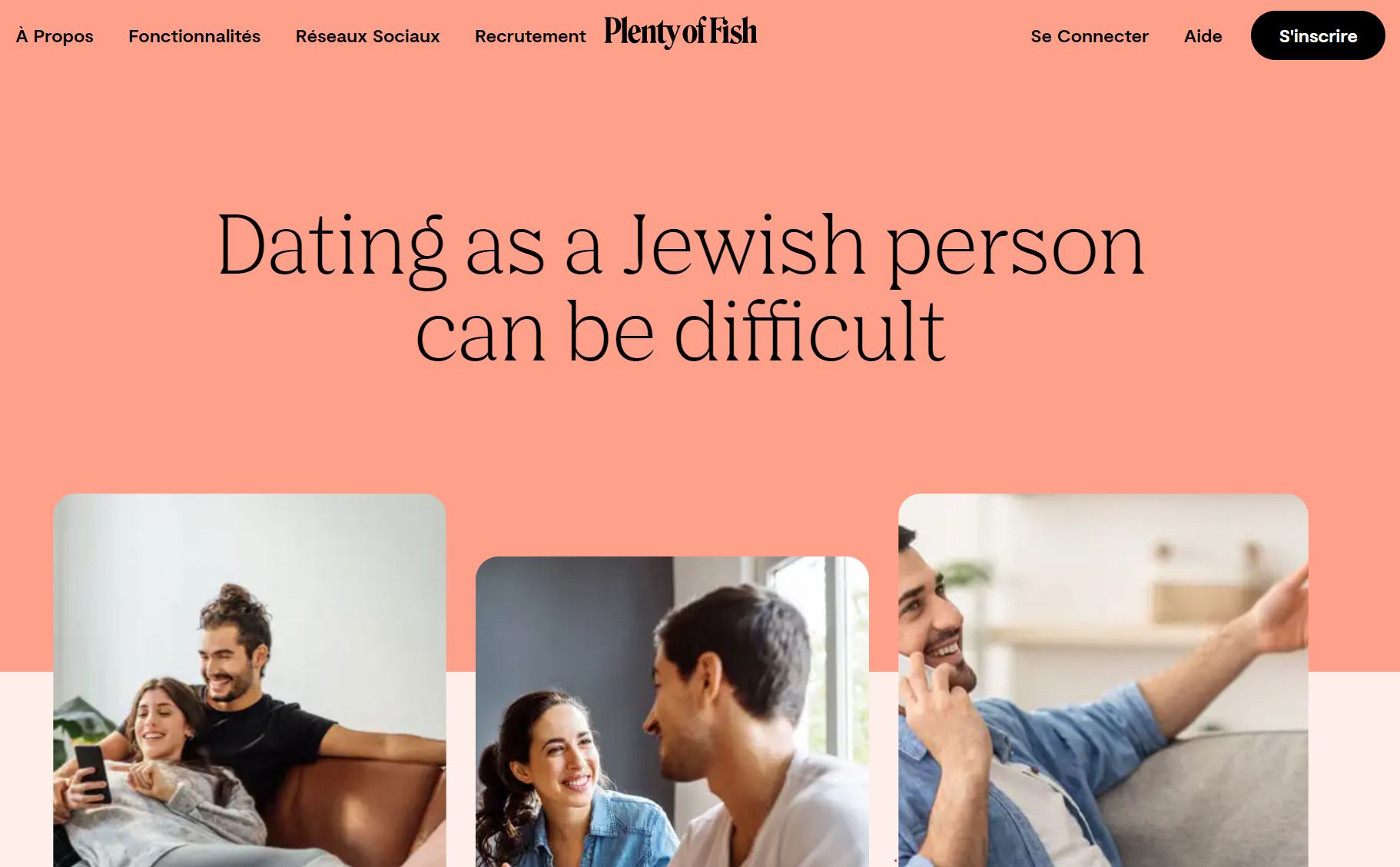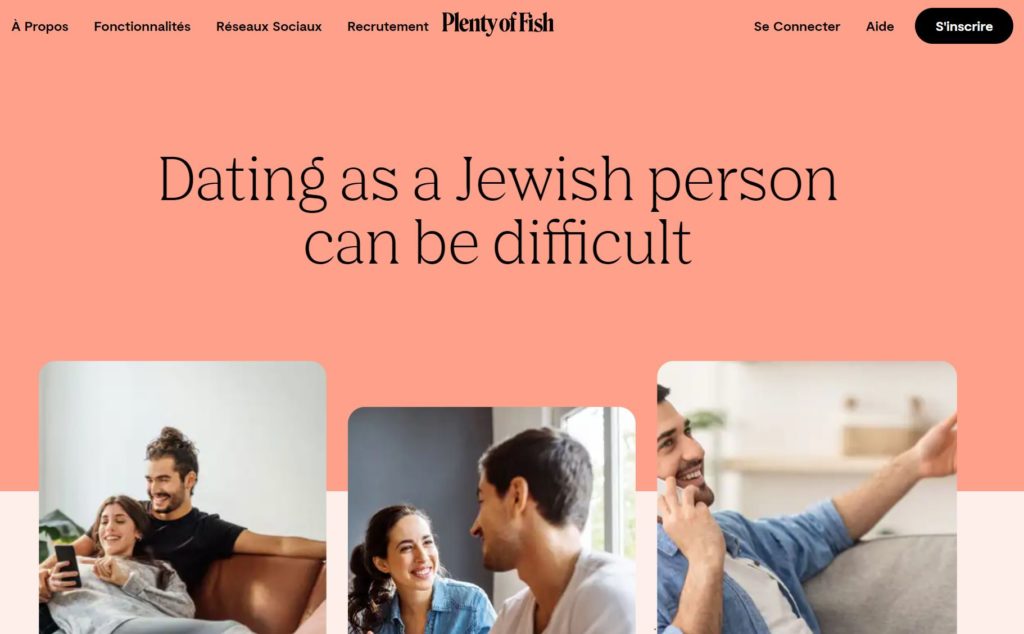 POF, for Plenty of Fish, is a dating service for singles looking for friendship, casual relationship or romance. If it is not a platform reserved for Jewish singles, it is possible to filter by religion to have only Jewish people. POF is interesting because it is possible to access many features without paying like messaging. There is a large enough number of members to have single Jews nearby.
Pros
Dating site and application
many members for all types of relationships
possibility to chat by messaging without paying
Cons
7. Jewish Friend Finder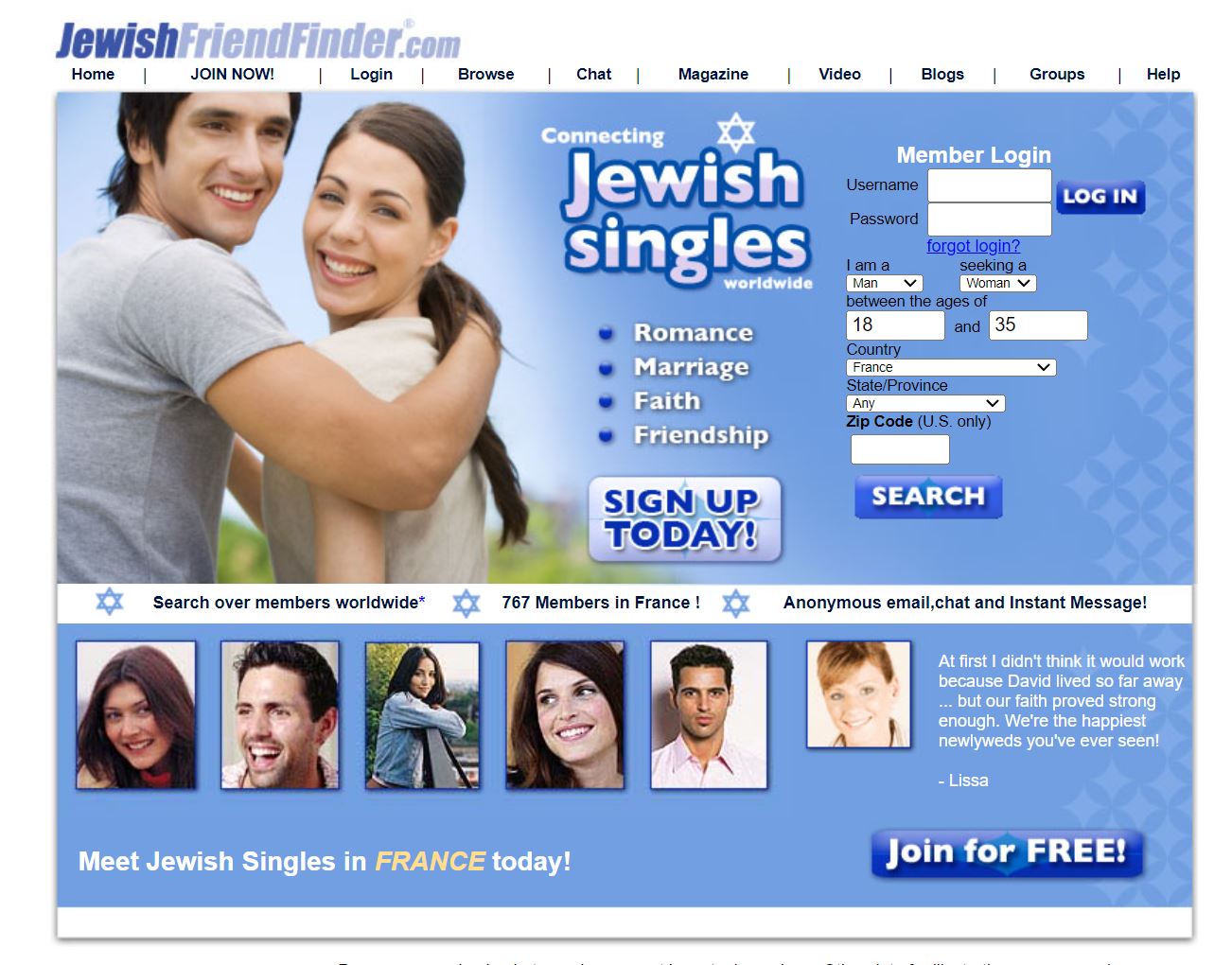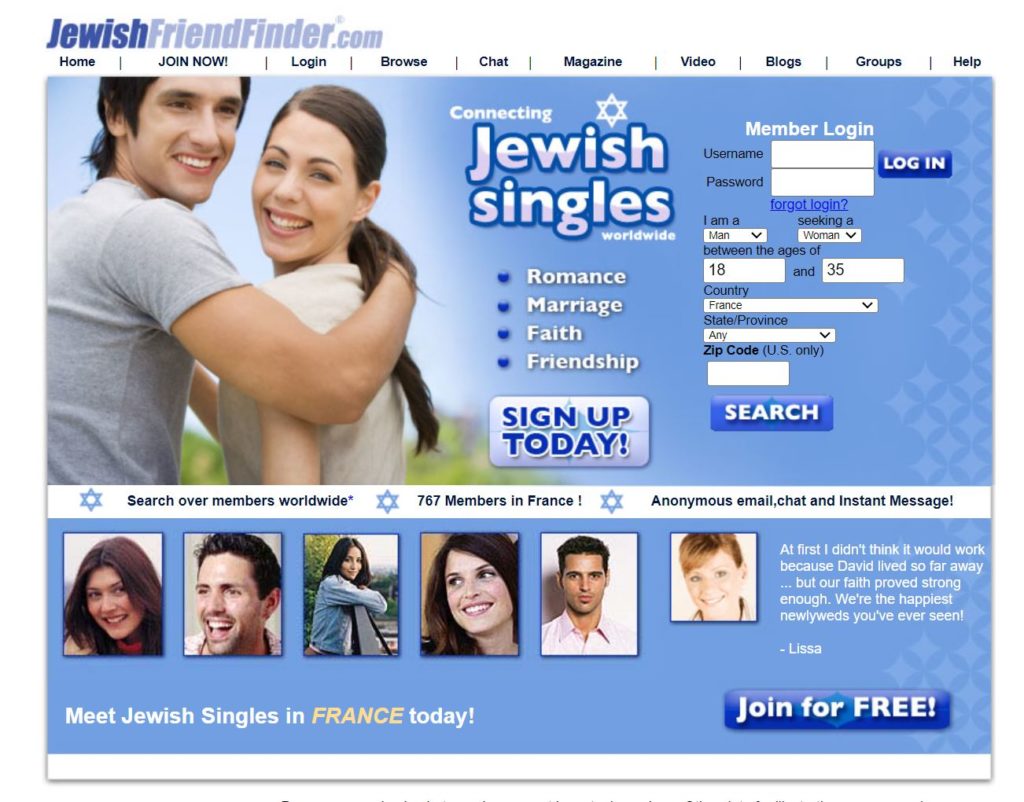 Because we have to talk about it, Jewishfriendfinder is a dating site for Jews looking for friendship. Edited by the same owner as Adultfriendfinder, it is about registering for friendly meetings. So if I'm an eye opener, you have to admit that it has a little more than 30 000 members in the United States. So if you are looking for friendship on a site reserved for Jews, and that the interface is not something embarrassing for you, you can try.
Pros
✅ Dating site for Jews
✅ Still more than 30 000 members
Cons
❌ Outdated interface
❌ Of course no smartphone application
8. Jewish Cafe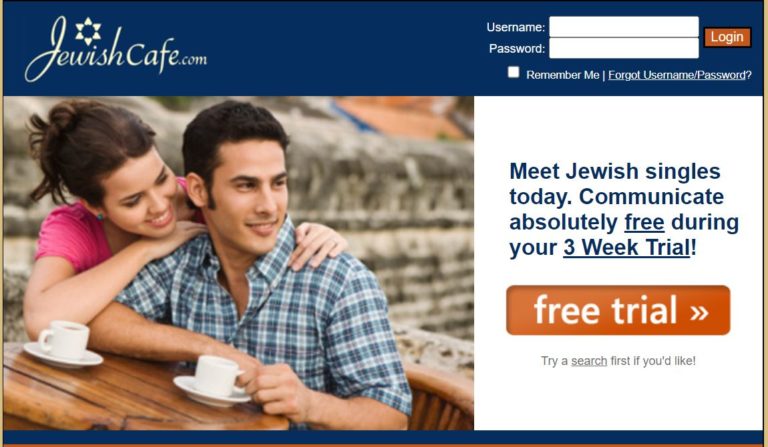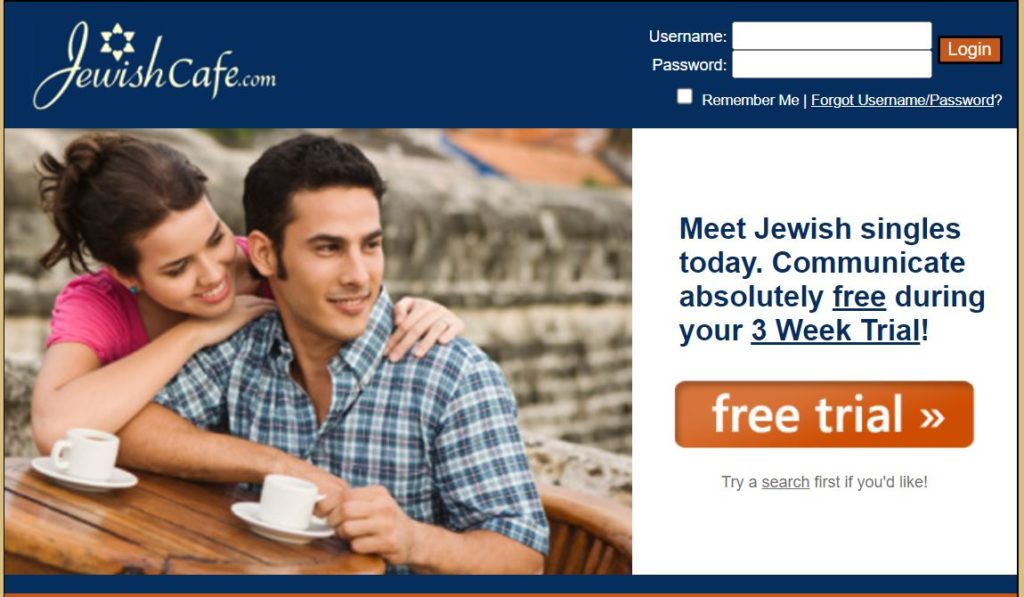 Jewishcafé is a dating service for Jewish singles looking for a serious relationship and a soul mate. This site wants to distinguish itself from other dating platforms by offering a free 3-week trial. Concretely, this site tries to take the recipe of Christian Café. However, JewishCafé fails a bit with an outdated interface and a lack of popularity that makes that even with 3 weeks free trial there are too few members. Moreover, the free weeks attract too many curious people.
Pros
✅ 3 week free trial
✅ for serious dating
Cons
❌ outdated interface
❌ by mobile application
❌ not enough members
Do you need to be Jewish to be on JDate?
There are many websites where you have to be Jewish to access the platform. This is the case of Jwed, Saw You at Sinai or JSwipe.
Regarding Jdate, you don't have to be Jewish to register on the platform. Although it is a dating site for single Jews, you can also be a person of another religion or a non-believer who wants to meet a single Jew. This will be specified on your profile (and it will be good to explain it in your presentation ad).
Is there a free Jewish dating service?
Are you looking for a free dating service because you don't want to pay for online dating?
In the case of Jewish dating platforms, there is no specialized site for Jewish singles that is 100% free.
You can either try Plenty Of Fish (POF) which has a free version that allows you to send messages or you can find yourself to a free dating site like 1tense. Please note that neither POF nor 1tense specializes in dating for Jewish singles.
What is the Jewish version of Tinder?
Looking for an application like Tinder but only for Jewish singles?
Then you may have heard of JSwipe, a dating app where, like Tinder, you have to Swipe the profiles to say whether you like them or not. If the like is reciprocal then there is a match and you can chat.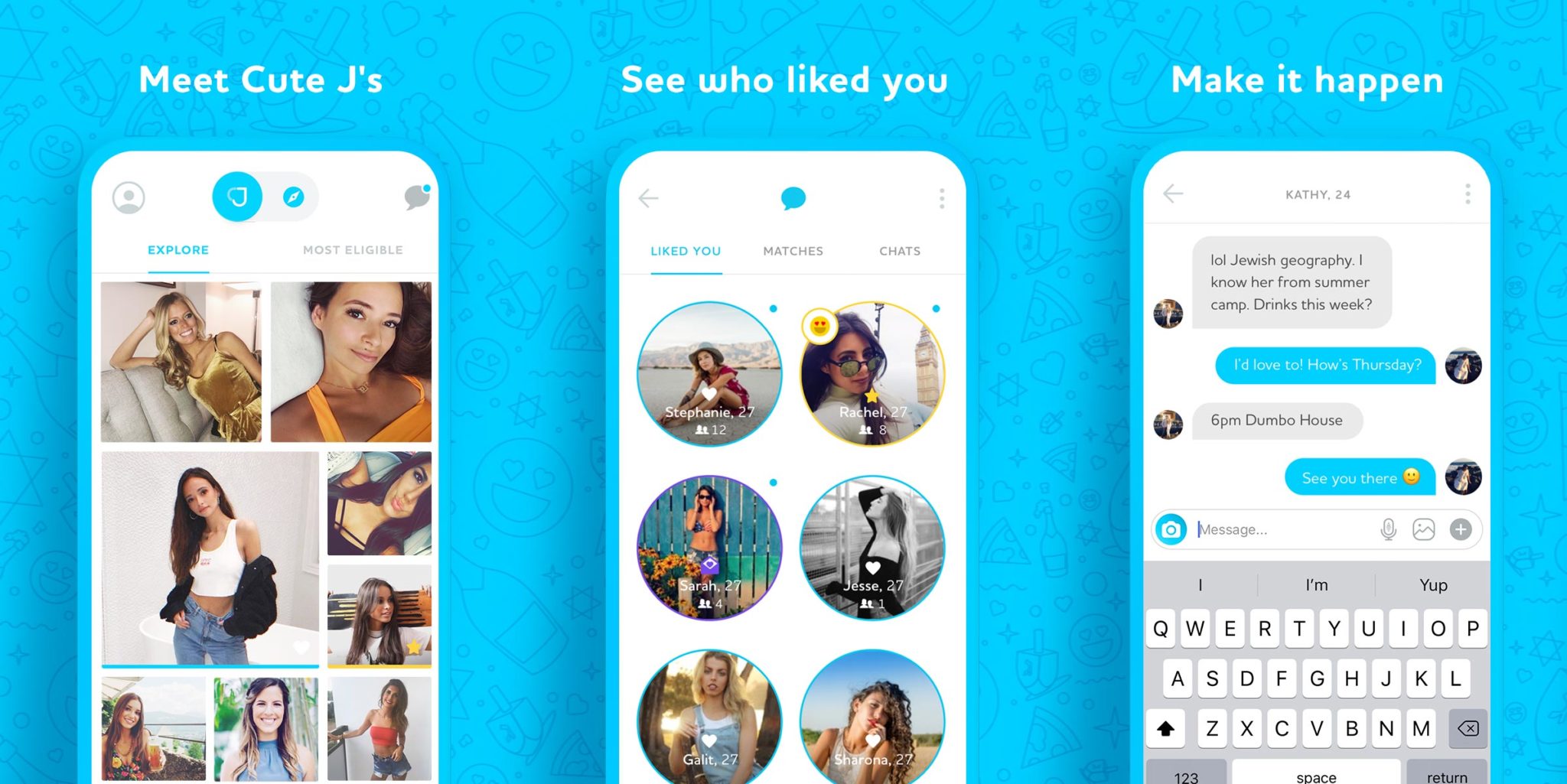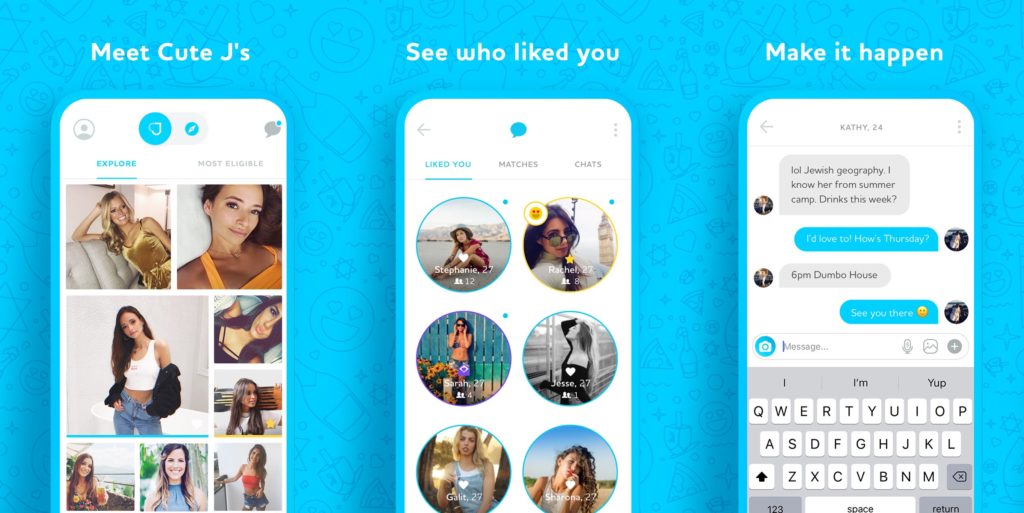 JSwipe claims to be the number 1 dating app for Jews with over 1 million users worldwide since its creation. Available on Google Play Store and on AppStore.
About the author