Best Dating Sites & Apps to Find Love as a Single Muslim
By Alexandre (admin), last updated on July 5, 2023
Are you a single Muslim man or woman? Then you're among the 1.8 million single Muslims in the USA. Being single as a Muslim is often a source of pressure from family and sometimes friends. It's all about finding the right one and not making a mistake.
A dating service is ideal in this case, as it allows you to take the time to select profiles, make contact with them and get to know them before going any further. Here's our selection of the best, followed by answers to frequently asked questions.
6 Best Muslim Dating Sites And Apps
We've selected the sites and apps below based on the platform's reliability and its ability to help you meet the right person. This applies to popularity, with the number of members, features such as advanced filters or the compatibility algorithm, as well as ease of use and price.
1. Eharmony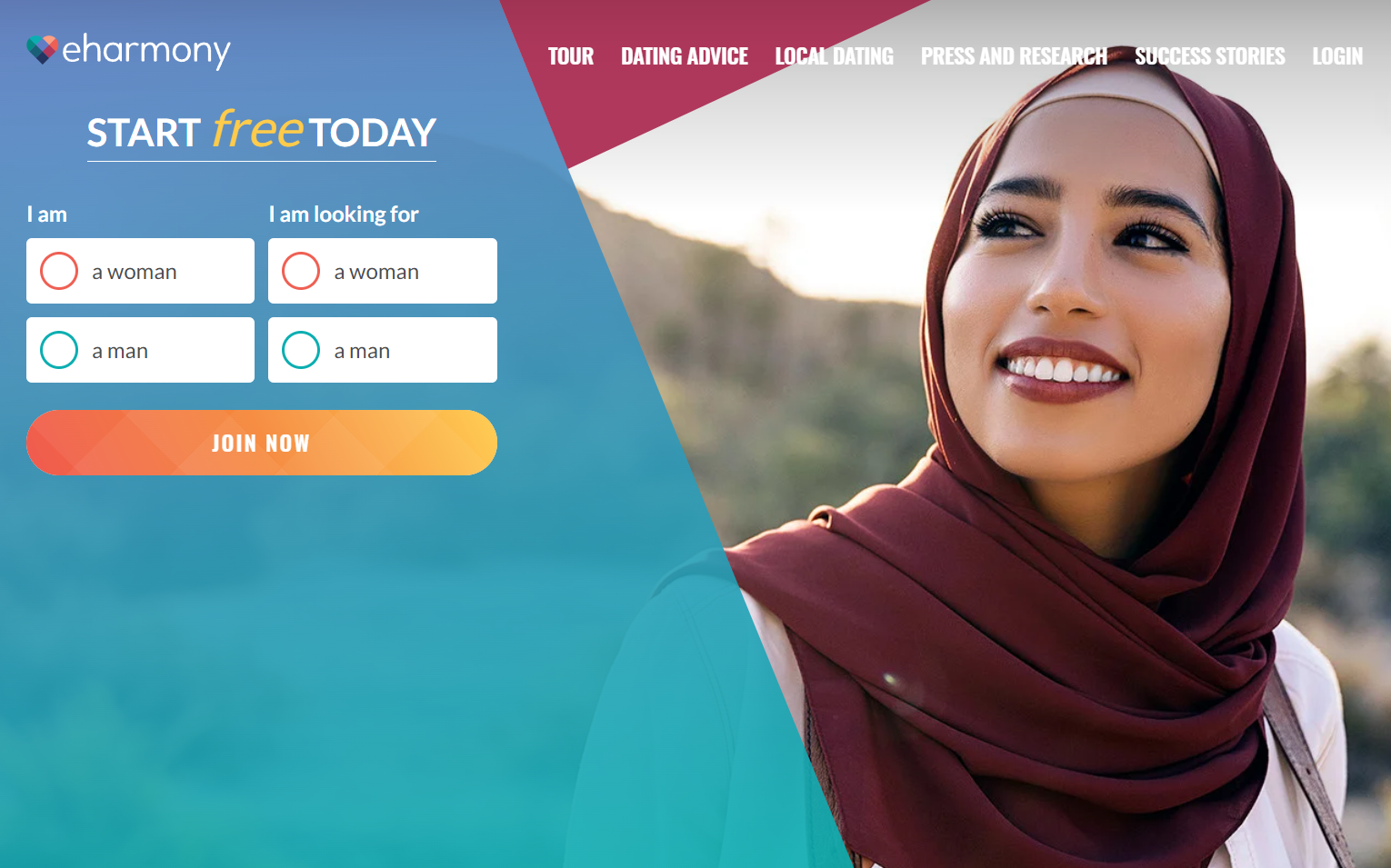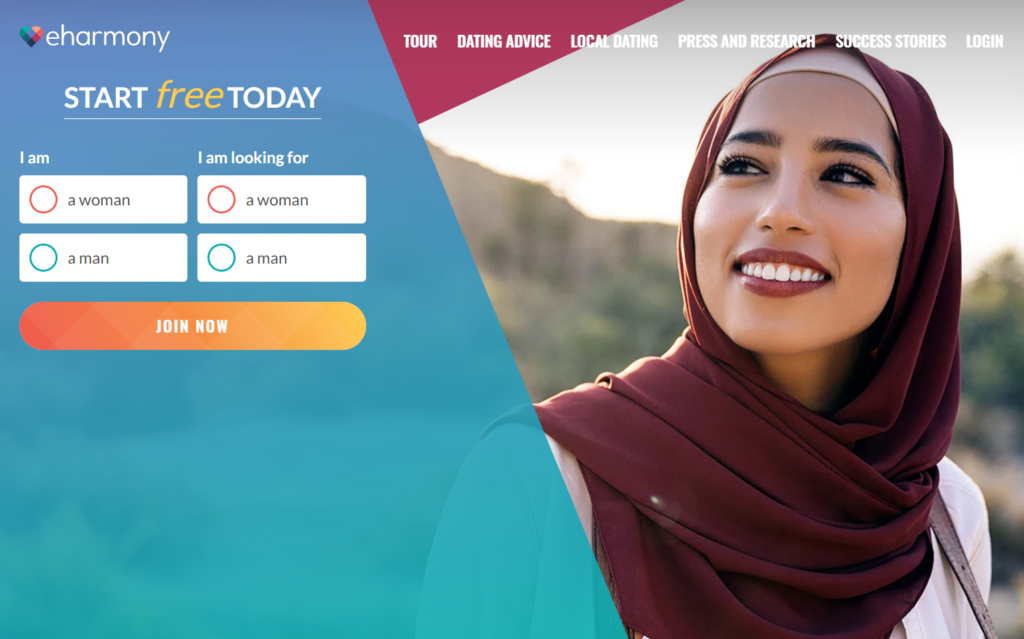 Let's face it, eharmony isn't a specialized site for Muslims, i.e. where you'll find only Muslim singles. However, we ranked it first. But why? Quite simply because it's one of the most popular services for finding a serious relationship with a very large number of members who want to find love, because it offers a very powerful compatibility algorithm to offer you relevant singles, and finally because it's possible to have only Muslim singles by filtering by religion.
For all these reasons, we rank it number 1 if you want to find the right person and love.
2. Muzz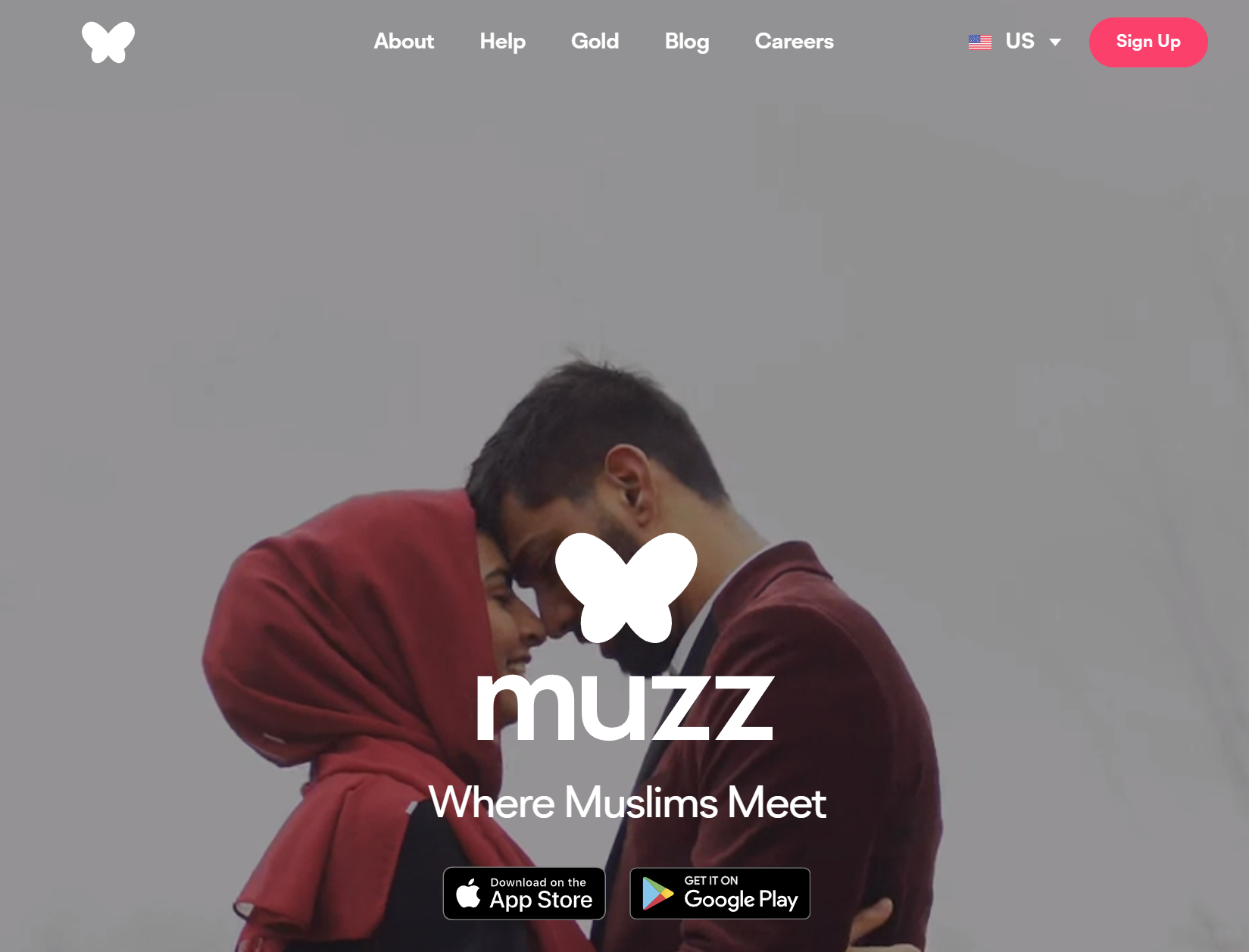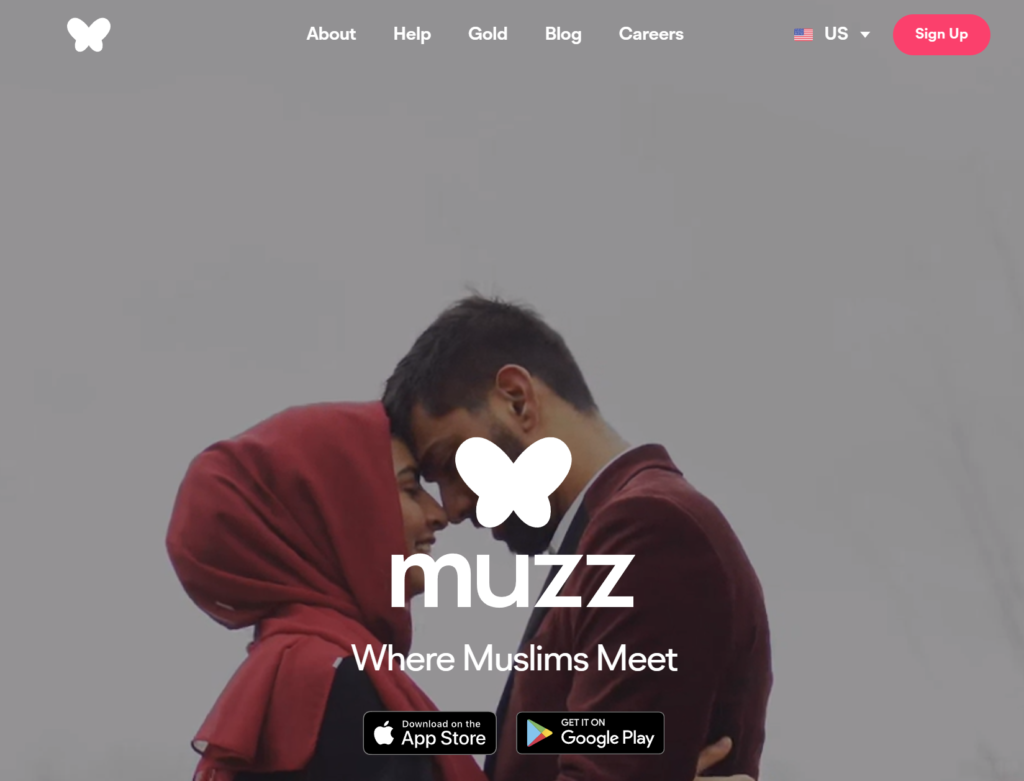 In second place, an application: Muzz. In just a few years, Muzz has established itself as the leader in Muslim dating on smartphones. Its recipe is simple: adopt the codes of Tinder with the left/right Swipe and Match principle. Its success in figures: 8 million members worldwide and claims to have helped 400,000 people meet since its creation. This Tinder for Muslims is worth a try if you don't want the hassle of doing a personality test, searching and reviewing profiles manually… here you'll just have to tell from a photo, and some information like age, location and occupation whether you like the proposed profile or not.
If it presents itself as the Tinder for Muslims, it's really an app for serious dating…the proof is that you can even add a chaperone to your conversations! Worth a try!
3. SingleMuslim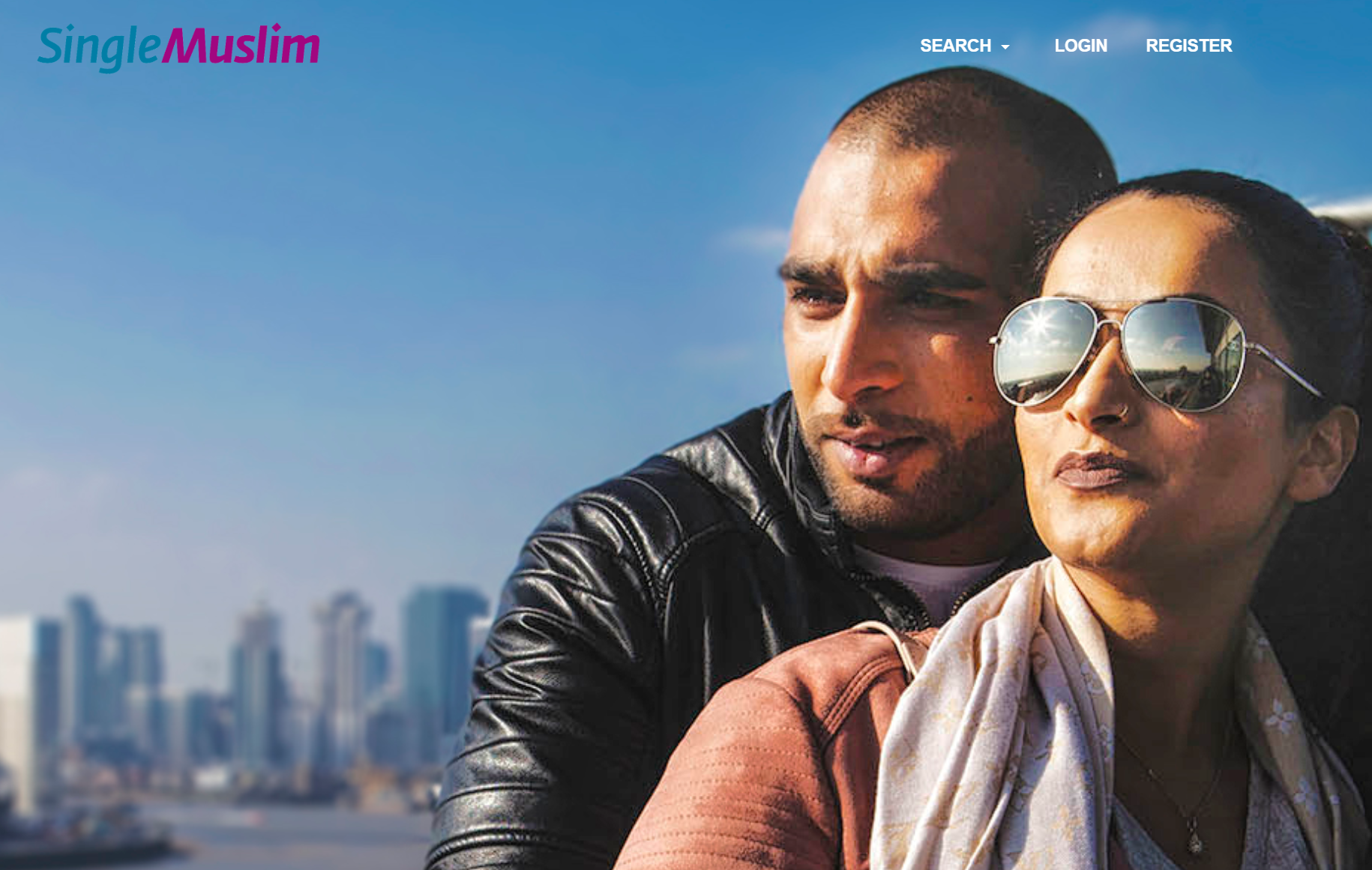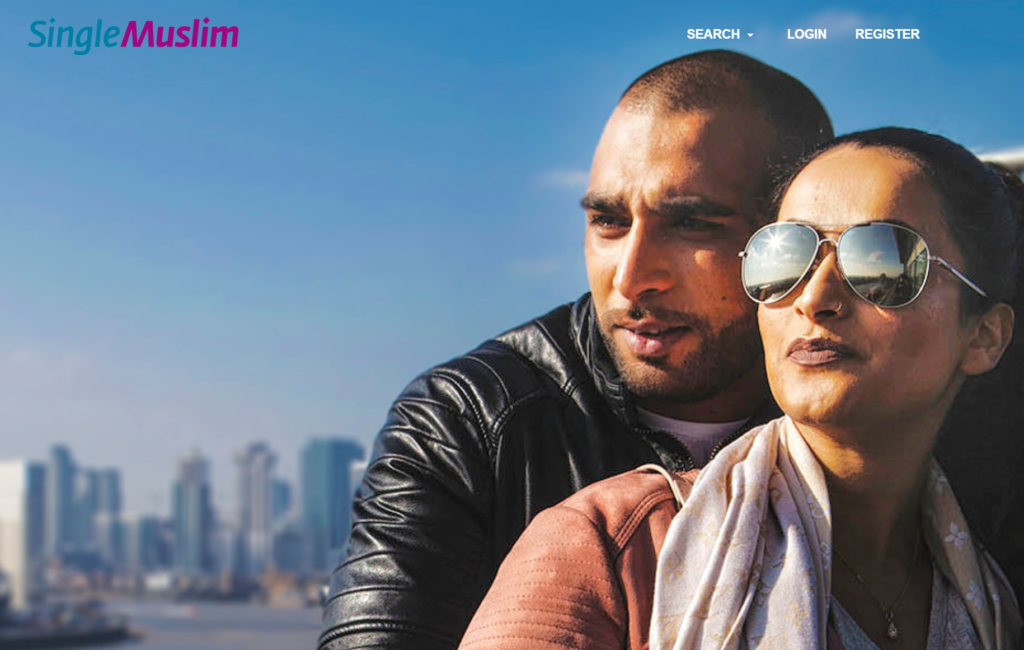 SingleMuslim is no newcomer to the Muslim dating ecosystem. It was created in 2007 with the same promise: to help you find love. The site's unique feature is that it's possible to view profiles without having to register. You can do a quick search using various filters such as gender, age, country, level of education, profession or other personal information. You'll then have a list of results, and you can even view the profiles, again without having to create an account! Only if you want to like or contact a profile will you need to create an account.
If you're looking for a serious dating service where you don't have to register to search for singles, SingleMuslim is worth a try.
4. ArabianDate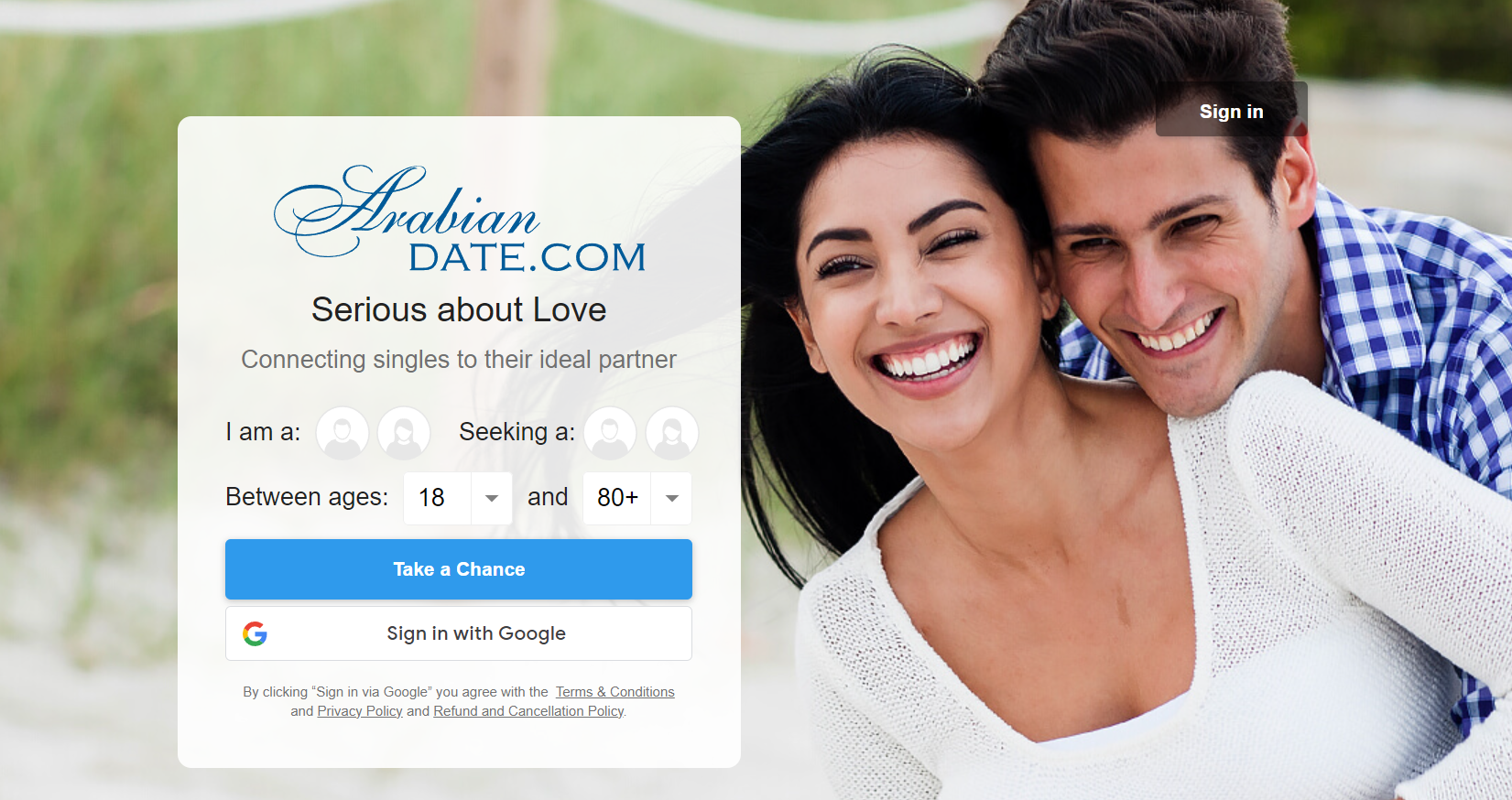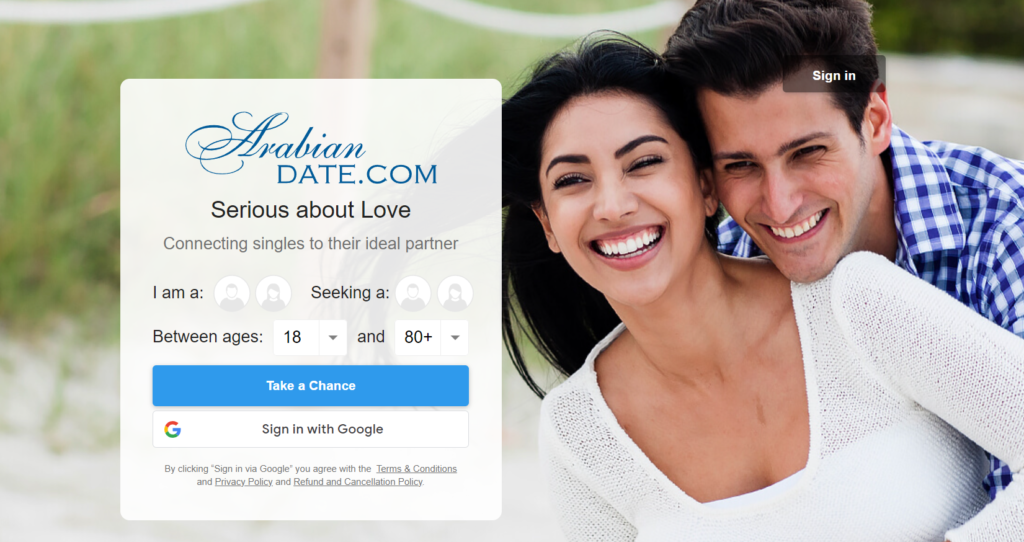 ArabianDate is yet another dating site for Muslims. On this site you can sign up to search for other profiles looking for love… but then what sets it apart from the rest? It's not the most popular, it doesn't offer the most original features… And yet we've found one thing that sets it apart: it's collaborative! In fact, ArabianDate offers members the chance to become "partners", i.e. people who will help other members find and chat with the right person. It's a kind of coaching. As a partner, you can also check the integrity of profiles and moderate malicious users.
If you're looking for a collaborative dating site where you can get help from partners, why not try ArabianDate?
5. Muslima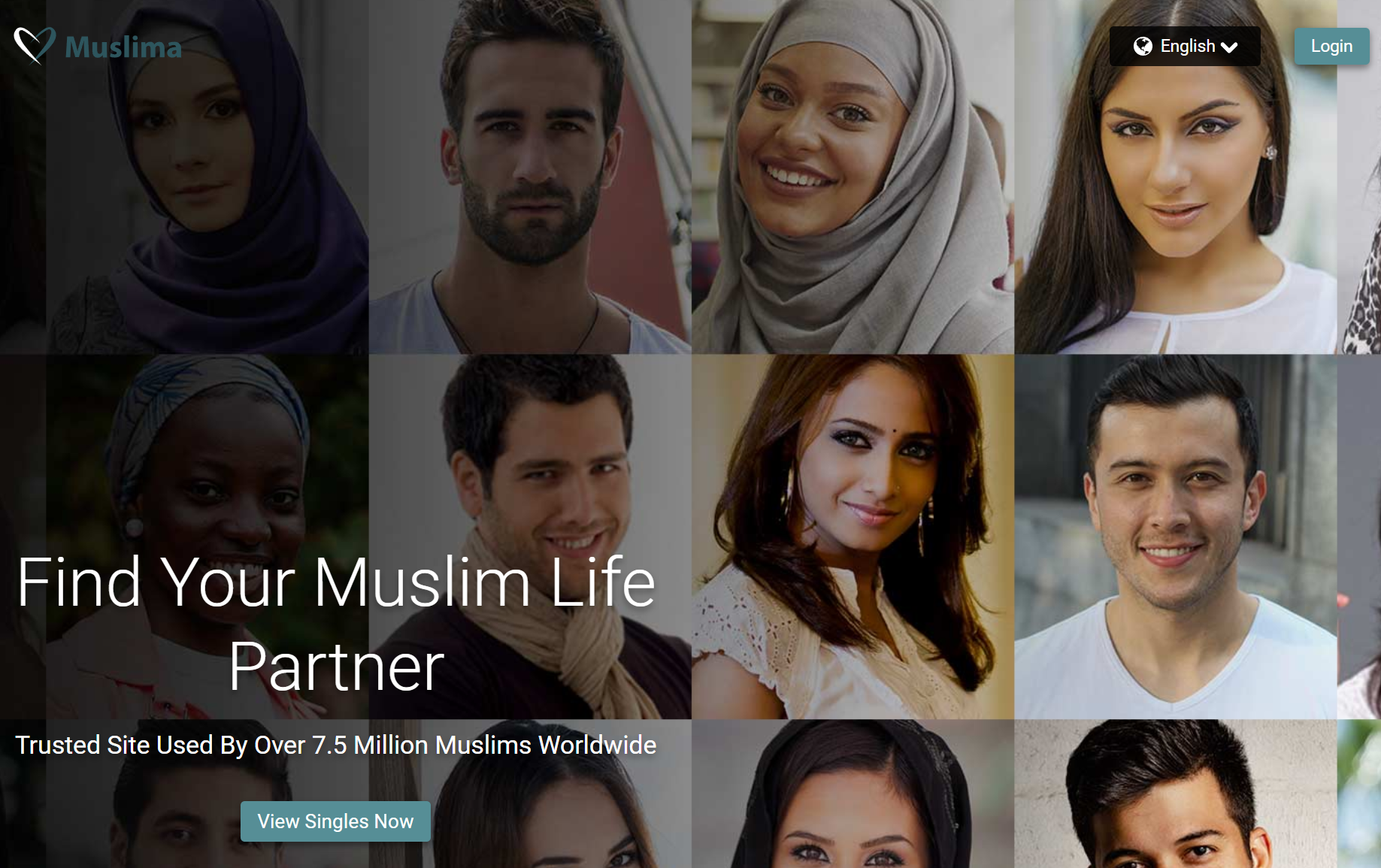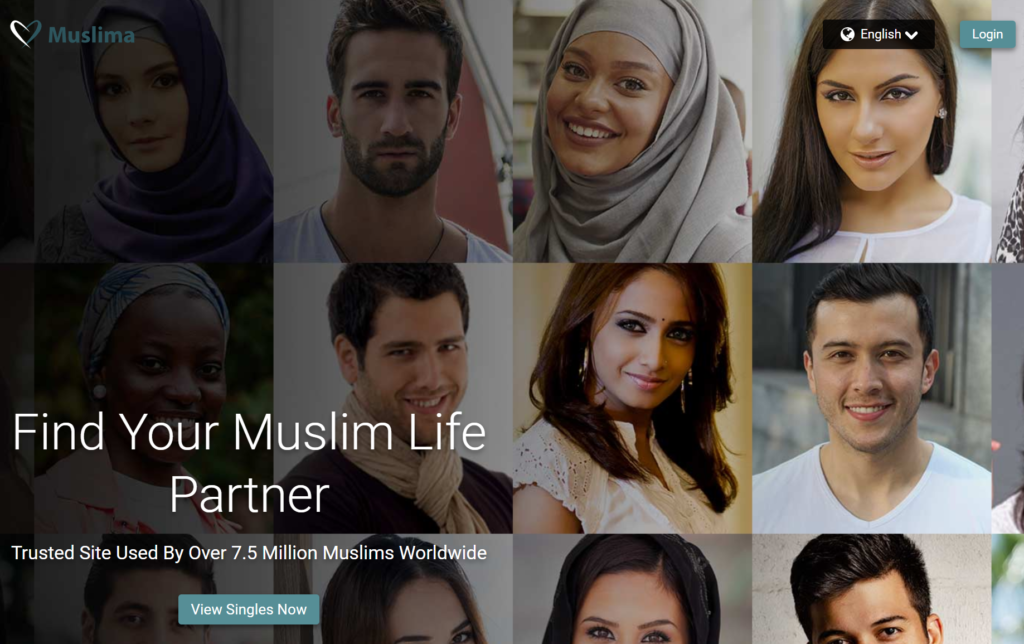 Muslima is also one of the oldest dating services for Muslims, as it was created in 2006 as a website and then a few years later launched its app for iPhone and Android. Like all services, it lets you create a profile, search for compatible singles and get in touch with them. If we rank Muslima only 5th, it's because according to our tests and user reviews, Muslima isn't vigilant enough when it comes to profile moderation. By our reckoning, 50% of profiles are fake, and that's evident from the photo alone. That's a shame for the other 50% of users, who are the real deal.
In short, Muslima is only worth a try if you weren't satisfied with the previous proposals. Watch out for fake profiles.
6. MuslimMatrimony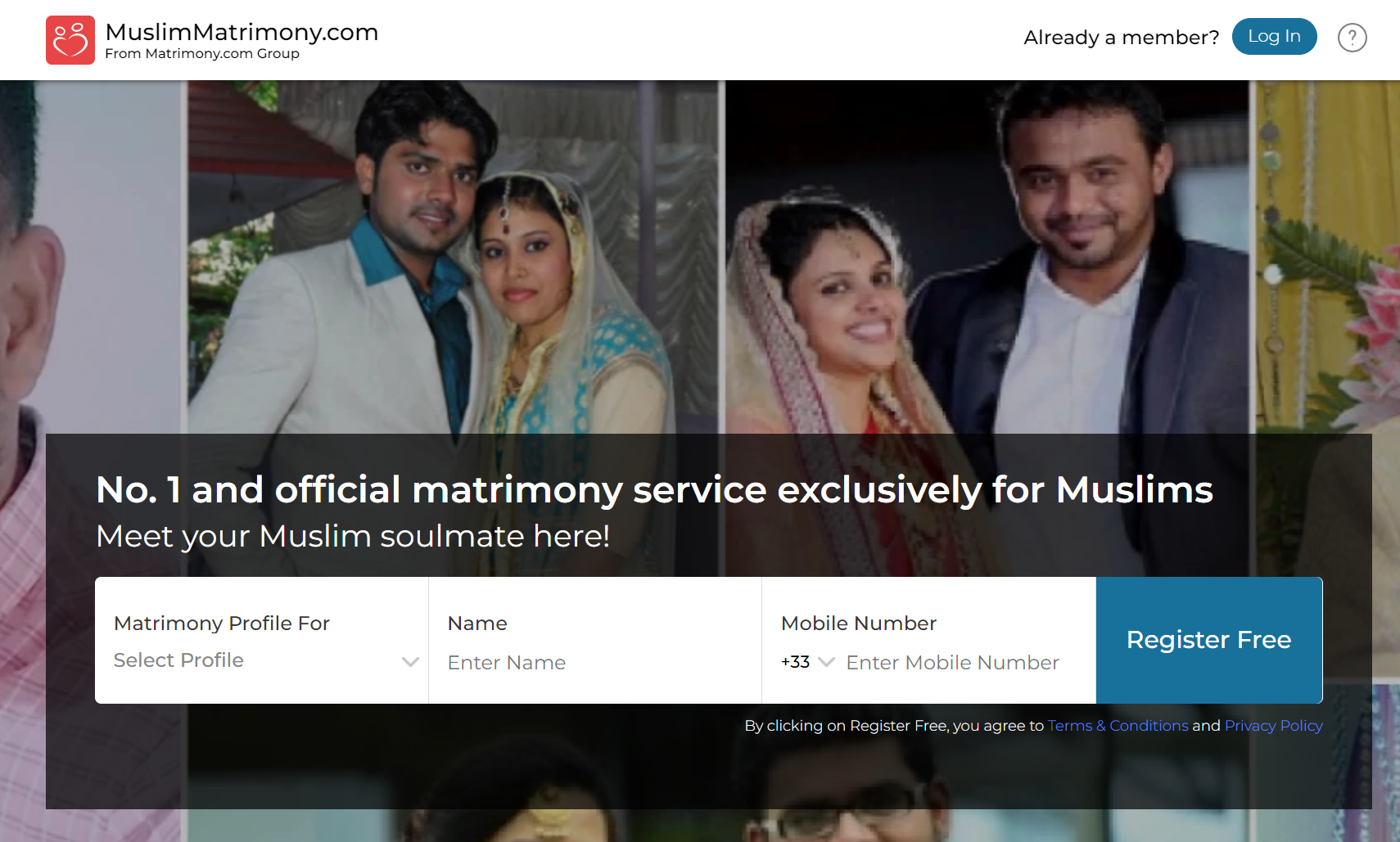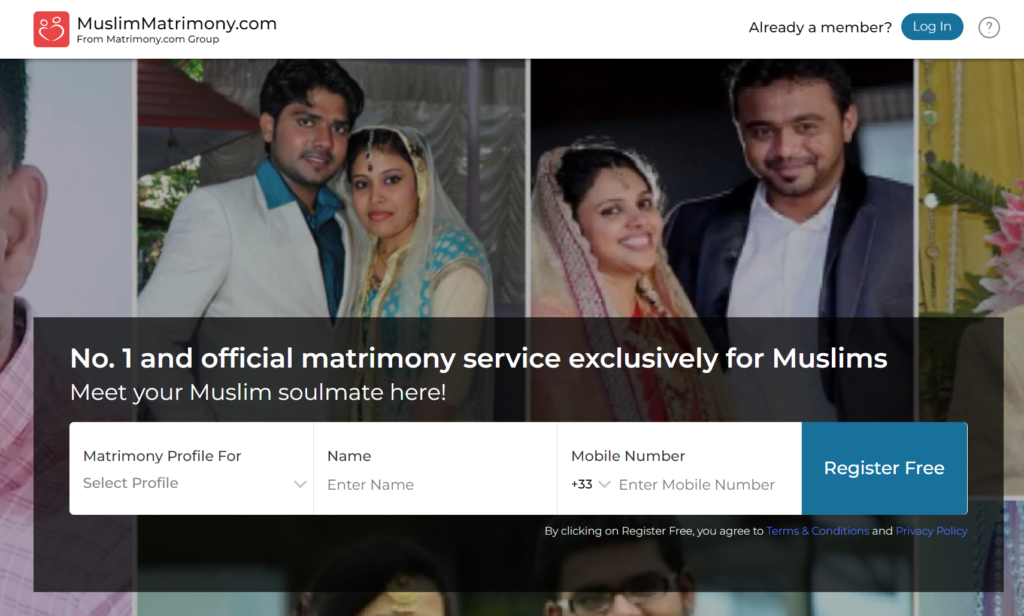 Rounding off the ranking is MuslimMatrimony, a Muslim-only version of the matrimony website. The aim of this service is to help you meet singles looking for marriage. To do this, the site or app will suggest people compatible with your profile. You can bookmark them, send them a message or signal your interest. There's not much to say about this site. Many members complain about receiving too many messages from the site after leaving their phone number.
MuslimMatrimony appears in our ranking, but in last place. From you to me, don't try this service, it doesn't have good feedback.
Free Muslim Dating
Would you like to meet people without paying? To do so, you need to register with sites and apps that allow you to chat with other members without having to take out a subscription.
Before I give you a list of the sites where this is possible, I should warn you that if you're looking for a serious, lasting relationship or marriage, it's still preferable to do it on a platform that offers a subscription, as this is the best way to be sure of finding members who are serious and committed to finding a serious relationship.
There aren't many free dating services for Muslims. Here are the ones we've selected:
Muzz : Muzz is like Tinder, but for Muslims looking for a serious relationship. On this app, even if there's a subscription fee, it's possible to chat for free with other members as long as there's a Match, i.e. a reciprocal like.
SingleMuslim : This dating site is free for women and paid for men. So if you're a Muslim woman looking for a free site, you can try SingleMulsim, you won't have to pay anything.
1tense : this site, to be pronounced intense, is not reserved for Muslims. However, it is the only 100% free dating site for singles looking for a serious relationship. Give it a try if you want 100% free.
Why Dating Muslim Women Or Men?
Dating Muslim women or men can be a rewarding and fulfilling experience for those who share the same faith or are open to learning about Islam. Dating in Islam is not just a casual activity, but a way of finding a suitable partner for marriage.
One of the reasons why dating Muslim women or men can be beneficial is that you can learn more about Islam and its teachings, such as prayer, fasting, charity and pilgrimage. You can also learn about the diversity of Muslims across different cultures, sects and backgrounds. Dating a Muslim can enrich your spiritual and intellectual growth and broaden your perspective on life.
Another reason why dating Muslim women or men can be advantageous is that you can respect each other's values and beliefs. Dating a Muslim can help you avoid the temptation of engaging in physical contact before marriage, which is prohibited in Islam. You can also focus on the other traits of your potential partner, such as purity, faith, personality and mindset.
Dating a Muslim can help you find someone who is committed to marriage and family, who follows the Islamic rules and traditions, and who supports you in your faith journey. It can help you find a partner who will be your best friend, your soulmate and your spouse.
Can You Date Before Marriage?
According to the majority of Islamic scholars, dating before marriage is haram (forbidden) in Islam. Dating, as it is practiced in the West, involves having intimate relationships with a partner before marriage, such as hugging, kissing, hand-holding, and sex. This is considered a sin in Islam, as it violates the sanctity of marriage and the honor of the individuals involved. Dating also exposes one to the temptation of fornication, which is a major sin in Islam. Therefore, Muslims who are seeking a spouse should avoid dating and follow the Islamic guidelines for courtship and marriage.
Can a Muslim date a non Muslim?
One of these guidelines is that Muslims can only marry other Muslims. This means that dating a non Muslim is also haram in Islam. The reason for this is that Islam requires both spouses to share the same faith and values, and to support each other in their worship of Allah. Marrying a non Muslim would create conflicts and difficulties in fulfilling these obligations. Moreover, marrying a non Muslim would jeopardize the faith of the Muslim spouse and their children, as they would be influenced by the beliefs and practices of the non Muslim partner. Therefore, Muslims who are seeking a spouse should only consider other Muslims who are compatible with them in terms of religion, character, and personality.
About the author