Best Vegetarian and Vegan dating sites and apps 2023
By Alexandre (admin), last updated on August 30, 2023
Being vegetarian or vegan is much more than a fashion, it is a lifestyle, associated with very strong convictions.
This is why, when you are vegetarian or vegan and single, it is difficult to get into a relationship. How can we imagine making a date or going out with someone who eats meat when our convictions are so strong?
It can feel so isolating. However, according to recent studies, vegetarians are becoming more and more numerous and, in the United States alone, there are more than 16 million of them!
You should therefore meet vegetarians like yourself on an interest dating site. So, if you are single, vegetarian or vegan, here is our selection of the best dating services for you.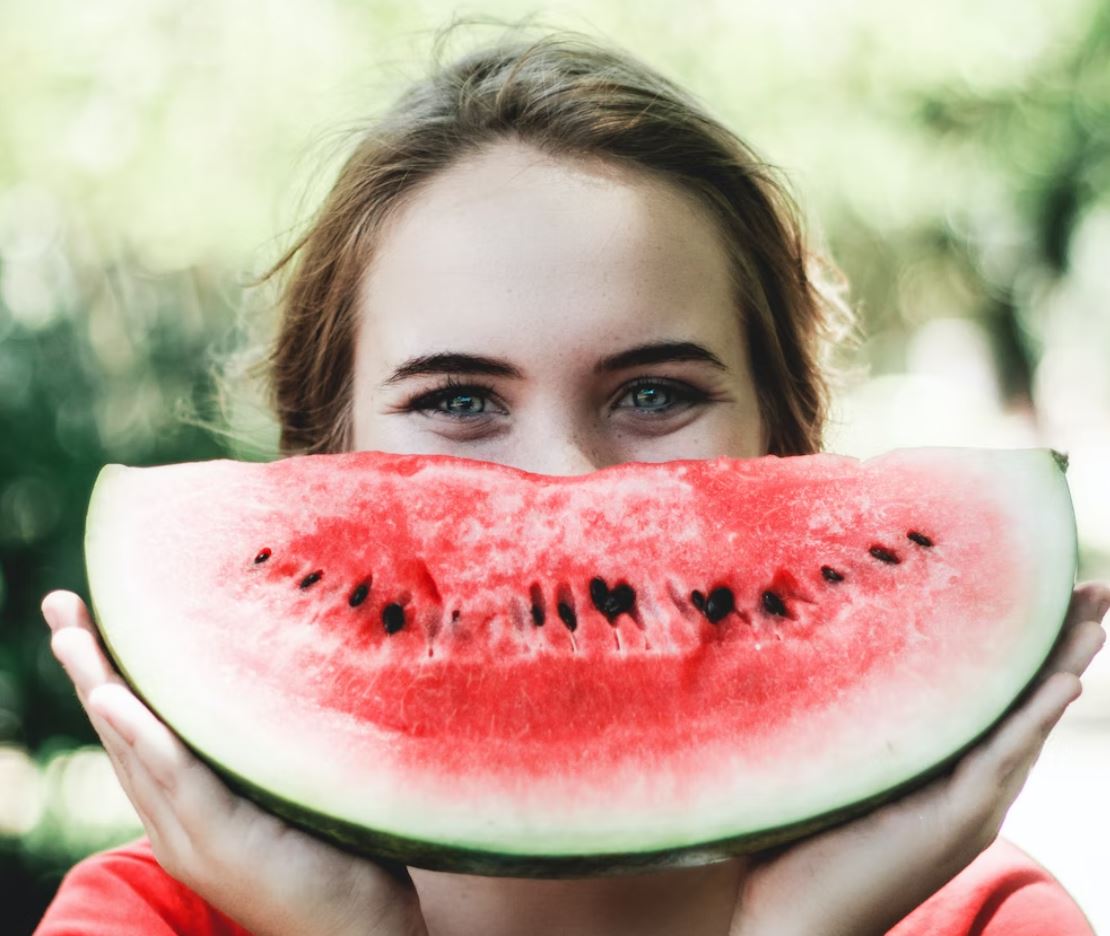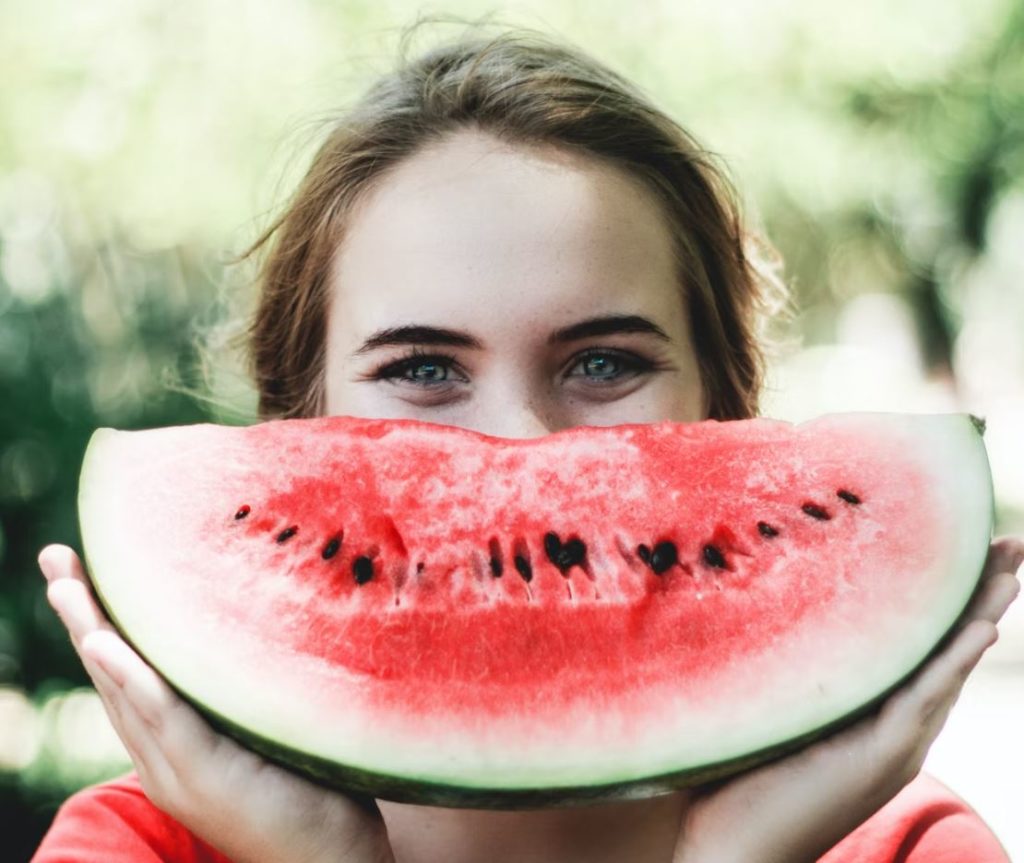 1. VeggieConnection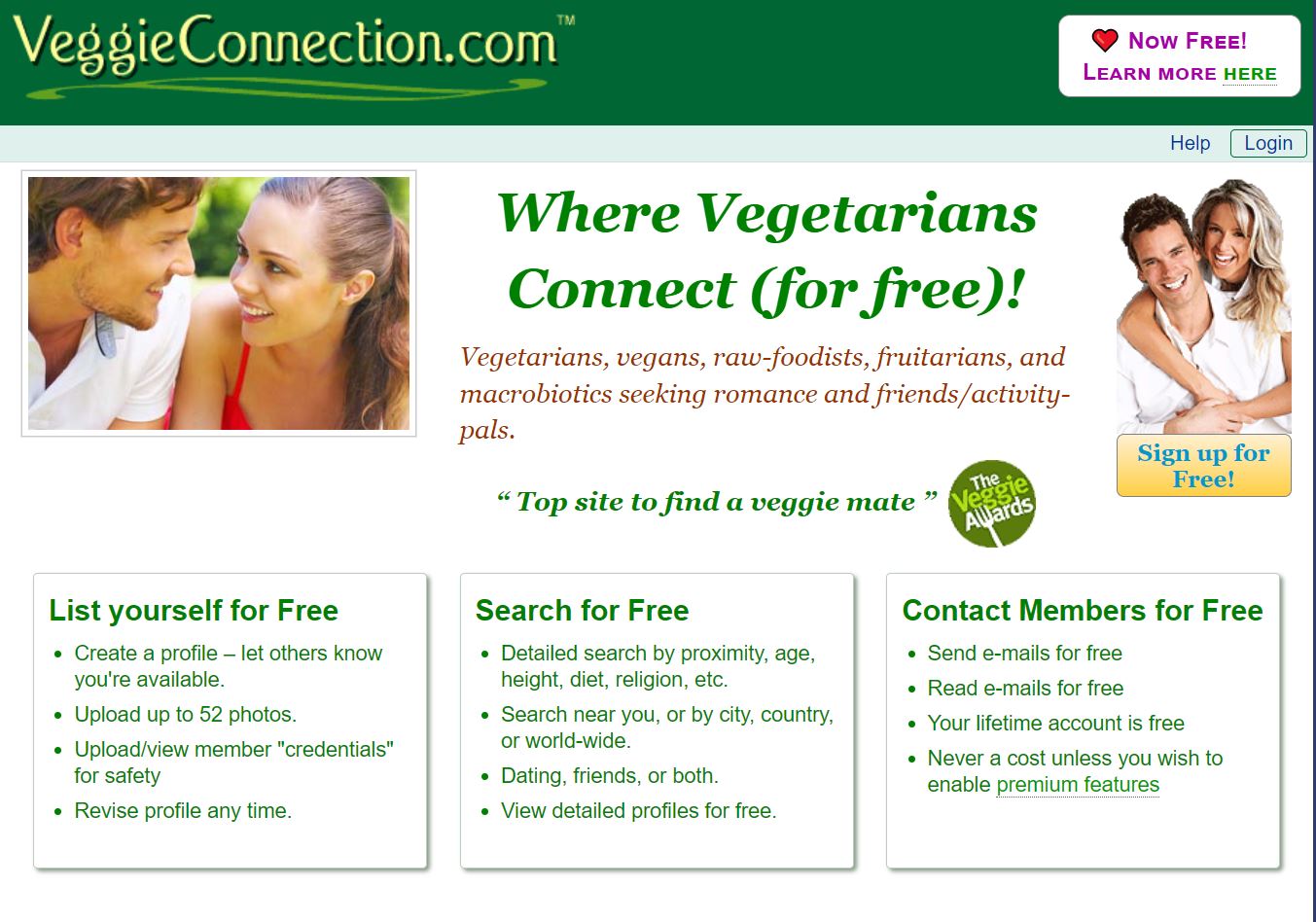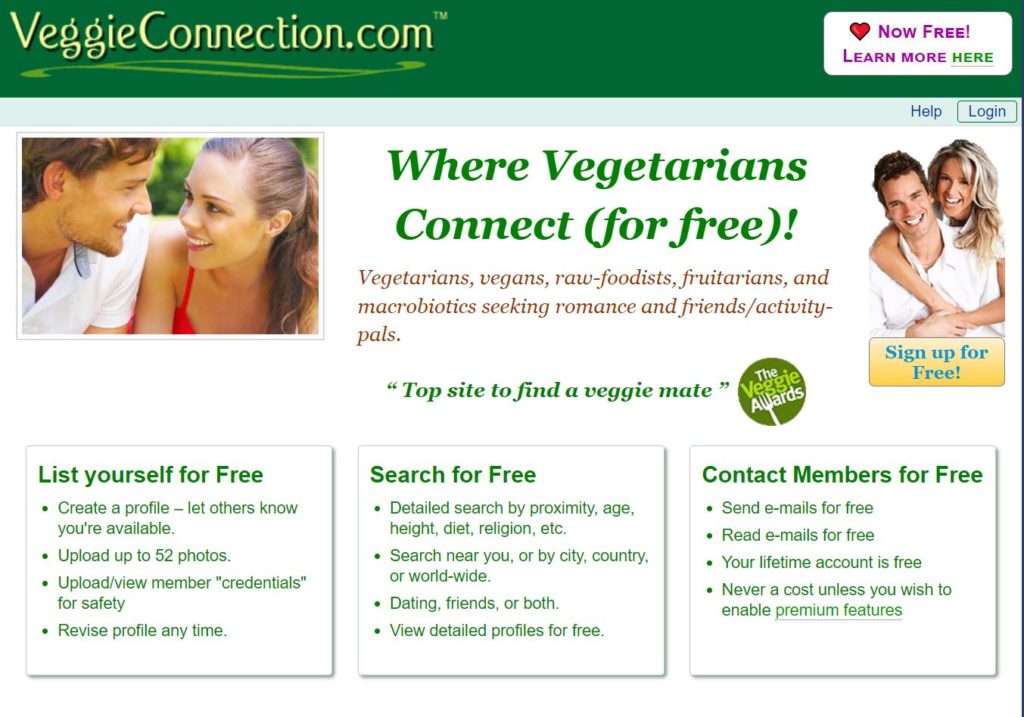 Probably one of the very first dating sites for vegetarians because created in 2003: Veggie Connection! This service presents itself as a dating platform and a community for vegans and vegetarians.
It is the platform which proposes the most members to date thanks to its seniority. The functionalities are classic: search for singles, photo gallery, messaging, etc.
👍 We like:
a popular dating service with many members,
the ability to send and read messages for free
the price of subscriptions is very affordable
👎 We don't like it:
first of all the interface which is very old and would deserve to be updated
no smartphone application
💰 Cost:
bronze 1 year : $1/month
silver 1 year : $2/month
golder 1year: $3/month
2. Green Singles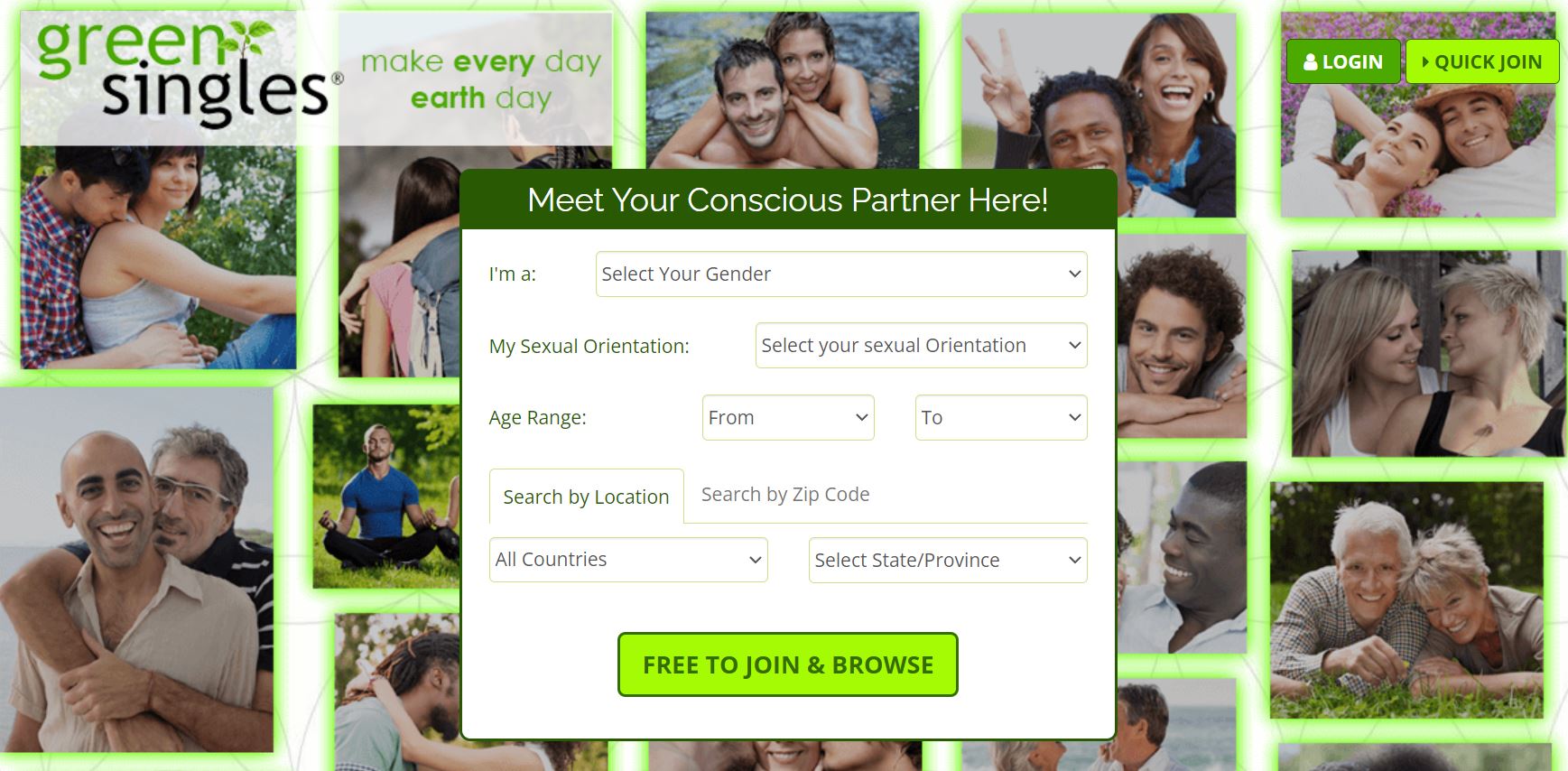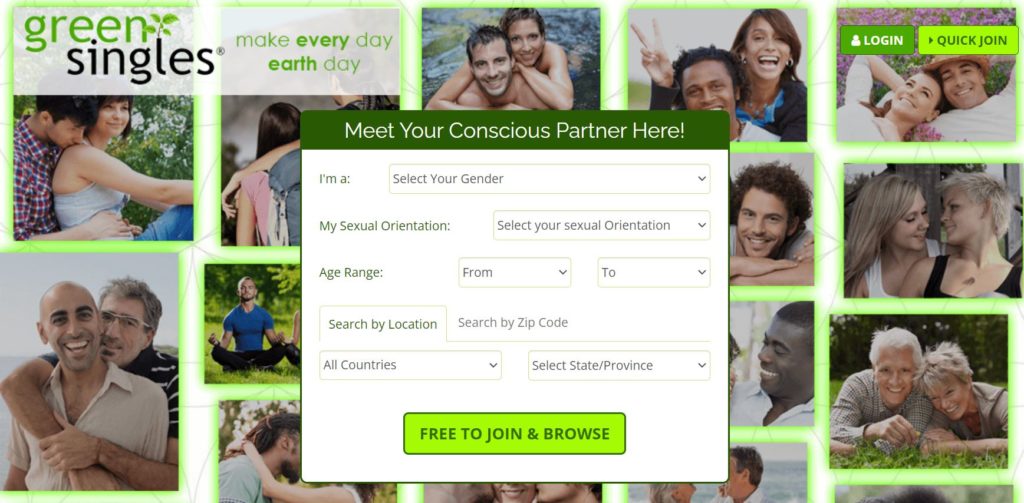 Greesingles is more than an online dating service, it is a community for singles who are vegetarian/vegan, who have strong environmental values, respect for the planet and animals, who practice yoga or meditation, etc. In short, Greensingles is a real lifestyle.
Another difference of Greesingles compared to other dating platforms is the openness to all forms of religions, sexual orientation (it is possible to register as straight, gay or trans), but also the type of relationship sought : friendship, serious relationship…
👍 We like:
A dating service with strong values, open to all communities
the possibility to reply free of charge to messages received
the possibility to use free instant messaging with singles who have sent a message
relatively affordable 6 month subscription price
👎 We don't like it:
outdated interface
no smartphone application
💰 Cost:
3 months: $23/month
6 months: $12/month
3. Veggly app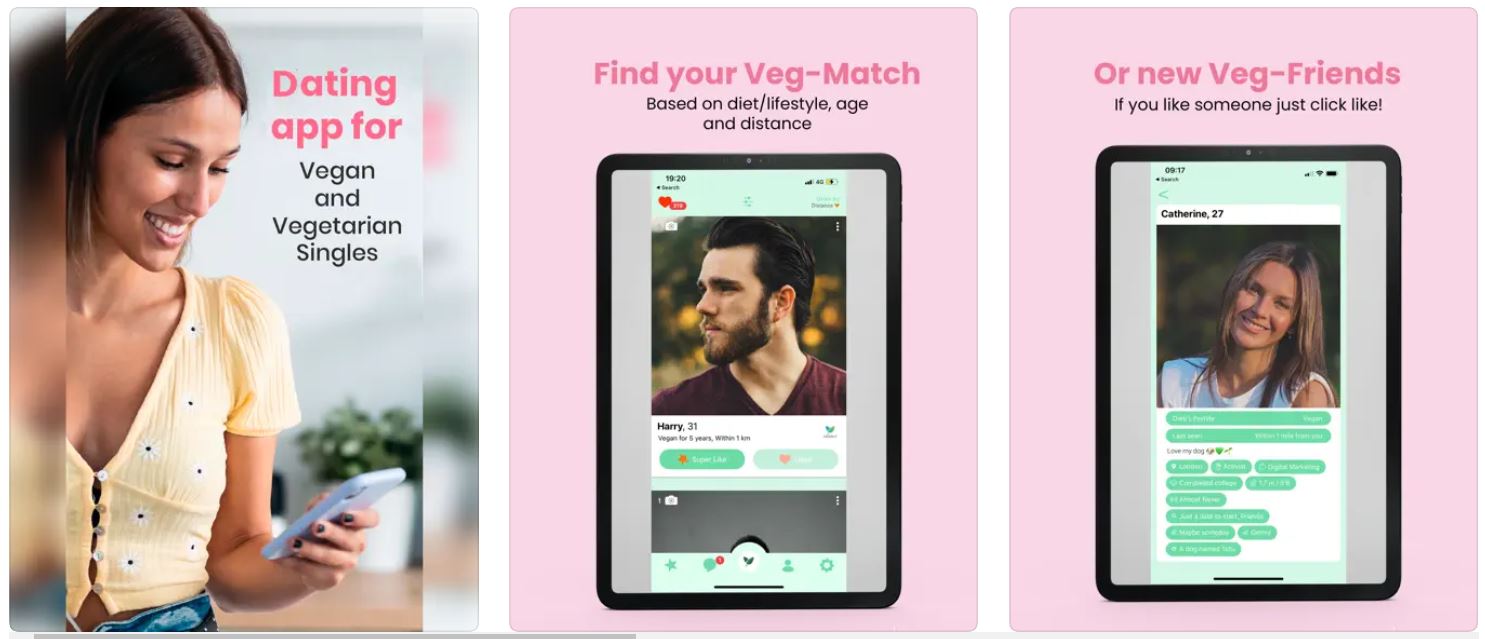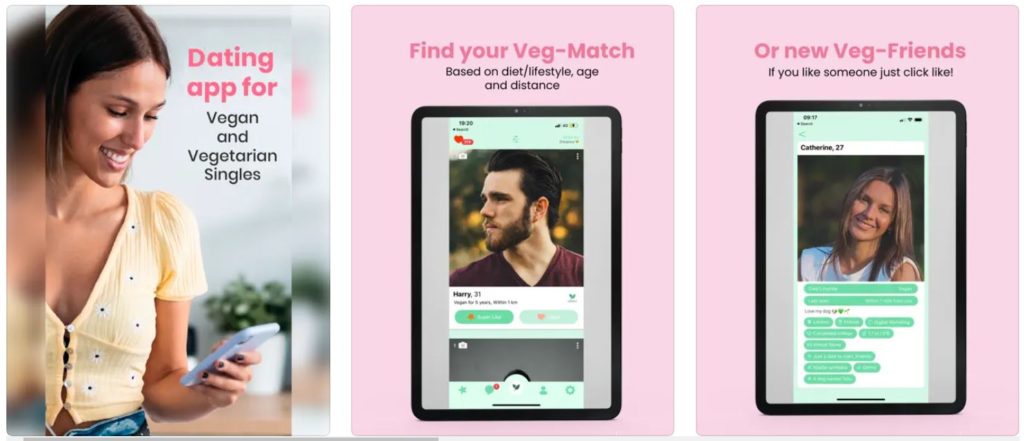 Veggly is the only dating service available only on dating apps. And they are right because most of the dating services we present here do not offer an app.
The Veggly app is for single vegans and vegetarians looking for love. It offers a compatibility algorithm to propose you singles compatible with your interests and values. It is possible to chat for free with other singles in exchange for displaying ads.
👍 We like:
finally a dating application, which moreover, is pleasant to use
relevant compatibility algorithm
large number of members
good feedback from users
free version
👎 We don't like it:
web version of the Veggly service still in beta
💰 Cost:
Veggly premium 1 month : $11.99
Veggly premium 3 months : $27.99
Veggly premium 12 months : $79.99
Veggly Plus : $14.99
4. TofuTogether app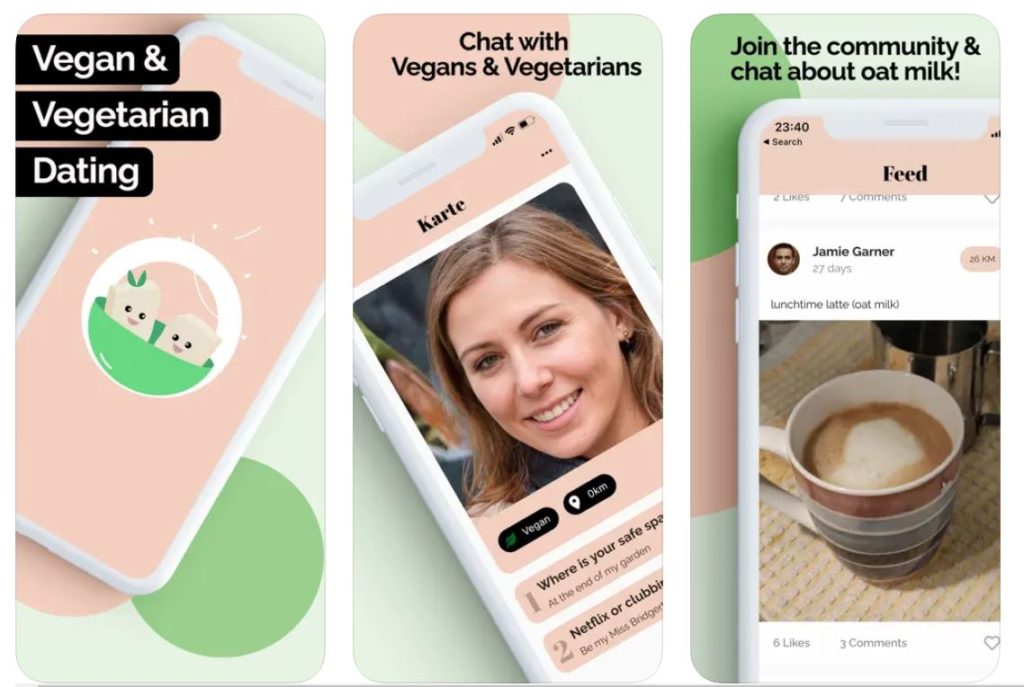 TofuTogether (what an original name) is a dating application for vegetarians and vegans for several types of relationships: chat, date but also make friends. It is positioned between the Veggly and Vegpa applications.
TofuTogether offers some interesting features like the possibility to answer pre-made questions: where is your safe space? Netflix of clubbing ? The answers to these questions are displayed on your profile and allow visitors to see if they would have answered the same thing as you. There is also a feed to share content like on a social network.
👍 We like:
simple and efficient application with interesting features
for love or friendship relationship
a community aspect
👎 We don't like it:
there are more members in UK than in USA
not enough members yet, not popular enough
💰 Cost:
1 month: $6.99
3 months : $16.99
6 months : $40.99
5. Vegpal app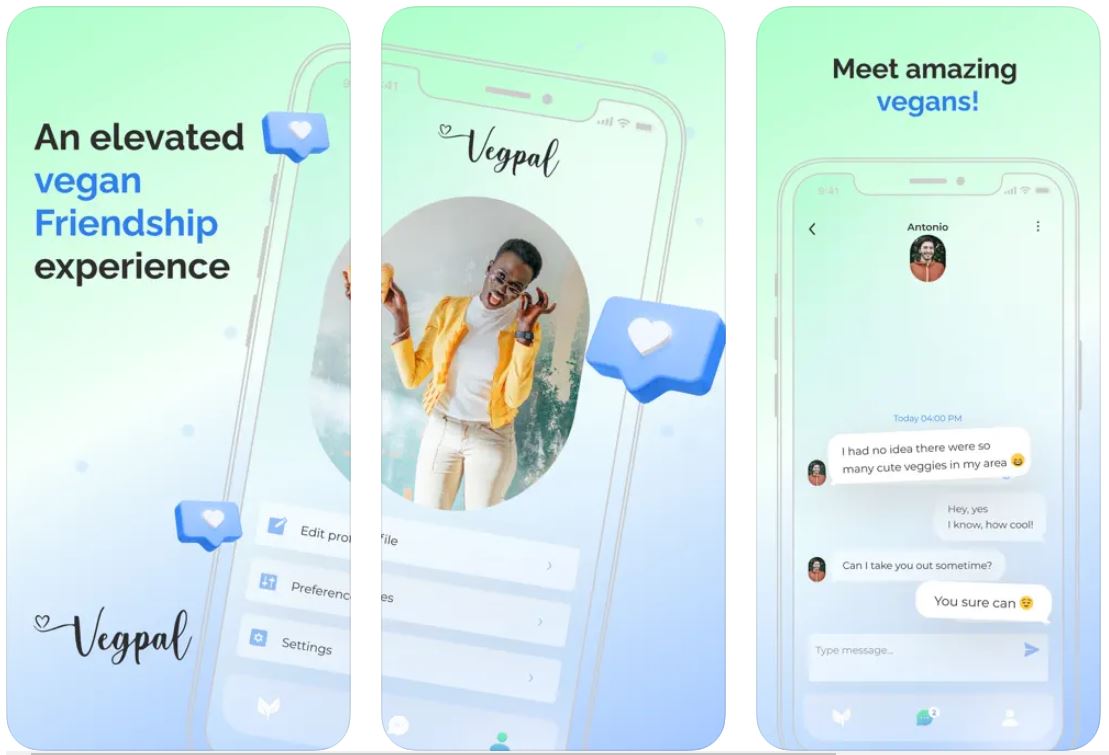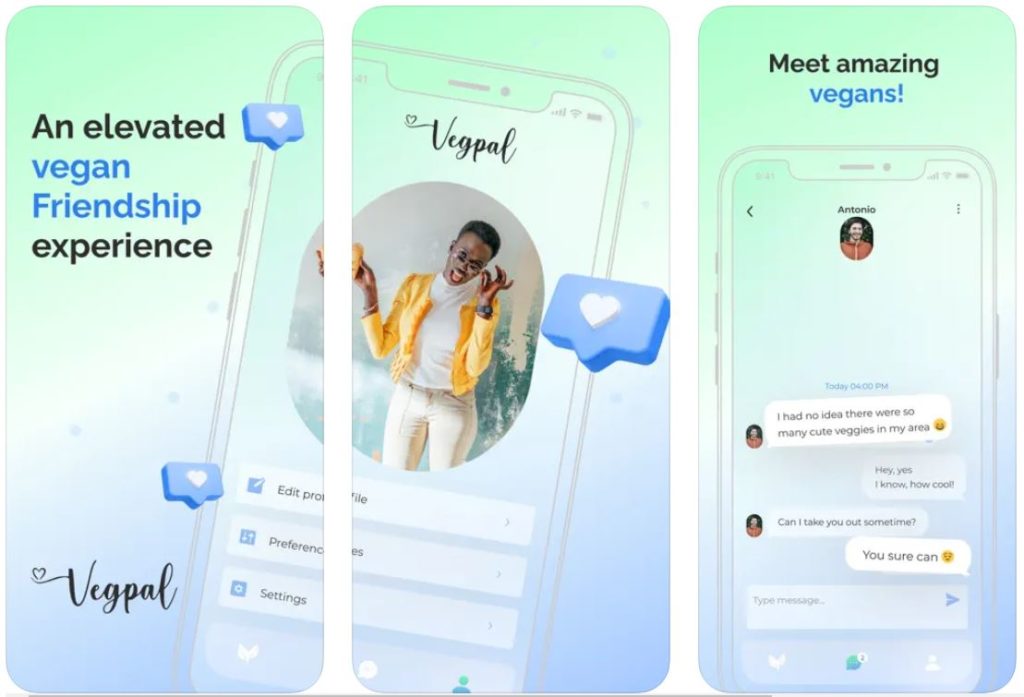 Vegpal is a dating application for vegans who are looking to make new friends and more. It's about connecting and meeting vegan people who may feel isolated from their convictions.
This Vegpal application also presents itself as a social network because, in addition to creating a profile, you have a wall on which you can share content. Vegpal is more like facebook than tinder. It is also the only 100% free dating service in our ranking.
👍 We like:
a dating application to make new friends
ability to share content on your profile like a social network
fun interface
100% free dating service
👎 We don't like it:
a still young service, some false profiles
still lacks a few members in quantity, vegpal deserves to be more known
💰 Cost:
6. Vegetarian Dating Online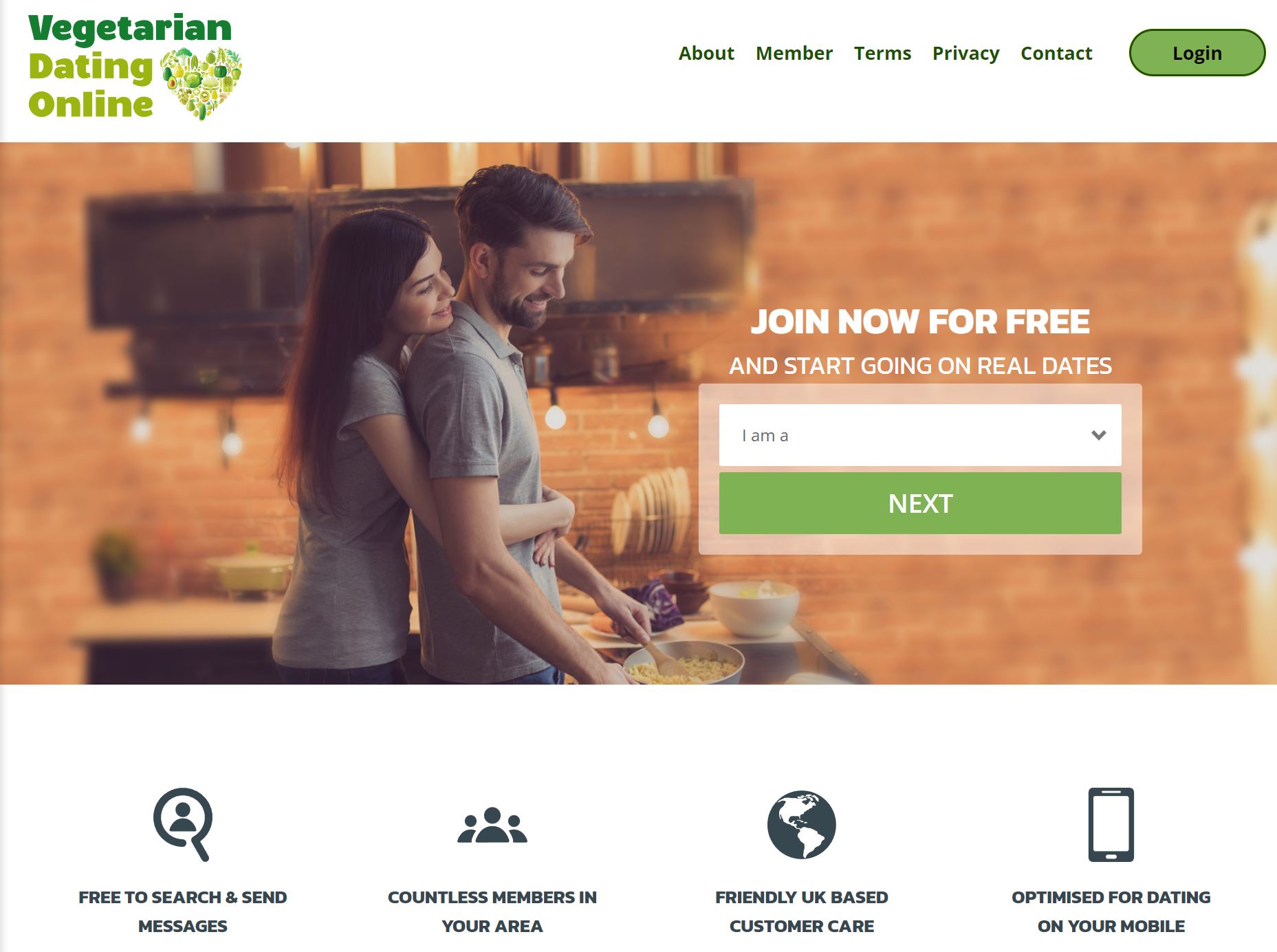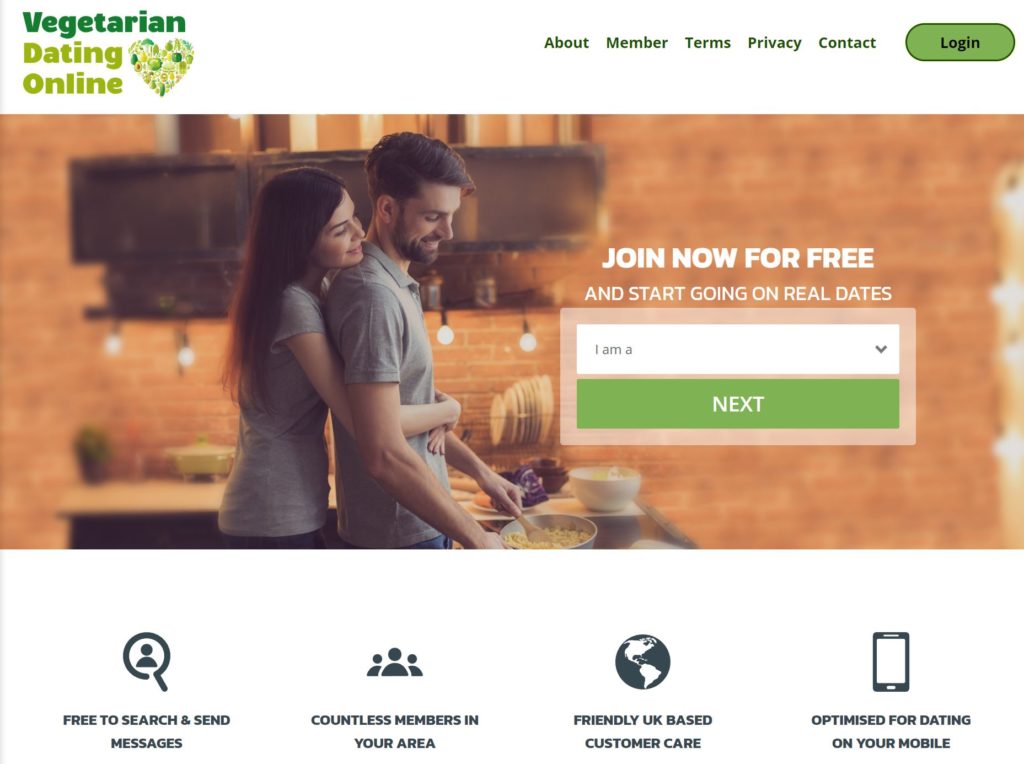 Vegetarian Dating Online is yet another dating service for vegetarians. Reserved for the USA, it offers a classic platform for online dating.
This service emphasizes its ability to fight against scammers and active moderation. However we managed to create an account with VPN and without giving any photo or description…
For free you can view the profiles of other singles but that's it. The site also announces that it is mobile compatible but the interface is very old. You will have understood, we did not like this site very much.
👍 We like:
Quick and easy registration
send messages for free
👎 We don't like it:
but responding to messages is not free
high subscription price
not many members
outdated interface
no mobile application
💰 Cost:
1 month : $44.95/month
3 months : $31.65/month
6 months : $23.33/month
7. My Vegetarian Dating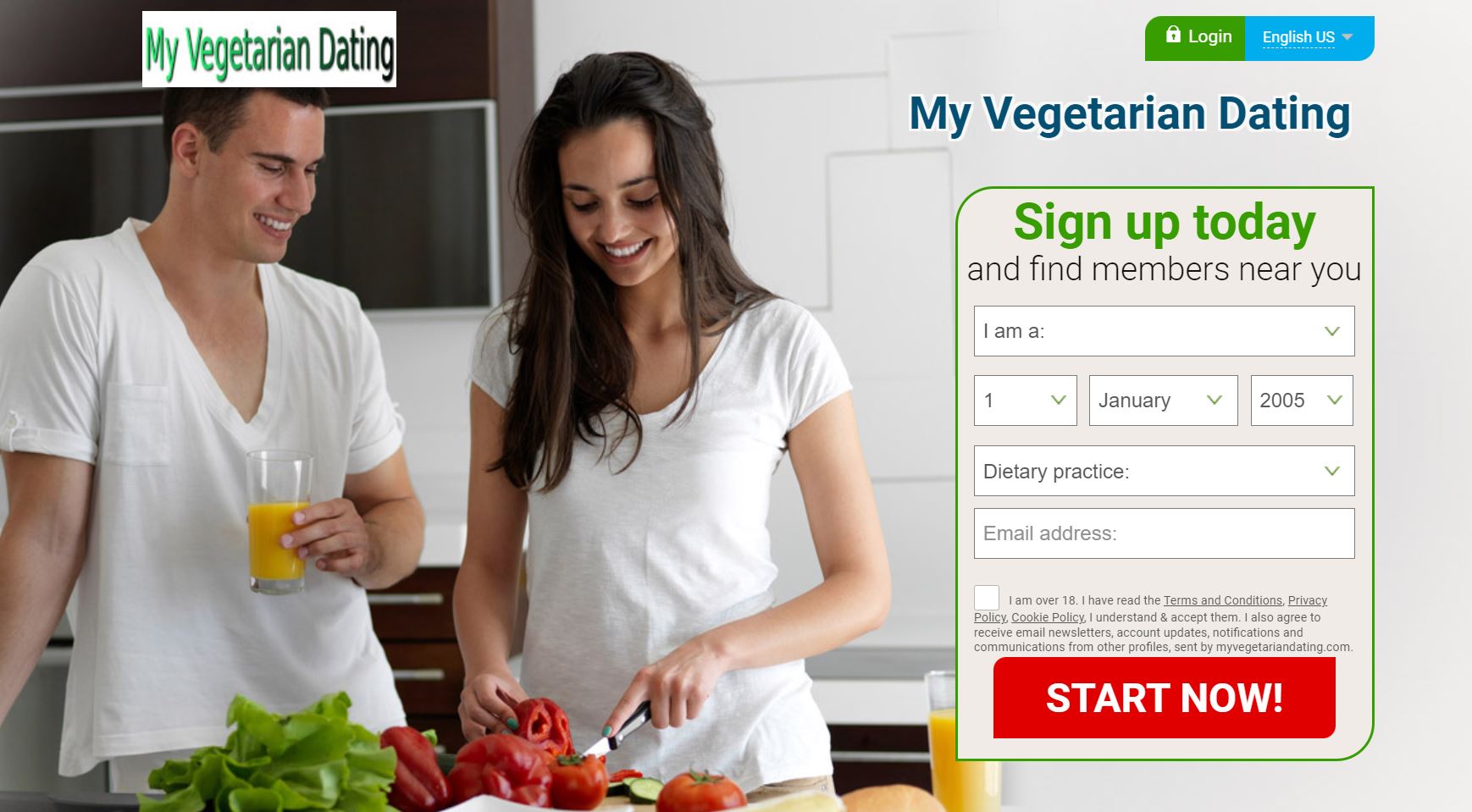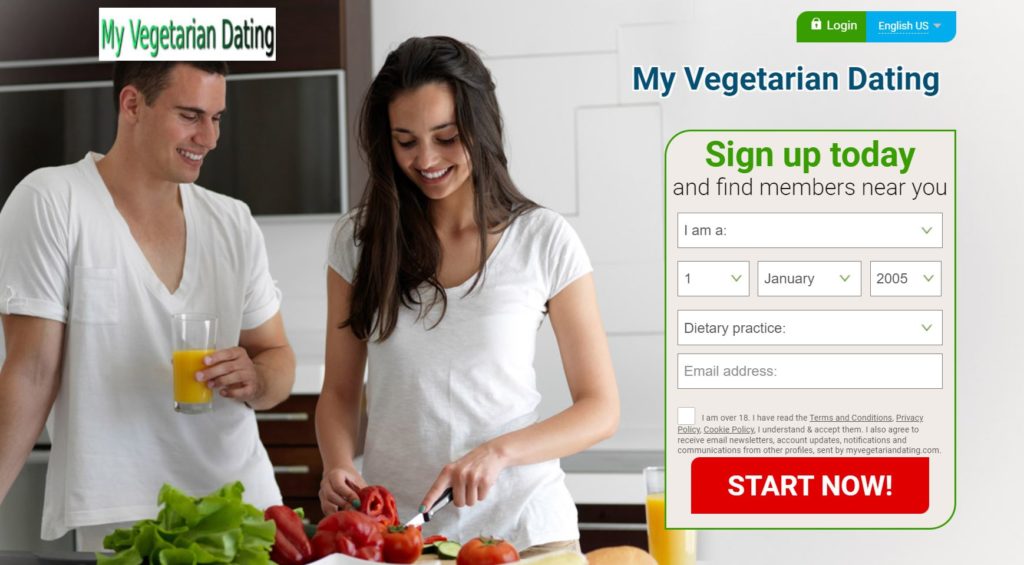 My Vegetarian Dating is another dating service for vegetarians but also for vegans, fruitarians, pescatarians, and people on macrobiotic / raw food diets. So it's a dating service dedicated to people who are diet conscious and want to find a similar partner.
The service is very classic in its features, it offers many members. It is possible to browse the members' gallery for free. However, you will not be able to contact or reply to messages received for free.
👍 We like:
A dating site dedicated to diet, not only vegetarian.
👎 We don't like it:
Outdated interface
No smartphone application
no way to know the price before signing up
very basic free offer
high subscription price
💰 Cost:
1 month : $29.95/month
3 months : $19,95/month
6 months : $15,95/month
8. FindVegLove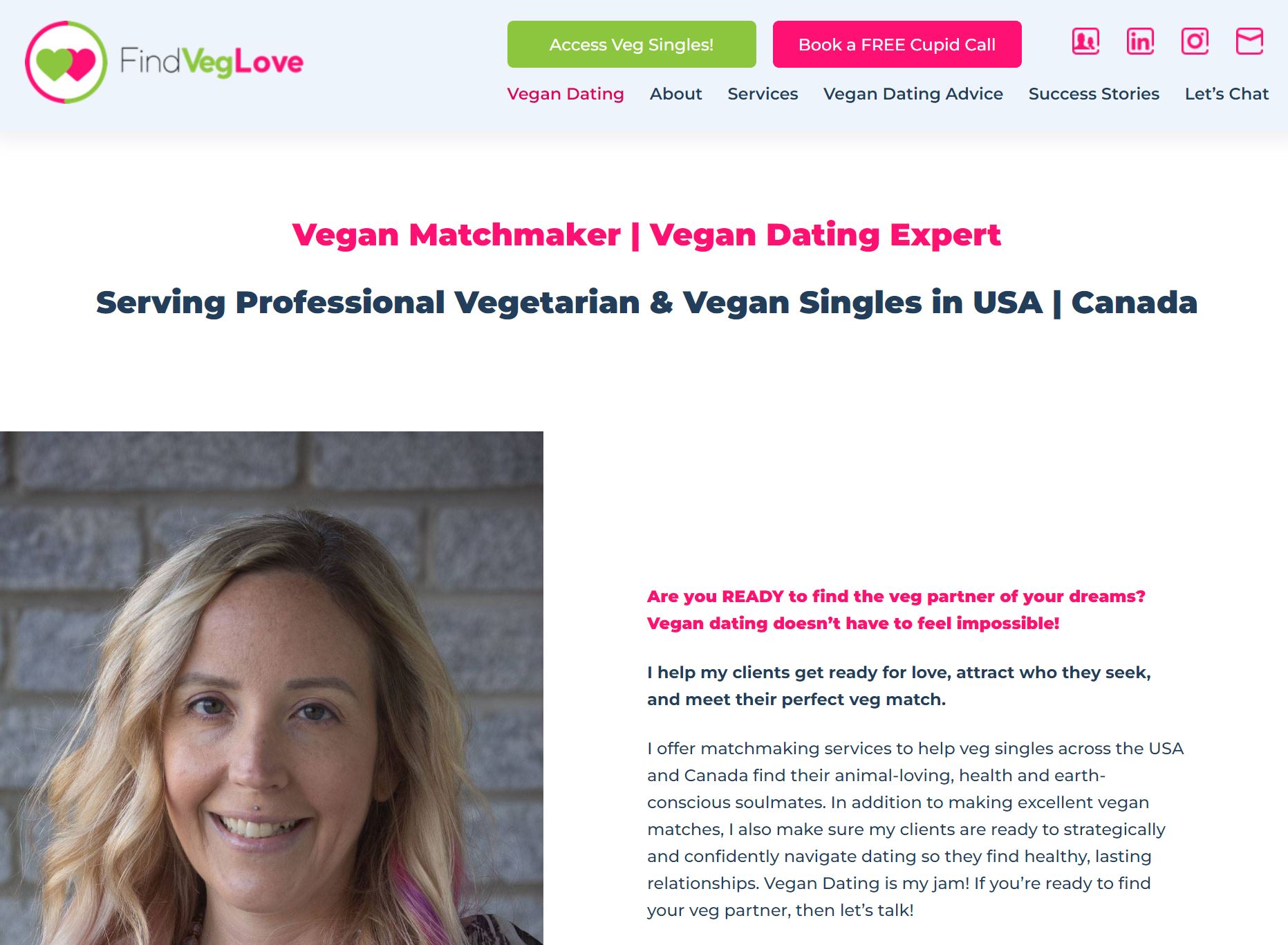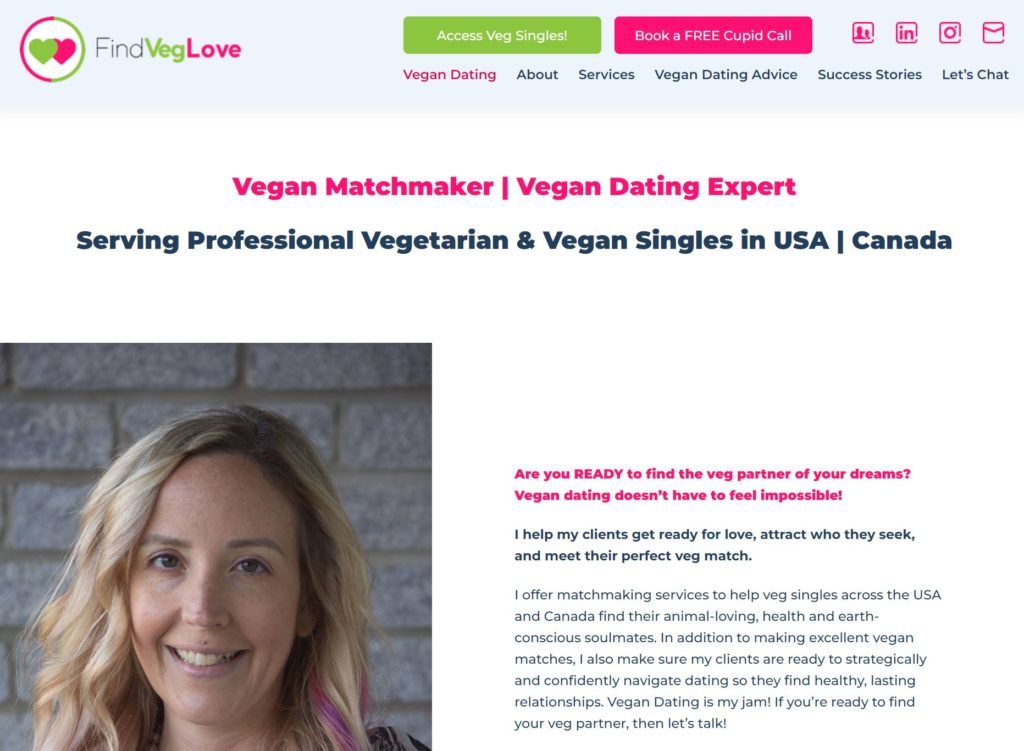 FindVegLove is a dating service for vegetarians with a difference. It is not a dating site and even less a dating application, but a personalized dating service for vegetarian singles.
Indeed, you can either subscribe to a personalized newsletter that will regularly send you profiles of vegetarian singles that may match you. Or you can make an appointment with the FindVegLove team to be registered in their file.
The objective of FindVegLove is to put in contact singles but without going through a technical platform of dating. There is also, for those who wish it, a personalized accompaniment to be sure to be put in connection with compatible singles.
👍 We like:
a different way to approach online dating
the possibility to have a personalized coaching
👎 We don't like it:
no possibility to consult the list of all the singles, you will have to wait for the newsletter
if you can't find anything in the newsletter, the 1 to 1 accompaniment is the best option but it is expensive
💰 Cost:
access to the vegetarian singles newsletter: free
solo" accompaniment : $357
1 to 1 accompaniment : $15000
9. VeggieDate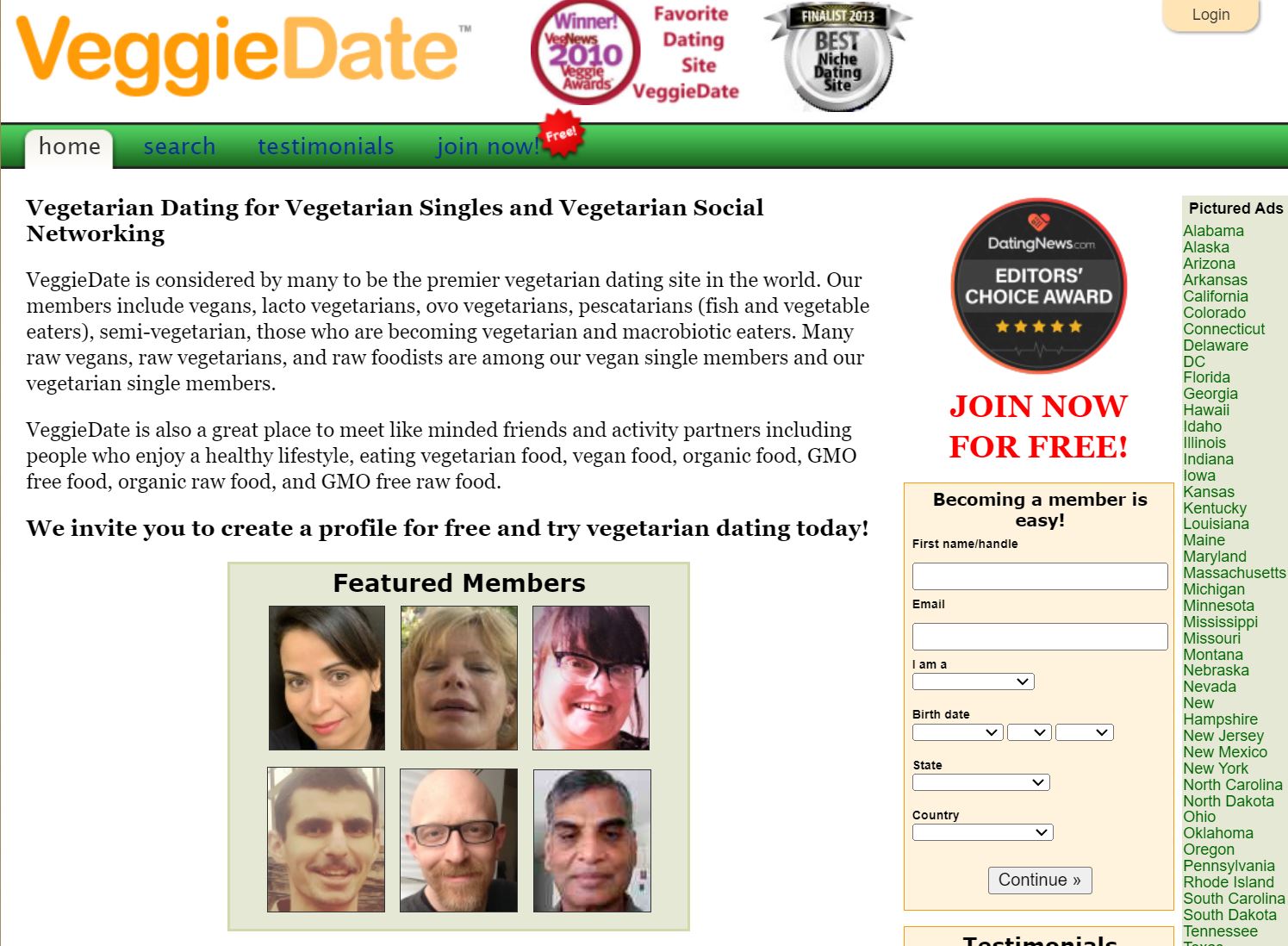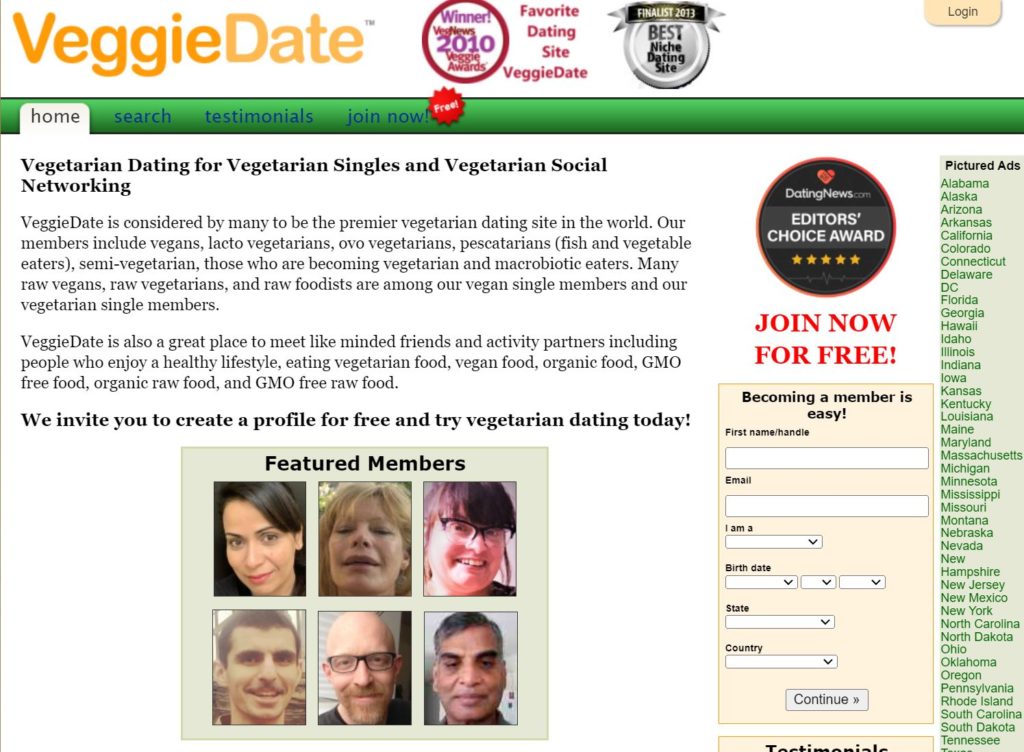 Where to start? VeggieDate is a dating service for single vegetarians. It is only for singles in the USA. It is one of the first vegetarian dating sites since it was created in 1999! Except that the site doesn't seem to have evolved for more than 10 years since it displays 2010 or 2013 logos in several places.
What else can we say? Nothing. Don't waste time to register on it.
👍 We like:
the ability to search for profiles without registering
👎 We don't like it:
dating site that seems to have been abandoned
💰 Cost:
1 month : $19.95
3 months : $35.95
6 months : $45.95
About the author