Tinder Free
By Alexandre (admin), last updated on March 2, 2023
You have chosen Tinder and want to know how to use Tinder without paying to date new people on this application used by millions of singles around the world?
Want to know if it is possible to use the Tinder app for free with hidden tricks? Everything you need to know about Free Tinder below.
How Free Tinder works
It is quite possible to date people for free on the Tinder app. It's very simple.
First of all, if you haven't already done so, you need to go to the Apple Store or Google Play Store and download the app for your iPhone or Android.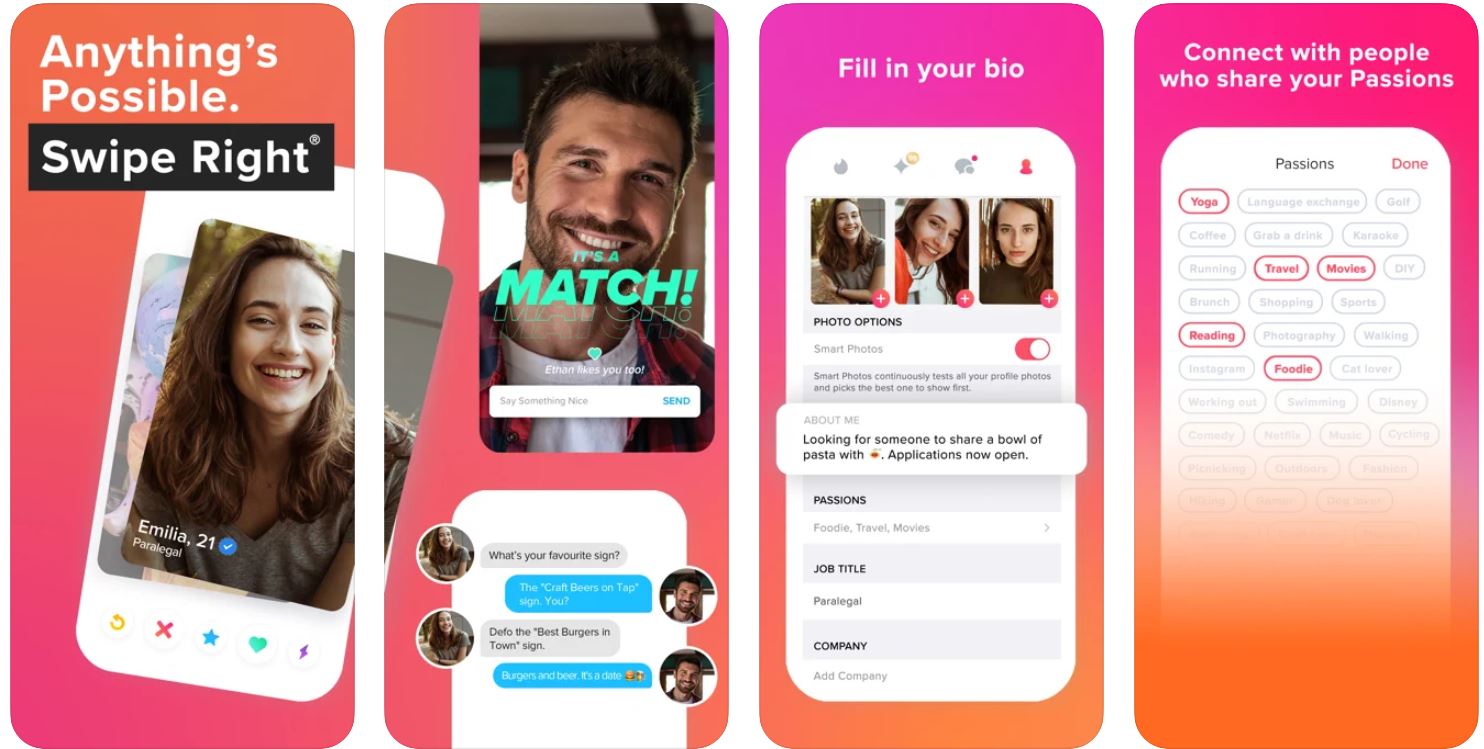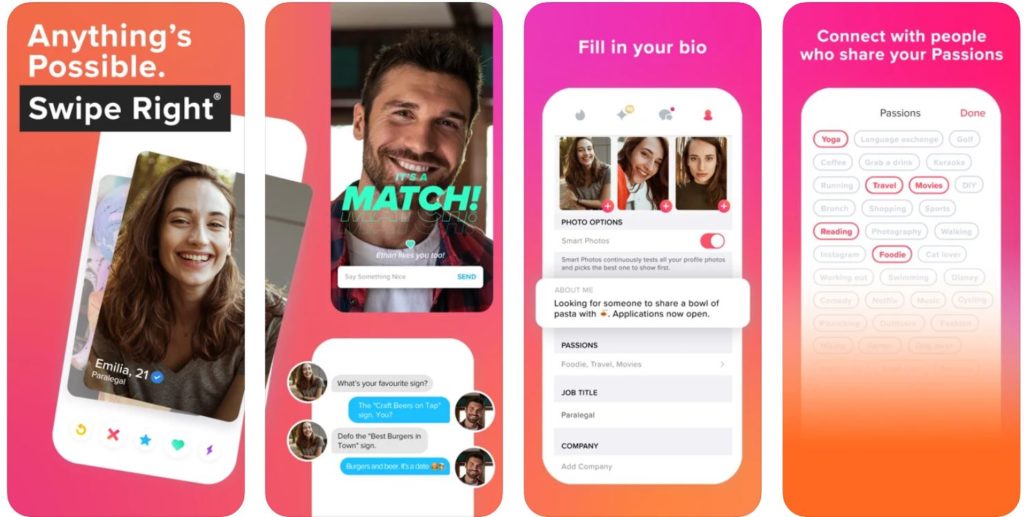 After creating your account with your phone number, and your profile (photo, nickname, age, gender) singles will be proposed according to your location.
With Tinder Free, the proposed singles will be different according to your age, your gender and your region. So if you move to another city, go on vacation or travel, you won't see the same singles.
In exchange for the free service, Tinder will display advertising between the right/left SWIPES and some features will be restricted: no backspace, no boost, inability to see who has liked you, etc.
For example with a limited number of likes, the number of matches per day will be lower because on 50 likes, you may have 5 reciprocal likes. Also, since you can't see who has liked your profile, you won't be able to like back. In short, unless you live in a city with few users, in the free version, it's almost luck when it comes to getting a match. All this is (well) done to push the user to take a subscription.
Good news, in the free version you can SWIP unlimited… so choose well who you want to link to not waste. Especially since, we remind you once again, you can't go back in the SWIPES.
It is also possible to use the dating site Tinder on PC for free as above, with the same account as on the app.
The limits of free Tinder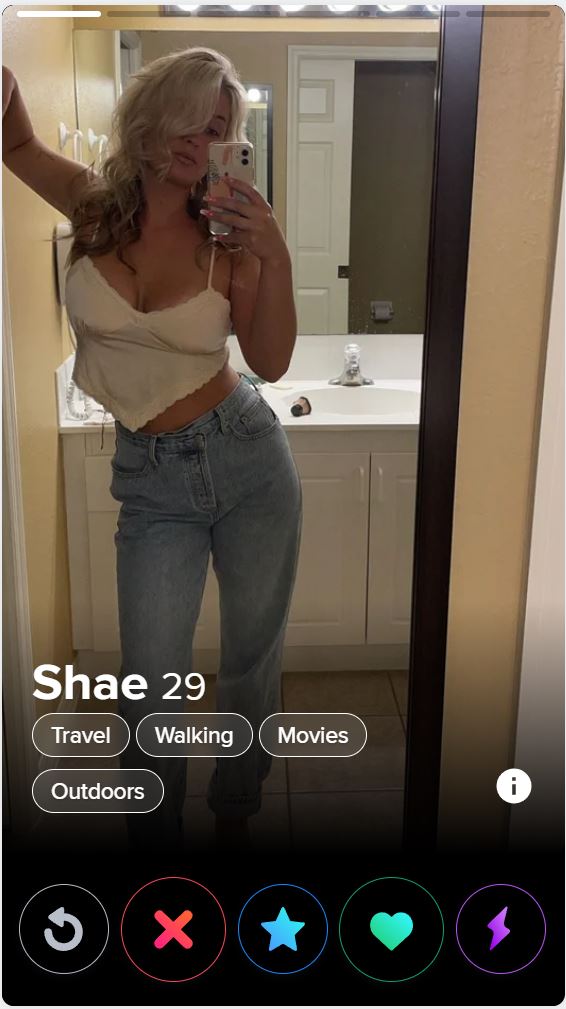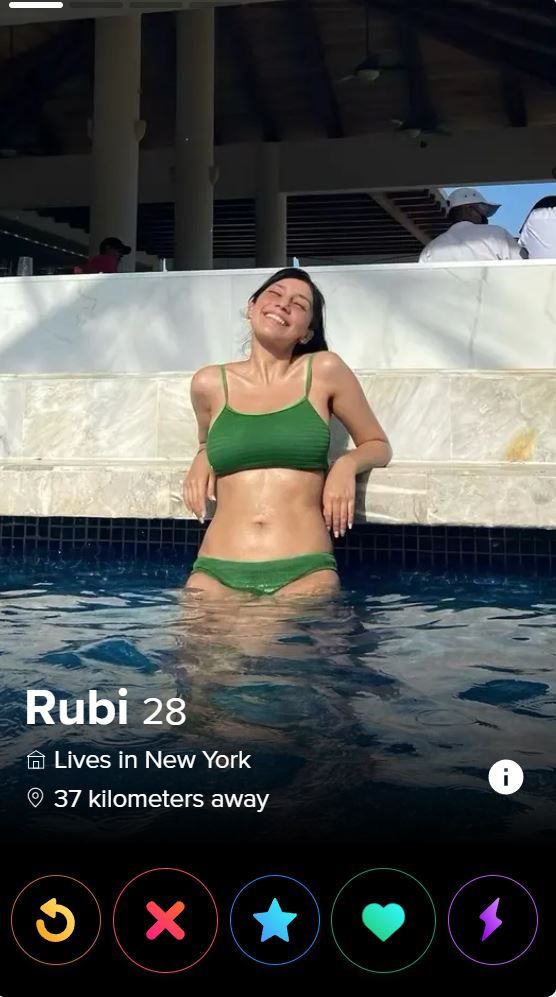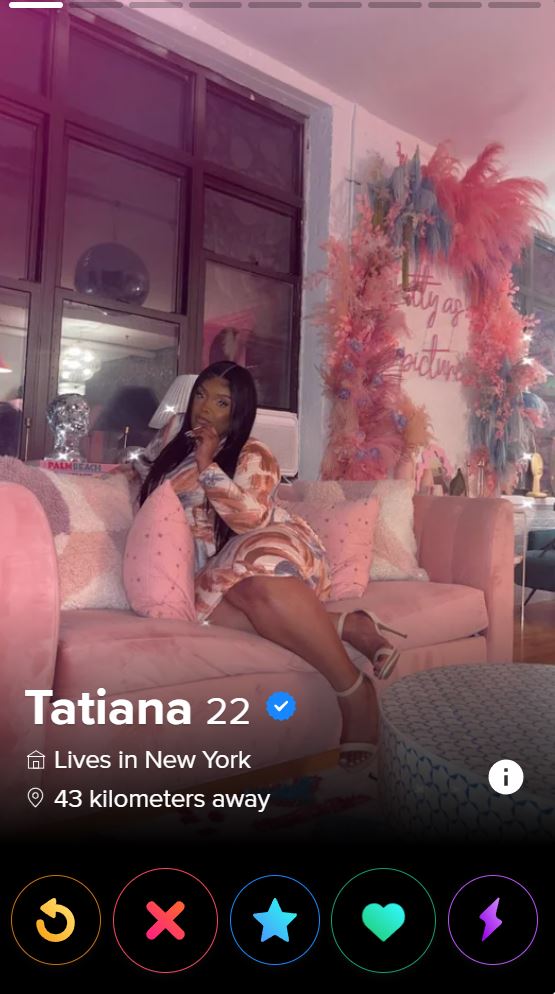 If it is possible to use Tinder for free as explained above, there are still limits, otherwise there would be no subscription.
The main limits of Tinder in free version are:
A maximum of 50 likes every 12 hours
One Super Like every 12 hours
You can't see who has liked you
You can't choose the location of your dating
However, there is no limit to the number of SWIPEs (left/right screen movement) or instant messaging.
Tinder plus / gold / platinum
As a reminder, Tinder offers Tinder +, Gold or platinum subscriptions. These paid versions allow you to have all the features and options of Tinder unlocked such as unlimited likes, super likes, profile boosts, know who has liked you, change the location, etc.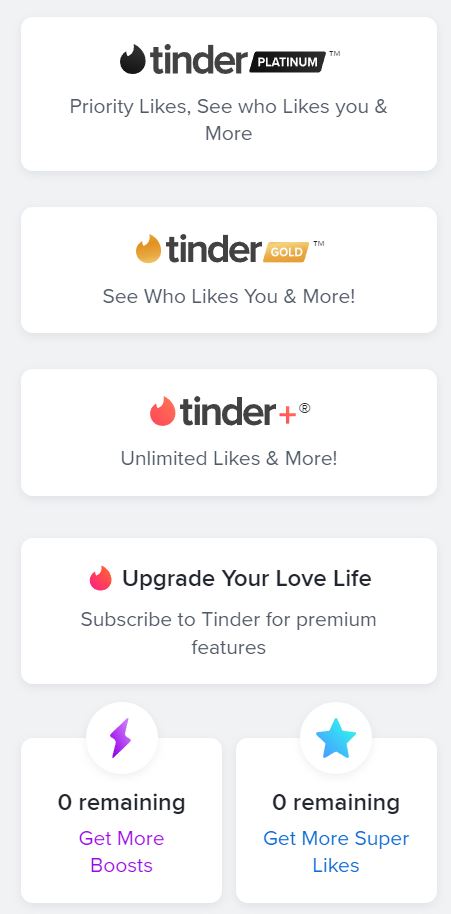 A large percentage of Tinder singles take out a paid monthly subscription to maximize their chances of dating people (and especially to multiply the number of dating…).
The interest of these subscriptions is to have no advertising, to see who has liked a profile, to have unlimited likes, and therefore, to date people more easily and quickly than if you had Free Tinder.
While some dating sites offer trials to get all the paid features for a limited time, this is not the case with Tinder.
From time to time, Tinder may offer specials on its subscription rates, so keep an eye out for them, as long as you're registered.
Is it possible to get Tinder plus / gold platinum for free?
Contrary to what you may read on the internet, there are no tricks, hacks, or hijackings that allow you to get Tinder Plus, Gold or Platinum for free.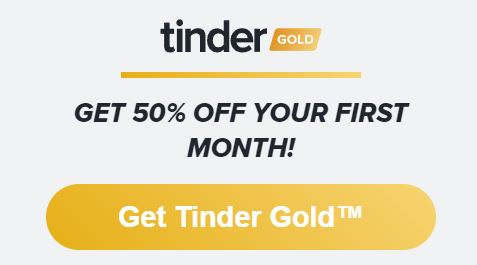 However, it is possible to use Tinder for free without a subscription, as long as you are patient and you don't rely on Super Likes or Boosts to date more people. The ideal is to have a very attractive profile, which allows you to do without a subscription. In addition, Tinder, even when used for free, does not push you to subscribe, and that's nice.
If you want to unlock all the features of Tinder, you will have to take a plus, gold or platinum offer. The price of the Tinder subscription can vary depending on your profile (age, gender, etc).
How to see who has liked for free?
If it is not possible to have Tinder plus, gold, platinum for free, there is a trick that is about 2 years old and offers the possibility to see the photo of the person (girl or boy) who has liked your Tinder profile.
To do this you need to use the Tinder website on your PC. This trick is not possible on iPhone, Android devices, etc.
On PC, log in to your Tinder profile and go to the tab of people who have liked you.
The photos are normally blurred.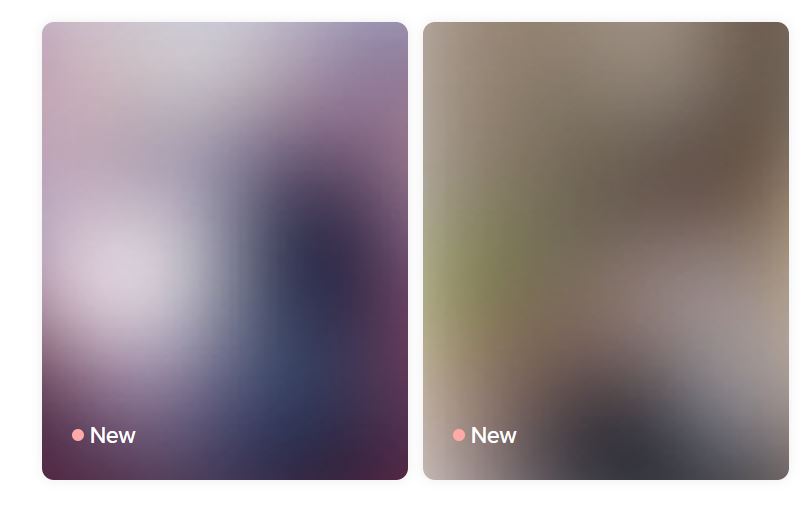 With the Google Chrome internet browser, right click on the Tinder profile photo and inspect the item.
You will see some code with the text "blur" in one place.
Delete the "blur" text and you will see the photo of the Tinder profile that has liked you.
All you have to do now is find that Tinder profile using the Tinder search engine.
Tinder free trial
To try out Tinder for free, without paying, go to its website or download the free Tinder application from the Apple AppStore or Google Play Store. All you have to do is follow the registration steps described above on this page.
You will not be required to pay to try this dating app. Subscriptions are optional.
About the author