Jdate cost & prices
By Alexandre (admin), last updated on January 1, 2023
Jdate is the premier Jewish dating site for Jewish singles in USA. If your are interested about this service, learn here all information you need to know about Jdate membership subscription and cost before you take a premium membership on this online dating site below.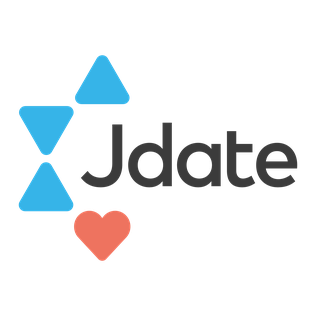 Jdate Cost & Subscription prices 2023
You have a free Jdate account and you want to enjoy premium features to date with Jewish singles people? Take a look at the costs Jdate subscriptions below.
Jdate paid features / premium
With a paid membership you have more features than free Jdate members :
Receive and send messages to other singles
Receive notification in app
Browse other profiles anonymously
Be notified of the match
Premium account is optional. Before signing up for a paid account, it is possible to test Jdate for free with the free trial. See our paragraph about the Jdate free trial.
Jdate Membership Cost
Below, all the prices for Jdate membership by month.
Pass 6 months: 29,99$ / month
Pass 3 months: 44,99$ / month
Pass 1 month: 59,99$ / month
The above prices are for a duration commitment and you will have to pay the total subscription at once.
Is Jdate worth it?
Jdate is the first and one of the only dating sites dedicated to serious singles looking for a serious relationship, of Jewish religion.
If you are a single man or woman, you are a practicing Jew, you are looking for a partner for a serious and lasting relationship, and that partner is also a practicing Jew, then yes, Jdate is interesting because it is the best choice.
Price difference between men and women? Free for women?
You are a single woman, you want to register on Jdate and you want to know if the dating site has preferential prices for women or even if the Jdate site is free for women.
If it is a practice of some sites, to make different prices between women and men, or even to offer free to women, it is not the case of Jdate.
The prices are the same for women and for men.
Is there a Jdate free trial membership?
You want to try Jdate for free before taking out a subscription?
You can try Jdate for free without credit card : account creation, profile creation, search singles and view JDate members profiles.
If you want to discuss with other Jdate members, you have to take a membership. It's not possible to answer to private message for free.
Learn more about Jdate Free Trial.
Is it easy to unsubscribe to Jdate?
Still not sure to do the right choice? You want to know if it's easy to cancel a Jdate subscription? The answer is yes.
You have to cancel auto-renewal. Click/tap the photo thumbnail, then select Account Settings. Click/tap on Manage Subscription. Click/tap Stop Subscription. you will receive a confirmation email from Jdate.
About the author