Cooking Up Romance: HelloFresh and Tinder's "Date Night Delights" Ignite the Sparks of Love
By Alexandre (admin), last updated on November 16, 2023

As autumn leaves start to fall, the search for a special someone heats up. What if knowing how to cook a good meal was one of the best dating advice we could give you? Recognizing this, HelloFresh and Tinder have stirred up something extraordinary for those navigating the adventurous path of modern dating. Enter the "Forking Season" – a delightful twist in the tale of romance, where the kitchen becomes the heart of deepening connections.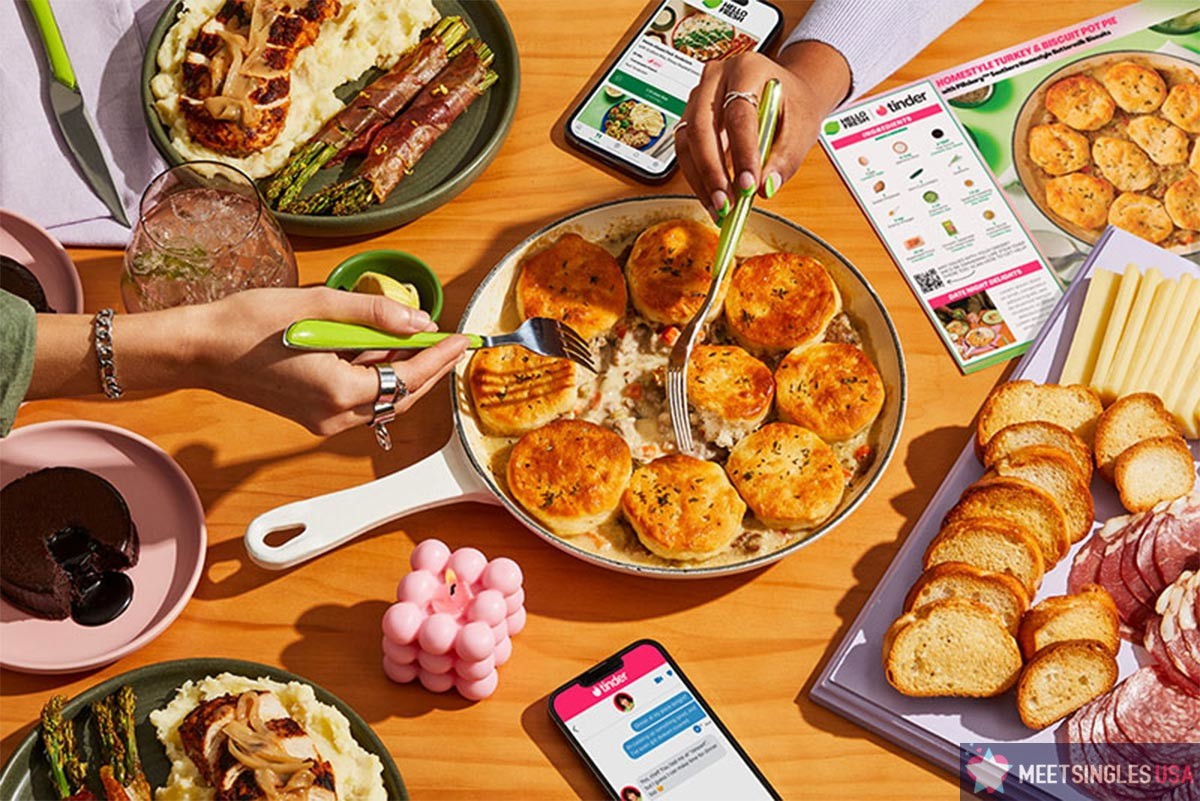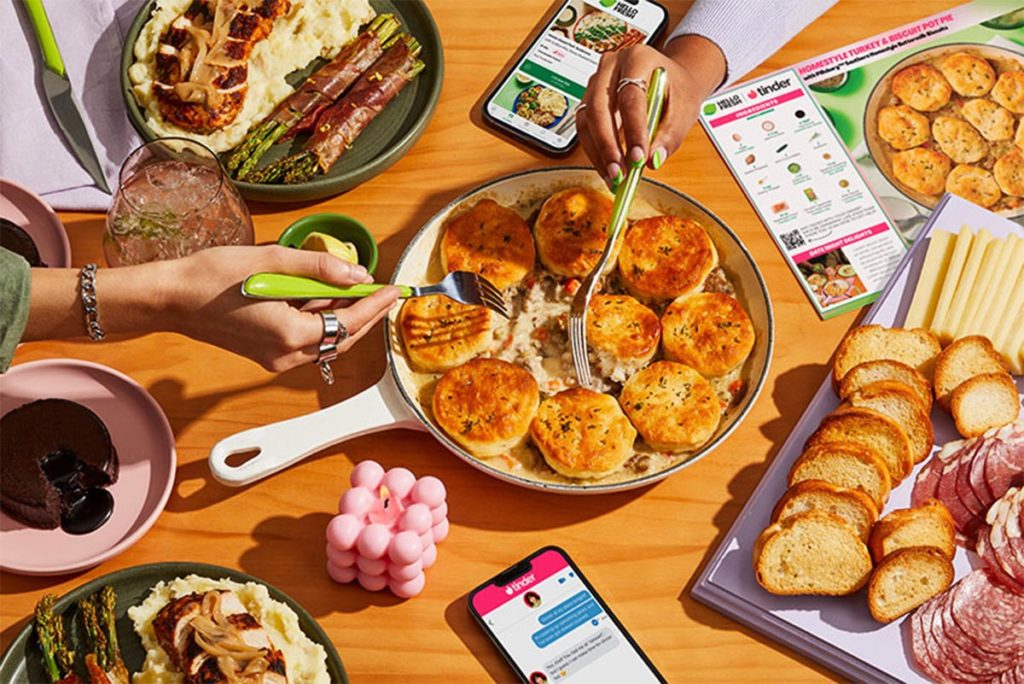 Hellofresh and Tinder have teamed up for the autumn season to bring you meal kits that are sure to be a hit with your future dates.
In fact, according to a HelloFresh study, it's on the fifth date that a relationship starts to get serious, thanks to a home-cooked meal at one or other person's place. They even report that 4 out of 5 Americans feel that a relationship becomes serious when you cook for your partner.
Tinder adds that "Cooking" is one of their top 20 interests. Food plays a central role in the life of a new couple.
So, quite has to organize a good meal to succeed a date, as much as to launch out in a recipe that will have success.
That's why HelloFresh and Tinder are offering exclusive recipes, specially designed to make that first home-cooked meal for two unforgettable. Thanks to them, you can forget about the stress of a failed recipe, and concentrate on your date.
Here are just a few of the recipes on offer:
Beef Tenderloin With Cheddar-Gouda Fondue With Asparagus, Fingerling Potatoes, Apple & Baguette
Lemony Spaghetti With Brussels Sprouts Sprinkled With Toasted Panko & Chives
Rosemary Fig Pork Tenderloin With Kale & Sweet Potato Jumble
Pan-Roasted Chicken & Shallot Sauce With Prosciutto-Wrapped Asparagus & Mashed Potatoes
White Chocolate Raspberry Swirl Cheesecake
Grand Cru and Cured Meat Board
According to the joint HelloFresh and Tinder study, 60% of first-time date cooks want to impress, 25% prefer a home-cooked meal, and over 30% believe it contributes to a lasting relationship.
So if you're planning a romantic get-together at home soon, with the intention of preparing a nice little dish, visit the helloforkingseason website for some inspiration!
About the author
Give your opinon about Cooking Up Romance: HelloFresh and Tinder's "Date Night Delights" Ignite the Sparks of Love