Match.com our full review of #1 dating service
By Alexandre (admin), last updated on May 21, 2023
Are you a single man or woman and want to get into a relationship as quickly as possible with the help of a dating service?
Interested in the Match dating service but looking for an unbiased test? You've come to the right place!
Discover our test of the Match.com service and our conclusion on the Self-proclaimed #1 in dating and relationships.

Match, for who?
Dating services is the easy way to meet singles. With millions of users in the USA, Match company wants to offer as many members as possible. These are, normally, all looking for a serious and lasting relationship.
Match members are on average between 25 and 50 years old. There are singles in almost every city in the United States. It is a real strong point.
So this site is for you if you are a single person looking for a serious relationship (not only boyfriend or girlfriend) with other single men and women who are looking for the same.
Match subscription : free, quick and easy
Registering on match site is quick, easy and free.
You have to go to the us.match.com site, say if you are a man looking for a woman or a woman looking for a man, enter your age and your postcode. Click on View singles.
Then, you will have to answer a few quick questions, such as: your date of birth, your first name and your email.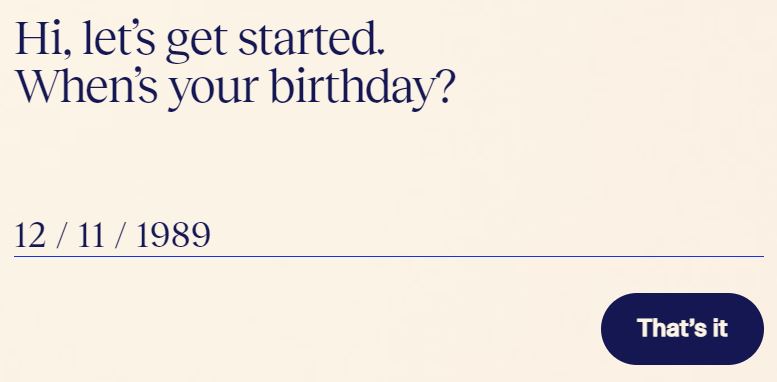 You now have access to all Match singles profiles.
These profiles are displayed according to the age range of singles you are looking for and are also geolocated according to your zip code.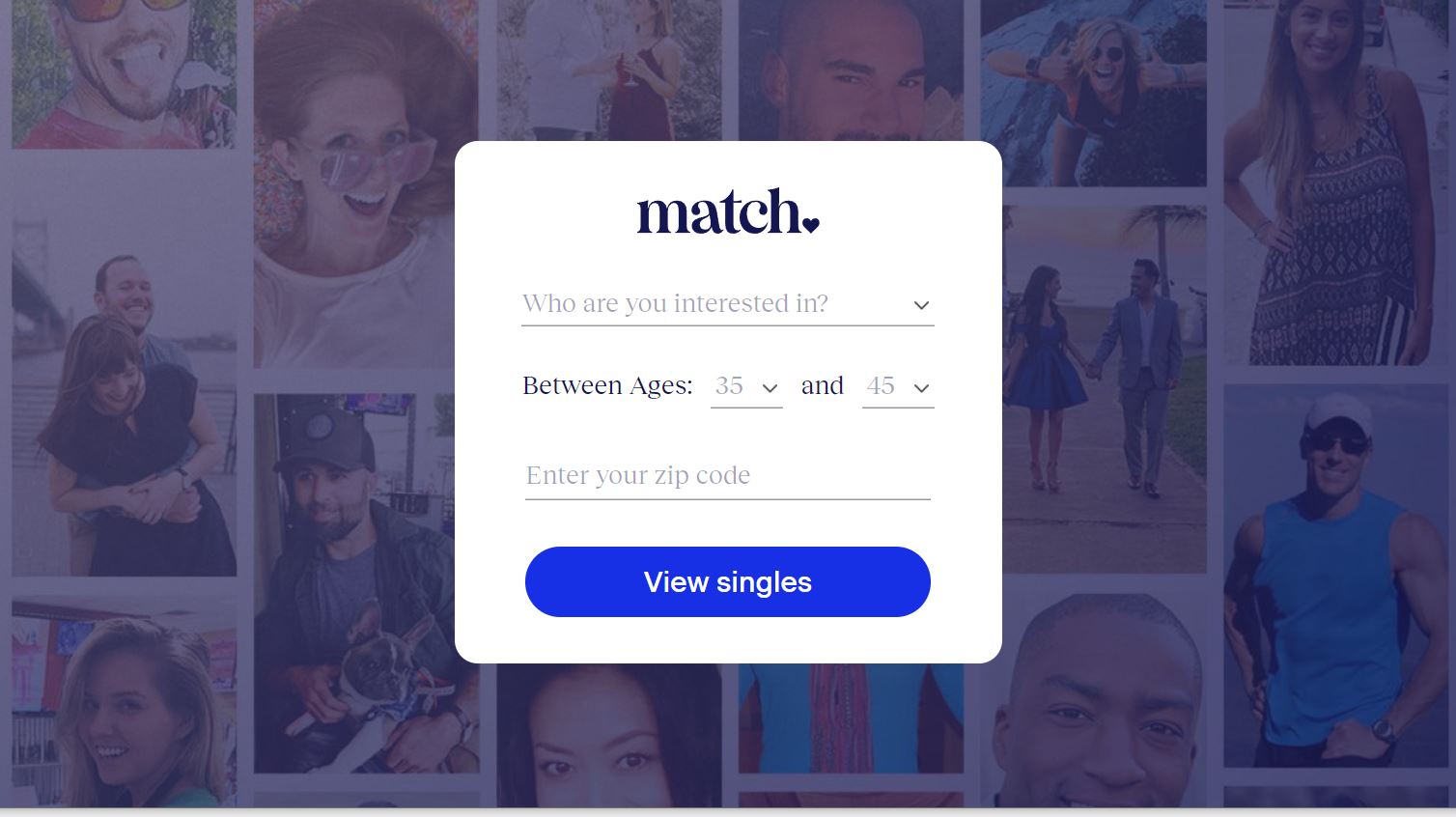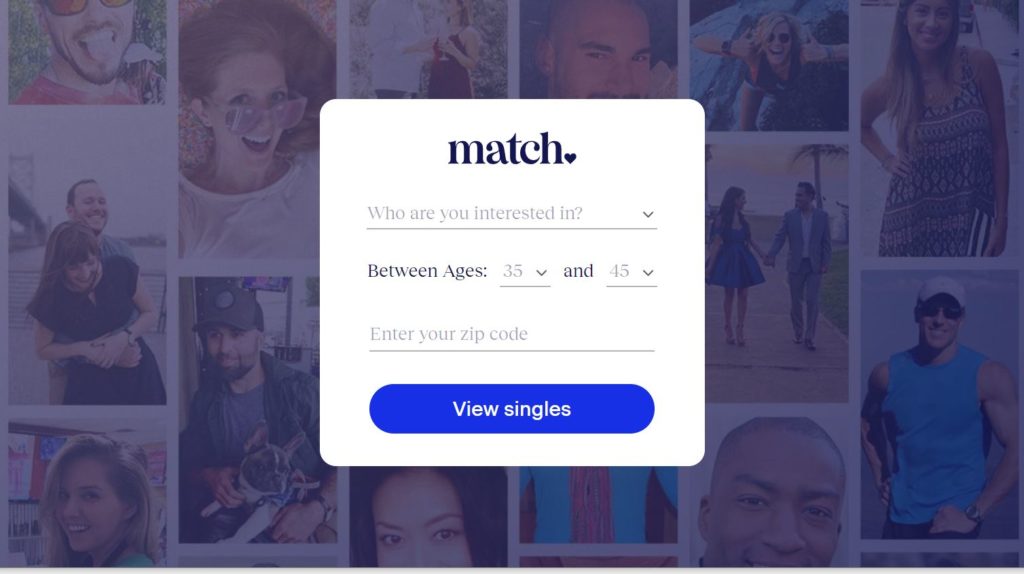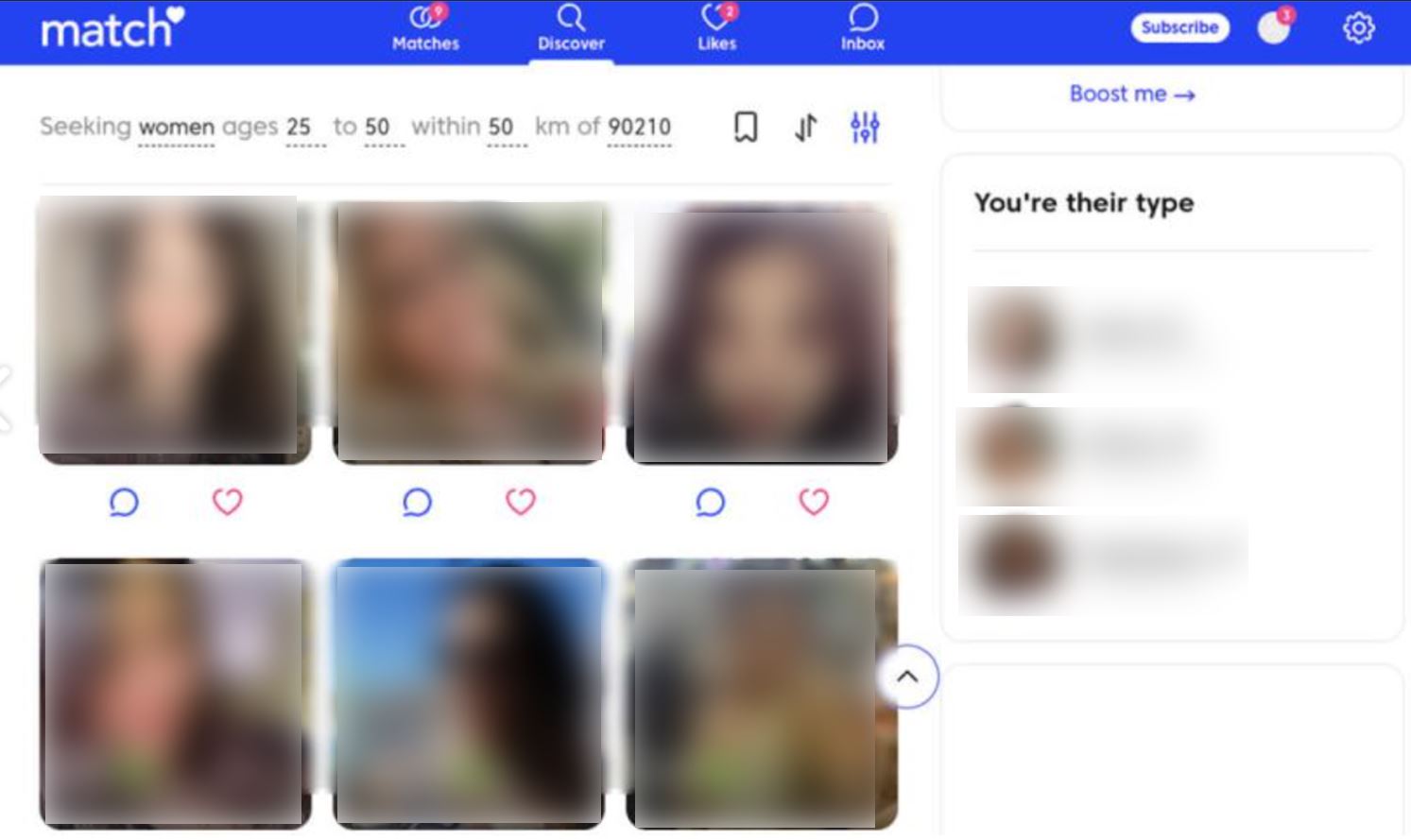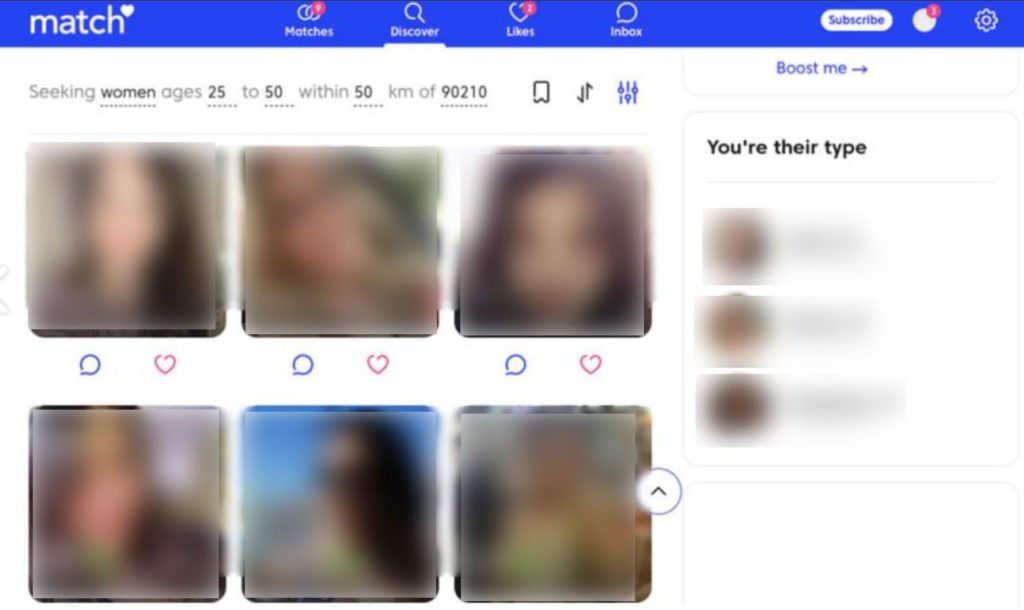 Match Free features : like most of dating services
Like many dating services, you can use many of the Match features for free:
search for singles using the internal search engine, with many filter options to discover new members;
view singles' profiles with their photos;
send likes to singles;
view your private messaging inbox.
In order to send a private message to a single or reply to a private message received by a Match member, you will need to purchase a subscription.
You will also receive a free Match newsletter with the latest registered members that may match your profile.
You can learn more about Match Free Trial Features.
Quality of Singles Members
The singles who register on the Match dating service, whether through the website or the app, are all looking for a serious relationship. The profiles are also moderated to avoid scammers.
You will therefore find on the Match website almost only quality profiles with complete descriptions and lots of photos.
Thanks to the options of the integrated search engine, you can for example display only members with photos, within 30 miles of your location, etc.
Match App :
Match application is, like the dating site, free to use. It offers the same advantages as the site. It can be downloaded from the Apple Store and the Google Play Store.
You can use the same user account between the dating site and the application. If you don't already have a match account, you can register and create your profile with photo and description directly on the application, without going through the website. (Then use your account created on the application to connect to the match website).
The advantage of Match app is that you can be very responsive when a single member sends you a private message.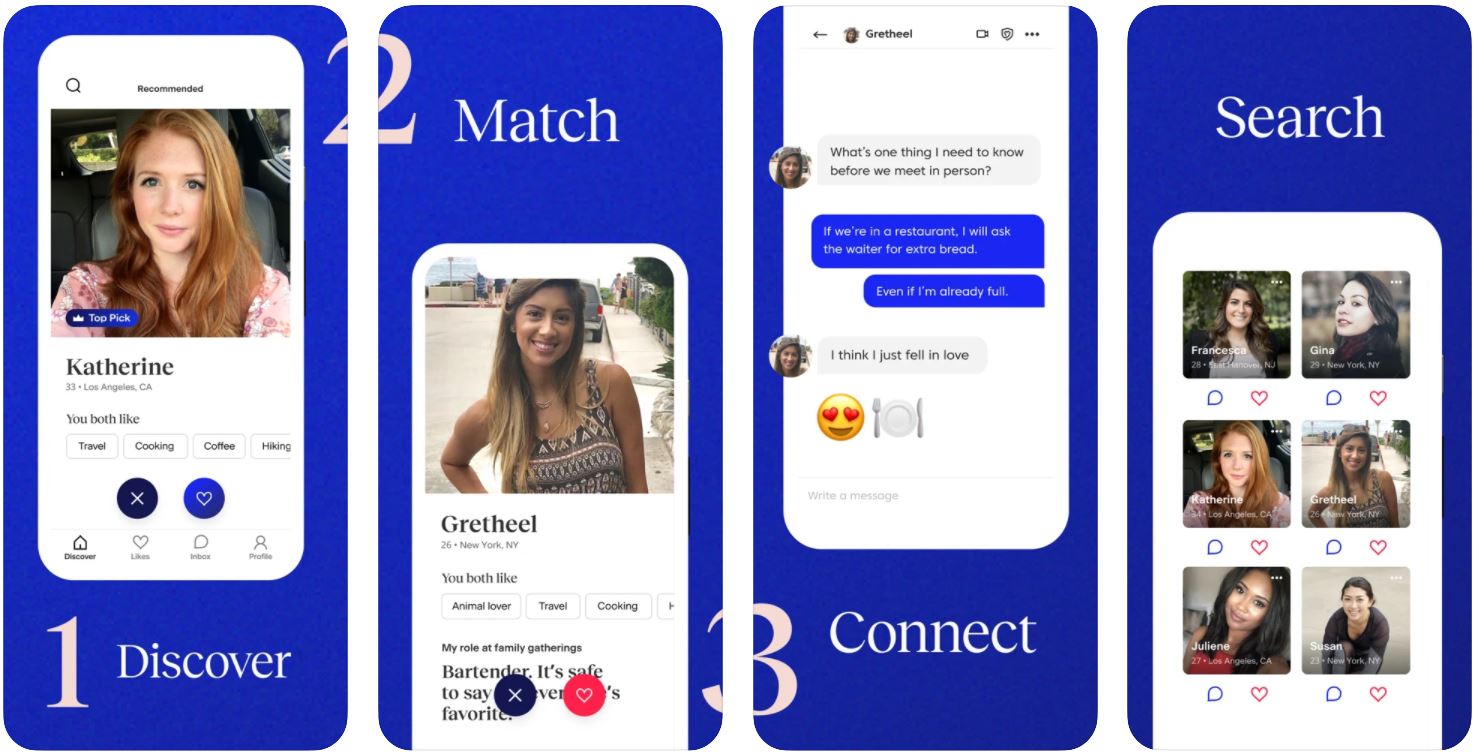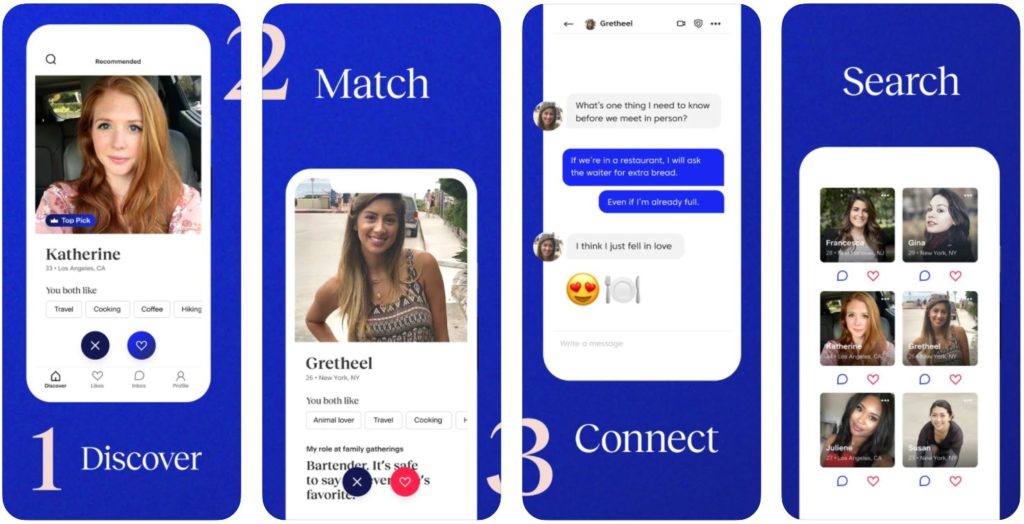 Match prices plan : standard & premium membership
You can try Match for free but, like many dating services, Match also offers premium features with 1 month, 6 month or 12 month subscriptions.
Longer the subscription period is, lower is the cost of the Match membership.
With premium plan subscription you have access to Zen Mode an Boost Mode which are paid options in standard plan.
| Duration | Standard Plan | Premium Plan |
| --- | --- | --- |
| Pass 3 months | $12,99 / month | $38,99 / month |
| Pass 6 months | $9,99 / month | $22,99 / month |
| Pass 12 months | $7,99 / month | $20,99 / month |
Learn more in Match Cost Subsription.
Features with paid plan :
Send messages to both paid and free users
Receive notification when your messages are seen by the recipient
Meet singles IRL with match events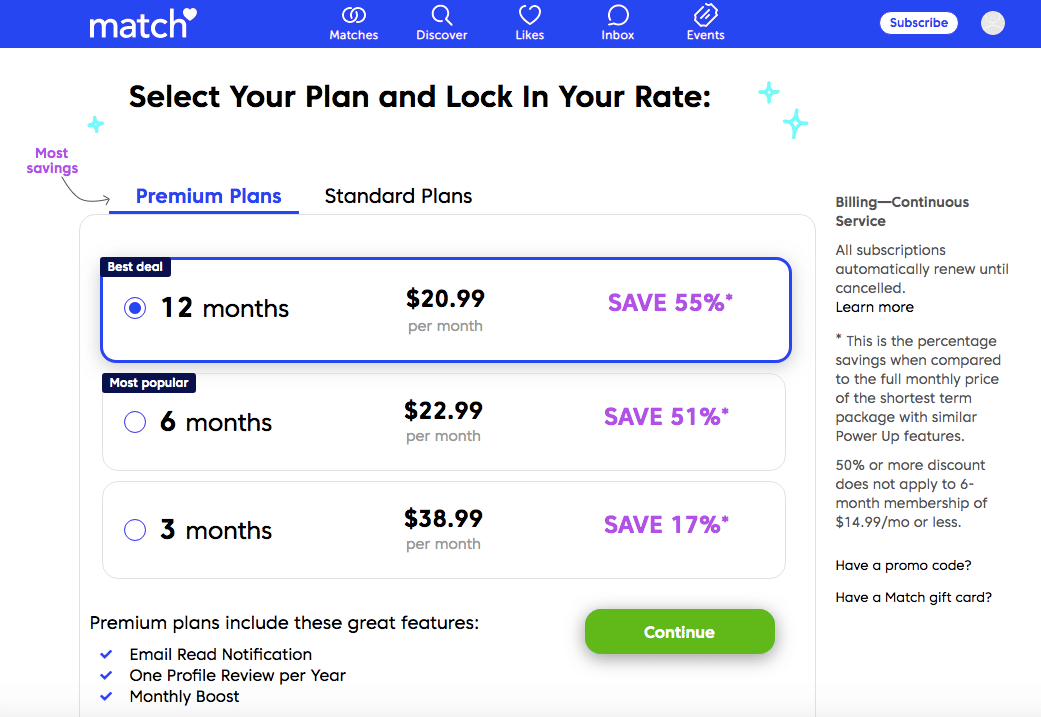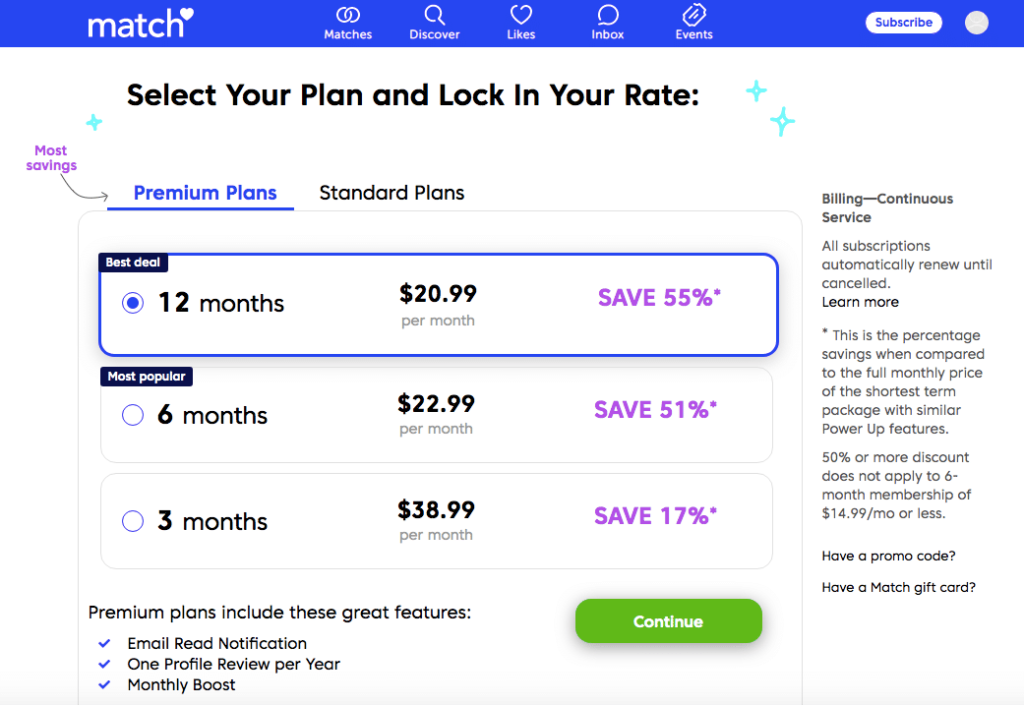 For our review, we took a 6 months membership and we are charged 6 months in one time.
Customer support
If you have any questions or need more information, such as a login error, a problem with the purchase of a subscription, a issue with your profile, a request for a refund of money or a deactivation of an account, you should contact the Match customer service, which is available to you.
Our conclusion
👦 We signed up with the profile of a 31 year old male, living in New York. The number of singles proposed by Match is impressive. There are very few if any fake profiles.
💬 We quickly received private messages (thanks to our fully completed profile) and had to take out a standard 3-month subscription to exchange.
👫 Within a few days we made an appointment with a single woman at a Match party in New York.
🥇We had to explain to her that it was a test but the experience was very successful. It's easy to see why Match is number one in online dating.
FAQ
Which match subscription is the best?
The standard plan for a duration of 3 months seems to us to be the most interesting. You can take 6 months to give yourself more time.
Can I cancel match.com subscription?
Yes you can cancel your Match subscription at any time for your account, in the website or from the app. However, please note that if you have paid for 3 months or 6 months, you will be not be refunded for any unused months.
Is match.com premium worth it?
In our opinion, Match's premium plan is only interesting if your find it difficult to meet people after a few weeks of using the service. For example, you can first subscribe to the standard plan for 3 months and, if it is not conclusive, take a premium plan for the next 3 months.
Where to enter match.com promo code?
You can enter a Match promo code on the checkout page.
How much match.com cost?
Match costs between $7.99 and $38.99 per month depending on the type of plan and the lenght of the subscription.
About the author