FetLife
See 1 reviews from members for FetLife.
Launched in 2008, FetLife is an adult dating site for singles or couples looking for BDSM, fetishism and kink relationship.
Fetlife presensation
With more than 4 millions members from USA, FetLife is an active community for BDSM.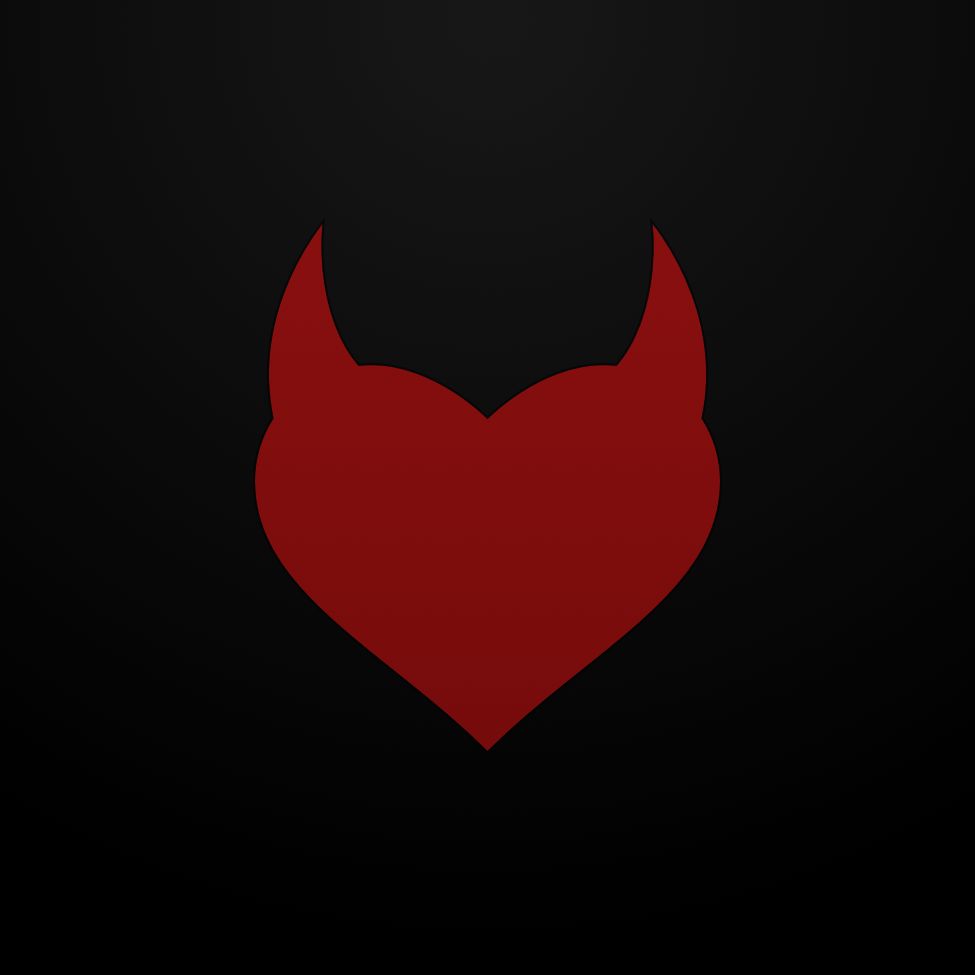 You can meet new FetLife members to going to events that are listed into the events tab. It's like groups on Facebook. You can discover new members and browse their photos they have recently posted. Then you can contact them to meet them IRL.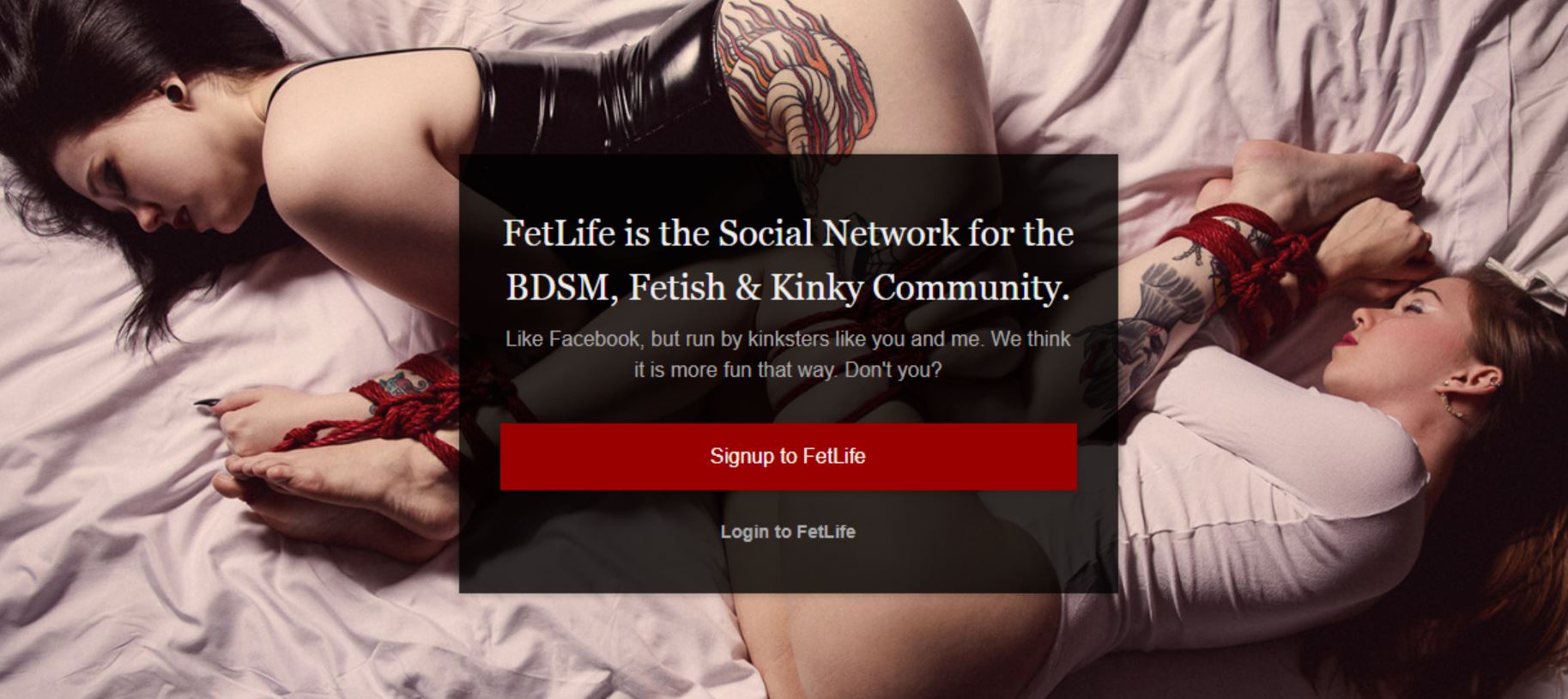 Free dating services
This adult dating site is almost free thanks to ads. With a free account, you can do:
Profile creation
Search and see orther profiles
Send, receive and read messages
Join group
Fee based Services
Subscription is only to support the website.
I Support FetLife badge on your profile
See most loved pictures and videos
Go back further in your Friend Feed
FetLife App
FetLife is not available on Apple AppStore, but only for Android and not from Google Play Store.
You can download the Android App from fetlife.vip.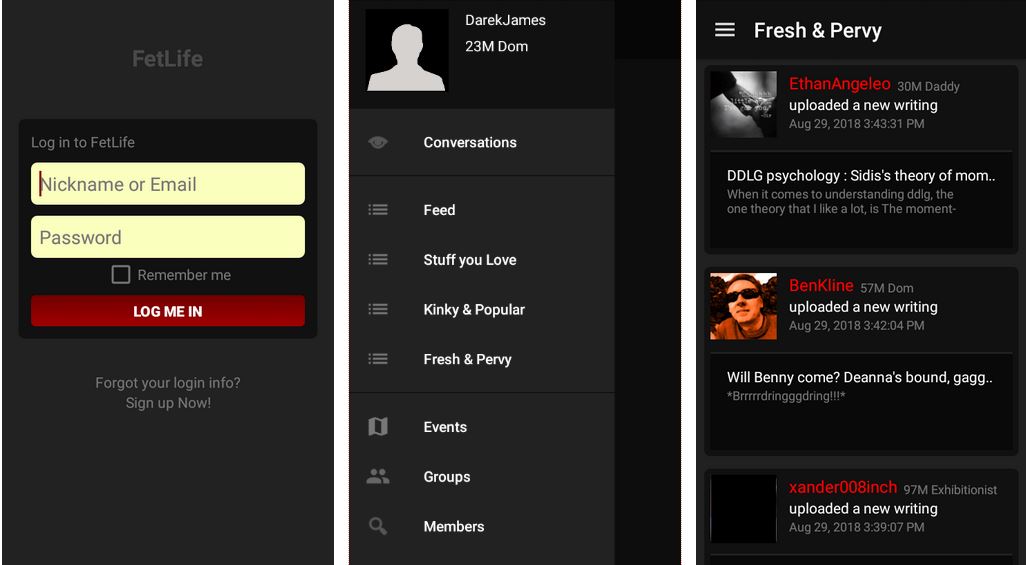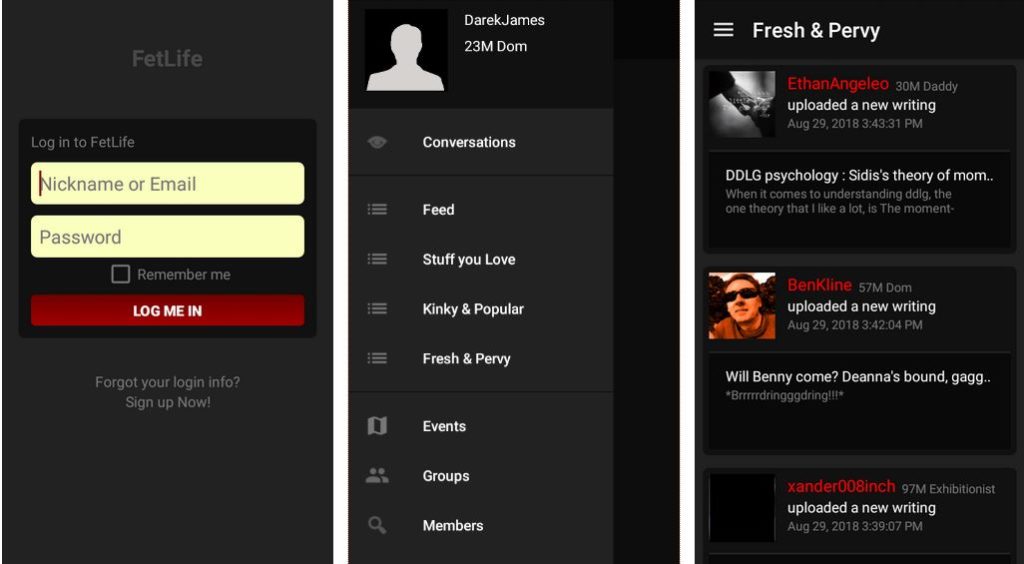 On FetLife Android App, you can search and add any number of friends, explore events, groups and communities.
FetLife costs
A subscription is not mandatory, it's only to support the website.
6 months : $5/month
12 months : $60/months
24 months : $120/months
lifetime : $240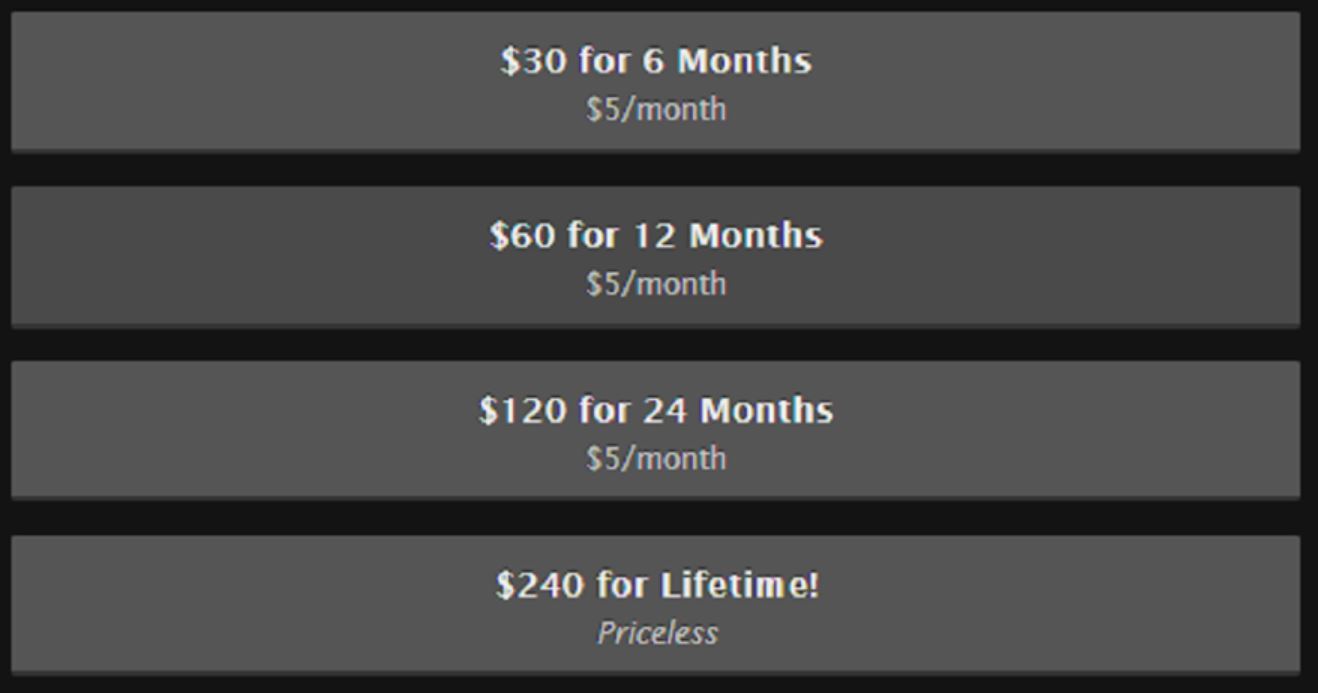 FetLife : our review
Since the creation of the internet, a big portion of the websites have been dedicated to dating and sex. FetLife is a big name in the BDSM communities. It is more than just a dating site, it is a community. In fact, the website considers itself a social network for the fetish community. So if you like BDSM, you can try FetLife, it's free !
1 reviews from FetLife members
From newest to oldest
FetLife
dave

opinion -

March 31, 2020

at 8:39 am

FetLife is free, great community, some scamers (be carefull) and no iPhone app, too bad…
Participate by rating FetLife dating site
In addition to leaving a comment below, you can rate the dating site (provided you have tested FetLifem) by giving it stars. Optional if you haven't tested the site.
Give your opinon about FetLife