Happn: new identity and functionality to become the leader in local dating
By Alexandre (admin), last updated on November 9, 2023

Happn announces its metamorphosis. With its sights set on becoming the leading local dating app, Happn is undergoing a transformation in terms of design, functionality and communication.

Happn is a dating app you don't hear much about. Yet it boasts over 135 million users since its creation. It is not in USA, the most popular dating app, but in countries farther afield, such as India, which boasts 37 million users.
New Crushpoint functionality
The new visual identity, now available to all, is accompanied by new functionalities. With happn, every encounter begins in reality, thanks to geolocation, and is now enriched by the places each person likes, called CrushPoints.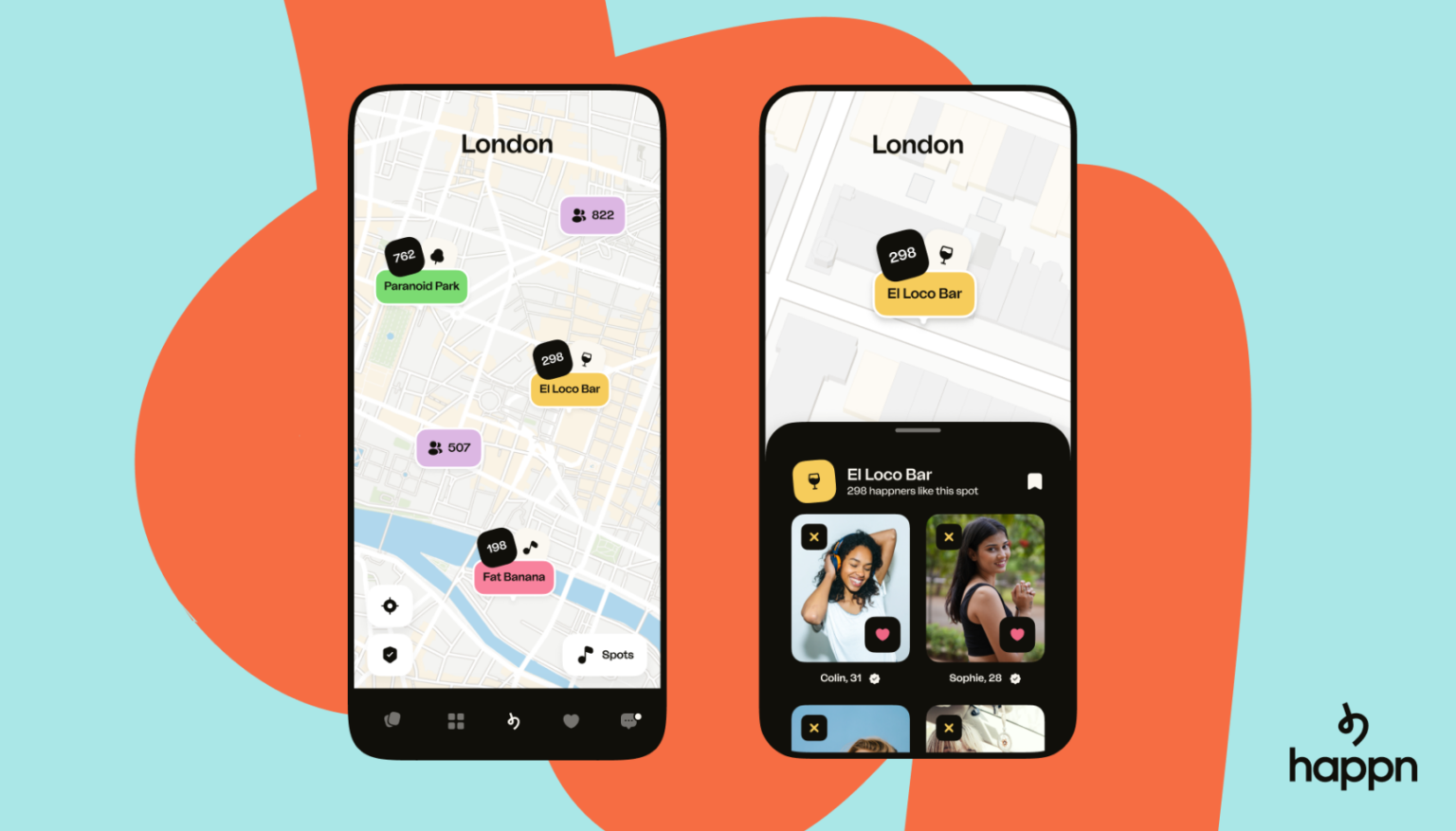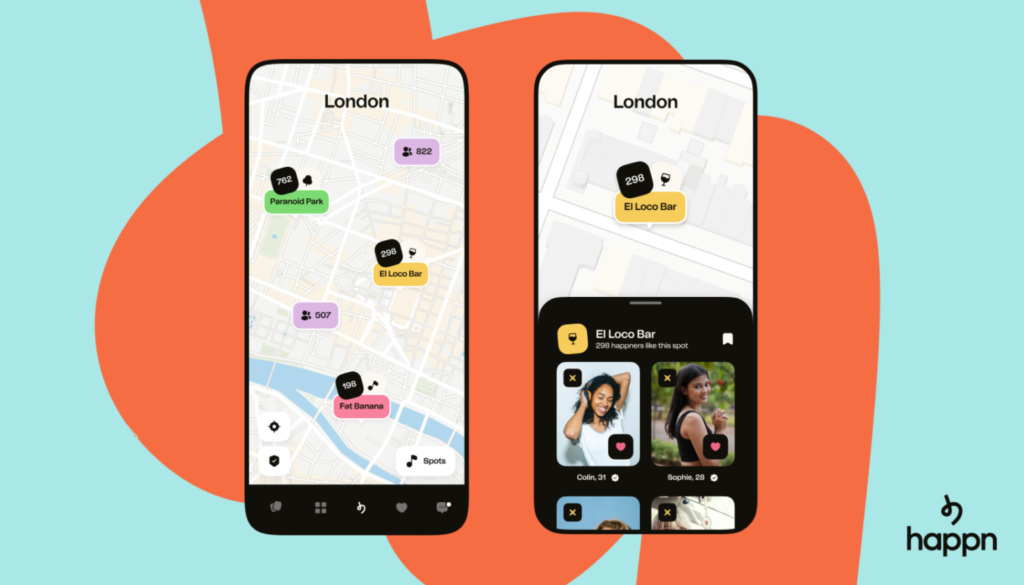 Users can add their favorite places in six categories (events, bars, restaurants, sports, culture and outdoors) and discover those of others. This new feature is being rolled out in 18 countries and over 40 major cities, representing 7,000 CrushPoints locations, accessible directly on the app's interactive map.
Karima Ben Abdelmalek, happn's new CEO, stresses that the place where people meet is essential: "Making places memorable is part of our mission," she explains. Trust and the creation of social ties are essential ingredients for a successful encounter, and are at the heart of this new experience.
Evolving identity
happn's transformation doesn't stop there. Moving away from its emblematic blue, the app now sports a visual identity focused on local dating, with a black and white code enhanced by bright colors symbolizing life paths, types of locations and activities. This harmony between design and promise reinforces the happn universe, offering singles an application where everything is designed to facilitate real encounters.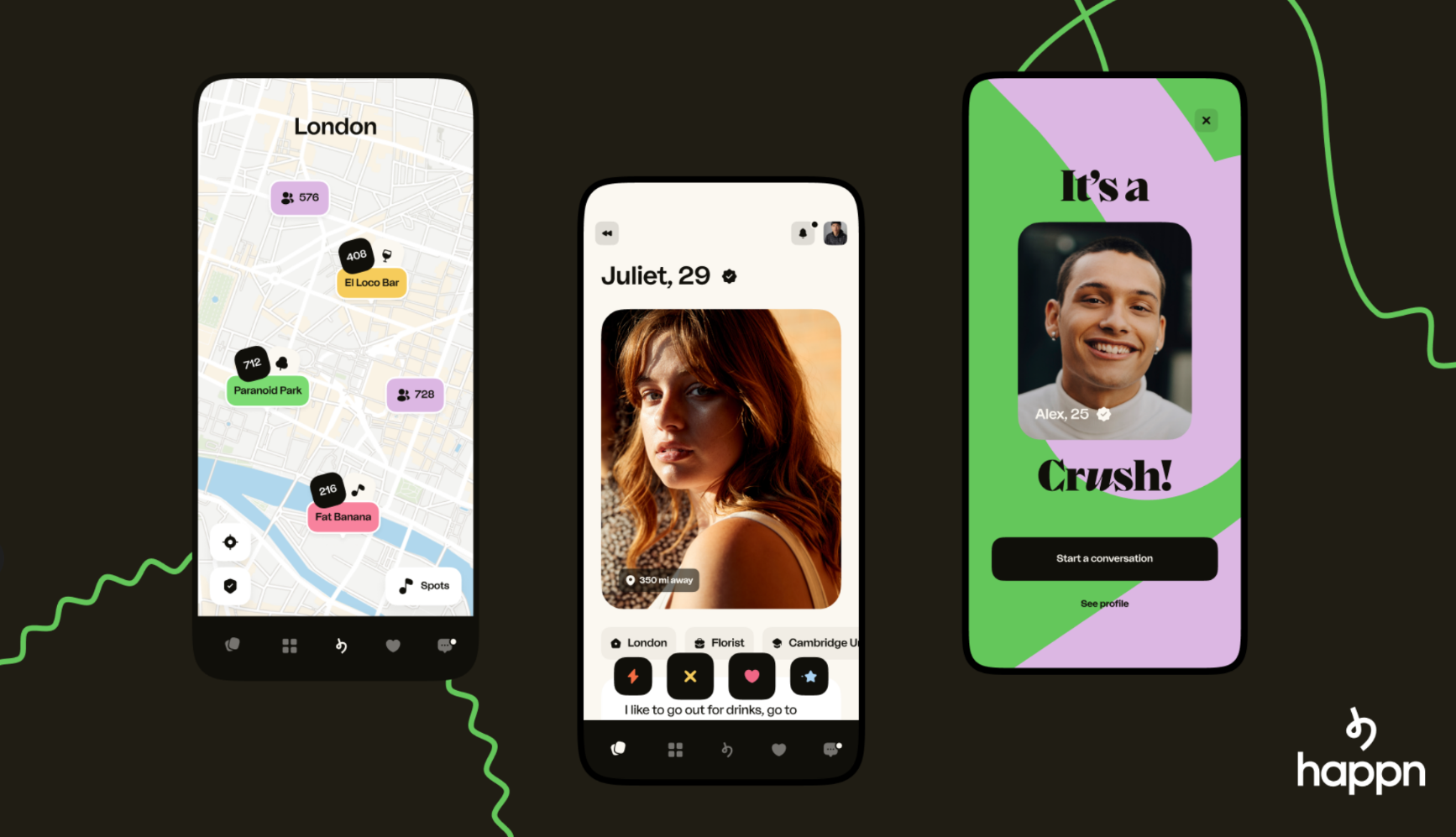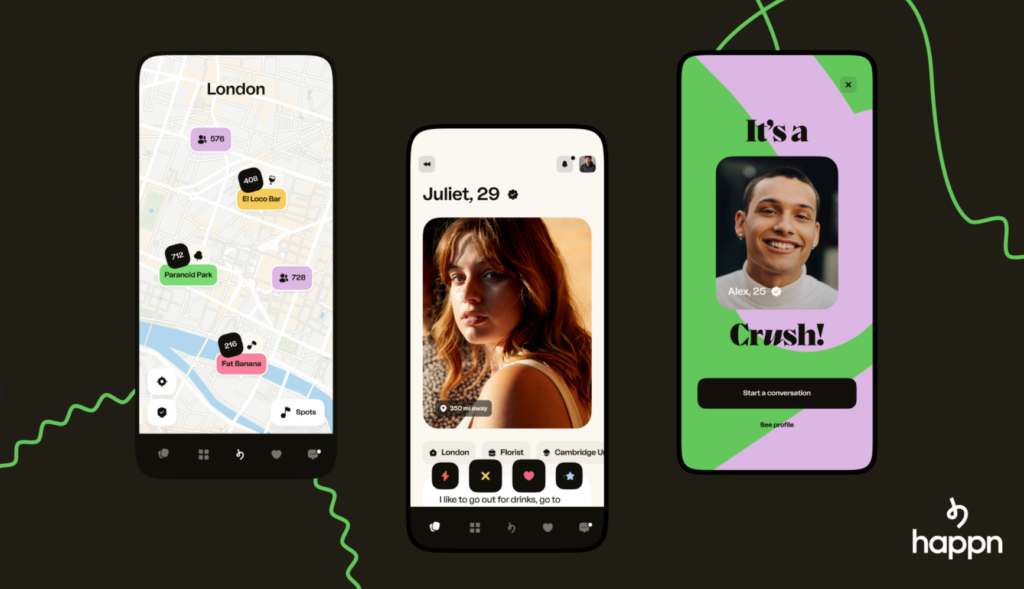 happn's visual redesign, orchestrated with agency Koto, renowned for its work with Netflix, BackMarket and Blablacar, marks a strategic turning point. "This new visual identity is a new chapter in our history. We're keeping our promise by aligning our ambitions with singles' expectations," says Karima Ben Abdelmalek.
This update to happn is just the first step in a more global transformation plan, promising features that will further enrich the singles experience. Happn aims to reaffirm its leading position in local dating, not only in American but also in Europe, in a highly competitive sector.
About the author
Give your opinon about Happn: new identity and functionality to become the leader in local dating